A refreshing Jagermeister cocktail recipe with grapefruit juice. This recipe is made with 3 simple ingredients and has a beautiful, citrus flavor with the aromas and botanicals of Jagermeister.
This is an easy cocktail recipe that is great year-round and perfect for parties. It's also an amazing way to use Jagermeister! You can also try our easy Jagermeister drink too!
Also, check out our favorite cheap drinks, best brunch cocktail recipes, and great cocktails, to make at home!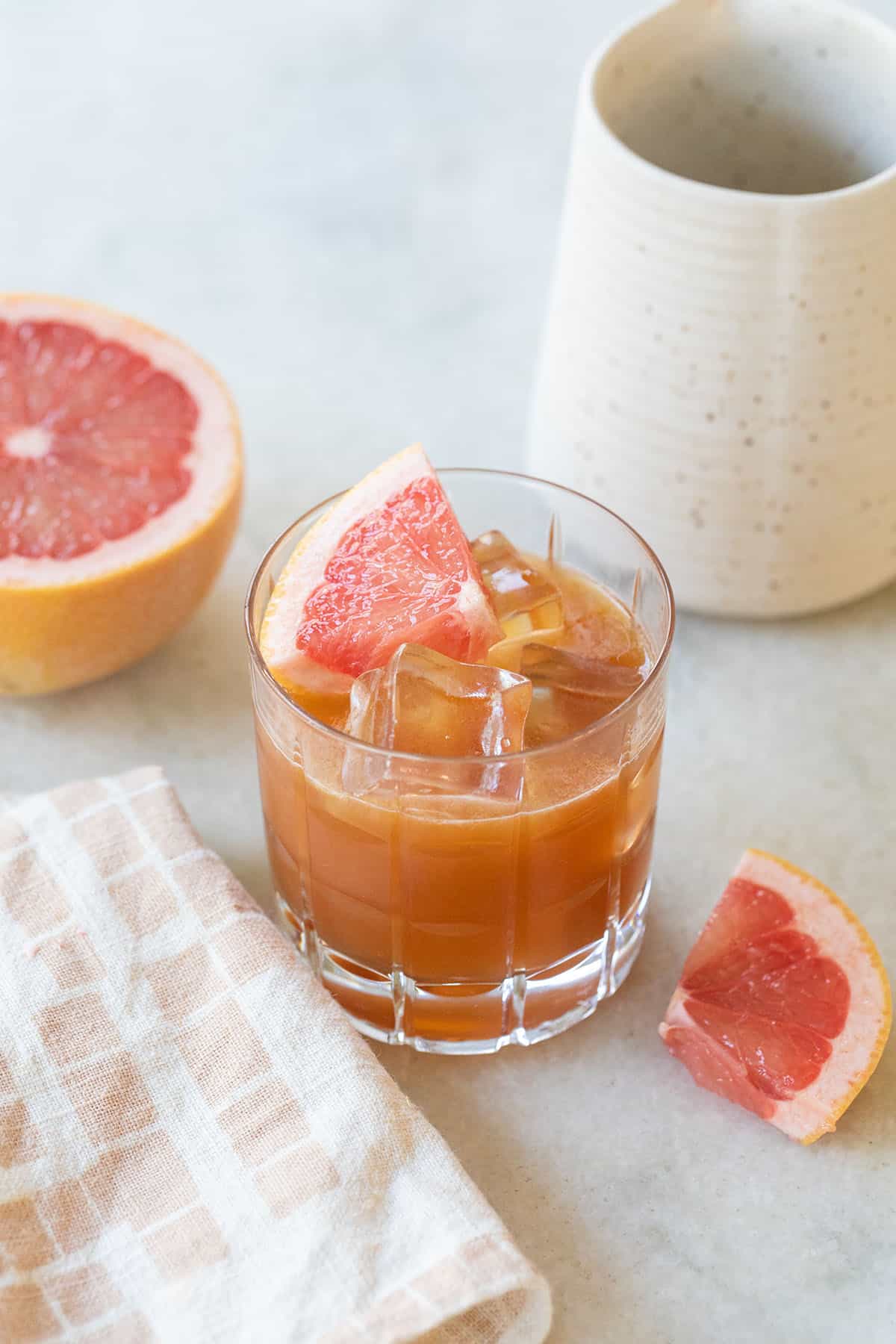 What is Jagermeister?
Jagermeister is a German digestif that was initially inspired by German hunters, including the story of Saint Hubertus. The name translates to master hunter or master of the hunt. The black bottle has a red label with a deer on the front.
Digestifs are usually categorized by having lower ABV volume and having infusions of spices, herbs, and other additions. They are meant to aid digestion. It has 56 herbs and spices, with an alcohol volume of 35 percent. It reminds us a little of Bénédictine.
Want more cocktails? Try these cheap drinks you can make at home.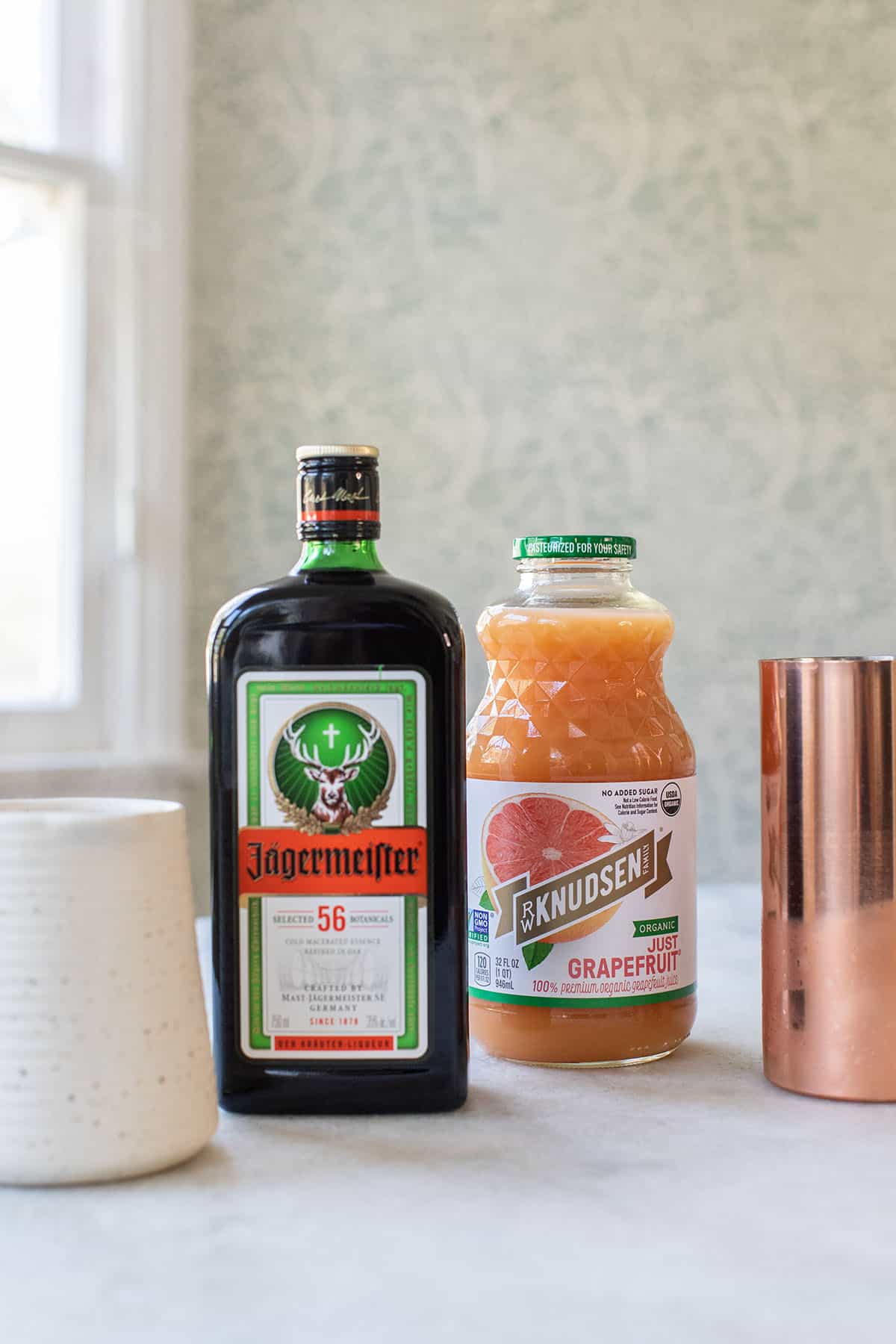 Cocktails made with grapefruit juice are very popular. Some of our favorites are a Paloma, a frozen Paloma, a grapefruit martini, or Salty Dog. Grapefruit juice has a sweet and tart flavor to it as well as beautiful pink color, making it perfect for cocktails.
It's no surprise that grapefruit complements the botanicals in Jagermeister, creating a refreshing drink that's incredibly easy to make. Here's what you'll need:
How to Make a Jagermeister Cocktail
You'll need a cocktail shaker and cocktail jigger to make this.
Ingredients
Grapefruit Juice
Simple Syrup – We have a guide to making simple syrup. It's very easy and takes just a few minutes.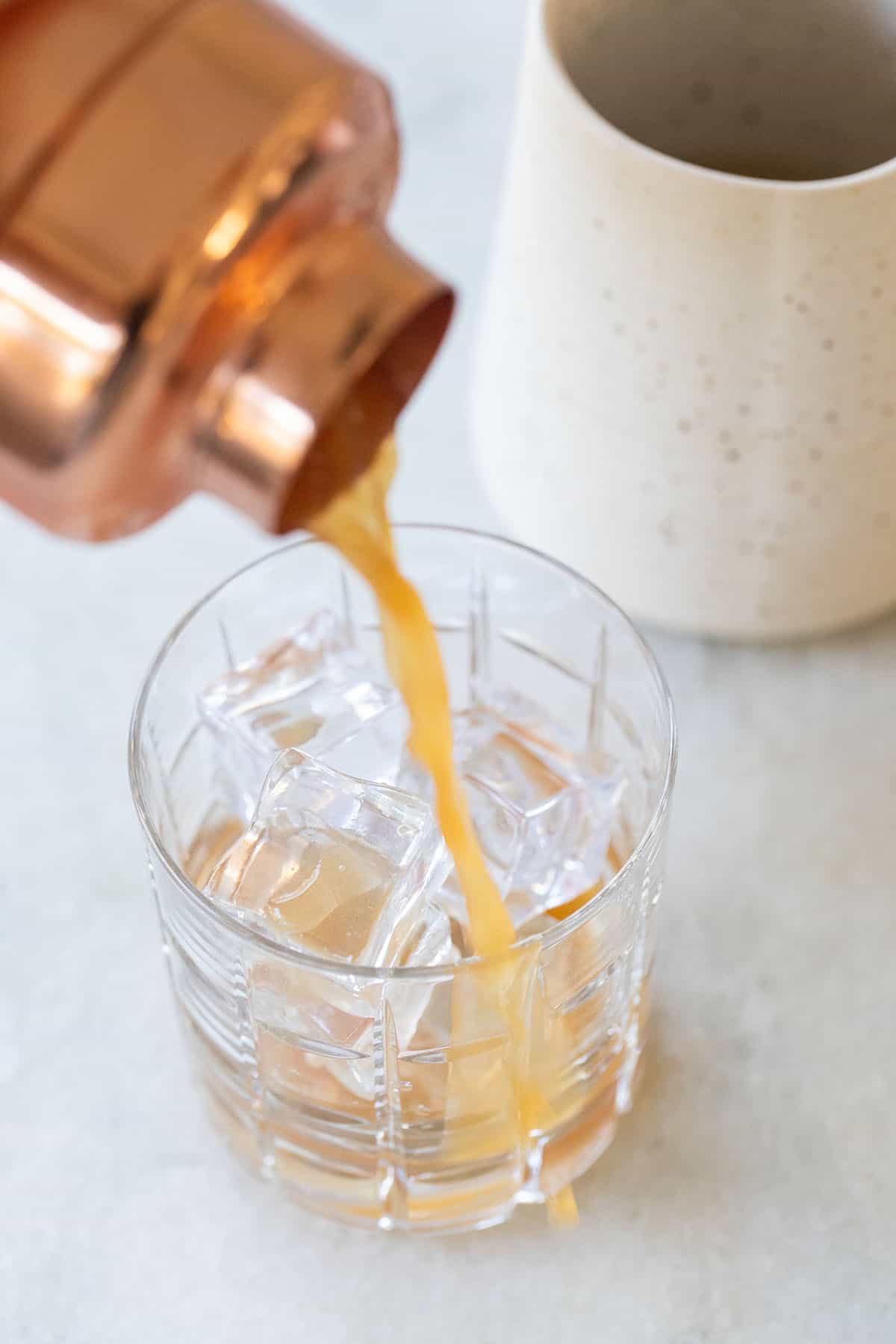 Directions
Not only is making a cocktail with Jagermeister is easy, it only takes a minute to whip up!
First, fill a cocktail shaker with ice.
Next, add all of the ingredients into the shaker.
Shake for 20 seconds, then strain into a glass filled with ice.
Lastly, garnish with a grapefruit wedge.
What mixes good with Jagermeister?
If you're not a fan of grapefruit juice, there are a few variations you can do that will mix well with Jagermeister.
Orange Juice – Replace the grapefruit juice with orange juice.
Ginger Ale – Is also really good mixed with Jagermeister.
Lemon-lime Soda – Replace grapefruit with lemon-lime flavored soda for a fizzy and refreshing cocktail.
Grapefruit Juice
Use 100% grapefruit juice for this cocktail. We recommend organic grapefruit juice.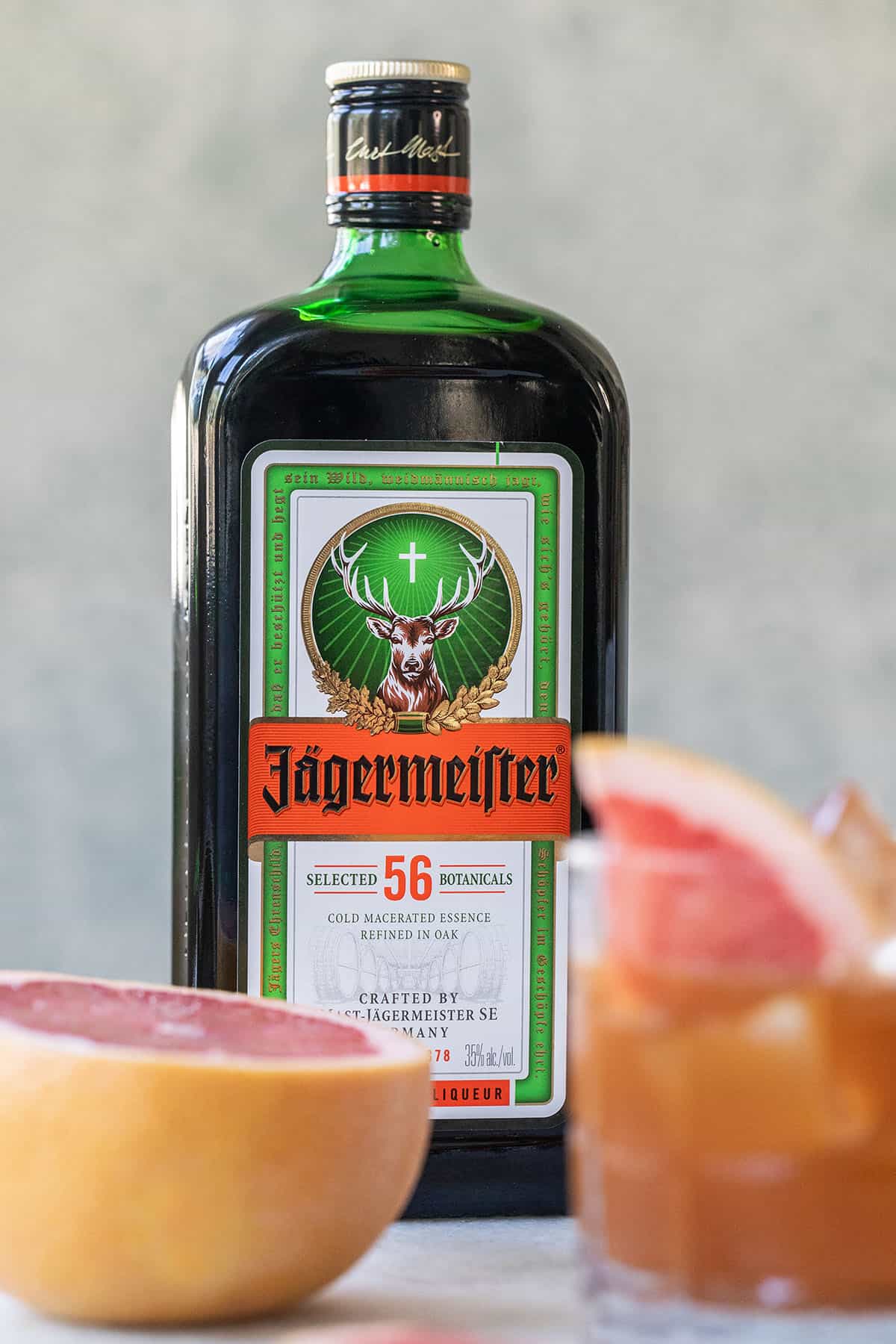 More Cocktails You'll Love
In addition to our classic cocktails, we have some very delicious cocktail recipes that we know you'll love!
A Sparkling Grapefruit Cocktail
Also try our best vodka cocktails, tequila cocktails and summer cocktails!
Most importantly, leave a comment a review below to let us know what you think of this Jagermeister cocktail recipe.
And above all, we hope you enjoy this drink as much as well do.
Furthermore, you can FOLLOW US on FACEBOOK, INSTAGRAM, and PINTEREST to see more delicious recipes, cocktails, desserts, and parties!
This post may contain affiliate links. Please read our disclosure and privacy policy.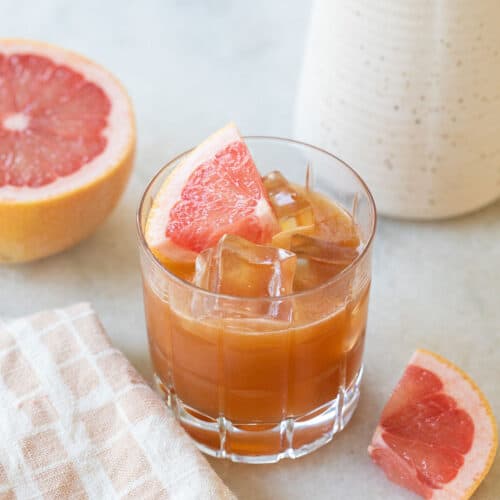 Ingredients
2

ounces

Jagermeister

2

ounces

grapefruit juice

1/2

ounce

simple syrup

ice
Instructions
Fill a cocktail shaker with ice. 

Add all of the ingredients into the shaker. 

Shake for 20 seconds, then strain into a glass filled with ice.

Garnish with a grapefruit wedge.
Nutrition
Calories:
195
kcal
|
Carbohydrates:
17
g
|
Protein:
1
g
|
Fat:
1
g
|
Sodium:
10
mg
|
Potassium:
102
mg
|
Fiber:
1
g
|
Sugar:
17
g
|
Vitamin A:
4
IU
|
Vitamin C:
15
mg
|
Calcium:
6
mg
|
Iron:
1
mg