Learn how to make a Bénédictine Cocktail straight from the Bénédictine Castle in France! We're teaching you the simple recipe we learned during our visit to Fécamp!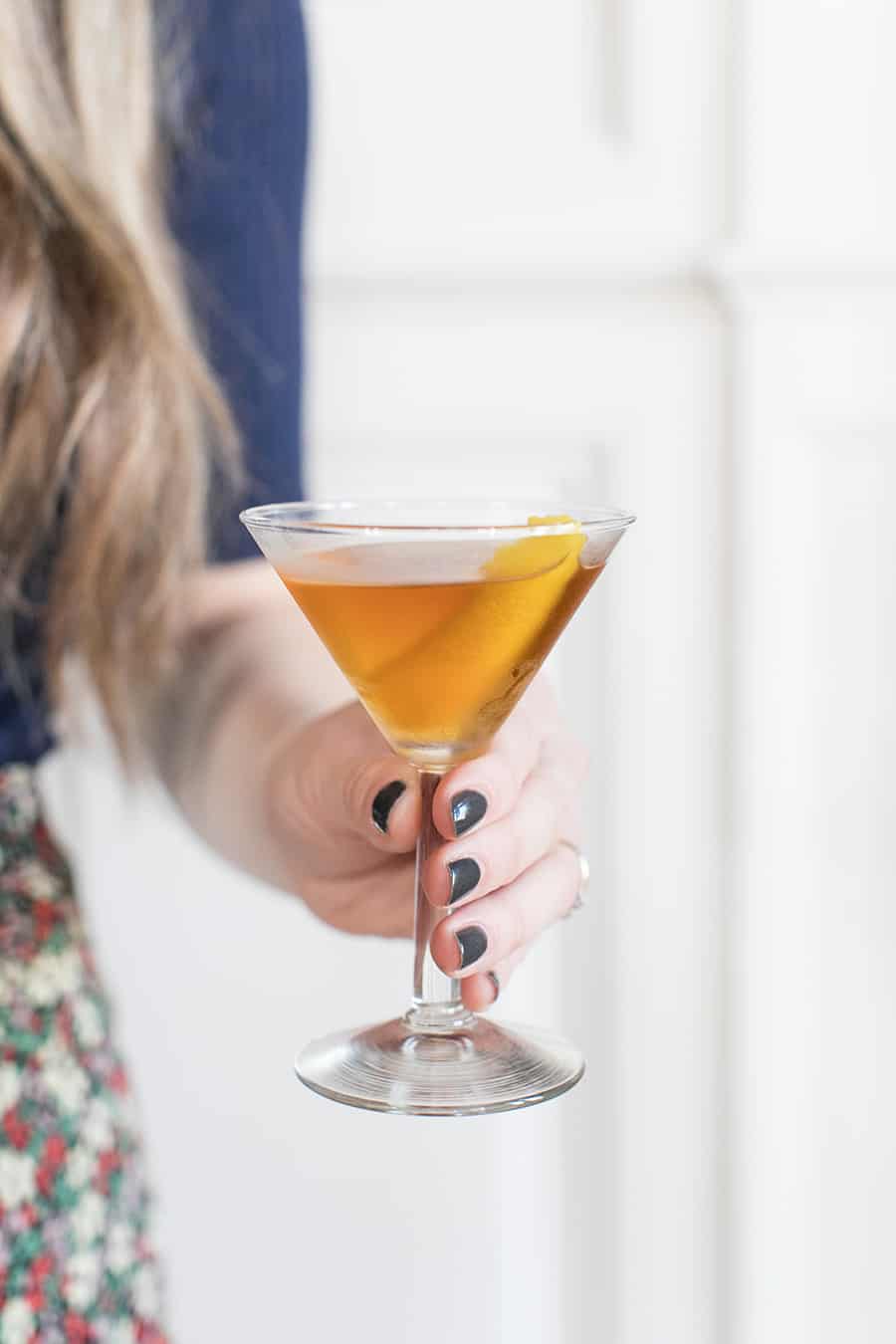 When we were in France with Princess Cruises we took a cocktail class at the Bénédictine Castle in a village in Normandy called Fécamp. We made a Bénédictine cocktail called "Made in France" using the French liqueur Bénédictine, which is still made in the castle (although not by French monks anymore).
This smoothly sweet liqueur has a very long history, dating back to monks in the 16th century. If you like an Old Fashioned cocktail or a Manhattan, I think you will like this one!
What is Bénédictine?
"What is Bénédictine?" is a very common question! It's a liqueur that is made with 27 herbs and spices in a small Normandy village in France. The story is that an expert alchemist, Dom Bernardo Vincelli, created the elixir based on the 27 regional herbs and spices and the Fécamp monks then passed it down.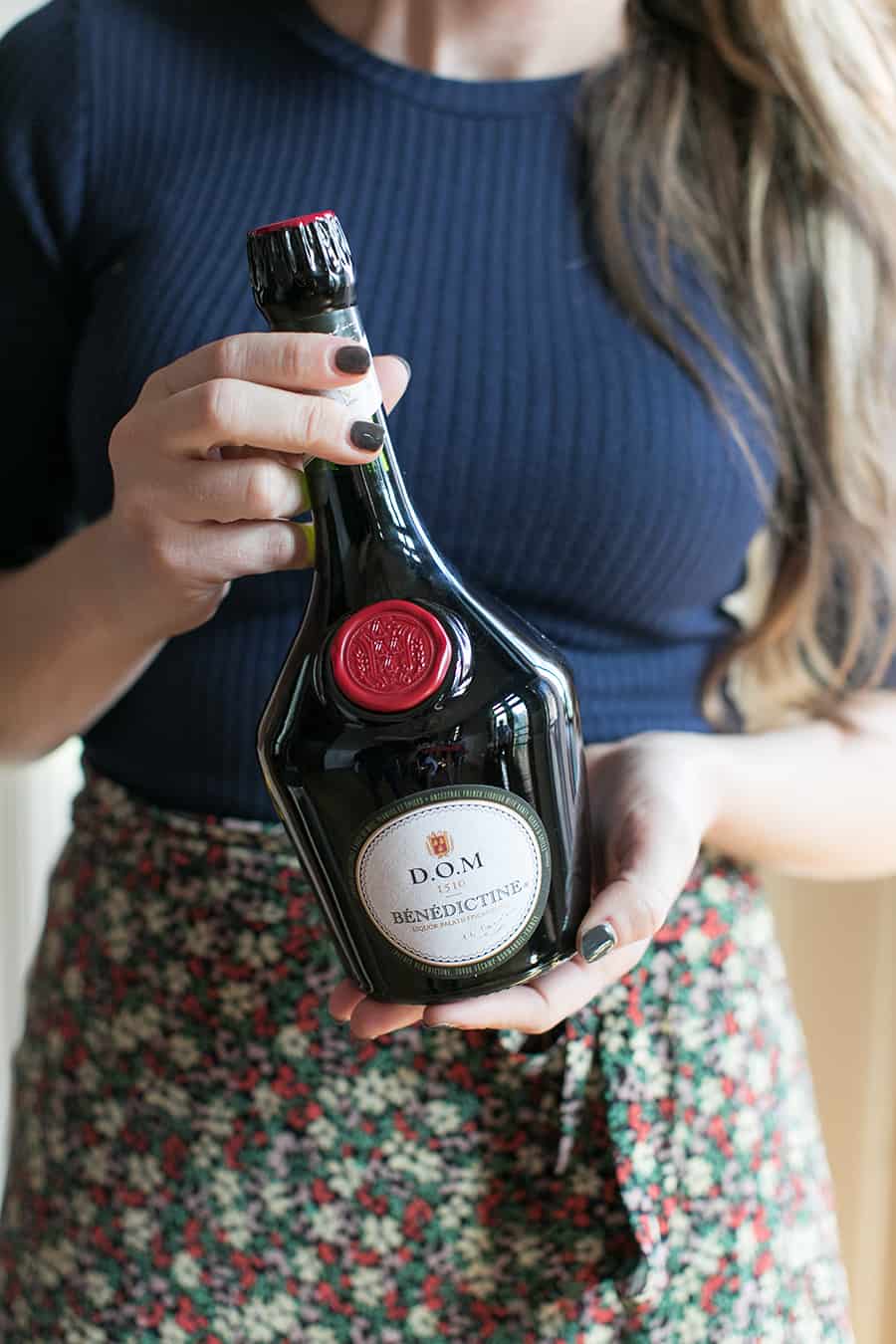 The history of the elixir was rediscovered in 1863 by Alexandre Le Grand, a wine merchant from Fécamp. He was inspired by the recipe, so he created the liqueur and called it B énédictine after the monks.
Another claim to fame, Simone Beck, who helped Julia Child on the influential cookbook "Mastering the Art of French Cooking," was part of the Bénédictine family, who made their fortune from the liqueur.
What does Bénédictine taste like?
It's a sweet liqueur that has a very deliciously unique taste. It's made with 27 herbs, spices, and peels.
The flavor is smooth and sweet, like honey, and also has a subtle taste of licorice to it too, with a flavor of sweet spices. It's like brandy, but a little thicker… maybe picture it like brandy mixed with gin.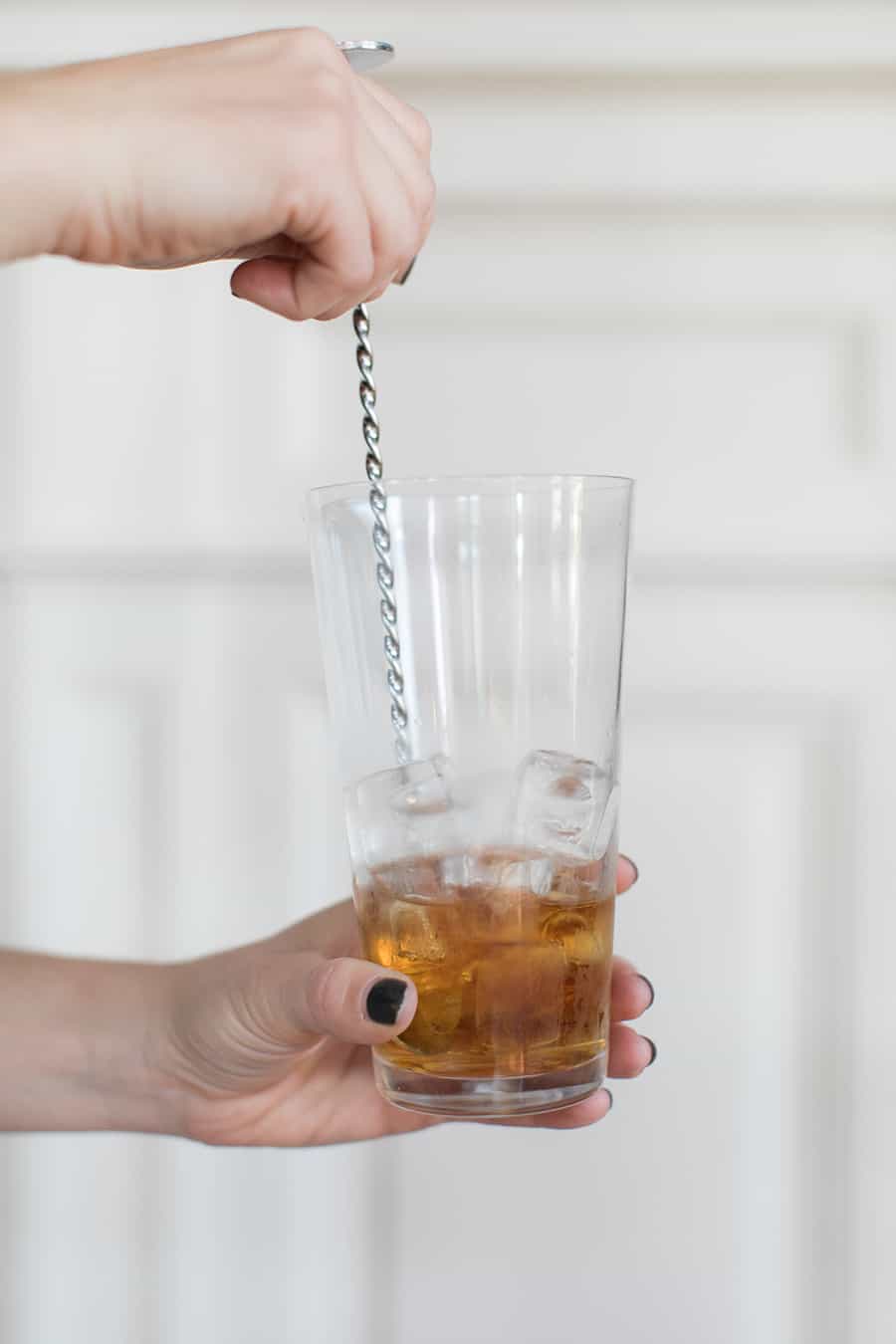 The Made in France cocktail is similar to a martini. It's important to stir and mix the ice to dilute the liqueur. The cocktail is very similar to what you would think an old fashioned would be. You can buy it here.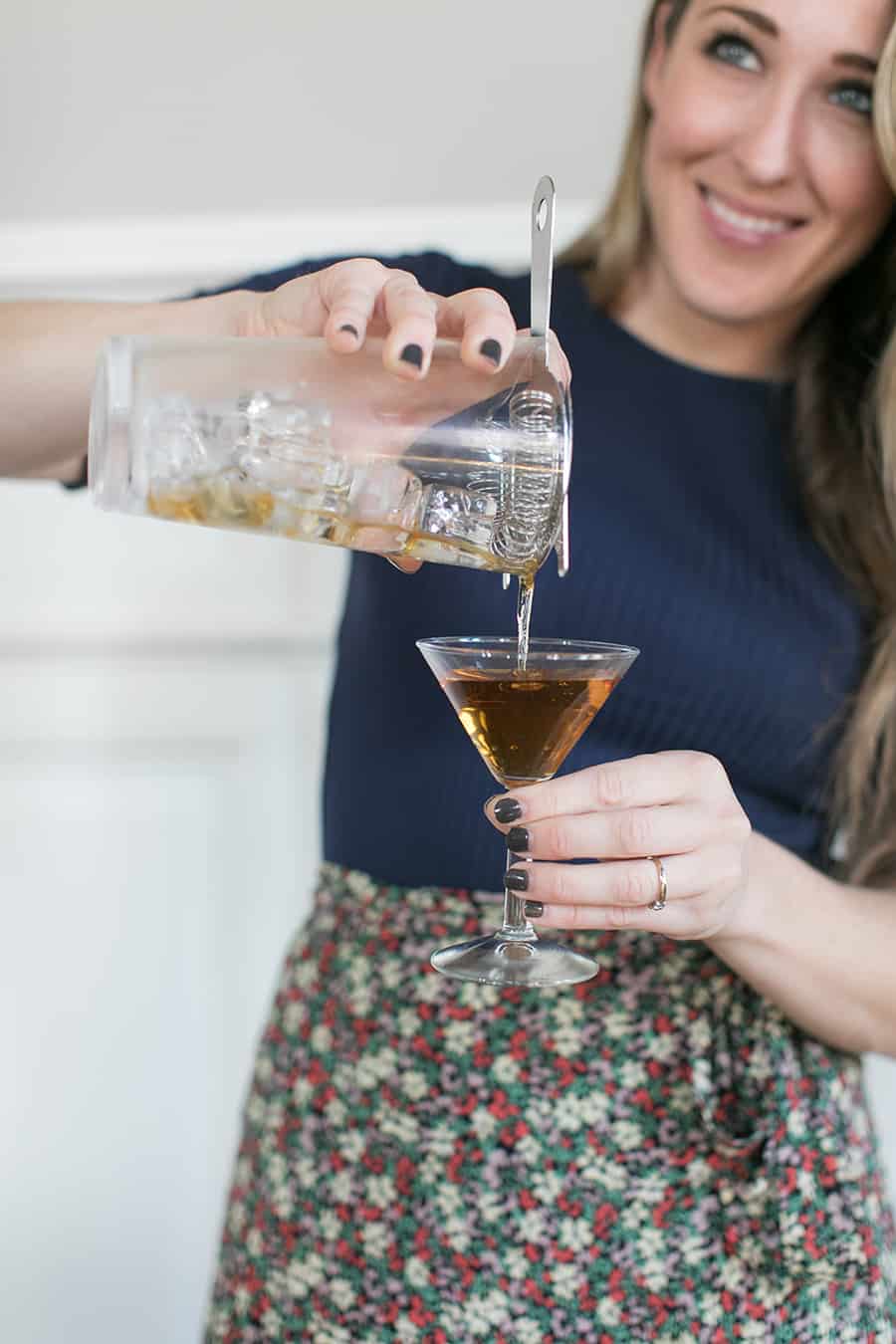 It was such a special experience creating the Made in France Cocktail using Bénédictine in the actual Bénédictine distillery! We toured the castle before the class started and learned the history of the building, as well as the distillery, and how Bénédictine is made.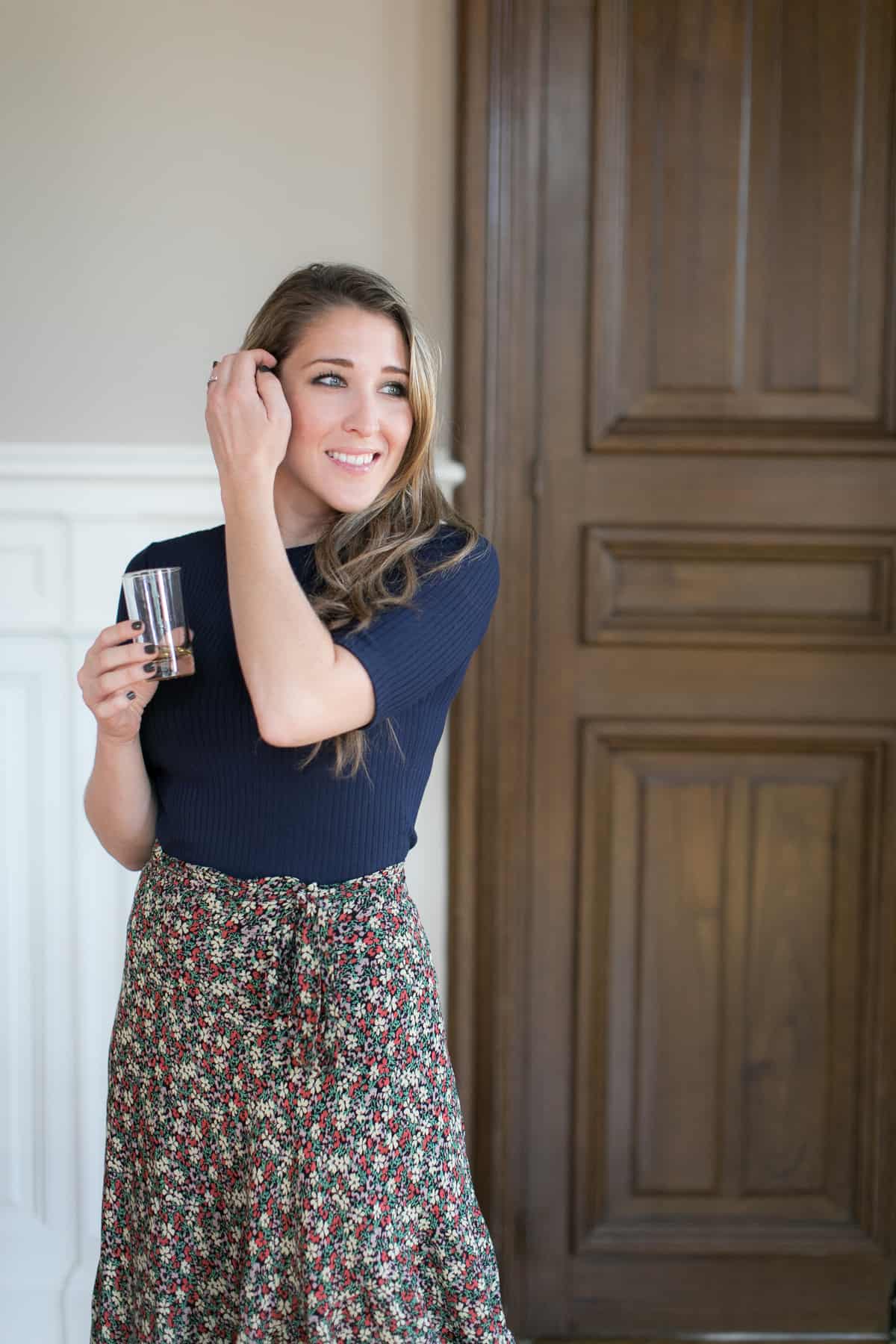 More Cocktail Recipes You'll Love
Three Ingredient Classic Daiquiris
How to Make a Classic Negroni Cocktail
Let us know if you make this cocktail by leaving review and comment below! We'd love to know your thoughts!
You can also FOLLOW US on FACEBOOK, INSTAGRAM, and PINTEREST to see more delicious recipes, cocktails, desserts and parties!
Ingredients
1

ounce

Cognac

1

ounce

red vermouth

1/2

ounce

Bénédictine

1

small

lemon twist
Instructions
Stir all of the ingredients in a mixing glass with ice.

Strain into a cocktail martini glass.

Squeeze the lemon twist in to get the essence. Then drop in the cocktail.
Nutrition
Nutrition Facts
Made in France Bénédictine Cocktail
Amount Per Serving (0 g)
Calories 0
% Daily Value*
Fat 0g0%
Cholesterol 0mg0%
Sodium 0mg0%
Potassium 0mg0%
Carbohydrates 0g0%
Protein 0g0%
Vitamin A 0IU0%
Vitamin C 0mg0%
Calcium 0mg0%
Iron 0mg0%
* Percent Daily Values are based on a 2000 calorie diet.