We got to visit Palais Bénédictine in a small village in Fécamp, France while on our British Isles cruise with Princess Cruises. There is so much history in this building and the architecture is nothing short of awe-inspiring!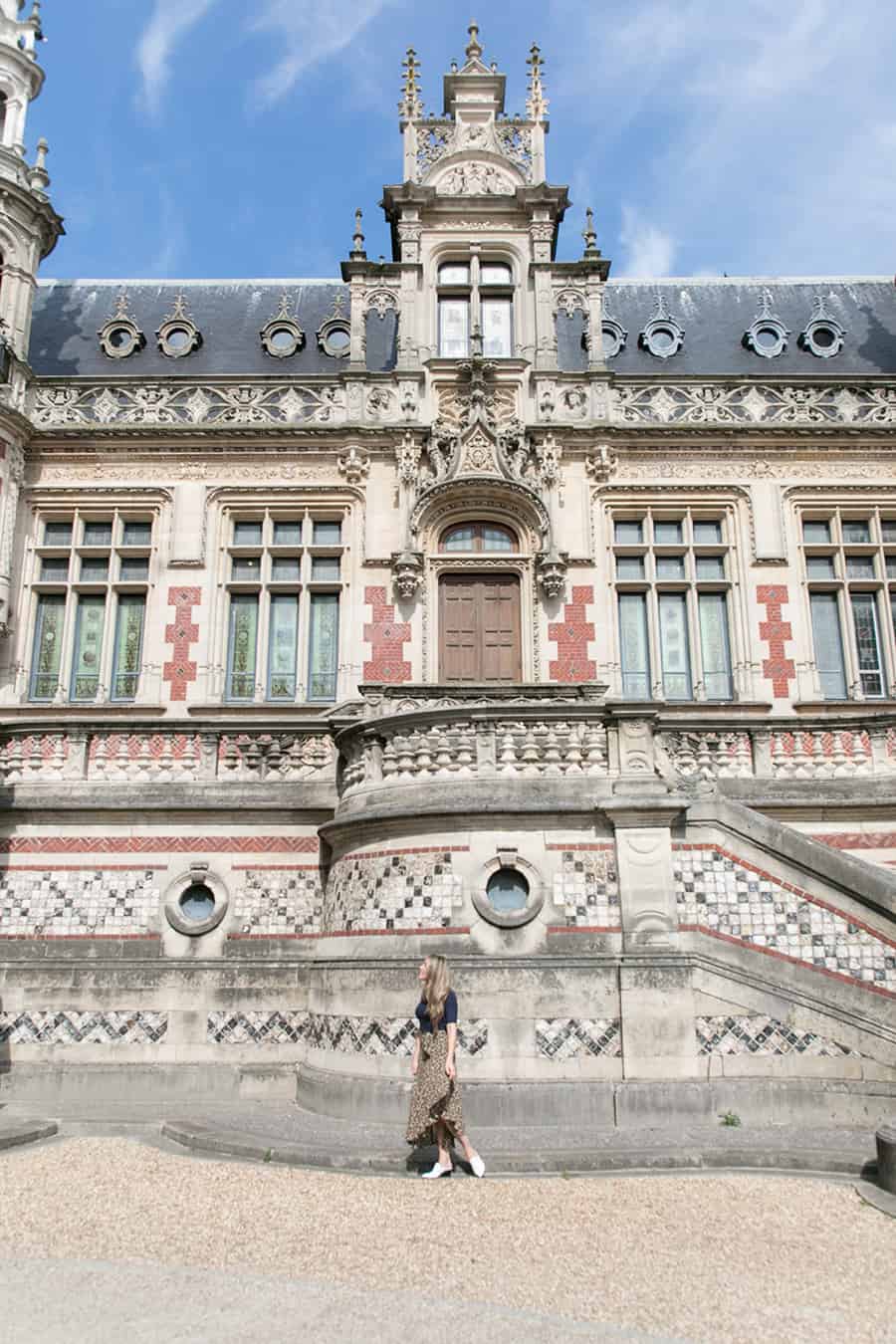 Palace Bénédictine
Within the palace there's a distillery where the classic French liqueur Bénédictine is made. It's the only place in the world that makes Bénédictine and it's been produced there since the 19th century.
We took a cocktail class and made a few cocktails including the delicious "Made in France" cocktail. You can get the recipe here.
If you want to visit the Palace, you can take a guided tour or walk through it on your own. You can also sign up for a cocktail class. We took the class through Princess and I'm always so happy when they offer excursions like this since it feels intimate and unique.
Personally, I would recommend walking through the palace on your own, then heading to the cocktail class.
There are signs in each room that describe what you're seeing so you can learn the history of the building and the people who lived there. Dom Bernardo Vincelli was the legendary Bénédictine monk from Venice, who created a healthy elixir using 27 herbs and spices from all over the world.
Then you can peruse the history behind the 19th-century figure Alexandre Le Grand, who discovered the recipe in an abbey library, and began producing the liqueur Bénédictine. The building feels like it's out of a fairy tale. At one point, it was even a hospital in 1944!
The distillery is in the lower portion of the Palace and is still the only Bénédictine distillery in the world. They use 19th-century hammered copper stills and traditional cellar techniques to make the liqueur. We wrote more about Bénédictine cocktail experience here.
There is a charming cafe in a garden setting and they made one of the best caramel pear cakes I have ever had!! It tastes like butterscotch and was absolutely delightful. The cafe is a little more modern than the rest of the building and when we were visiting, there was a modern art exhibit happening, which was quite interesting to say the least!!
More Posts from our Travels
What to Do in Big Sur California
Charming Travels to Scandinavia