We spent 34 hours in Spain and here's what we did! A charming recap of our time traveling in Spain!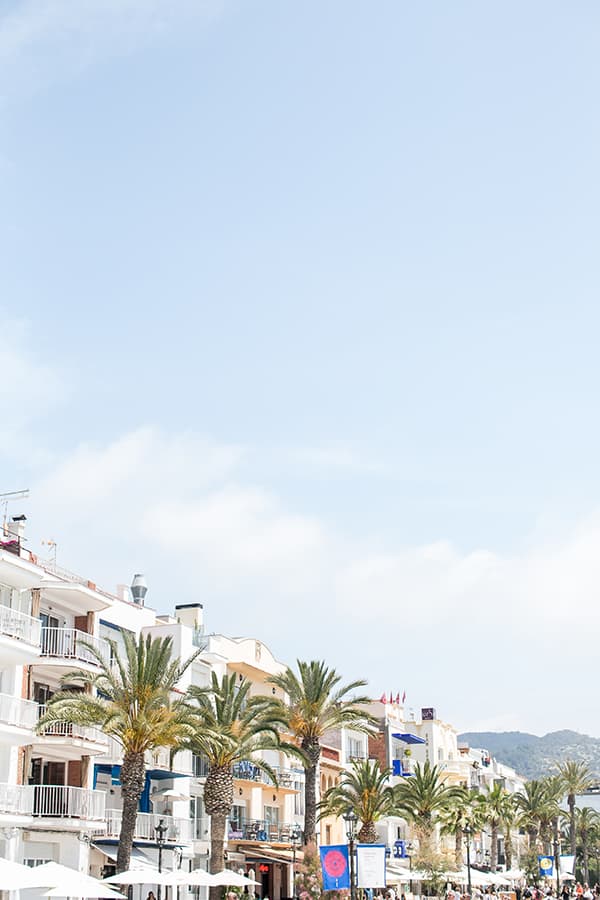 Spain is magical! Our first stop was a little beach town with a warm ocean breeze that filled the cafe as we sipped on foamy lattes and ate the best calamari.
The old, cobblestone streets were narrow and the buildings were so charming! It was about a 40-minute drive to the center of Barcelona, but you feel like you're on a relaxing coastal vacation!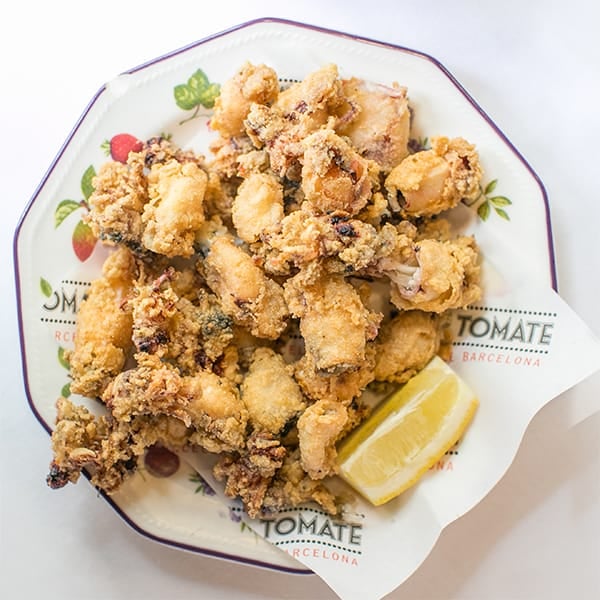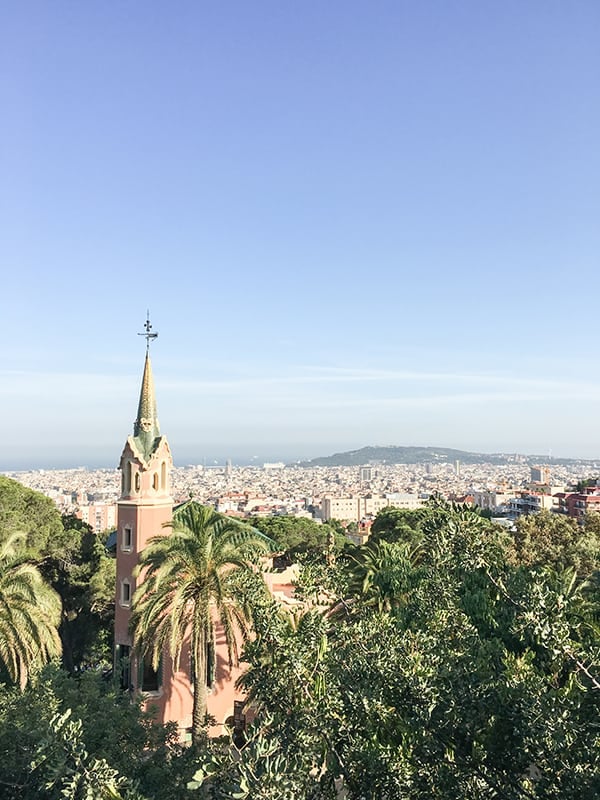 In Barcelona, we had lunch at a really fun spot on the beach called Gollito. It was another open-air restaurant, but very hip with young servers in bandanas, and long bench seating with stacks of colorful pillows.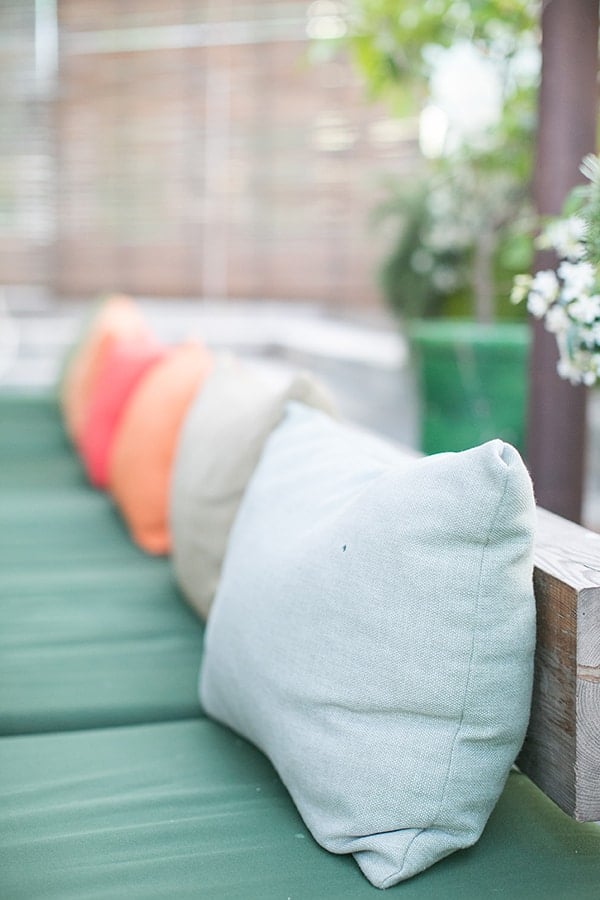 The drinks and food were absolutely delicious. The Spanish definitely know how to cook and utilize fresh ingredients to make some of the tastiest food in Europe.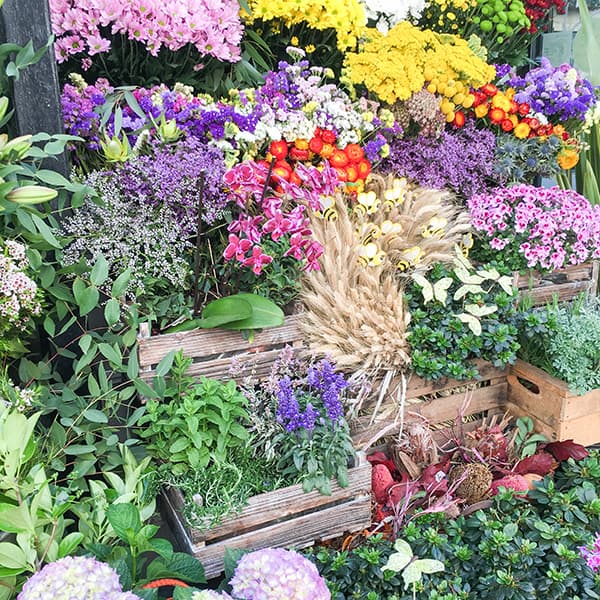 Boqueria Market
Speaking of food, our jaws were on the floor as we walked through the popular Boqueria Market, which was pretty crazy to experience. They had everything from buckets of candy, to fresh-pressed juice and meat stations… I closed my eyes and ran past those!!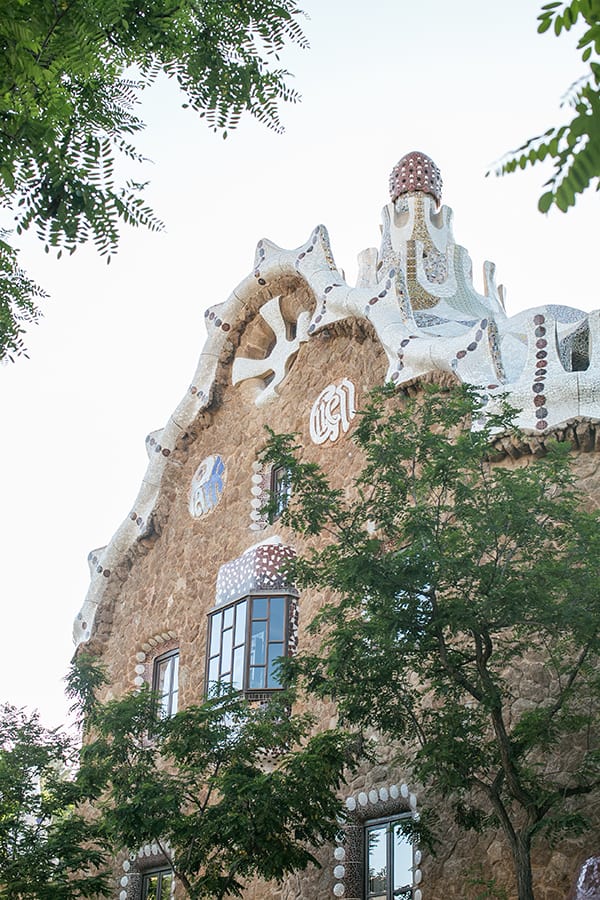 No one needs to see that! The charcuterie was well worth it though and again, it was some of the best we've ever tasted. Overall it was the hectic, crazy mart I imagined it would be!
Park Güell
Later in the day, we took a beautiful stroll through Park Güell, which features the fascinating artistic works of Spanish artists, Gaudí. We snapped some pics of those awesome buildings that look like gingerbread houses! So much beauty in Spain.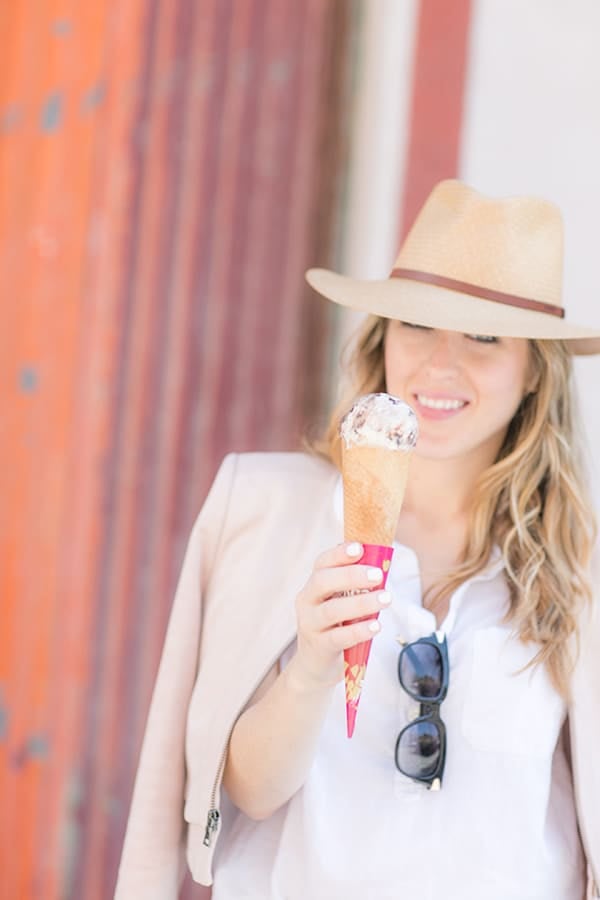 In general, we've heard that the Spanish are some of the most beautiful people in the world, and we must agree! Walking through Barcelona is like being in a magazine full of exotic models!
I do feel like we fit in a good amount within our day, but we definitely didn't even make a dent in exploring this gorgeous and vibrant city. So we'll be back for sure!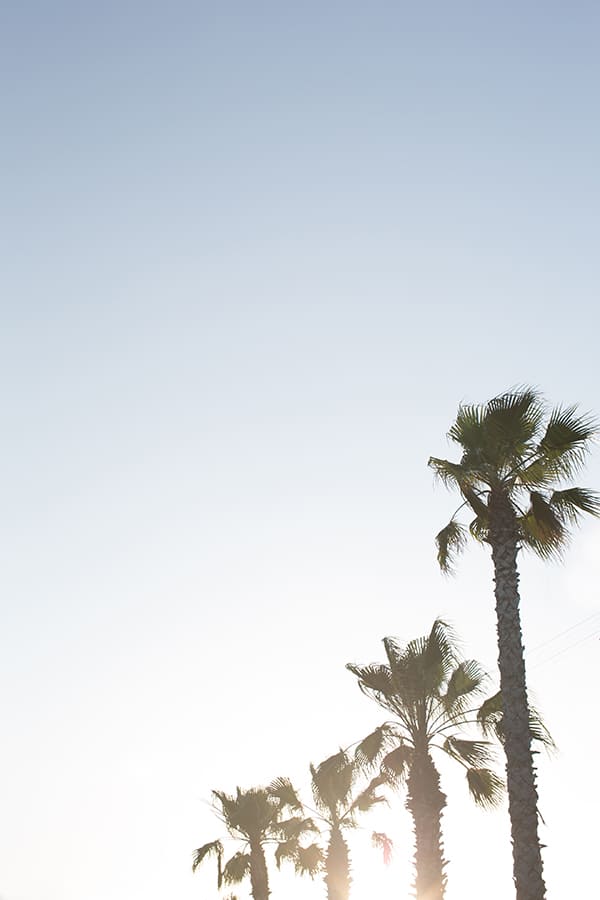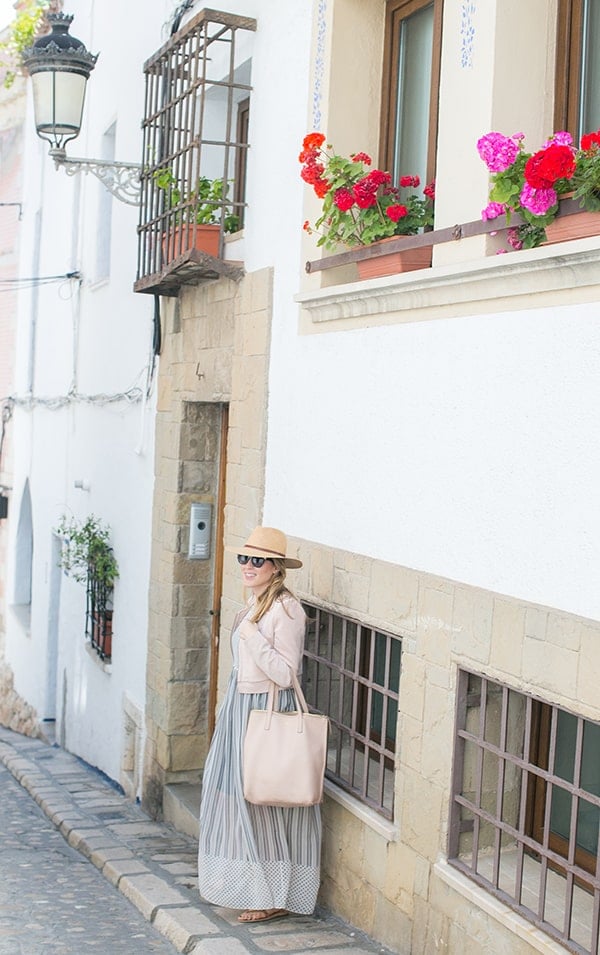 Horse Ranch in Spain
We also visited a horse ranch in Spain which was very neat!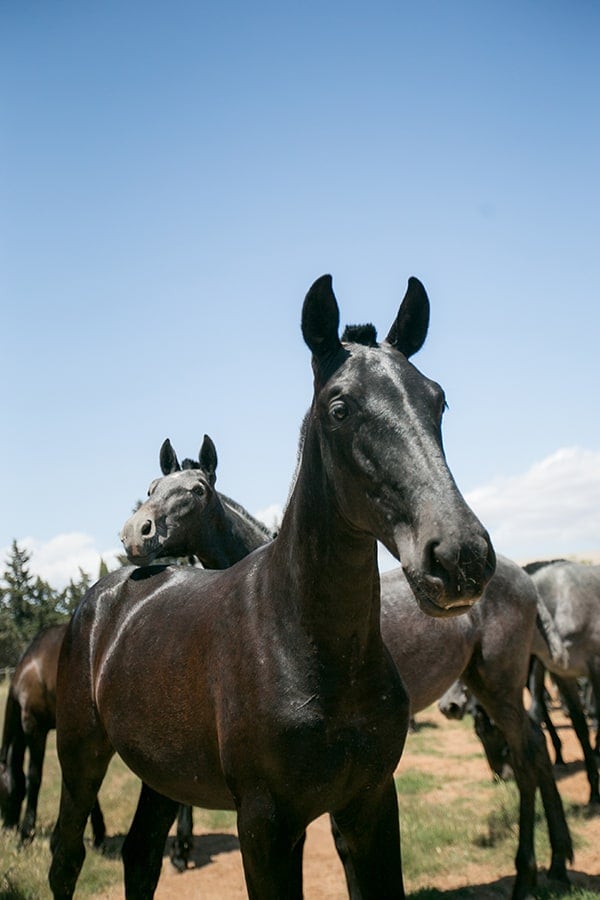 Getting a little taste of both Spain and Gibraltar definitely whet our appetite to explore more of these vibrant countries and we look forward to returning one day in the future!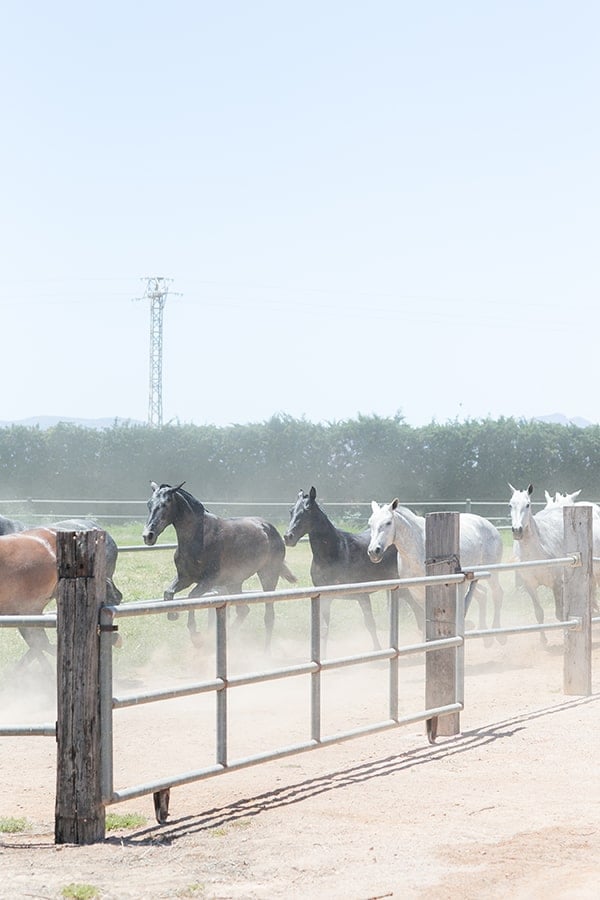 More Charming Travels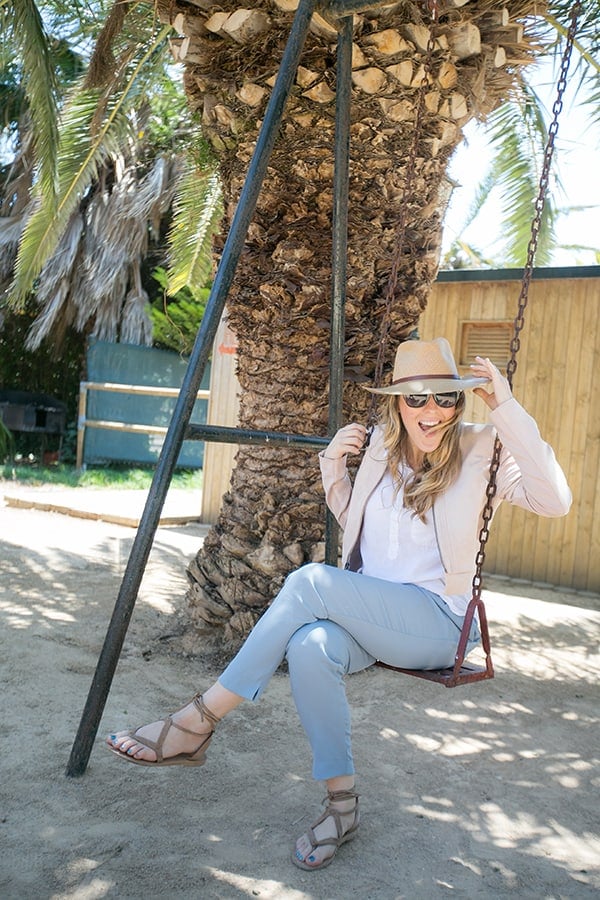 Gibraltar
Another quick stop on the cruise was Gibraltar. It's a British territory known for the Rock of Gibraltar and the funny, semi-wild monkeys that inhabit it.
We decided to skip the touristy attractions and headed for a super charming beach cove, called Eastern Beach, about 15 minutes away from the rock. It was perfect and we ate appetizers and drank Sangria while taking in the sunshine and sea!