When we visited Edinburgh, Scotland, a visit to the beautiful Signet Library for Afternoon Tea was a must on our list!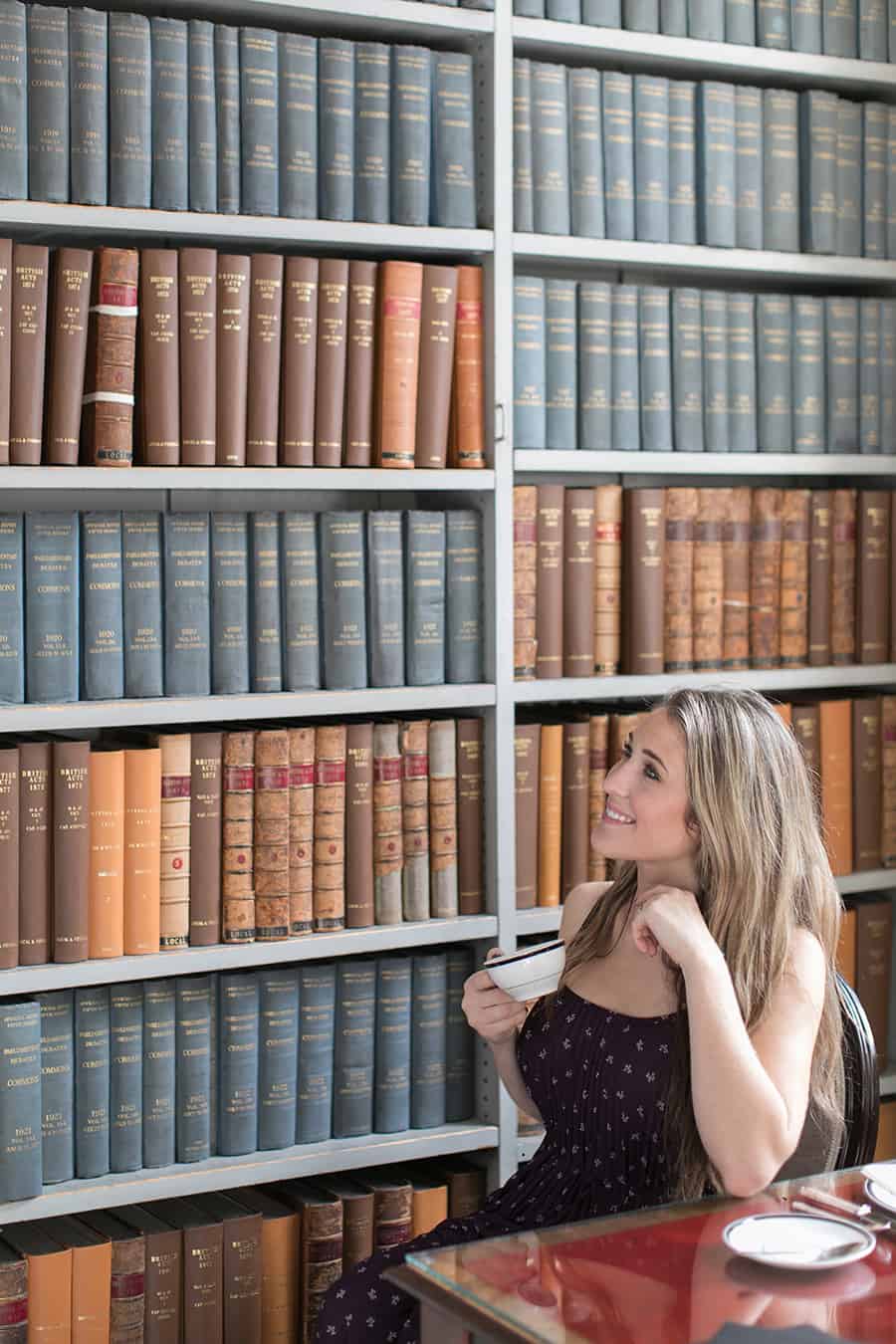 During our UK vacation with Princess Cruises, one of the stops was to Edinburgh, Scotland, which has been on my bucket list for some time. The city itself has the most gorgeous medieval architecture and really looks like it's out of a film! It's just stunning and such a special sight to see! One of our must-do's when in Edinburgh was to enjoy afternoon tea at the Signet Library. The WS Society owns and occupies the Signet Library in Parliament Square. The building is beautiful and it feels a little surreal to sit in cozy nooks, surrounded by hundred of books and impressive architecture, sipping the best tea while nibbling on mini sandwiches.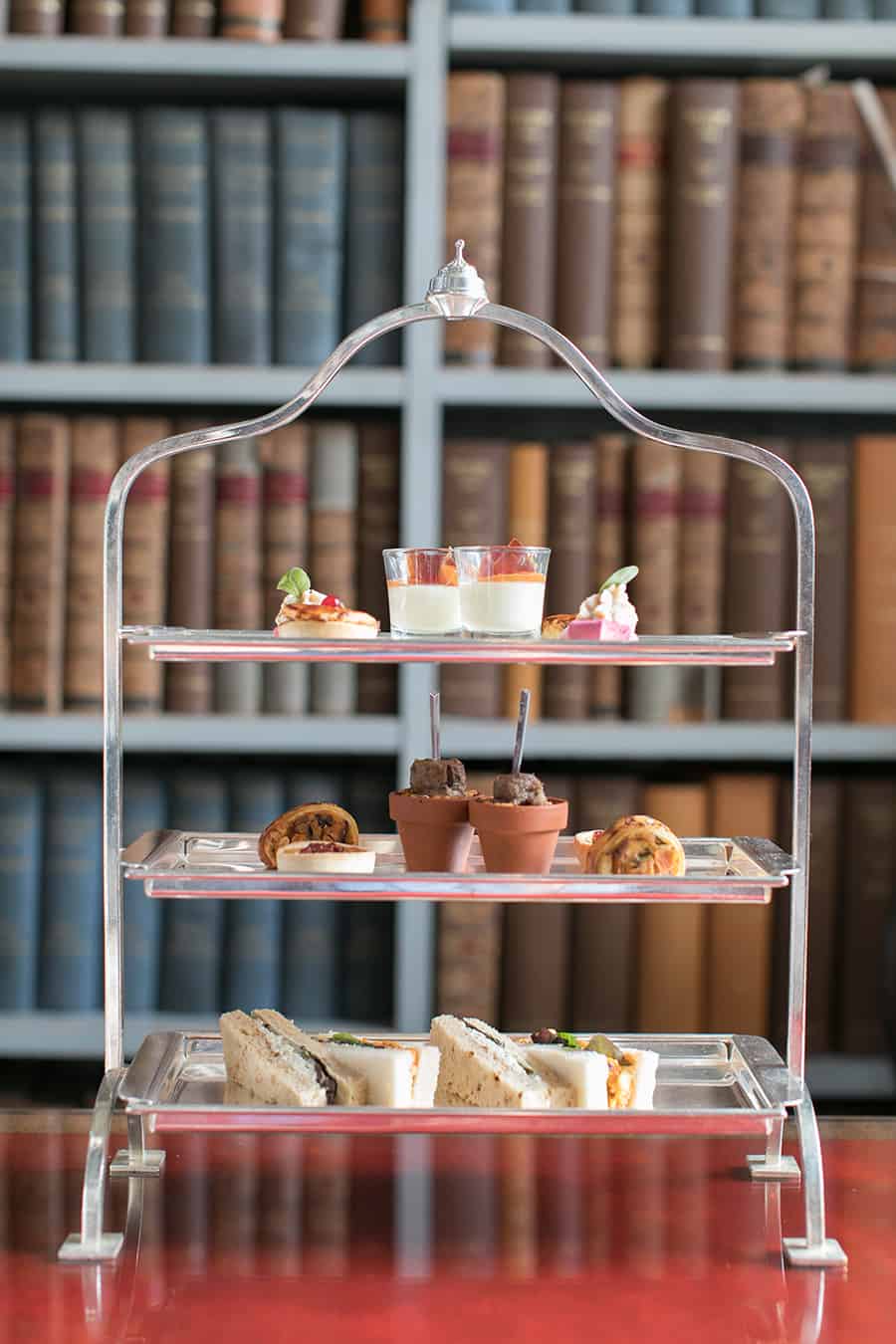 The food was spectacular. We both enjoyed the tea sandwiches, mini tarts and pastries. I also loved the meatball served in the mini terra-cotta planter. How cute is that?! After we had the lunch portion, they brought out an amazing tiered dessert tray with sconces, cookies, jam and panna cotta. It was all so tasty and we left with full bellies and smiles!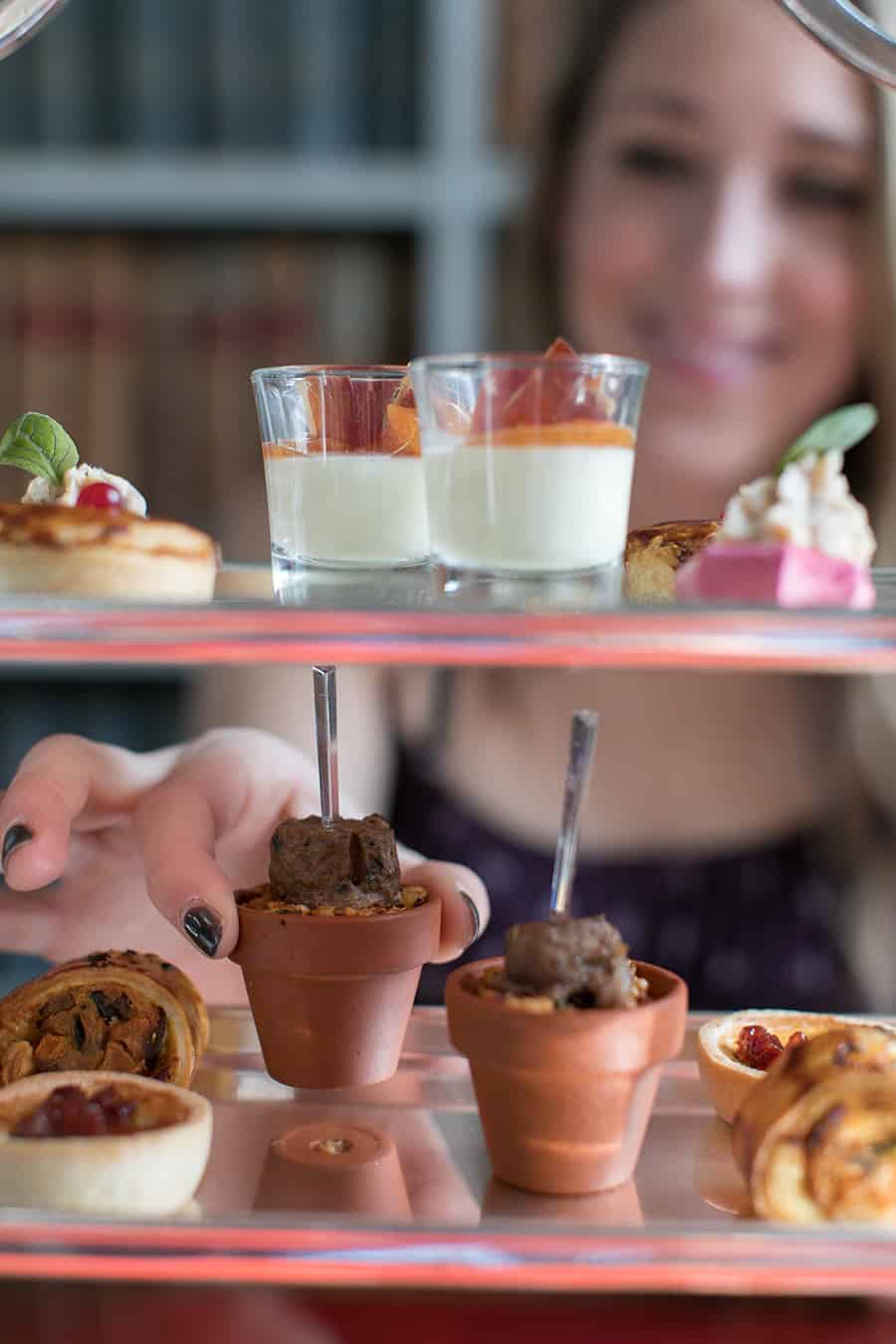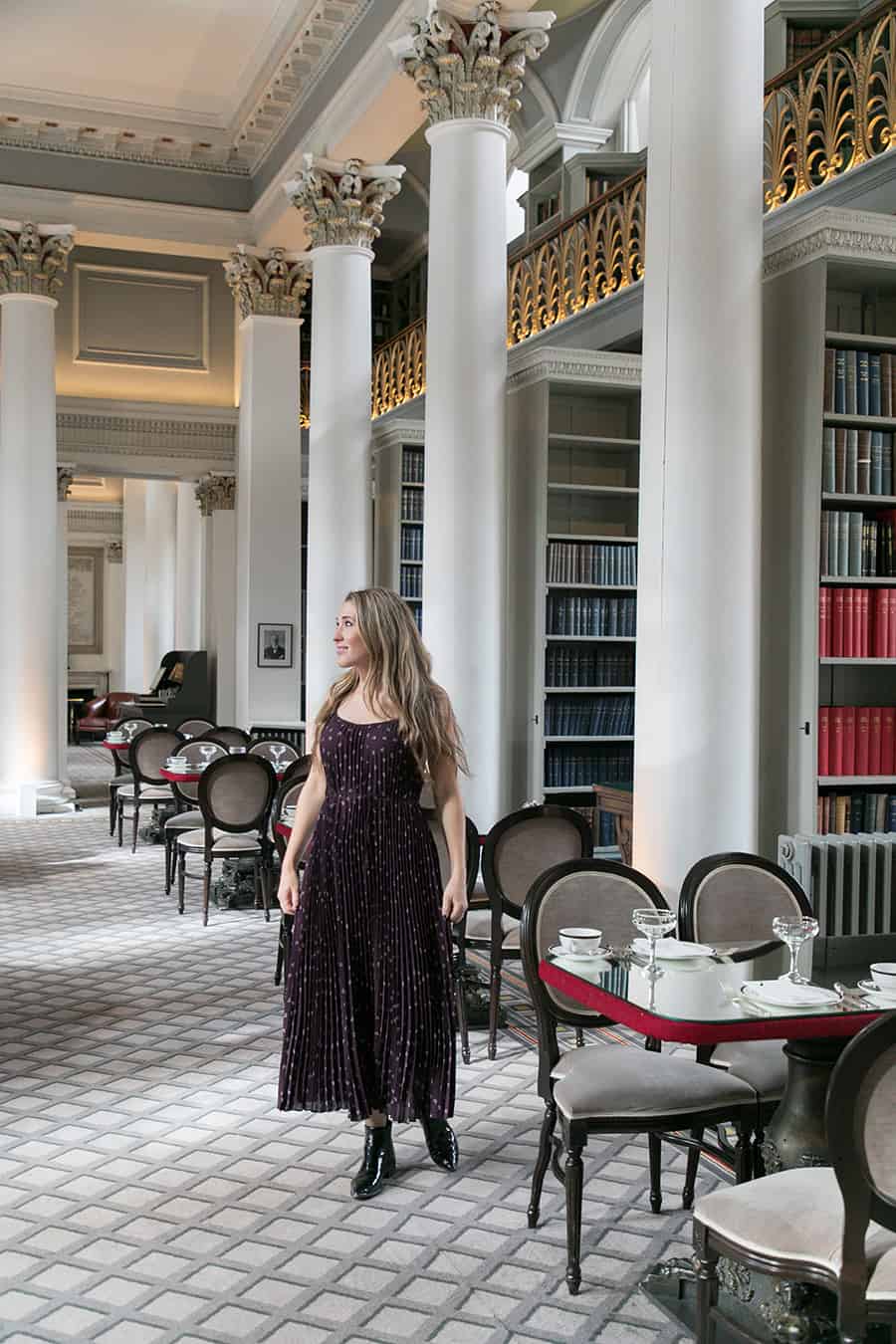 Signet Library Afternoon Tea Dress Code

There isn't a strict dress code to have afternoon tea at the library, but we were more than casual in our attire. I think having afternoon tea anywhere requires a little more thought than jeans and tennis shoes. I wore a dress, boots and even had my leather jacket on. Zan wore black jeans and a button down shirt, but also had a puffy coat. It was a gloomy day in Edinburgh!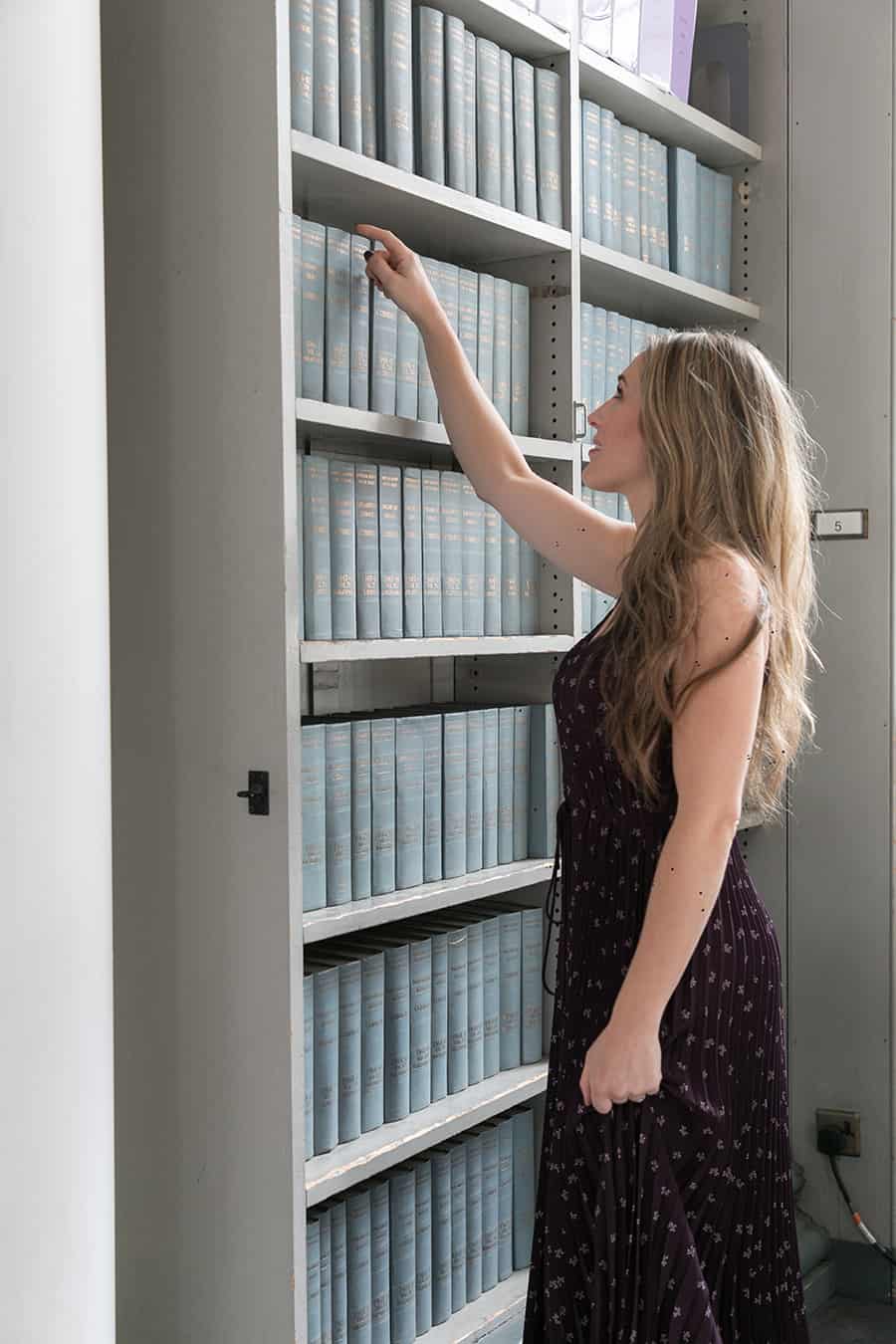 Signet Library Afternoon Tea Booking

We actually didn't book our time at the Signet Library Afternoon Tea! We got really lucky that day and went as soon as they opened, at 11am on a Sunday. However, I did find out that they only take about five walk-ins a day and the rest are reservations, so it's best to call ahead. Interesting, because it wasn't super busy, but I think that's part of the charm and the fact that this place is such a hidden gem! It's exclusive in the fact that it's all handmade and more about having enough food to feed guests and not about the occupancy. It's a very large room! You can actually book your table here. They're open Monday-Friday 1pm to 5pm and Sundays 11am to 5pm.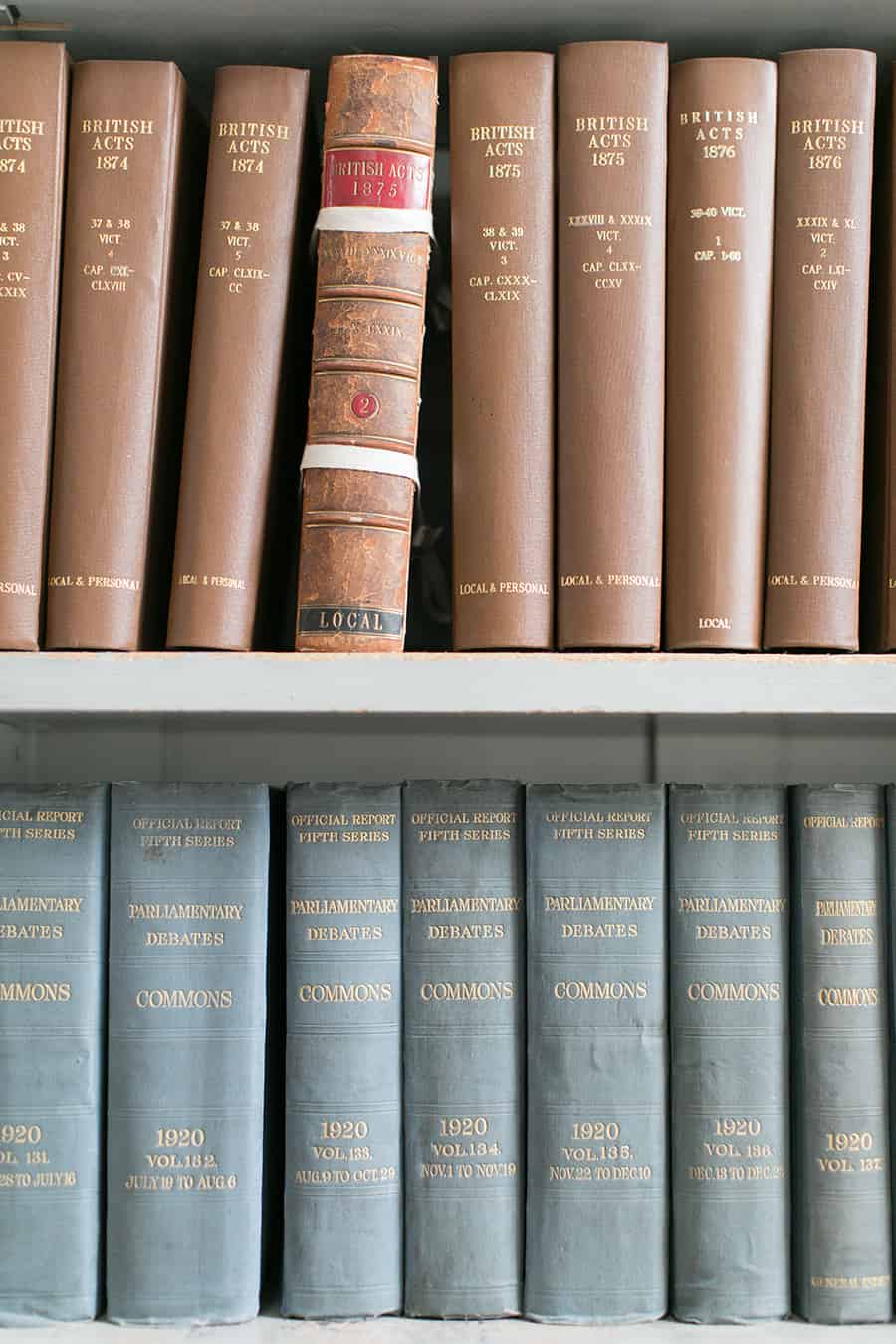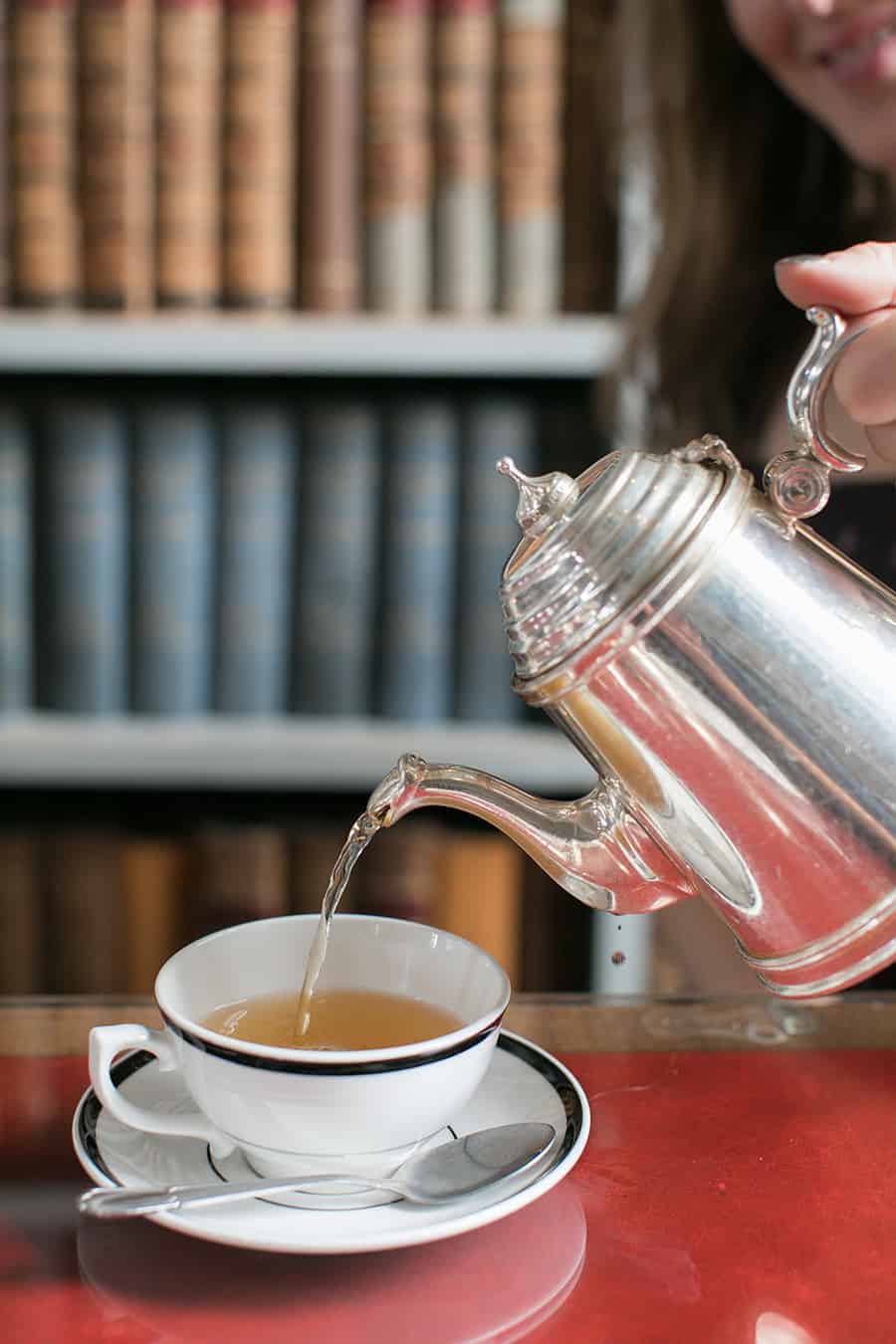 There are so many options for teas on the menu! Really anything you can think of, they serve. It's really wonderful and they'll let you have as much as you want. It was a little overwhelming so we asked the host to choose for us, ha!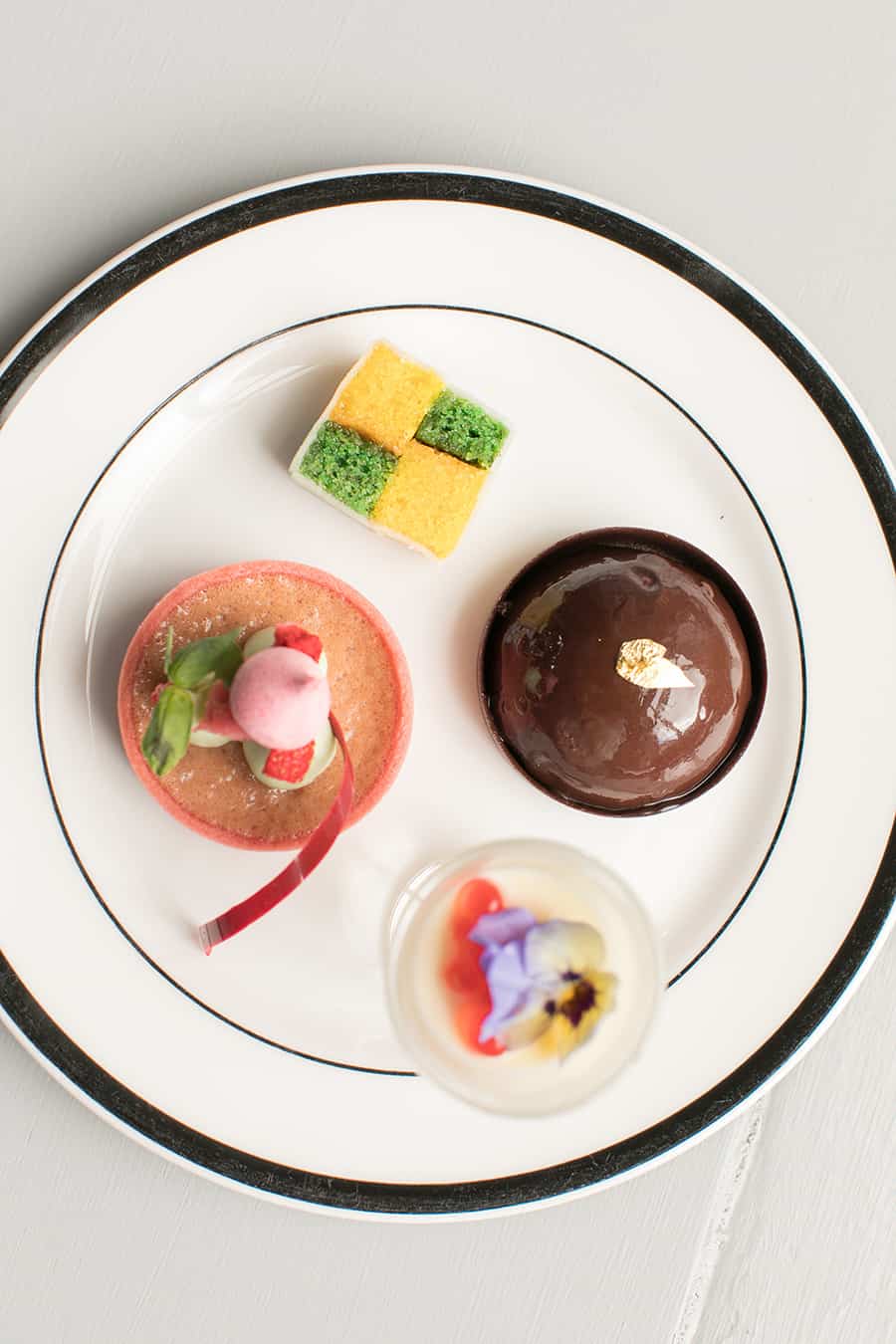 Signet Library Afternoon Tea Price

We were both surprised that it truly didn't cost as much as you'd think. It was around $34 per person, including unlimited tea and coffee. They also serve cocktails for an additional charge, but they were well worth it and delicious! You can also split a tea pairing if you're not too hungry, but we did two and it was perfect.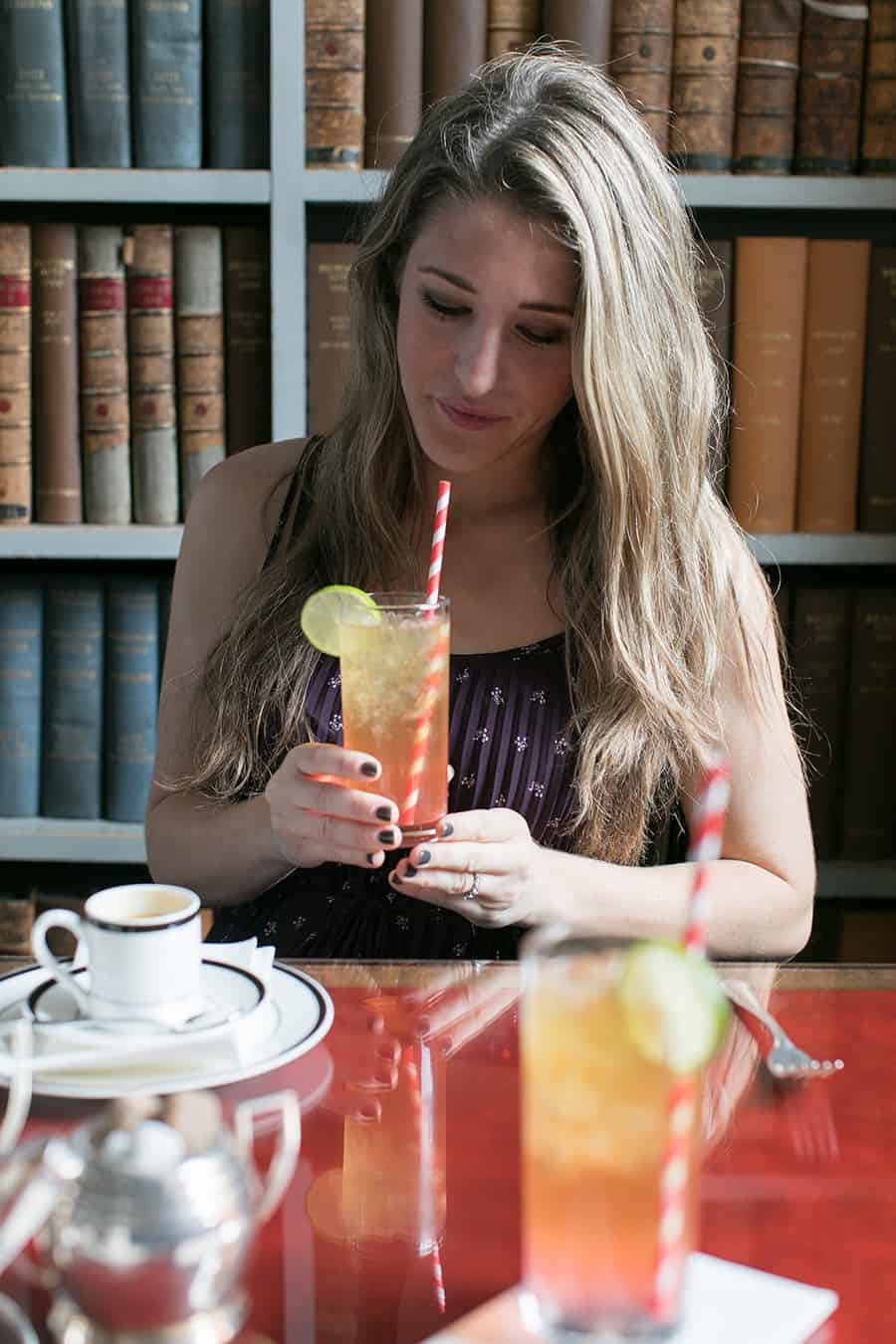 We both thoroughly enjoyed the cocktails at the Signet Library. They make their own small batched gin and use that in some of their really refreshing tea cocktails. Tea and cocktails go so well together, reminds me of one of our most popular cocktails here on Sugar and Charm, Earl Gray Tea Cocktail. Gin goes really well in tea drinks… it's also incredibly popular in the UK. You won't find a place that doesn't serve a Gin + Tonic like it's water!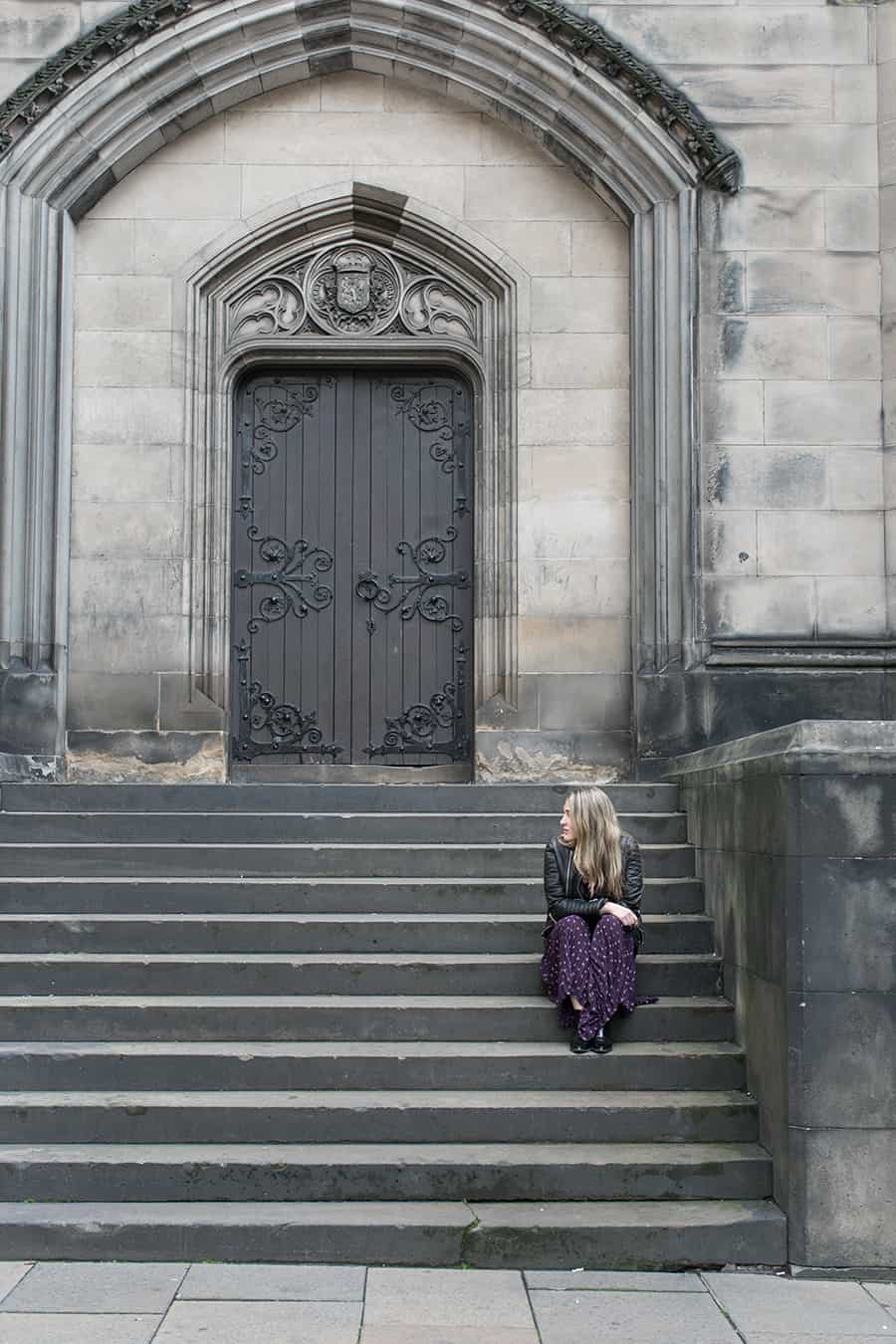 The location of the Signet Library can be a little tricky to find. If you don't know exactly what you're looking for, you would think it would be a little tea room you can see from the square, but it's not. You have to go through a single door, there are two trees in planters on either side and then you're in a lobby/law firm. There will be a hostess at the front desk, but the desk looks like a receptionist desk in a court room. It's very hidden in that way! These stairs are to the left of the door if you're facing it.
Also, just take a moment and look at this stunning city. Truly one of the most beautiful places I have ever seen. Also, check out our time making Irish Soda bread in cottage in Ireland and our Benedictine Cocktail class in France! All of these were stops on our Princess Cruise to the British Isles!
This post is sponsored by Princess Cruises all photos by Zan Passante at Cling Creative.