A guide to some fun things to see in Napa and Sonoma County!
I had the opportunity to visit one of my favorite places in the world with Visit California! I spent 4 days in Napa and Sonoma County with a really fun itinerary, created by Visit California.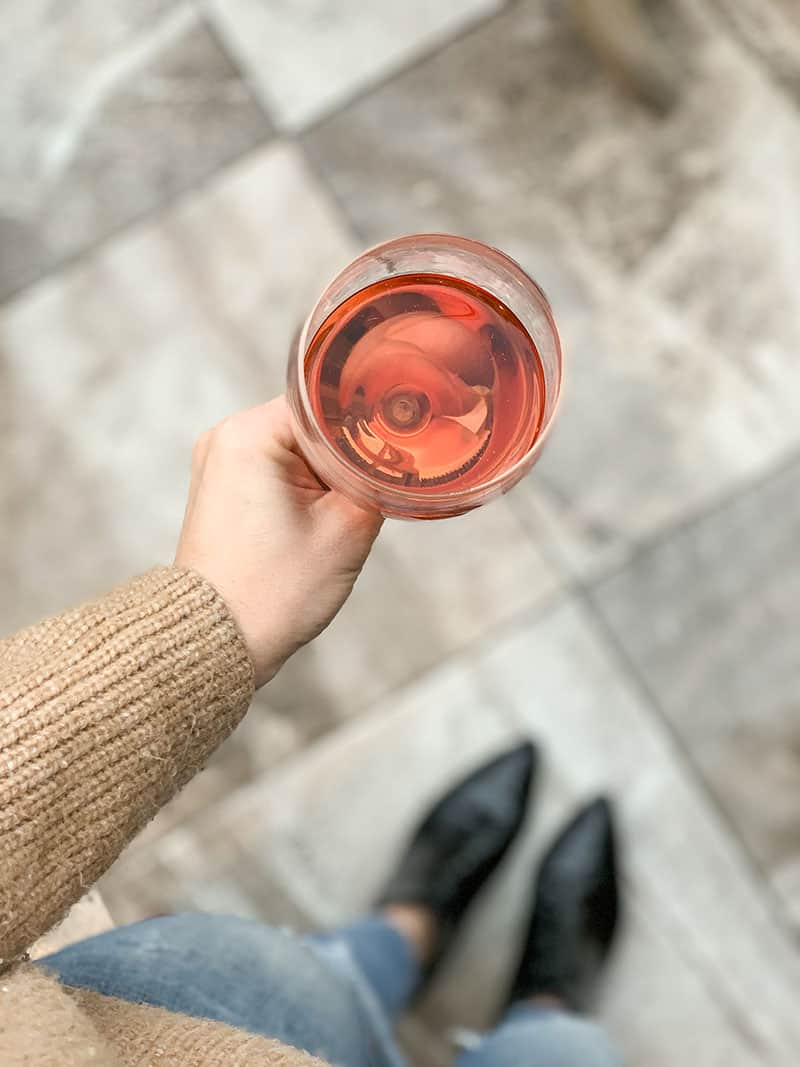 My family has been visiting Napa and Sonoma for over 15 years. We have family in the area and it's truly one of our favorite regions to vacation. It's easy to get stuck doing the same things, so it was a treat when Visit California put together an itinerary with some places I had never been to! And not all of it was wine related…. see below!
Also, I should note this was the first solo trip I have ever done it was magical! Time spent alone, meeting new friends, quiet car rides and cozy nights in wonderful hotels was exactly what I needed.
I wanted to share my itinerary below so you can also get some ideas for places to see.
Where to Stay in Napa Valley
In Napa, I was ecstatic to stay at Meadowood, a luxury resort in St. Helena. The property has the most serene spa, a three Michelin-starred restaurant called The Restaurant, croquet lawns, walking golf-course, three pools, seven tennis courts, and hiking trails.
I stayed in a cozy cabin, tucked in the woods with gorgeous woodwork, giant bathtub, and a cozy fireplace. The service is impeccable! They also delivered my room service in a picnic basket and that was such a charming detail I will never forget.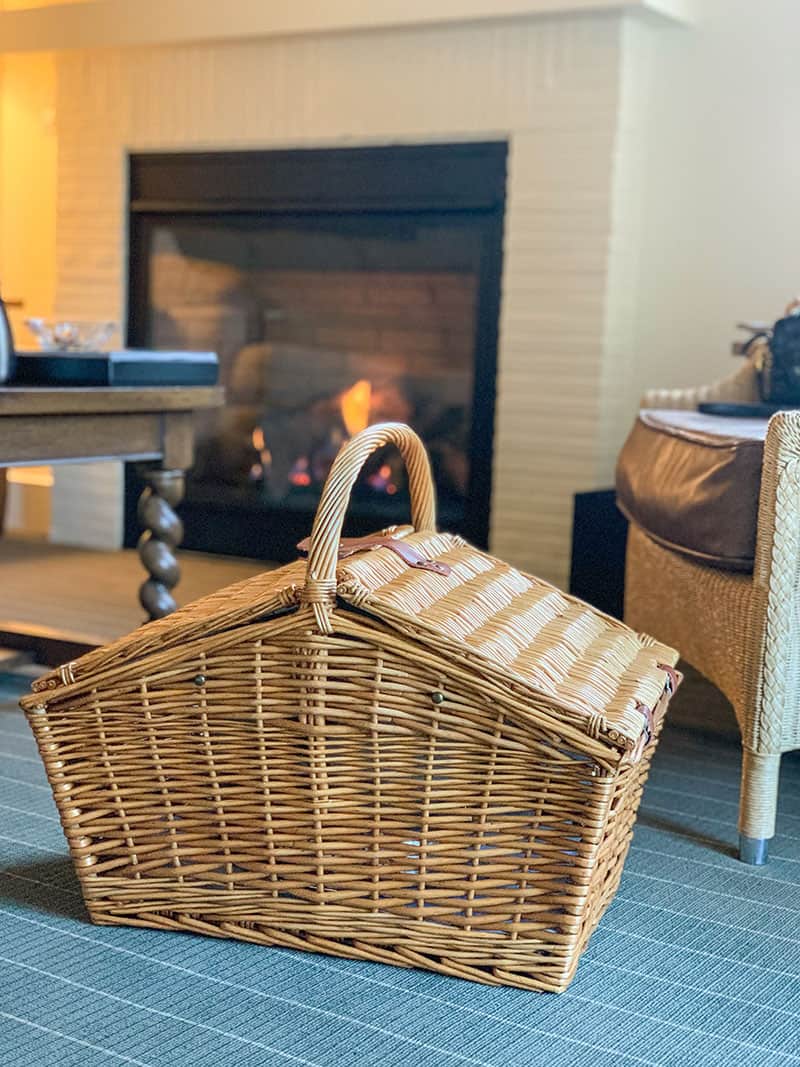 After a day of wine tasting, there really is nothing better than coming back for a relaxing evening at Meadowwood.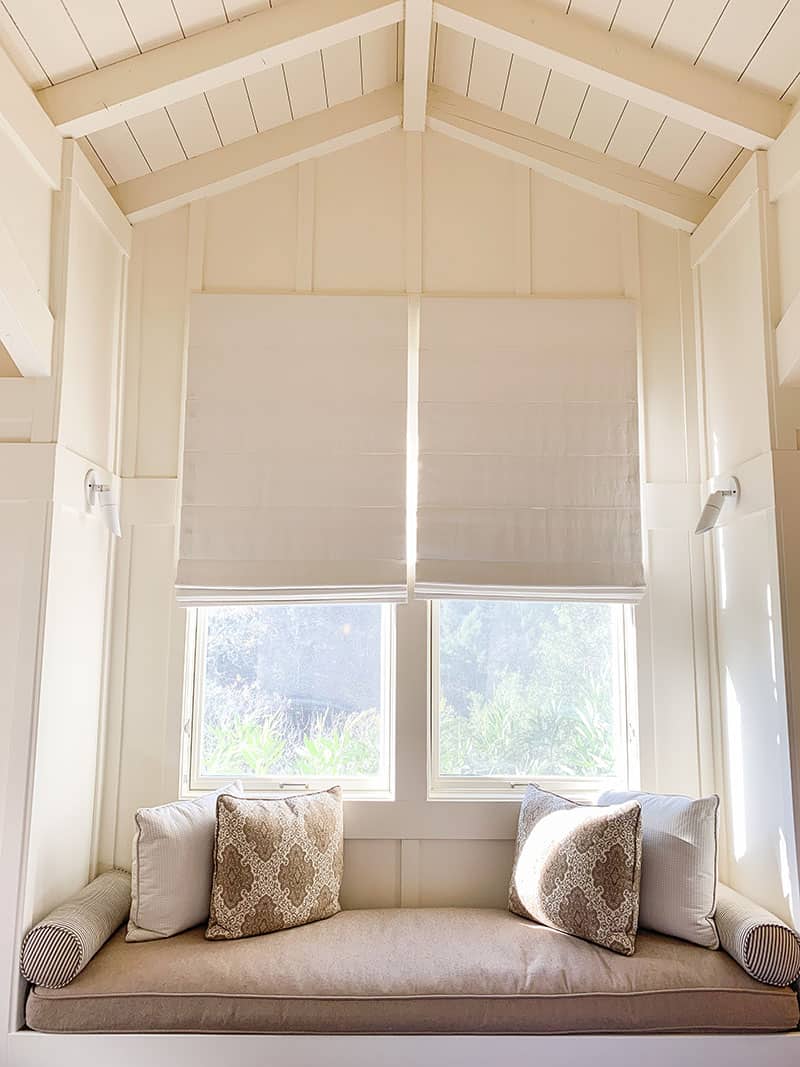 I also had the most relaxing massage and could have spent the entire day in the spa!
Wineries in Napa Valley
There are more than 400 wineries in Napa Valley! In a relatively small area that is a lot of wine and 96% of them are family-owned. Here are a few I visited this time: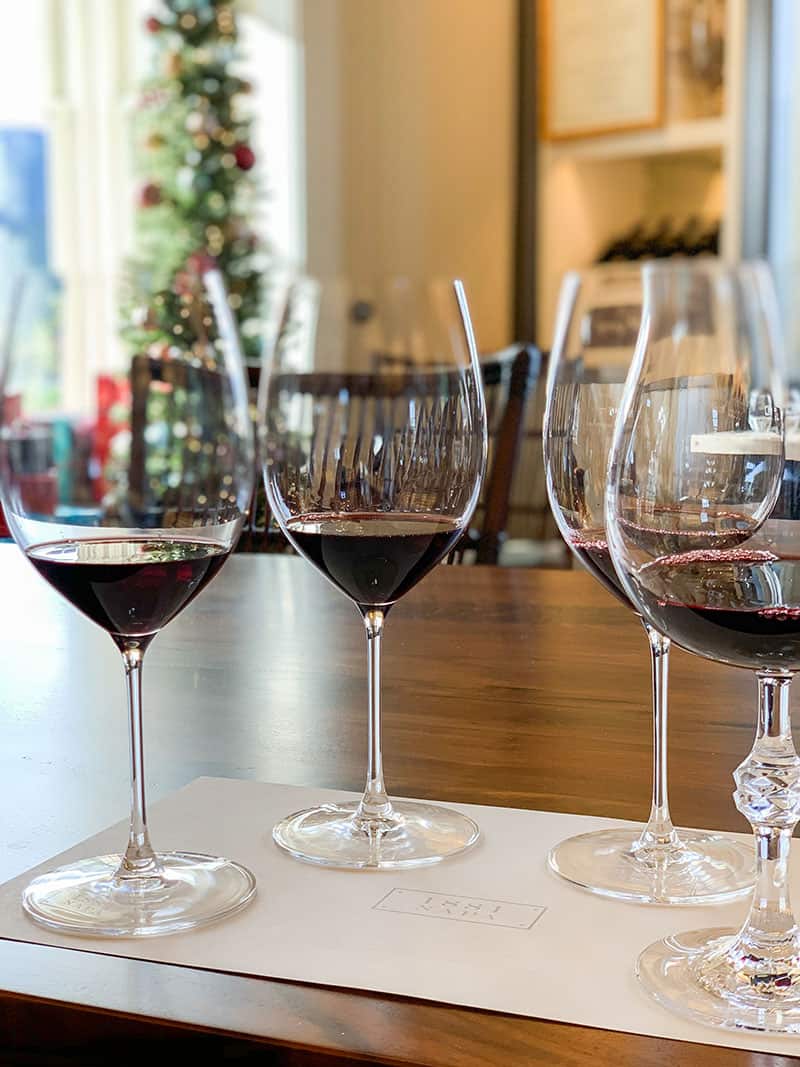 1881 Napa
1881 Napa is the valley's only wine history museum in the most beautiful farmhouse! Taste an array of wines from the region's various appellations to experience the wide range of terroir in this world-class wine region.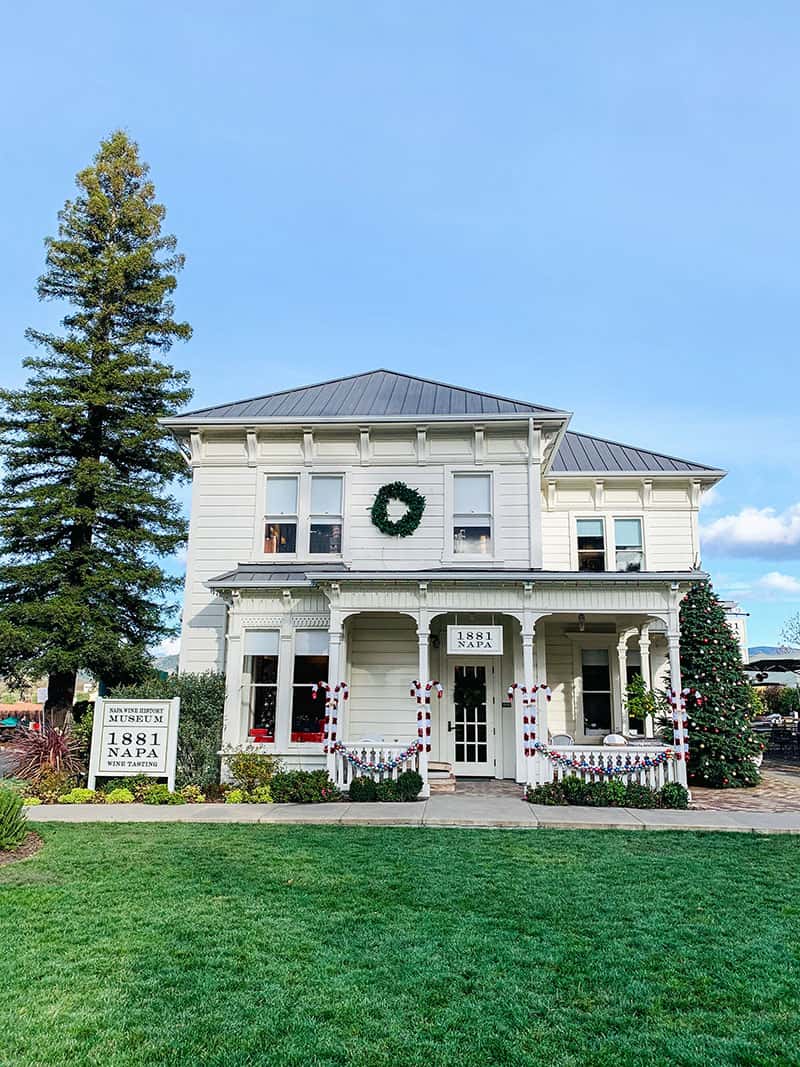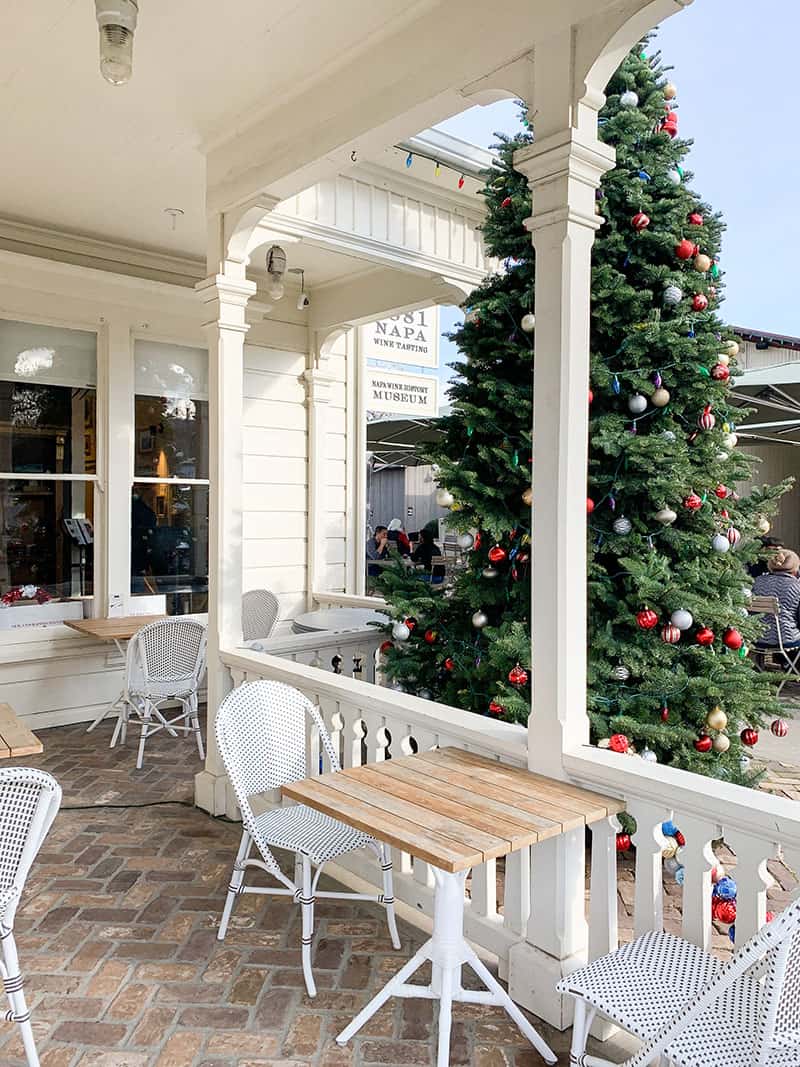 Grab lunch at Oakville Grocery next door. It's a small grocery and general store with delicious sandwiches. Perfect for a quick lunch.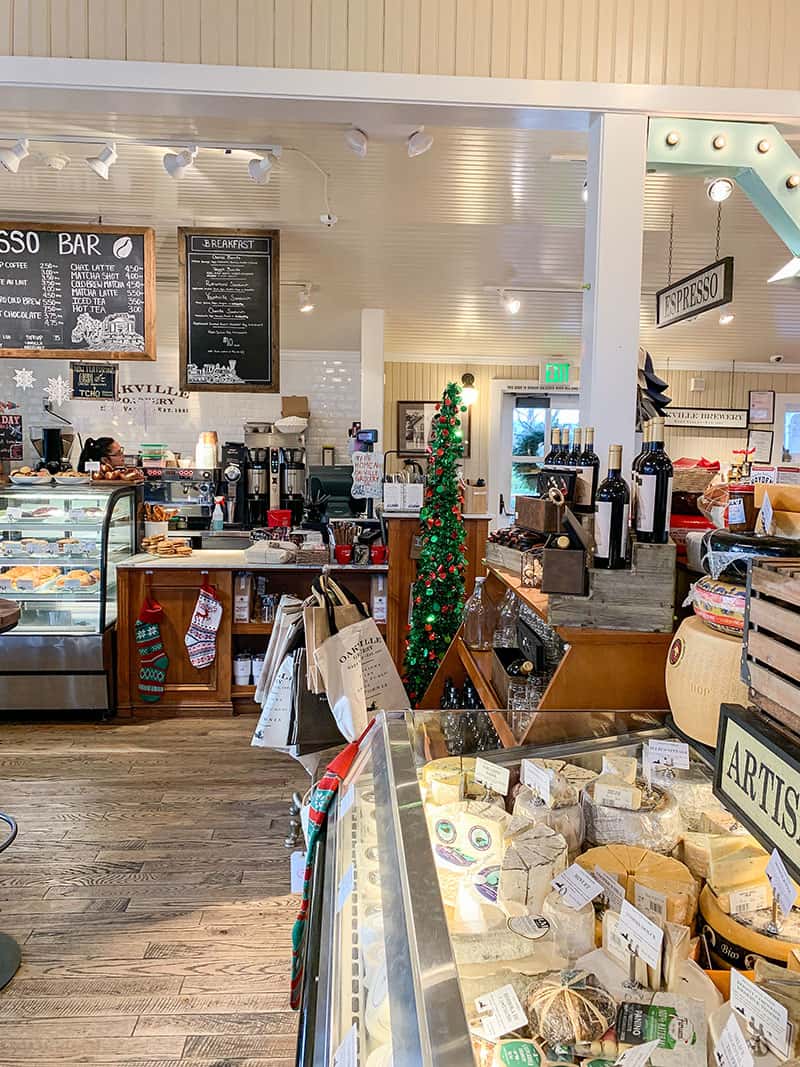 Freemark Abbey
Freemark Abbey is the first women-owned winery in the USA! Josephine Tychson built and operated the original redwood cellar on the estate and cultivated the land in 1886. It was also one of the earliest wineries in Napa Valley to allow visitor tastings.
It's also home to one of the most extensive wine libraries in the United States with vintages dating to the late 1960s. I found my wine from my birth year in the cellar.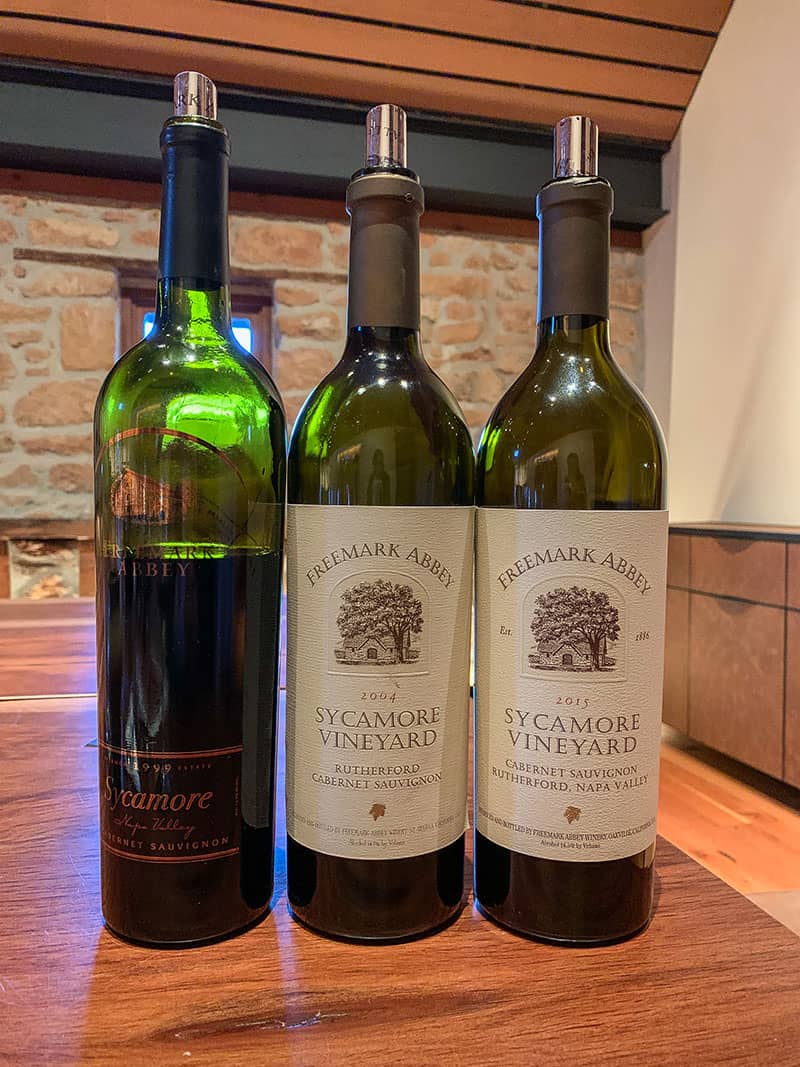 We did a library tasting with rare vintages and tasted the same wine but totally different years. It was interesting to see how they age over so many years! It was a great experience!
Round Pond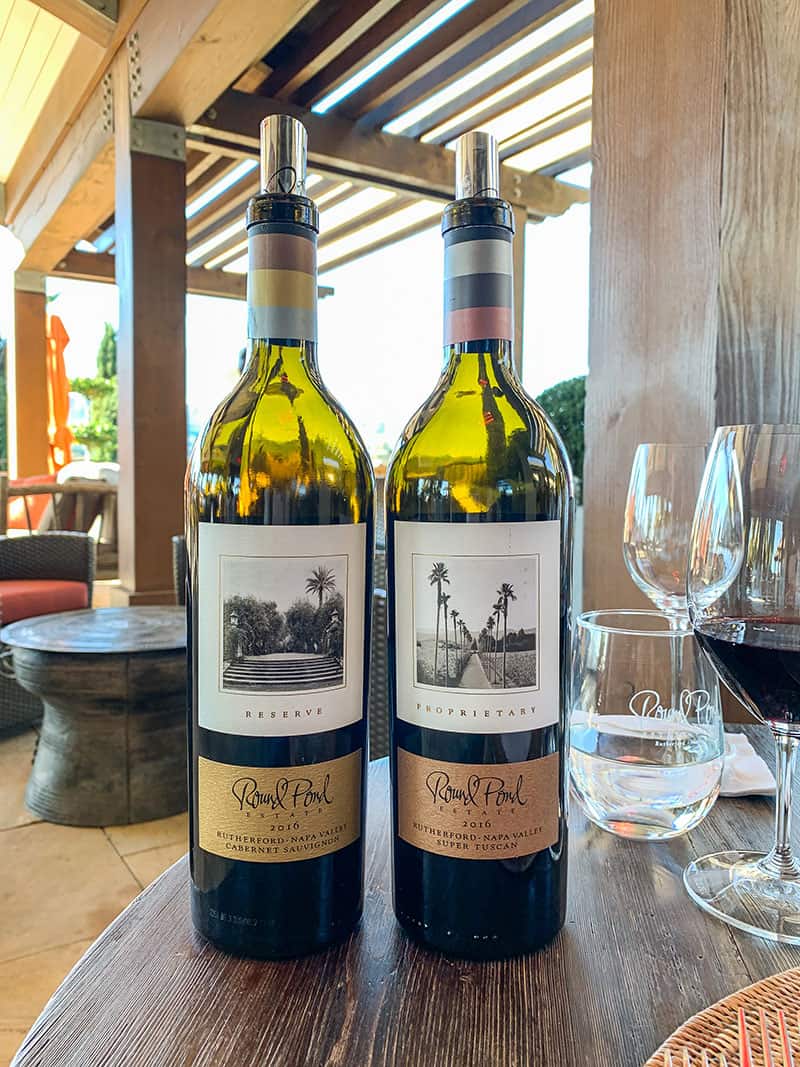 Round Pond was an incredible wine and food journey. We toured the winery, garden, olive grove, and barrel room before sitting down for the most delicious and fresh lunch on the terrace. The chef was amazing! The property overlooks the vineyards and Mayacamas mountains… it's just gorgeous!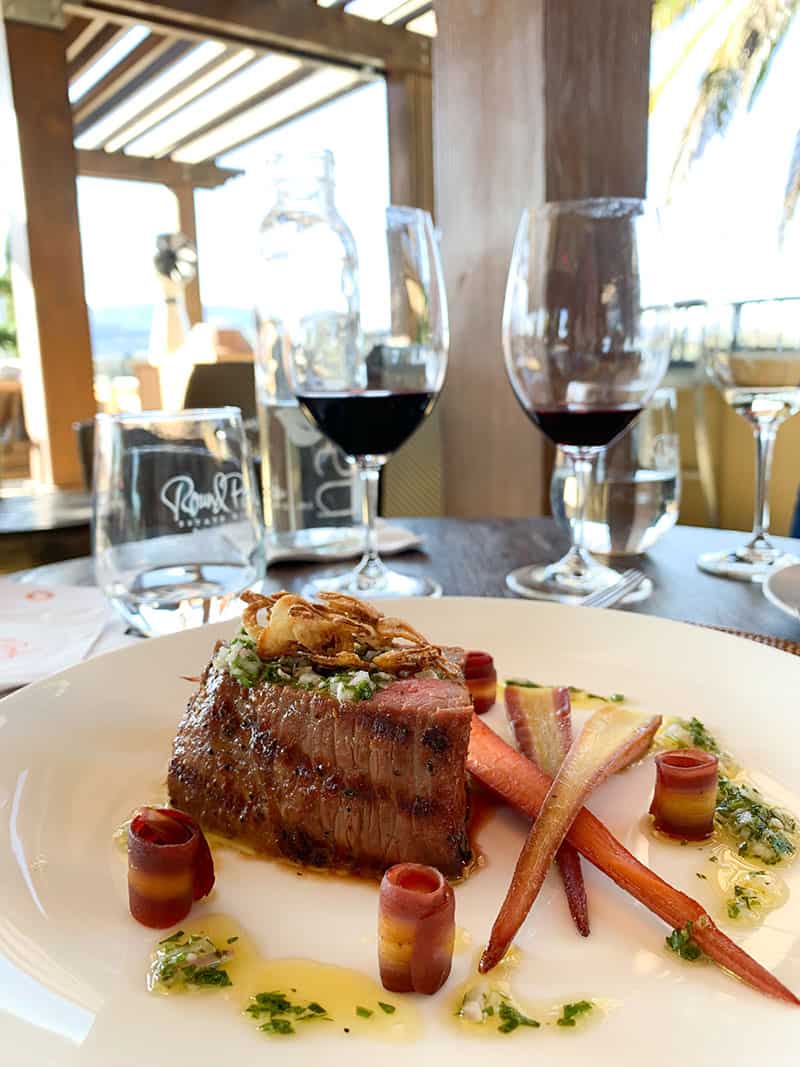 The wine was fantastic and I also left with a few bottles of olive oil made on the property as well. I spent several hours there and enjoyed every minute.
Alpha Omega Winery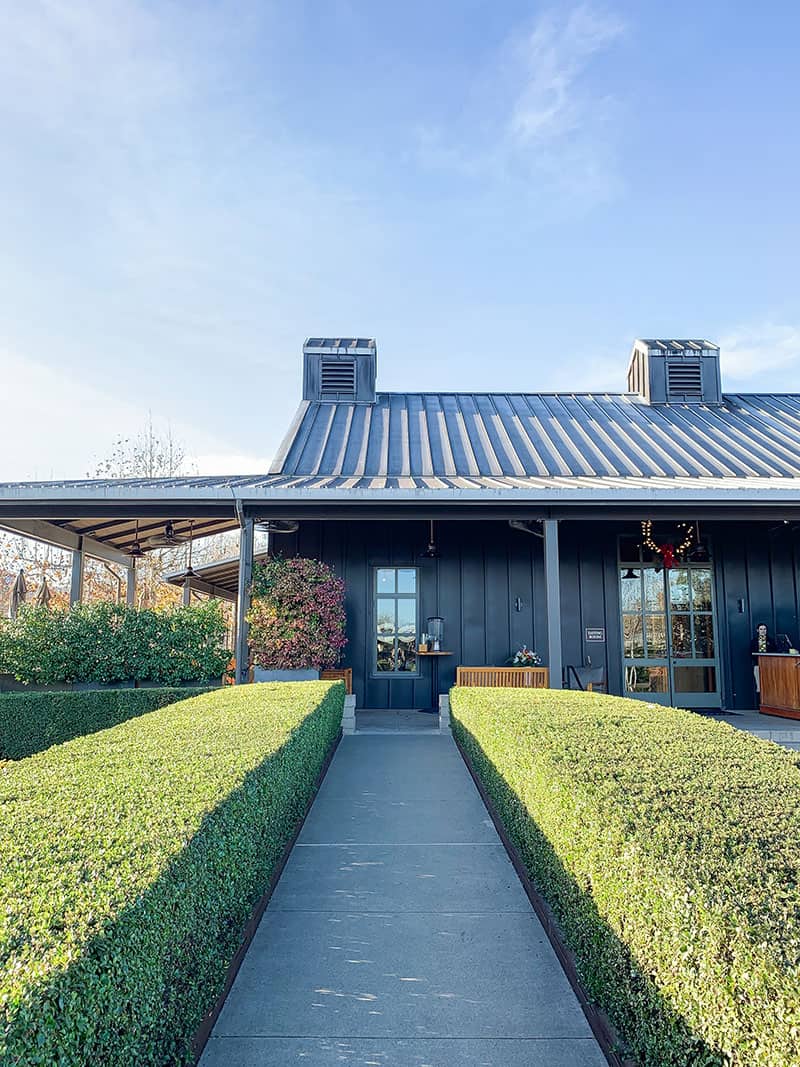 This gorgeous winery is a green-certified winery, producing some incredible wines! The tasting room is beautiful and sitting outside with fountains and a large firepit, sipping wine was a highlight. I'm still dreaming about the wines I had at Alpha Omega, definitely visit!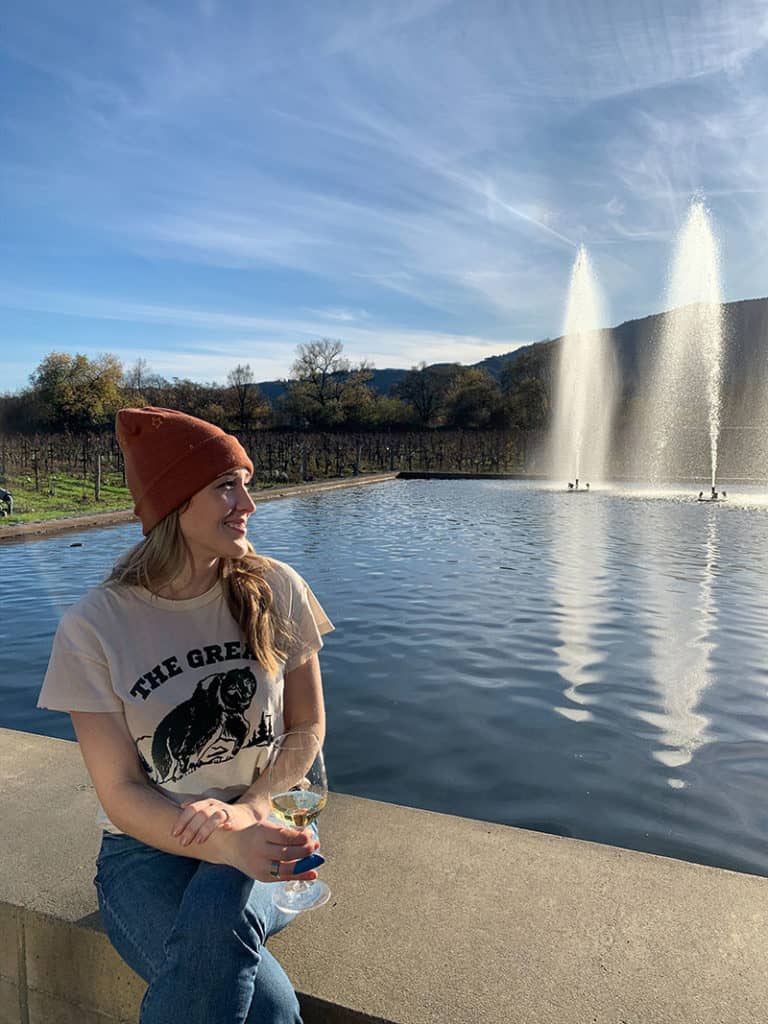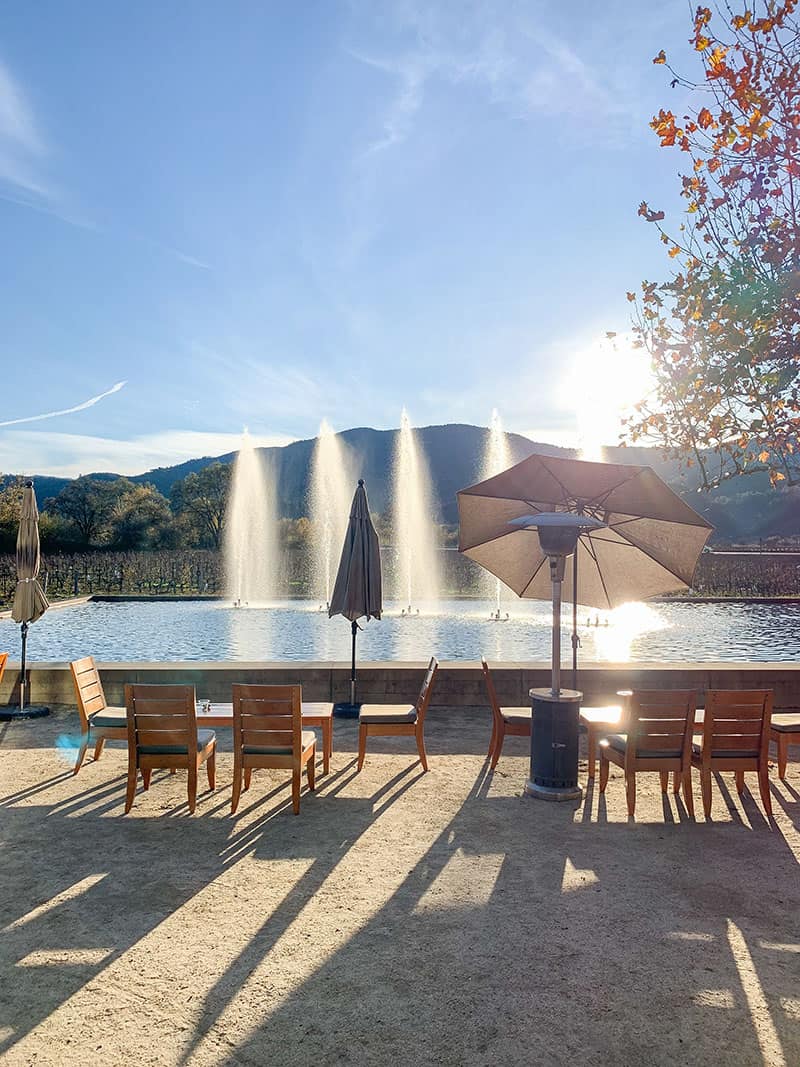 Also worth a visit!
Also, stop by Bremmer Family Winery, where my brother is the winemaker! Incredible wine and stunning property. And my sister-in-law runs Fontanella Winery tasting room. She will give you the best-tasting experience!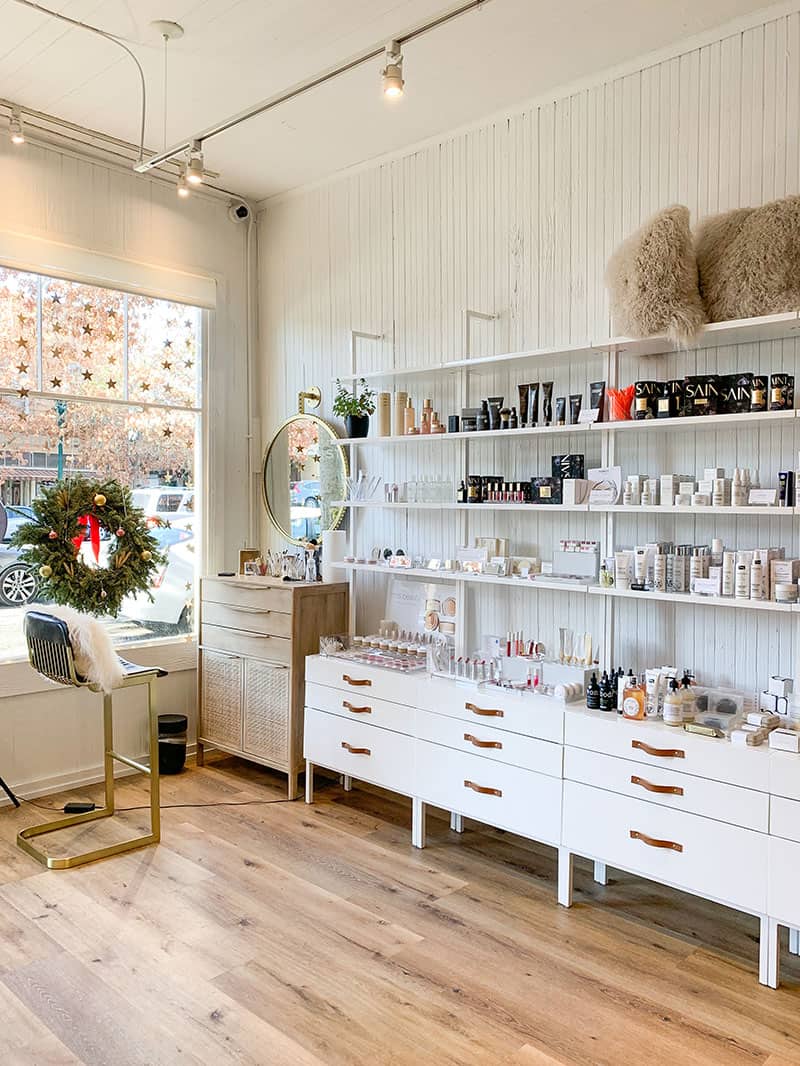 Taste some wine in the tasting room and then dine at Rustic where Francis shares his favorite personal recipes. The restaurant features seasonal ingredients sourced from the property's organic herb and produce garden.
Press Napa Valley
I highly recommend Press Napa for dinner. It's a modern steak house with numerous vegetable-based dishes. The dinner and wine pairing were absolutely fantastic and the truffle mac and cheese is one of my favorites on this planet!
I also spent some time in the Santa Rosa area which was an area I haven't explored much.
Where to Stay in Santa Rosa
In Santa Rosa, I stayed at Vintners Resort. It's situated on 92 acres of lush vineyards and beautifully landscaped gardens and grounds with courtyards and fountains.
It also has a delicious restaurant on the property called John Ash & Co. the first Sonoma County restaurant to introduce the concept of cooking with seasonal, locally sourced foods and produce while pairing exceptional recipes with wines from the region.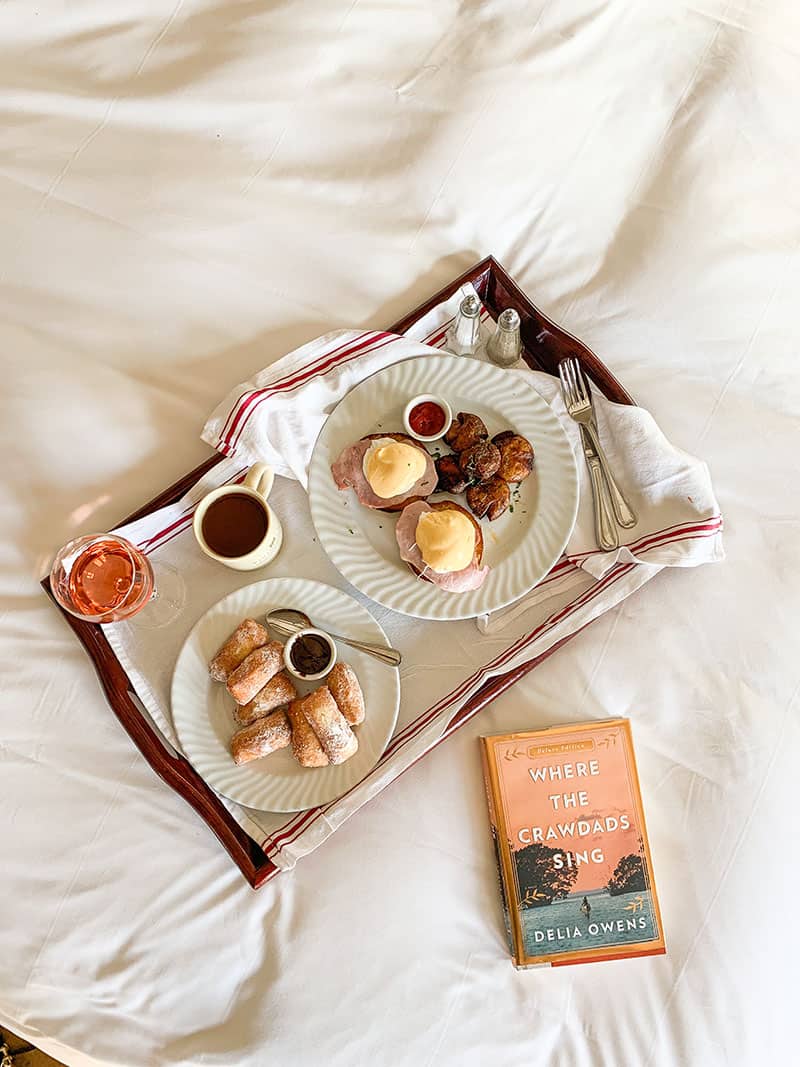 The spa is beautiful as well offering essential oil massages and a soaking spa.
Charles M. Schulz Museum and Research Center
This was a highlight for me because our family loves Charlie Brown! The Charles M. Schulz Museum and Research Center is a museum dedicated to the works of Charles Schulz, creator of the Peanuts comic strip.
The museum is home to many of the original Peanuts strips, as well as other artwork by Schulz. It's modern and beautiful with a small theater playing Charlie Brown, a kid art and education center and a lot of memorabilia.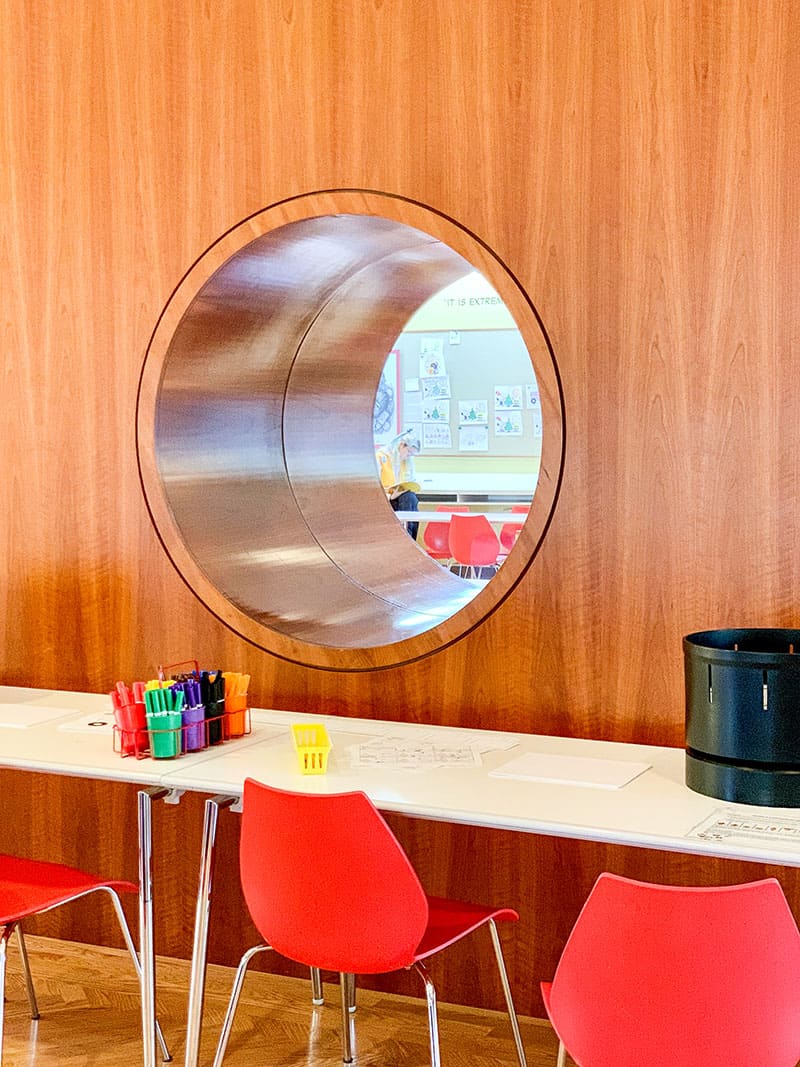 Next door, nestled among towering Redwoods is Snoopy's Home Ice Rink. It looks like a Swiss chalet and feels like an Alpine village with panoramic scenes from the Swiss Alps. It is truly a magical place.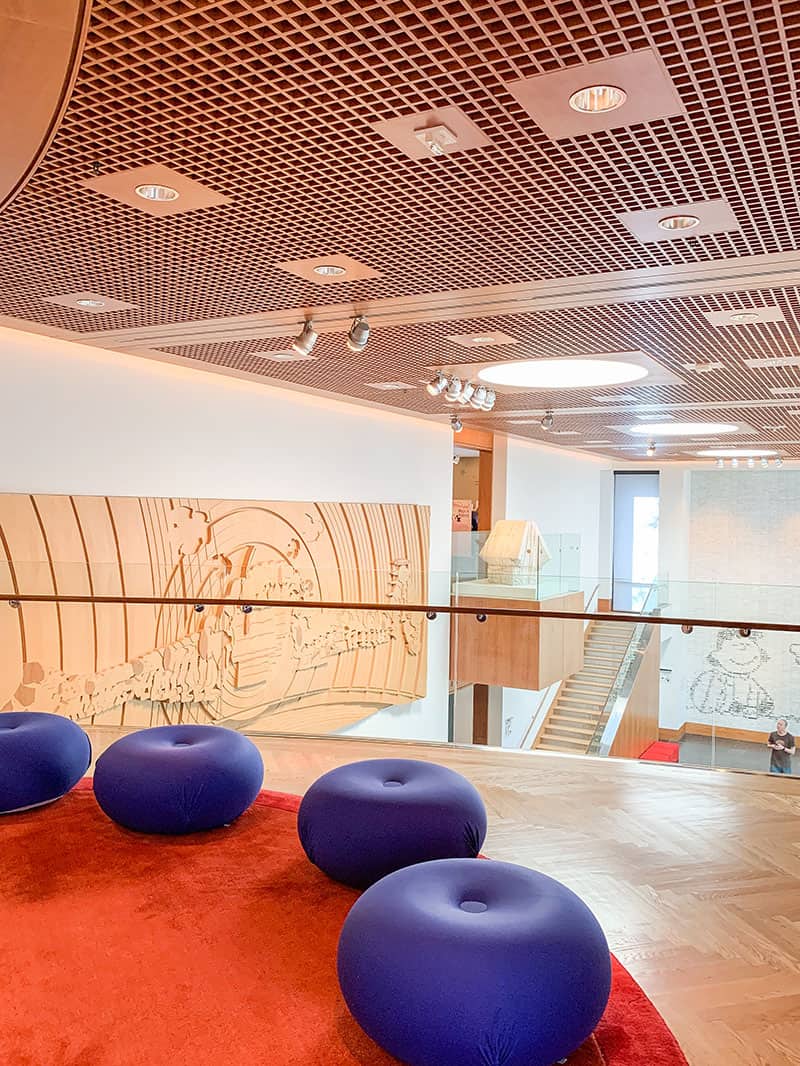 A Santa Rosa icon for the past 50 years, Snoopy's Home Ice offers a unique atmosphere for families to enjoy recreational ice skating and a world-class facility to support the goals of local athletes in the sports of Ice Hockey and Figure Skating.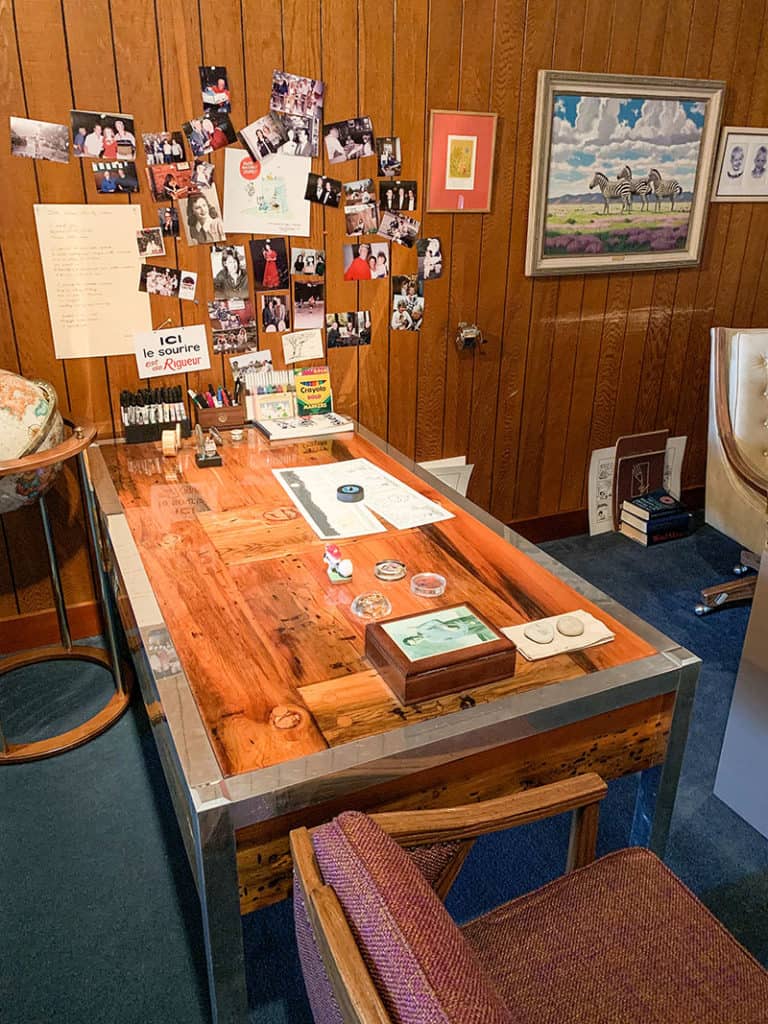 It's also home to the Warm Puppy Café and Snoopy's Gallery & Gift Shop, the arena complex is also a popular destination for Peanuts fans from across the globe.
Paradise Ridge Winery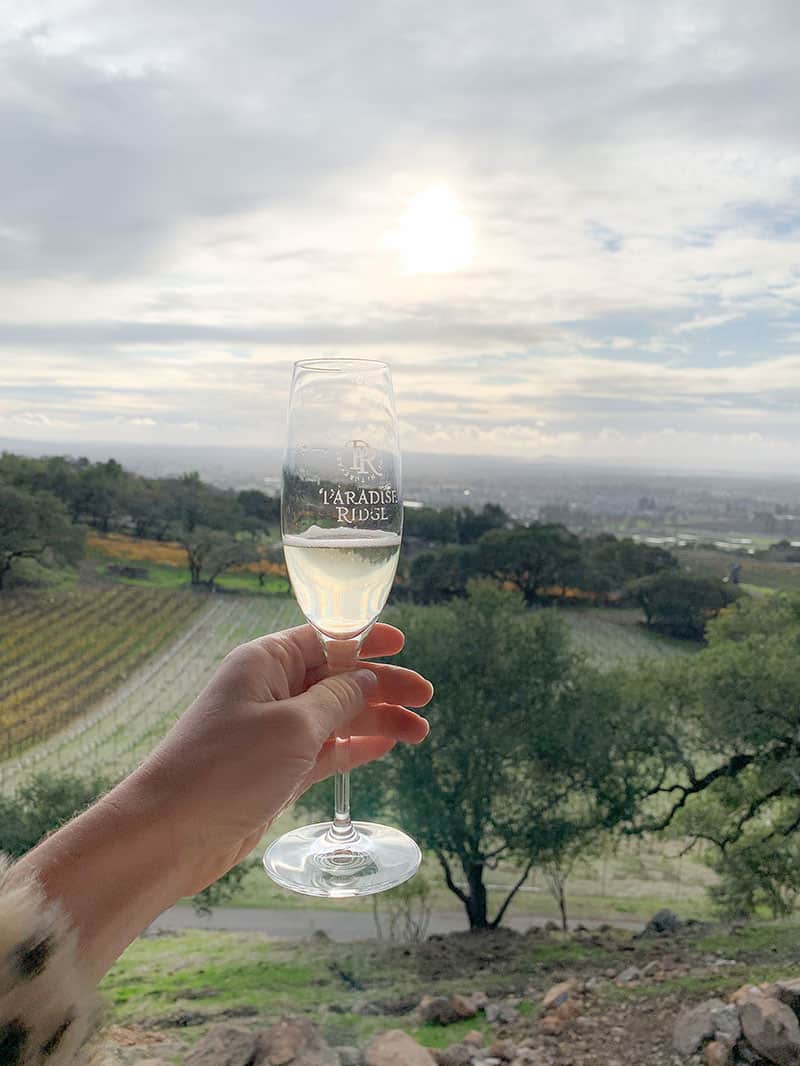 Paradise Ridge Winery sits on 155 hillside acres, only 15 acres are planted to vines. The native oaks and other natural environs provide a sanctuary for the surrounding wildlife. Their goal of sustainability continues to influence every decision they make.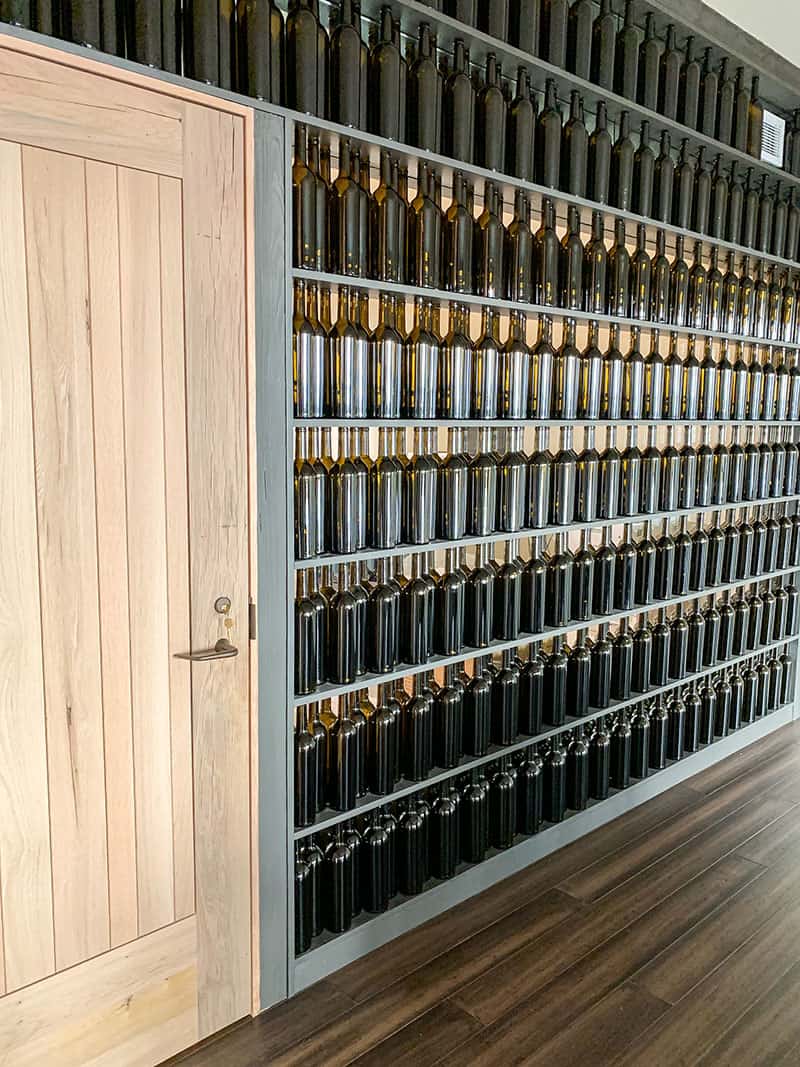 In October of 2017 when the estate tasting room and events building, as well as the winemaking building, was destroyed in the Tubbs fire. Luckily the vineyards and art survived and became a source of comfort to the community. On December 9, 2019, the brand new tasting room and events building reopened.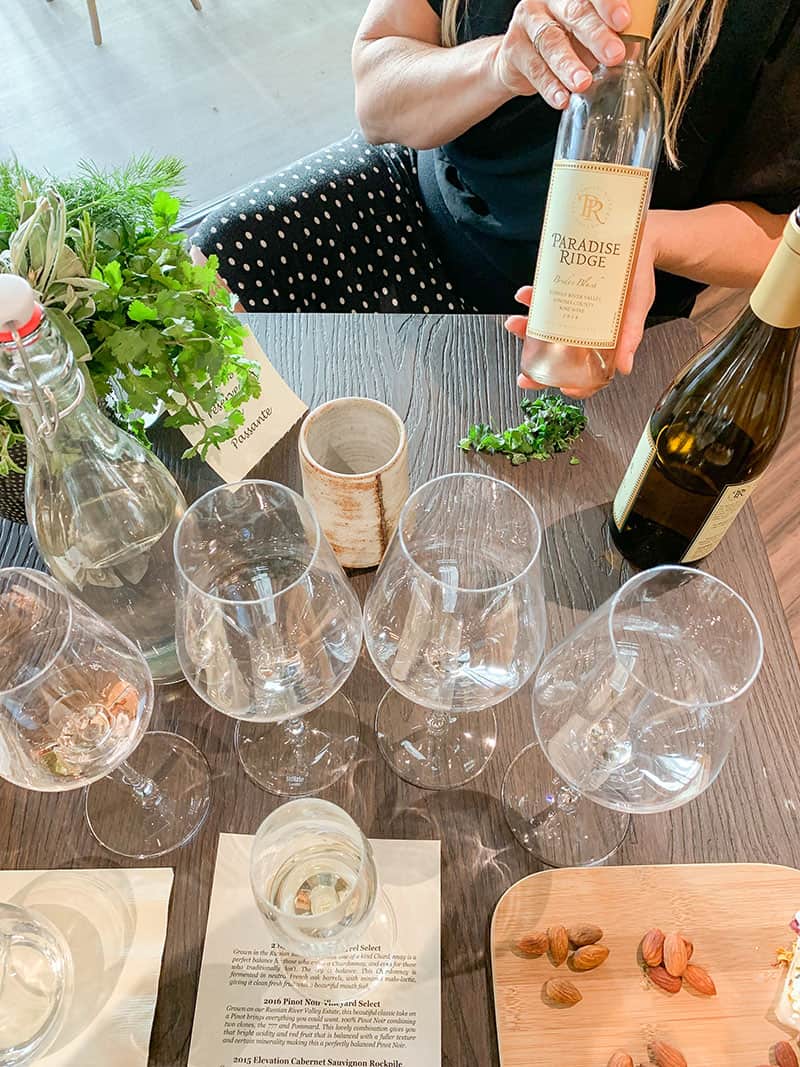 I had the Herb Garden & Wine Sensory Experience and fully recommend it! The Chardonnay was my favorite!
Biodynamic Vineyard Tour of Benziger Family Winery
One of the only biodynamic vineyards in Sonoma County. At Benziger, they're about three things: family, great wine and healthy vineyards. For more than thirty years, they've farmed a ranch on Sonoma Mountain and searched Sonoma County for the most distinctive and expressive vineyards. They tend these sites using certified Biodynamic, organic and sustainable farming methods.
The grounds are absolutely amazing and the wine cave is worth a visit! Truly a beautiful property!
I hope you have a few new places to visit when traveling to Sonoma County and Napa! Also, check out our guide to serving wine!! It's very useful for all of the wine you'll bring back from Napa and Sonoma!
This post was sponsored by Visit California