Some of the absolute best things to do in the British Isles when cruising with Princess Cruises!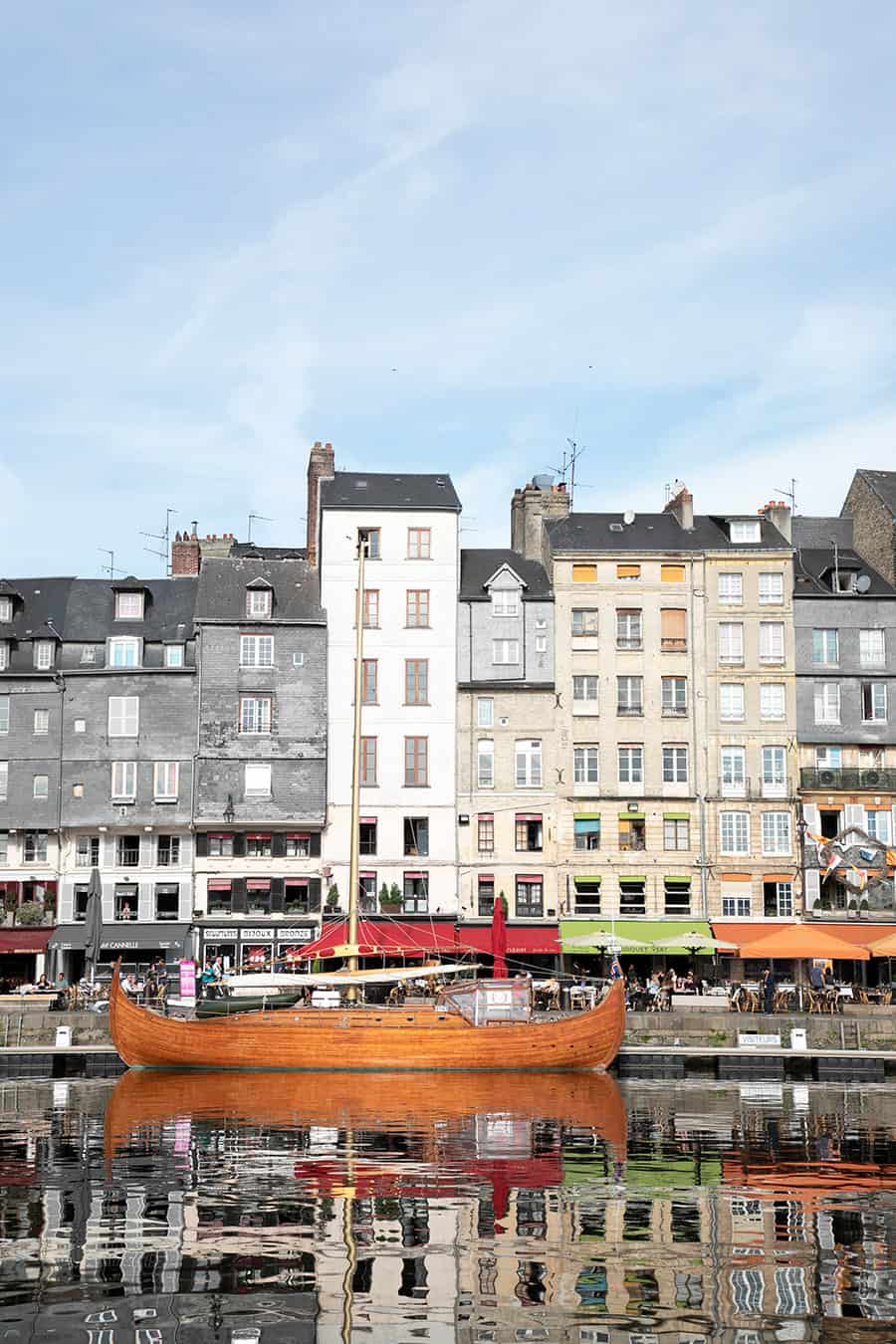 Having been on four amazing cruises all around the world with our cruising friends and Princess Cruises, we're sharing a few of the best things to do while exploring the beautiful stops throughout Great Britain, Ireland and France. Hopefully this will inspire anyone thinking about taking a cruise to the British Isles and shed some light on the excursions one can expect.
Guernsey
Guernsey is the charmingly quaint British isle just a few miles from the coast of France. Crowd favorite excursions include the Castle Cornet, a 13th-century harbor fortification and the Hauteville House, which is the lavish former home of French writer, Victor Hugo.
Since it was under German occupation for 5 years during World War II, there are some intriguing historical excursions to experience like the German Occupation Museum and Underground Hospital.
Hey, there's even a novel and movie based in this little town, called The Guernsey Literary and Potato Peel Pie Society. If you cruise in the summertime, then hit up one of the beautiful beaches, like Belvoir Bay or take a ferry to Sark for a horse-drawn carriage ride and explore the steep cliffs and gardens around La Seigneurie!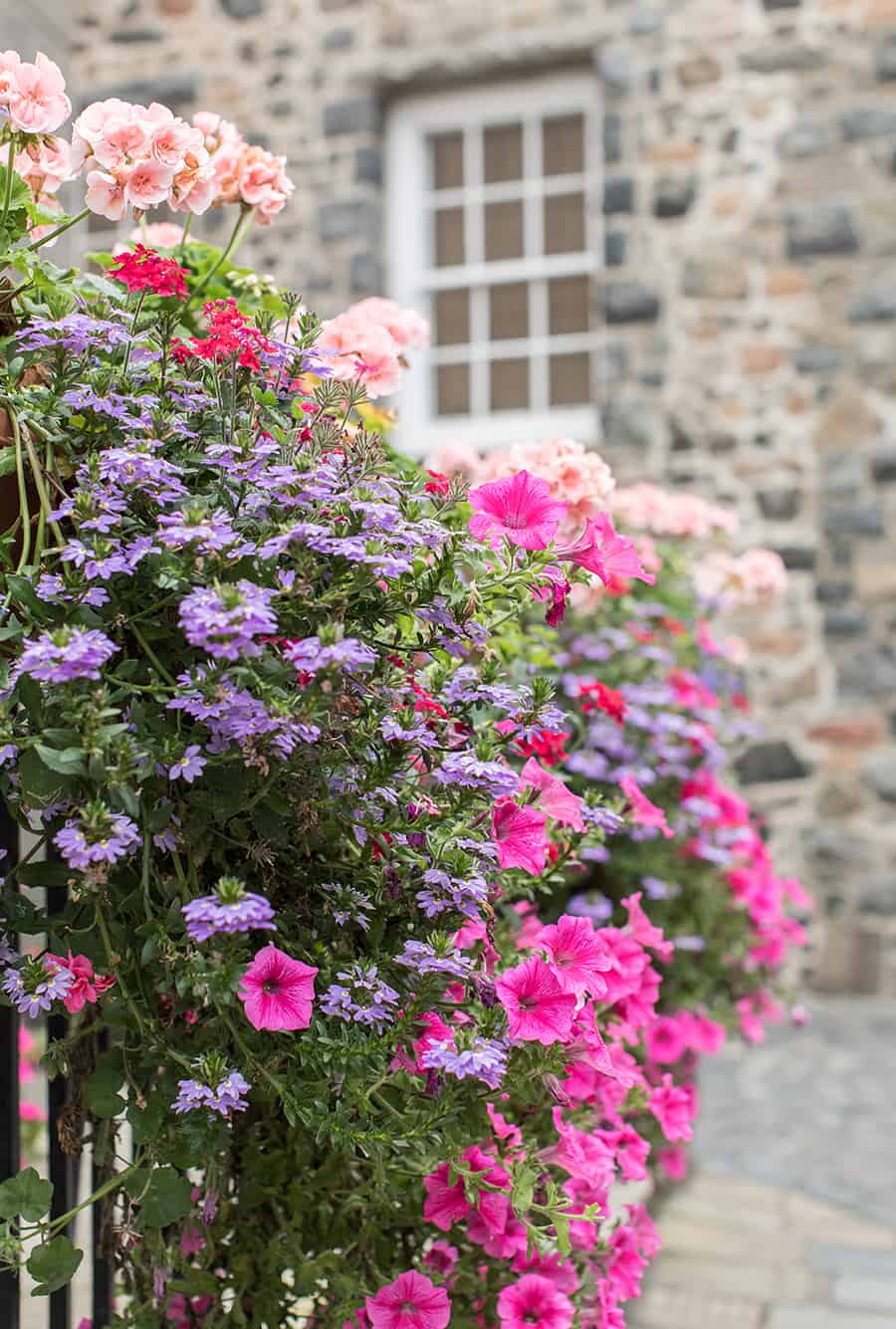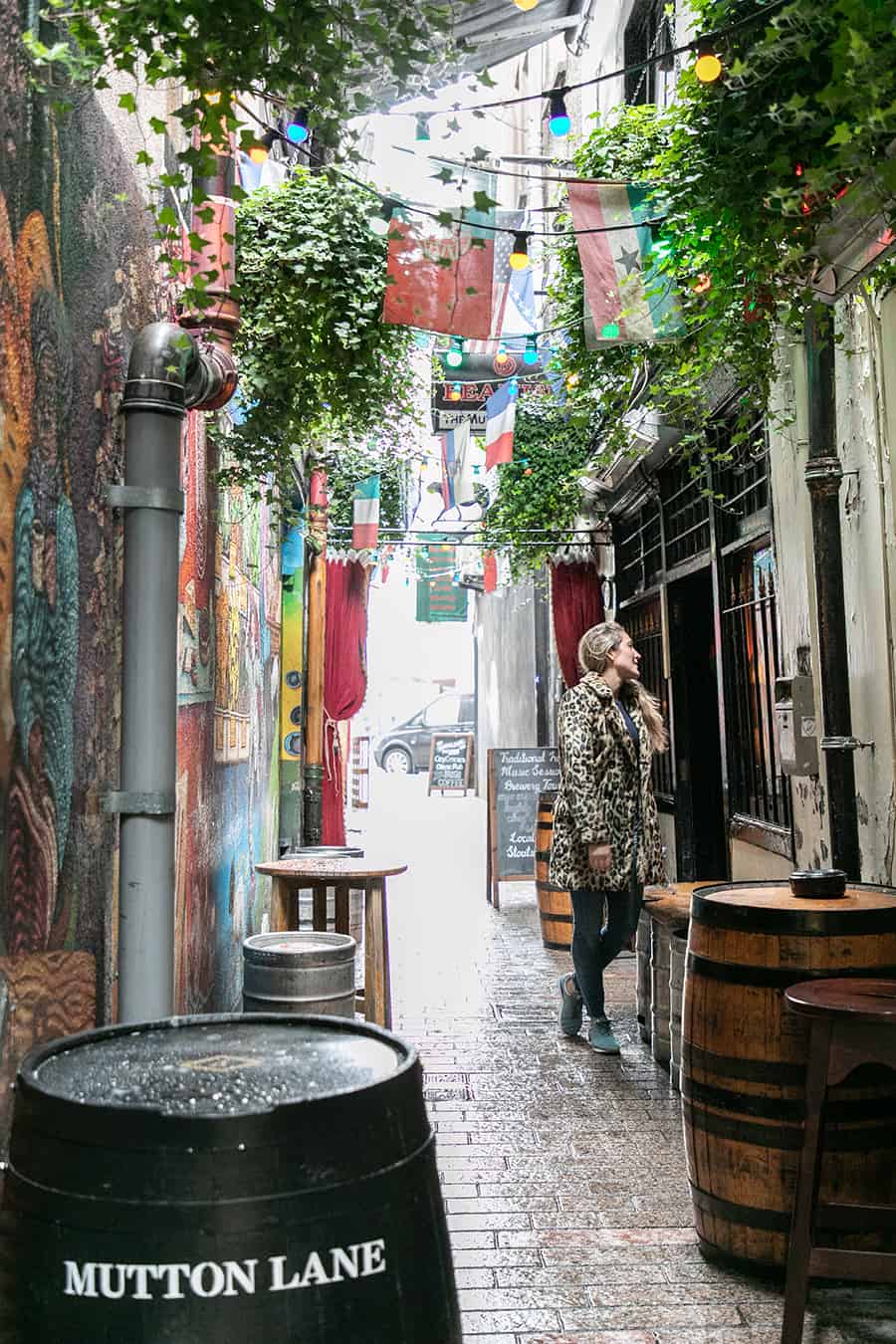 Cork, Ireland
Cork was founded in the 7th century by St. Fin Barre and is a romantic and charming stop on the cruise. While it's mostly known for the Titanic making its last port of call in Cobh (where the port is!) and the Blarney Castle and kissing that Blarney Stone for some luck and eloquence, we enjoyed stepping back in time and having a drink of Rebel Red ale and Beamish at possible the oldest pub in Cork, the Mutton Lane Inn!
It's charmingly situated down one of many alleyways that lead into the famed English Market… and yes, real actual sheep used to be run into the market a long time ago. When we went to the pub, it was raining (hey, it's Ireland, it's all part of the fun!), and there were drops of water from a leaky ceiling hitting the bar right next to our beers. Pretty much Cork was a cozy rainy day filled with a lot of Irish Whiskey and beer and it was the perfect way to spend time there.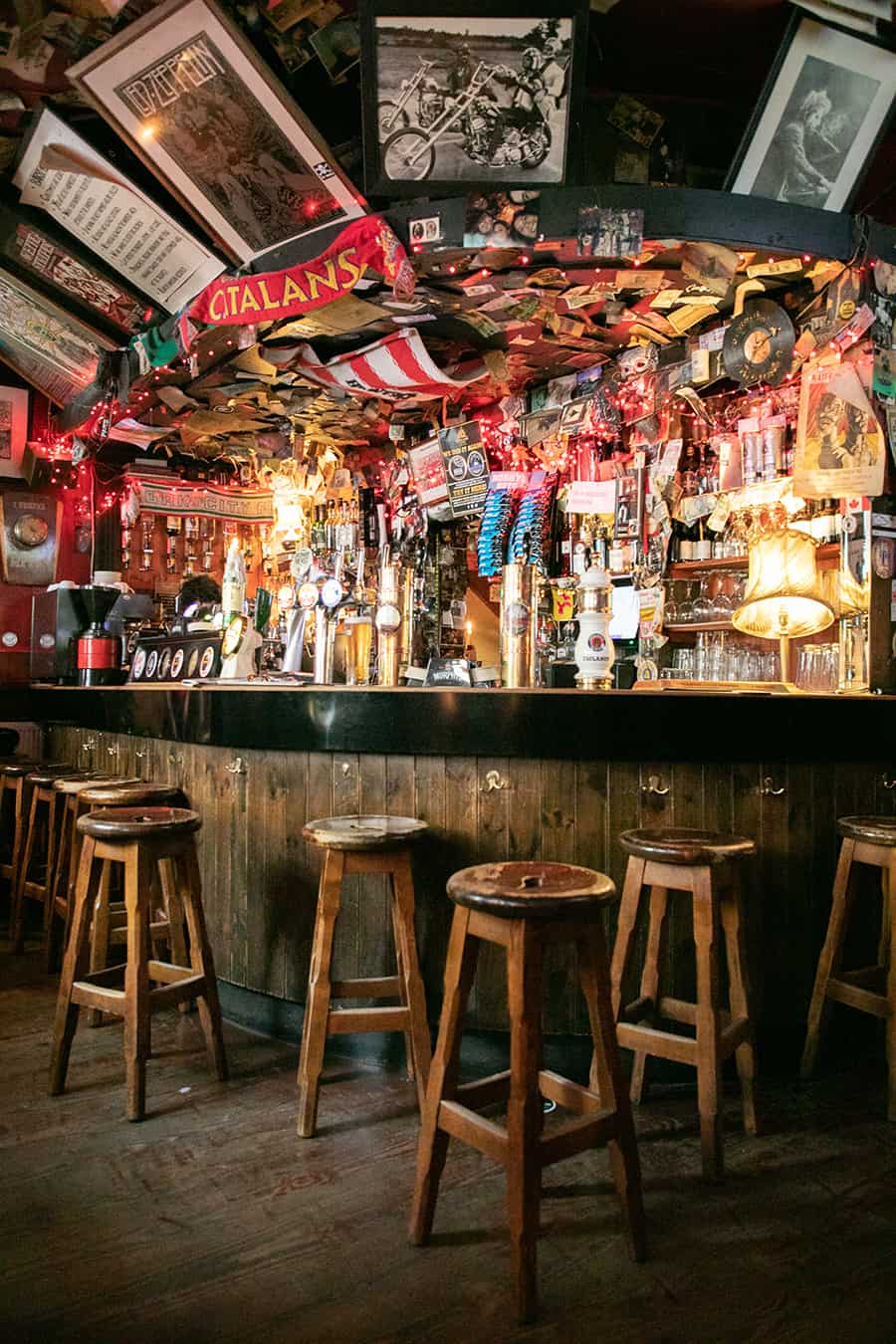 The friendly Irish bartender said in his Irish accent "We don't like to change things much around here, it's part of our charm since we opened in 1787." We were in heaven.
It was such a great memory being in such an old establishment. We loved this cozy experience of diving into the local market and culture, but a trip to the famed House of Waterford Crystal, which dates from 1783, isn't a bad choice either.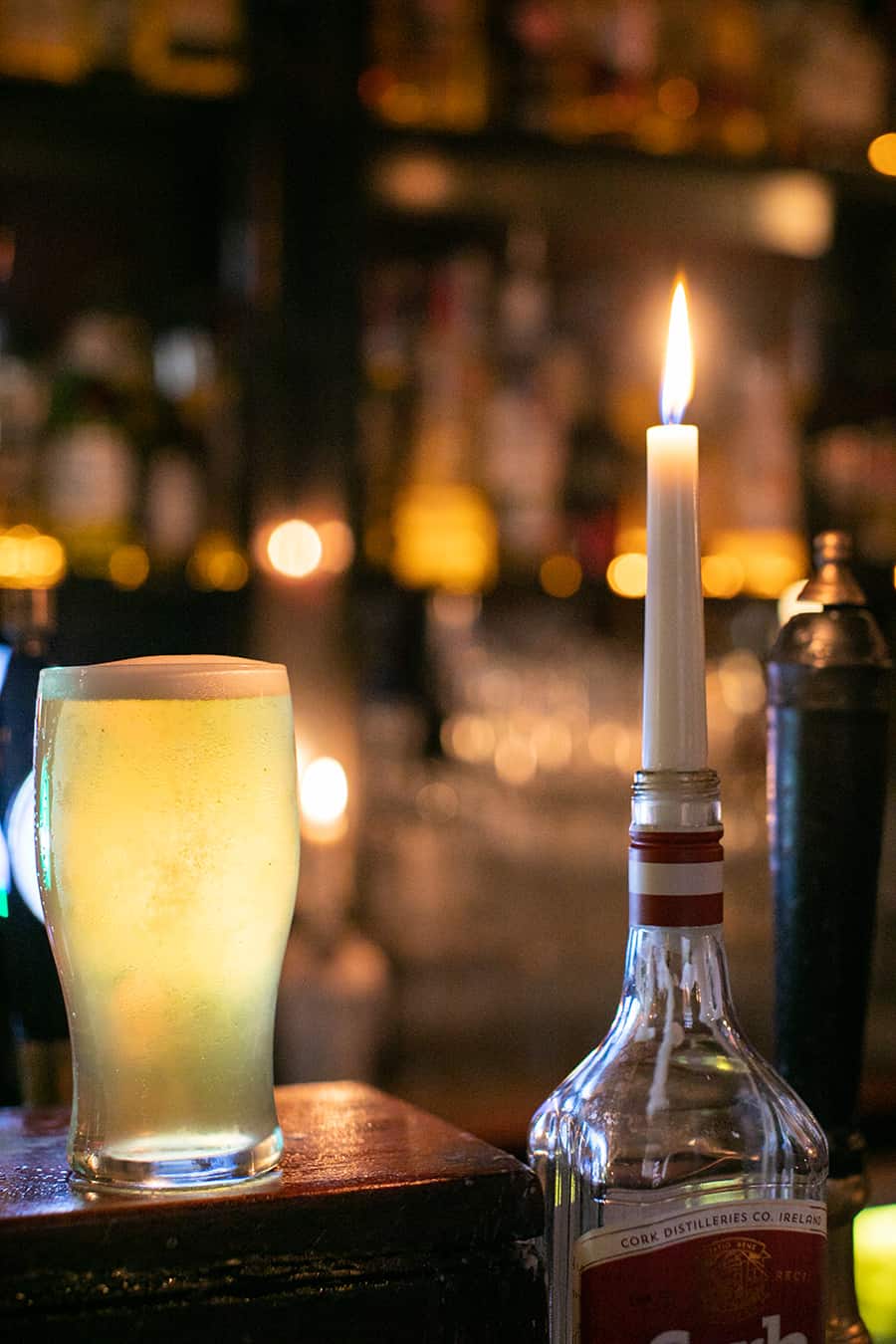 Dublin, Ireland
Dublin was the perfect British isle stop to bring some excitement and energy into the trip. That's what's nice about the British Isles, you have peaks and valleys on the fun chart and it's nice to experience both, but Dublin definitely has a nice energy to it. There are countless charming shops to peruse (hello, couldn't avoid shopping!!) and then excellent food as well. We had one of the best brunches ever at Bibis, and then took a stroll through some of the most beautiful graffiti throughout the city.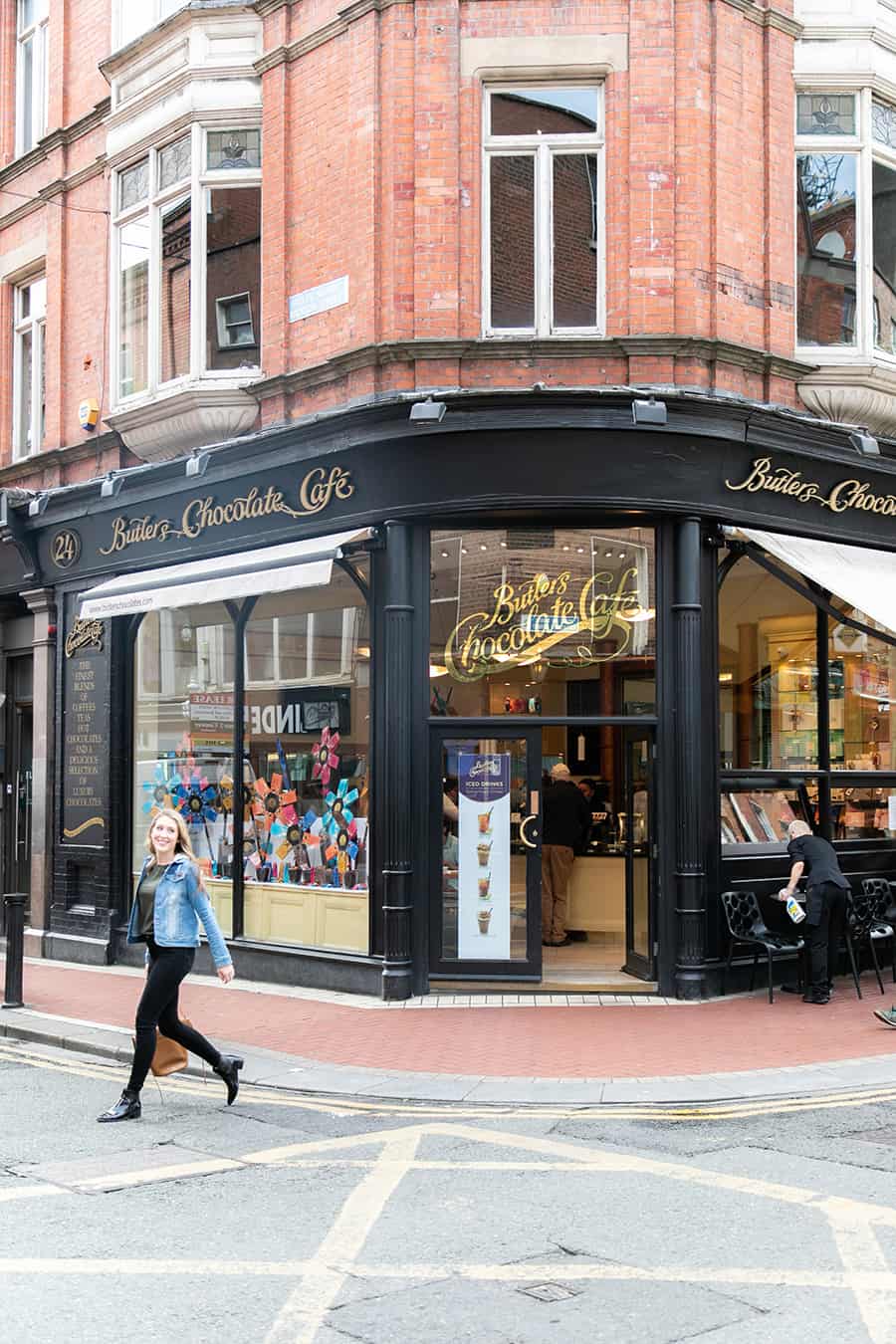 They have a few side streets and areas where they allow artists to adorn the walls with their art! We then grabbed amazing, uniquely-flavored ice cream (Sticky Toffee Pudding, Brown Bread and Irish Coffee to name a few!) at the must-have Murphy's Ice Cream.
We ended our adventure at the famous and iconic Saint Patrick's Cathedral, which is breath-taking of course. Dublin was definitely a highlight of the cruise!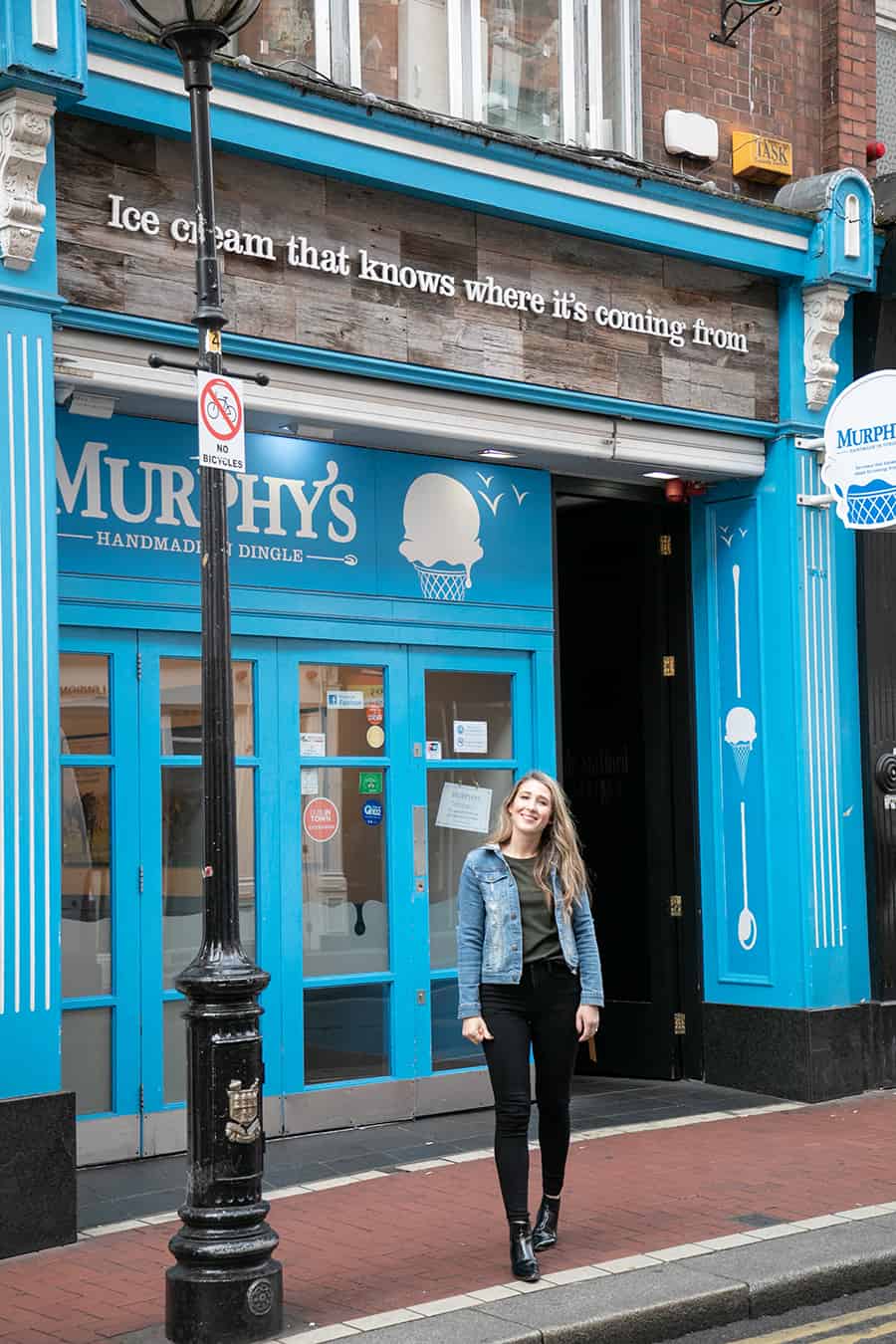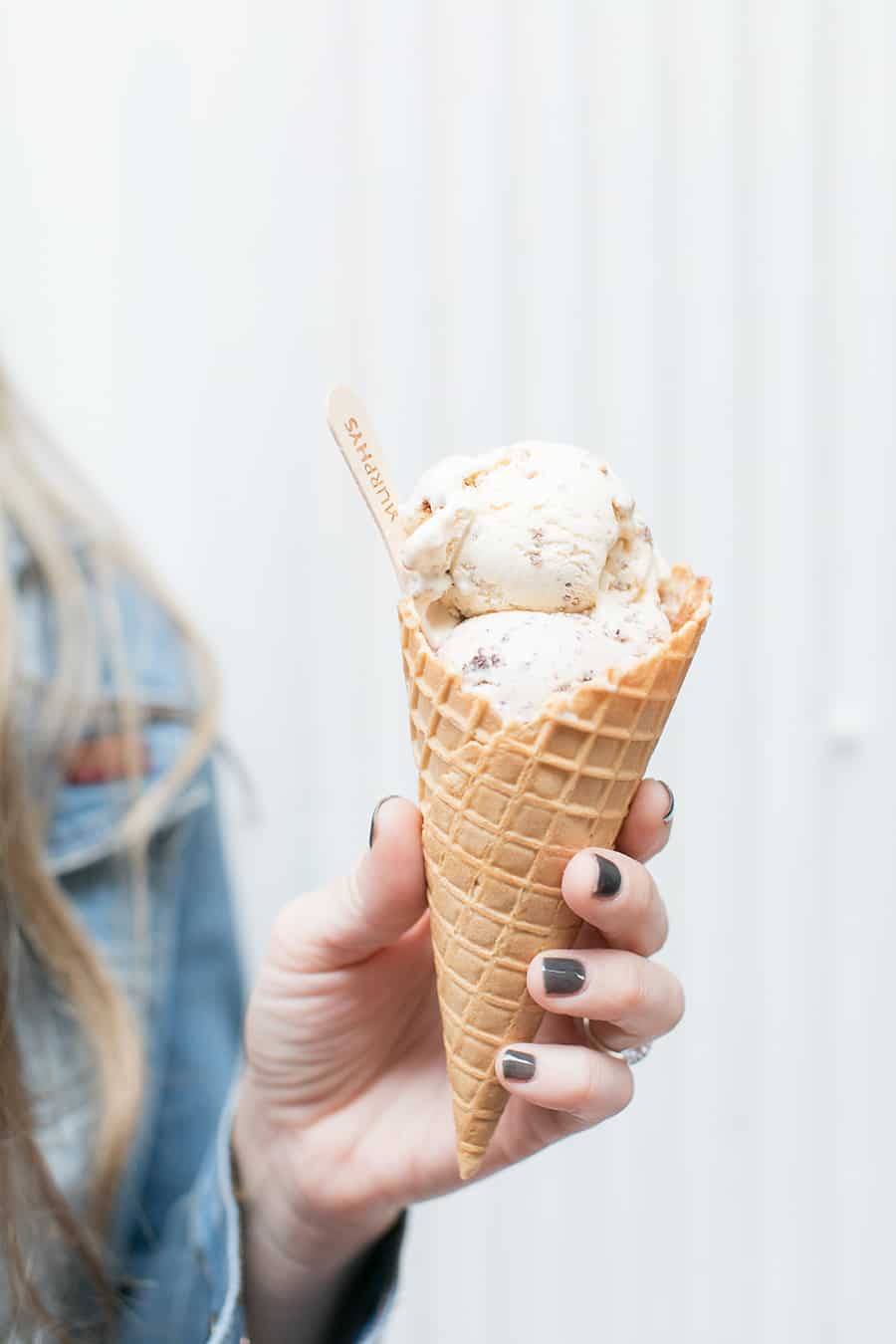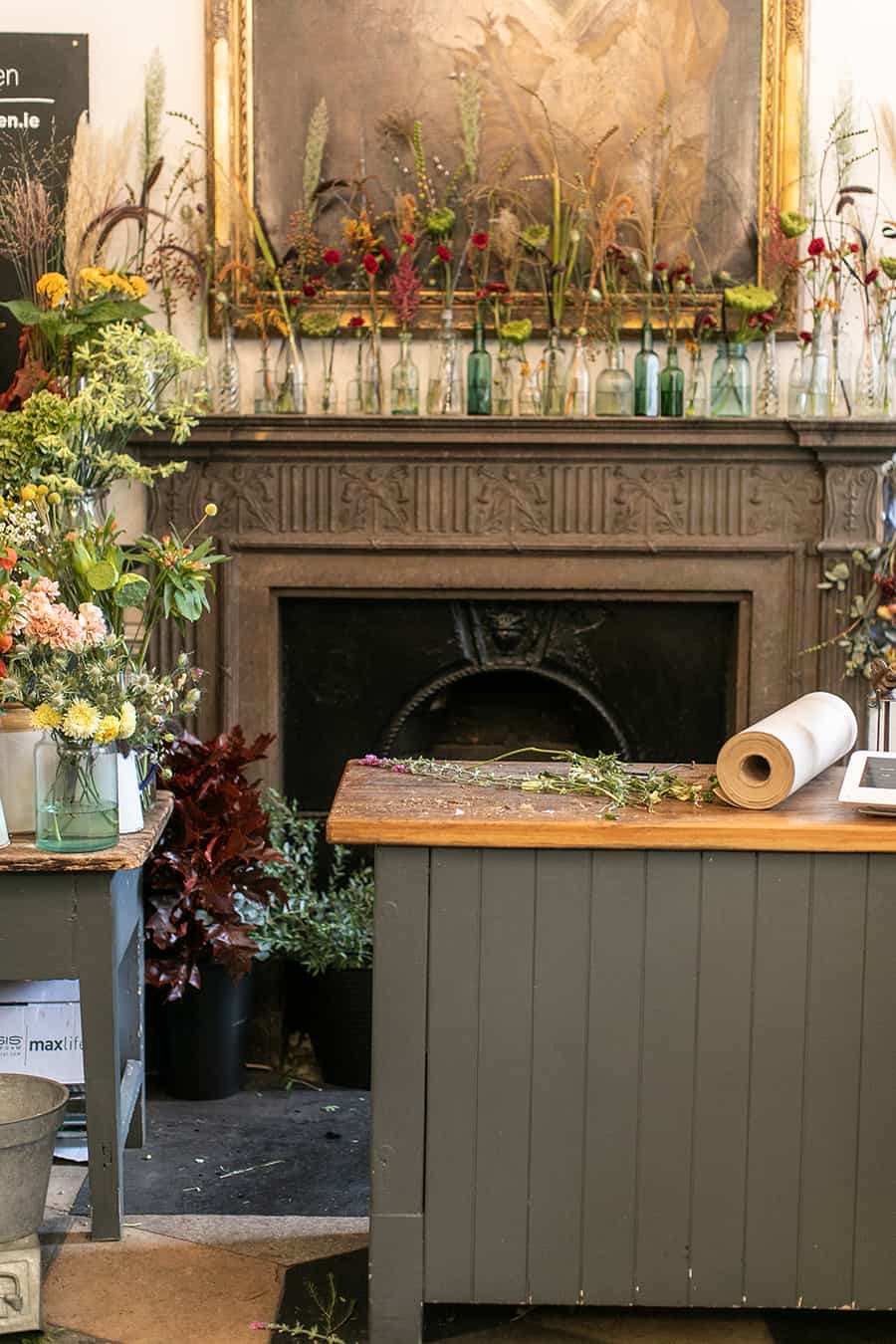 Belfast, Ireland
While Belfast is largely known for its storied history involving the religious and territorial separation of Catholics and Protestants, aptly called the "Troubles," it's had a nice renaissance in the past several years and we got to see some of that while driving to our tour.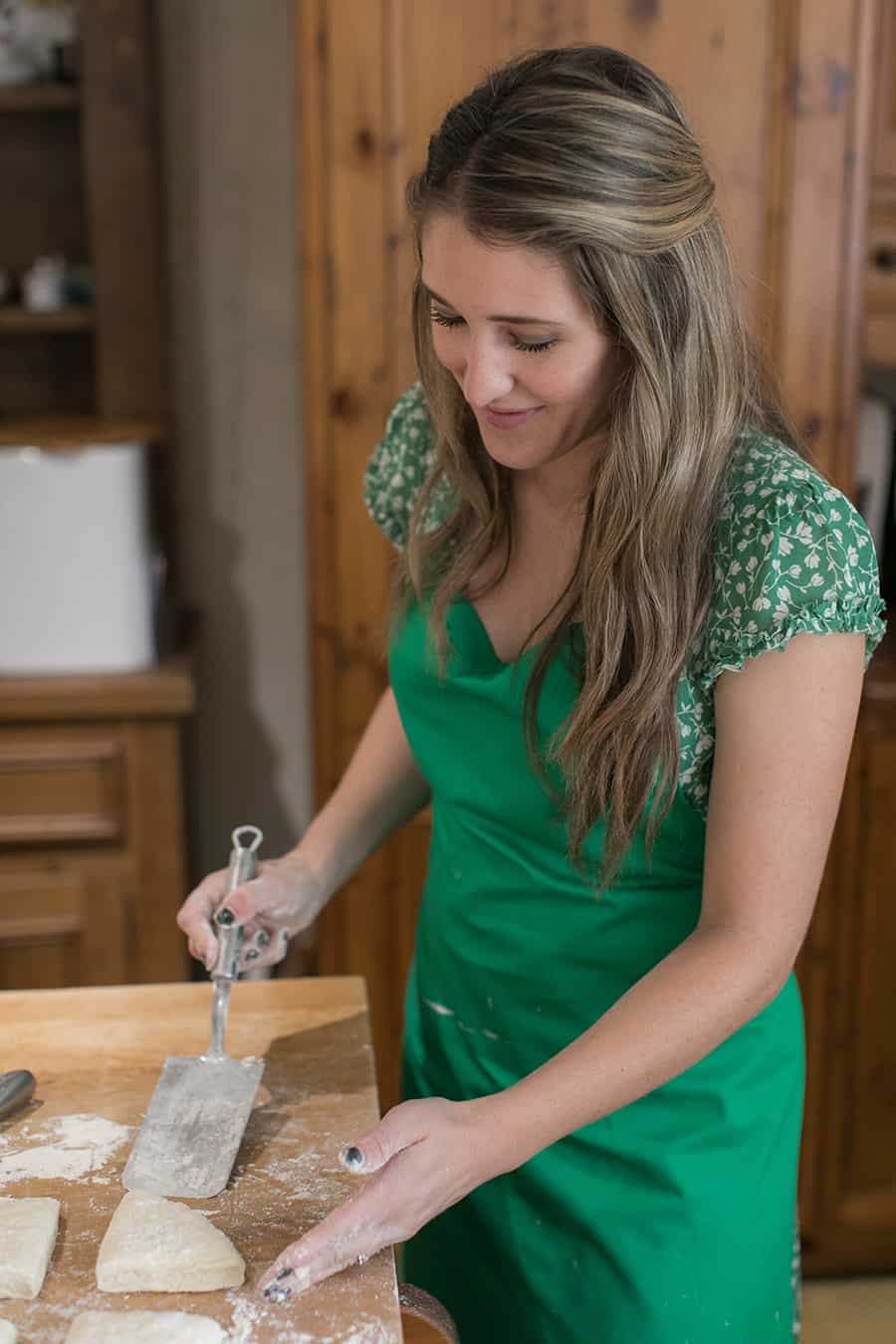 We immersed ourselves into the local culture and learned how to make Irish bread at a bread making class taught by the wonderful Tracey at her own home nestled in the lush green Belfast hills! It was the most quaint experience and I wrote about it here. I can't recommend this excursion enough!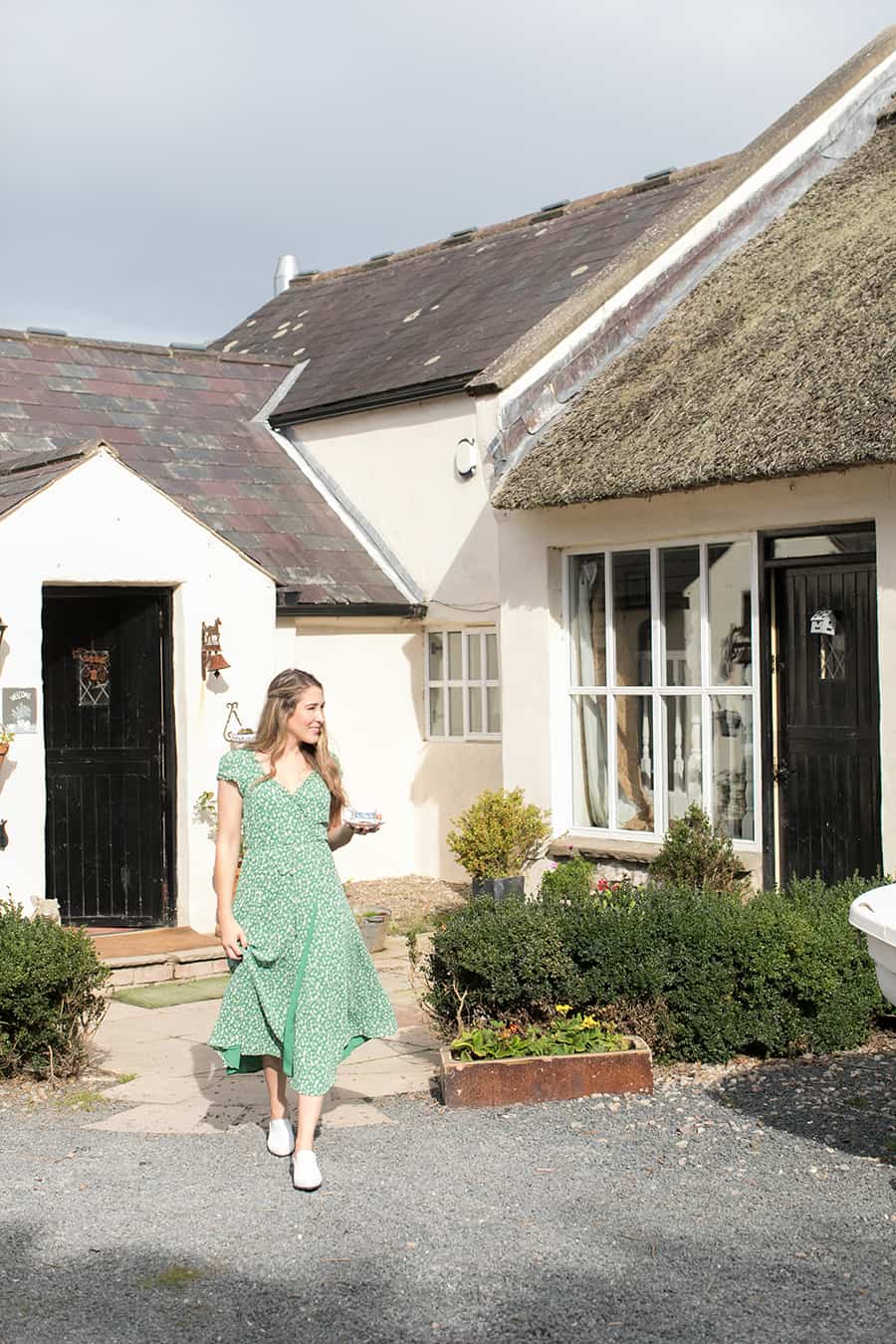 Glasgow, Scotland
Featuring some of the most beautiful Victorian architecture in the UK, Glasgow feels like you stepped into a Harry Potter movie. Although the Edinburgh stop is the place for all things Harry Potter! Our niece goes to University in Glasgow, so we got a local's point of view of the city. Of course we couldn't resist shopping in the charming Princes Square and grabbing a cocktail at the local and colorfully retro bar, the Hillhead Bookclub or for a more high end vibe, head to the 158 Club Lounge and grab food at the divinely delicious and charming Ubiquitous Chip!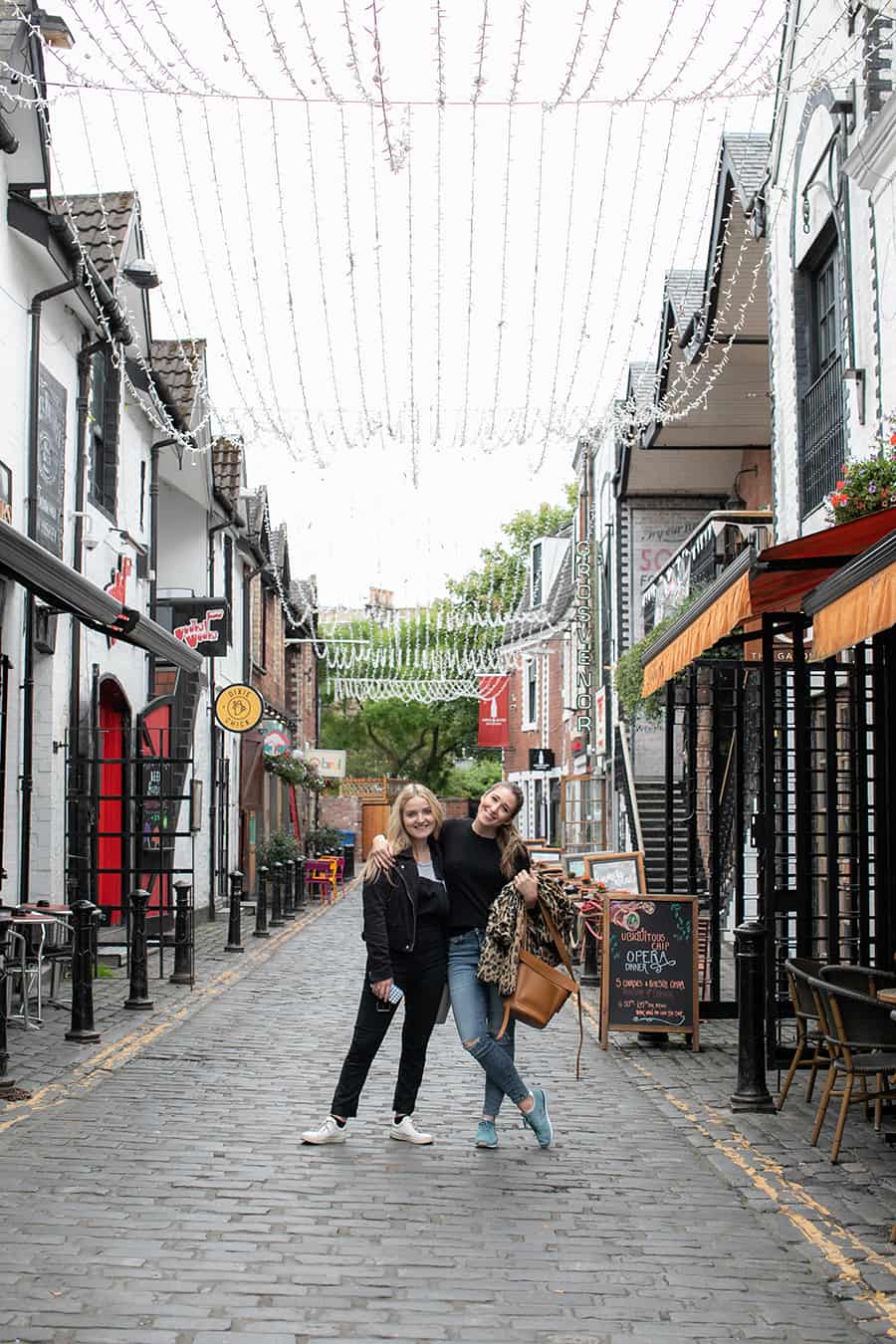 Orkney Islands (Kirkwall), Scotland
Kirkwall boasts another nice sampling of Castles (Balfour Castle) and Cathedral (the St. Magnus), but we opted for a stroll through the quaint town and up the hill to the Highland Park distillery, which has been producing one of the most respected single malt Scotches in the world since 1798!! What better place to get a "wee dram" of Scotch other than an 18th-century Scottish distillery?! And yes, "wee dram" means a shot or a small amount of the delicious malt-whiskey.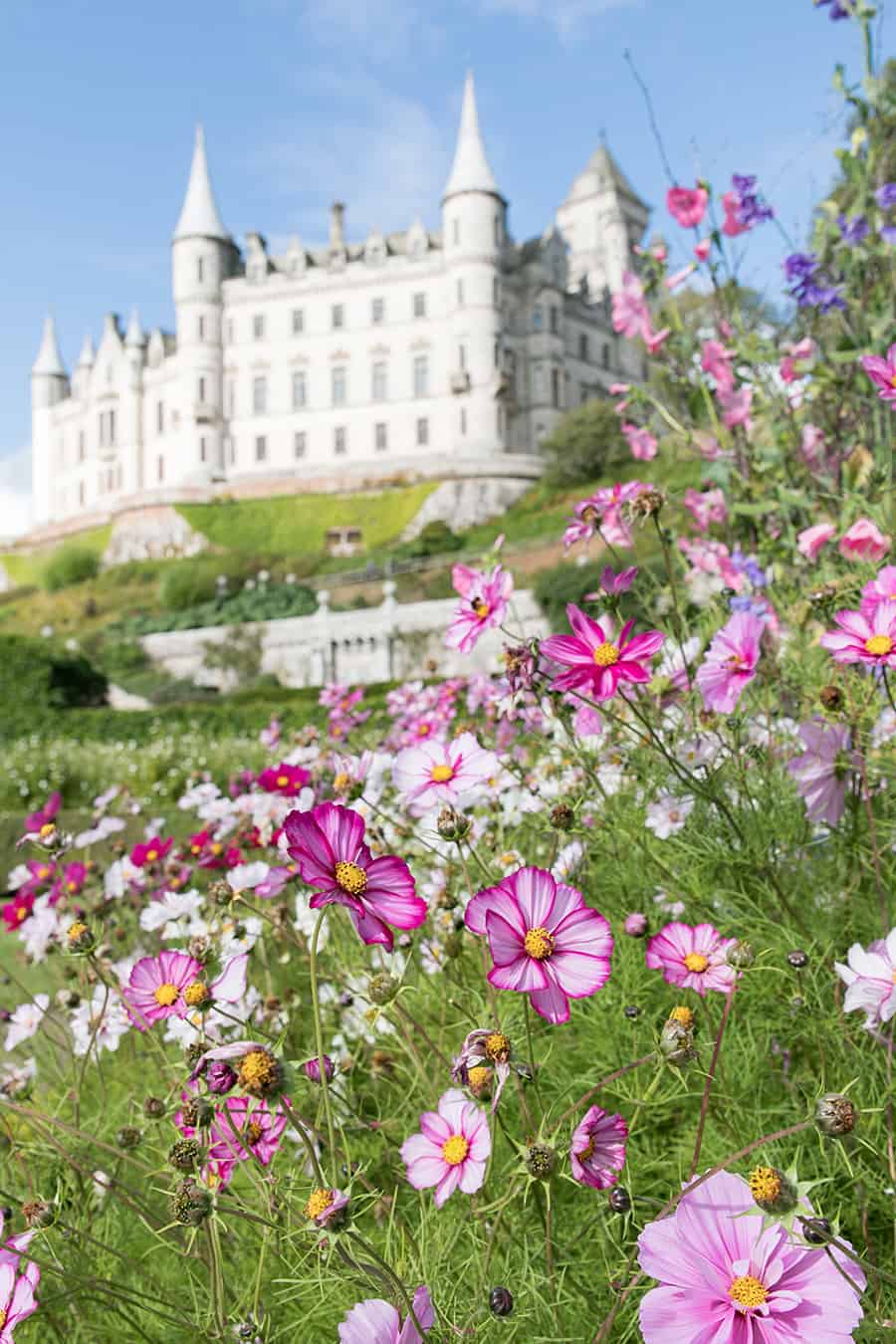 Invergordon, Scotland
In Invergordon, we took a scenic shuttle ride to the majestically beautiful Dunrobin Castle and couldn't be happier about our choice. Aside from the intriguing history behind the castle, which was home to the Earls and Dukes of Sutherland since the 13th century (yes, the family lived there until the 1960's!), the gardens and grounds are simply stunning!!
The food they sell out of the original kitchen was impressive too!! Zan had a salmon with lemon mayo sandwich there he still raves about! We're not big castle excursion people, but the trip to Dunrobin changed our hearts!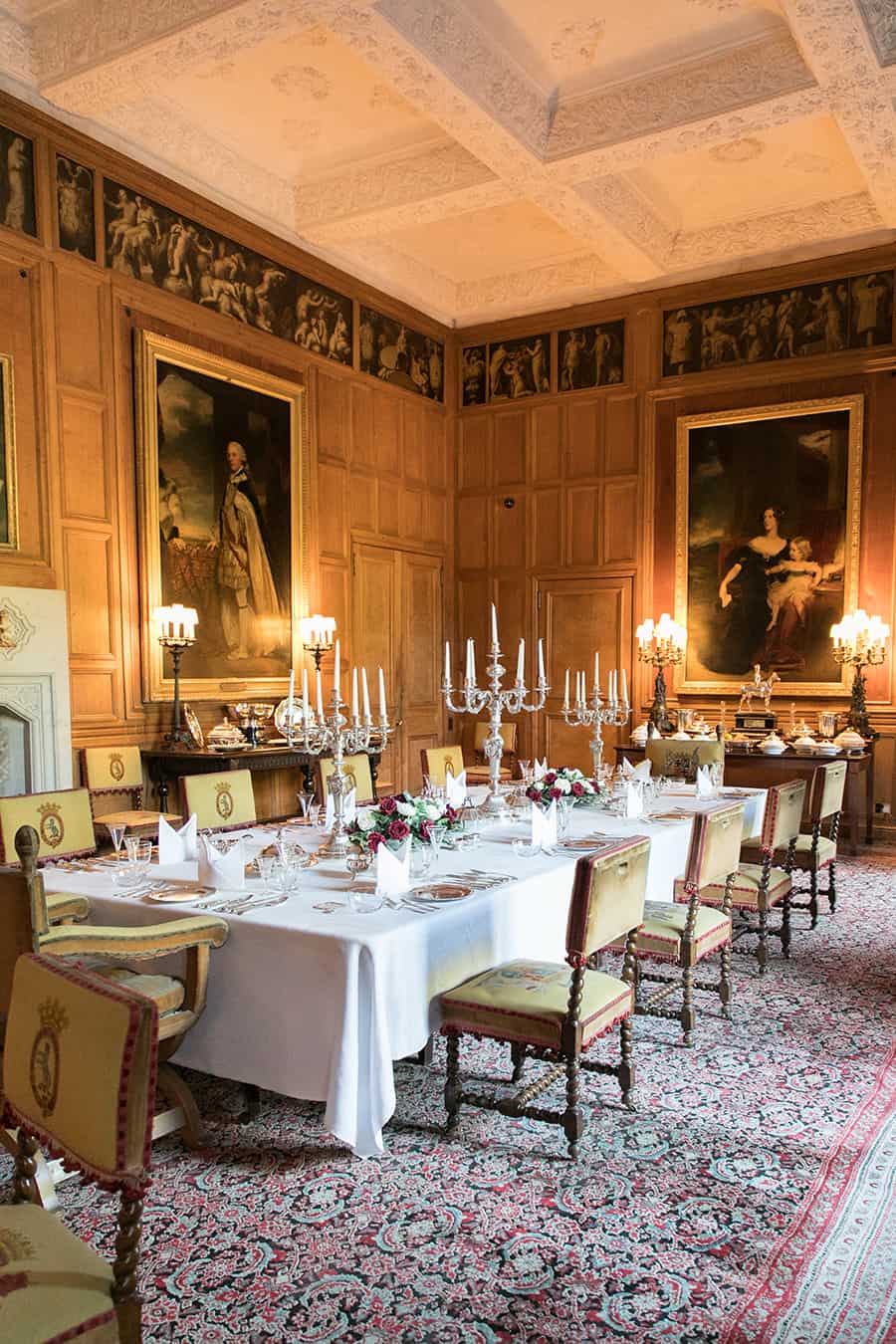 Edinburgh, Scotland
We pretty much fell deeply in love with Edinburgh!! There are endless things to do in Edinburgh!! It was, by far, our favorite stop on the British Isles cruise and left the most lasting impression. From the charming shops and energetic atmosphere around Princes Street, to the colorful storefronts in the famous Royal Mile, Edinburgh sweeps you off your feet into a magical city full of life!! There are countless Harry Potter shops and sites too, since J.K. Rowlings spent time there while writing her legendary books…a few of the most famous spots being the Elephant House and the gorgeous Balmoral Hotel! For us, having afternoon tea at the Signet Library was an unforgettable memory. You can see more of our tea experience here! Also, having a tasting of the amazing selection of Scotches at The Scotch Malt Whisky Society was fun too! And of course they have beautiful castles throughout the city if you don't get your fill on the earlier stops! Edinburgh is truly stunning and if you're brave enough and really want to immerse yourself, then don't forget to try that famous Scottish dish, haggis! I couldn't bring myself to do it!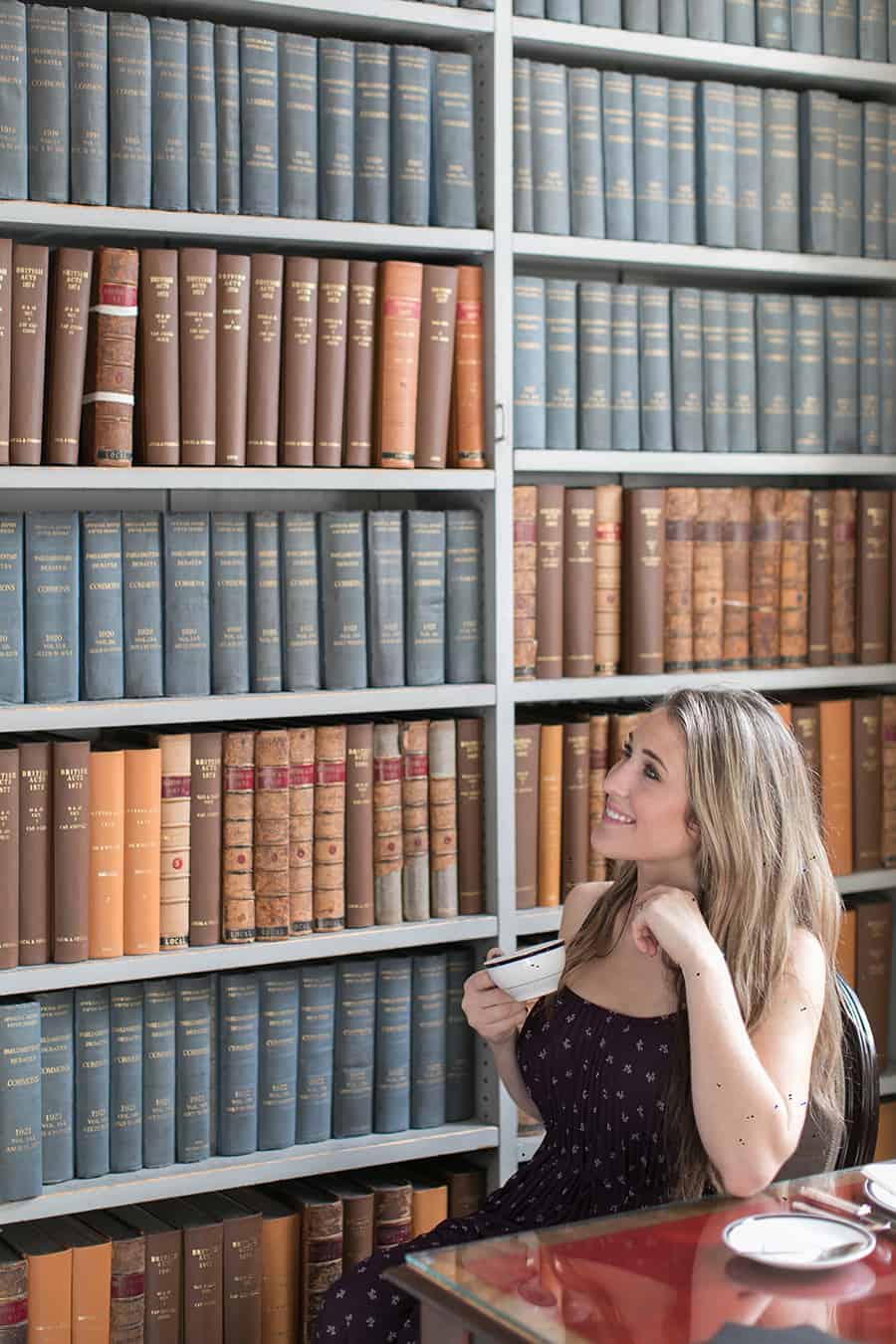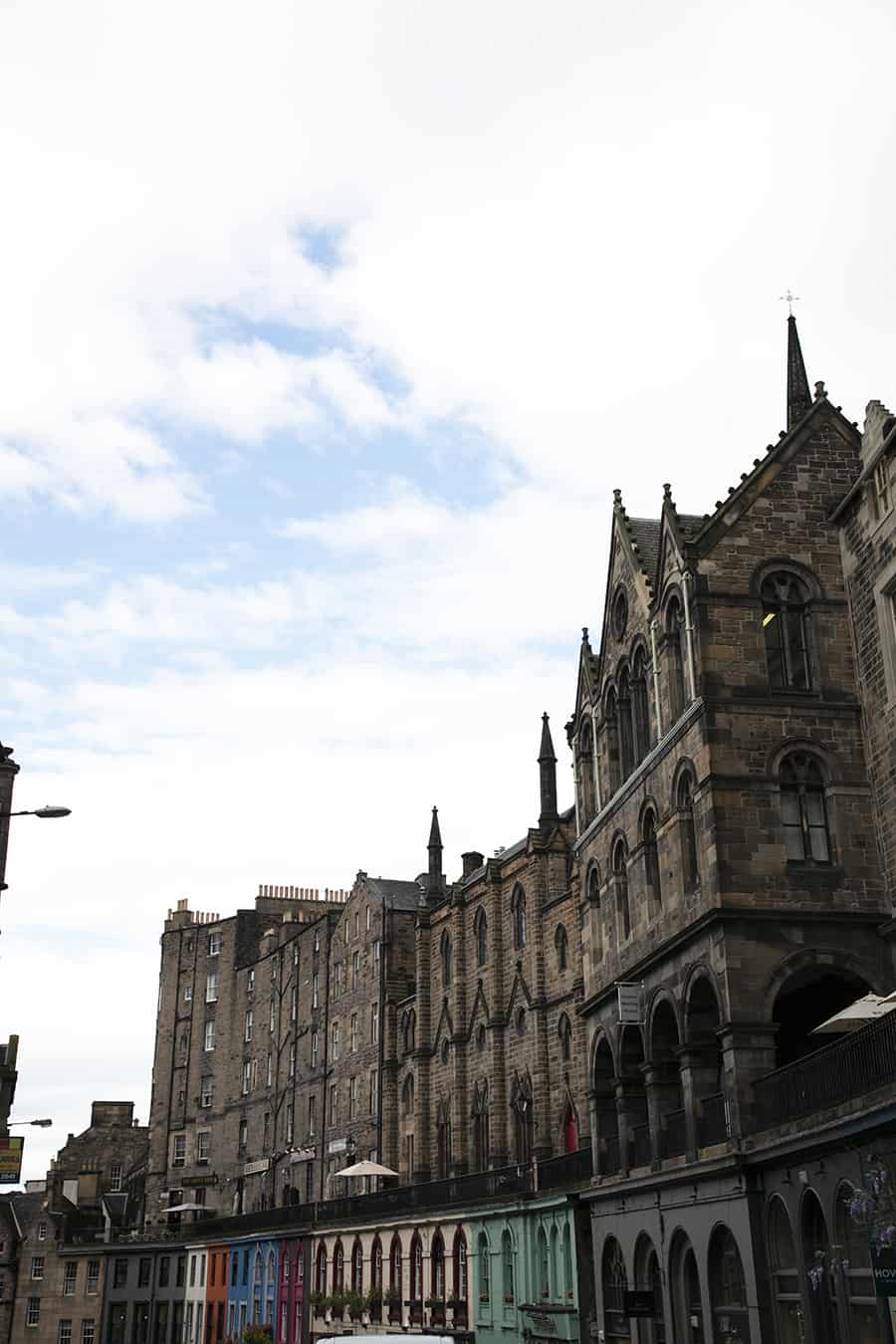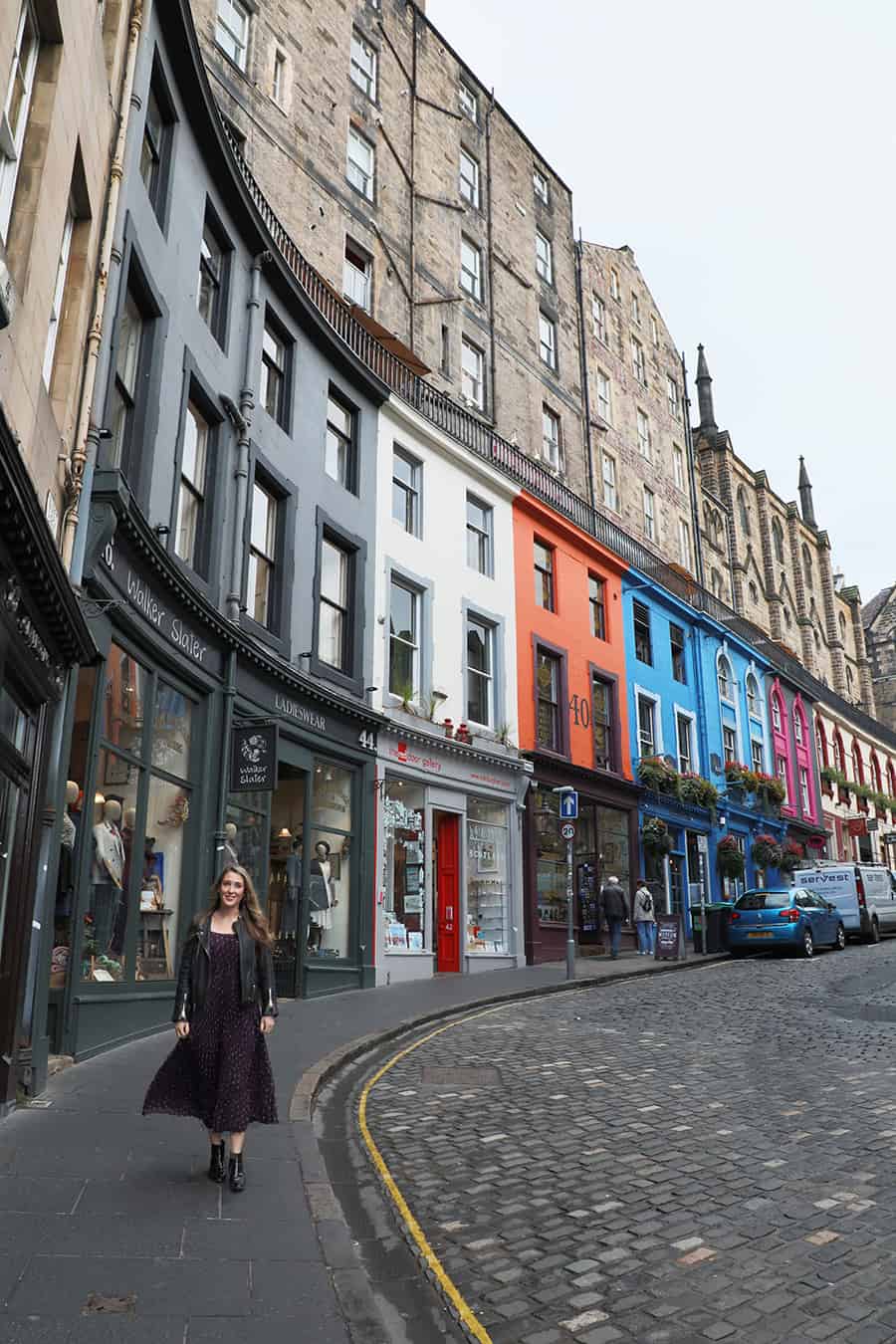 Normandy, France
We didn't feel like we would have enough time to enough Paris for only a few hours at that stop, so we opted for a delicious French lunch at the harbor in the quaint and adorable Honfleur and then a Benedictine cocktail making class in Fécamp, Normandy, France!
There was a modern art display going on at the bottom floor of the gorgeous Benedictine Palace that would've made any of the monks that lived there blush, but we all had a good laugh exploring the palace and then playing mixologist with an amazingly joyful and talented French bartender named Djo (pronounced "Joe").
Benedictine is a sweet, herbal liquor made with 27 herbs and spices to create a uniquely delicious liquor used in drinks since 1863 when it was developed by Alexandre Le Grand. The first recipe for the secretive liquor was purportedly created by monks in 1510. We had a blast making, laughing (Djo was a big reason for the fun and laughter) and drinking the cocktails we made, which you can see here!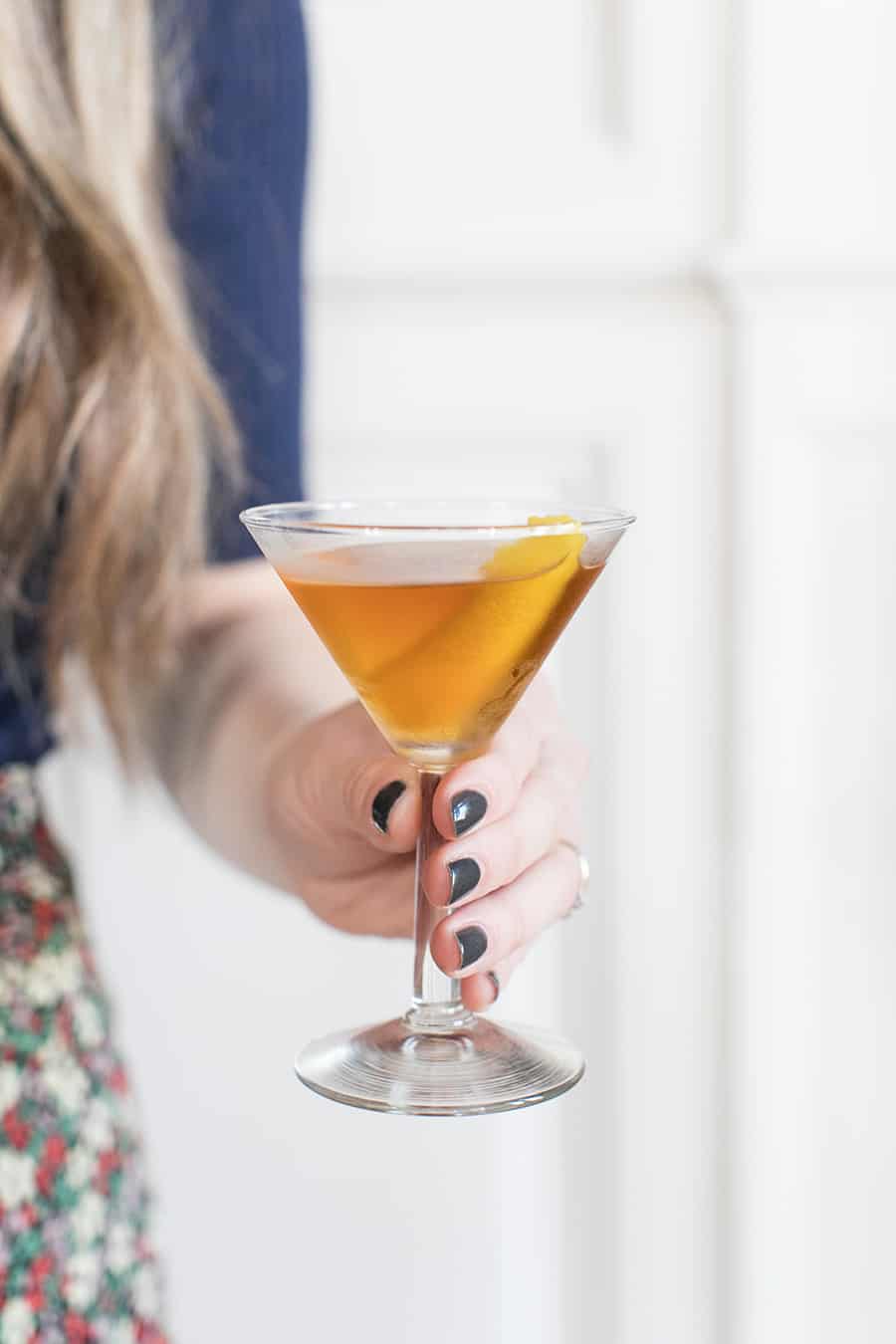 Hope you have enjoyed a little insight to cruise life and the beautiful countries all over the world you get to see! Please let us know if you're thinking about taking this cruise or if you have any questions!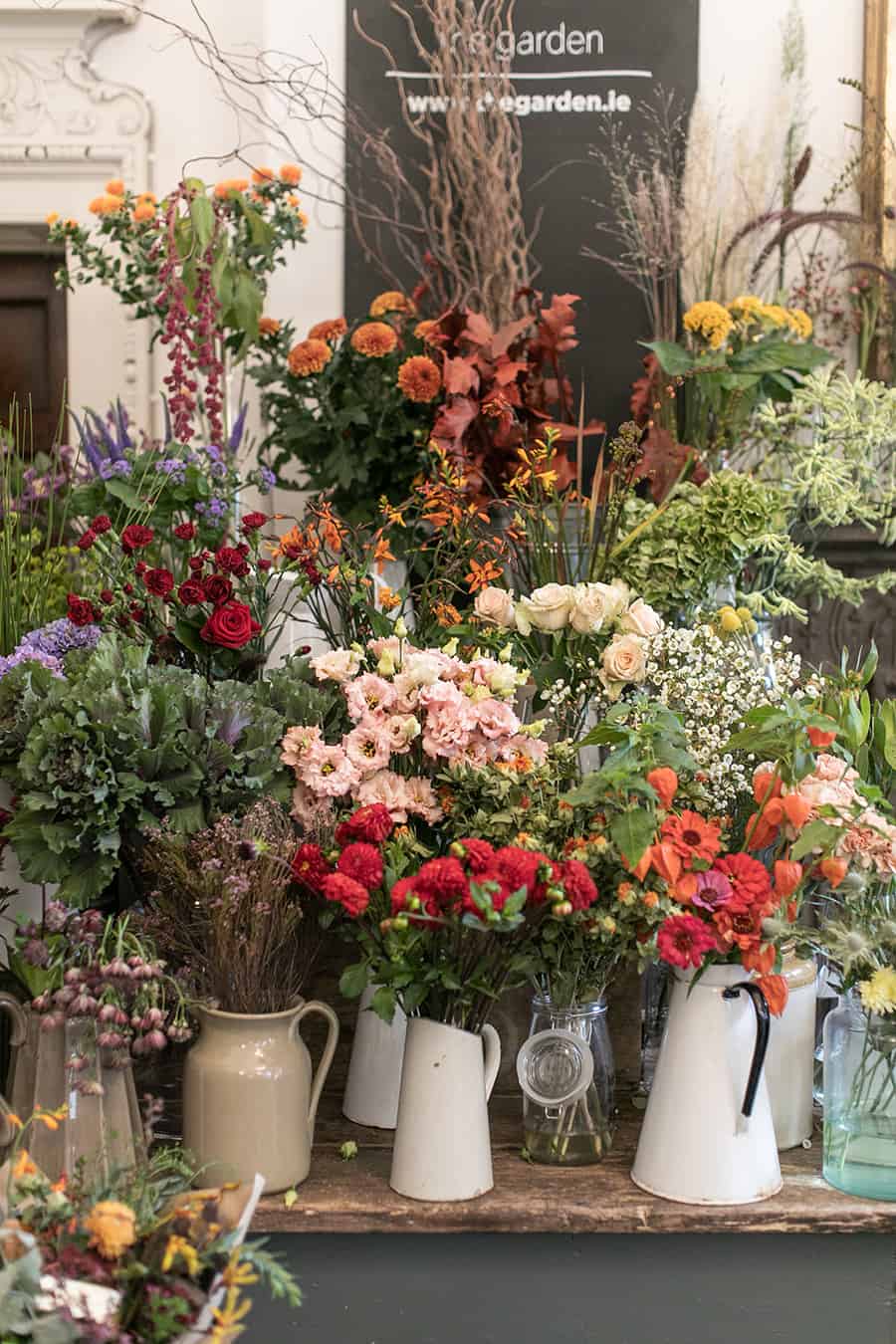 This post is sponsored by Princess Cruises