I learned how to make traditional Irish Soda Bread in a charming, thatched roof cottage in Northern Ireland. It's a classic, 4 ingredient way of making soda bread and it's delicious!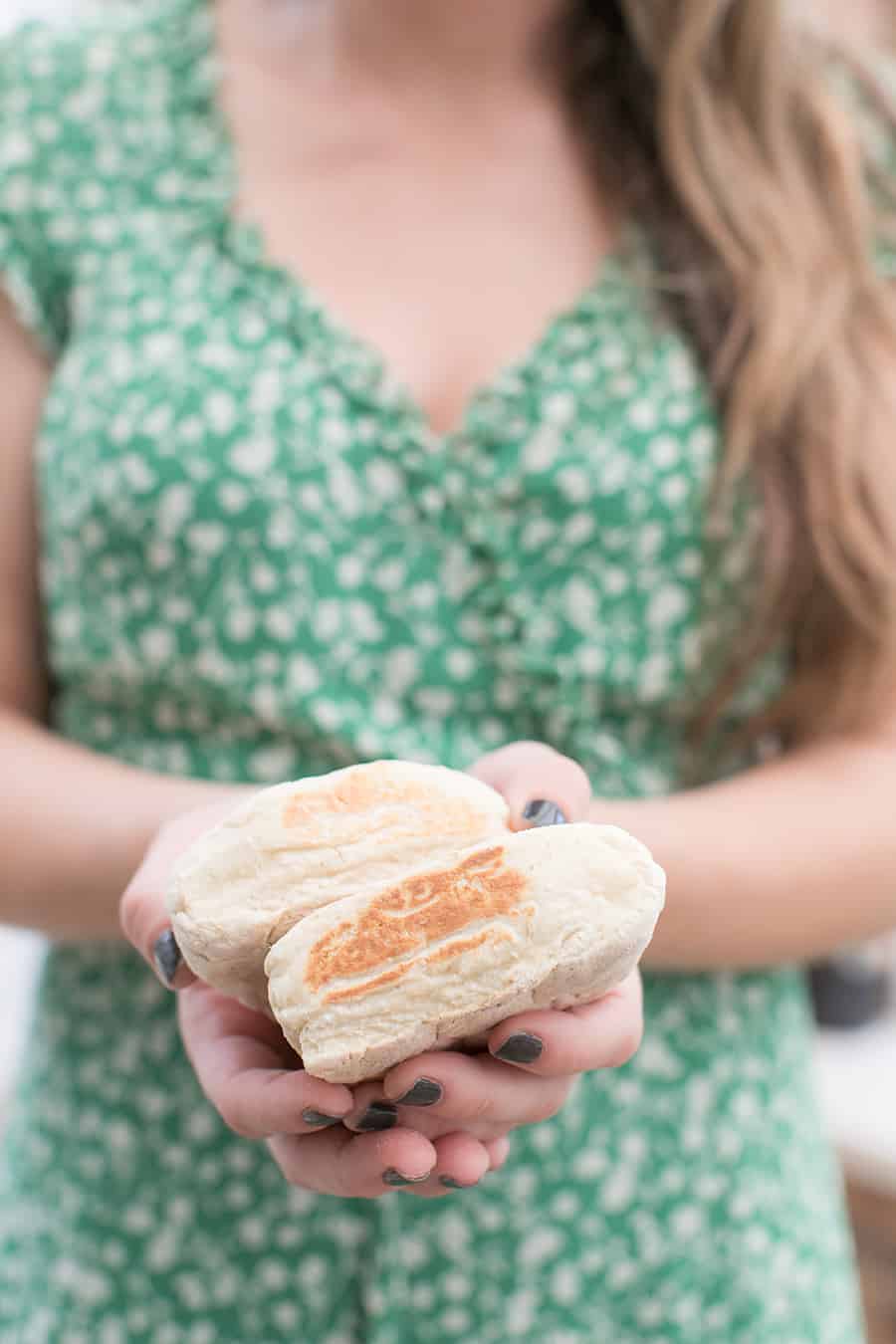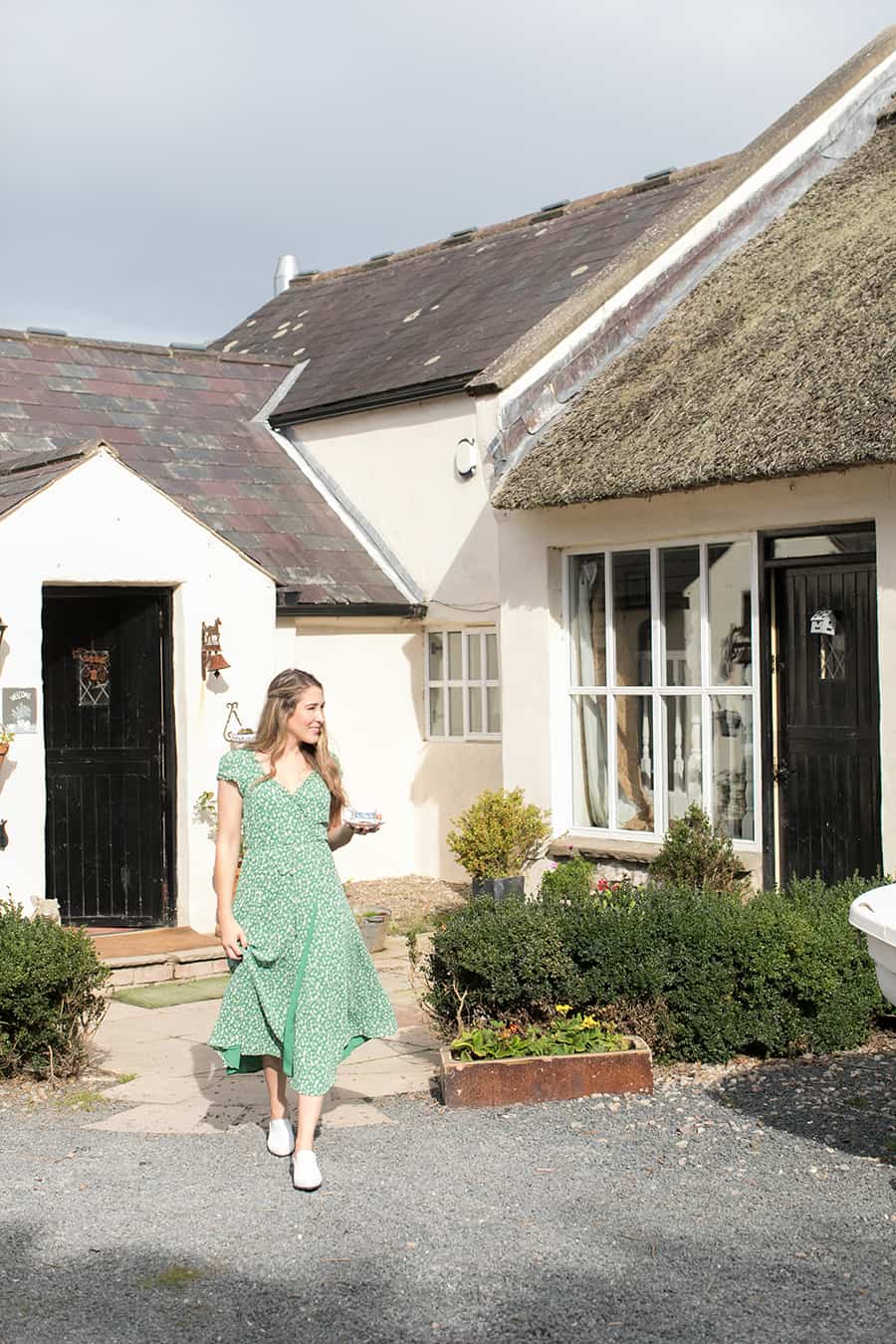 Visiting an adorable cottage in Northern Ireland and making Irish Soda bread in Ireland was a highlight of our British Isles Cruise with Princess. Our hostess, Tracey, opened her home to us, where she lives with her husband and 2 boys. The setting is exactly as you would picture it with rolling green hills and farmland as a backdrop, situated near the Irish coast. We learned a simple way of making Irish soda bread. It's a staple in their home and the serve it during the main meal or in the morning with homemade jam, butter or even with an egg on top.
Traditional Irish Soda Bread
Traditional Irish Soda Bread is incredibly easy to make and uses only 4 ingredients. It's made with flour, baking soda, salt and buttermilk. The history of Irish Soda Bread is plain and simple… it uses basic, affordable ingredients and has been made for thousands of years. It doesn't cost a lot of money to make, so families would bake the bread daily to fill their bellies. Often, families lived in rural, secluded farm areas without ovens, so the bread was baked on a griddle over a hot fire. Still to this day, the north and the south bake their Irish bread differently. The south does one round large loaf and in Northern Ireland, where we learned, they make more of a flat round disc and cut it into four pieces.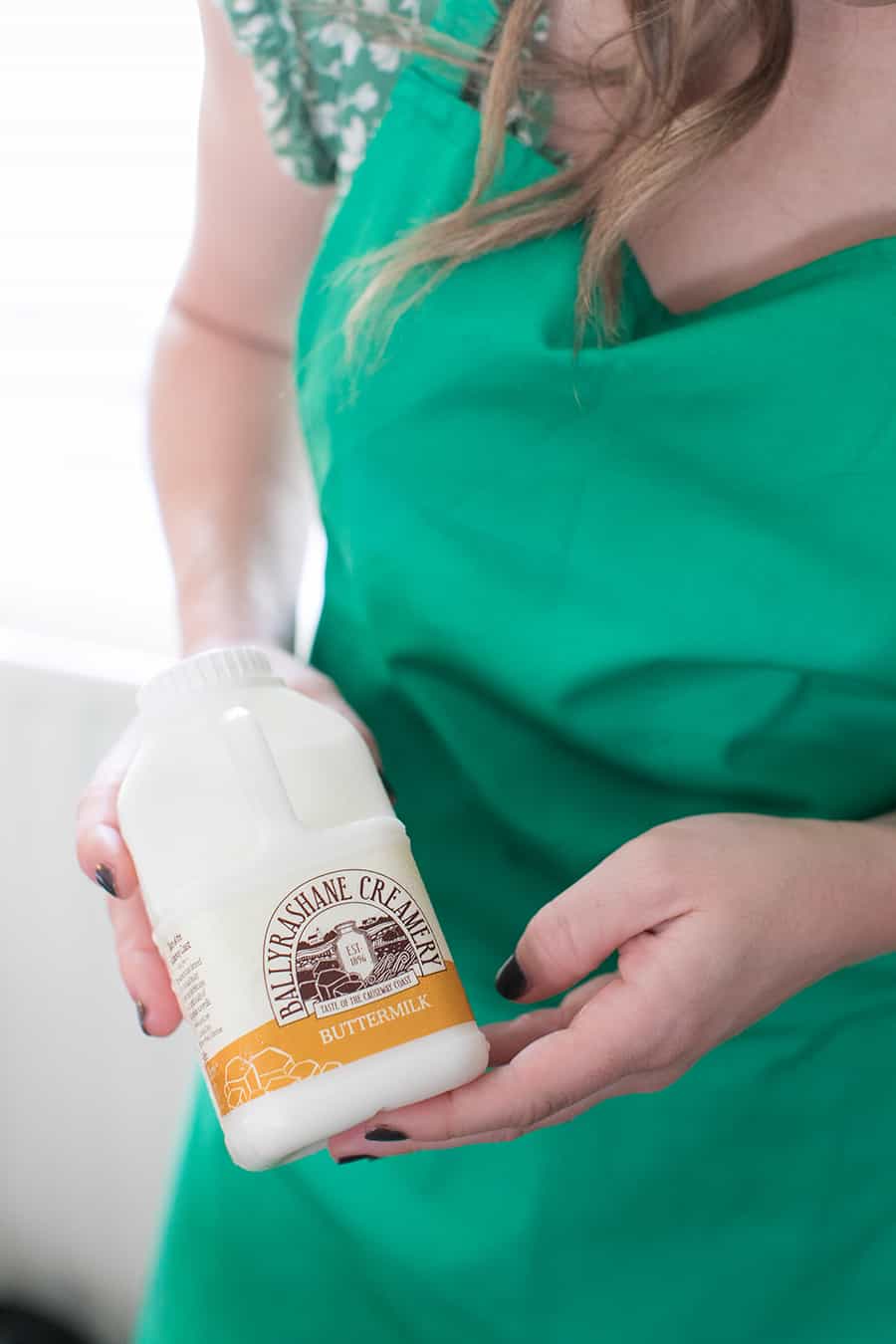 How to Make Irish Soda Bread
We learned that there is no written recipe for creating Irish Soda Bread. It's based on four ingredients and texture. It's all about having the right balance of each ingredient until it feels right in your hands. You get the hang of it after a few attempts. So how do make Irish Soda Bread?
Start with about 2 cups of flour and add in 2 teaspoons baking soda. It's about 1 teaspoon baking soda per 150 grams of all-purpose flour.
Toss in a little salt, about 1/2 a teaspoon and then give it a stir.
Make a hole in the center of the flour and fill it with good quality buttermilk.
Then, using a wooden spoon, mix until it's a thicker consistency, but not too sticky. You want a light, airy dough ball. Add more flour or buttermilk until you get the right texture.
Place the dough on a flat surface with flour, so it doesn't stick, and knead it lightly. Pretty much just toss it around until it's not sticky and roll it into a ball!
Flatten the ball and roll it out a little until it's about a 2″ thick round disc.
Cut the disc in 4 and place on a hot griddle. Tracey uses a griddle similar to this for making the bread. It worked really well and would be great for Irish potato bread too!
Leave it on the griddle until the bread rises. Then seal it by turning on each side to brown. Enjoy while it's warm! It's so good.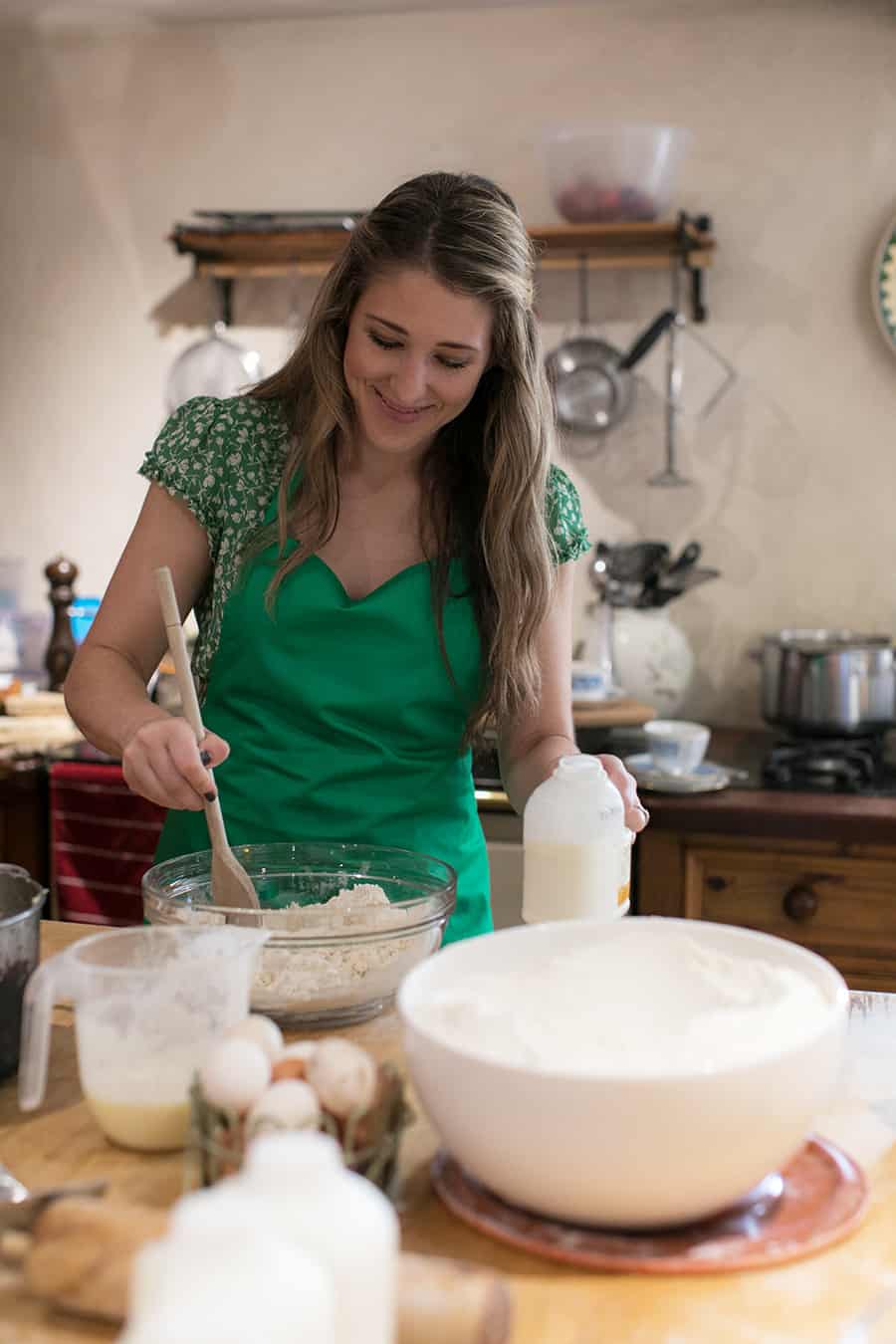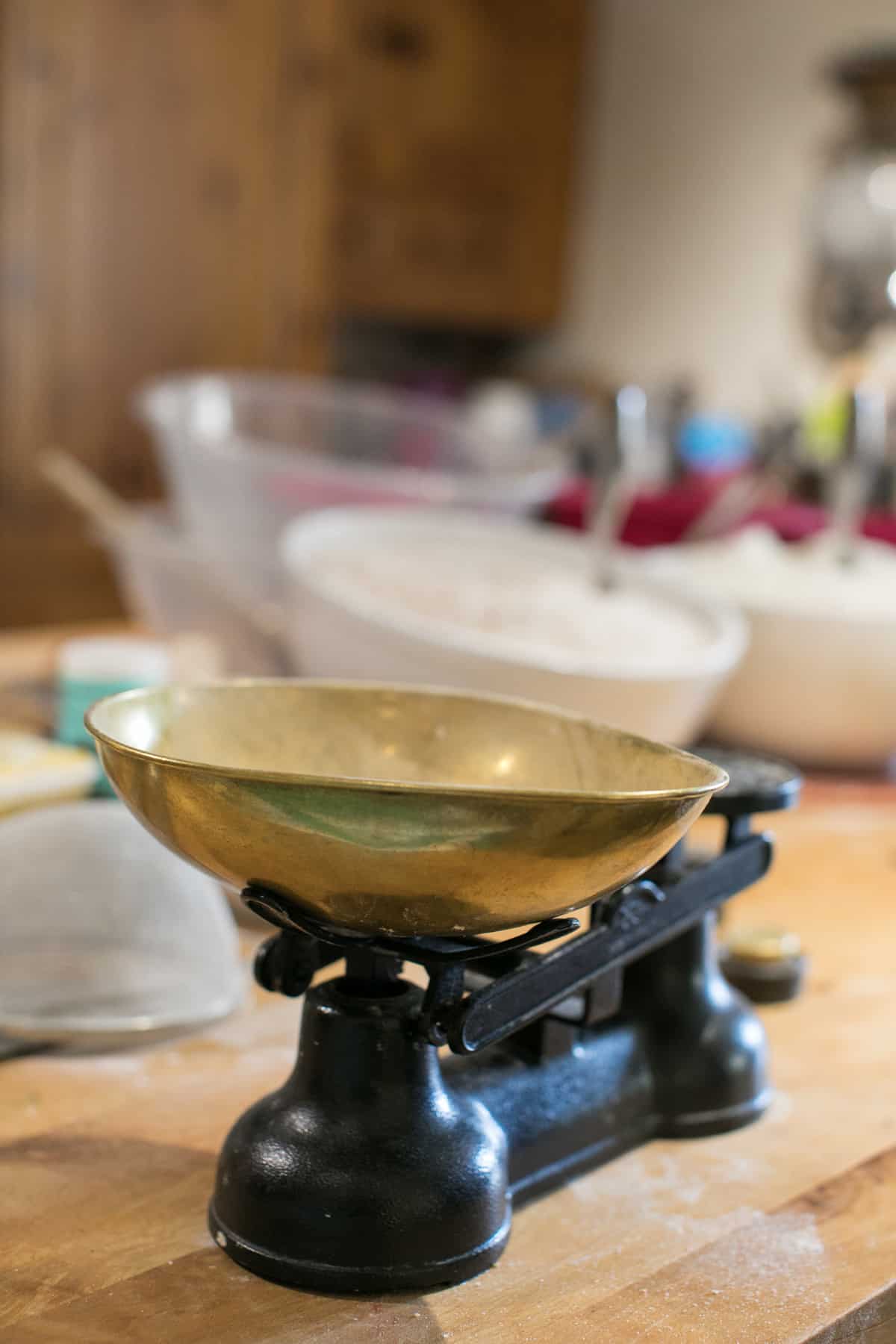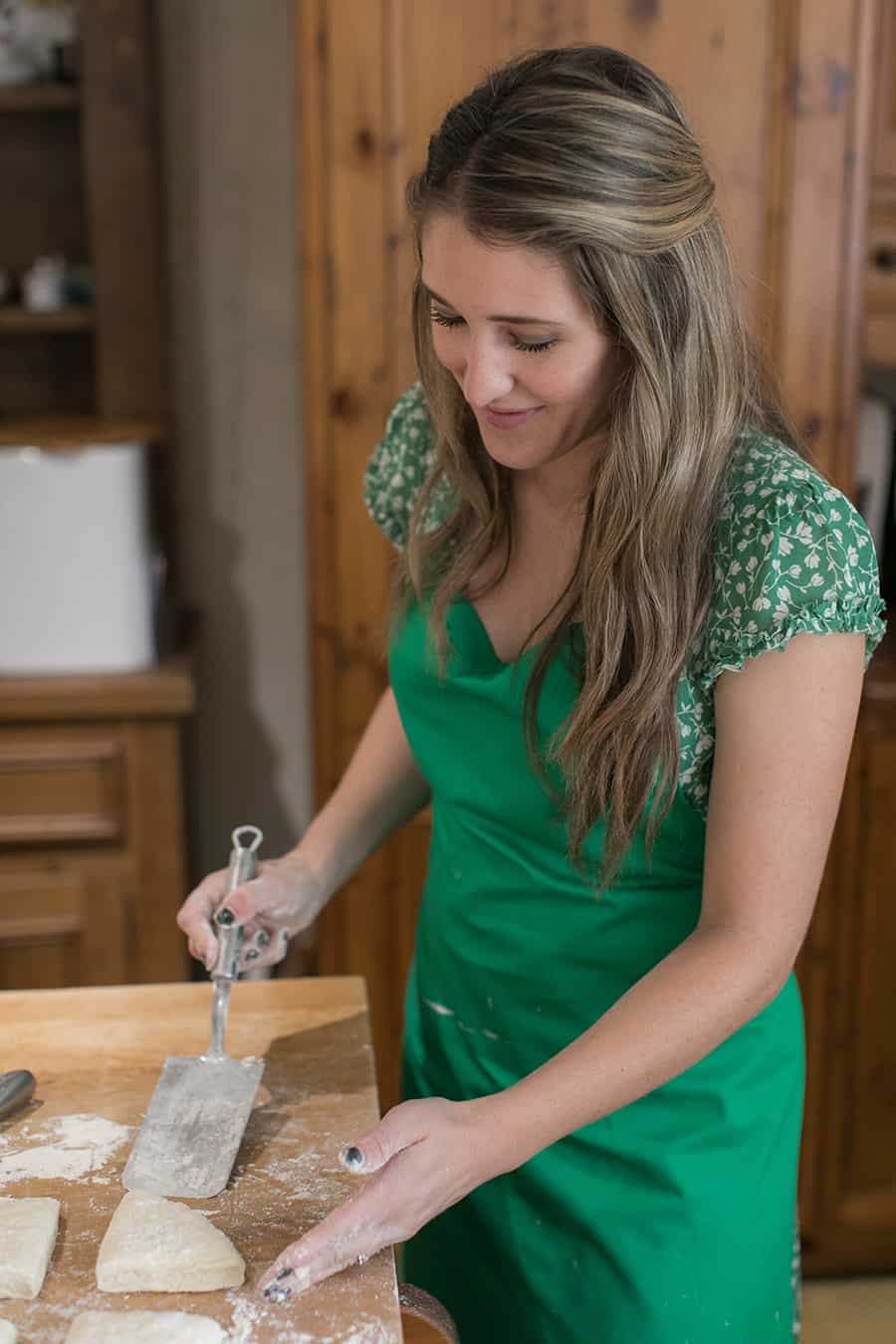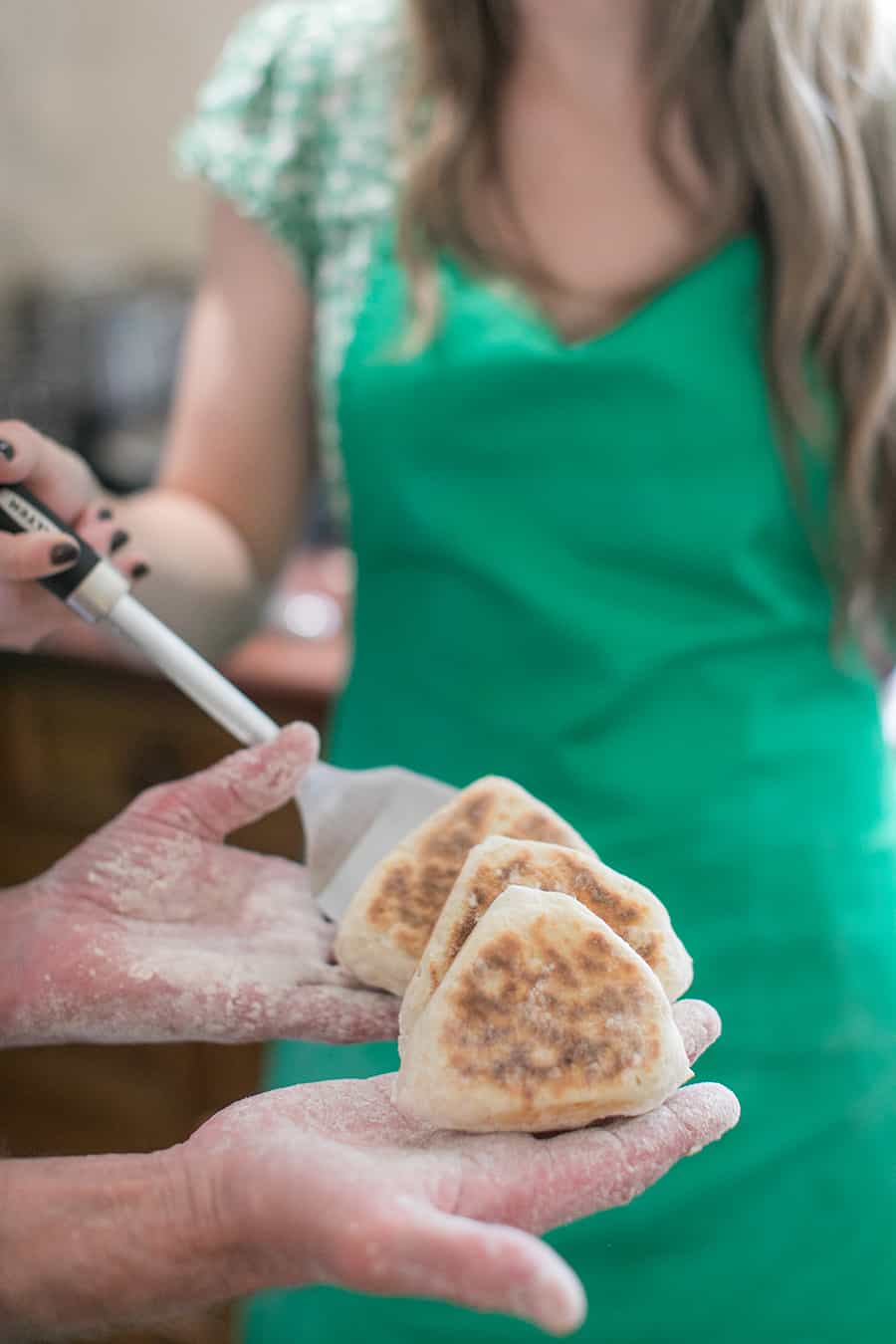 You can freeze Irish soda bread too if you wrap it tightly in plastic wrap.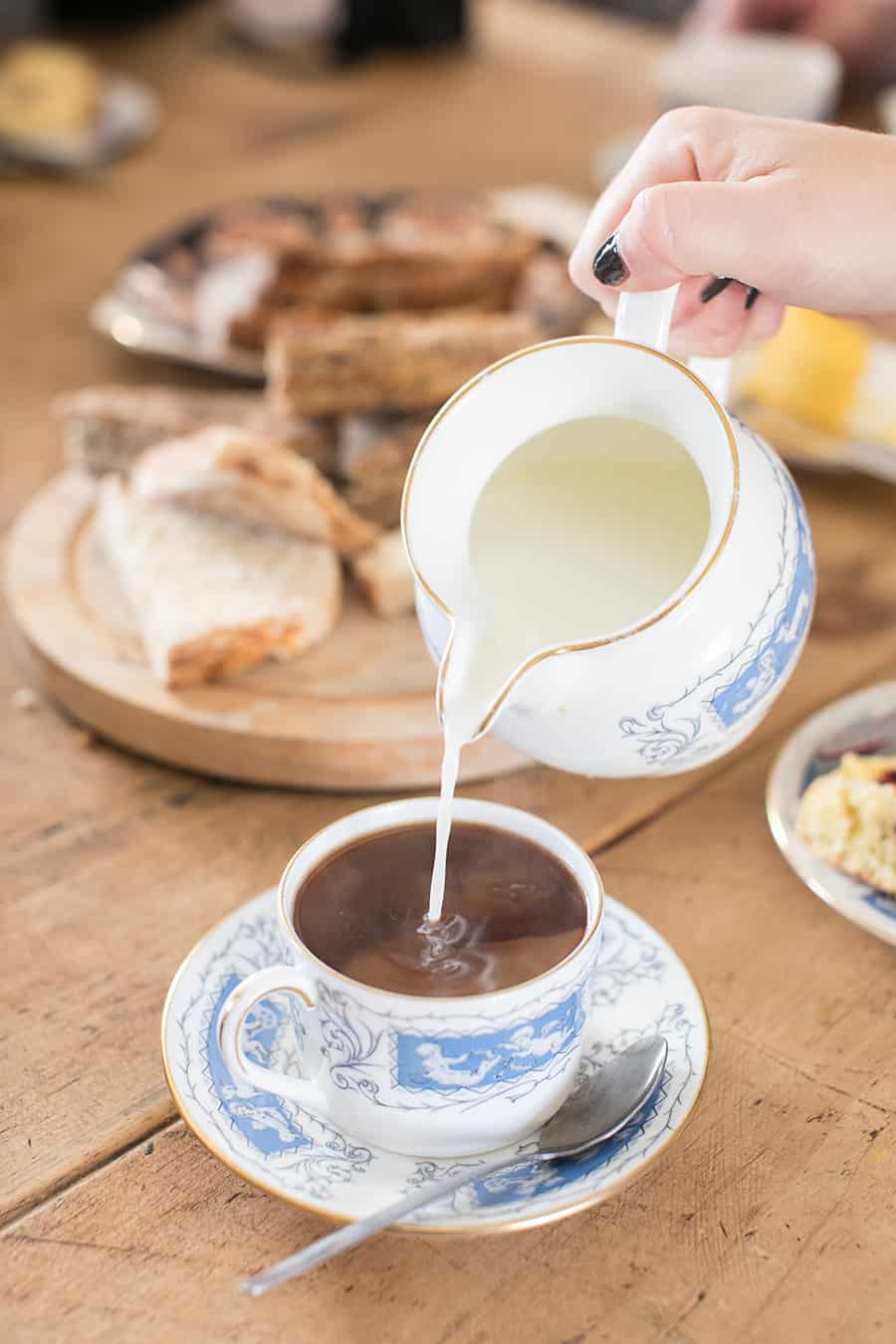 Tracey had endless hot coffee and tea ready for us when we arrived and throughout our cooking class! It was such a cozy experience.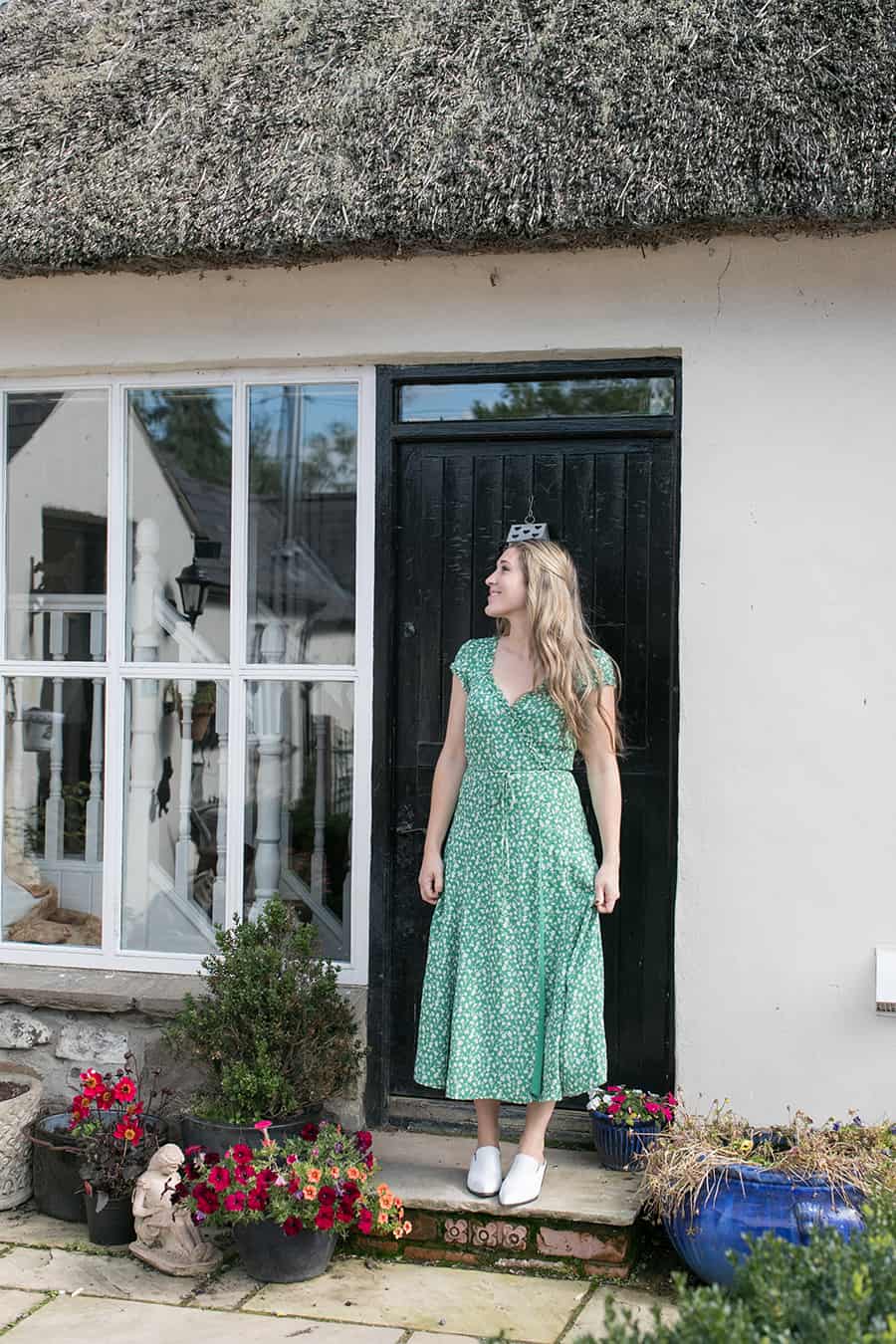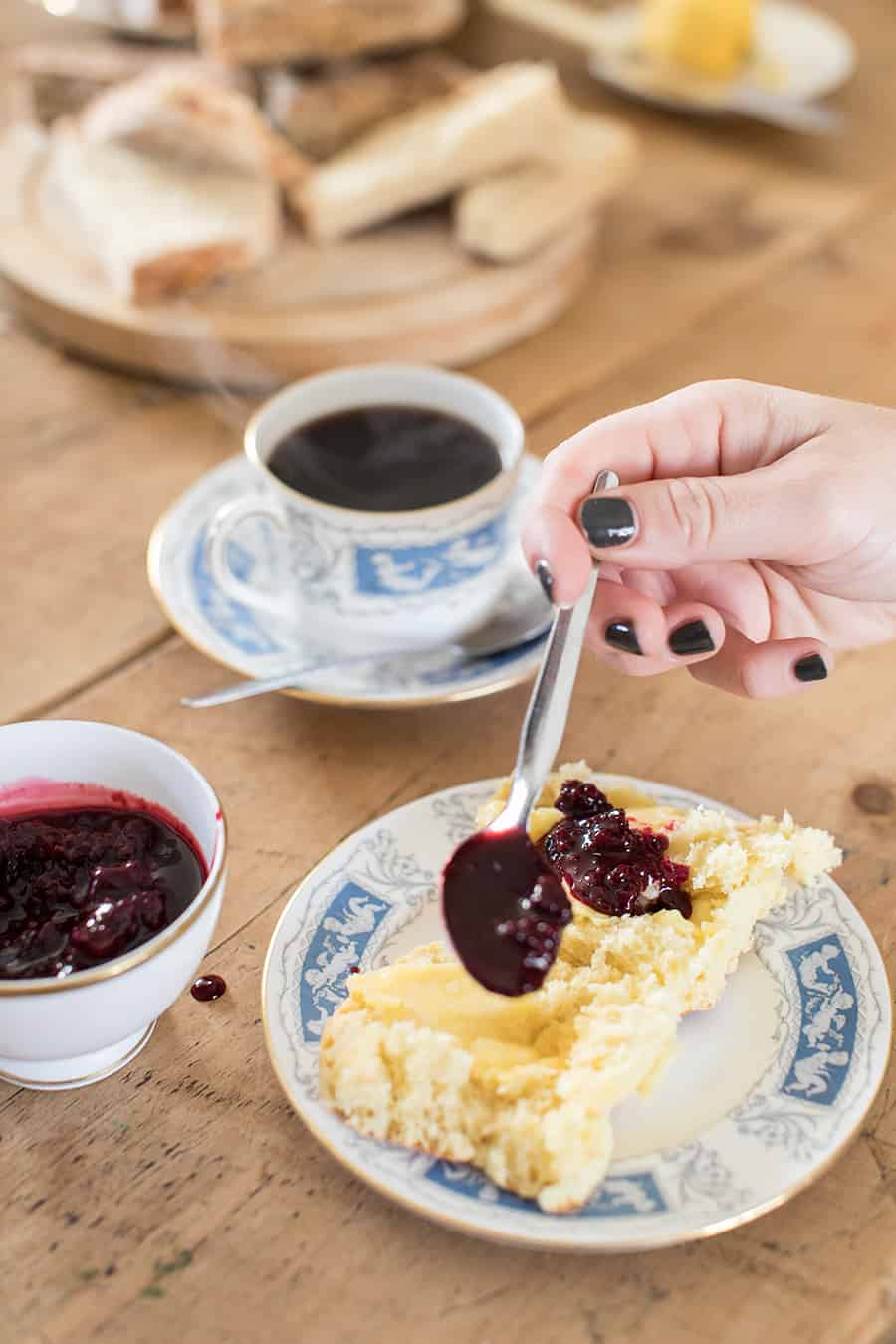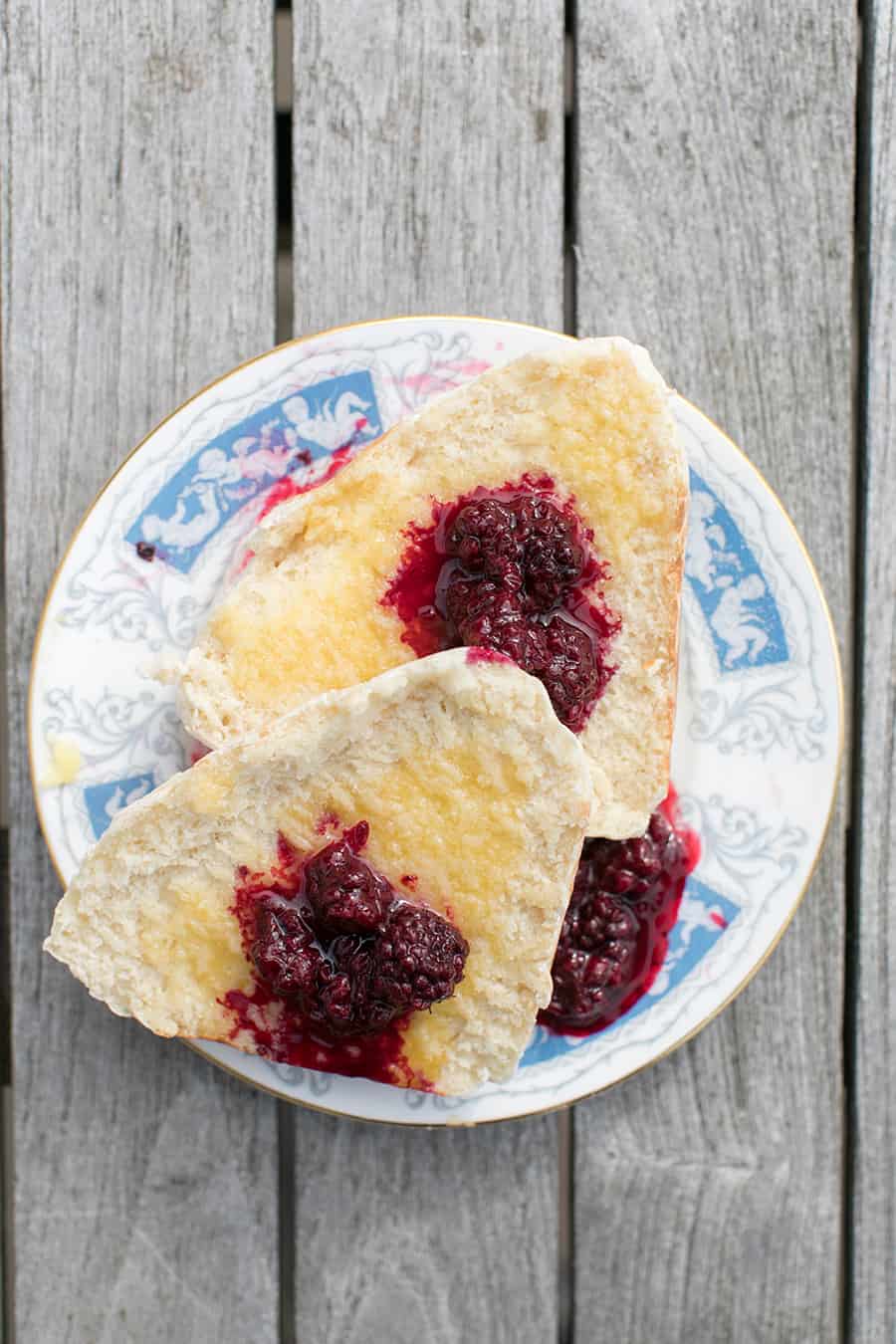 She also made homemade jams for us to try, which were delicious and paired really well with our Irish soda bread.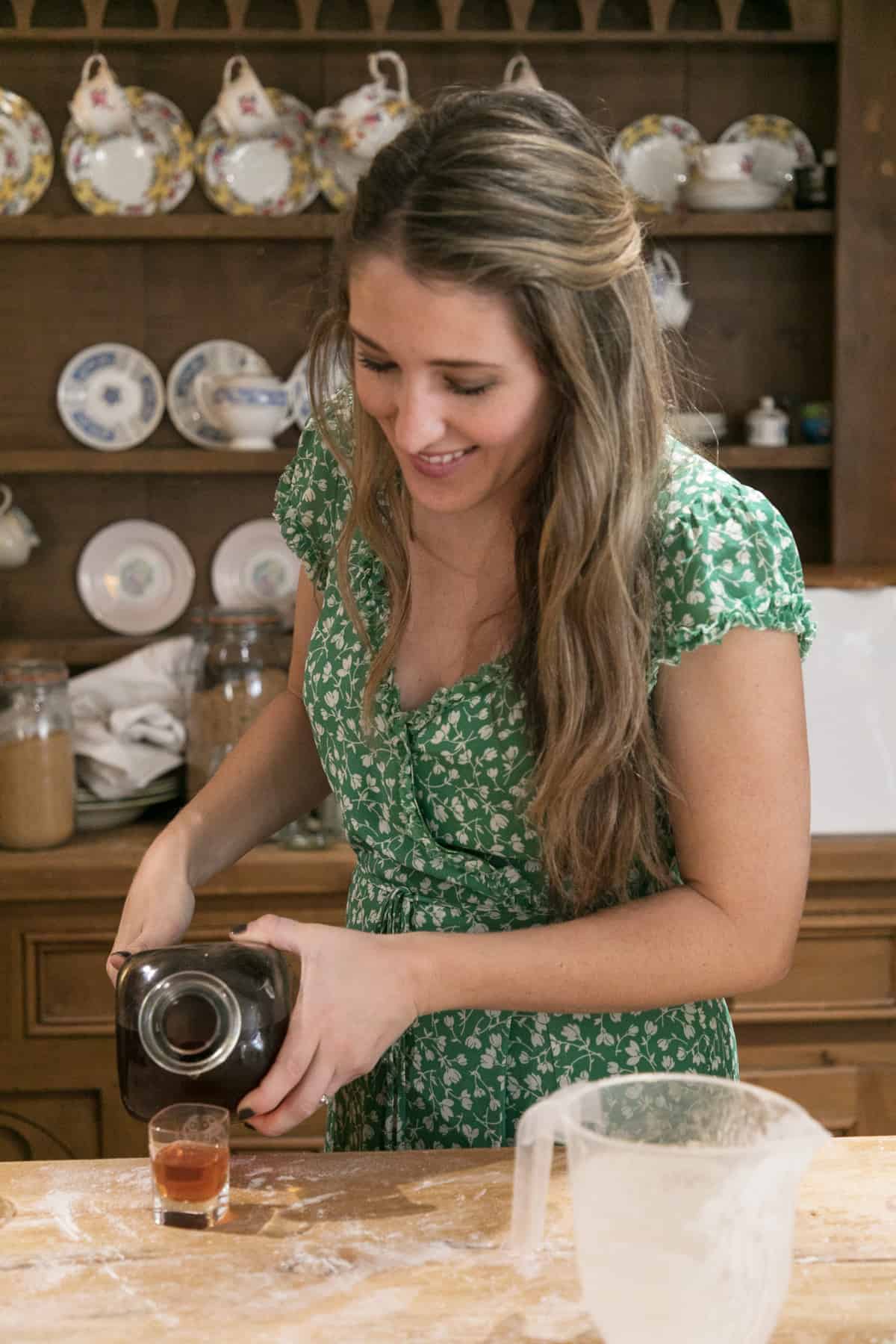 At the end of the day she let me try a berry-infused gin she had been infusing for 2 years! It was 3/4 gin, 1/4 sugar and then a few handfuls of what would be considered blueberries here. If you're curious about taking this food class, here is Tracey's website, and it's also an excursion through Princess Cruises!
This post is sponsored by Princess Cruises.