You don't need a fully stocked bar or spend a lot of money to enjoy cheap mixed drinks at home. You can make delicious but cheap drinks with just a couple of ingredients. See below for a list of our favorite cheap alcoholic drinks!
All it takes is a little planning, a few of your favorite spirits, and some inexpensive ingredients and you can make your own cheap alcoholic drinks at home. Use the following tips to make inexpensive drinks and cocktails that you can even serve to guests.
Cheap Drinks
Here is a list of our favorite cheap alcoholic drinks to make at home! These are cheap mixed drinks that only have 2-3 ingredients that you can buy at the store. They're easy to prepare and won't break the bank!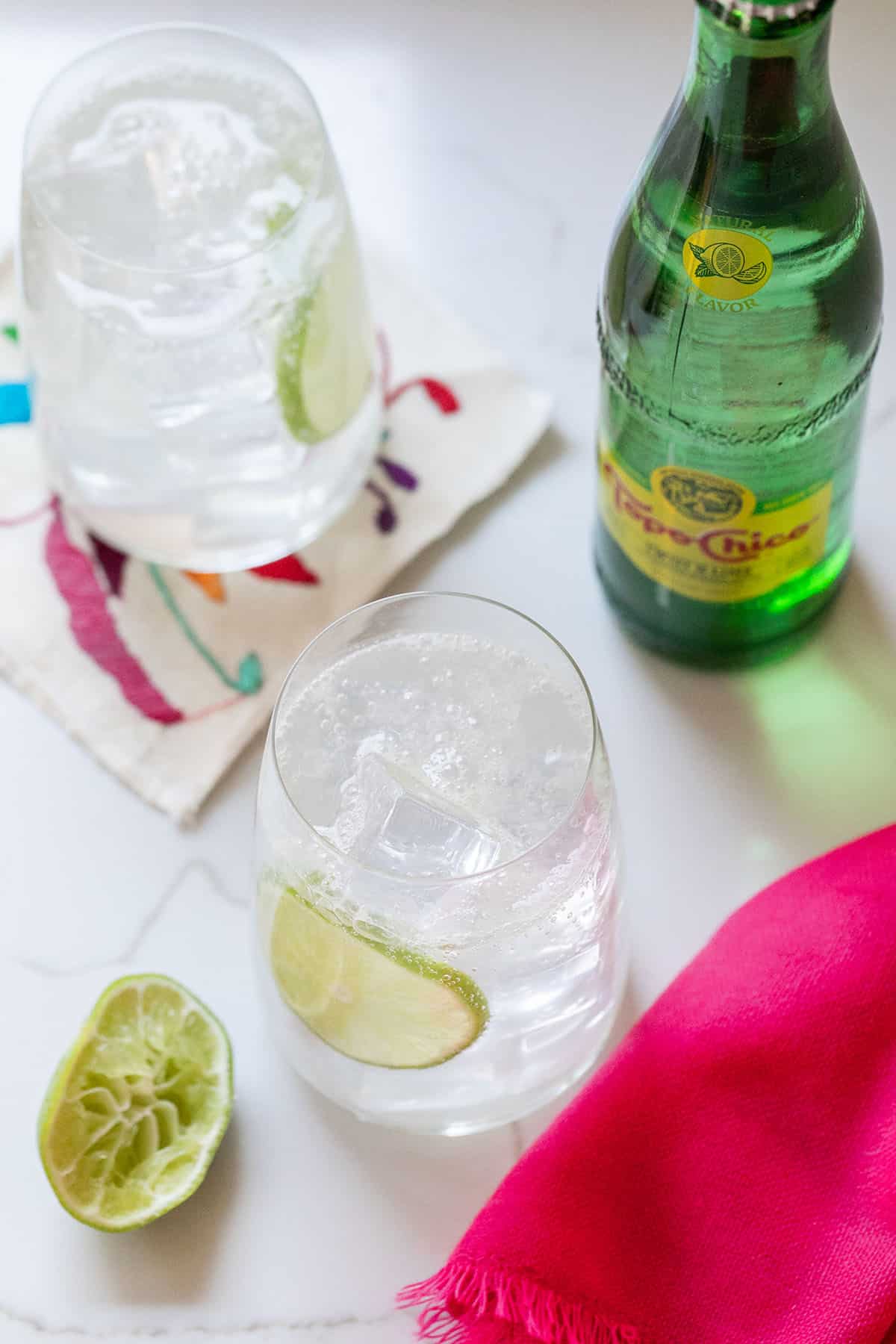 Ranch Water
If you're looking for trendy summer cheap mixed drinks to make, try this three-ingredient ranch water recipe! It's a low-calorie cocktail created in West Texas. It's easy to make and perfect for a hot summer day.
Gin and Tonic
A gin and tonic is a cocktail made with gin and tonic water poured over ice. It's a refreshing and easy cocktail, to add charm add a flower on top with a striped paper straw!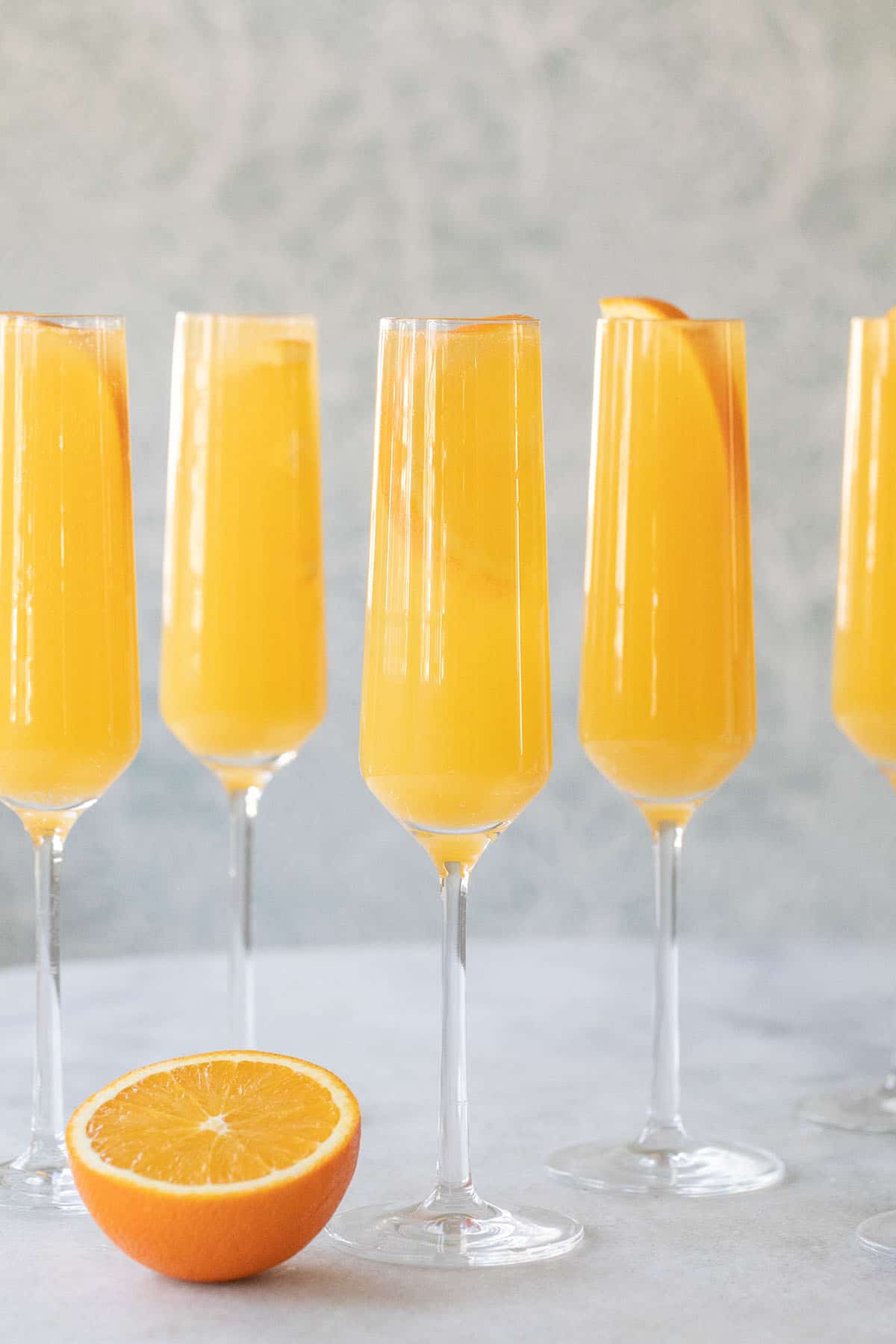 Mimosa
Mimosas are one of the easiest cheap alcoholic drinks to make. You don't need a fancy bottle of sparkling white when you're mixing it with orange juice. Grab a cheap bottle of chilled champagne or sparkling white wine and some store bought orange juice to make yourself a delicious cocktail.
Jagermeister and Grapefruit
This recipe is made with 3 simple ingredients and has a beautiful, citrus flavor with the aromas and botanicals of Jagermeister.
Tequila Lemonade
The easiest and most refreshing tequila spiked lemonade recipe. You can use store-bought light lemonade or make your own.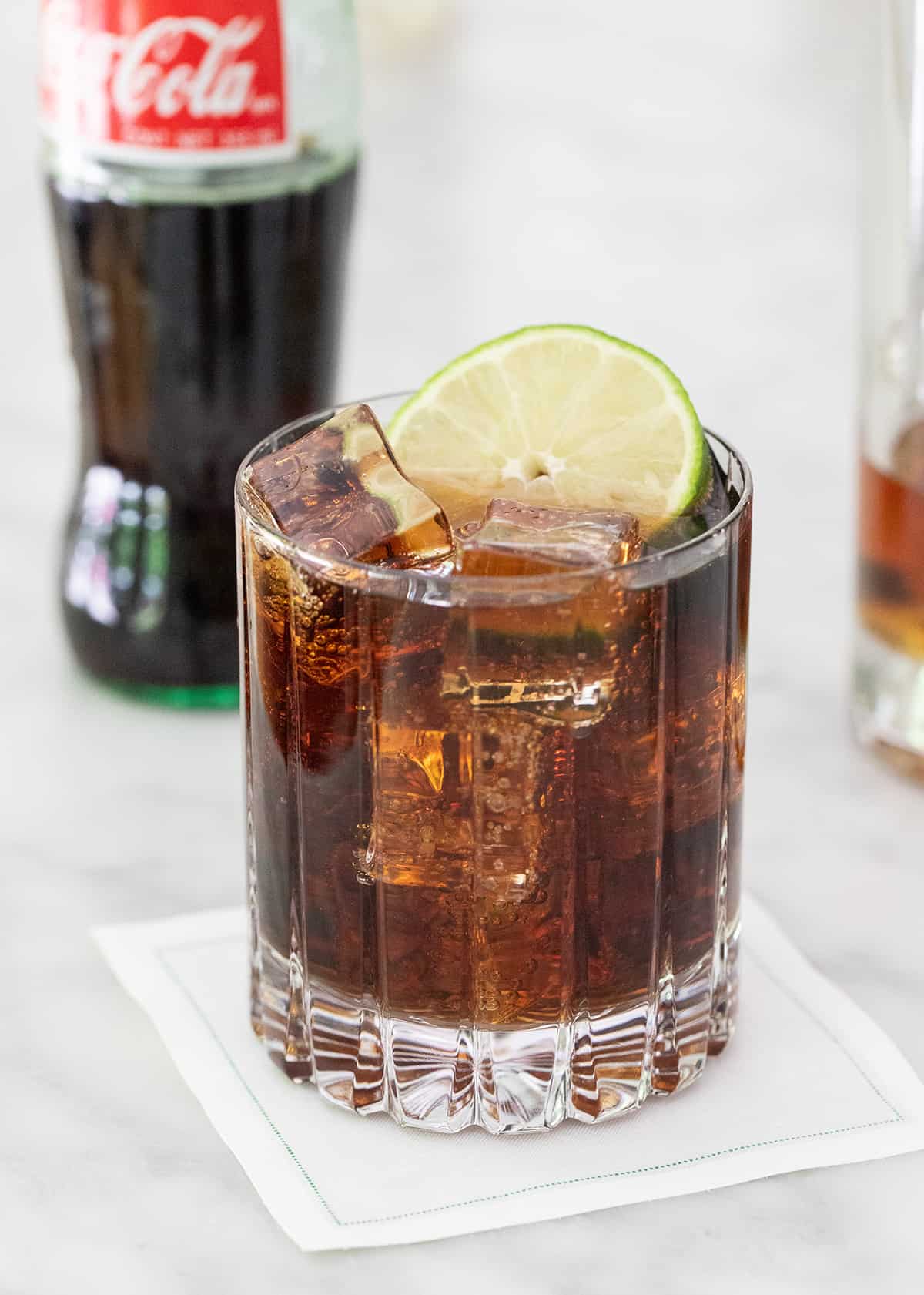 Rum and Coke
Get the Recipe Below
A classic two-ingredient cocktail made with coke or diet coke and rum! You can make different variations like Malibu rum and coke or spiced rum and coke, but this drink is incredibly simple, cheap and refreshing.
Salty Dog Cocktail
This cocktail is made with 2 simple ingredients, vodka and grapefruit juice. Our original recipe uses a fresh peach as well, but for our mixed drinks round up you can skip that and just use vodka and grapefruit!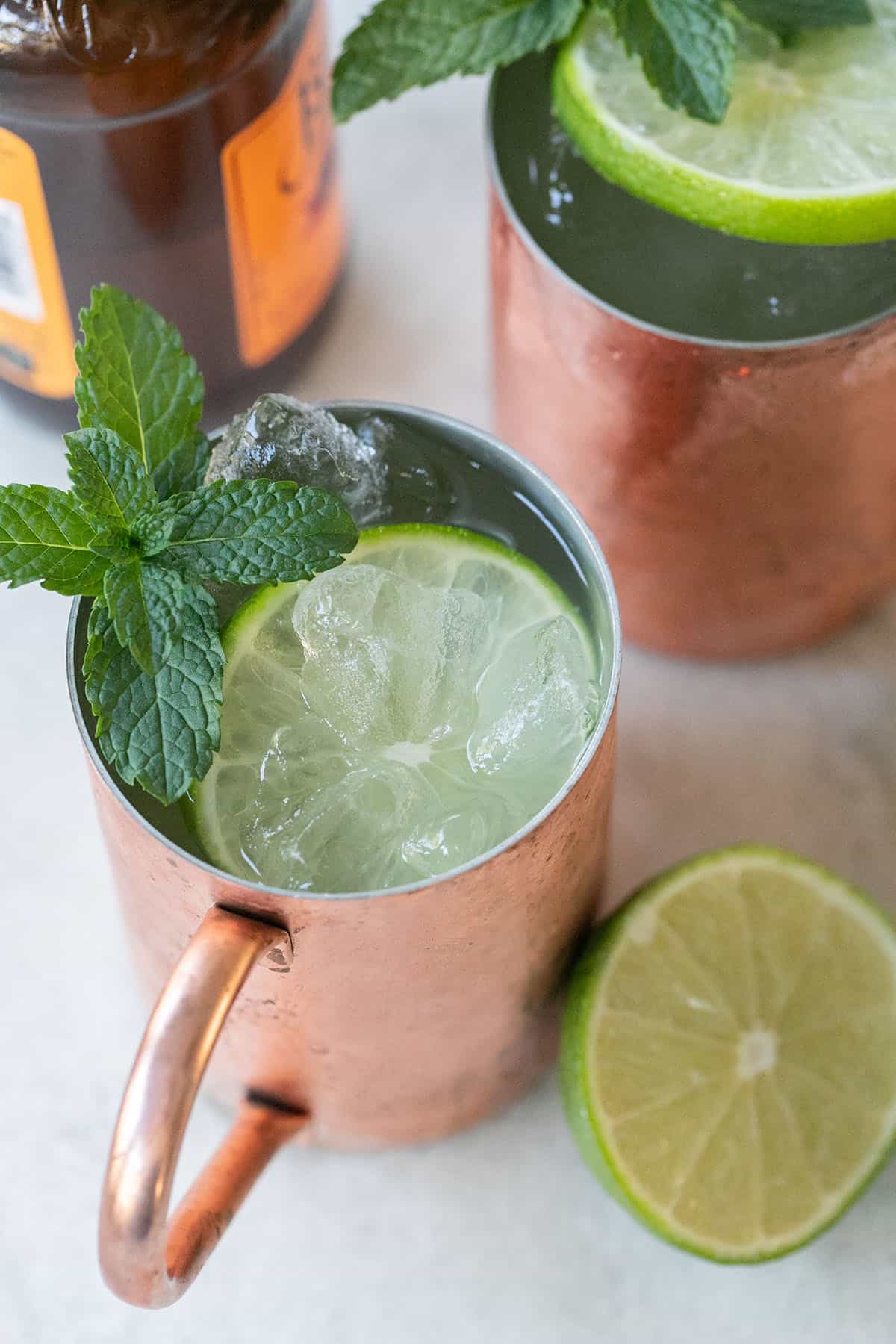 Classic Moscow Mule
One of our favorite cheap mixed drinks is a Moscow mule. This recipe is all about the classic, basic, 3-ingredient Moscow mule that is served in a shiny, cold copper mug. Using ginger beer, lime juice, and vodka, you can make this drink on the cheap side and it will still be tasty!
Paloma
A Paloma is a traditional drink in Mexico with the main ingredients being grapefruit and tequila. We make ours with a small amount of grapefruit juice, grapefruit soda, and tequila. Super easy!
Also, check out our lemonade margarita ( lemonade and tequila) and also our sweet tea and bourbon! Both are simple cheap mixed drinks with only a few ingredients.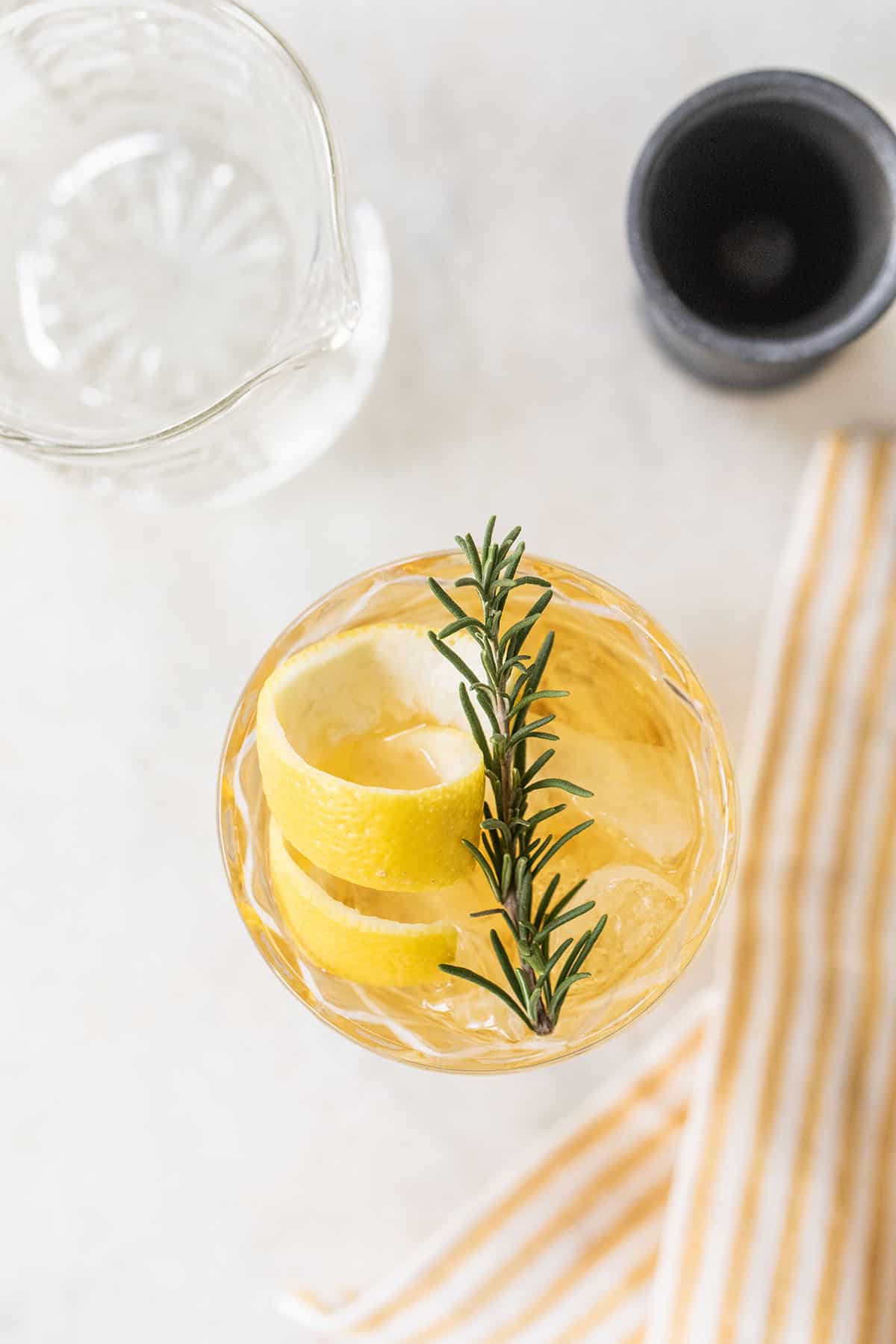 Whiskey Highball
This cocktail only has two ingredients and is very cheap to make! It uses whiskey and soda water.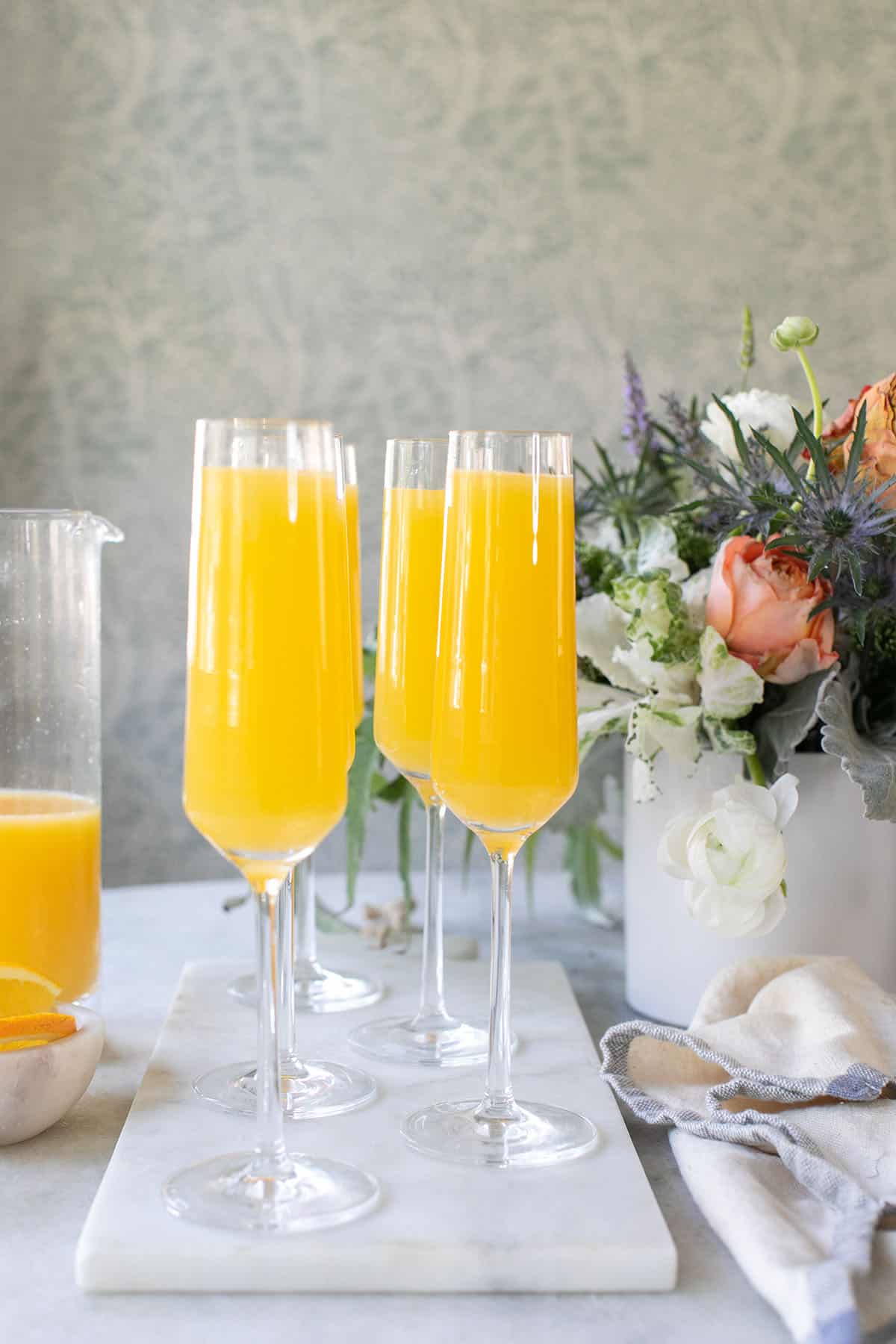 Prosecco Mimosa
A twist on the classic mimosa, this one is made with Prosecco. It's perfectly okay to use a cheap bottle of Prosecco to make it.
Two-Ingredient Cheap Drinks
There are loads of two-ingredient affordable drinks if you're looking to mix things up beyond the 'on-the-rocks' offerings. All you need is some cheap cola (doesn't have to be Coca Cola) and rum to make a mixed drink that will remind you of tropical weather and caribbean sunsets.
If you want to serve cheap drinks for a brunch or lunch at your home, the greyhound cocktail is a treat that certainly doesn't taste cheap. Just pair two ounces of gin with grapefruit juice and your guests will never even suspect it's a cheap drink.
Other cheap two-ingredient drinks to enjoy include:
Rusty Nail (scotch whiskey and Drambuie)
Irish coffee (Irish cream whiskey and a cup of strong coffee)
Jean Harlow (light rum and sweet vermouth)
Vodka-cranberry (Vodka and cranberry juice)
Whiskey and Coke (Cola and whiskey)
Dark and Stormy (dark rum and ginger beer)
Ginger Highball (ginger ale and rye whiskey)
Screwdriver (Orange juice and vodka)
Shandy (Beer and lemonade)
Cheap Alcohol That Taste Great
While upscale spirits and liquors might be perfect for sipping on a special occasion, cheap spirits are perfect for any old day. When you're shopping for affordable spirits, you'll definitely want to keep your eyes peeled for sales.
In fact, you can often find high-quality spirits on sale throughout the year; by purchasing on-sale liquor, you can build up your home bar more affordably.
There are many cheap alcohol that have a good reputation for quality. Of course, taste is subjective, but the next time you're shopping for booze, consider the following:
Cimarron Blanco Tequila
Bacardi
Evan Williams Bourbon
High West Double Rye Whiskey
Martini & Rossi Vermouths
Fords Gin
Reyka Vodka
Espolon Tequila
New Amsterdam Vodka
Captain Morgan Spiced Rum
Deep Eddy Lemon Vodka
Prairie Organic Vodka
Early Times Kentucky Whisky
Tips for Making Cheap Drinks
To make cheap drinks that don't taste cheap, you'll want to ensure you have plenty of ice and garnishes. Somehow even the cheapest drinks taste a bit ritzier with a lemon twist or a fresh sprig of mint.
You can also spruce up your cocktails by infusing them with other inexpensive ingredients that will add great taste. Consider adding ingredients such as:
Lemonade
Grenadine
Lime juice
Sparkling water flavored with blackberry, strawberry, or peach
Grapefruit juice
Pineapple juice
Sugar
Keep these ideas in mind the next time you want to enjoy cheap cocktails and drinks at home. You don't have to spend a small fortune to sip something delicious.
Simple Syrup for Cheap Drinks
A lot of these recipes also have simple syrup in them to sweeten the cocktail. Simple syrup is cheap to make and an easy way to add sweetness. You can also infuse it with herbs and berries for differet flavor variations.
Check out our best vodka cocktails and tequila cocktails too!
Frequently Asked Questions
What Is the Cheapest Drink?
The playwright George Bernard Shaw once wrote that "whiskey is liquid sunshine." While sunshine is free, decent whiskey is still an affordable option for people who want to make cheap drinks at home that are as satisfying as any multi-ingredient cocktail.

Even cheap whiskey is better than cheap beer or wine. Of course, it doesn't get much cheaper than whiskey on the rocks. Simply fill your glass with some ice and pour over your favorite brand of liquid sunshine–the antidote to any long, stressful day. 
Let us know if you make any of these cheap drinks by leaving a comment below!
You can also FOLLOW US on FACEBOOK, INSTAGRAM, and PINTEREST to see more delicious recipes, cocktails, desserts, and parties!
Rum and Coke – Cheap Drinks to Make at Home
There are several cheap drinks you can make at home, rum and coke being one of them. This recipe is so simple, it's literally just rum and coke! We add a dash a lime to give it a little kick.
Print
Pin
Rate
Ingredients
2

ounces

rum

,

dark, spiced or coconut

5

ounces

coke

,

diet or regualr
Instructions
Fill a glass with ice, then pour in the rum and the coke.

Give it a stir, squeeze in a little lime juice if you please.
Notes
Use different types of rum if you please.
Add lime juice for extra flavor. 
You can use diet coke or regular coke. We often make "rum and diets" in our home. 
Nutrition
Calories:
183
kcal
|
Carbohydrates:
14
g
|
Protein:
1
g
|
Fat:
1
g
|
Sodium:
6
mg
|
Potassium:
4
mg
|
Sugar:
13
g
|
Calcium:
3
mg
|
Iron:
1
mg