Brunch recipes that are perfect for a weekend at home or for entertaining! From savory brunch recipes to sweet recipes like our fluffy pancakes and monkey bread! Pair them with our brunch cocktails or orange juice cocktails for the ultimate meal.
The Best Brunch Recipe Ideas
Make these recipes for Mother's Day Brunch, Easter Brunch, Christmas Brunch or a Garden Party!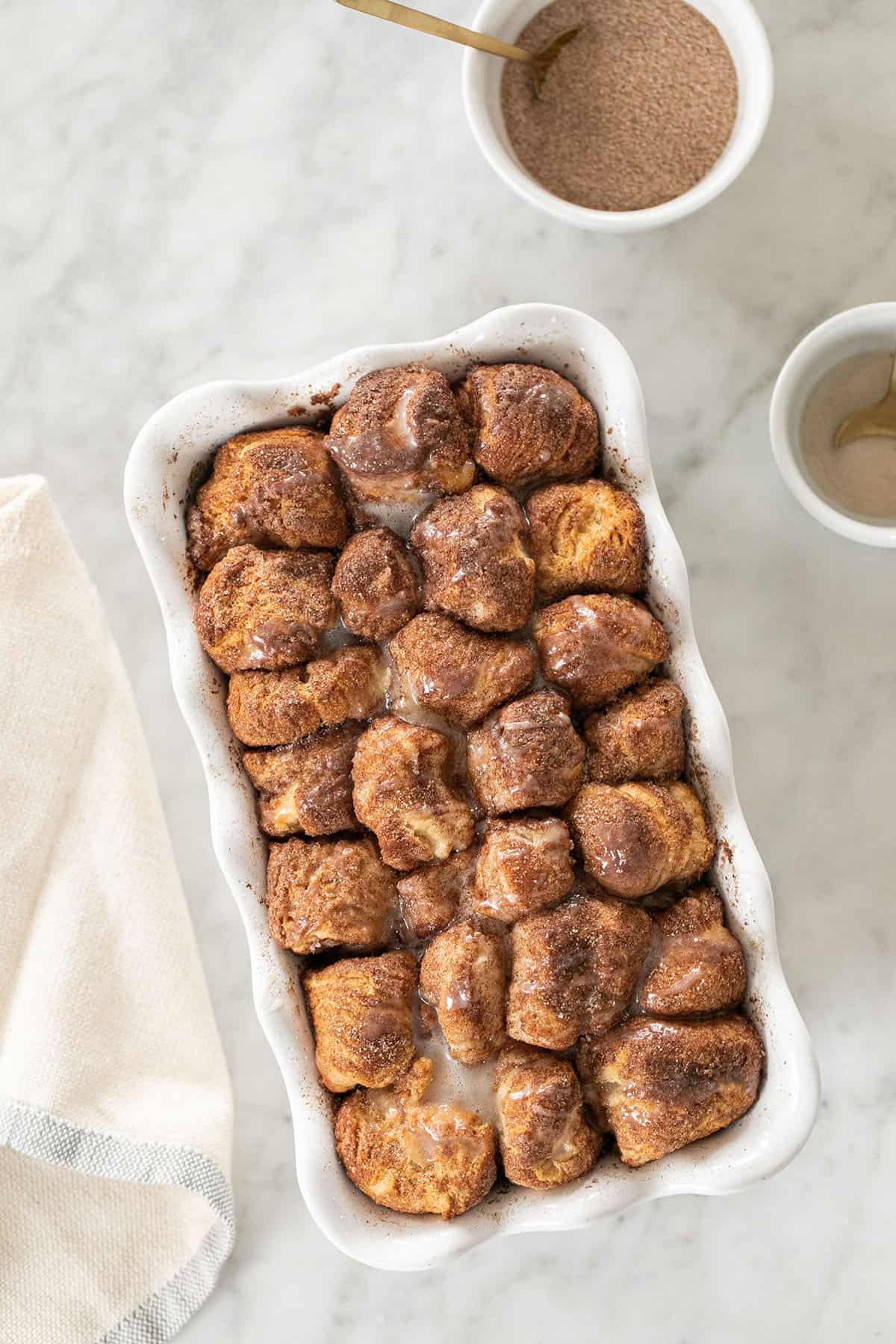 The Best Monkey Bread Recipe
Kids and adults can't resist doughy, sweet, pull-apart Monkey Bread! This easy monkey bread recipe is one you'll want to make over and over. It's made using biscuit dough, rolled into tiny balls, and dipped in butter, cinnamon, and sugar. It's like gooey, delicious cinnamon roll bread!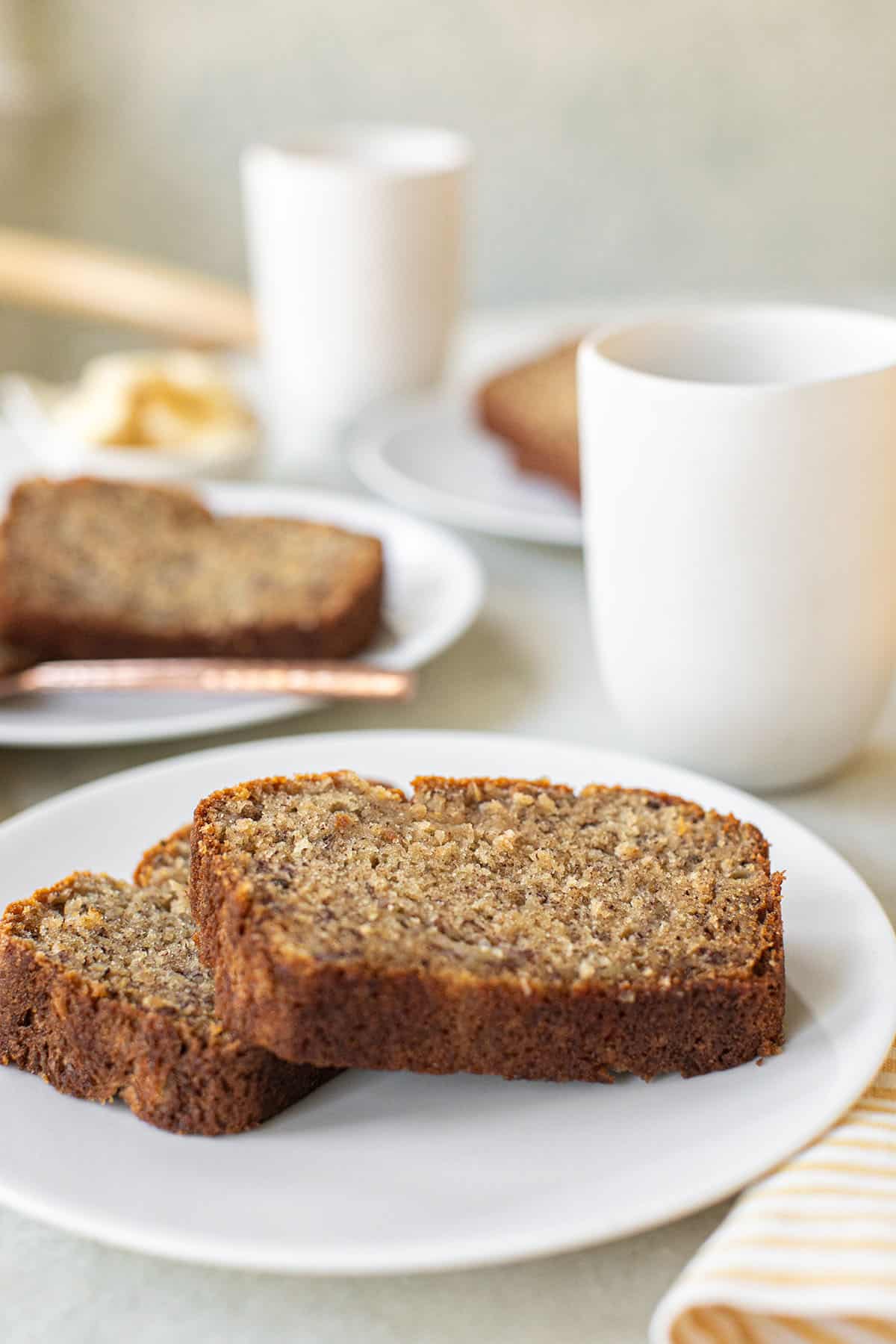 Super Moist Banana Bread
This literally is the Best Banana Bread Recipe Ever! It's incredibly moist and absolutely delicious. It's buttery and made with super-ripe bananas and spices giving it the ultimate flavor.
Easy Blueberry Muffins
The best recipe for Blueberry Muffins! This recipe makes the most tender, moist, and buttery homemade blueberry muffins ever! They're bakery-style and made with butter, oil, and buttermilk to make them so incredibly moist. These blueberry streusel muffins will become your favorite muffins!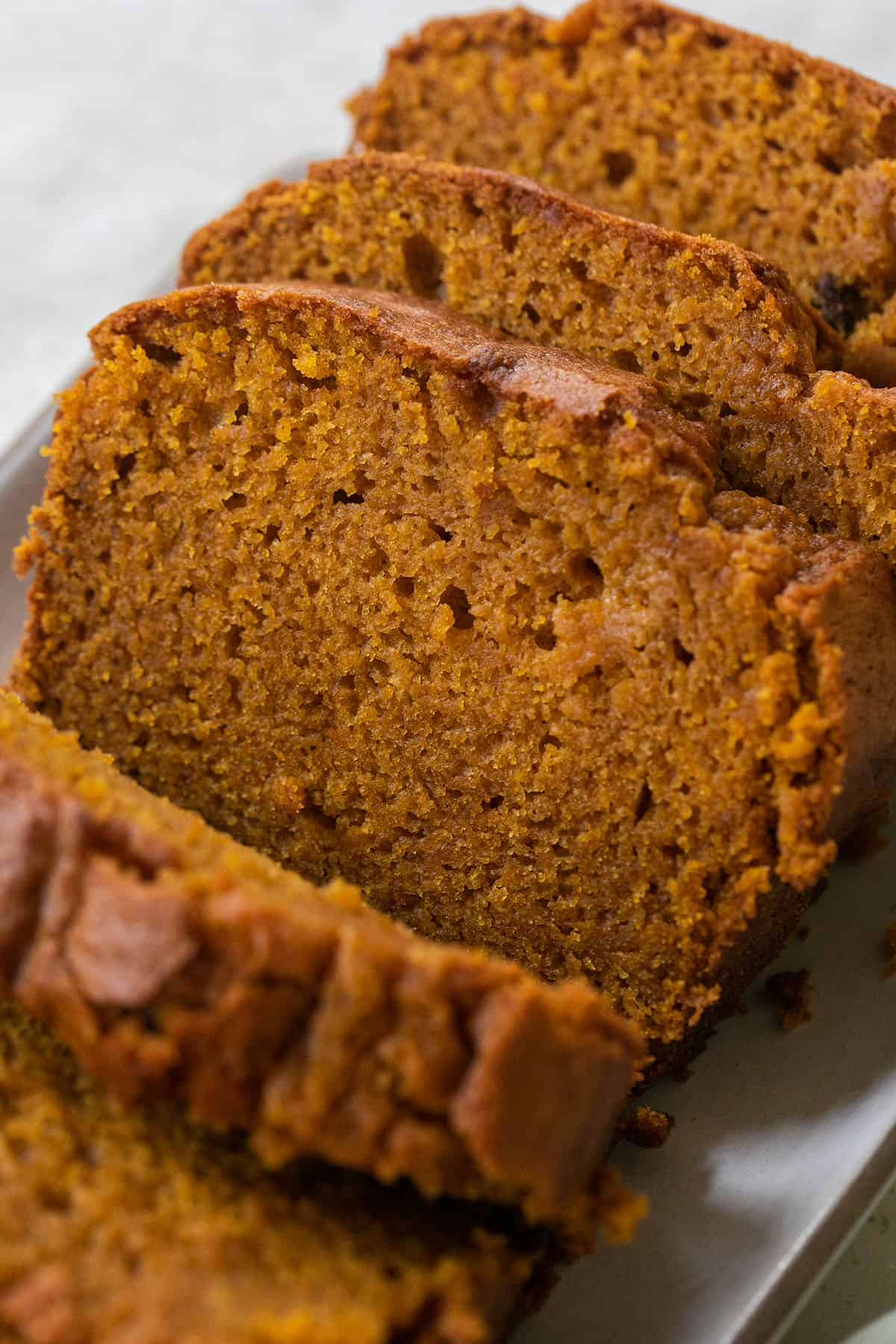 The Best Pumpkin Bread
This homemade Pumpkin Bread recipe is super moist and easy to make. It's full of spices like nutmeg, cinnamon, and ginger and has a super moist texture from the oil, melted butter, and eggs. It's really the best pumpkin bread and is simple to make!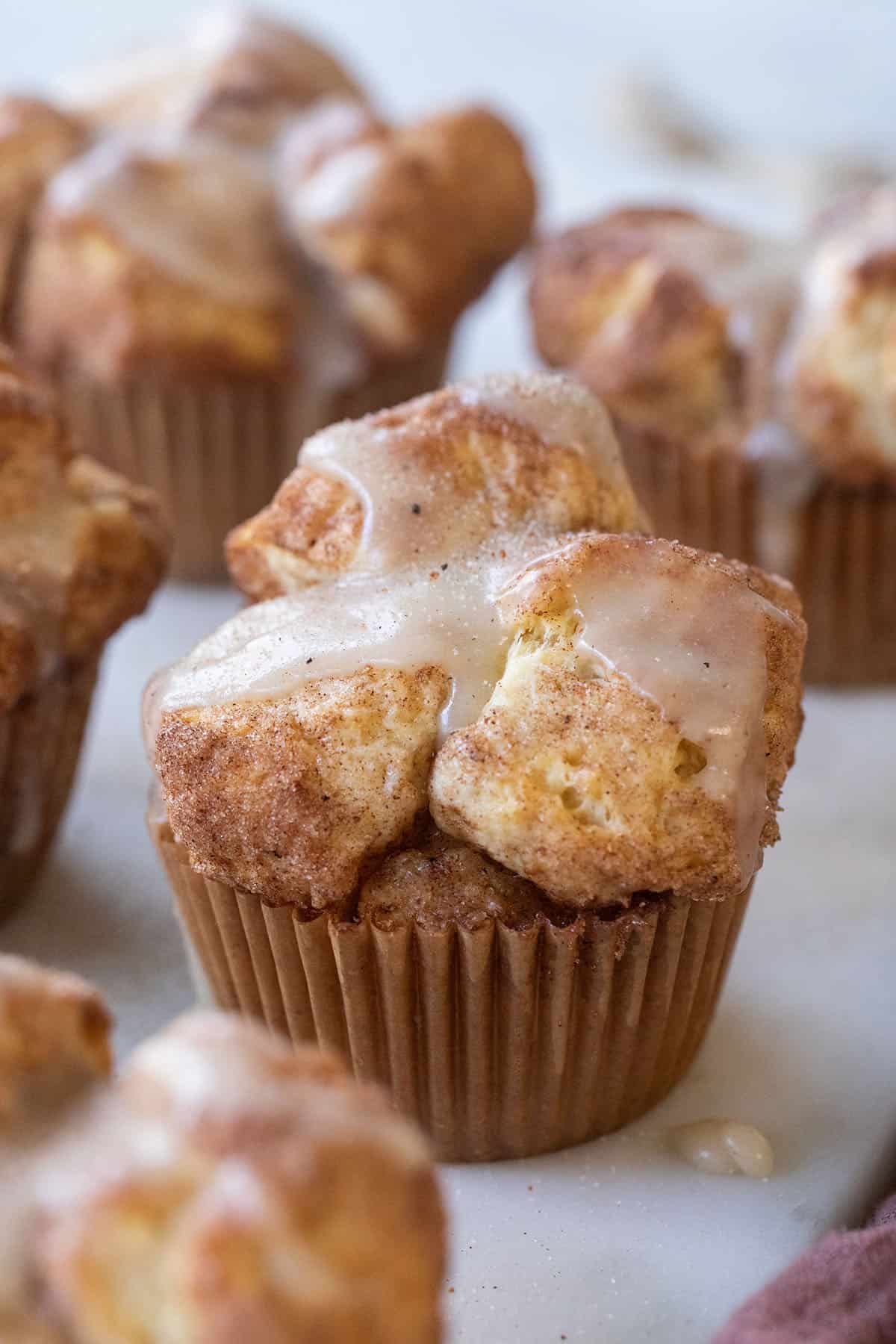 Monkey Bread Muffins
Super simple Monkey Bread Muffins recipe made with just a few ingredients! We use refrigerated biscuits to make these gooey, cinnamon muffins.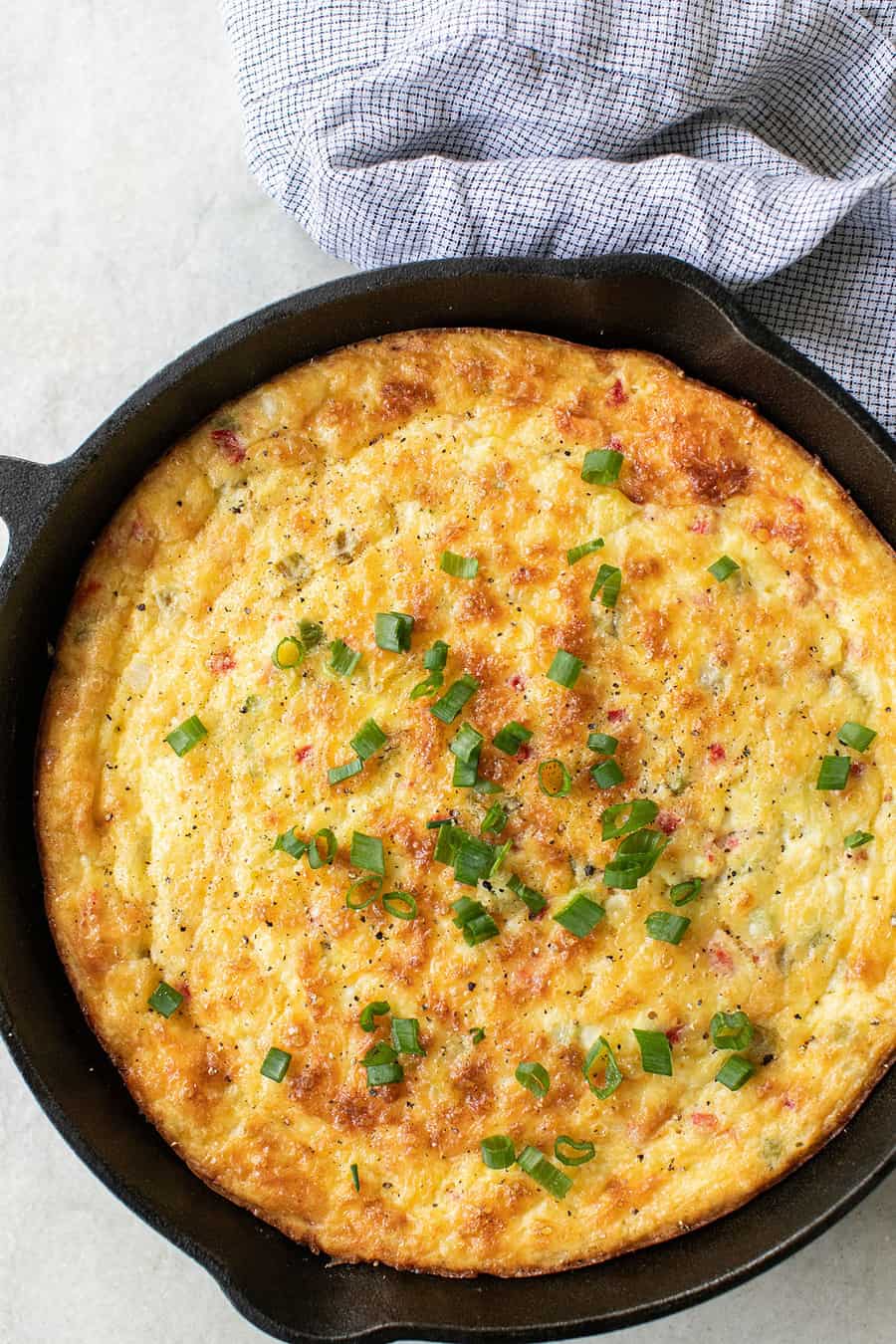 Best Frittata Recipe
This easy Frittata recipe is the most amazing frittata ever!! It's fluffy, moist, cheesy, and packed with delicious flavors. It's super easy to make and great for brunch, lunch, or even dinner!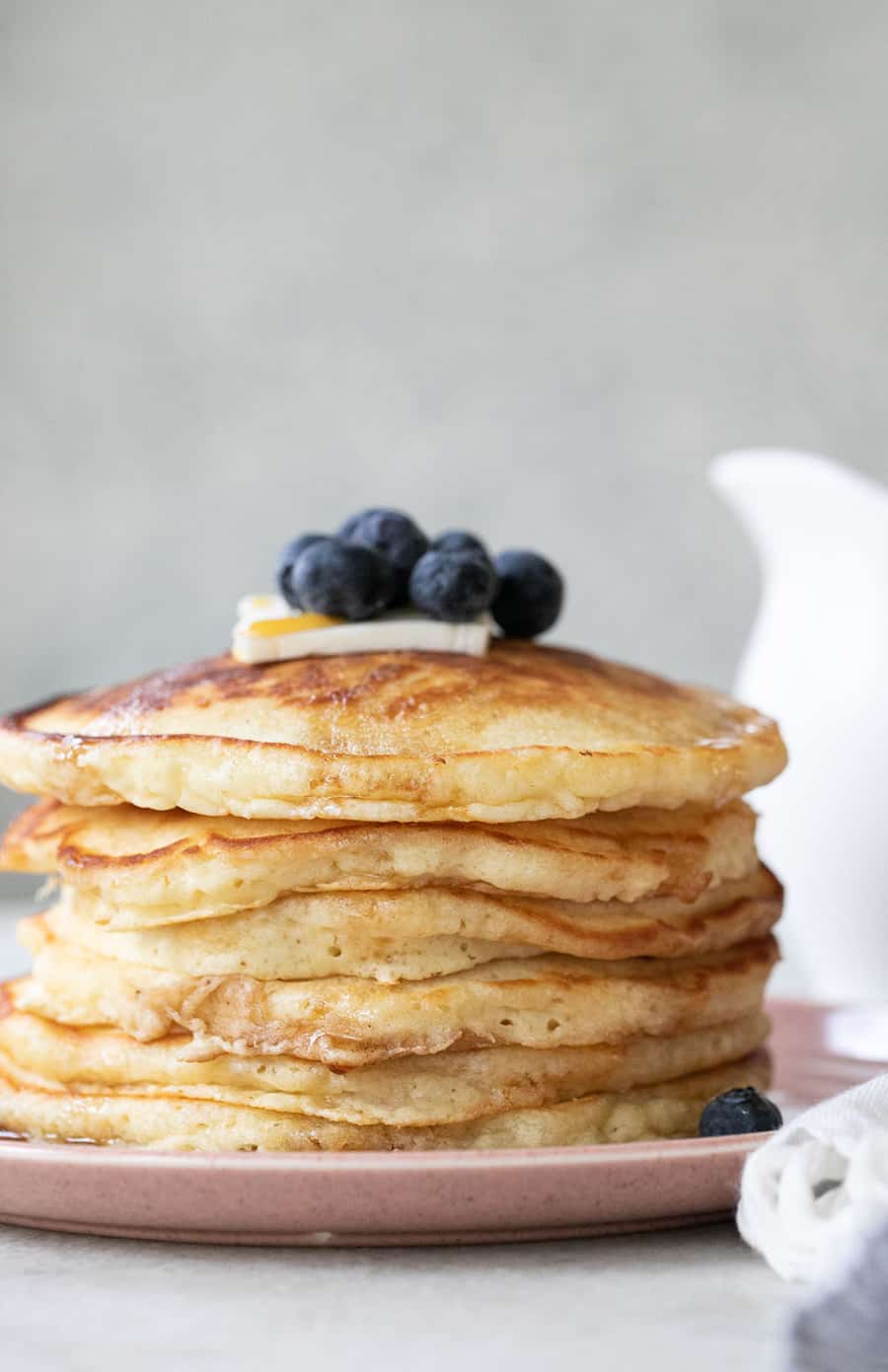 Fluffy Pancake Recipe
This Fluffy Pancake recipe has the perfect amount of fluff and the perfect ratio of sweetness in the batter. They're buttery, so delicious, and easy to make! Also, try our lemon ricotta pancake recipe. It's absolutely amazing!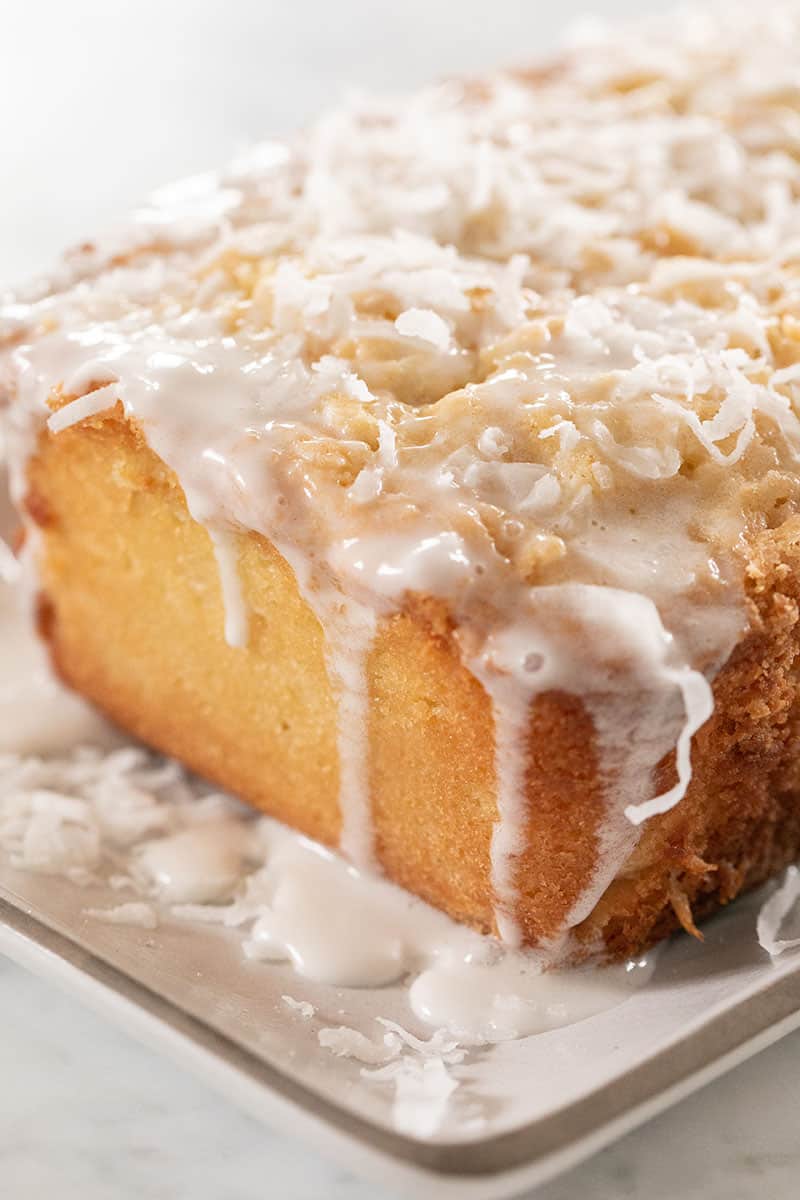 Coconut Loaf
This Coconut Loaf Cake is buttery and full of coconut flavor! It's easy to make and has a 3 ingredient homemade coconut glaze poured over the top.
Blueberry Banana Muffins
Similar to our classic blueberry muffins, these banana blueberry muffins are made with ripe bananas too. The bananas add even more moisture to the muffins and they are truly so flavorful!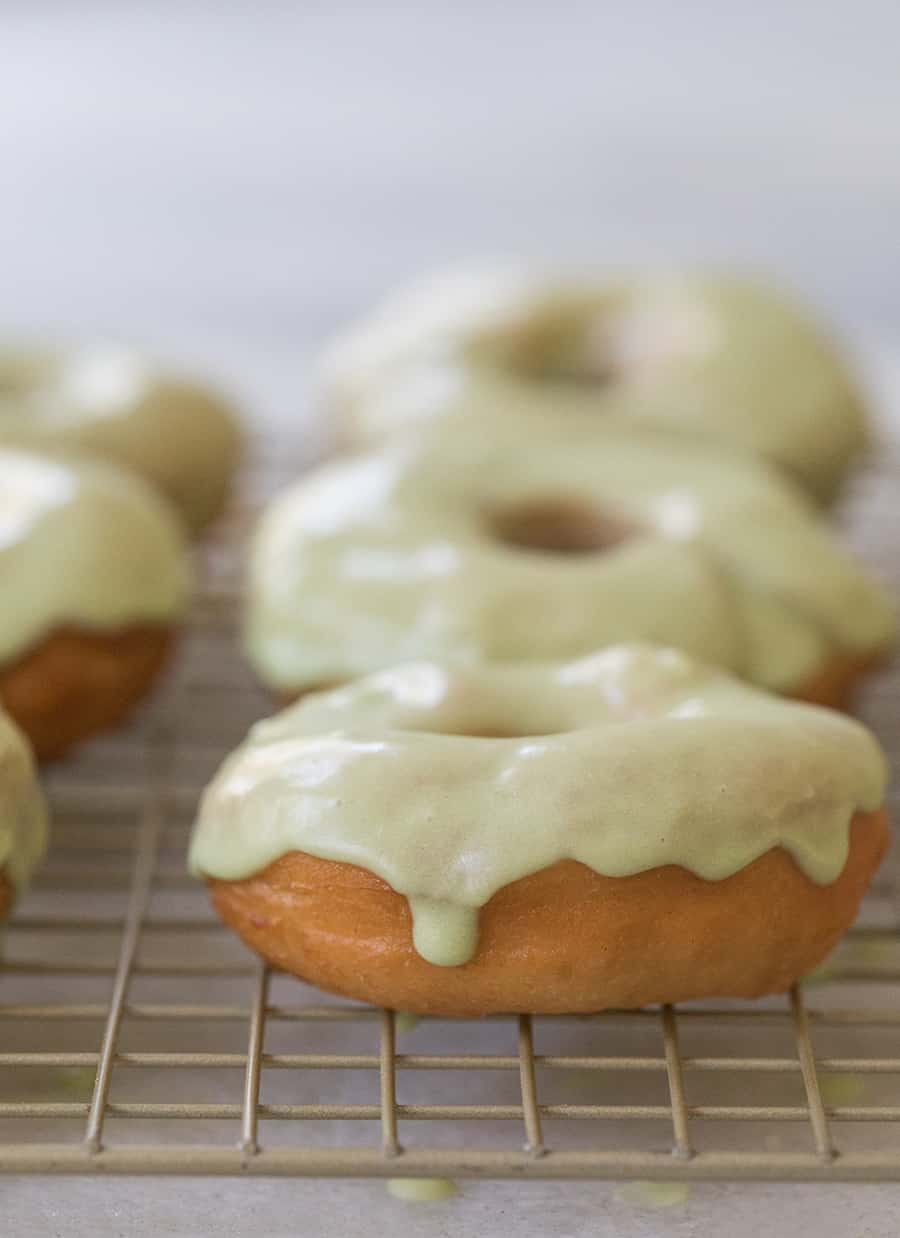 Homemade Donuts with Matcha Glaze
These Homemade Donuts are sublime! They're dipped in white chocolate and matcha glaze that is sweet and beautiful! This is also a relatively simple donut recipe, I highly recommend you give these yummy sweet donuts a go!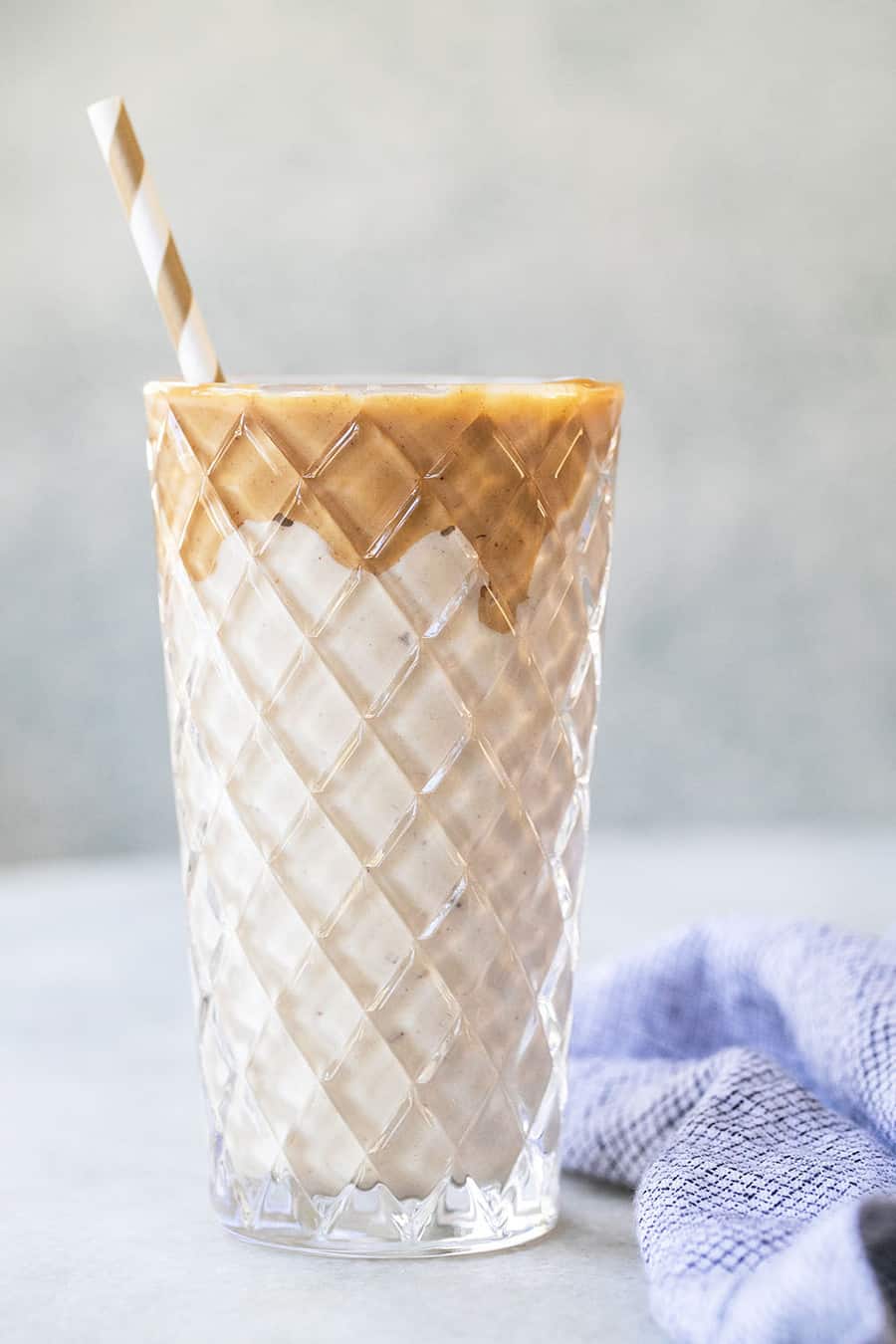 Peanut Butter Banana Smoothie
We love this creamy, no-sugar-added Peanut Butter Banana Smoothie recipe! It's filled with protein, very flavorful, and super easy to make! This recipe is great for an afternoon snack, an after-workout treat, or a quick protein option for kids.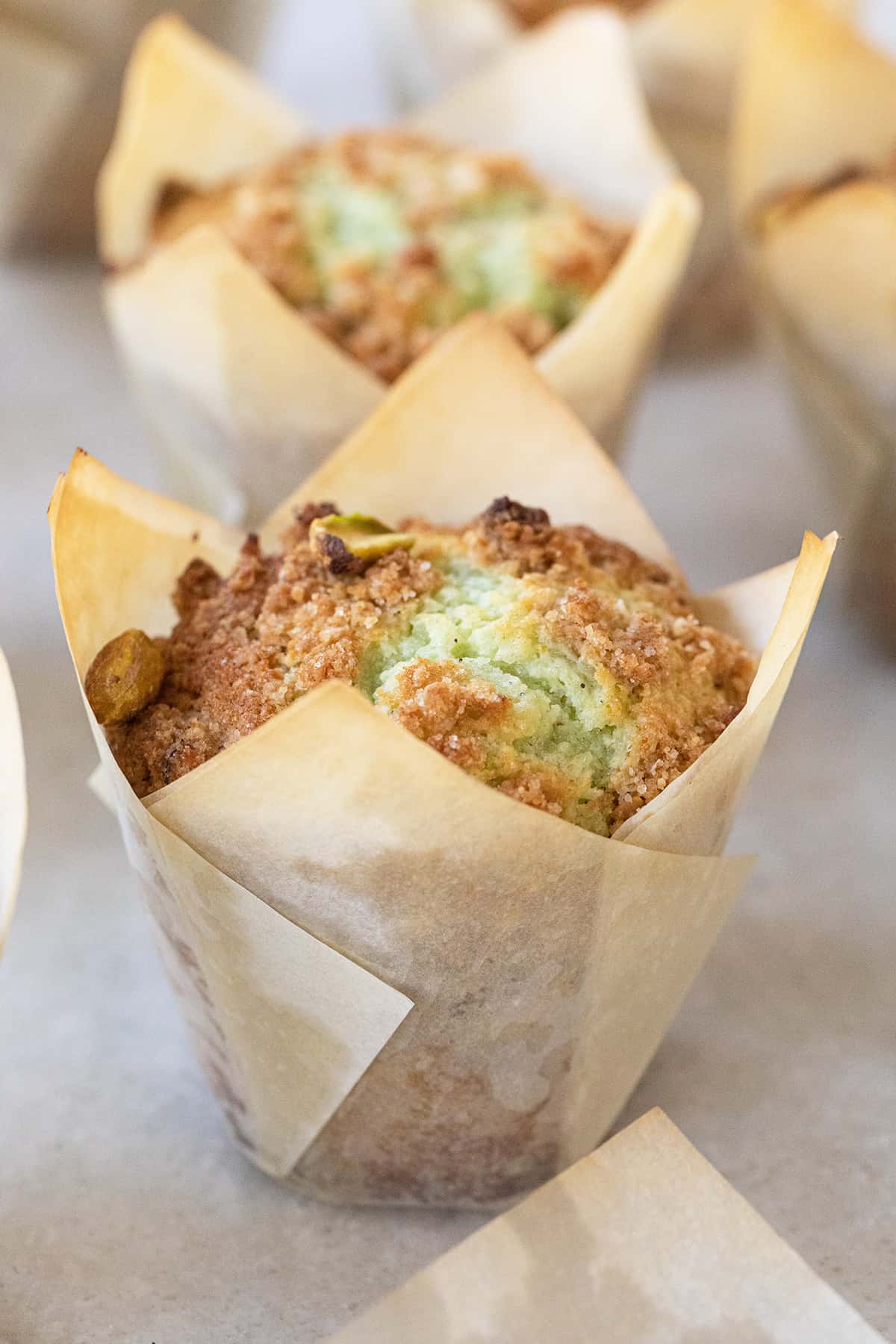 Bakery-Style Pistachio Muffins
These pistachio muffins have a moist texture and are filled with pistachio flavor. They are one of our favorite muffins to make!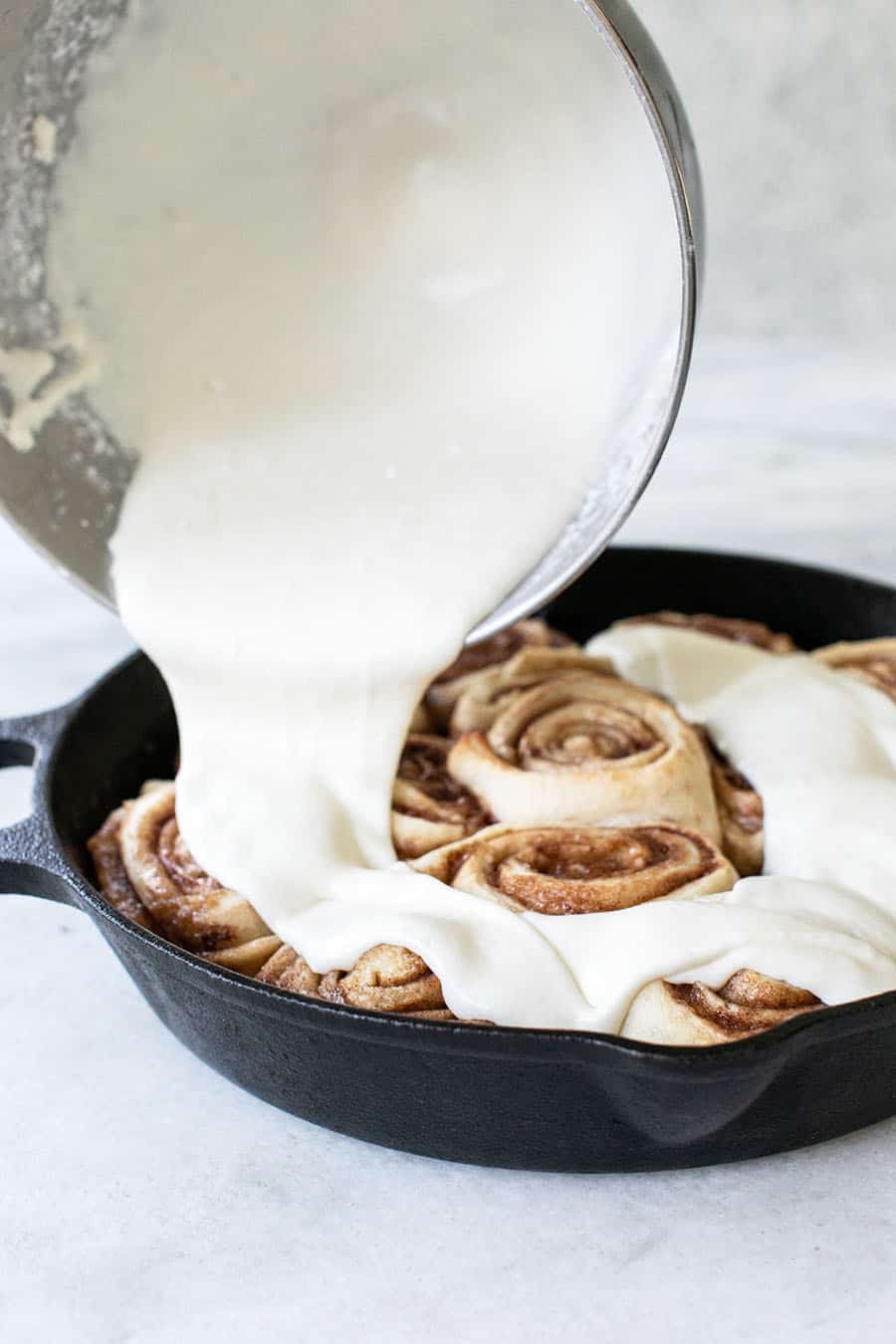 Easy Semi-Homemade Cinnamon Rolls
Our freshly baked, Semi-Homemade Cinnamon Rolls are made using frozen bread dough and topped with the most delicious cream cheese glaze! These are easy-to-make, foolproof, indulgent cinnamon rolls!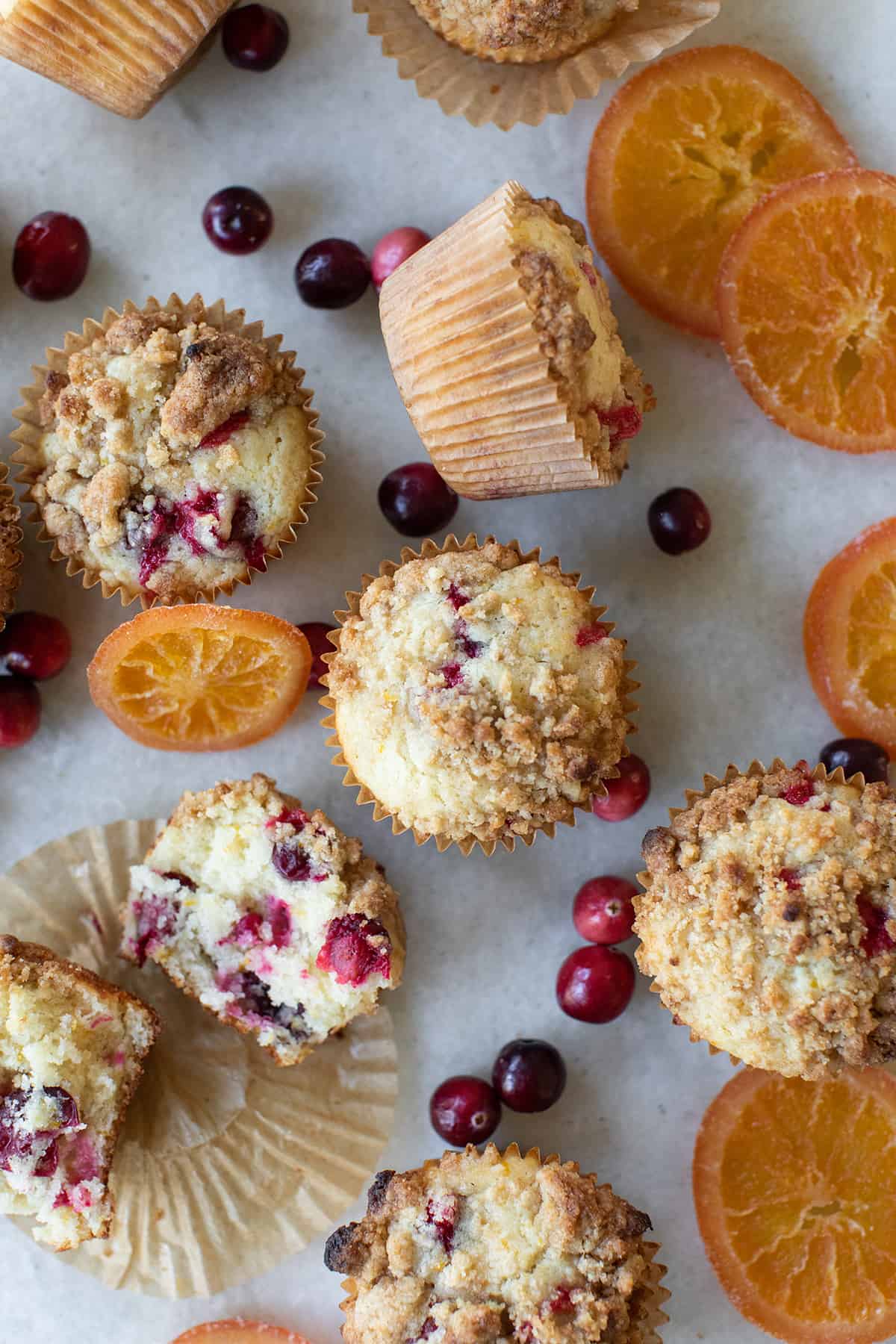 Orange Cranberry Muffins
These are the best orange cranberry muffins ever! They have a super tender, fluffy, and moist texture with a sweet and tart flavor.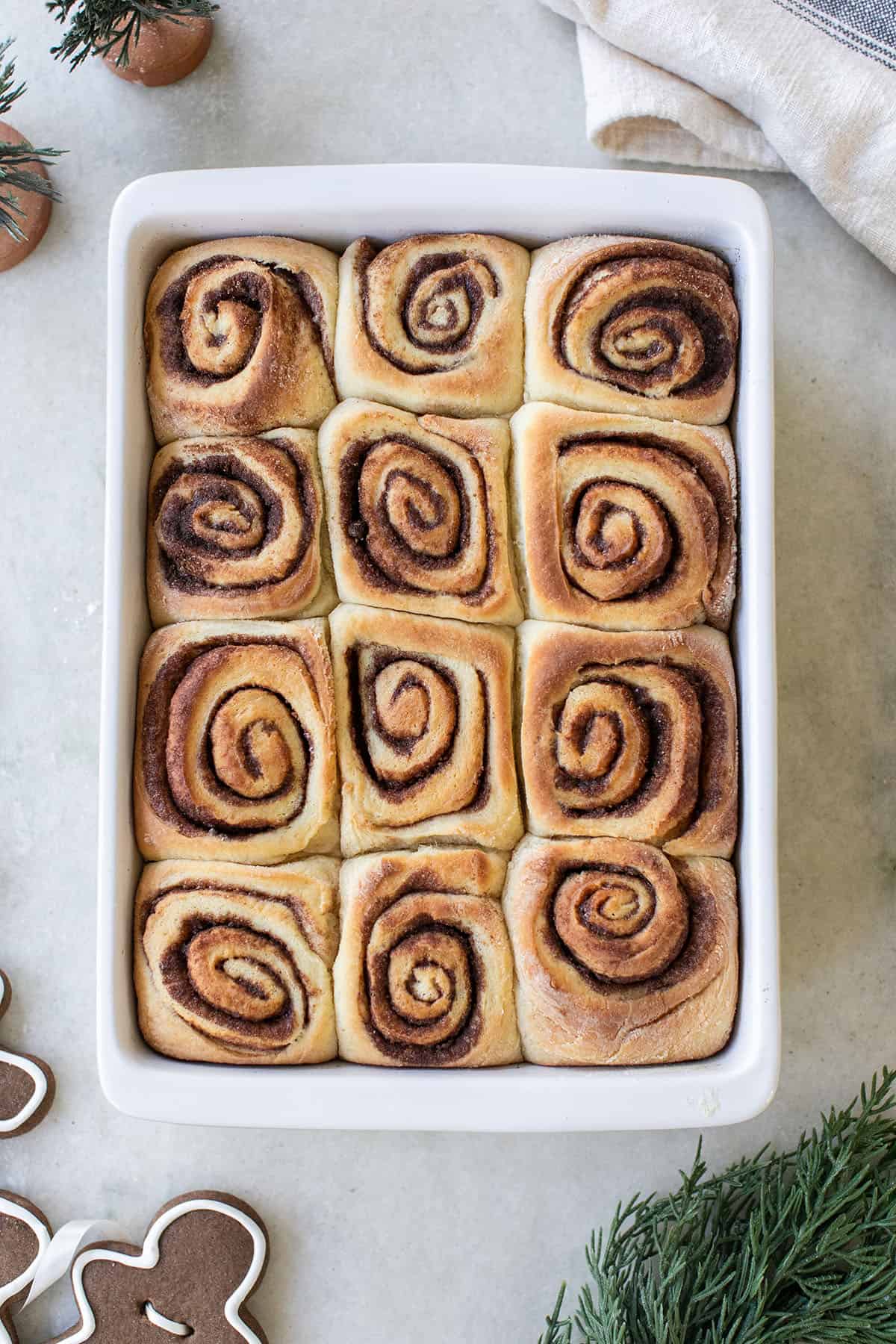 Eggnog Cinnamon Rolls
These are the fluffiest, most flavorful Eggnog Cinnamon Rolls! They are homemade, buttery cinnamon rolls that are covered with eggnog cinnamon roll icing.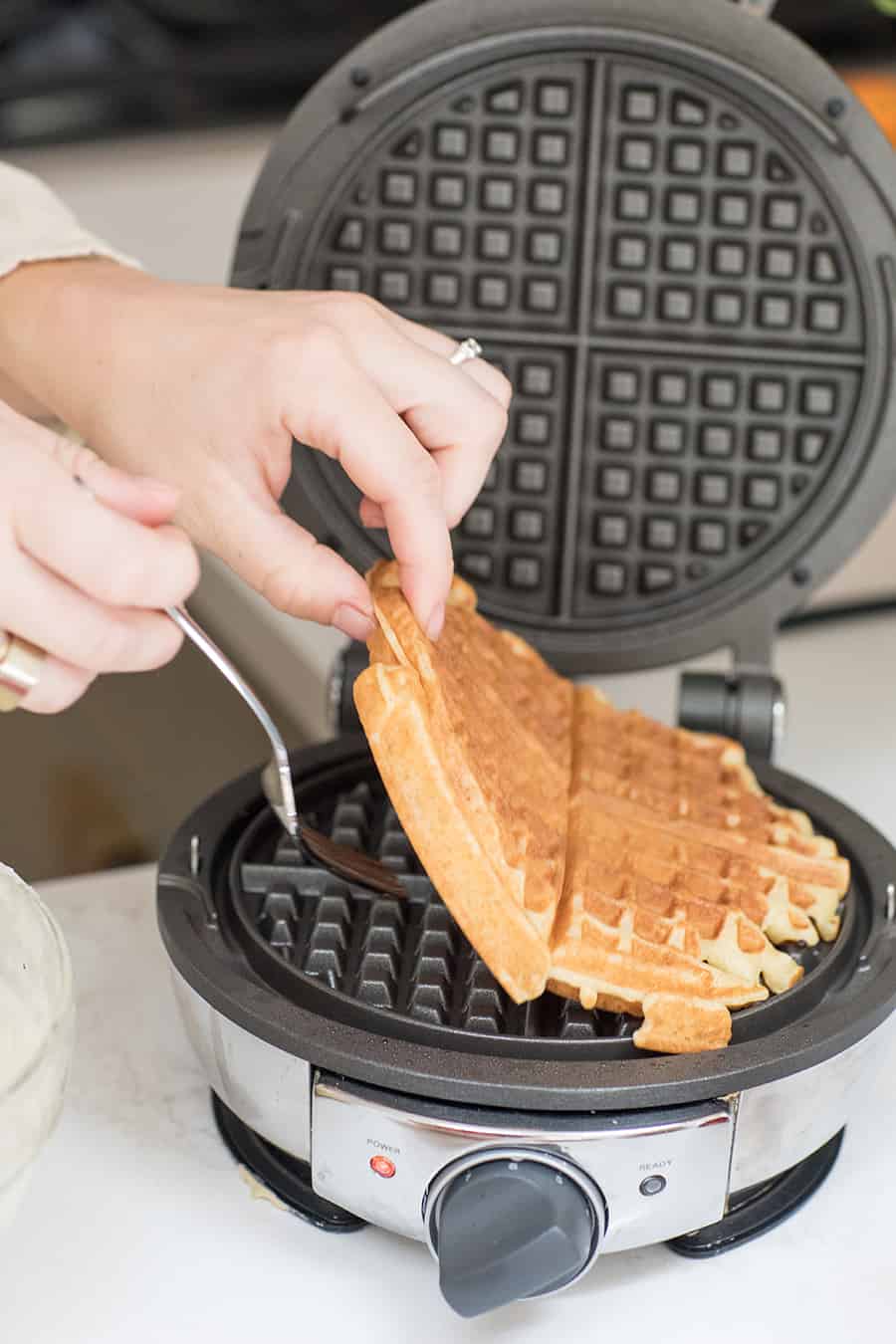 Overnight Yeast Waffles
The best crispy, buttery Homemade Waffle recipe ever! Make the batter overnight and the next morning your waffle batter will be ready! If you're having guests over make a waffle bar!
You can also put together a waffle bar for your guests too!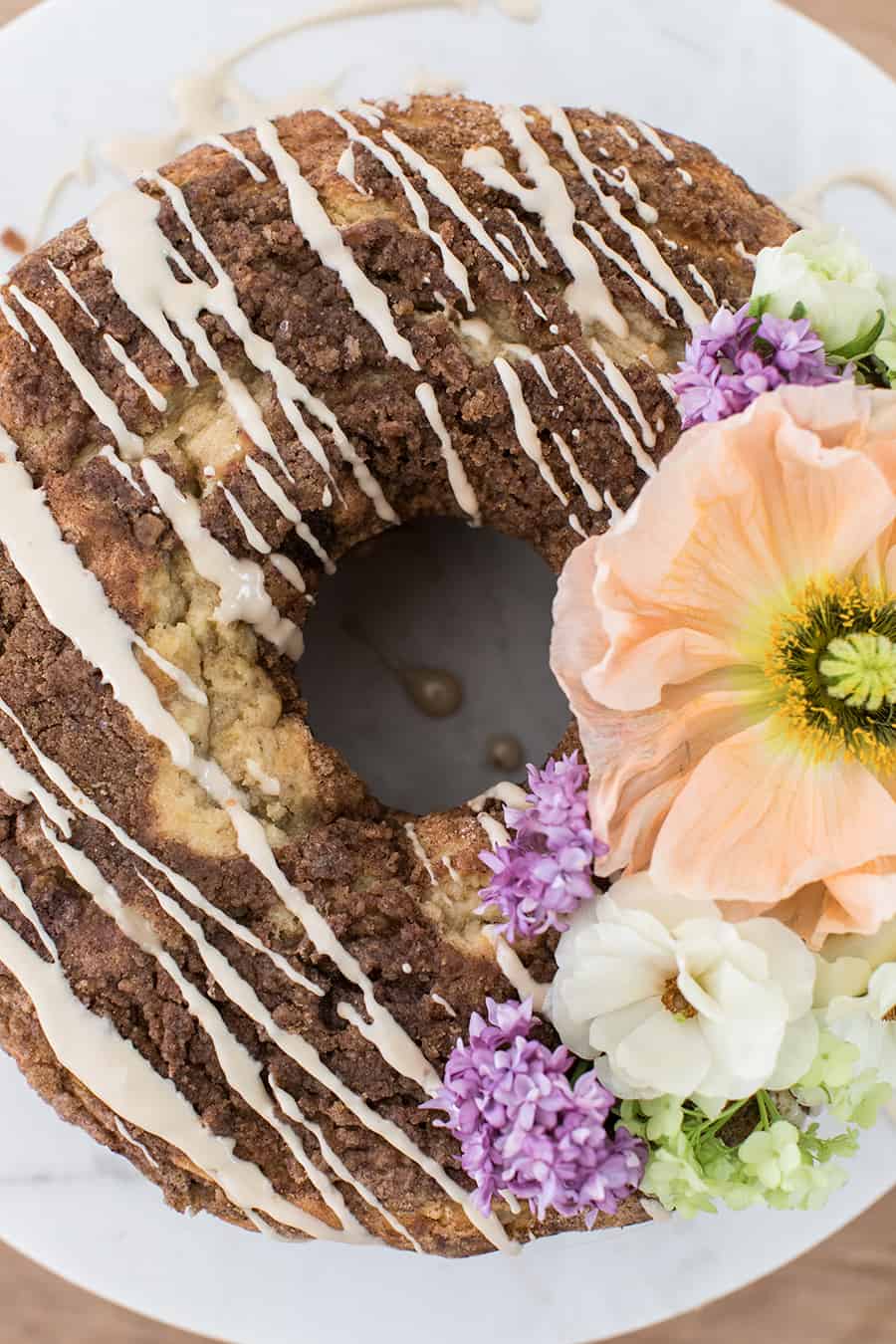 Coffee Cake Recipe
This delicious, moist Coffee Cake Recipe is perfect for brunch and spring parties! Packed with lovely flavors, such as cinnamon and vanilla, it's also got a great punch of espresso in the mix – so good!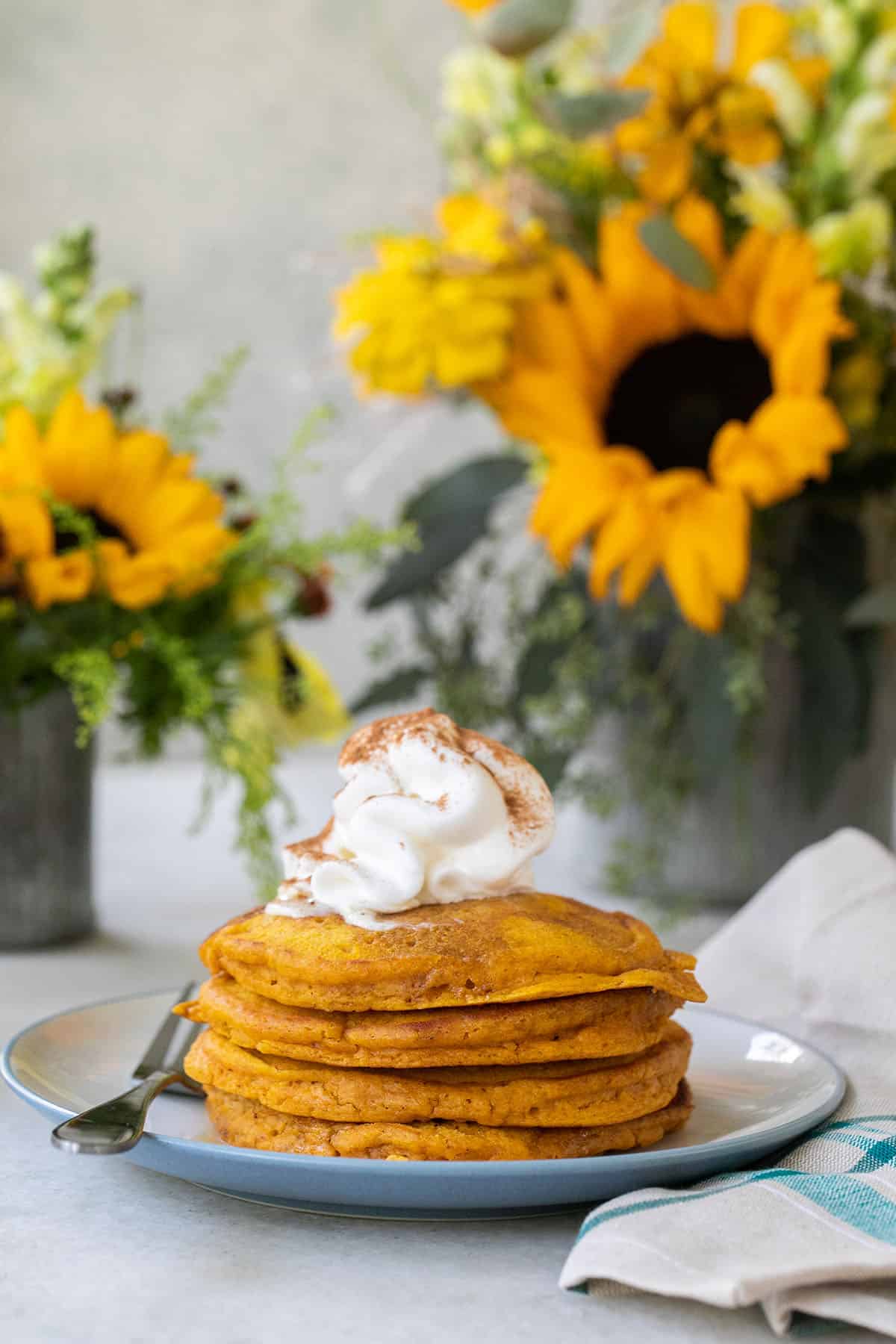 Easy Pumpkin Recipe
This fluffy, easy Pumpkin Pancake recipe is perfect for fall! These are made with pumpkin puree and pumpkin spice. They're simple to make and delicious with butter and whole maple syrup.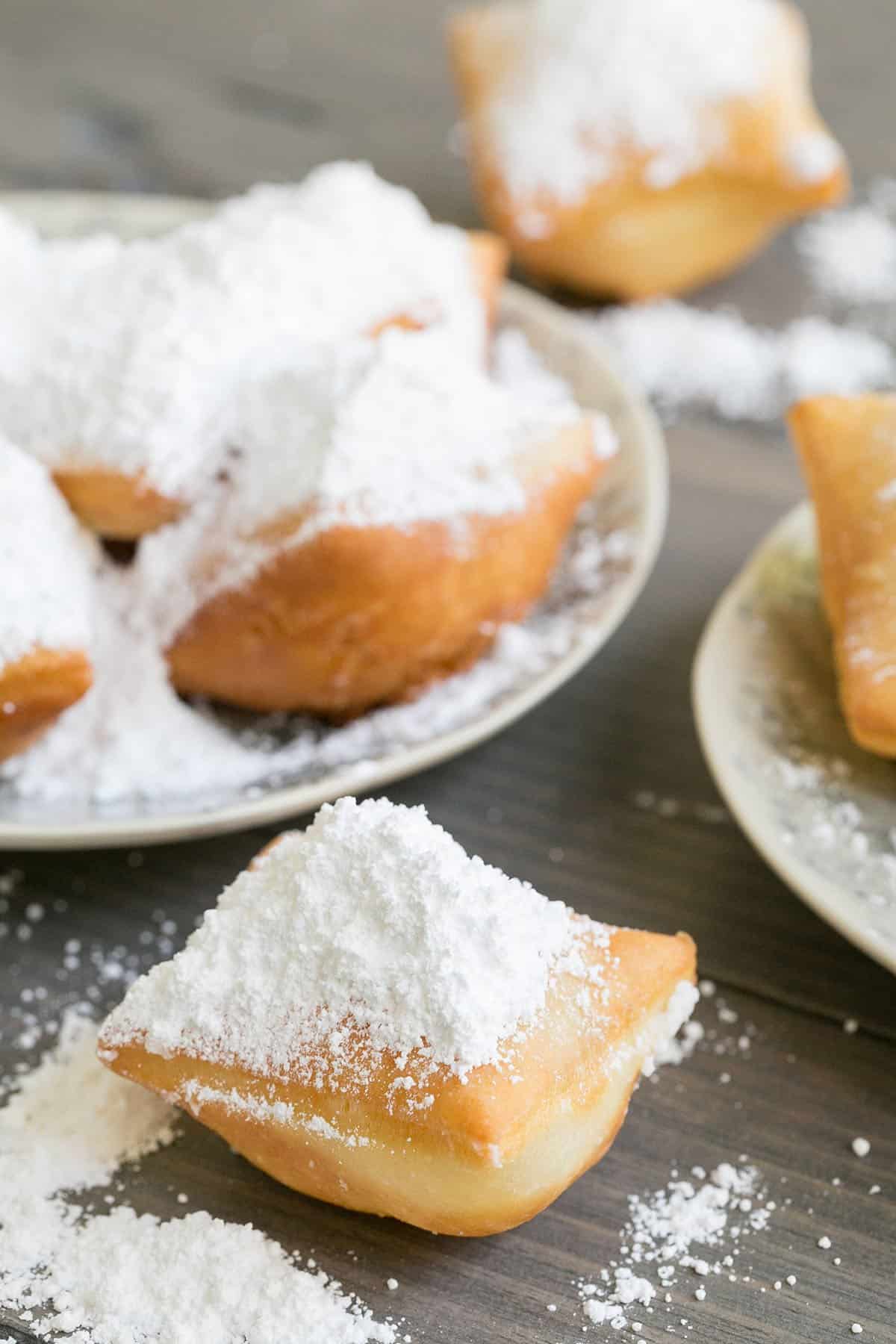 New Orleans Style Benginets
These New Orleans beignets are so soft, pillowy and light! An authentic take on the classic southern fritters. They are easy to make and will not disappoint! A little, fried pastry that is covered in powdered sugar.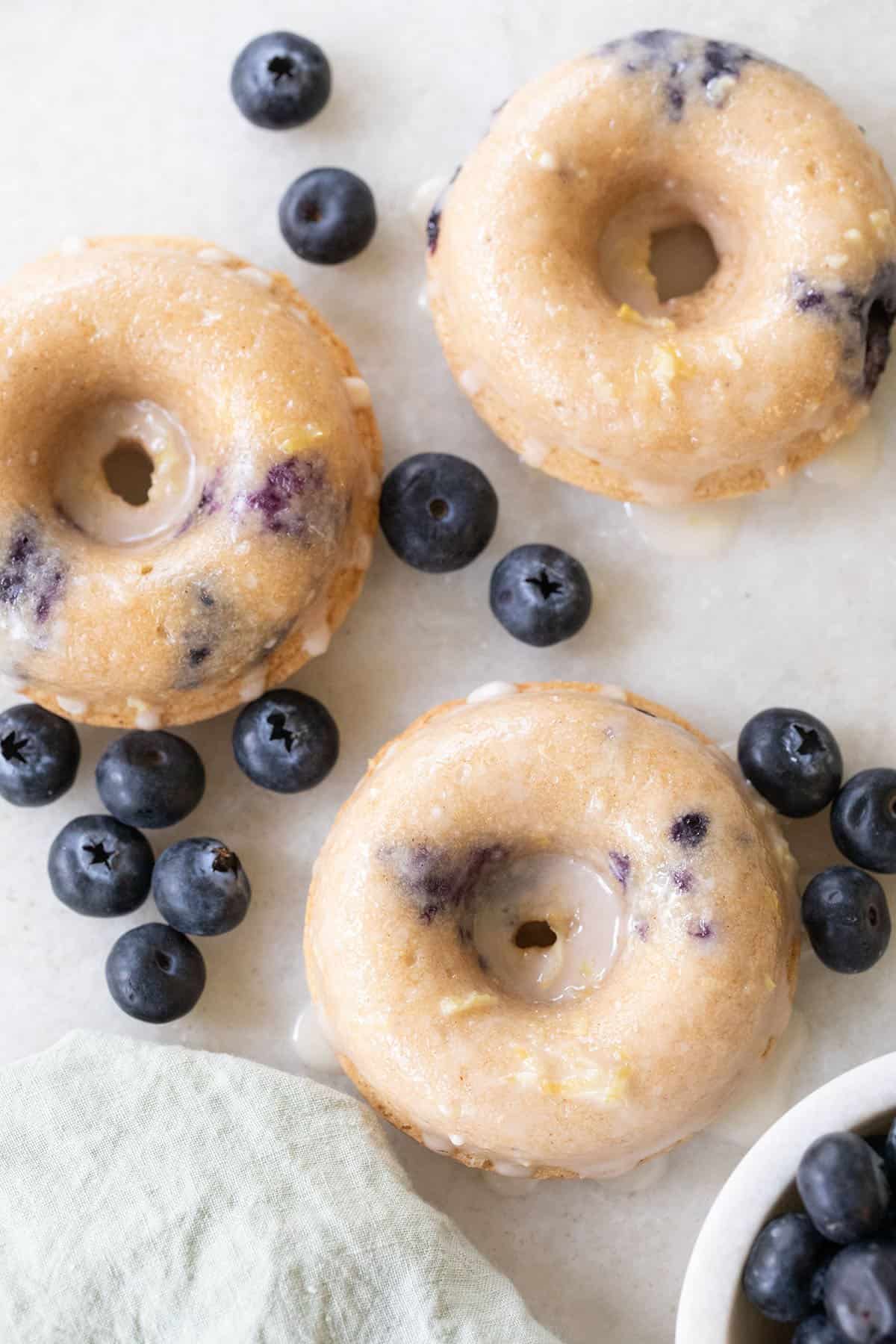 Baked Blueberry Donuts
These are super moist, tender blueberry donuts. They are one of our favorite baked donut recipes and are perfect to serve for brunch year-round.
The Best Blackberry Muffins
If it's blackberry season, make these blackberry muffins! They are so good, moist and perfect for brunch.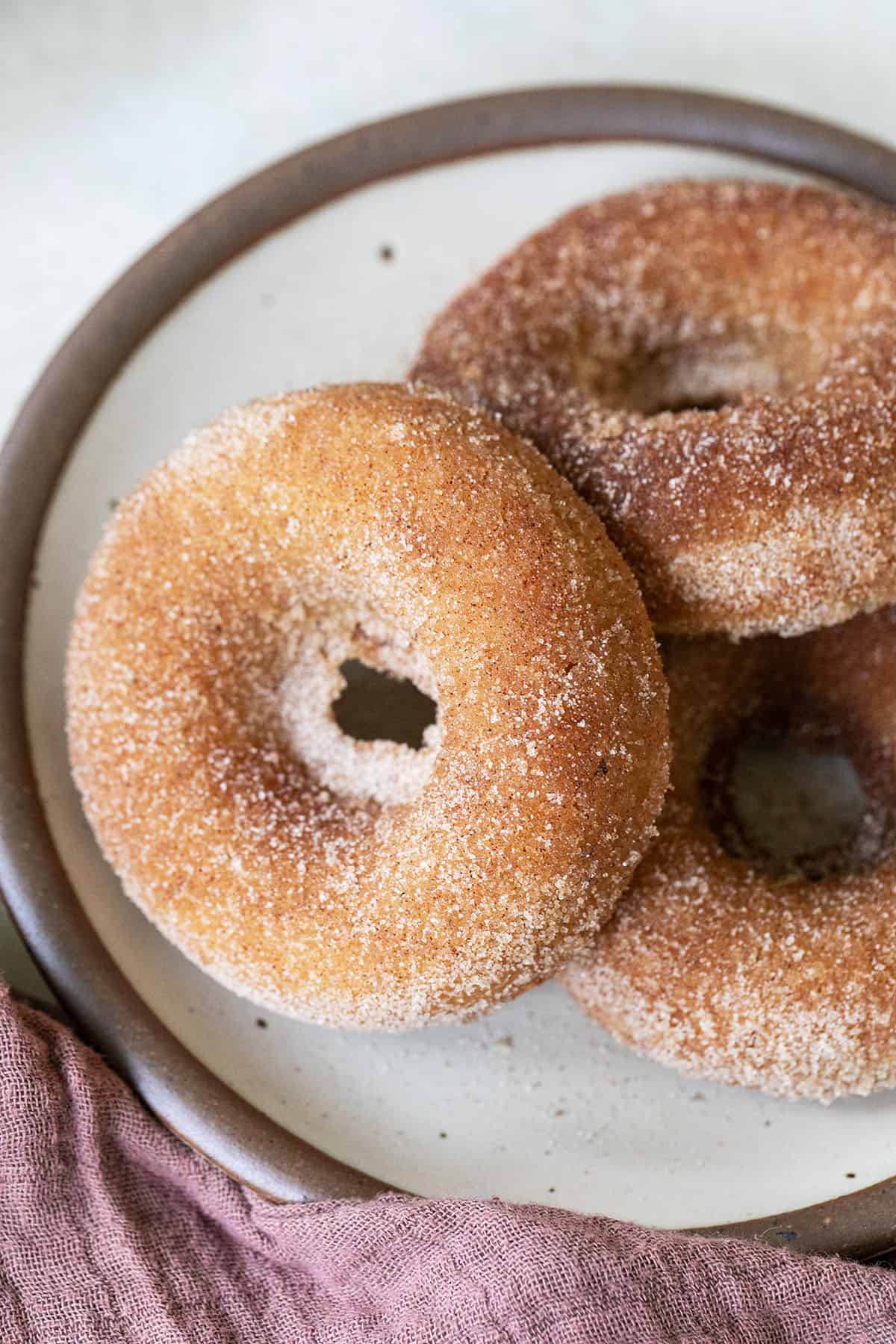 Apple Cider Donuts
You will go crazy over this melt-in-your-mouth, baked Apple Cider donut! The flavor is full of fall favorites such as apple cider and warm spices like cardamom, and cinnamon with a hint of orange zest. The donuts are moist, fluffy, and one of the best apple cider donut recipes we've ever had.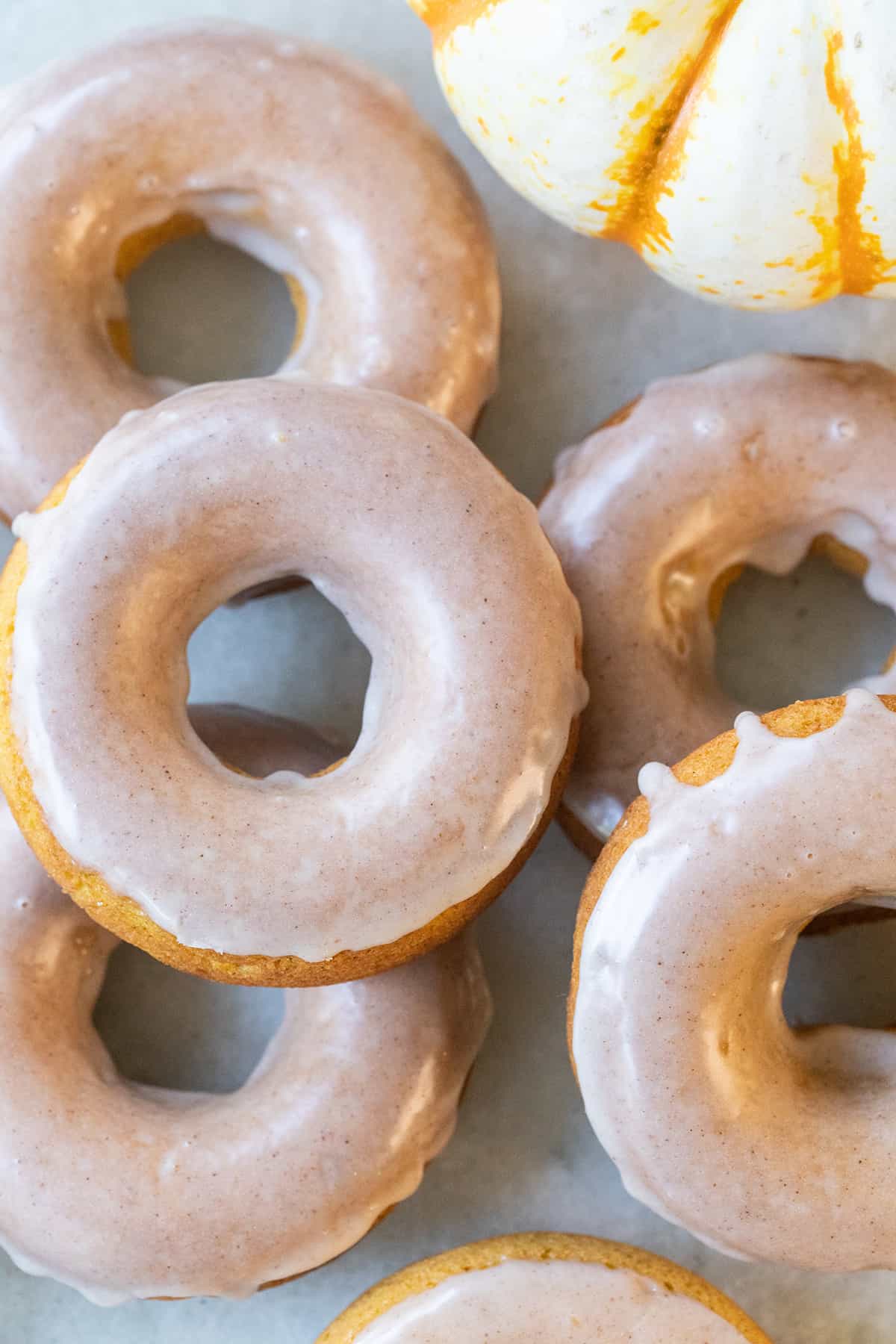 The Best Baked Pumpkin Donuts
These pumpkin donuts are so super tender, full of flavor, and wonderful to serve in the fall!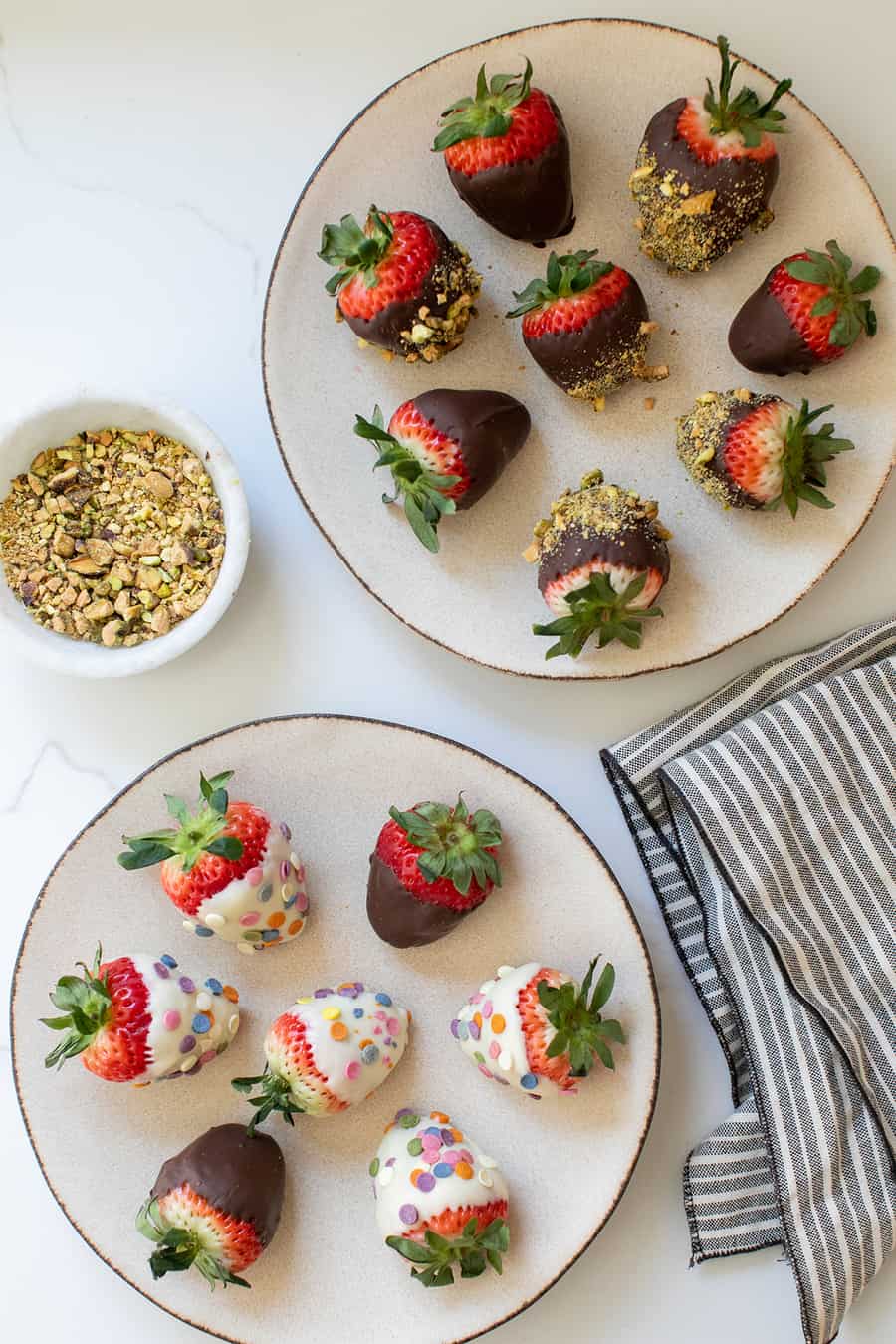 Chocolate Covered Strawberries
Having something sweet for brunch is always a good idea! Try these Chocolate Covered Strawberries. Fresh juicy strawberries, dipped into chocolate!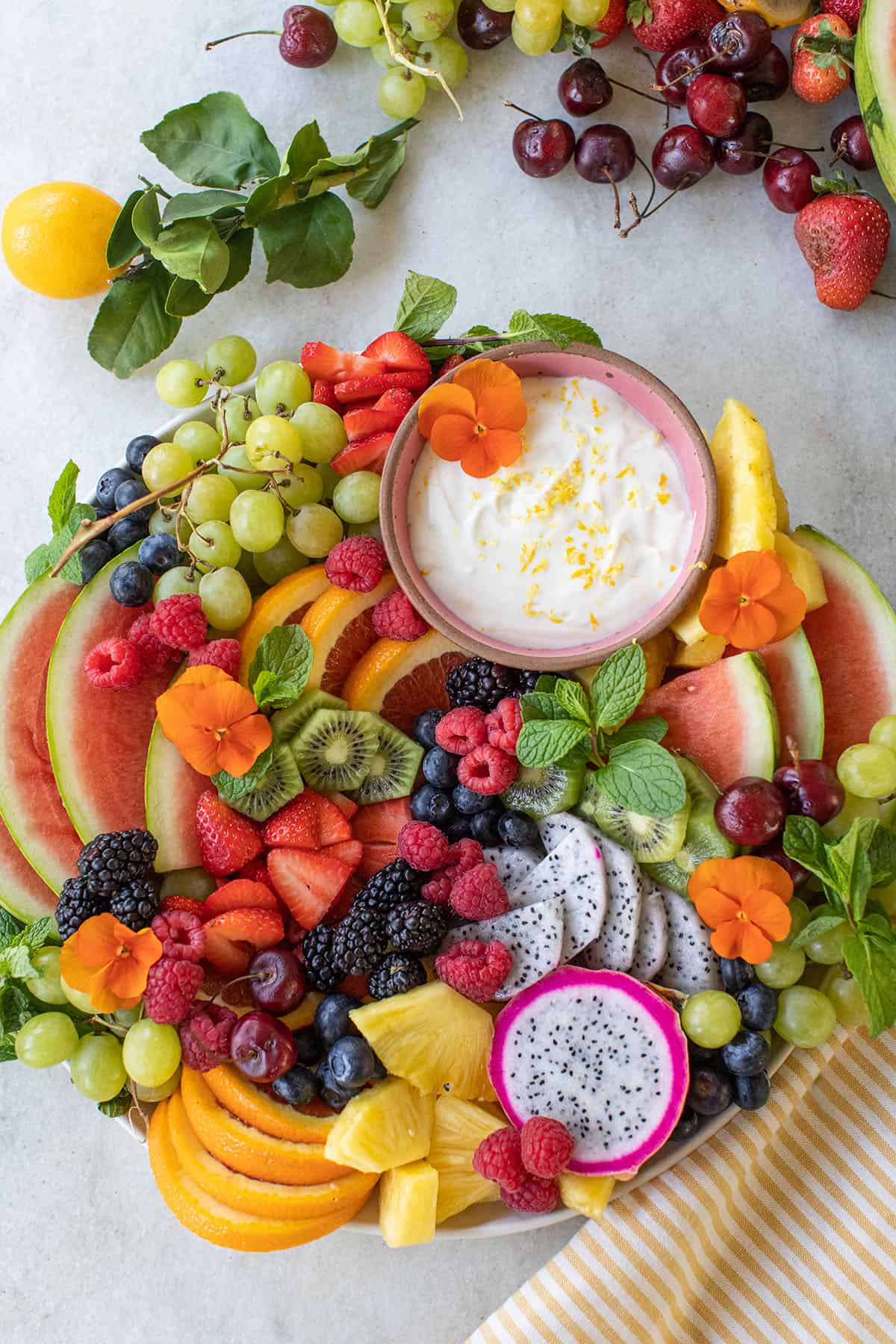 Seasonal Fruit Platter
There is nothing better than a colorful fruit platter filled with fresh fruit for brunch! Serve it with our fruit dip for the ultimate side dish.
Frequently Asked Questions
What is a typical brunch menu?
A typical brunch menu consists of either pancakes, french toast, or waffles with an egg dish like scrambled eggs or quiche. A meat dish like sausage or bacon and a platter of fresh fruit. Pair these dishes with a bunch of cocktails for a typical brunch menu.
What are the most popular brunch items?
Here are the 10 most popular brunch recipes:
1. Pancakes
2. Eggs Benedict
3. Waffles
4. Scrambler
5. Omelettes
6. French Toast
7. Quiche
8. Muffins
9. Donuts
10. Hashbrowns
What is a Sunday brunch?
Brunch is a later morning meal eaten in the afternoon instead of breakfast or lunch. It's typically enjoyed on Saturday and Sunday afternoons.
More Brunch Recipe Ideas You'll Love
Here are more brunch recipe ideas you'll love!
Brunch Ideas for Guests
Make brunch special by creating some of these ideas:
Set a Propper Table – See our guide for setting the table properly for your brunch.
Seating Cards – Make it special with custom seating cards.
Flowers– Create beautiful floral arrangements to use as centerpieces.
Spritzer Bar – Set up a create-your-own spritz cocktail bar for your guests to enjoy.
Food Covers – If you're hosting a brunch outside, keep unwanted guests away with these food covers!
Sparkle Syrup – Serve pancakes, french toast, and waffles with sparkle syrup! This is such a special treat for guests.
Mimosas – Serve the most classic brunch cocktail of all, mimosas!
Mojito Bar – Have guests create their own mojitos for brunch.
Brunch Drink Recipe Ideas
Cocktails are great, but if you need some non-acholic drinks ideas, here are our favorite drink recipes for brunch:
Let us know if you make any of these brunch recipe ideas by leaving a comment and review below!
You can also FOLLOW US on FACEBOOK, INSTAGRAM, and PINTEREST to see more delicious recipes, cocktails, desserts, and parties!
Brunch Recipes – French Toast Puffs
We have been making these french toast puffs for years! Perfectly, puffy fried puffs that are soft in the middle and crunch on the outside.
Print
Pin
Rate
Ingredients
1

loaf

french bread

3

eggs

3/4

cup

milk

1

tsp

vanilla extract

5

tbsp

vegetable oil

,

more if needed

1

tbsp

unsalted butter
Instructions
Cut the french bread roll into 1-2″ cubes.

In a large bowl, whisk together the eggs, milk and vanilla paste.

Add the bread cubes into the bowl with the egg mixture and move them around until they've all been coated. Let them soak for a few minutes.

In the meantime, heat the oil and butter in a frying pan. When the oil is hot, place the cubes in the pan.

Turn them often so they don't burn on one side.

Once they become a dark golden brown, remove them. Add butter, syrup and powdered sugar to the top. Enjoy
Nutrition
Calories:
392
kcal
|
Carbohydrates:
59
g
|
Protein:
17
g
|
Fat:
9
g
|
Saturated Fat:
4
g
|
Polyunsaturated Fat:
2
g
|
Monounsaturated Fat:
3
g
|
Trans Fat:
1
g
|
Cholesterol:
135
mg
|
Sodium:
580
mg
|
Potassium:
236
mg
|
Fiber:
2
g
|
Sugar:
5
g
|
Vitamin A:
340
IU
|
Vitamin C:
1
mg
|
Calcium:
115
mg
|
Iron:
4
mg