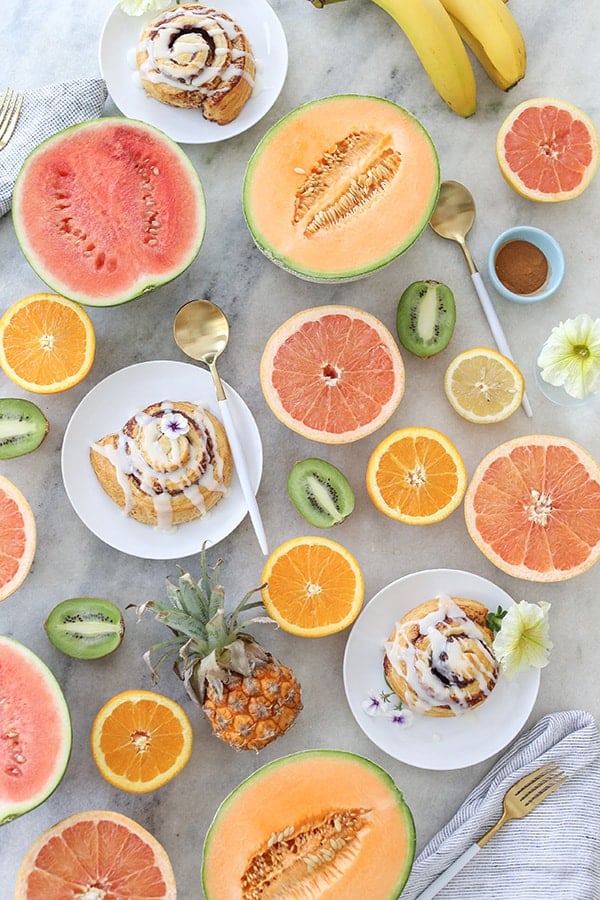 At Sugar and Charm, we're all about easy entertaining – I can promise you that this is the easiest brunch idea ever and will take you about 15 minutes to set up! This charming brunch also looks absolutely stunning and works as a centerpiece and decor too!! I cut our favorite fruit in half, down the center, long ways to create fruit halves, that way each guest can take half of a mini-watermelon, cantaloupe, orange or kiwi and eat it just like that with a spoon!! It's a great way to serve to fruit because you don't have to chop anything and you don't need to dirty plates or bowls. You can use whatever fruit you like! It's extremely easy and creates a beautiful spread. Seriously, this is the easiest way to serve fruit and is actually really fun for kids too.
I also baked up some store-bought cinnamon rolls…you can make homemade ones too, but then it wouldn't be a 15 minute brunch! Finally, I added our new favorite snacks, Chobani Flip Cinnamon Bun Fun, to the table because they're a huge hit in our house! They add a little protein to the table and they're great for brunch. Oh, and they save on clean-up too! No extra dishes needed 🙂 Romeo literally has one every single day and loves trying all of the flavors – especially the chocolate ones!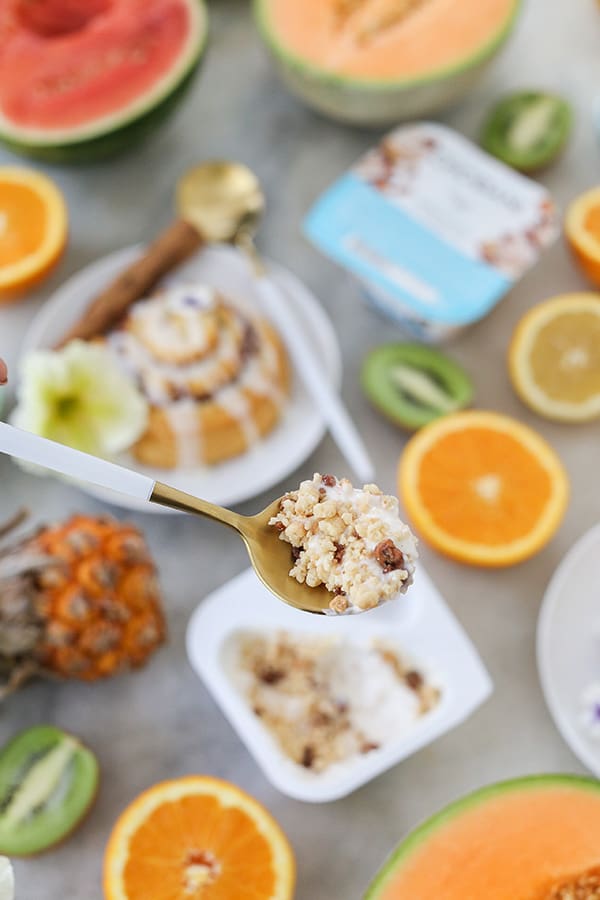 Add a few fresh flowers in bud vases and some flowers on the plates for a charming touch!
This post was sponsored by Chobani