We hosted a Spring Brunch with ScholarShare 529 that was not only beautiful and fun but also educational! I loved teaching my mom friends how to help their kids save for college! See all of the details below.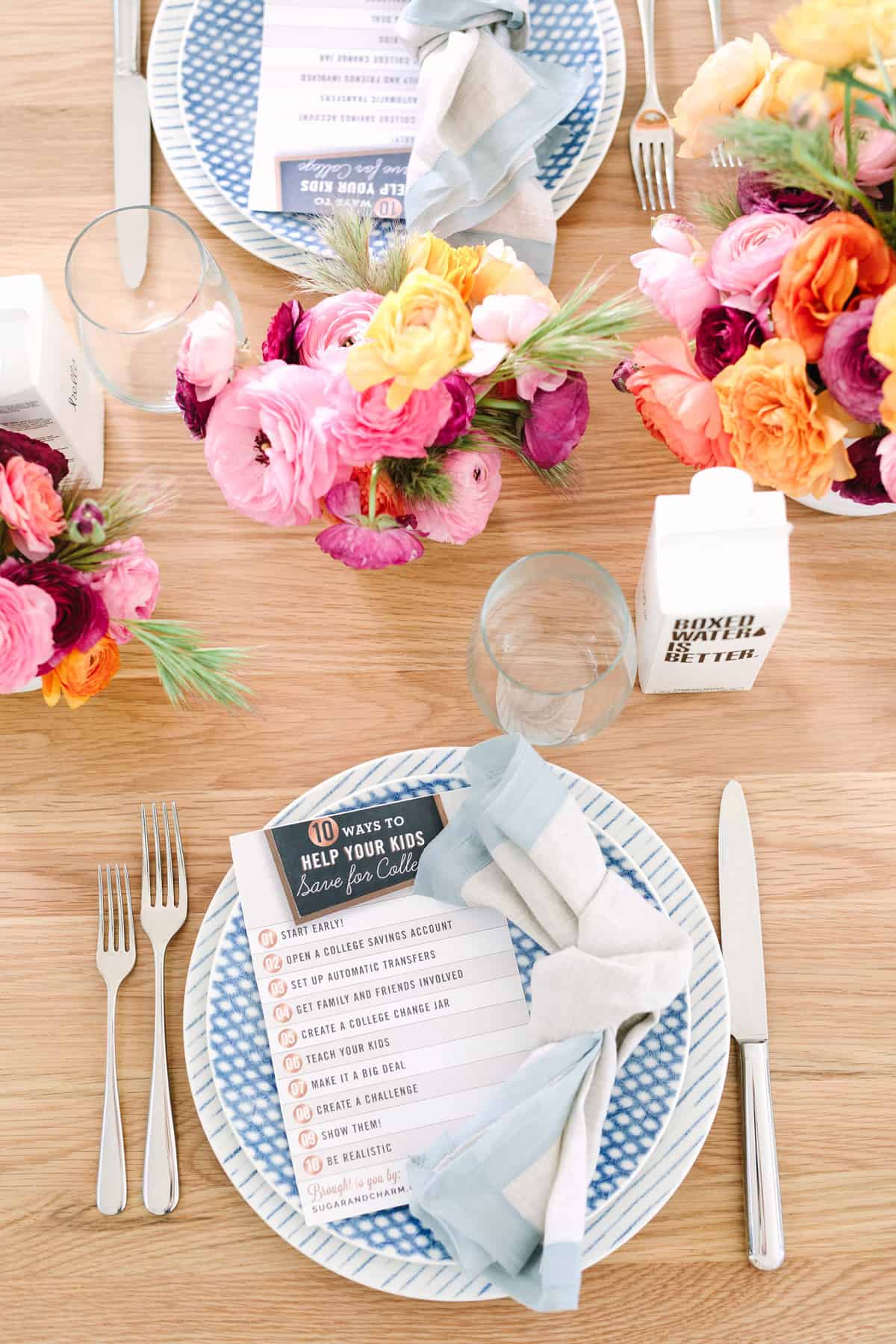 I couldn't be happier that my first brunch at our house was not only incredibly fun, but also educational! We teamed up with ScholarShare 529 and invited a few of my friends, who have young kids, over for a morning of food, flowers and a little session about saving for college.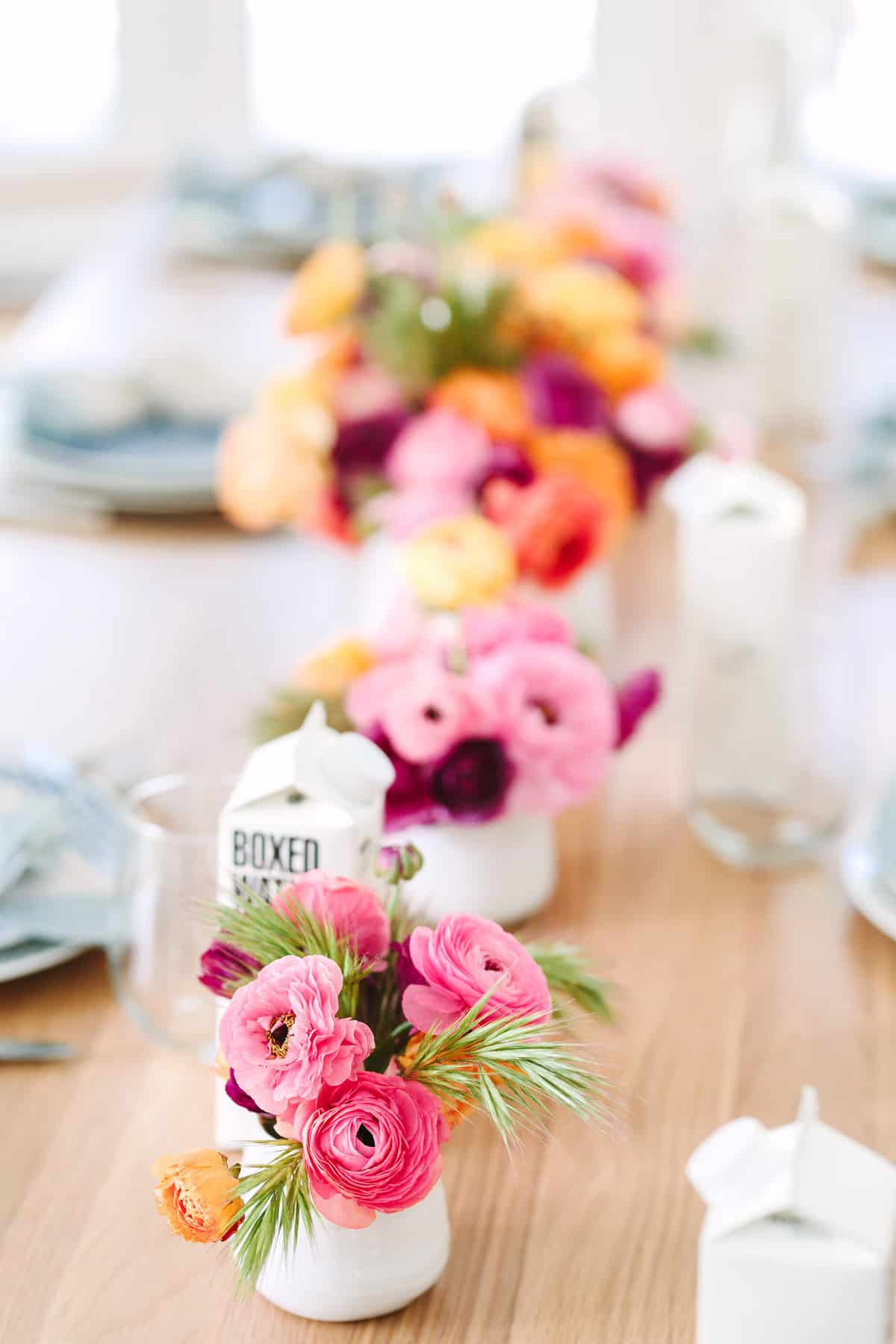 I love any excuse to host a party, but I'm really passionate about this because it's always surprising to me how many people don't have a college savings account for their young ones.
I feel like talking about it early and discussing the benefits of opening a ScholarShare 529 will end up saving people thousands of dollars and set expectations for their kids to attend college. I showed how we use our ScholarShare 529 savings plan here and 10 Ways to Help Your Kids Save for College too, which is what we discussed during brunch!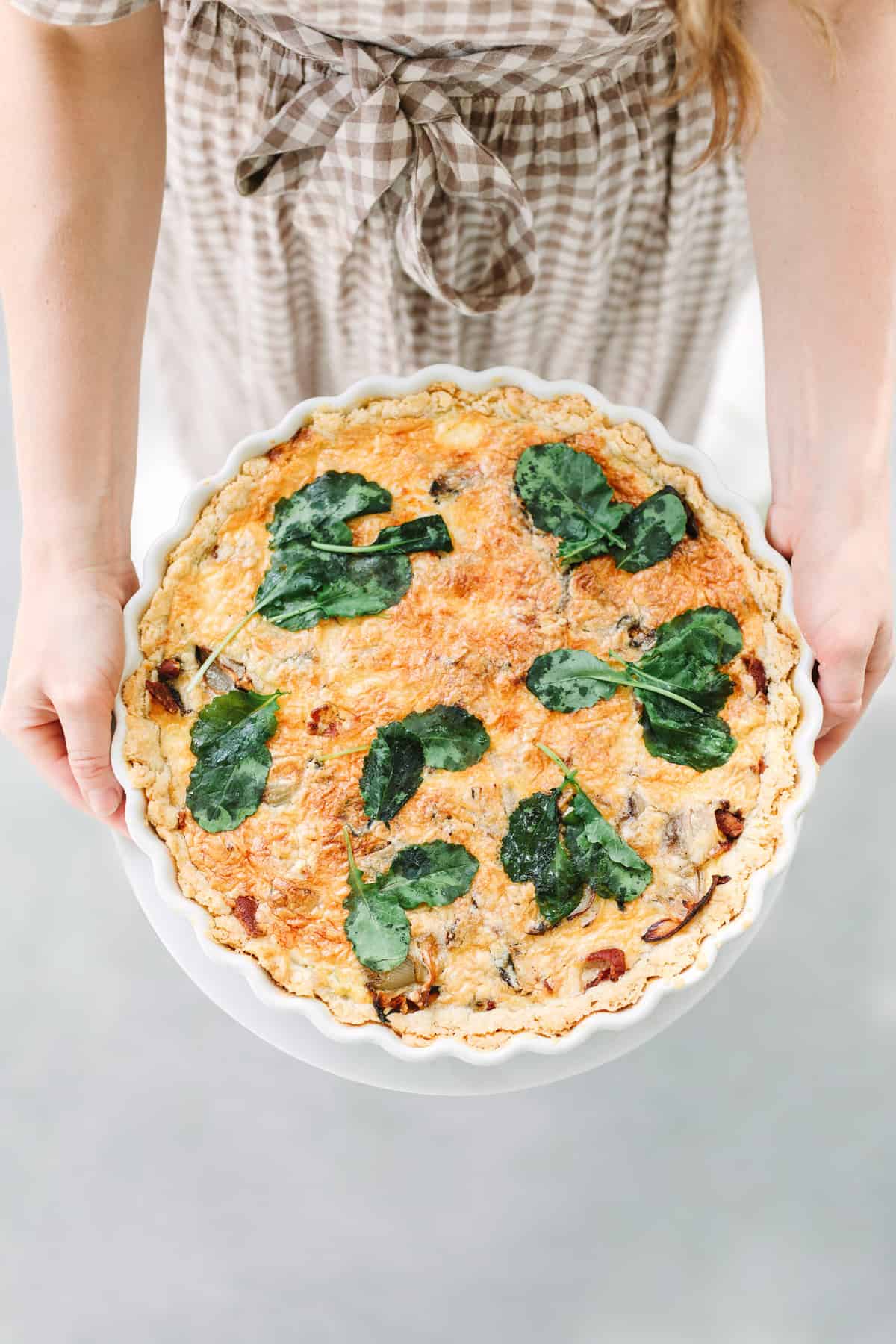 Spring Brunch Menu
Brunch has always been my favorite meal to make when entertaining or hosting. Who doesn't love frittatas and quiche?!
I had so much fun planning the menu, my go-to is this frittata recipe because it's always a hit! I also whipped up this shallot and bacon quiche from What's Gaby Cooking with my fave crust. Everyone loved it!
One of my friends, who attended the brunch, owns Daily Harvest, a beautiful local and organic cafe and they make the most delicious chicken salad, so I ordered that, some coconut chia pudding and cold-pressed juice to serve.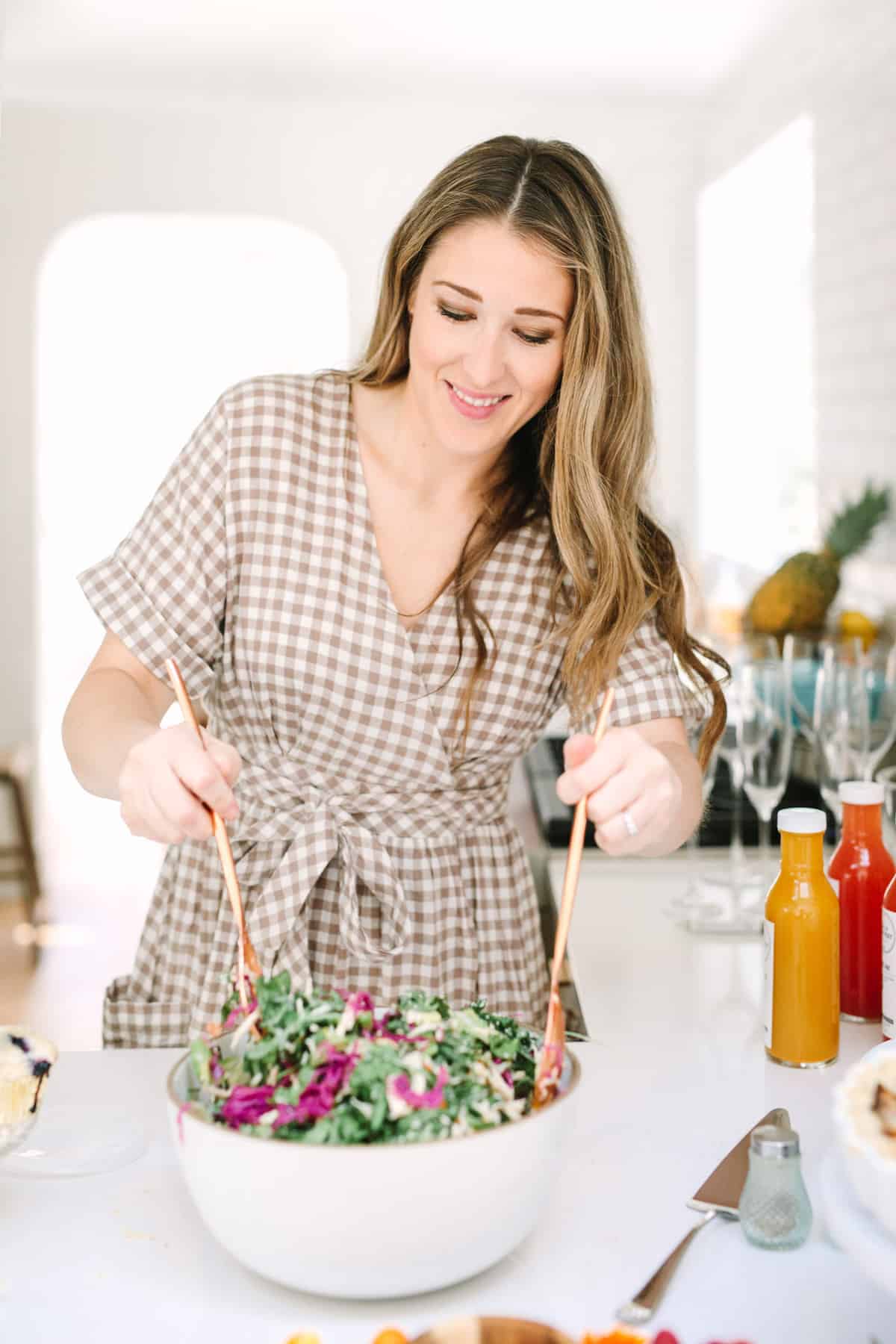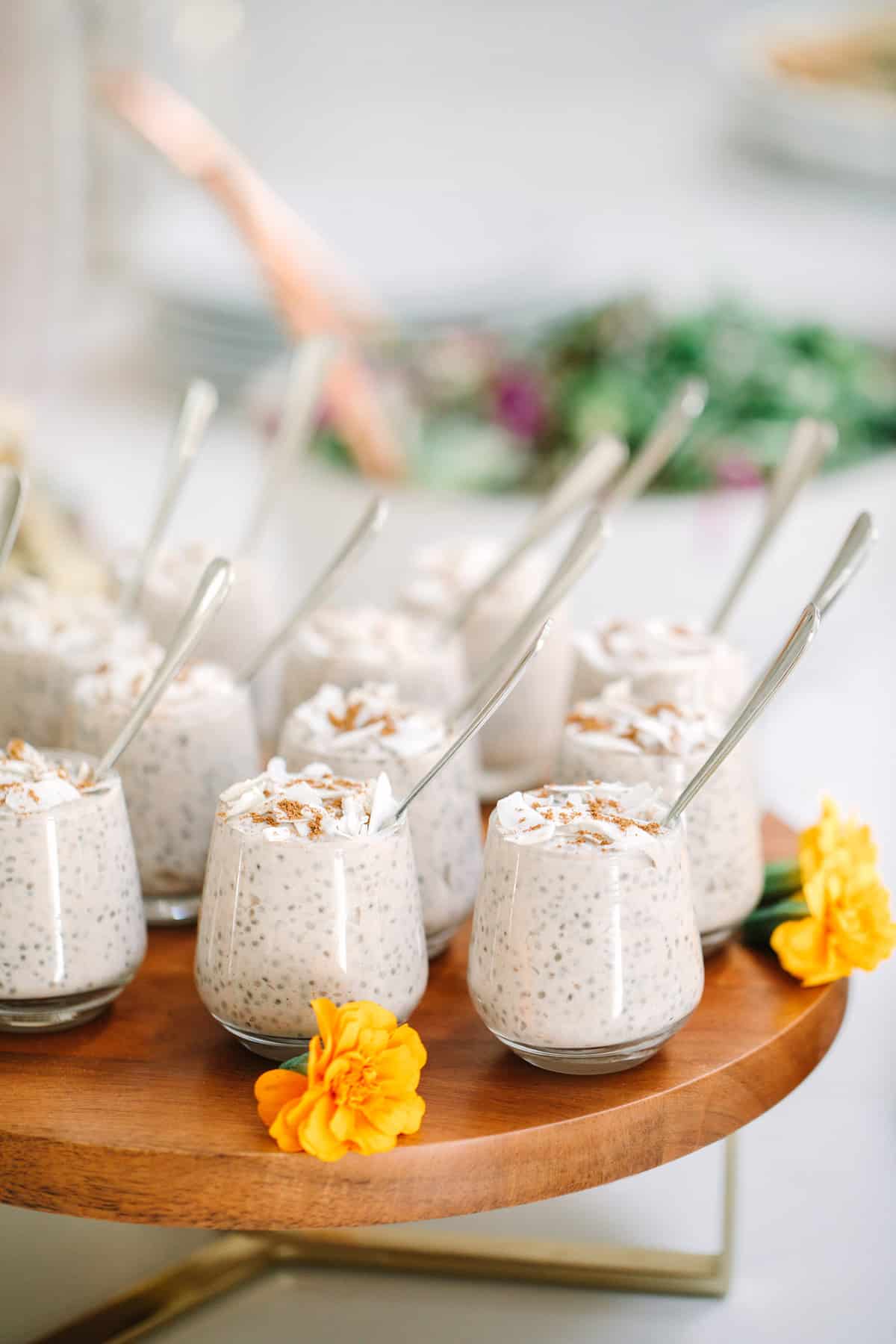 The coconut chia pudding was delicious!! It came in a large bowl, so I scooped it into these tiny glass jars and served the pudding with small spoons.
Spring Brunch Drinks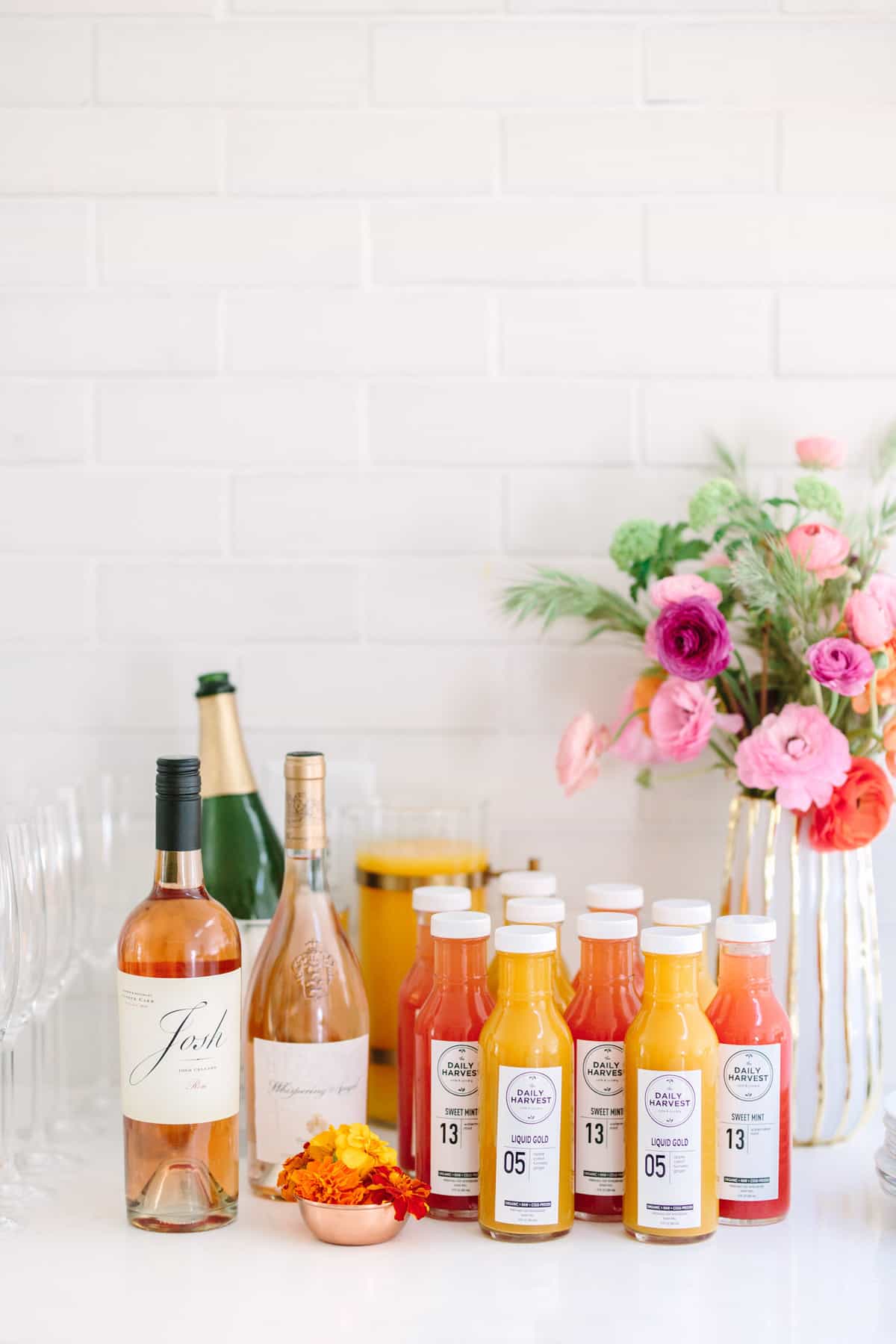 We made Champagne mimosas with fresh-pressed juice. Also, served mini-margaritas! The mini-margaritas add a charming touch and break the ice a little when guests arrive! It's nice having a few options so there's something for everyone.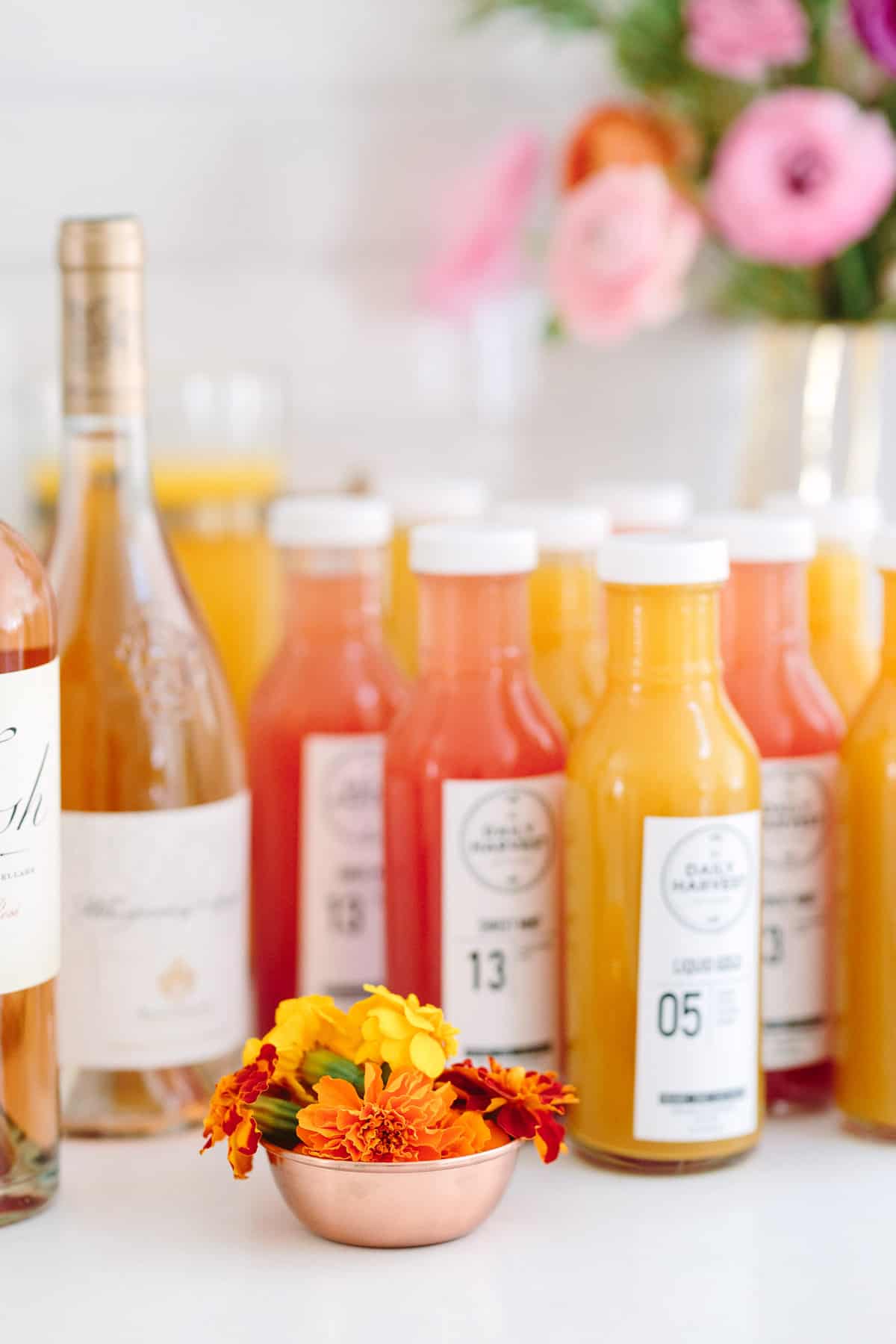 Boxed water on each table setting because it reminded me of milk cartons you would see at school (tying in the educational portion of the brunch!)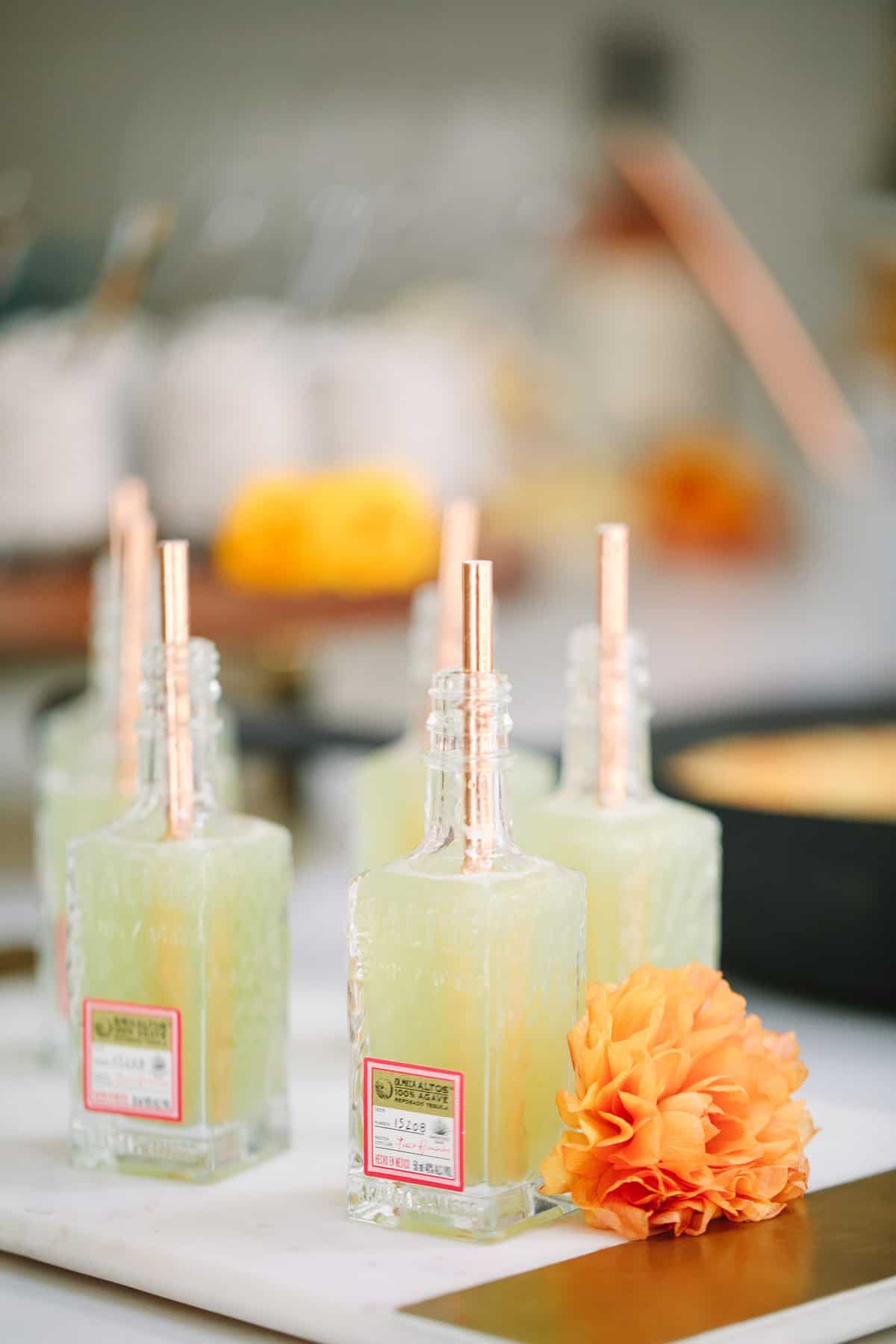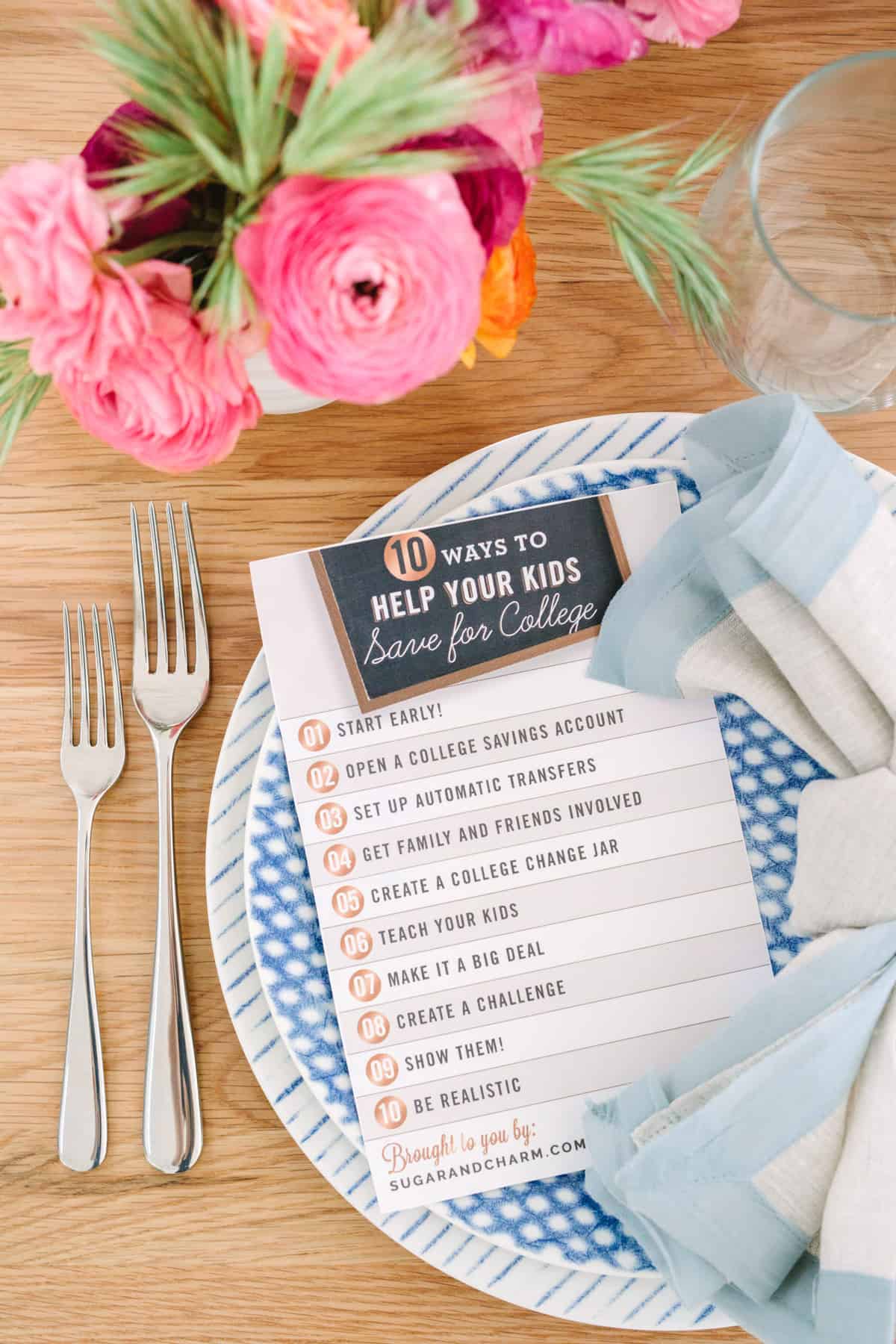 This printout was placed on each place setting. It was a charming touch and a way for guests to learn how to involve their kids when saving for college.
Spring Brunch Activity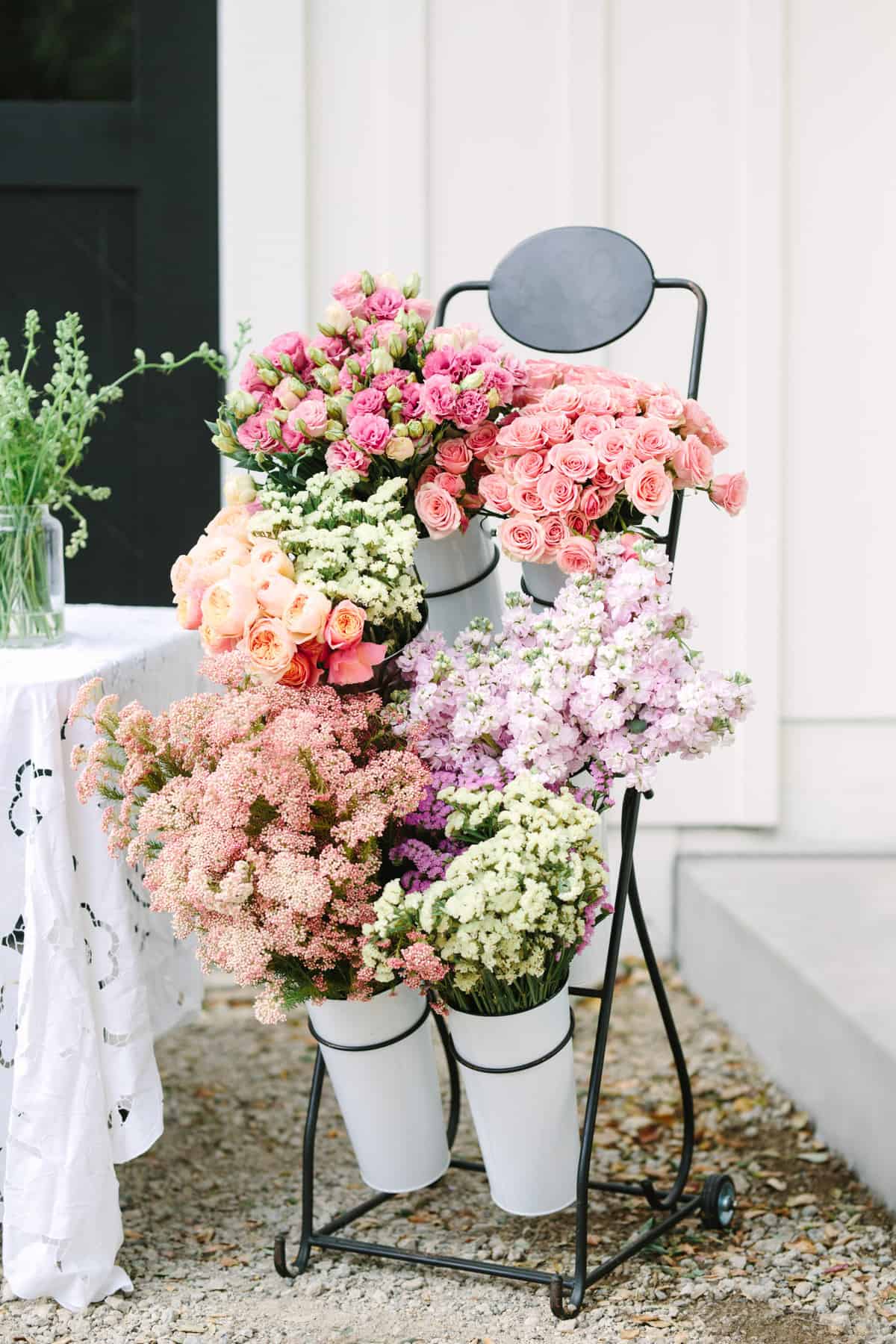 Flower Station
I like to provide an activity for my guests to do during an event too. It's a way for everyone to interact by creating and gives them an opportunity to hang out and meet! I had Erin, of White Fig Designs, come and set up a beautiful flower bar so all of my friends got to make gorgeous arrangements!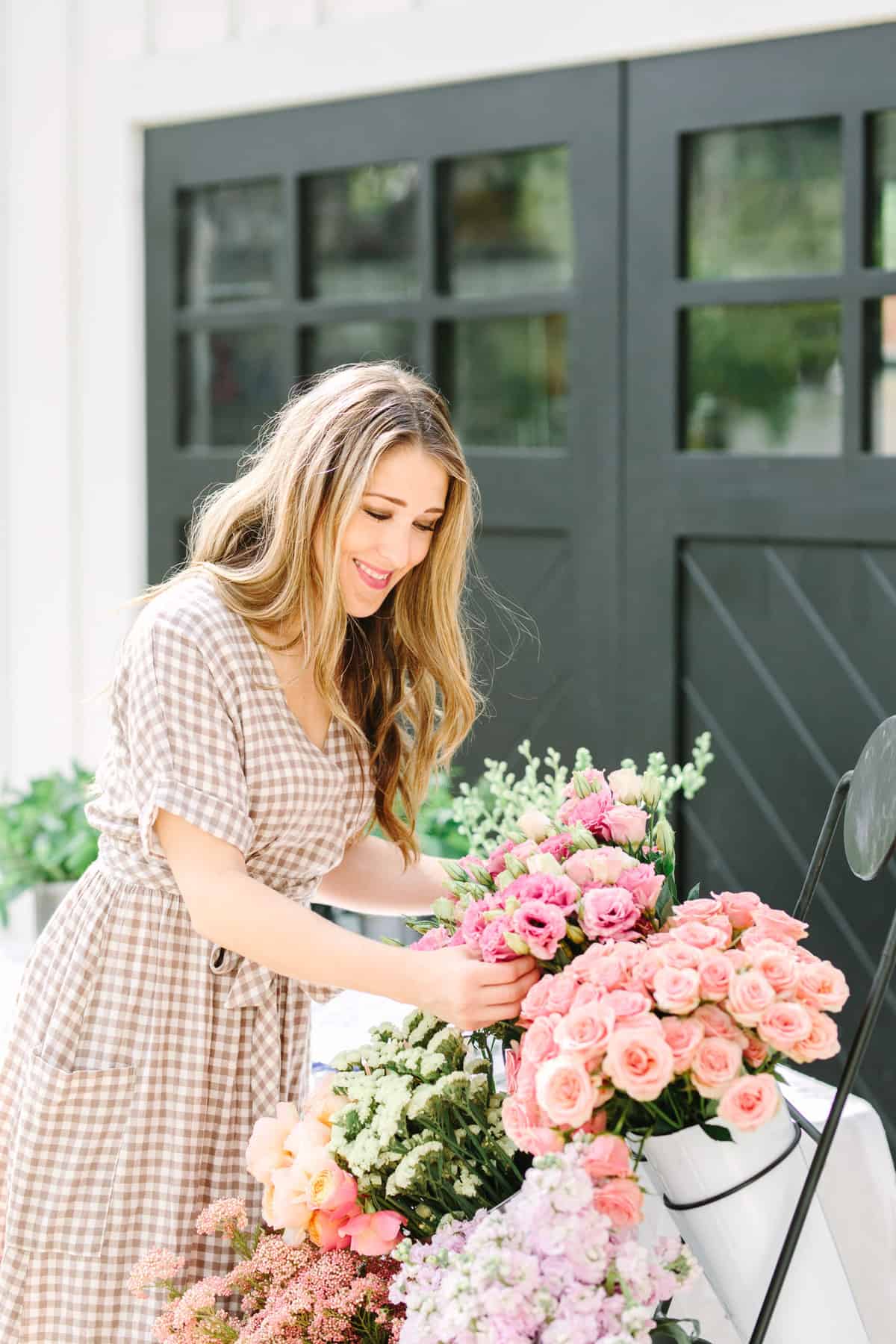 I told Erin I wanted my guests to be able to make a decent-sized arrangement and something they can enjoy in their home.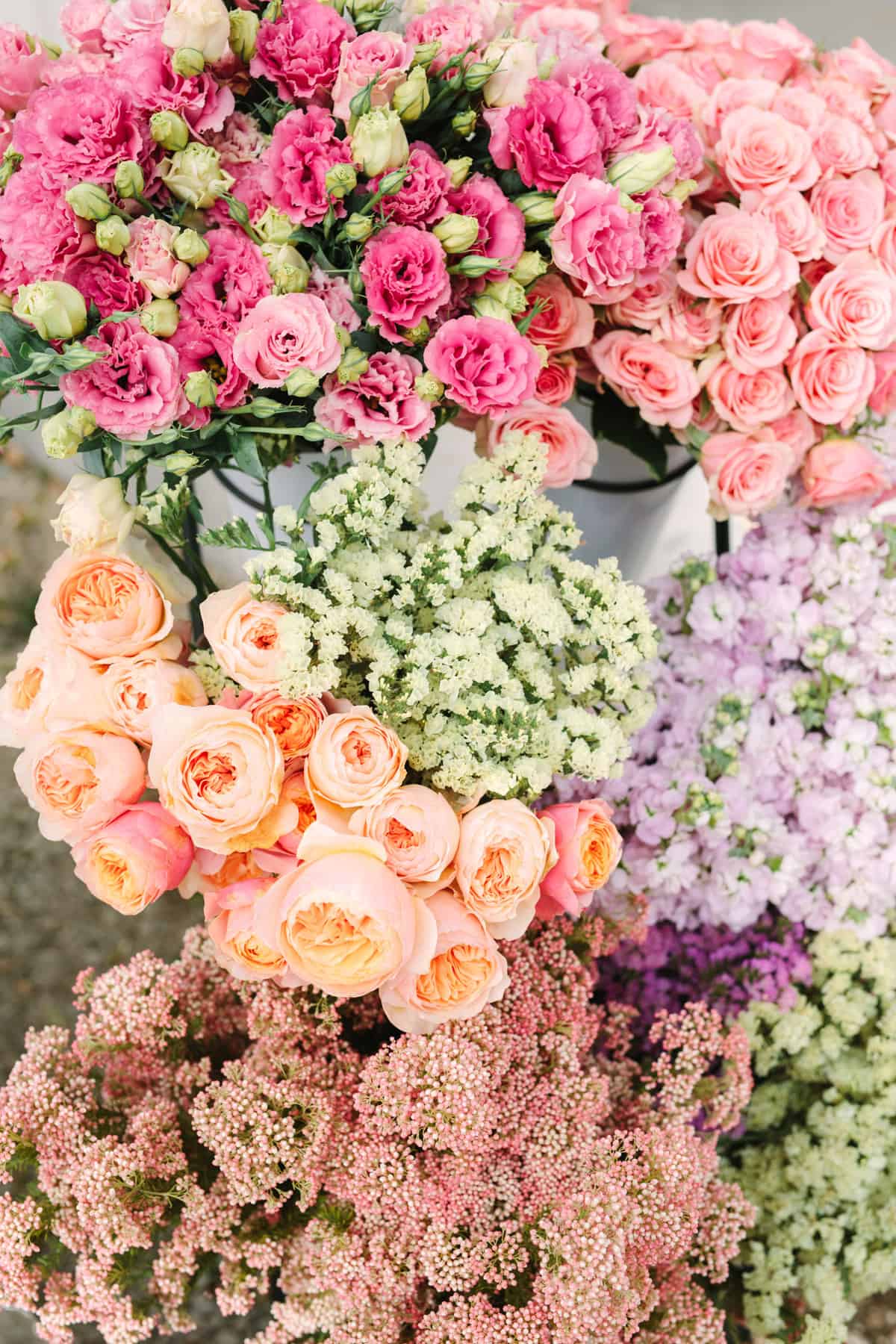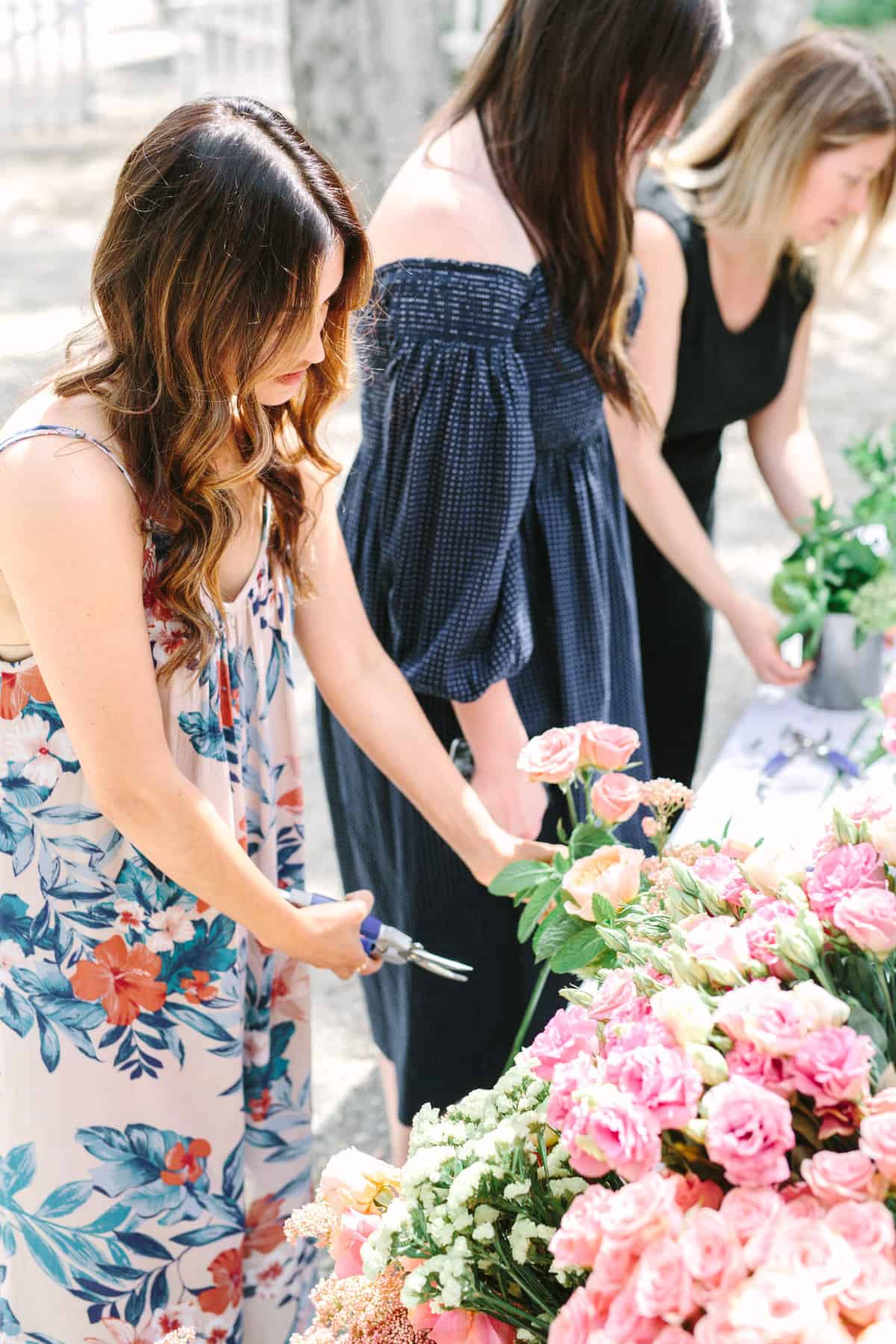 Overall, this spring brunch was really enjoyable and my mama friends left with a little more insight into saving for college, beautiful floral arrangements and full bellies! We kept it short and sweet and everyone had a blast!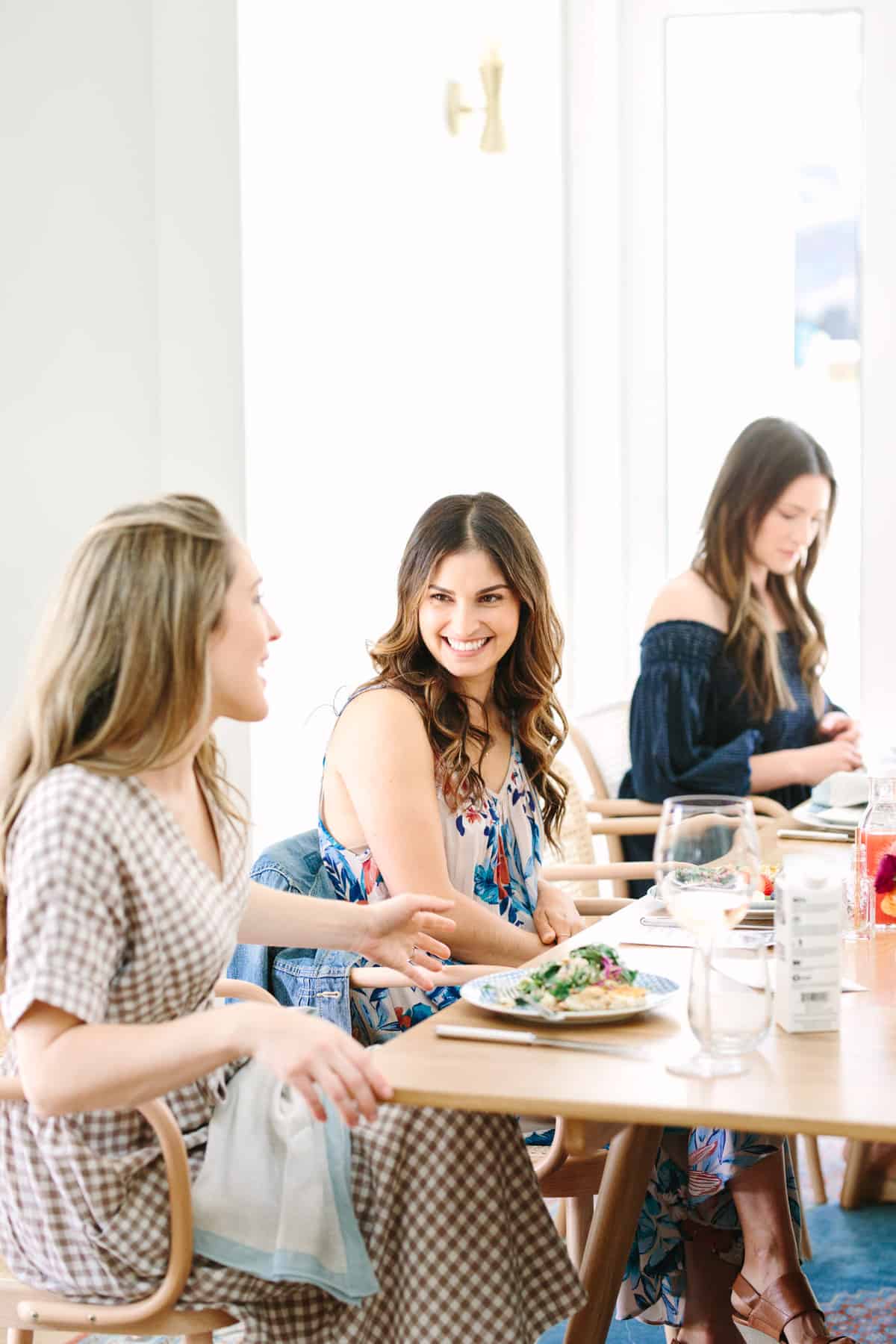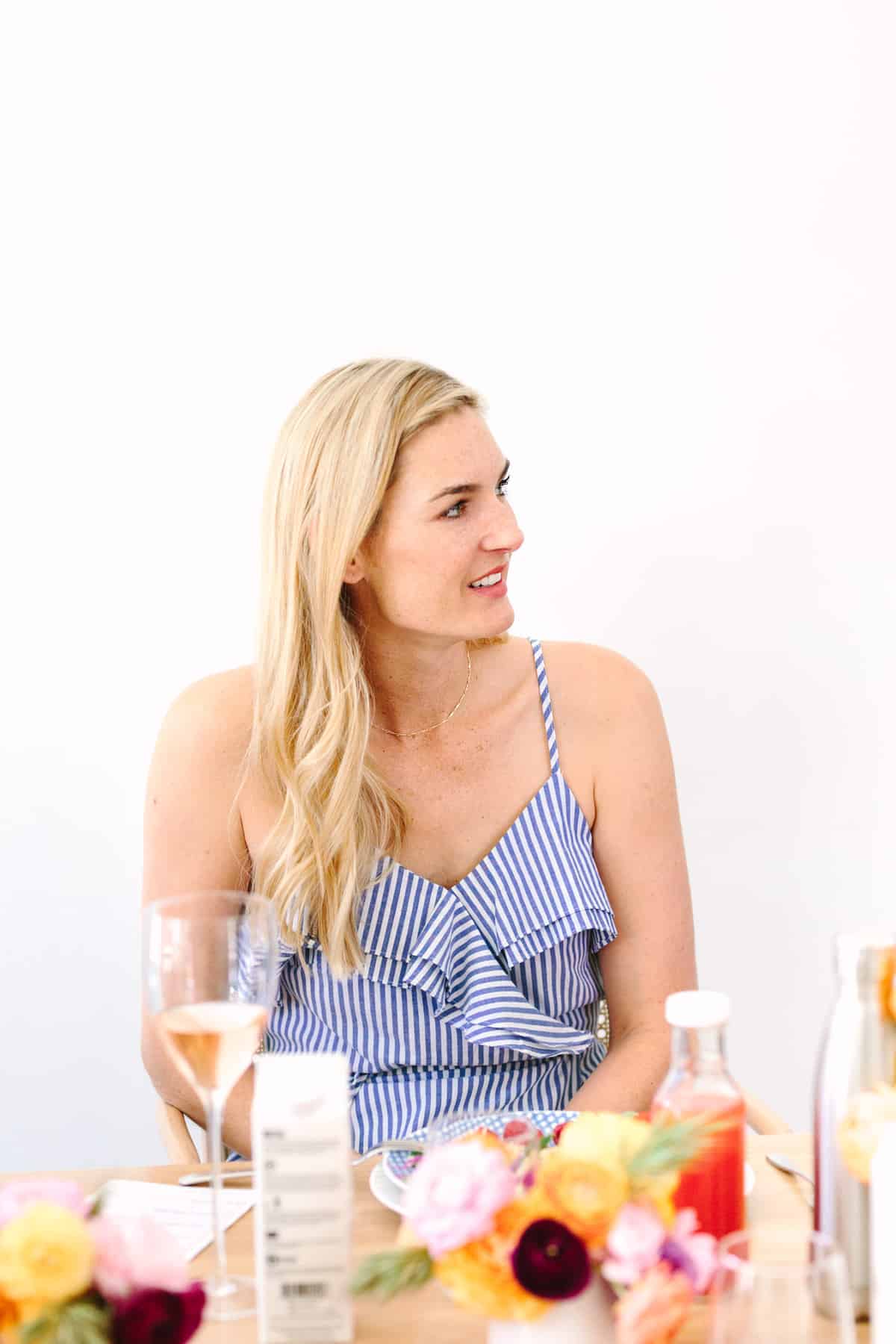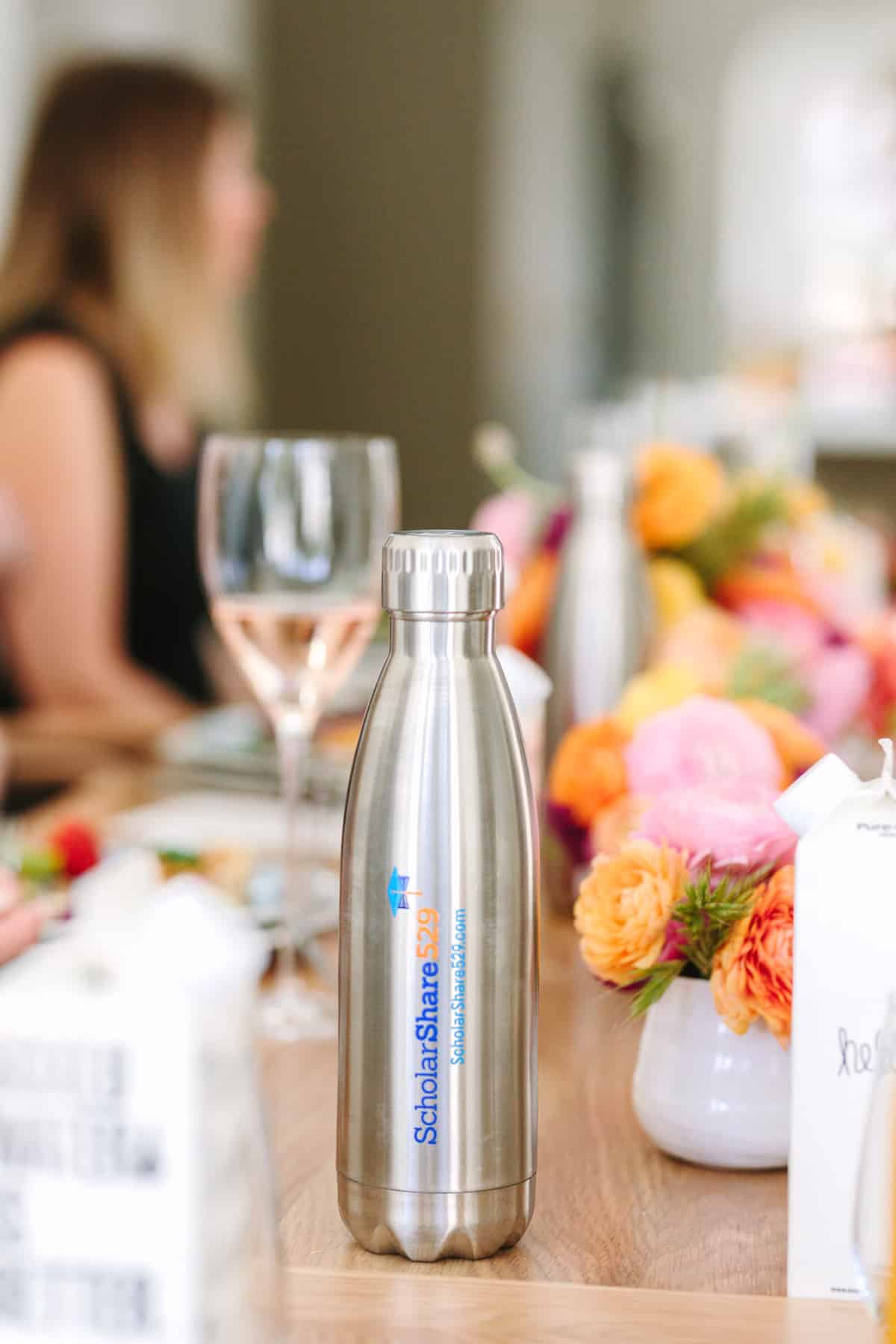 Hosting a spring brunch is a great way to get your friends together. I love hosting and having people at our home. This was such a special way to do it.
This post is sponsored by ScholarShare 529