Here are the best gin and tonic recipes. It's one of the most classic cocktails around, but is your go-to gin and tonic the best it can be? We're sharing some fun and festive recipes!
Also check out more of our gin cocktail recipes and our quick guide to tonic water.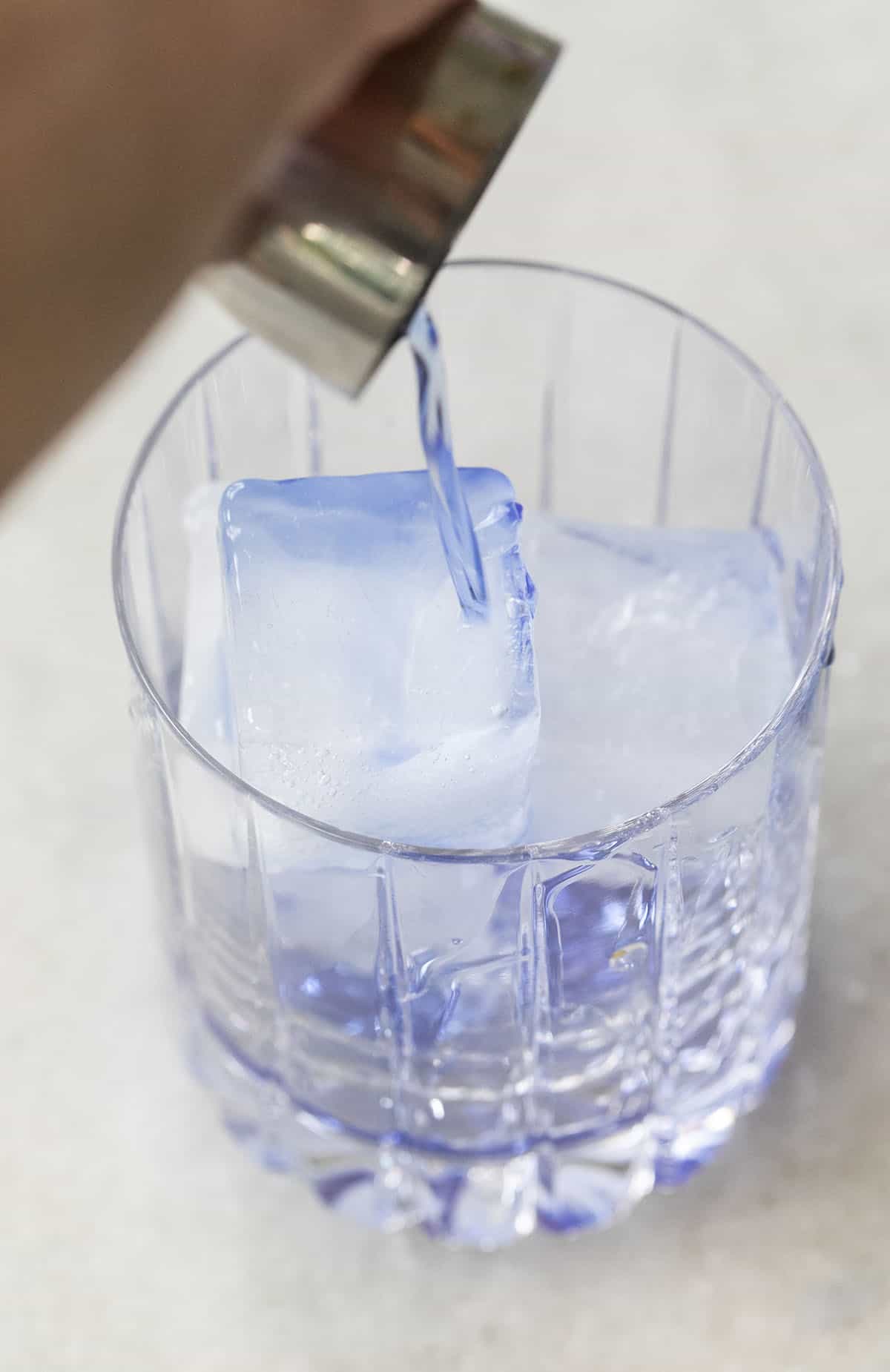 Today, we're taking a deep dive into this decadently bitter drink. Where did it come from? What are the best ingredients to use? And, most importantly, how can you make the best one ever?
Read on to find all the answers to these pressing questions and more!
What is a Gin and Tonic?
As the name implies, a gin and tonic is a highball cocktail made by mixing tonic water and gin. You can alter the ratio depending on your personal taste, the strength of the gin, and any other drink mixtures you're using. Most people prefer a 1:1 or 1:3 ratio of gin to tonic water.
Gin and Tonic Video
History of Gin and Tonics
Turns out, a few drinks can cure more than just a broken heart! Gin originated in 17th century Holland, where it was first used as a medicinal treatment.
Back then, the beverage was known as Genever, which is the Dutch word for juniper. The star ingredient, juniper was distilled with star anise, coriander seed, and malt spirits to create a muddled drink that's a far cry from the clear version we enjoy today.
During the Thirty Years War, the Brits discovered Genever while fighting on Dutch soil. They brought it back to their homeland, where it caught on like wildfire.
By the early 1700s, households around England were making their own early versions of gin in their bathtub, adding turpentine for extra "flavor"!
More than a century later, the British took governance of India, flocking in droves to the warmer climate in 1857. To ward off the threat of malaria in the country, they made a tonic by dissolving bitter quinine in water and sweetening it with sugar.
Of course, they had to add their favorite British spirit, Genever (by this time simply "gin") into the mix!
The result? A pretty tasty drink that kept the ickies at bay! While you'd have to drink more than 65 liters of G&Ts per day to get a dose of quinine strong enough to dispel malaria, we still appreciate the effort.
How to Make a Gin and Tonic
It might sound complicated, but this highball cocktail is a cinch to make.
Looking for a great recipe? Here are five of our favorite G&T variations. Each recipe has an added touch of charm, a delicious flavor or a stunning color. It's all about the Sugar and Charm!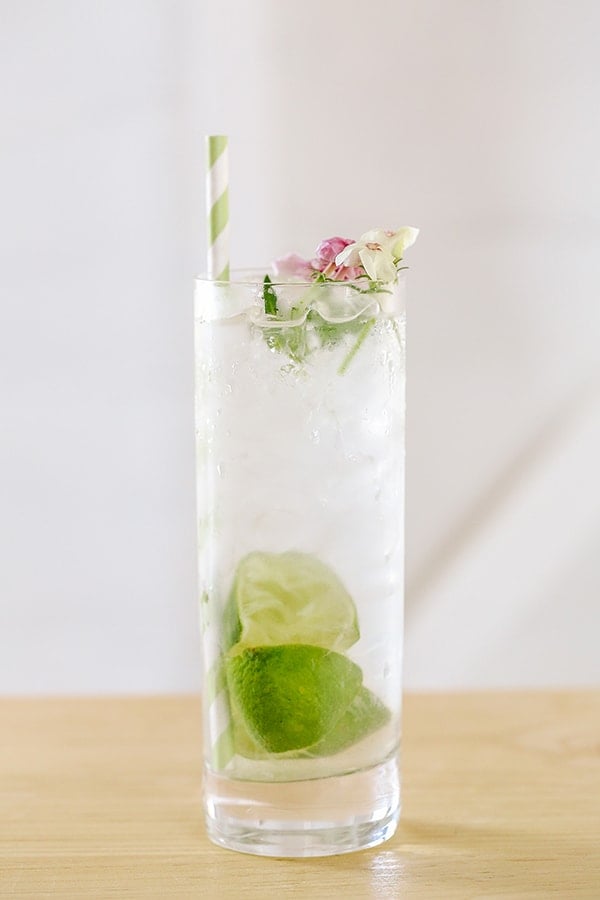 Classic Gin and Tonic
Let's start with a tried-and-true favorite.
A classic gin and tonic are refreshing and light. Start with a highball glass, and pour in two ounces of gin, four ounces of tonic water, and the juice from half a lime! Stir and garnish as desired!
You can also turn a classic into a frozen gin and tonic!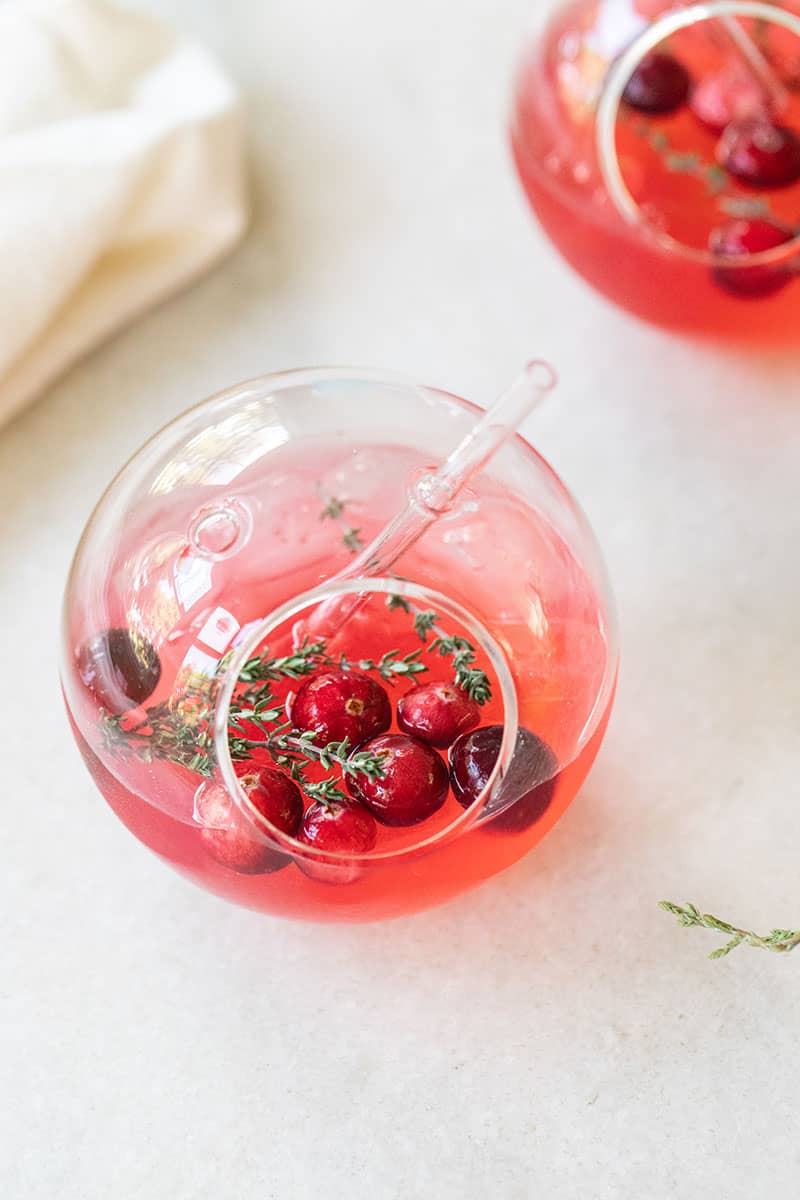 Cranberry Thyme Gin and Tonic
This recipe is a festive addition to any menu! To make it, all you need is a batch of homemade cranberry simple syrup, along with gin, tonic, and lime! It's the perfect Christmas cocktail.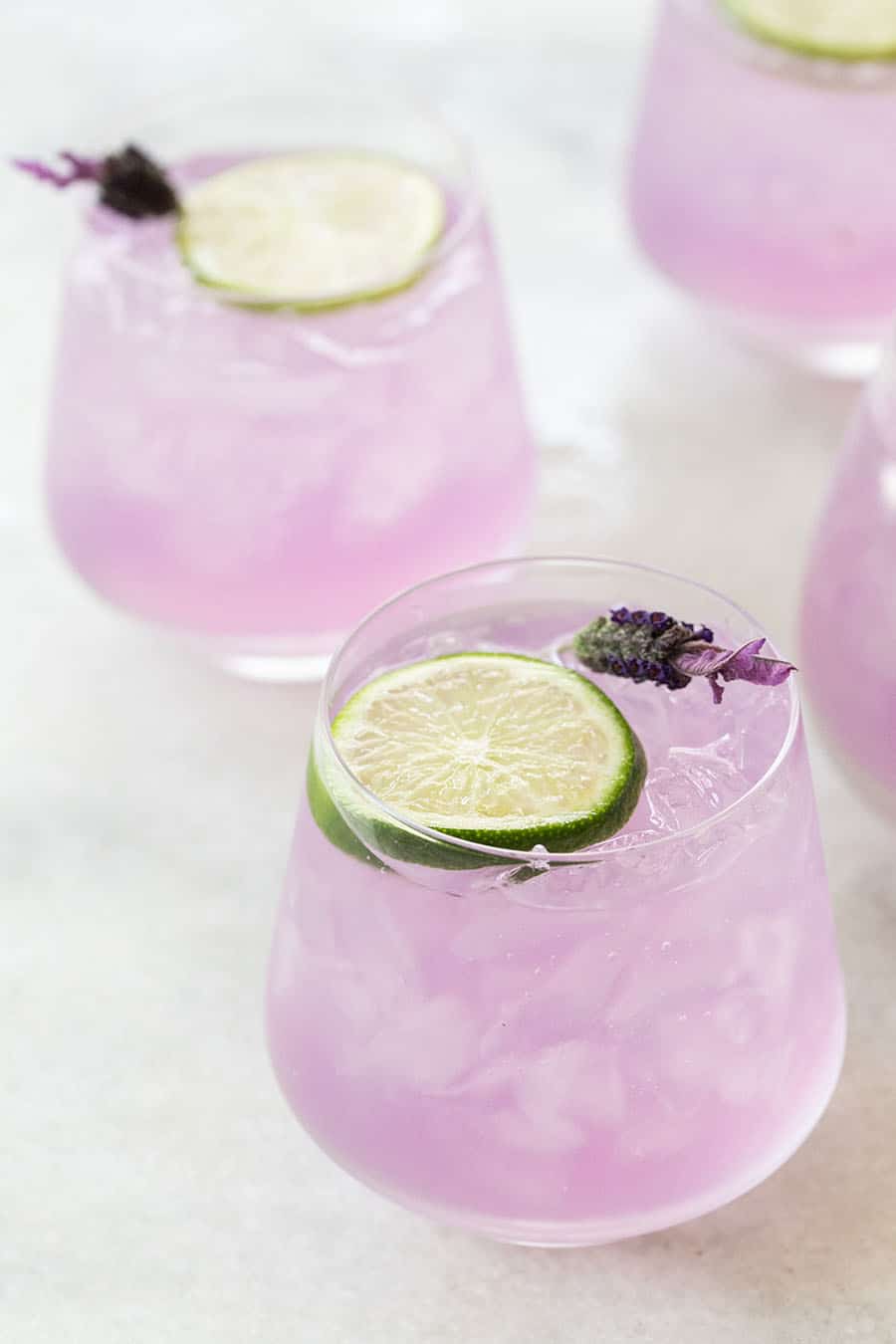 Lavender Gin and Tonic
This unique punch is refreshing and light, making it ideal for a spring party! Plus, the purple hue is gorgeous.
For this drink, you'll need gin, dried lavender, lime juice, tonic water, and a semi-offbeat ingredient: butterfly pea tea! Made with just two tablespoons of dried butterfly pea flowers and four ounces of lime juice, this simple tea adds a major flavor punch.
When you're ready to mix it up, combine two tablespoons of dried lavender with 1.5 cups of gin. Let the mixture sit for up to 24 hours.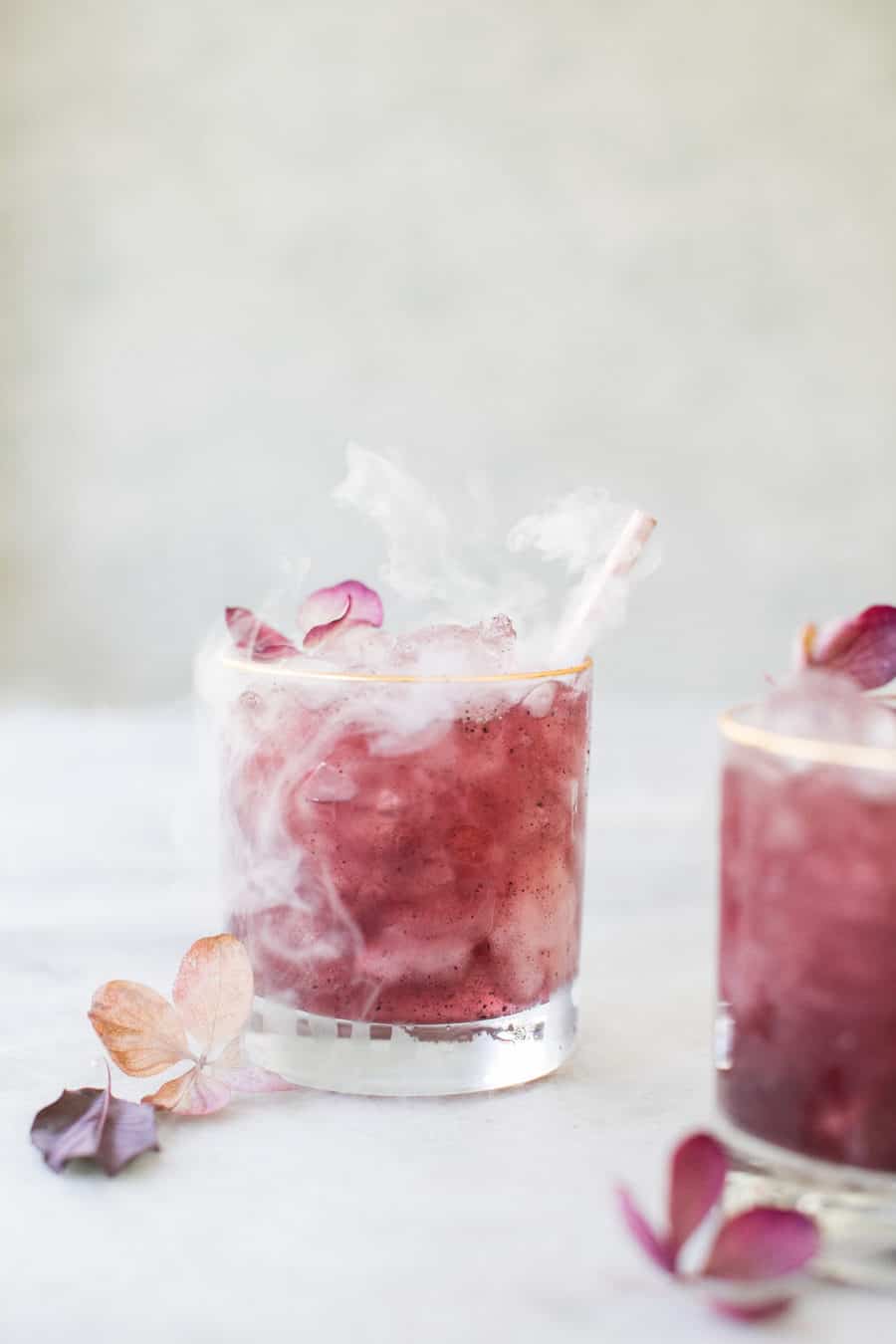 Purple Acai Gin and Tonic
Acai is one of those superfoods that taste as great as they sound. Did you know it also makes a pretty fantastic G&T?
To make this drink, gather gin, lime juice, organic acai powder, and tonic water.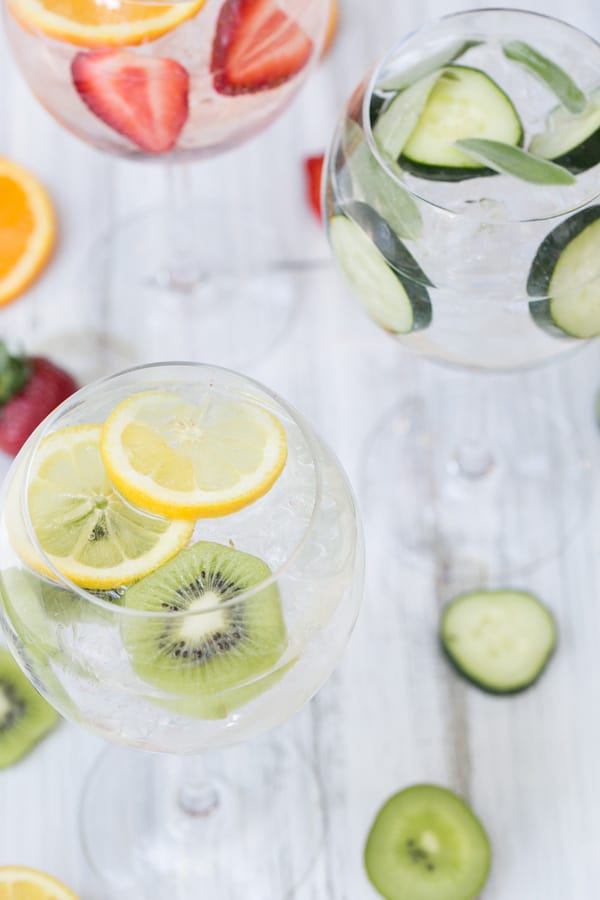 Fruit-Infused Gin and Tonic
Do you find G&Ts a little too bitter for your taste? Adding fruit can help naturally sweeten the drink.
You can experiment with your drink, choosing different fruit-and-herb combos until you land on one you love. A few of our favorites include:
Strawberry and orange
Cucumber and sage
Kiwi and lemon
Simply fill a glass with ice, add in your favorite fruits and herbs, and pour in some tonic water until your glass is three-fourths full. Add one to two ounces of gin and sip away!
More Cocktail Recipes with Gin!
If you love gin, check out these recipes!
Rose Water Gin Cocktail with rose-infused simple syrup and lemon juice.
Pineapple and Carrot Gin Punch with carrot juice, lemon juice, and ginger beer.
Gin and Jam Cocktail with only 3 simple ingredients! Choose your jam flavor too!
Easy Hibiscus Gin Sour is made with dried hibiscus flowers for a beautiful pink color.
Blackberry Bramble Gin Cocktail made with a blackberry simple syrup.
The Gin Goblin is made with brewed tea, cucumbers, mint, and lemon juice. It's a perfect gin cocktail for Halloween!
Looking for more? Check out over 25 of the best summer cocktail recipes.
Let us know if you make any of these gin and tonic recipes by leaving a comment below. We love to see what you make!
You can also FOLLOW US on FACEBOOK, INSTAGRAM, and PINTEREST to see more delicious recipes, cocktails, desserts, and parties!
This post may contain affiliate links. Please read our disclosure and privacy policy.
Purple Gin and Tonic
A purple gin and tonic made with Empress Gin.
Print
Pin
Rate
Ingredients
2

ounces

Empress gin

1

ounce

lime juice

4

ounces

tonic water
Instructions
Add all of the ingredients into a glass filled with ice.
Nutrition
Calories:
138
kcal
|
Carbohydrates:
2
g
|
Protein:
1
g
|
Fat:
1
g
|
Polyunsaturated Fat:
1
g
|
Sodium:
25
mg
|
Potassium:
37
mg
|
Fiber:
1
g
|
Sugar:
1
g
|
Vitamin A:
14
IU
|
Vitamin C:
9
mg
|
Calcium:
10
mg
|
Iron:
1
mg