Love gin as much as we do? Here are the best gin cocktails to make at home! These recipes are refreshing, unique, and easy to make. They're great for all occasions and can be altered to your liking!
Also check out more great cocktail recipes, our favorite brunch cocktail recipes, the best mixed drinks, tequila cocktails, vodka cocktails, and cheap drinks to make at home!
We'll talk more about gin and the many things to know about it, like what gin is made from, below.
Before we get started, here is a little history!
Gin is a popular drink in many parts of the world, but especially in Western Europe. Of the top ten gin-drinking countries in the world, 6 are in Western Europe, and two are in Central Europe.
This makes a lot of sense, seeing as it originated in Western Europe. It has a long and storied history, but it's not just its history that makes it fascinating. There are plenty of amazing things for both the novice and experienced gin drinker to discover.
History of Gin
Gin was first brewed somewhere in the Netherlands, but when it happened is still debated. Many credit Franciscus Sylvius with inventing it in the early 1600s. However, others attribute the discovery to an unknown person 300 years earlier.
It spread during the Thirty Years War. Dutch soldiers often drank it before battle, and the English soon followed. They then made their own types which spread throughout the world.
Best Gin Cocktail Recipes
Tom Collins
Tom Collins is a classic drink that has been around for at least 145 years. Made with only 4 simple ingredients too. Check out strawberry collins too.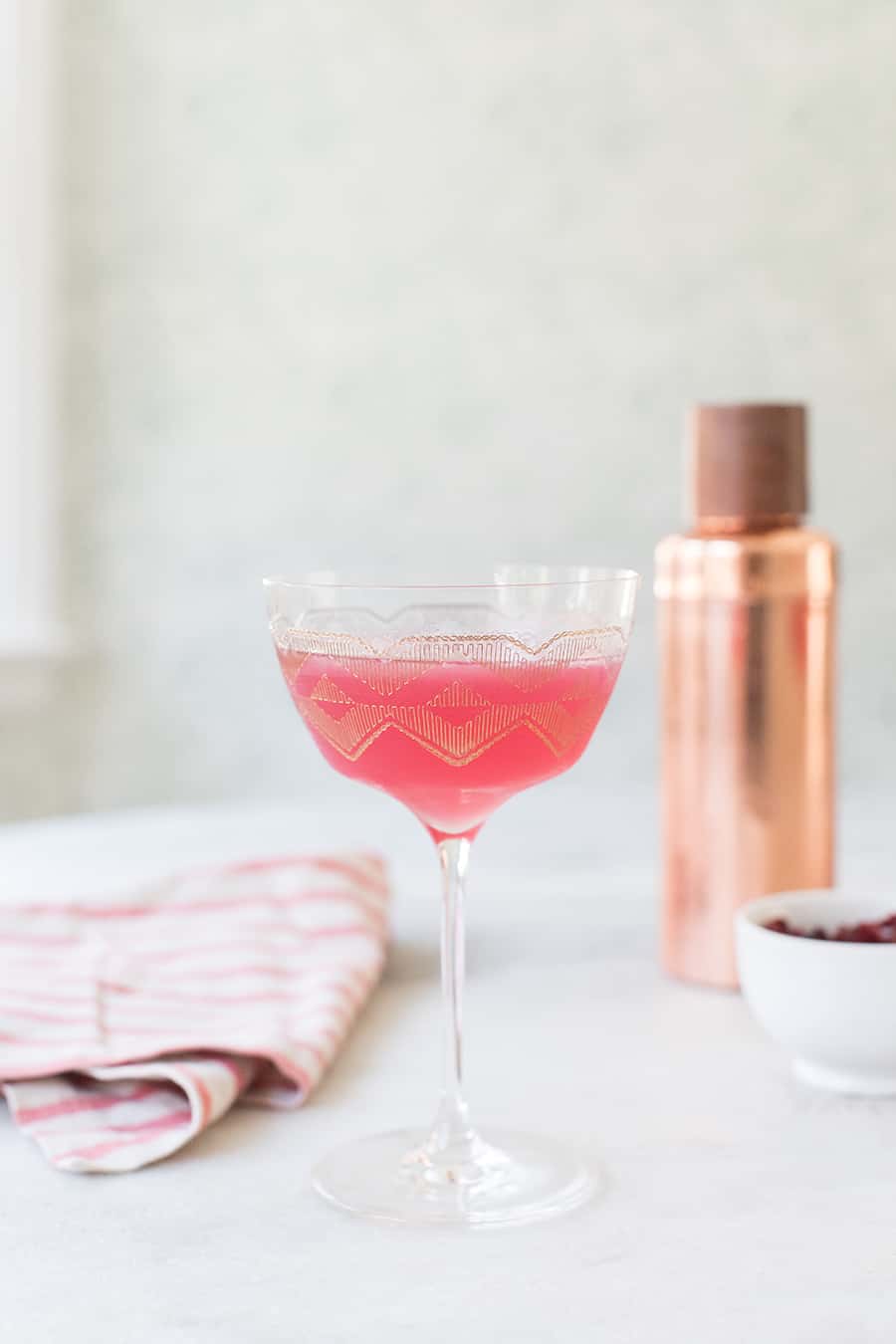 Pretty Pink Gin Martini
This bright pink Martini is perfect for entertaining! It's an easy cocktail that's bound to please and perfect for birthday parties, garden parties, or bridal showers.
Gin and Jam Cocktail
This is a super simple gin and jam cocktail recipe! With only 3 ingredients, this cocktail can be made quickly and it's perfect for any celebration! If you like spice, try our jalapeno jam cocktail recipe. It's perfect for Valentine's Day.
Frozen Gin and Tonic
This frozen gin and tonic will be your new favorite cocktail! It will get you through hot summer days. This drink is refreshing, full of flavor, and easy to make!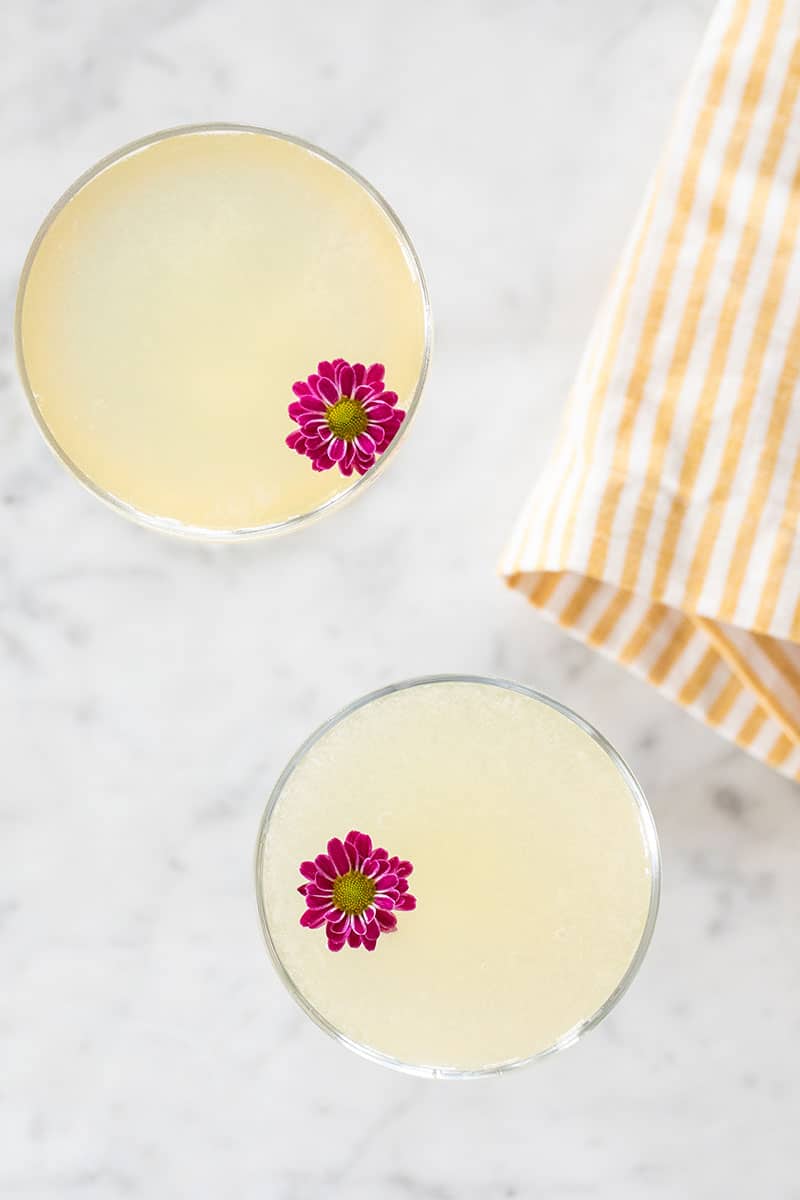 The Bee's Knees Cocktail
A Bee's Knees cocktail is made with three simple ingredients. Easy to make, refreshing and absolutely delicious.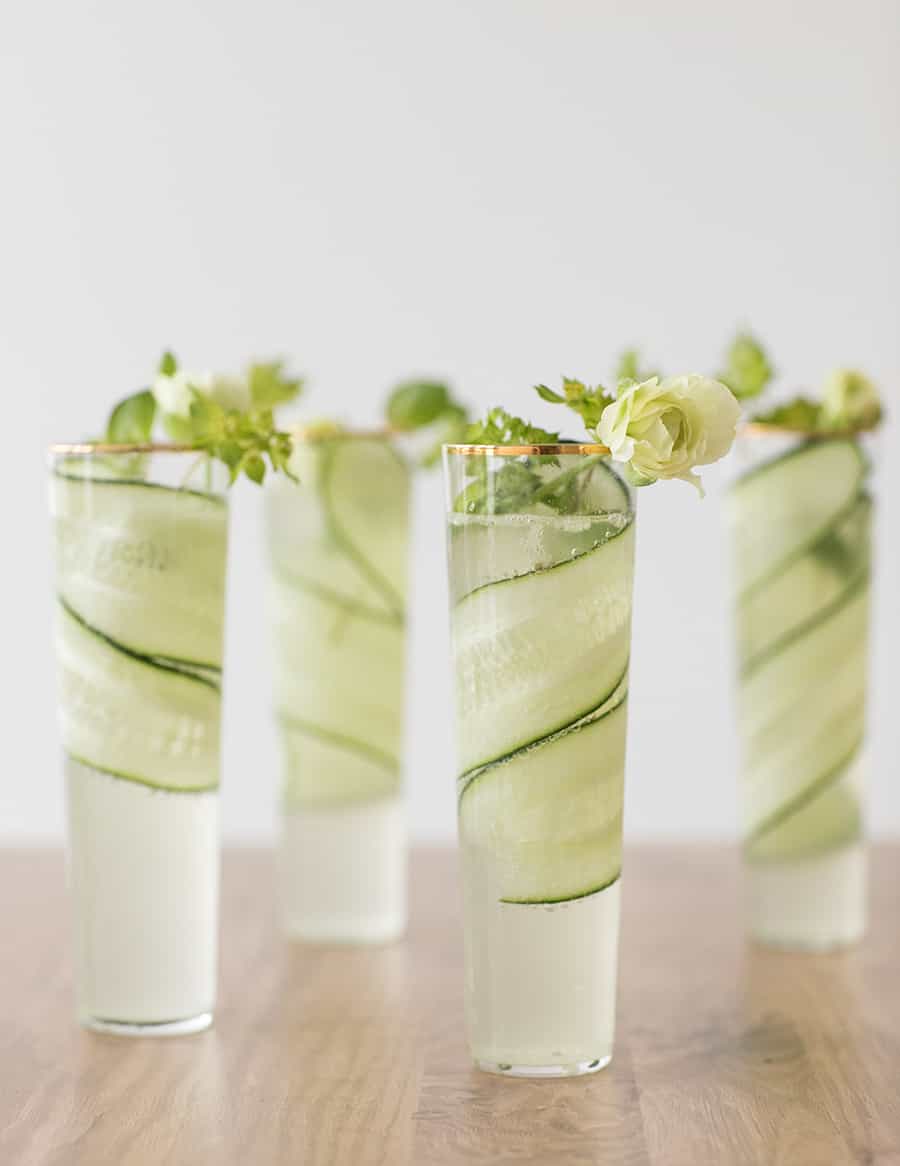 Cucumber Gimlet
This cucumber gimlet recipe is refreshing and easy to make! Add a thin slice of fresh cucumber to garnish the cocktail.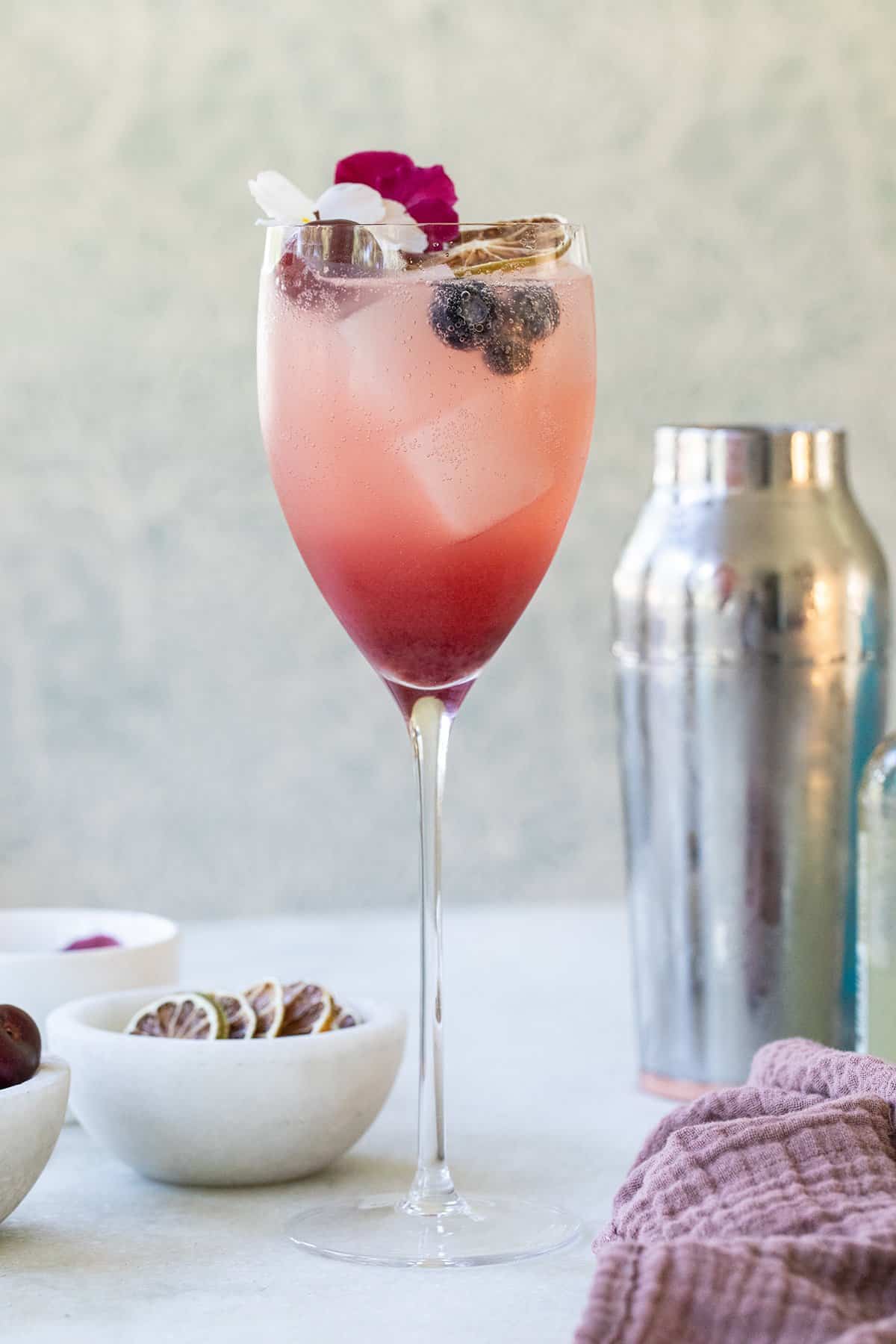 Gin Spritz
This gin spritz is made with just three ingredients. It's easy to make and perfect for summer.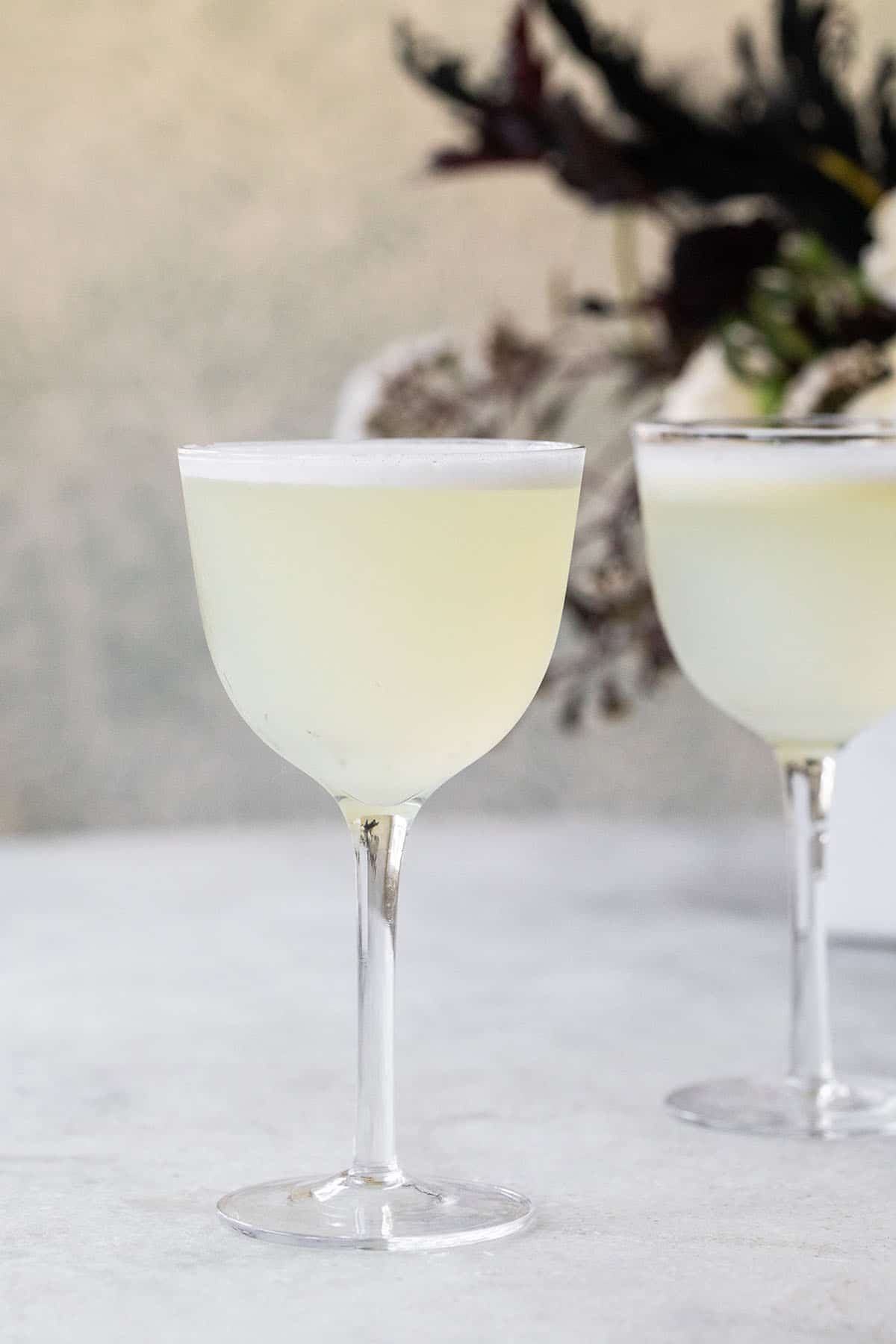 White Lady Cocktail
A White Lady cocktail is a classic sour cocktail that is made with cointreau, fresh lemon juice and an egg white. It's a shaken drink that's easy to make and perfect for sipping any time of the year!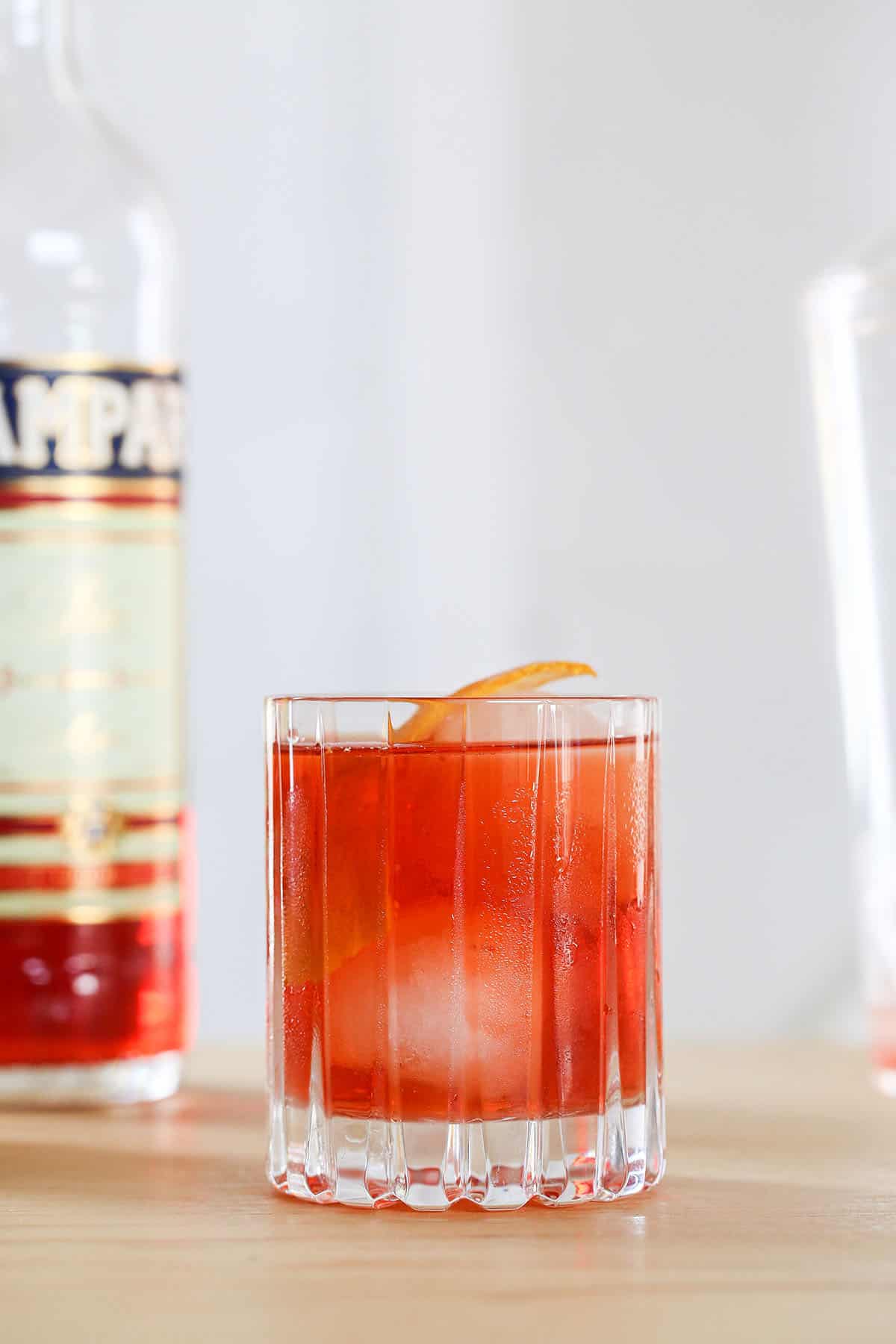 Negroni Recipe
A classic Negroni is a wonderful cocktail. If you enjoy campari and a touch of bitterness, this drink is for you.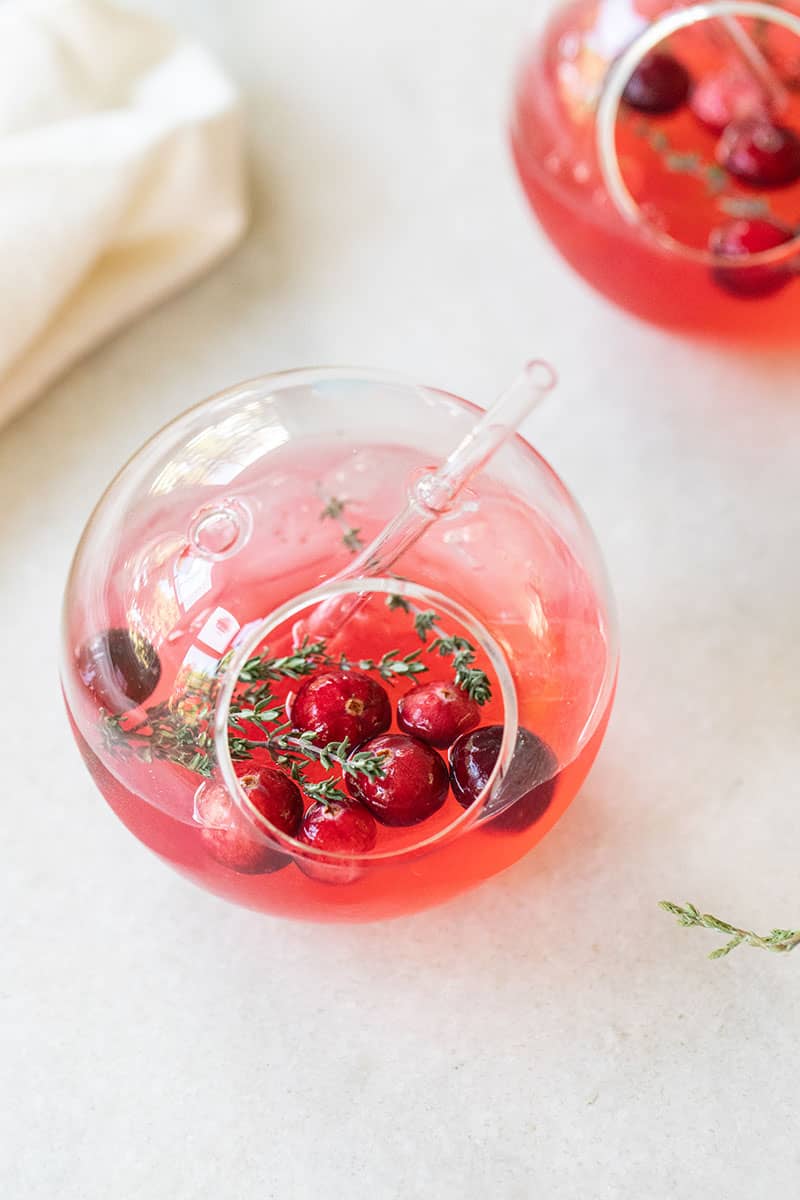 Cranberry and Thyme Gin and Tonic
A cranberry and thyme gin and tonic is one of our favorite cocktails and it's beyond easy to make! It's great for the holdiays and you can switch the thyme for fresh rosemary.
Wild Berry Energy Cocktail
This wild berry cocktail is made with fresh berries and an energy drink! It's a fun recipe to make with friends and super refreshing.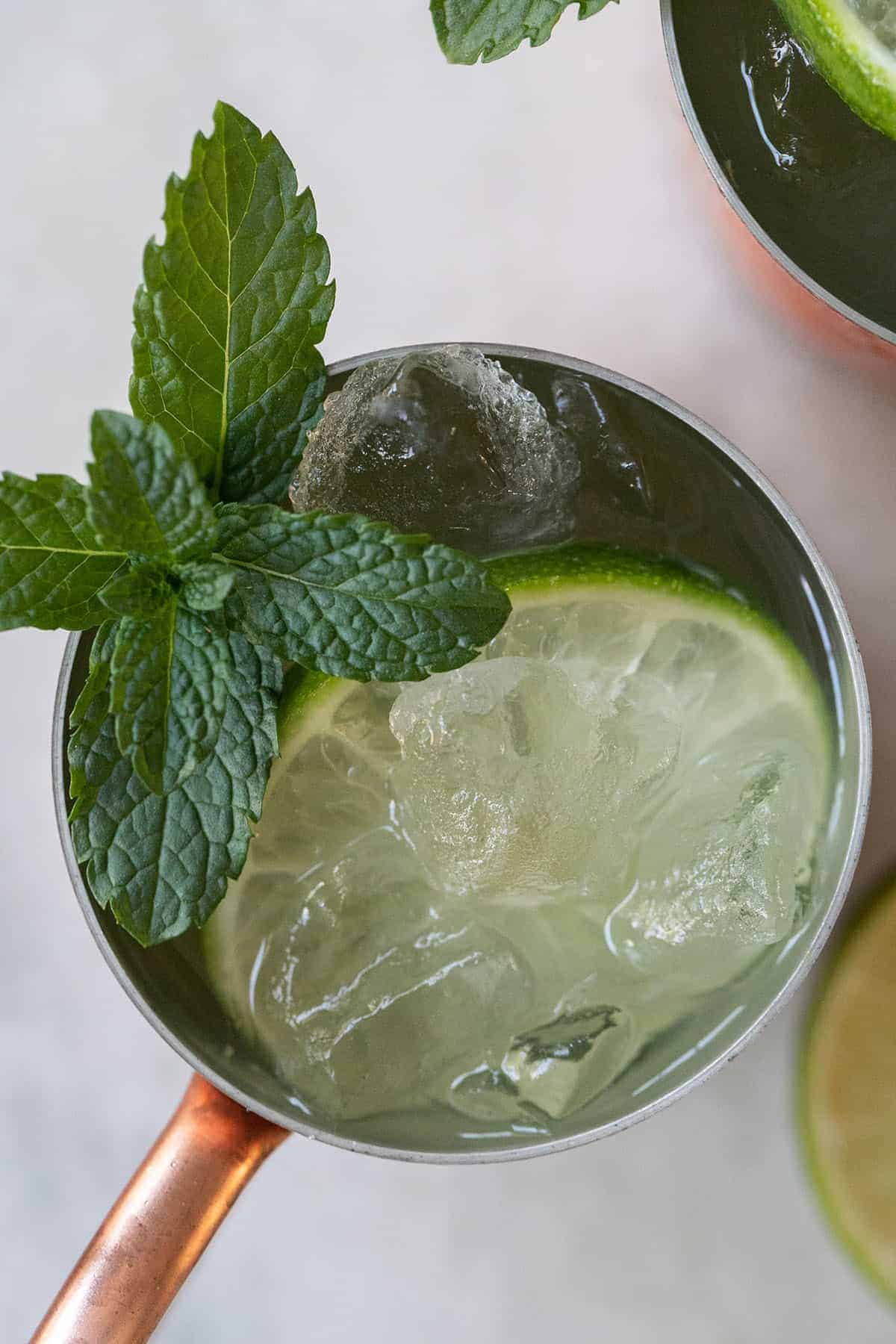 Gin Mule
Similar to our classic Moscow mile recipe but made with gin! Recipe in the recipe card below.
Empress Gin and Tonic
If you want a classic cocktail with vibrant color, try using Empress Gin. It gives the drink a natural purple hue.
Frequtnly Asked Questions
What is Gin Made From?

There are a few different ways to make it, but the earliest versions were made from Juniper berries.

It must be made with alcohol that's low in ethanol, can't have added sugar, and be flavored with juniper berries It also has to be 70% alcohol and can only be diluted with water. Genever gin is made with twice-distilled, sweetened, malt wine with added spices.
How Does Gin Taste?

Those who drink gin often describe it as having a neutral or pine-like taste. There's a touch of sweetness to it, but the drink itself isn't very sweet. For this reason, people often choose to have it as part of a cocktail.

Keep in mind that the flavor of gin often differs based on who makes it. Everybody makes liquor a bit differently, so you'll never encounter the same exact taste twice.

Is Gin Stronger Than Vodka?

For the most part, no. It is actually similar to vodka in terms of alcohol content. The biggest difference between gin and vodka is that vodka has a lot more range as far as alcohol goes.

This is where things get more complicated. The higher range of alcohol content means that a strong vodka will be stronger than a strong gin.
Can You Drink Gin Straight?

Yes, you can drink it straight. However, not a lot of people do. This number may increase in the coming years. Gin is experiencing a renaissance right now.

What Mixes Well with Gin?
It can be made into several different cocktails. One of the most popular is gin and tonic.
It also mixes well with many kinds of juice, including orange juice and apple juice. One cocktail, known as the Bees Knees mixes it with lemon juice, honey, and water.
Which Gin is the Best?
There are a lot of great gins you can get at your average store for a reasonable price. Some notable favorites include Tanqueray, Hendrick's, and Indigo, which were made specifically to be mixed with fruit juice. Here's a list of our favorites:
Gray Whale
Hendricks
Tanqueray
Monkey 47
The Botanist
Empress
St. George
Simple Syrup
Many of these recipes call for simple syrup as a sweetener. Simple syrup is very easy to make as it's equal parts water and sugar simmered in a saucepan. You can make all different variations of simple syrup, including honey simple syrup. For more information and recipes check out our simple syrup guide.
When to Serve Gin Cocktails
Since it's a clear spirit, made from botanicals, and has a very refreshing flavor. Gin cocktails are great for any occasion such as:
Valentine's Day Gin and Floral Bar
More Gin Cocktail Recipes
Also, check out our favorite classic cocktails to make at home.
Let us know if you make any of these cocktail recipes by leaving a comment below! We'd love to know which one is your favorite.
You can also FOLLOW US on FACEBOOK, INSTAGRAM, and PINTEREST to see more delicious recipes, cocktails, desserts, and parties!
This post may contain affiliate links. Please read our disclosure and privacy policy.
Gin Cocktail Recipes – Gin Mule
Gin cocktails are refreshing and easy to make! This gin mule is similar to our classic Moscow mule recipe but made with gin.
Print
Pin
Rate
Ingredients
2

ounces

gin

1/2

ounce

lime juice

3

ounces

ginger beer

ice

lime wedge

mint
Instructions
Add gin and lime juice into a copper mug. If you're adding ginger syrup, add that too.

Top the mug with ice.

Pour the ginger beer over the top. 

Stir to mix he ingredients and chill the cocktail. Garnish with a lime wedge and mint leaves if you have them.
Nutrition
Calories:
163
kcal
|
Carbohydrates:
9
g
|
Protein:
1
g
|
Fat:
1
g
|
Sodium:
7
mg
|
Potassium:
19
mg
|
Fiber:
1
g
|
Sugar:
8
g
|
Vitamin A:
7
IU
|
Vitamin C:
4
mg
|
Calcium:
5
mg
|
Iron:
1
mg