This bar idea is one of my favorite entertaining ideas yet and a great way to kick off a party! We created a Mix & Match Garden Cocktail Bar that gives your guests plenty of choices and allows them to be a creative mixologist, but without having to actually make the cocktail. It's a basic cocktail mixing formula (only 3 ingredients and pours!) which also allows someone, without bartending experience, to whip up drinks behind the bar! It encourages people to be social right away, mixing drinks together to kick off a fabulous party! Exciting right?! With a little prepping, you're on your way to the best garden cocktail bar ever! Read more…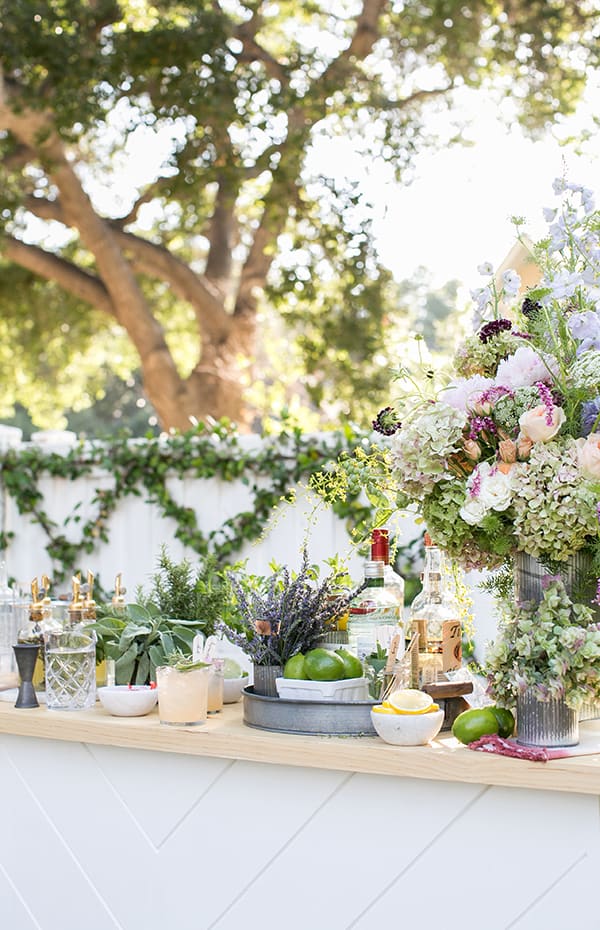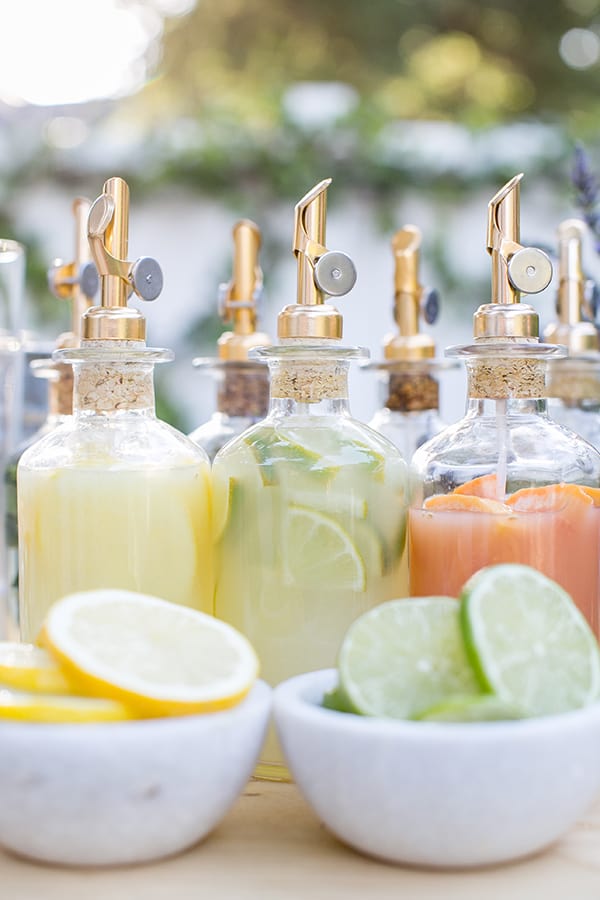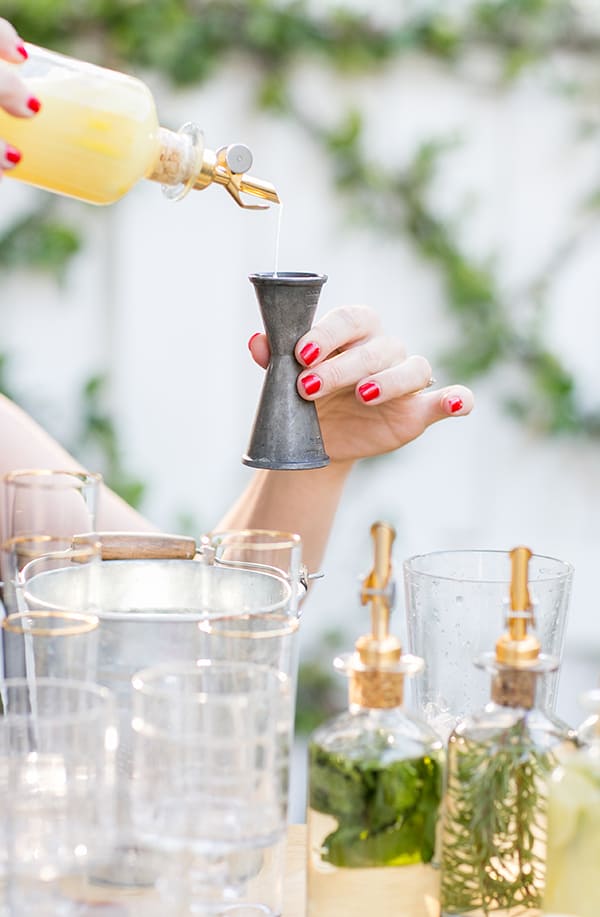 First is citrus juice. Provide 3 to 4 options of different citrus juices. Think grapefruit, lime, lemon or orange. Juice them fresh and add in some slices to garnish and then refrigerate.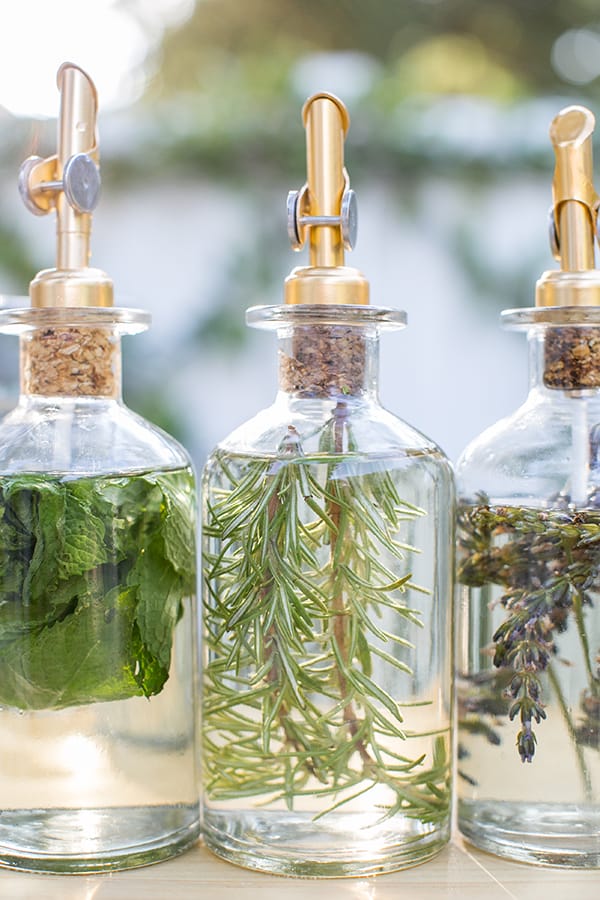 You can find the gold bottles here. I use them all the time. They're great for citrus juice and simple syrups and they're only $5.99!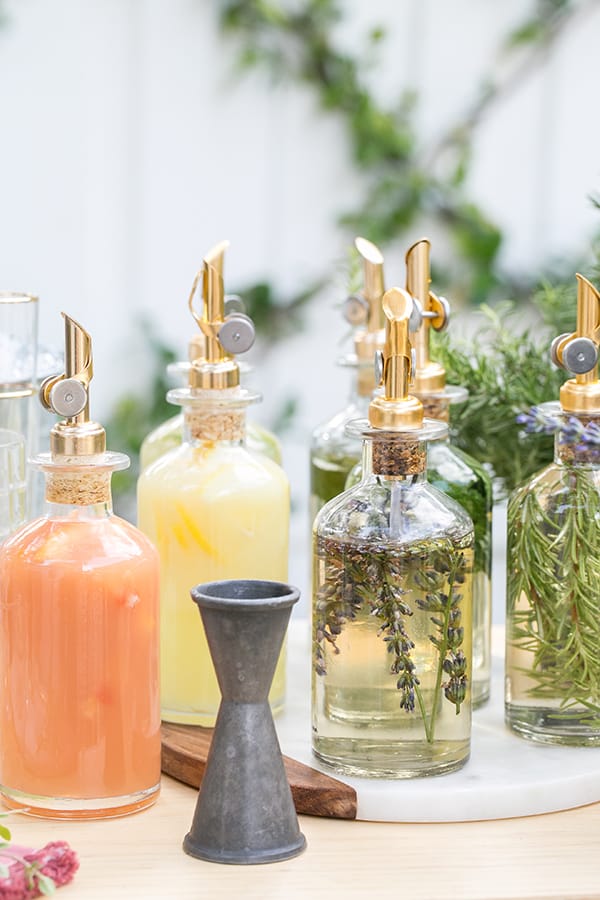 A variety of homemade simple syrups are next. This is also where the garden part comes in since herbs make some of the best simple syrup flavors around. Think about ingredients like lavender, rosemary, mint, sage and cilantro. You can also make simple syrups using jalapeño peppers to give a spicy option or maybe a really potent ginger simple syrup. There are SO many options, but make sure you have at least 4 choices available for guests. The basic formula or simple syrup is equal parts water and organic cane sugar. Melt it and then add in the herbs to infuse for a few hours. I leave the herbs in my simple syrup to enhance the look.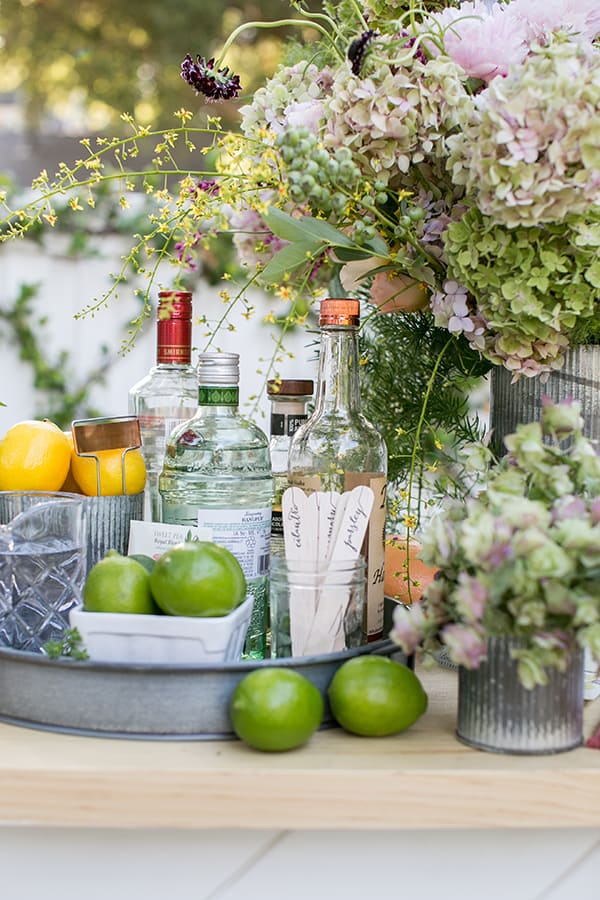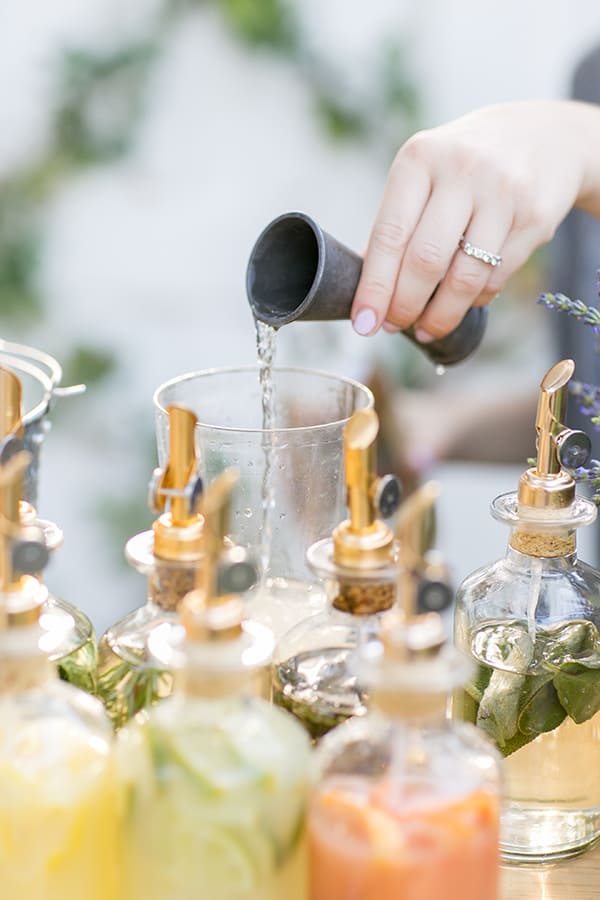 And the last (but definitely not least) ingredients are the spirits. Usually clear spirits work best for this so have gin, vodka and tequila out and ready to be served.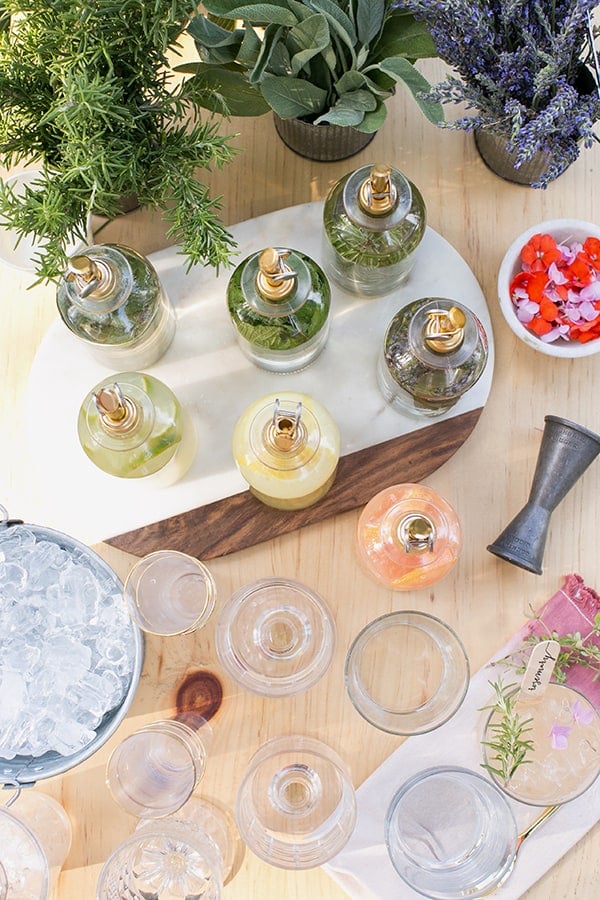 You will also need a few cocktail shakers, a jigger and a lot of ice, as well as a little bottle of club soda if anyone needs to add a dash. You could provide bitters as well if you want to really mix things up!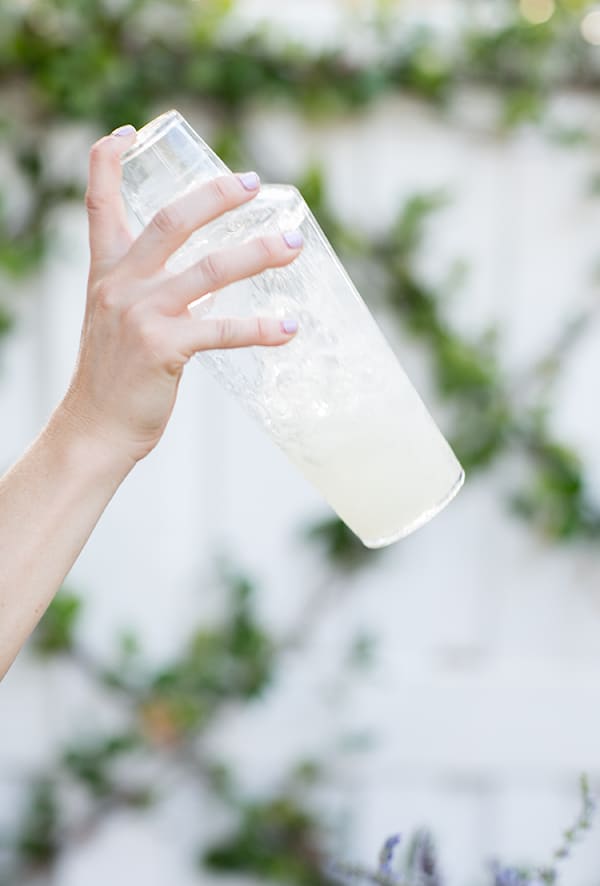 To make the cocktail, your guests have the freedom to "create" their own cocktail. First, they pick a citrus, then a simple syrup and then a spirit. Here is the basic formula: 1 ounce citrus, 1 ounce simple syrup and 2 ounces spirit, shake with a lot of ice (it has to be shaken with ice for at least 30 seconds), then strain over ice and garnish. You can download our Mix & Match Cocktail Guide here!
Sliced citrus, fresh herbs and flowers are perfect for garnishing the cocktails.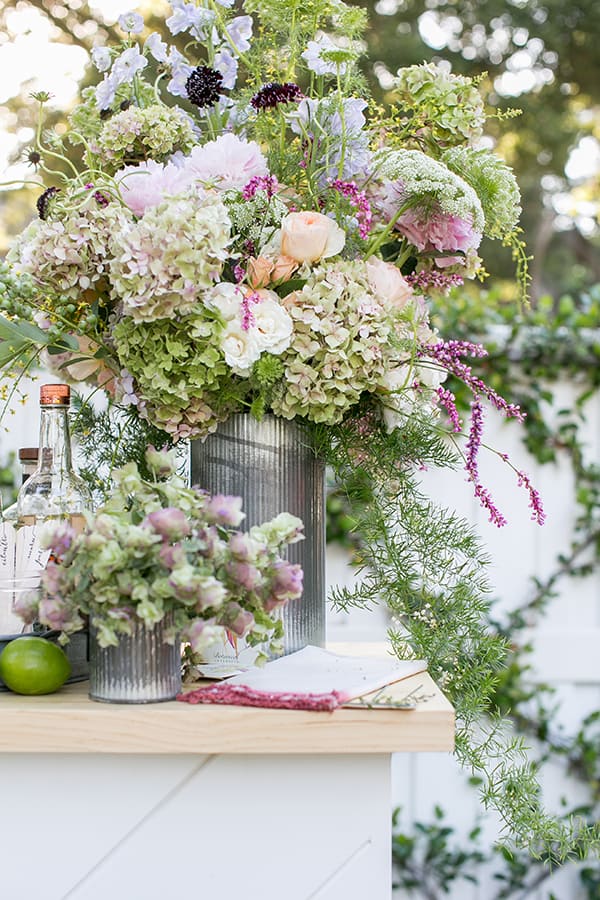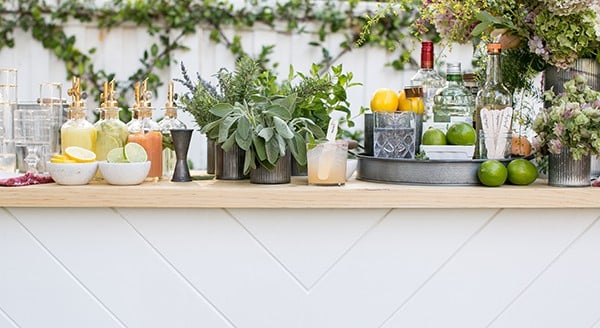 People absolutely love coming up with different flavor combinations!! And it creates a relaxed and fun environment. A few concoctions that we loved were lemon juice, sage simple syrup and vodka and then one that was similar to a Margarita was lime juice, rosemary simple syrup and tequila. It was awesome!!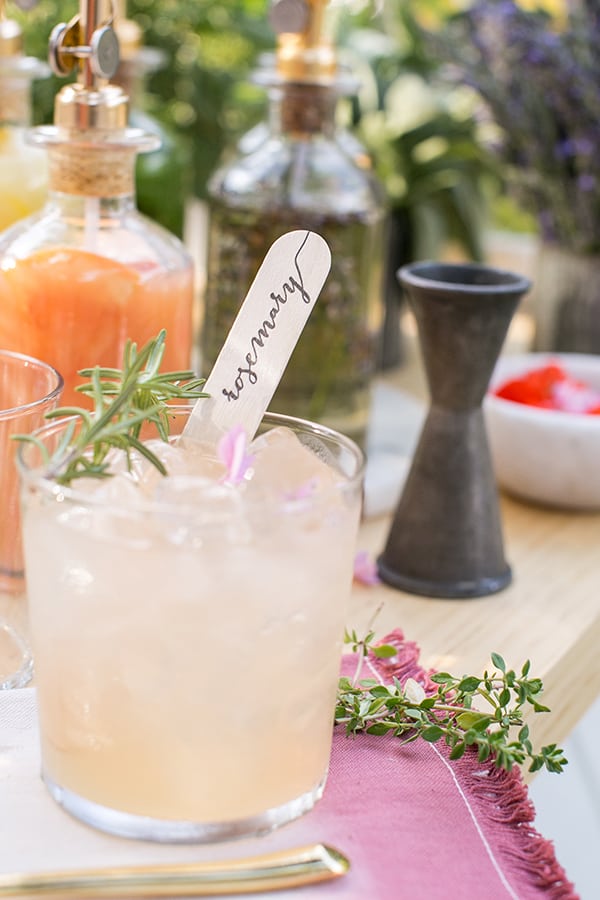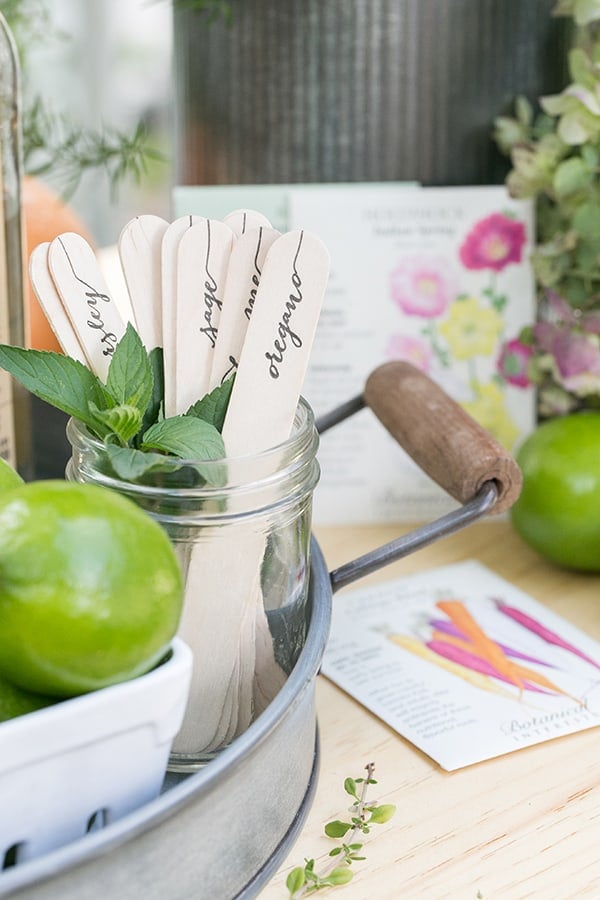 For drink stirrers, I bought these wooden garden markers on Amazon. They added so much charm to the cocktails!