A simple guide to making the best mocktail recipe! Using modern zero proof spirits and our basic formula, you'll learn how to create a fresh drink without alcohol that truly resembles a cocktail!
Learn how to create your own mocktail recipe using our tips, formula and fresh ingredients to make the best no alcohol cocktails.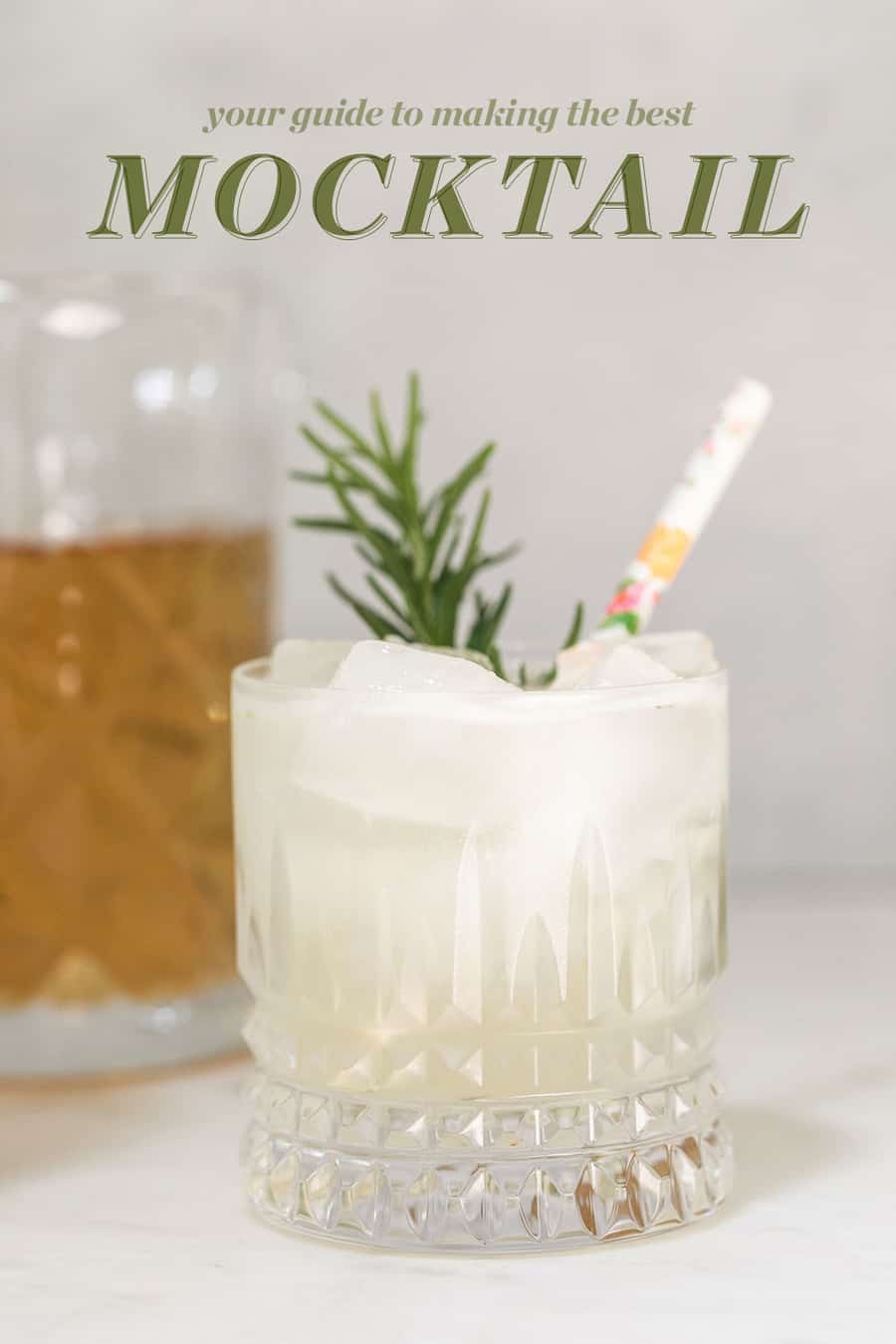 If you're wanting a weekend free of booze or you're jumping on the dry January bandwagon, maybe hosting a baby shower or family party and looking for the perfect alternative to a traditional mixed drink, keep reading this guide to making the best mocktails.
It's always nice as a host to be able to whip up a festive and impressive drink without spirits for a guest who doesn't "drink." Knowing how to make a quick mocktail will not only be impressive but thoughtful for those who don't want to consume alcohol.
What is the Difference Between Cocktail and Mocktail?
Mocktail drinks are mixed drinks minus the alcohol. Cocktails are mixed drinks containing alcohol.
Sometimes people want a fancy drink without spirits and prefer the non-alcoholic version. Also known as a virgin drink.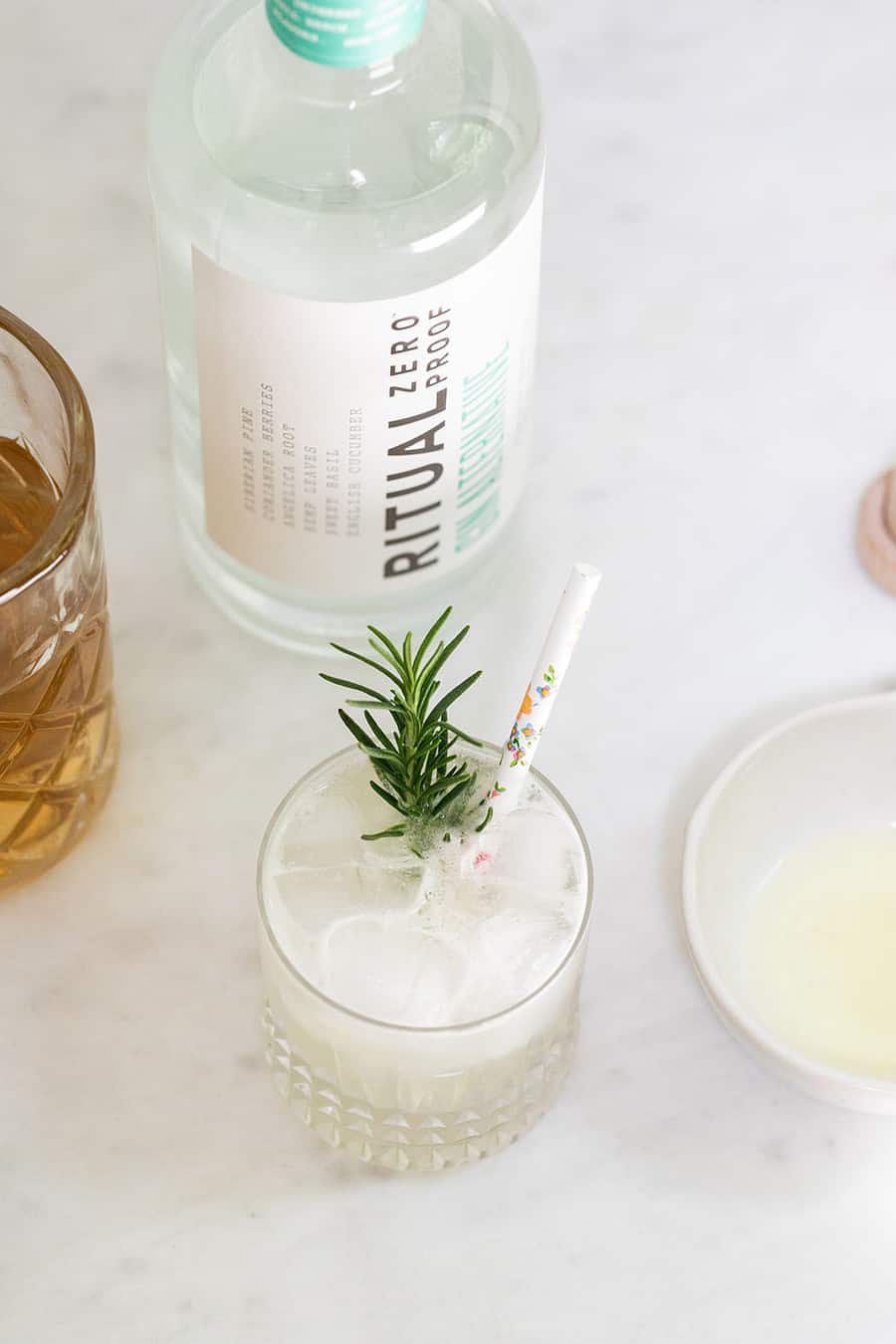 How to Make the Best Mocktail Recipe
The secret to making a mocktail is using fresh ingredients, just as you would with a cocktail. Using a non-alcoholic, botanical alternative is one of the best things you can do when making a drink without alcohol. Then you need a cirtus base and a simple syrup.
It's simply doing the same thing you would for a cocktial but instead of using vodka or gin, you replace it with a Zero Proof spirit instead.
It's very easy to switch out gin and vodka drinks. It can get a little trickier when trying to substitute for dark spirits like bourbon and tequila since they have such a distinct taste. We reccomend sticking to the lighter zero proof spirits like gin and vodka for a refreshing and delicious mocktail.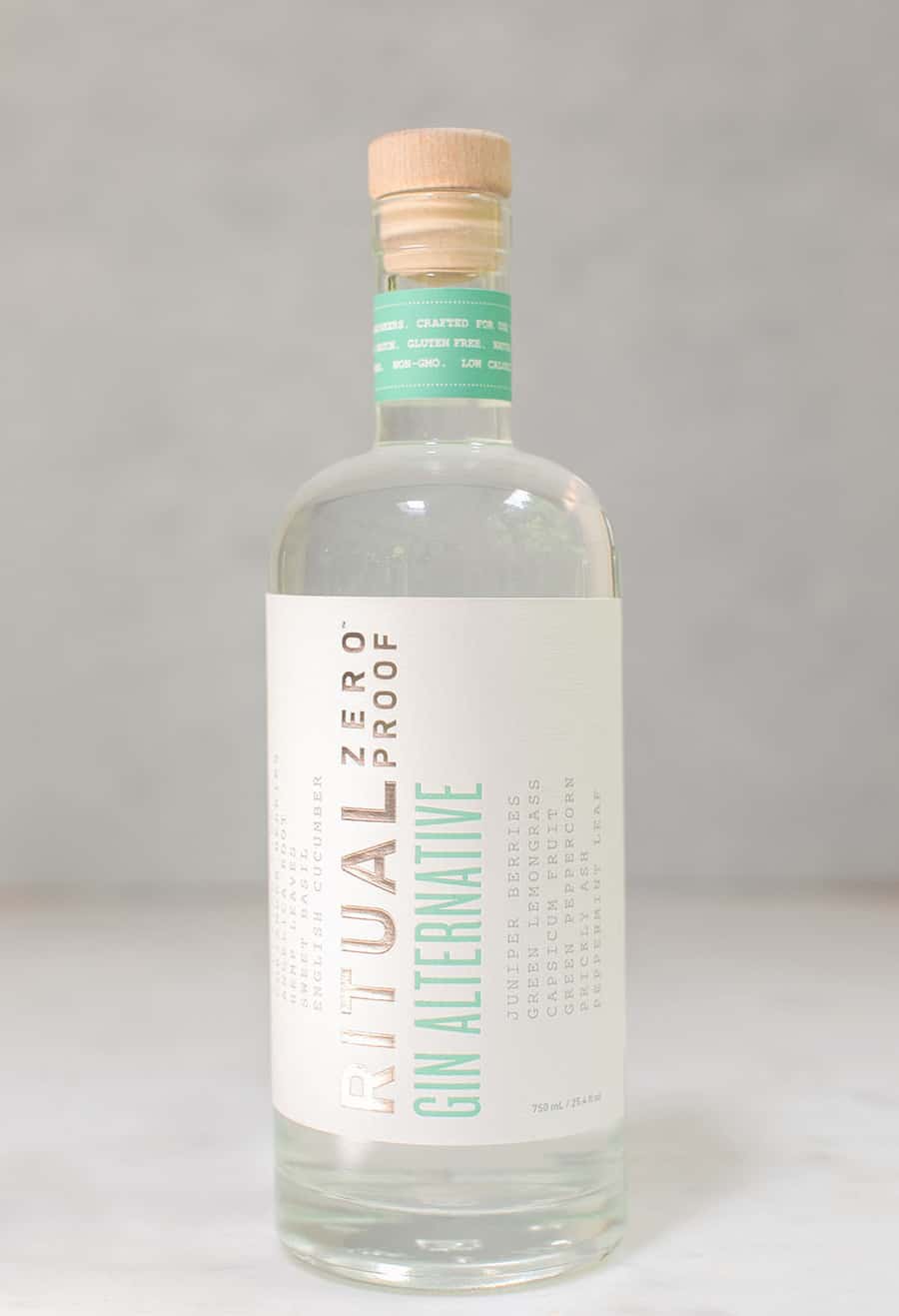 Zero Proof Spirits
Here are a few of our favorite non-alcoholic spirits. These are spirits that are made to be mixed with other ingredients. You have to know how to make a cocktail in order to really love these. We would not recommend drinking these alone.
Ritual Gin
Ritual is what we used in this recipe. It's made from spices and distilled essences like juniper, angelica root, and cucumber for a fresh, clean taste. It really works well when using our basic formula.
Ritual Tequila
Ritual tequila is another great option for making non-alcoholic margaritas! If you have a favorite recipe, just swap out the tequila for this and I promise it will be somewhat similar!
SEEDLIP
Seedlip makes three versions of non-alcoholic spirits, garden, grove, and spice. Garden has an herbal flavor profile, grove is citrus-forward and perfect for spring and summer drinks and spice is a blend of allspice berry and cardamom.
MONDAY Zero Alcohol Gin
Monday Zero Alcohol Gin is another great option. It's zero carbs, no sugar, and zero-calorie non-alcoholic spirit. It's made with juniper, natural botanicals, and citrus.
Three Spirit
Three Spirit is a company that creates plant-based alternative spirits that stimulate the mind, body, and palate. They worked with scientists, world-class bartenders, hedonists, herbalists, and artists to make these non-alcoholic spirits the best they can be.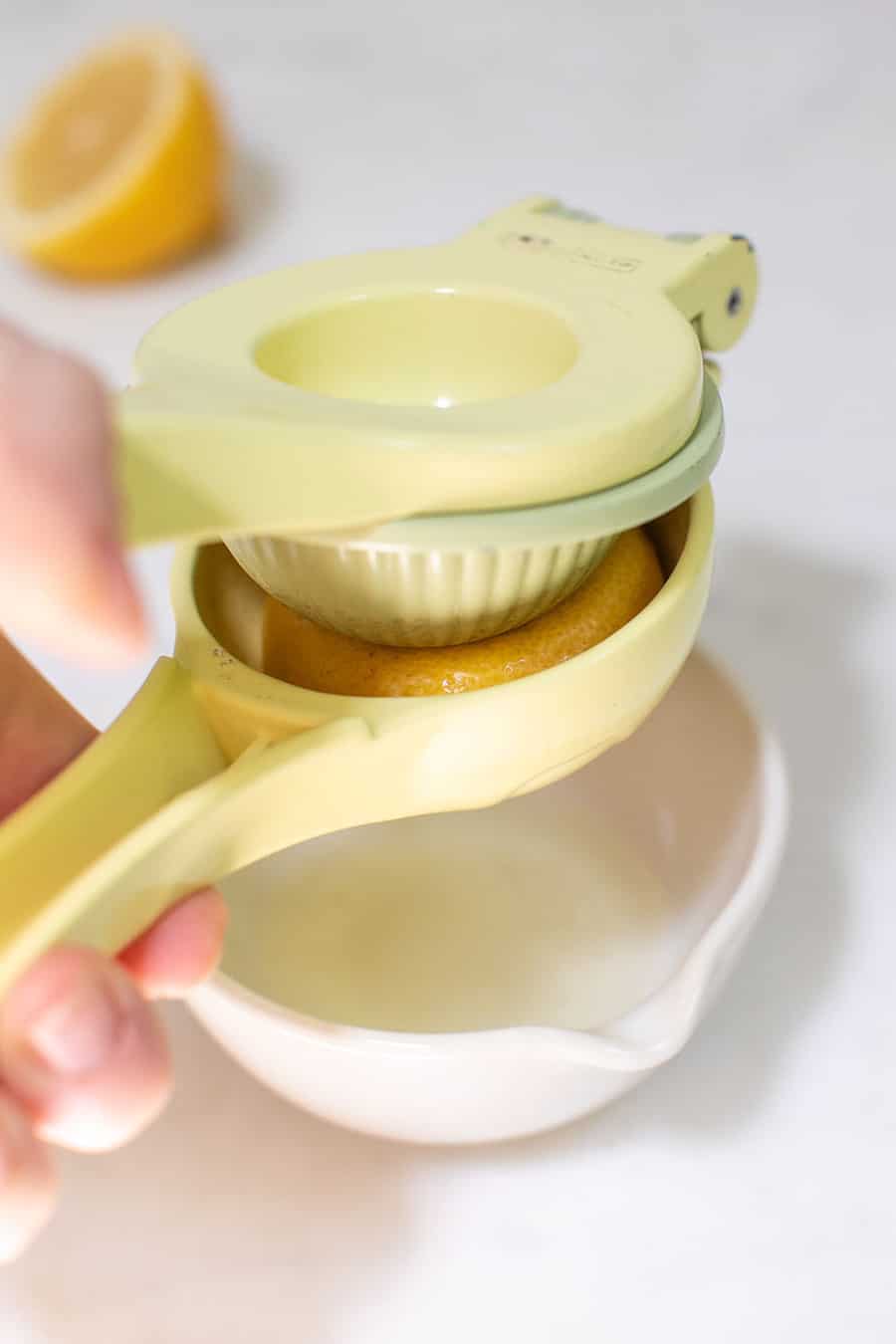 Citrus
Choose a citrus to act as the base of the cocktail. You'll want to make sure these are fresh-squeezed for best results. Squeeze a jar full and store in the refrigerator so you can make quick cocktails!
Lemon Juice
Lime Juice
Orange Juice
Grapefruit Juice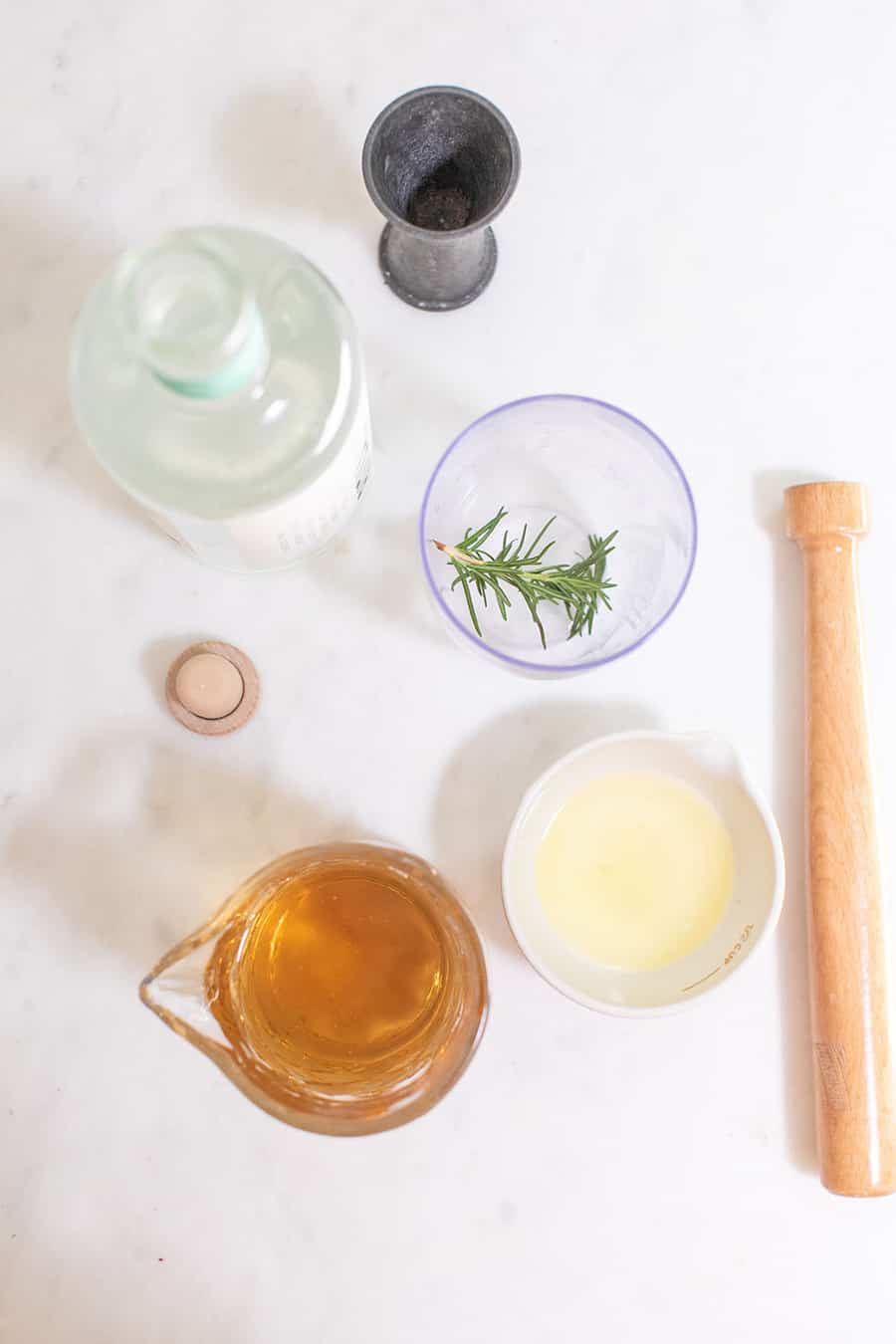 Simple Syrup
A simple syrup is how you sweeten the cocktail. Simple syrup is made with 1/2 water and 1/2 sugar. The ingredients are simmer on a stovetop until the sugar has melted, leaving you with a sweet syrup.
You can also make flavored syrup like rosemary, blueberry, mint… the list goes one. Check out our guide to making simple syrups. It's very informative!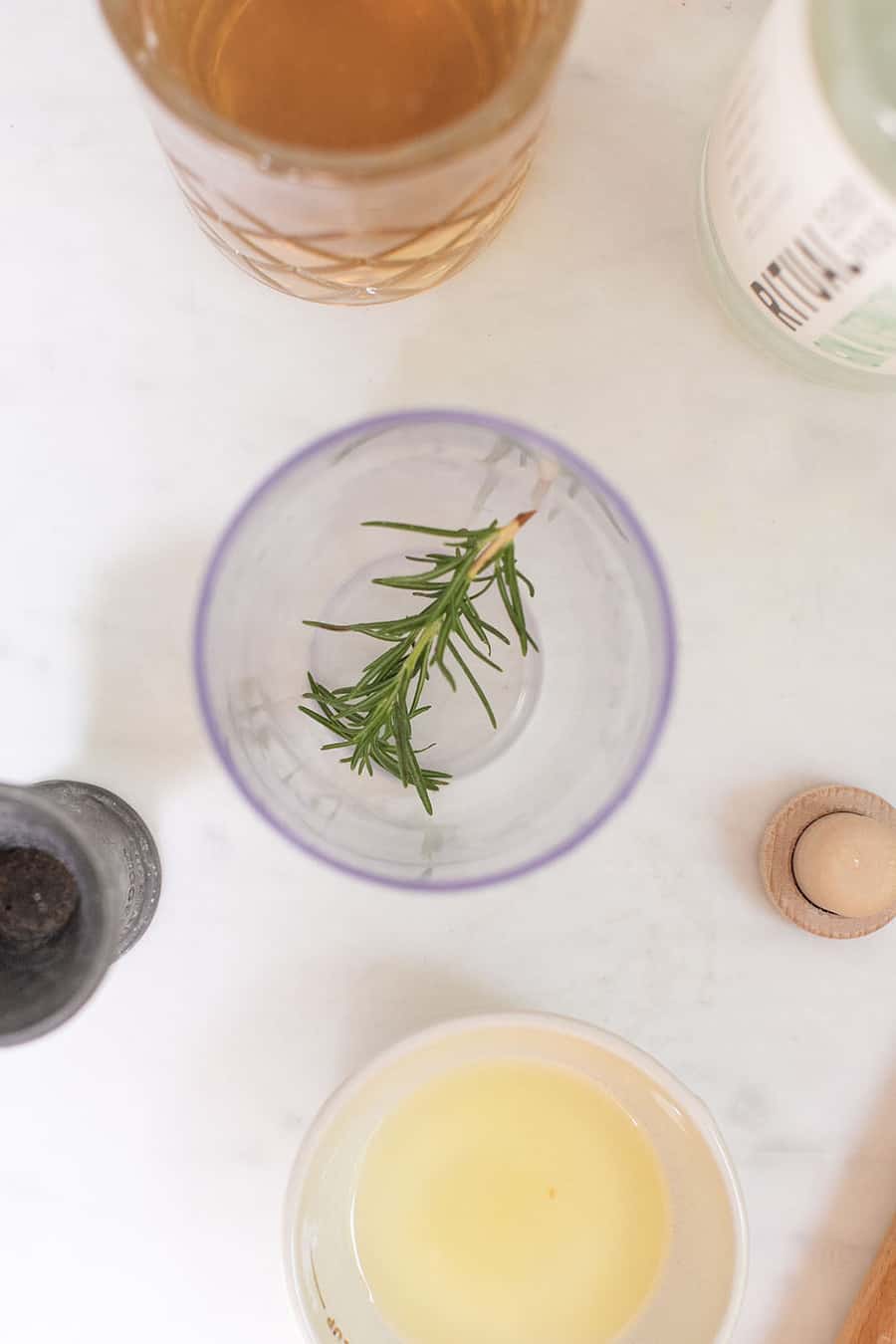 Herbs + Berries
Herbs and berries are a great way to easily layer flavors. Simply, choose a fresh herb like rosemary or mint and add it to the bottom of the cocktail shaker. Next, muddle it with the simple syrup and citrus juice to let the aromas out. You will strain the cocktail leaving any full herbs behind. Here's a list of herbs and berries that work great!
Sage
Rosemary
Mint
Thyme
Lemon Balm
Lavender
Blueberries
Strawberries
Raspberries
Blackberries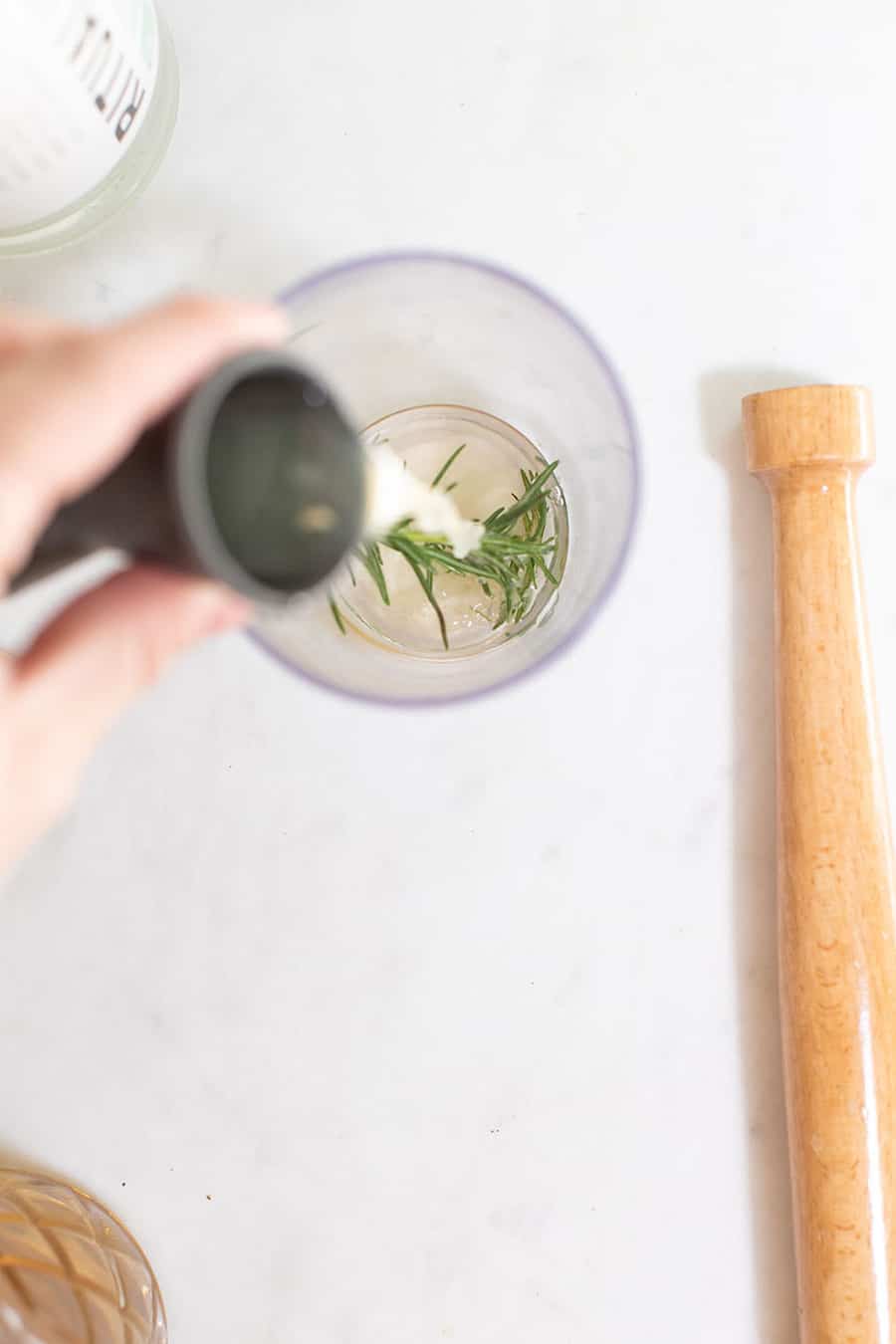 Basic Formula for Making a Mocktail
The same basic formula we use to make our mix and match cocktails is also what we use for mocktails. The best part is that you get to choose your own flavors and drink!
Ingredients
1 oz citrus juice
1 oz simple Syrup
2 oz non-alcoholic spirit
Optional – fresh herbs or berries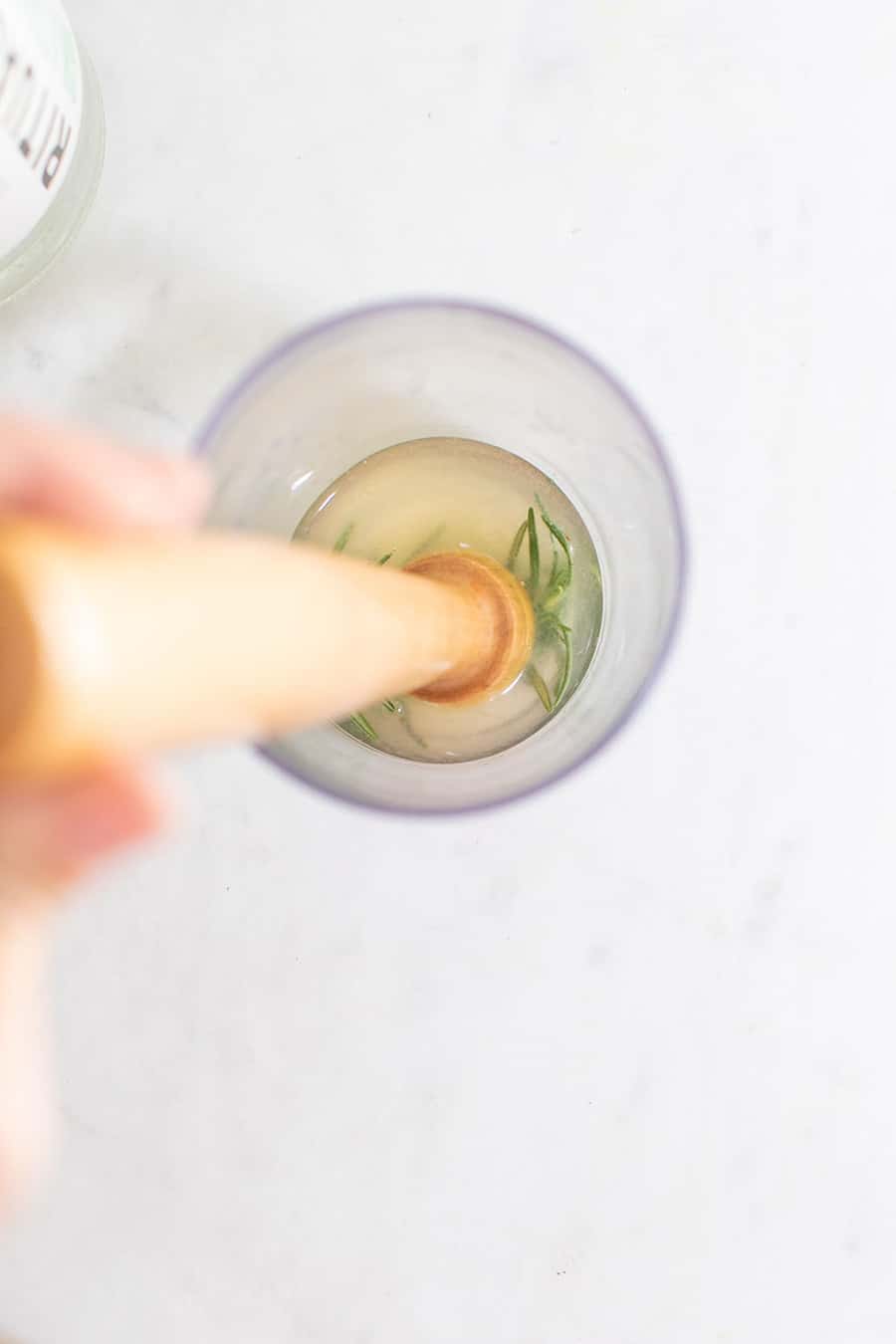 Directions
In a cocktail shaker, add the citrus juice and simple syrup. If you're muddling any berries or herbs, also add those.
Add in the non-alcoholic spirit and a handful of ice.
Strain into a glass filled with ice and garnish.
Tips for Making a Mocktail
Use garnishes to make it look pretty and festive like a cocktail.
Shake with ice and strain just as you would a cocktail. This will give it the fresh, cold taste that a cocktail has.
Use non alcoholic bitters to give the drink even more flavor depth.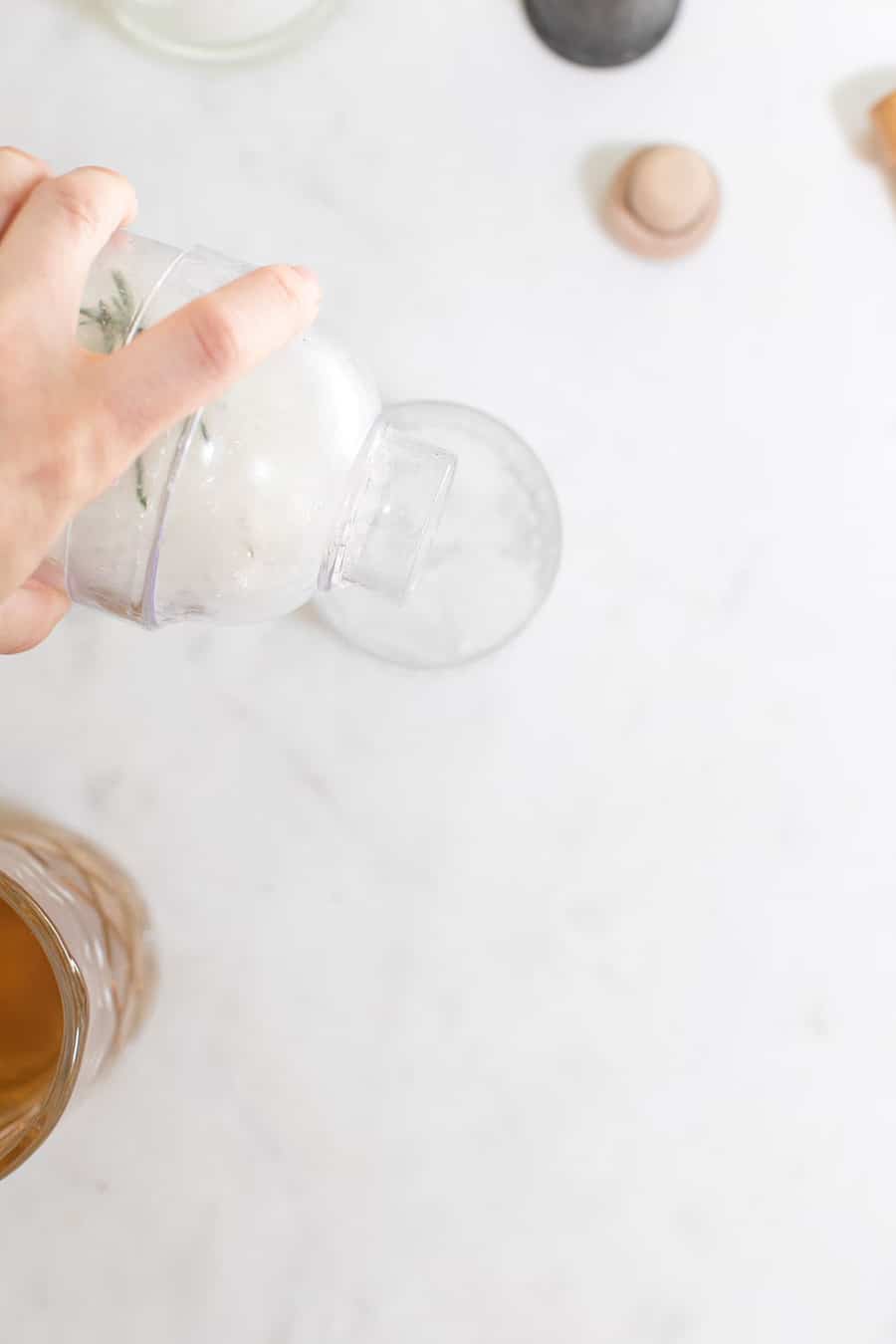 Frequently Asked Questions
What are the Types of Mocktails?
Arguably, the most famous mocktail is the Shirley Temple. However, they have come a long way since the invention of the Shirley Temple. Some bartenders take the mocktail to a new level, carefully crafting them like they would a mixed drink. Like our recipe below.
Some mocktails are popular drinks, like a margarita, but without the tequila. Other types of mocktails are drinks like a mango mule, an Arnold Palmer, lavender lemonade, or any other interesting combination of ingredients.
Mocktails are made with juices and sodas with herbs and syrups sometimes added in for an extra kick. Follow our guide to see how we make the best version!
Why is it Called a Mocktail?
The word mocktail comes from the combination of the words mock and cocktail because they mimick cocktails but without using spirits like vodka, rum, or gin, for example. They are no alcohol cocktails which is where the word mocktail comes from.
What Makes a Good Mocktail Recipe?
A good mocktail recipe is one that combines a sense of sophistication with various delicious ingredients. Using fruit pureé, sparkling water, muddled herbs, and flavored syrups, you can create the perfect drink without the worry of waking up with a headache!
Do you have some rosemary or mint in your garden? How about some fresh blueberries or peaches? The sky is the limit on how creative you can get when creating a mocktail drink.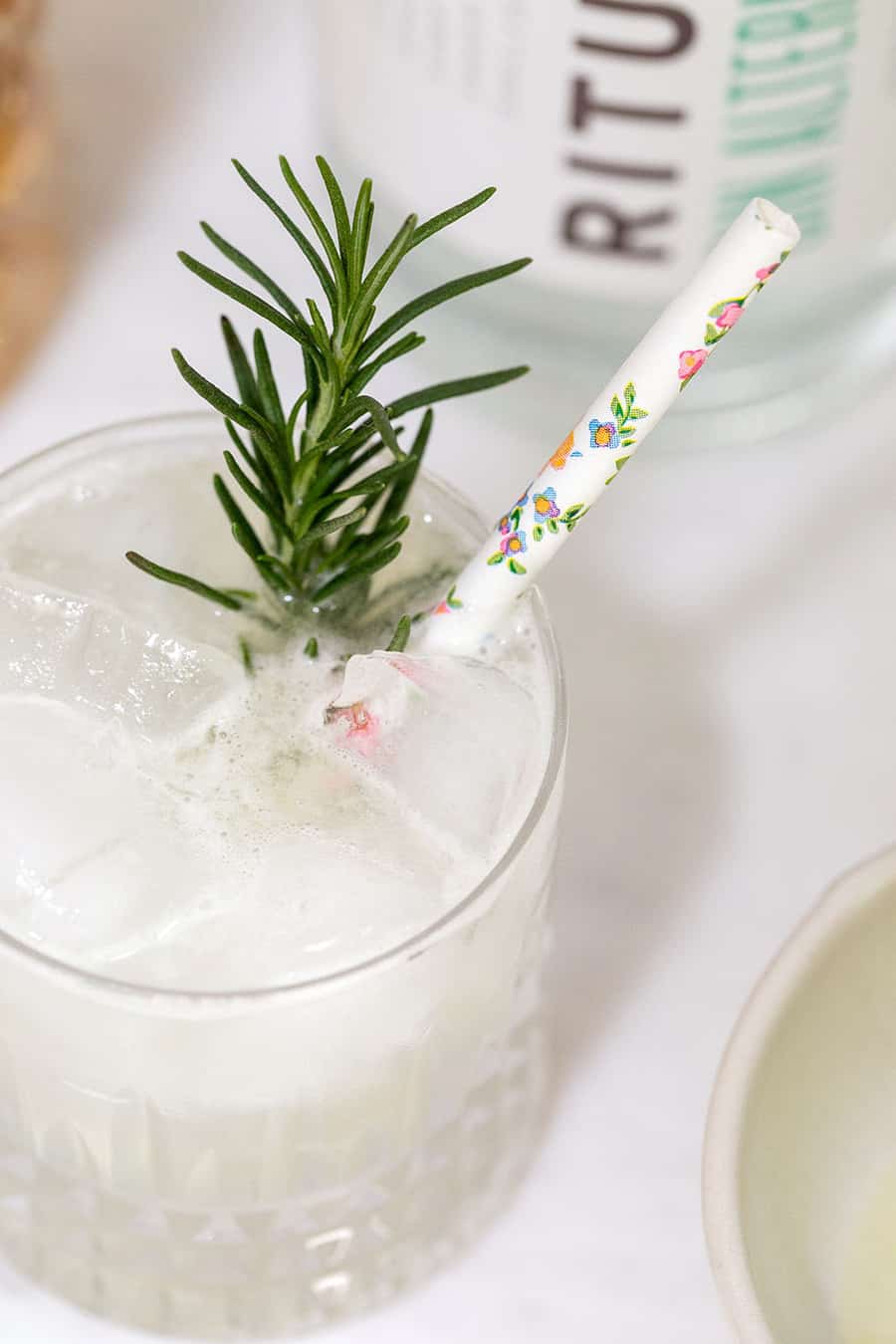 What Does Virgin Alcohol Mean?
Have you ever ordered a virgin Bloody Mary or a virgin Piña Colada? If you have, then you know that the virgin equivalent of these famous cocktails does not contain alcohol.
There are also alcohol-free versions of wines, like Riesling or a non-alcohol Campari.
Mocktail Recipes You'll Love
Add a no-alcoholic spirit to any of these drinks below for a quick mocktail recipe!
Hydrating Watermelon Cucumber Cooler
Whether you're planning a holiday, celebration, or everyday party, we at Sugar and Charm have you covered. We have advice for everything you need for easy, fabulous entertaining. Check out our site for the best ideas in party planning, food, and drinks.
You can also FOLLOW US on FACEBOOK, INSTAGRAM, and PINTEREST to see more delicious recipes, cocktails, desserts and parties!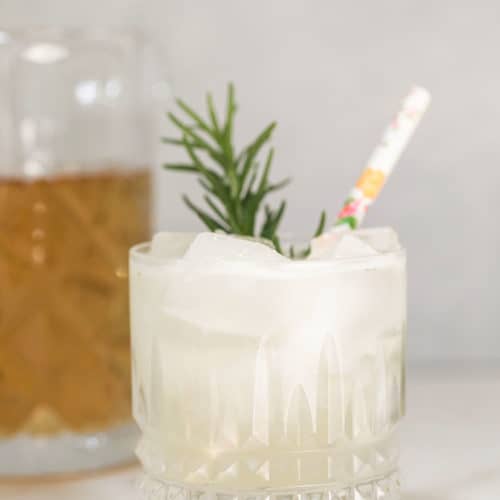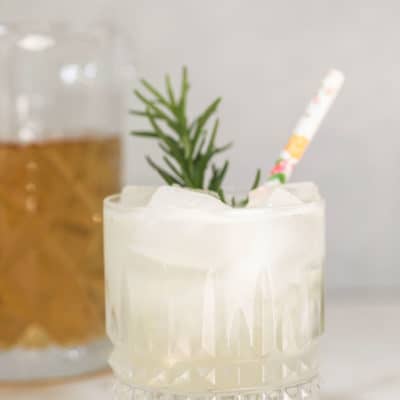 A Basic Formula to Make the Best Mocktail!
An easy formula for making a fresh, classic mocktail! Try this recipe or switch it out to make your own by using our guide.
Print
Pin
Rate
Ingredients
1

oz

lemon juice

,

fresh-squeezed

1

oz

simple syrup

2

oz

non-alcoholic gin spirit

1

sprig

rosemary
Instructions
In a cocktail shaker, add the citrus juice and simple syrup and rosemary.

Muddle the rosemary with the juice and simple syrup.

Add in the non-alcoholic spirit and a handful of ice. 

Strain into a glass filled with ice and garnish. 
Notes
Use this basic formula to make your own flavors! Substitute any citrus and non-alcoholic spirit. You can also infuse the simple syrup or middle herbs and berries. 
It's fun to think of new flavors and ideas, always using the 1-ounce citrus juice, 1-ounce simple syrup, and 2 ounces botanical non-alcoholic spirit.
Make sure you always shake the cocktail for 25 seconds with ice. 
Nutrition
Calories:
83
kcal
|
Carbohydrates:
23
g
|
Protein:
1
g
|
Fat:
1
g
|
Saturated Fat:
1
g
|
Sodium:
17
mg
|
Sugar:
21
g
|
Vitamin C:
11
mg
|
Iron:
1
mg