A quick and fun way to make blue ice cubes naturally!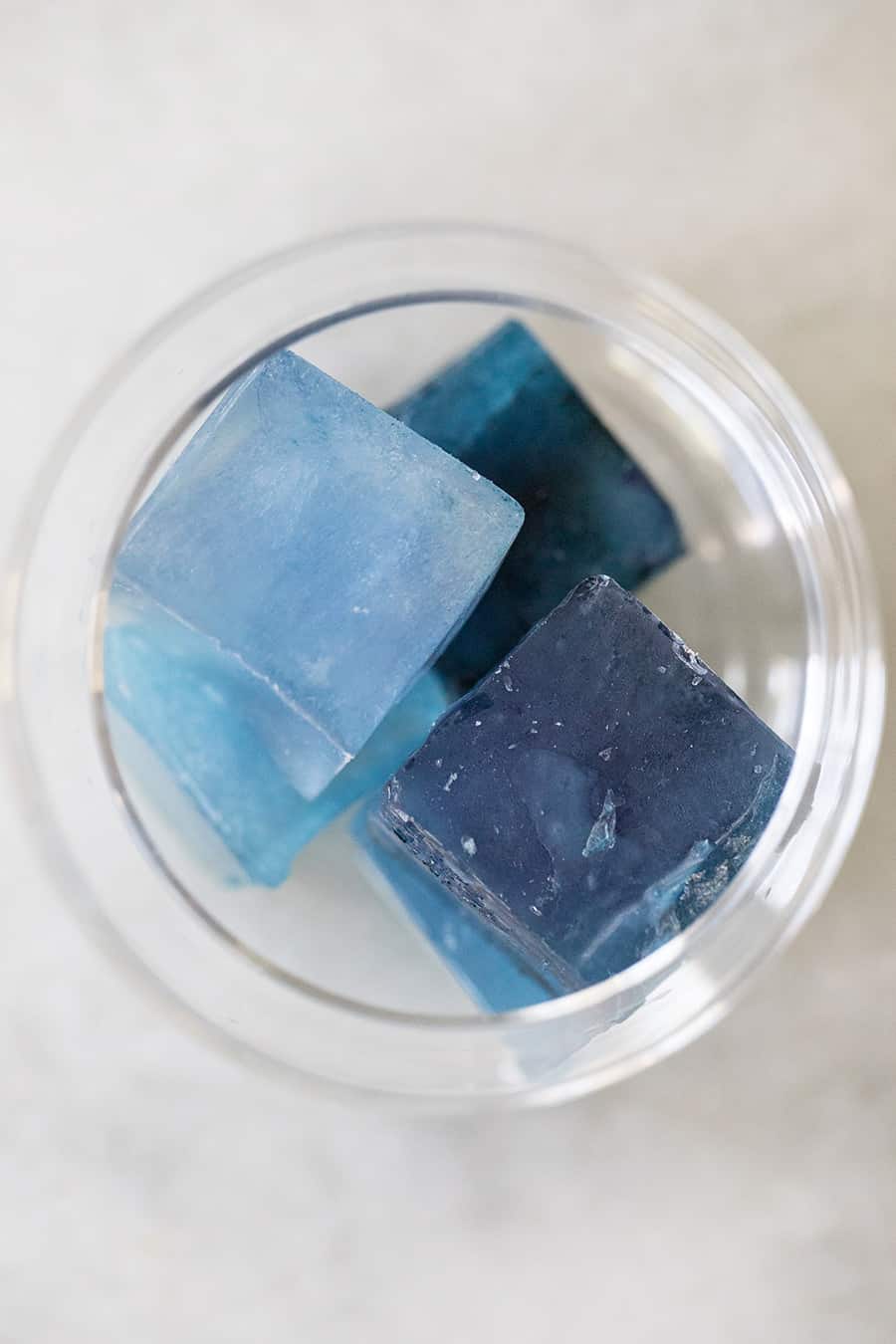 We were crafting our mermaid-themed cocktail, and wanted to add a charming touch to make the cocktail blue, so we made natural blue ice cubes!
The blue color comes from a natural source and provides a dark blue, vibrant color you see in the picture. We used a very powerful
First, let's just talk about how amazing nature is and what we're surrounded by, especially vibrant herbs!
There are so many beautifully dried flowers and herbs used for tea, but we can use them to our benefit in other ways, like changing our cocktail's and ice cube's colors!
We found a very special little flower called Butterfly-pea. It belongs to the Fabaceae family and is native to tropical areas, such as Thailand and Malaysia.
There is also a pod that grows on the plant which looks similar to a pea pod, thus the name Butterfly-pea flower. It has a very mild, earthy flavor and when made into ice cubes, you really can't taste it.
How to Make Natural Blue Ice Cubes
Ingredients
Article Chill Ice Molds
Dried Butterfly Pea Flower
Sieve – This is a great set and we use all three sizes constantly!
You'll also need measuring cups and a bowl with a spout to pour into the ice molds.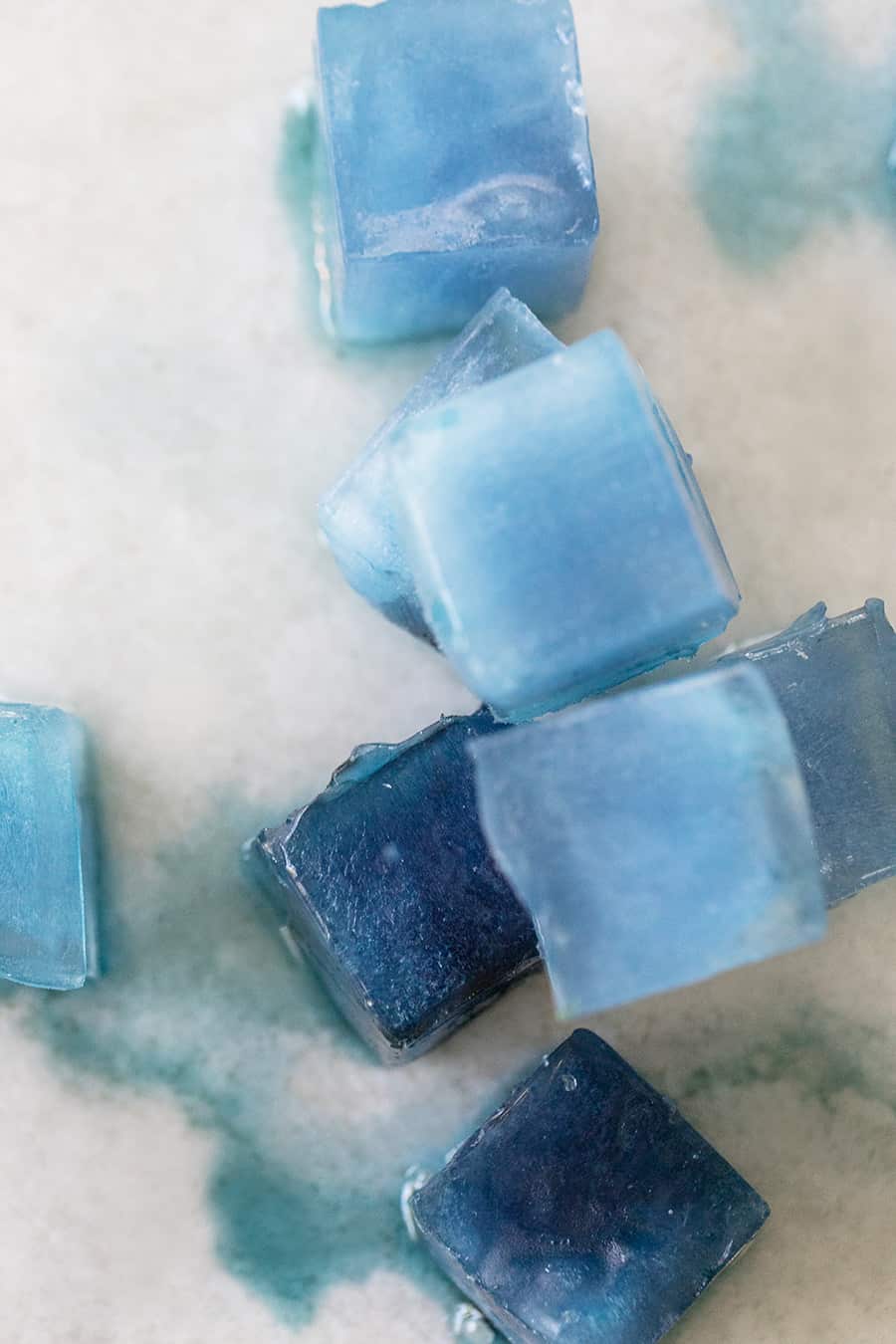 Directions
To make the blue water, heat 2 cups of water in a sauce pan and add in 1/4 cup dried Butterfly-pea flowers.
You can buy them on Amazon and we used these, which worked perfectly, plus they will last a long time stored in the bag!
Let the water and flowers simmer for a few minutes, then remove from heat and let them infuse the water.
You can make it as dark or as light as you want. Once the water comes back down to lukewarm, strain the flowers out and pour water into ice cube molds. Freeze overnight.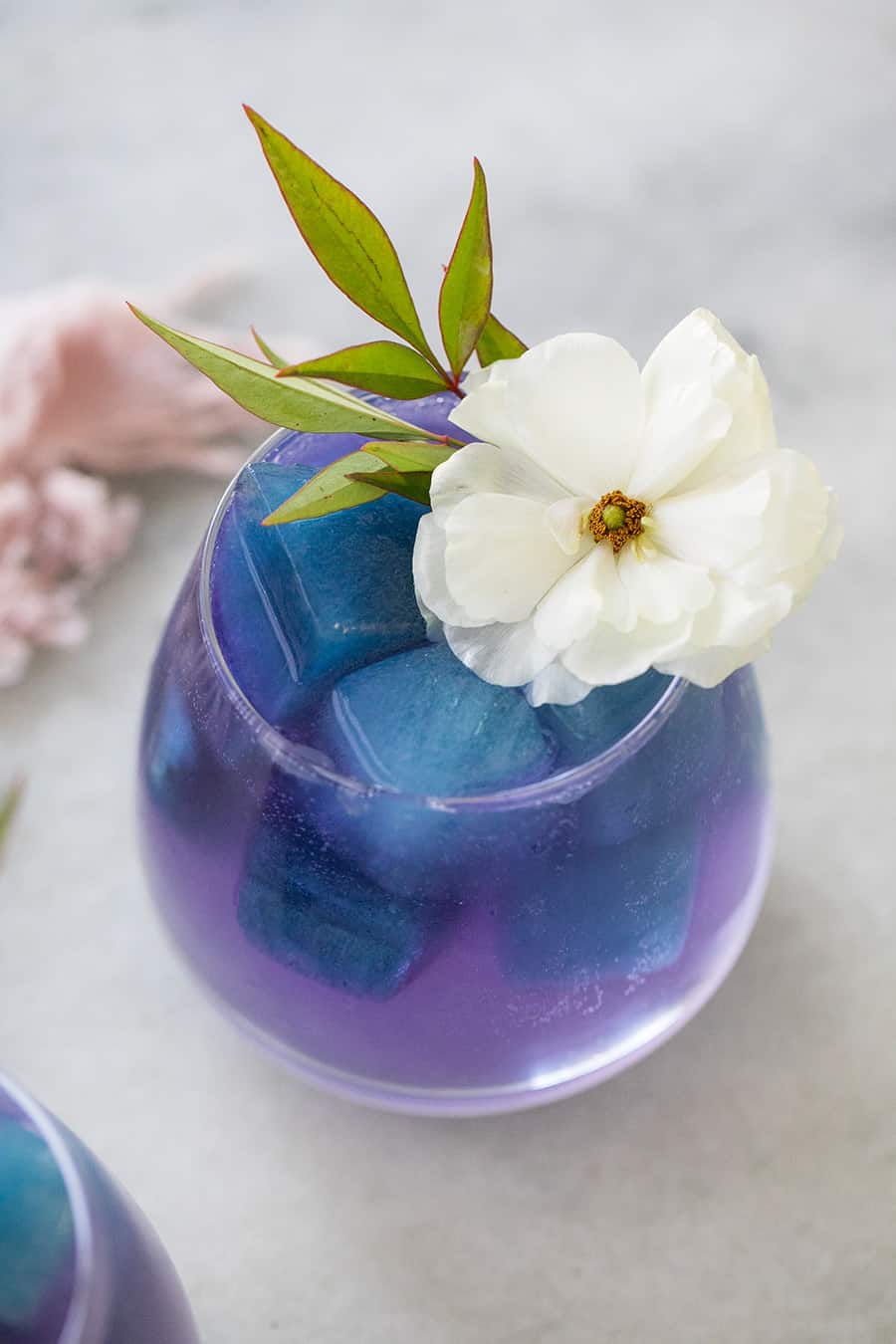 When you add citrus to it, the blue color will turn purple! So technically, if you want to make purple ice cubes, add a squeeze of lemon or lime juice in the water!