All the pretty pink cocktails you need! These pink cocktail recipes are refreshing, fun to make, and perfect for bridal showers, garden parties, bachelorette parties, and Valentine's Day!
These cocktail recipes will make the perfect signature drink! From tangy to sweet, there is a recipe in here for everyone. The best part is, all of these recipes are pink naturally! From strawberries to dried hibiscus flowers, the vibrant color comes from natural ingredients.
Check out our summer cocktails and classic cocktails too!
The Best Pink Cocktails
Scroll down for a list of our favorite pink cocktails! There is a simple pink cocktail recipe at the end too.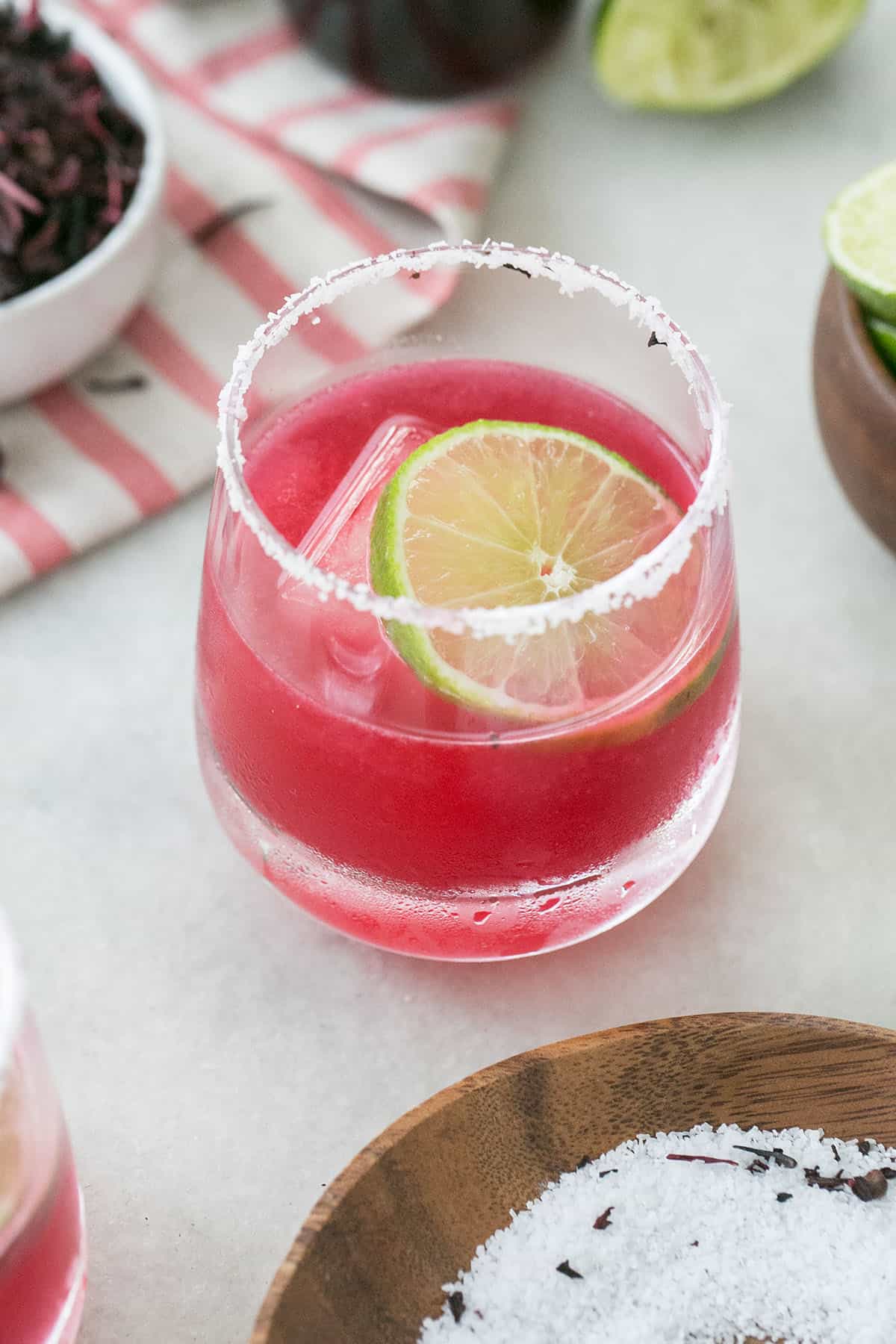 Hibiscus Margarita
If you love margaritas, this pink margarita is for you! The color comes from dried hibiscus flowers, giving the cocktail the most beautiful shade of pink!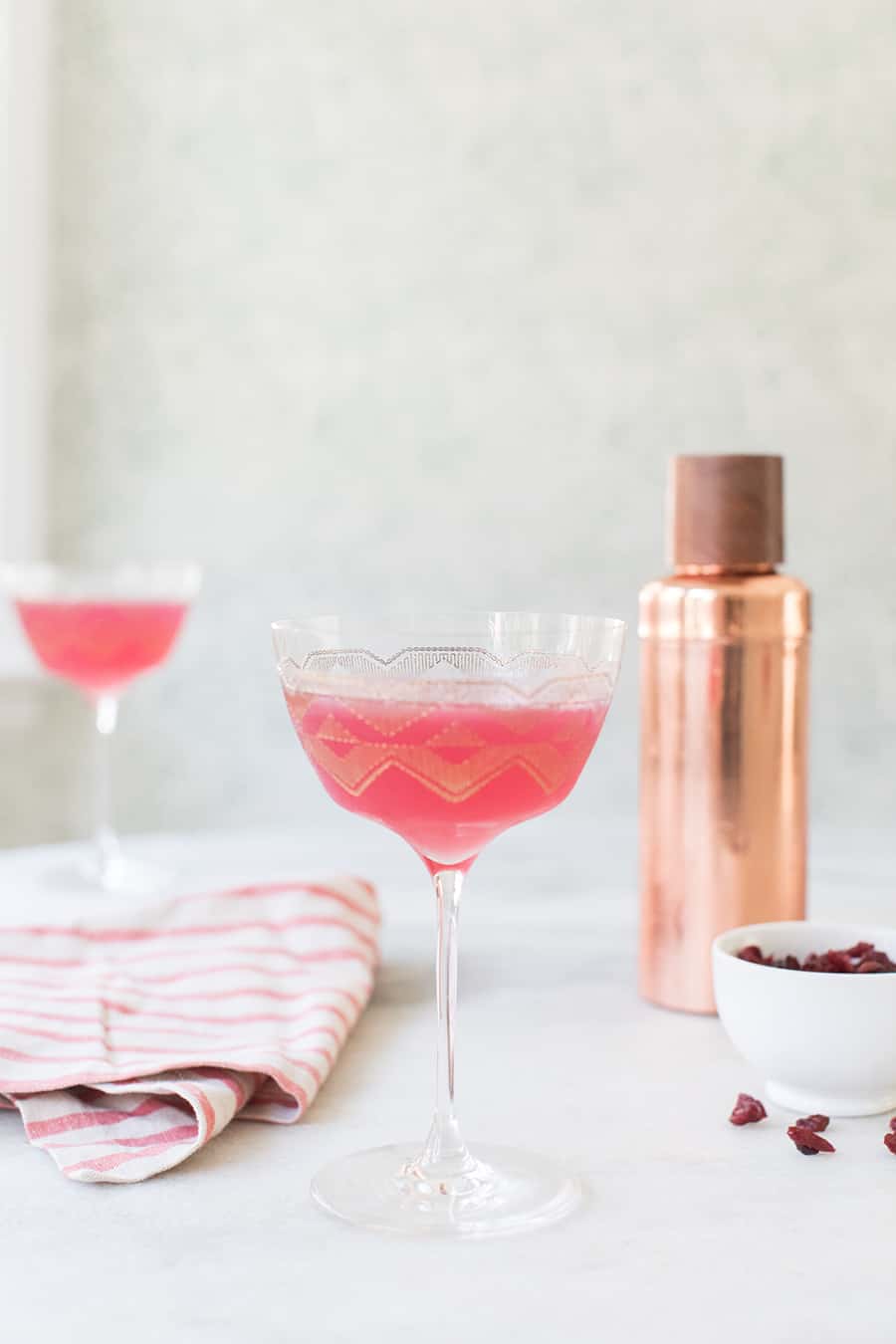 Cranberry Martini
A cranberry martini is perfect for so many occasions! This pink cocktail is made with cranberry juice, gin, Cointreau, and lemon juice too!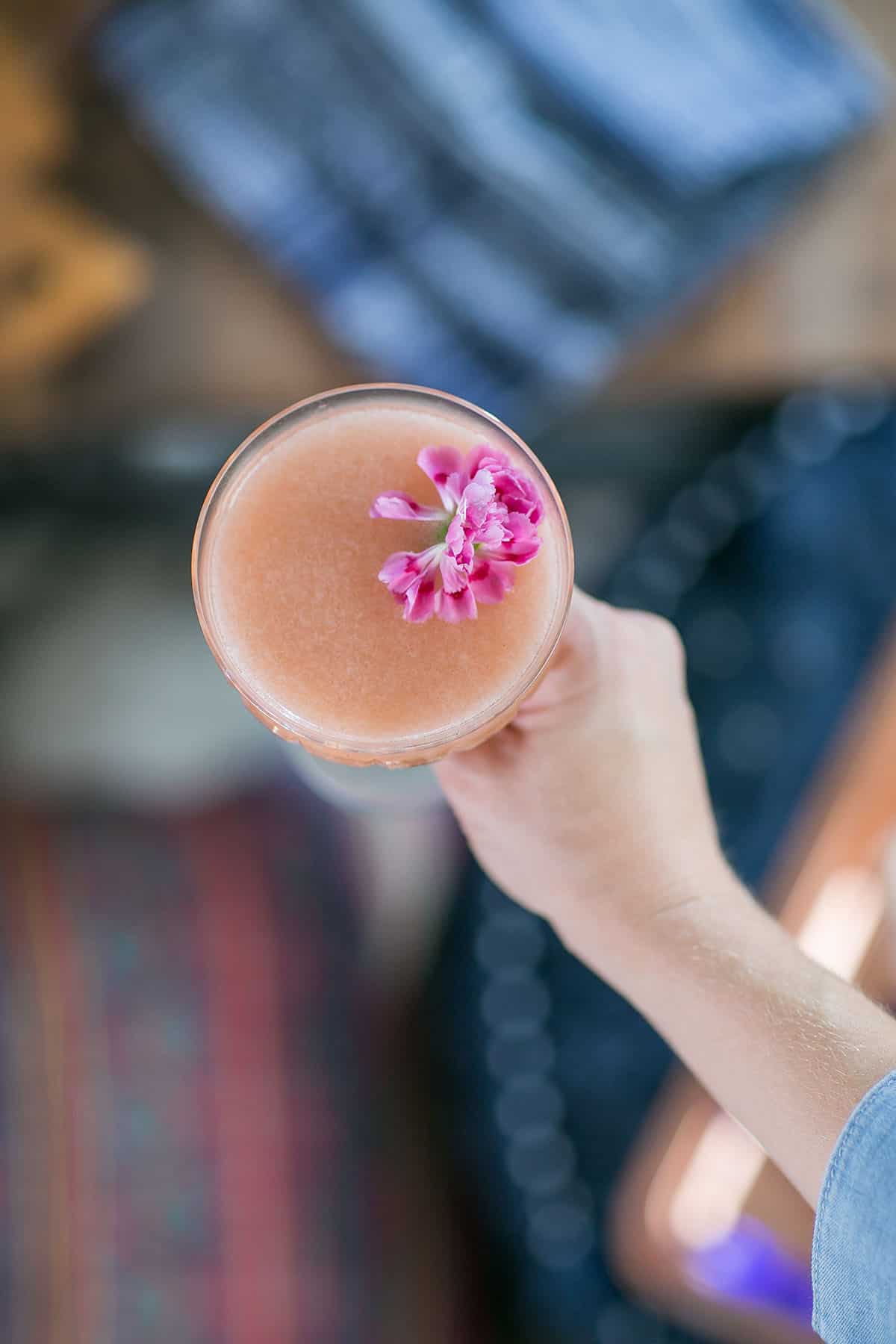 Gin and Jam Cocktail
Our gin and jam cocktail is an easy cocktail to make and you can choose the flavor based on what type of jam you use! Also, try our gin spritz recipe too!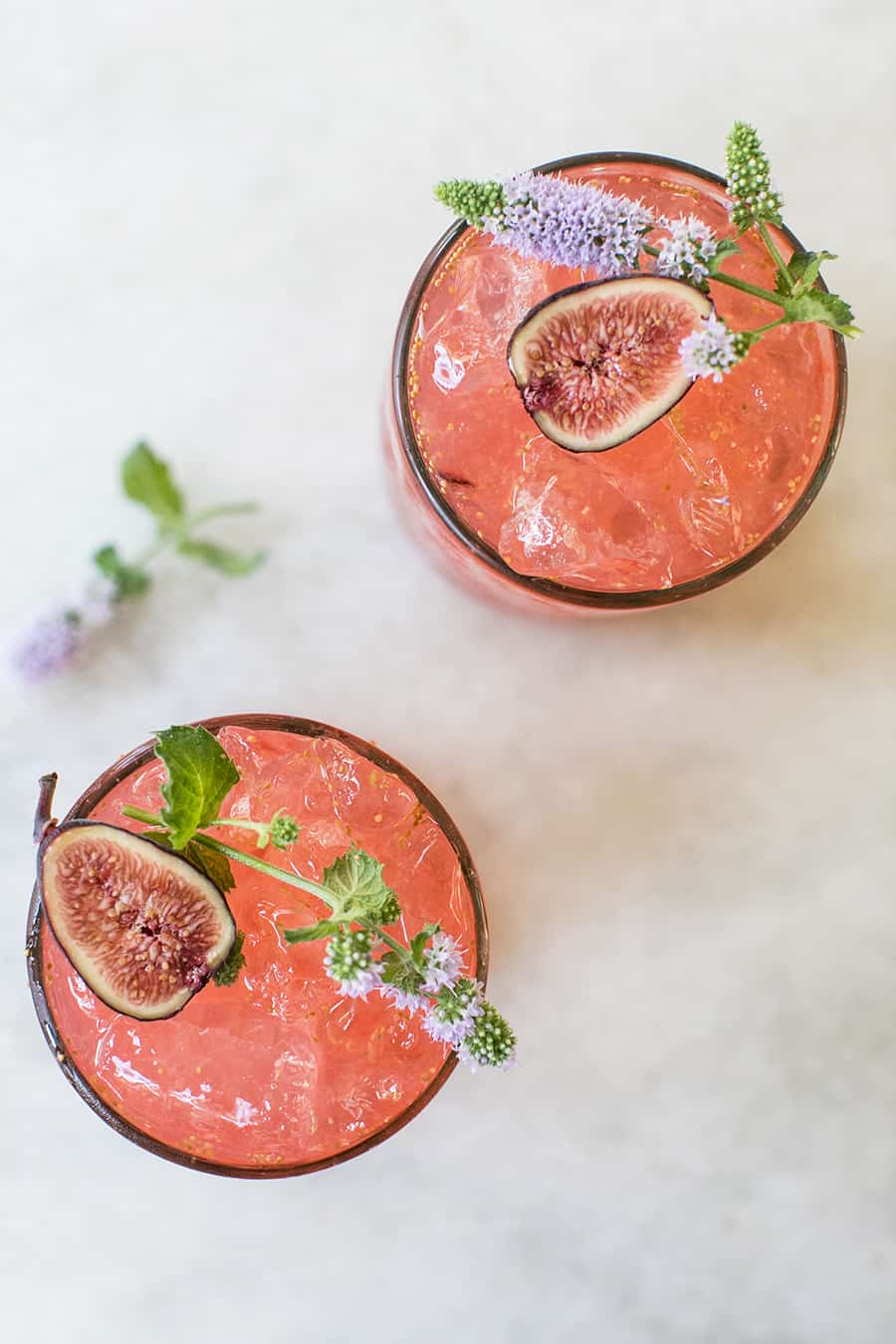 Refreshing Fig Sidecar
A refreshing twist on a classic fig sidecar! This drink has a beautiful color and uses fresh ingredients, including homemade figs and simple syrup.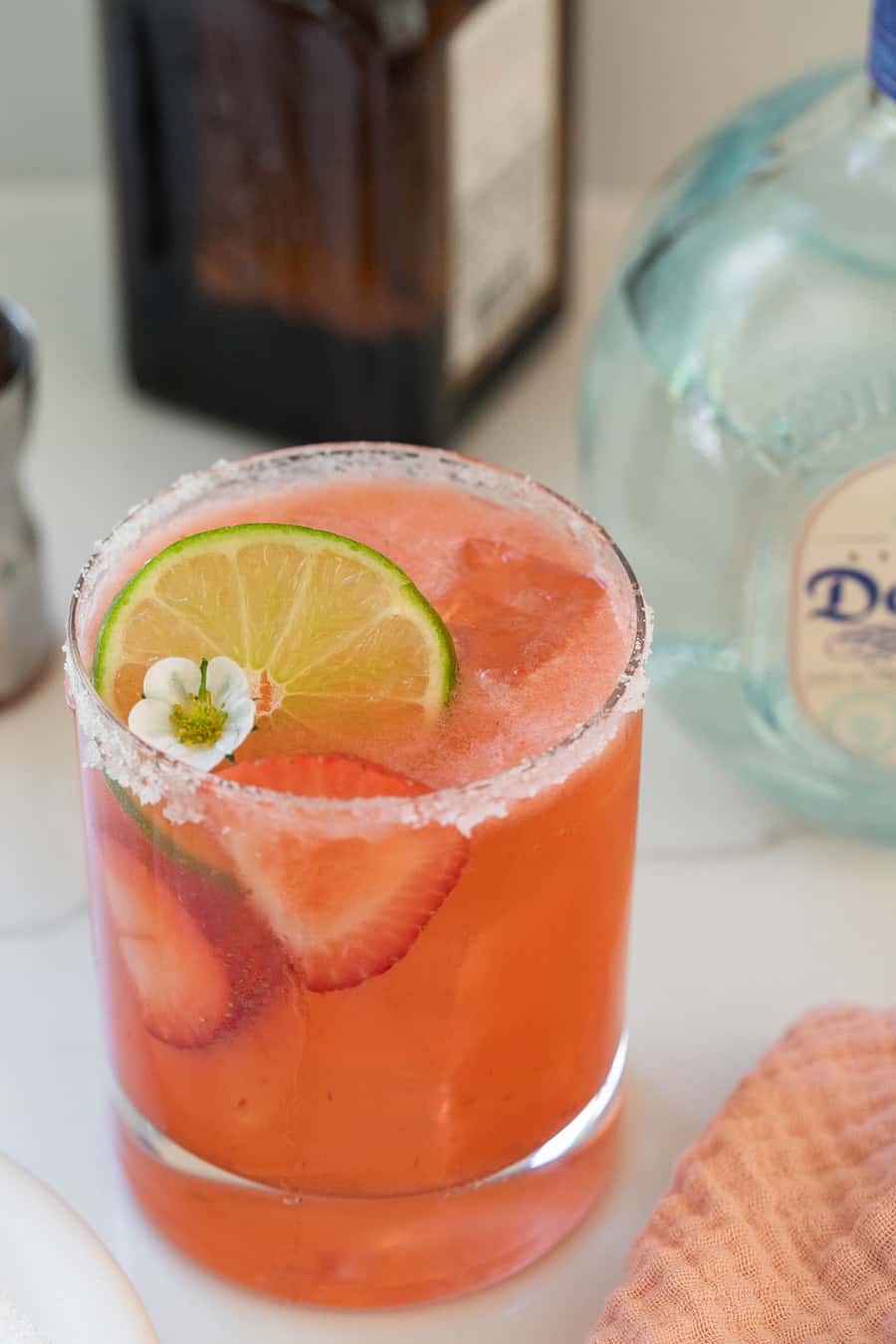 Strawberry Margarita Recipe
Another pink margarita recipe is our strawberry margarita! The color comes from fresh strawberries and it's the perfect cocktail for spring or summer!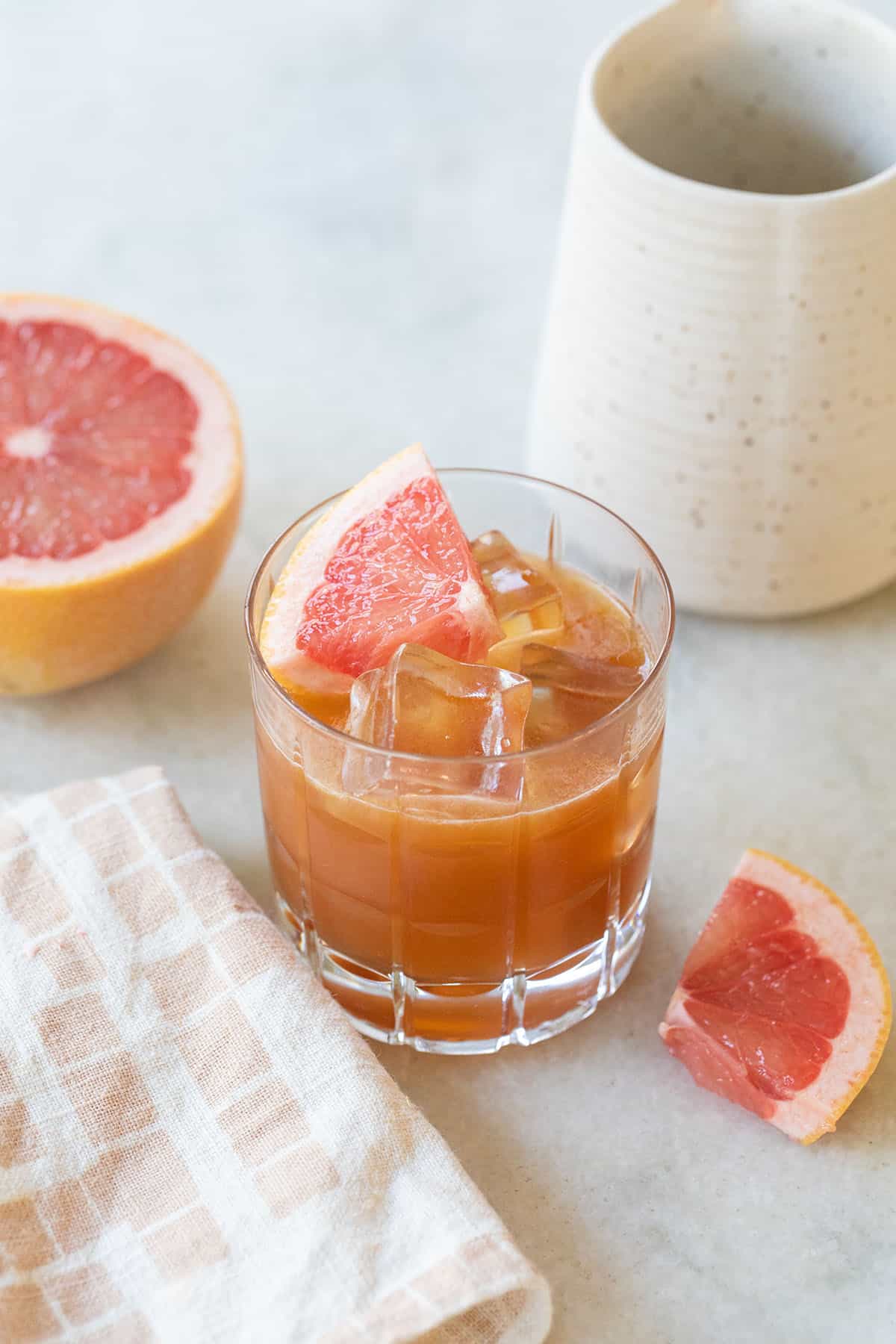 Grapefruit and Jagermiester
Grapefruit and Jagermiester cocktail is made with 3 simple ingredients and has a beautiful, citrus flavor with the aromas and botanicals of Jagermeister.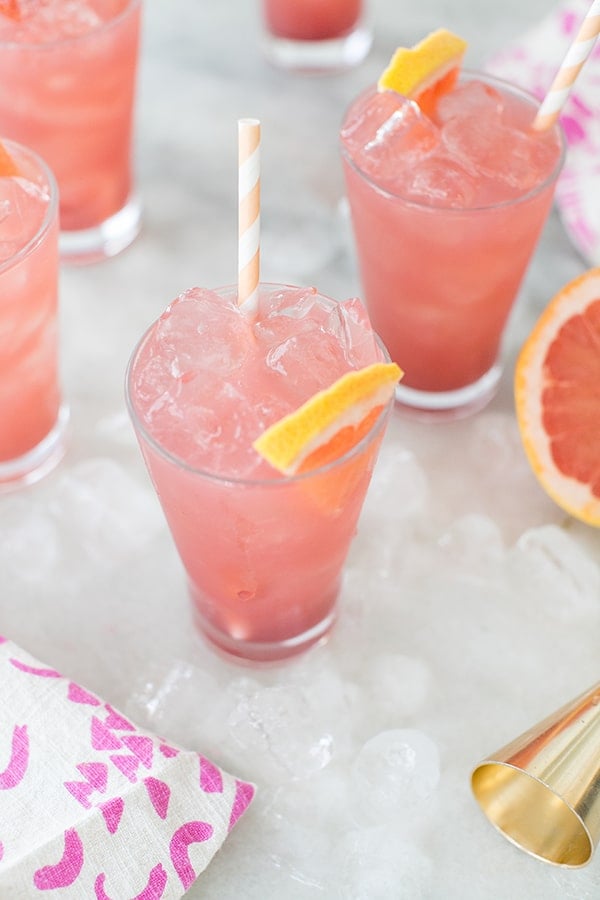 Bikini Cocktail with Grapefruit
Our grapefruit bikini drink is a pink vodka cocktail that is the perfect summer cocktail! It's made with grapefruit soda, jam, club soda, and vodka and has a beautiful shade of pink!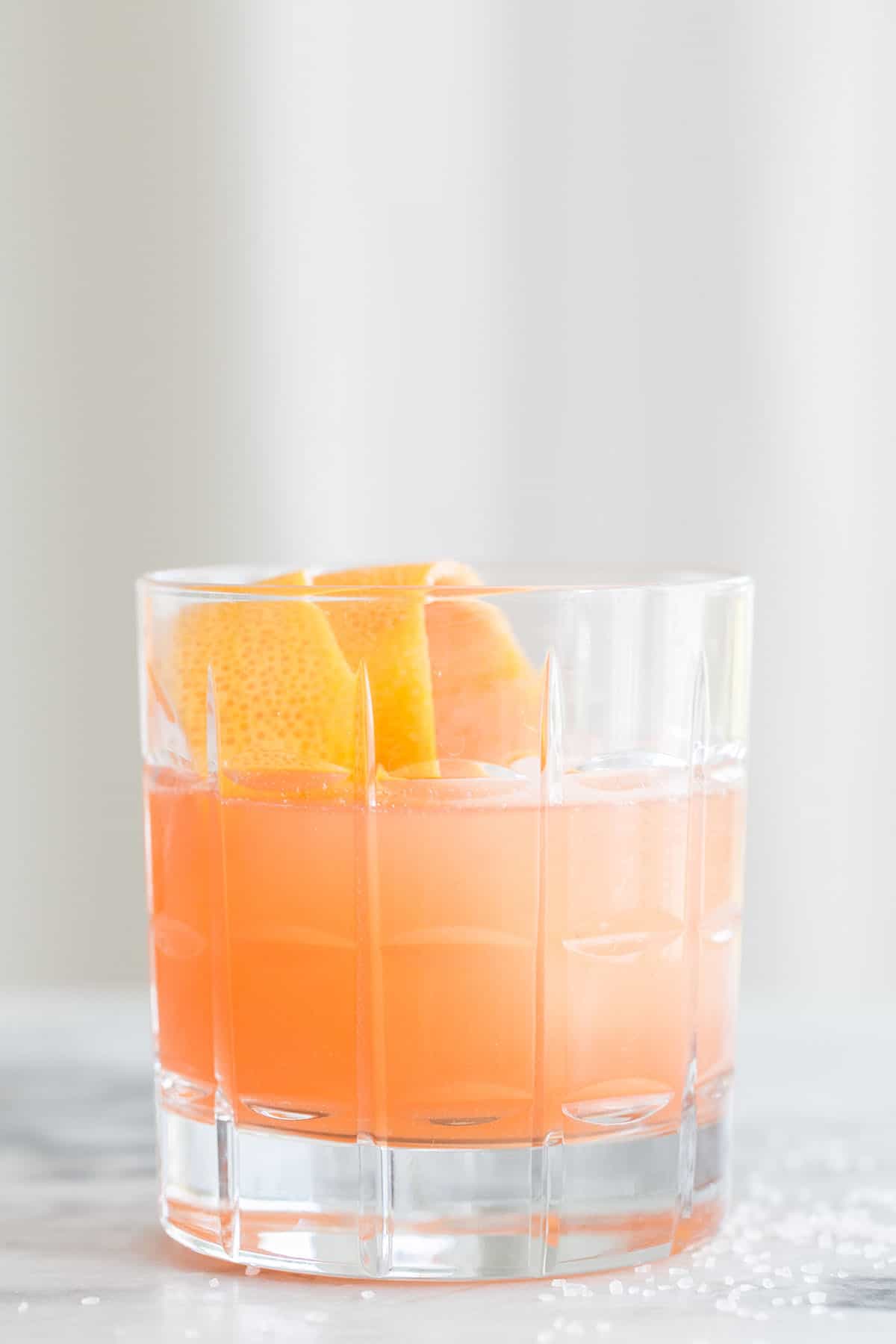 Italian Paloma
This Italian Paloma cocktail has a light pink color and a very refreshing flavor! If you love tequila and grapefruit, this cocktail is for you!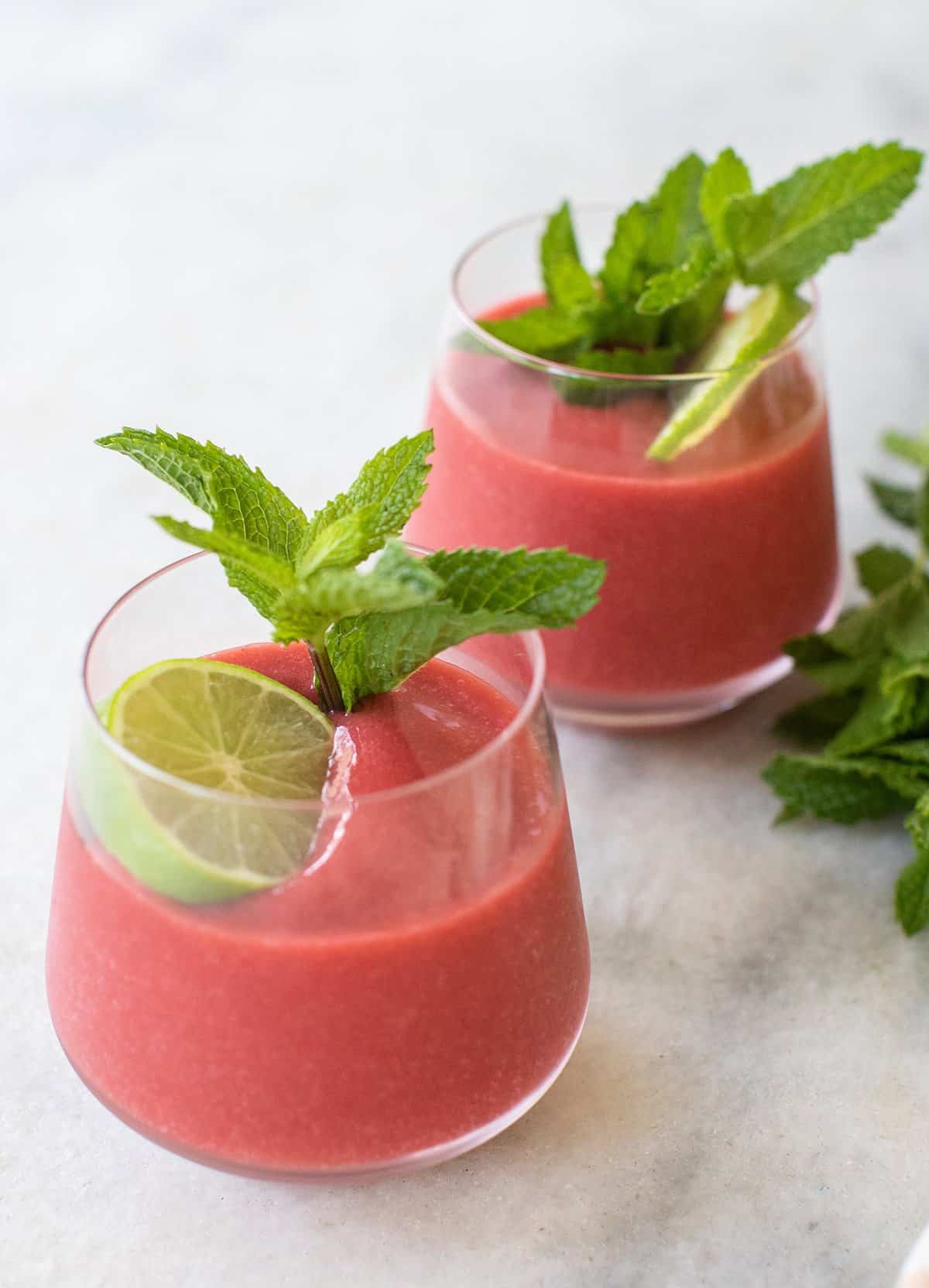 Frozen Strawberry Daiquiri
An easy 4 ingredient frozen strawberry daiquiri recipe made with the best ingredients.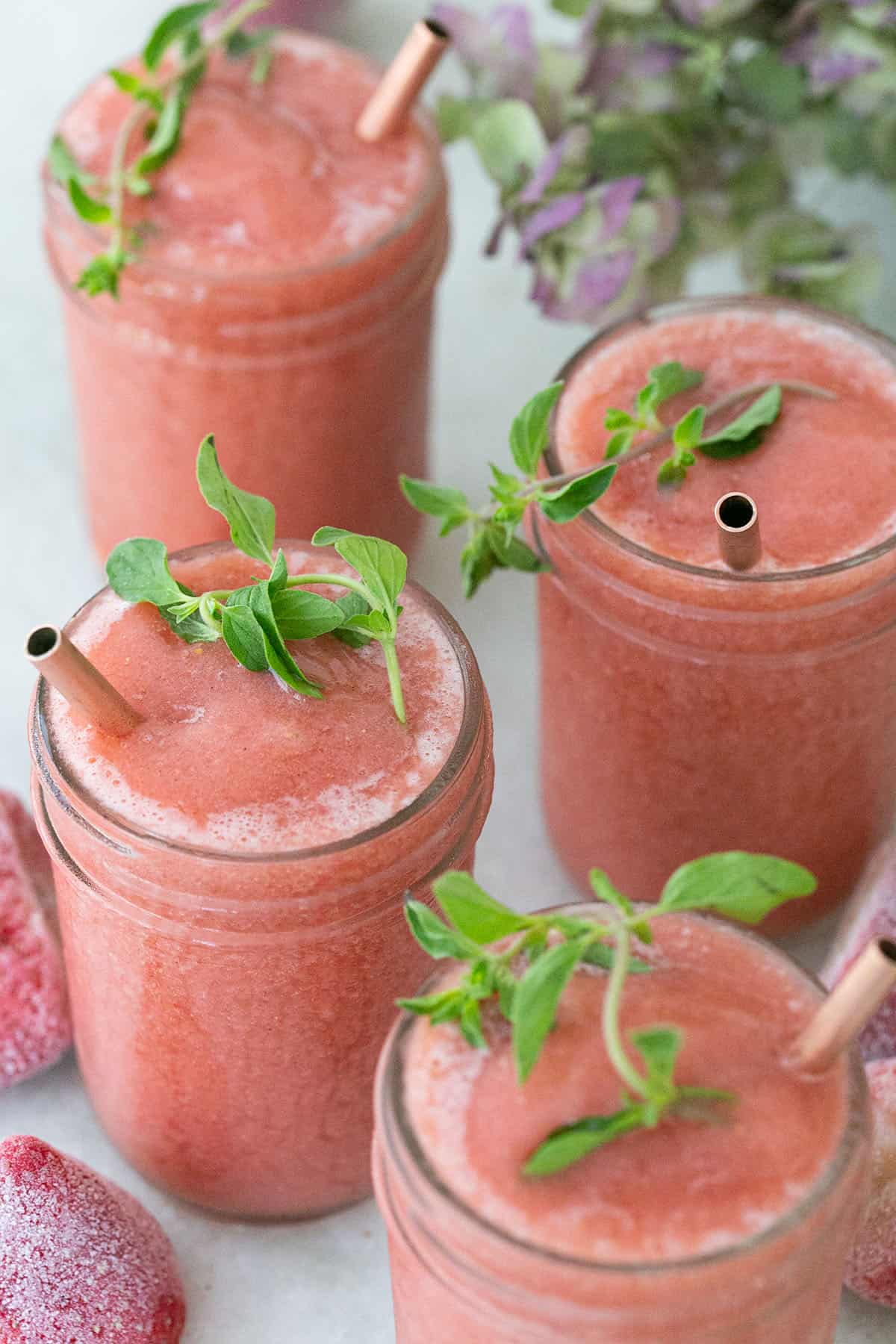 The Best Frozé Recipe
Strawberry Frosé, also known as Frosé is frozen rosé made with wine and frozen strawberries. This is a great cocktail to sip on a hot summer day.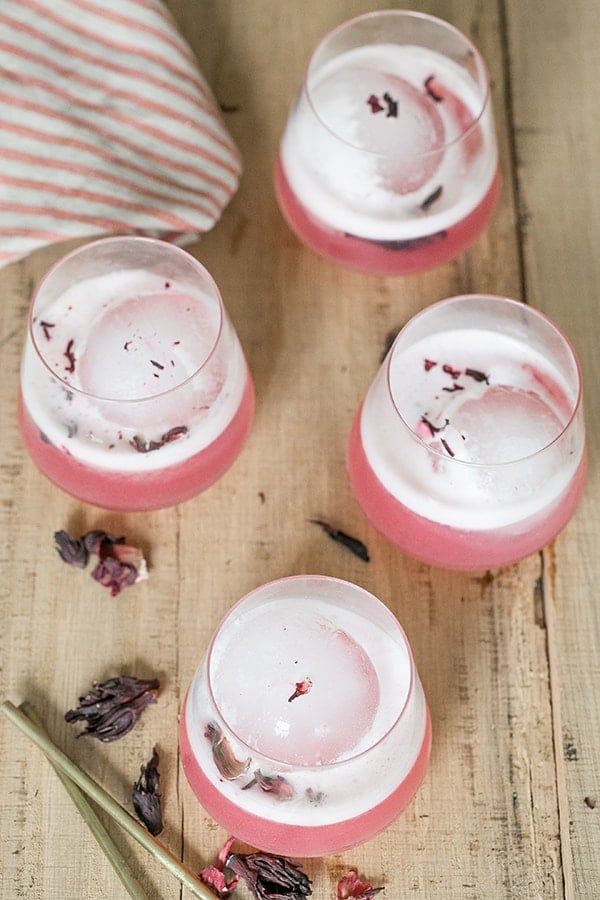 Hibiscus Gin Sour
This gin-sour drink is made with a hibiscus simple syrup. It also has egg whites to give it a foamy texture. Perfect for girls' night or Valentine's Day!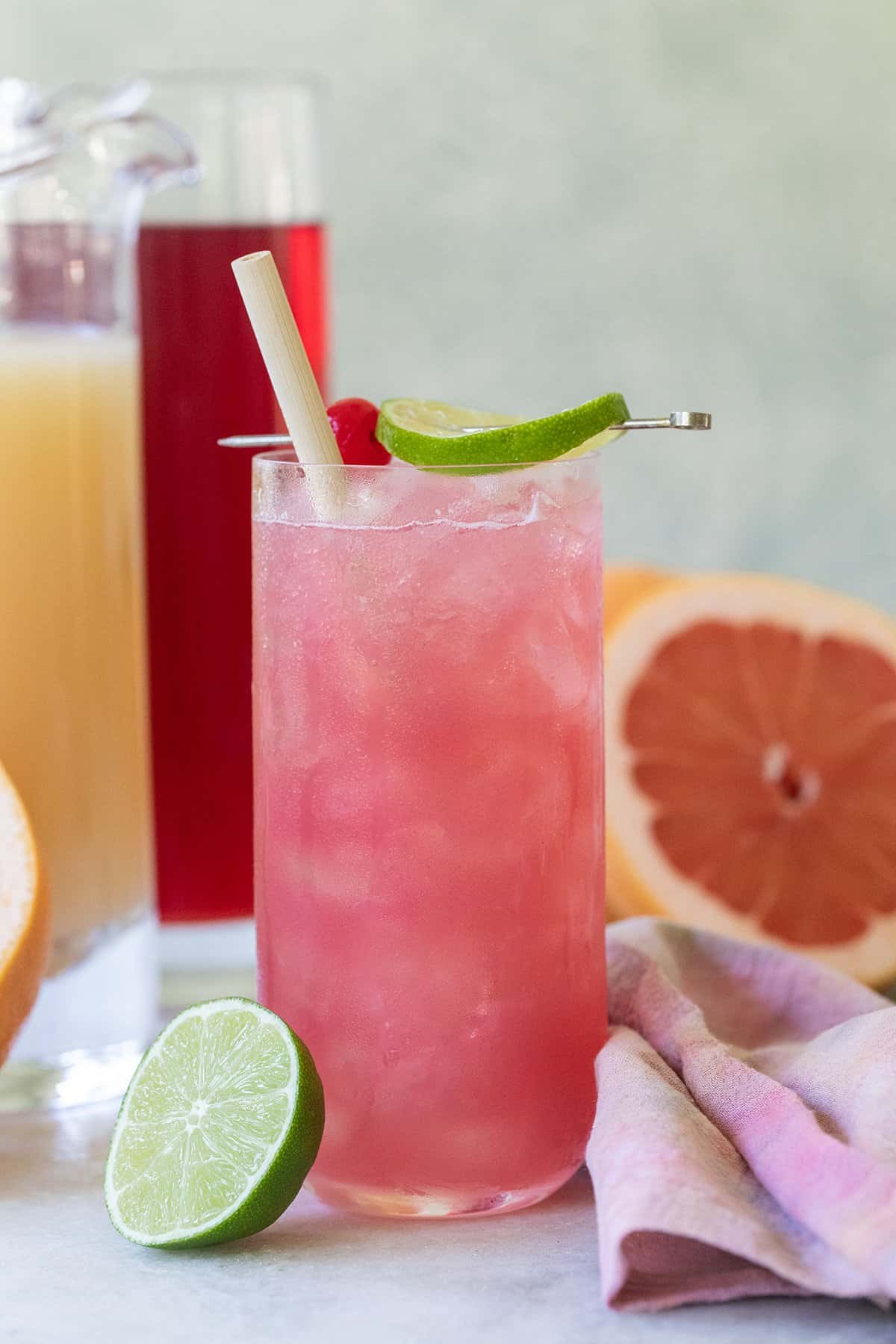 Sea Breeze Cocktail
This pink sea breeze drink is easy to make and great to serve year-round!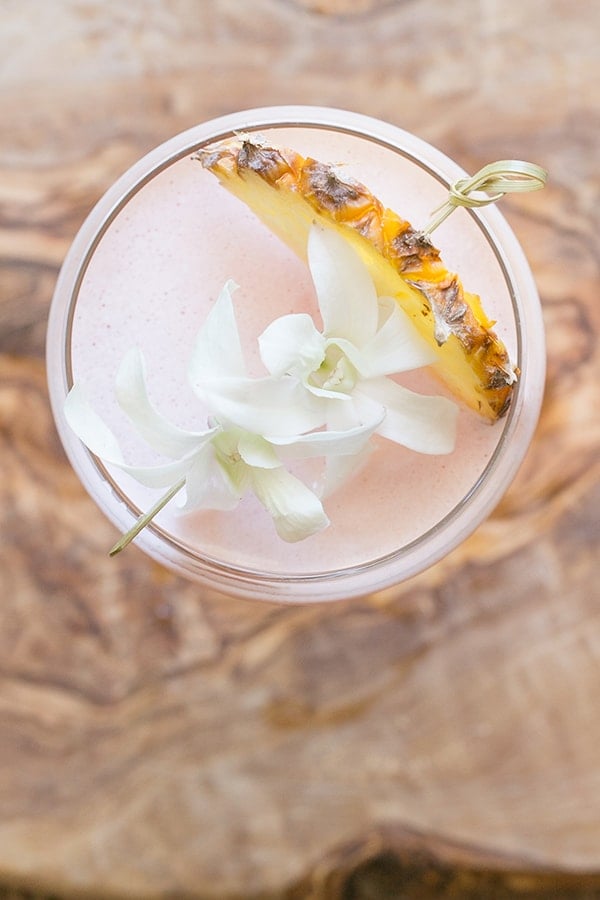 The Perfect Pink Tiki Drink
If you love rum and pineapple try this tiki cocktail! It's beachy and super tropical.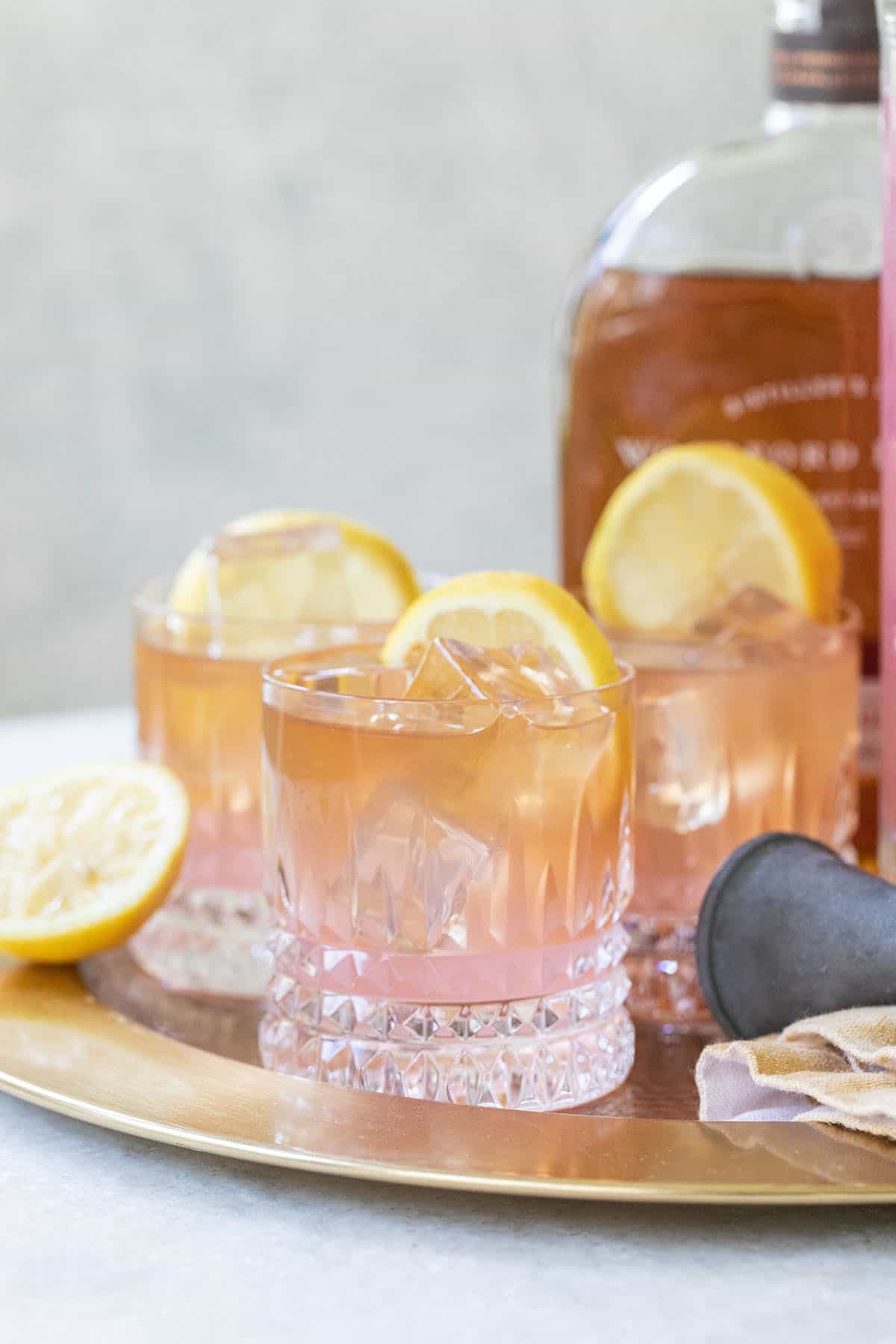 Pink Whiskey Lemonade
This pink whiskey lemonade is so easy to make with only 2 ingredients!
Wild Berry Engergy Cocktail
Our Wild Berry cocktail is made with fresh berries, and gin and topped with sparkling energy water to give you a little boost!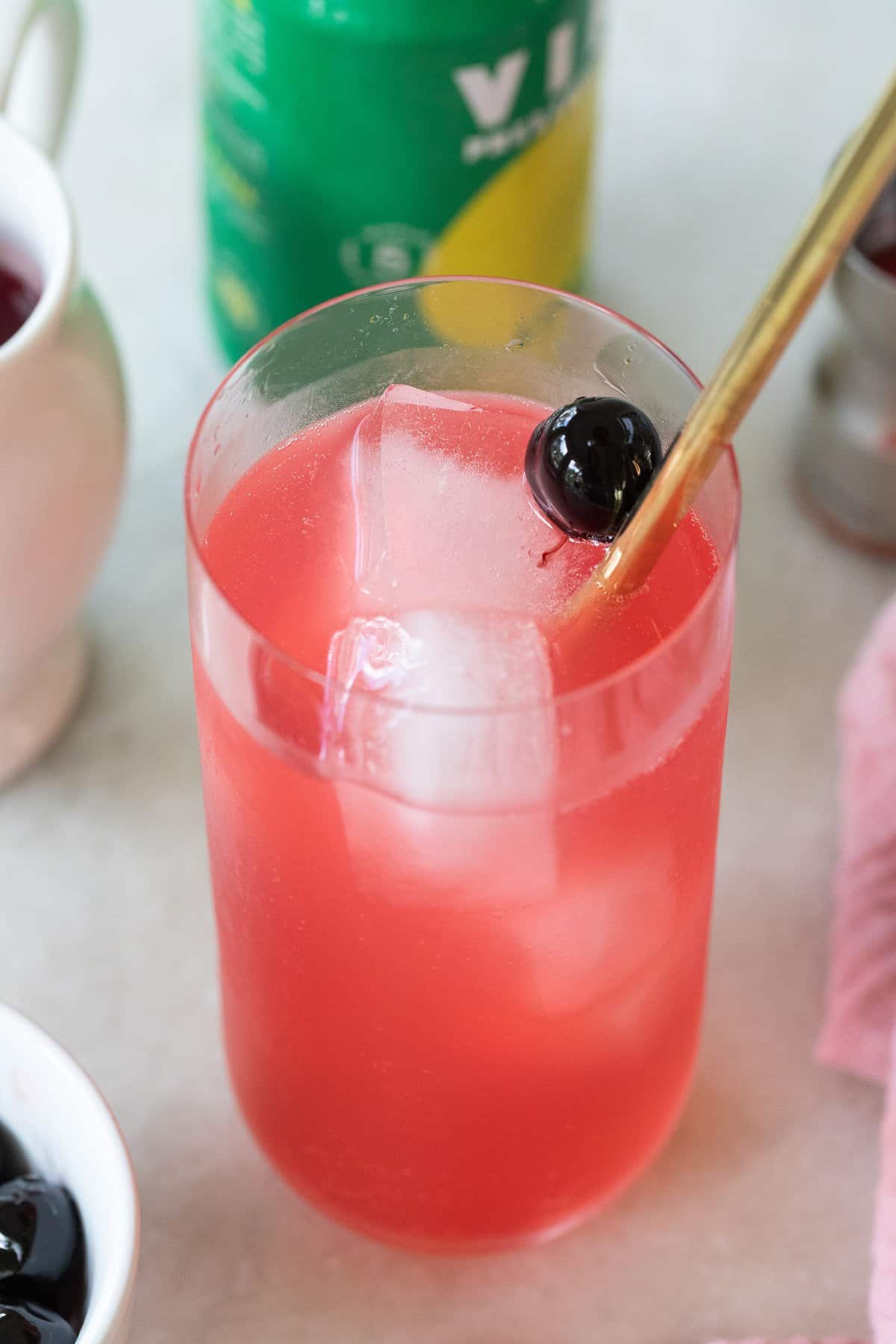 Dirty Shirley Cocktail
The dirty Shirley cocktail is the drink of the summer! This pink vodka cocktail is a twist on the classic Shirley temple and is made with just 3 simple ingredients.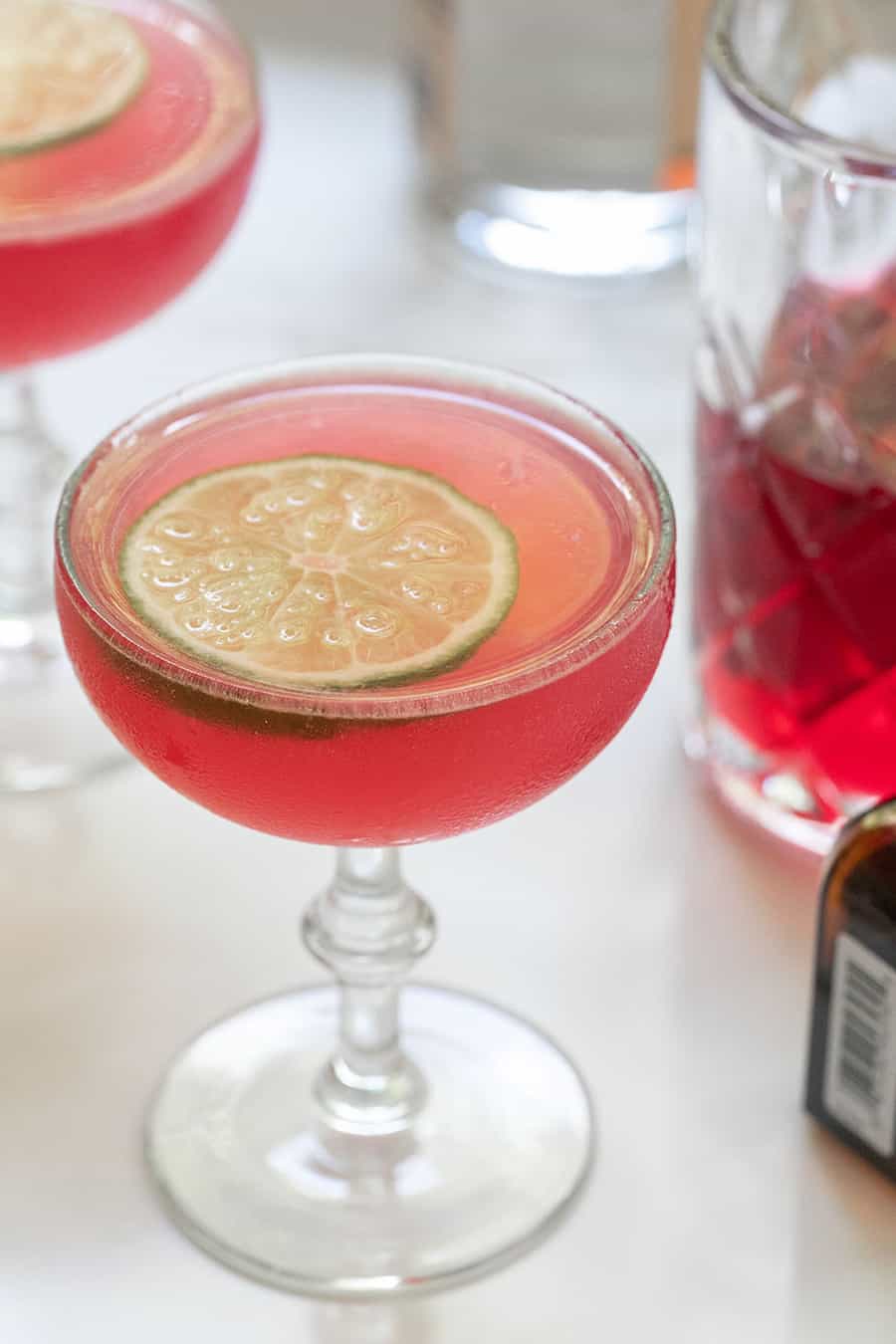 The Best Cosmo Recipe
Make a classic cosmo cocktail recipe using cranberry juice, lime juice, and Cointreau.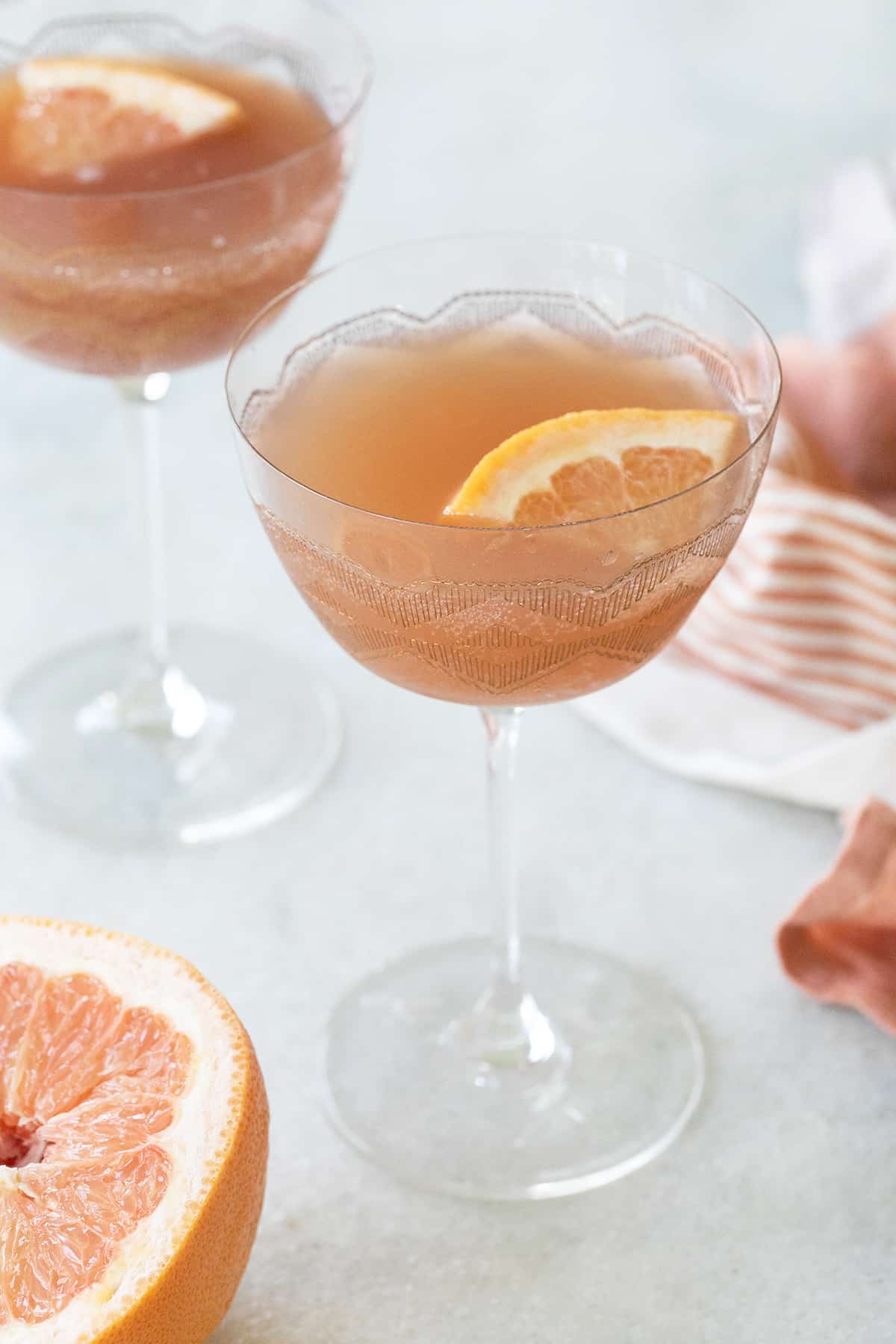 Sparkling Grapefruit Martini
This grapefruit martini is perfect for any occasion! It's made with just 4 simple ingredients and is so delicious and refreshing. It has a light pink color from grapefruit juice.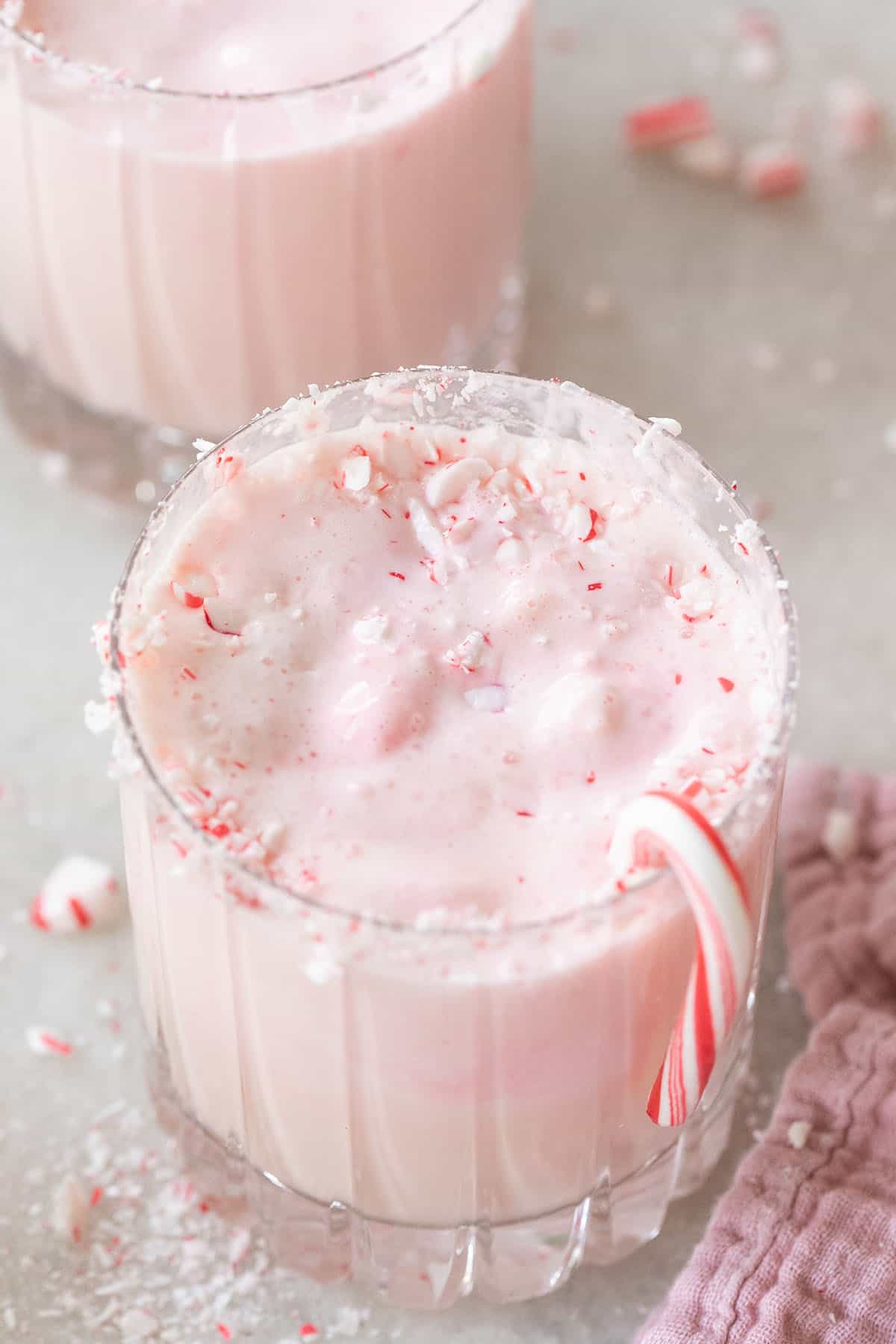 Candy Cane Punch
If you're looking for a pink holiday cocktail, try this candy cane punch recipe!
More Pink Cocktail Recipes
Tips for Making Pink Cocktails
Here are some tips to add charm to your cocktail recipes!
Make pink ice cubes for your cocktails.
Garnish with edible flowers.
Turn any of these recipes into a pink mocktail.
Check out our guide to making a simple syrup to use in these cocktail recipes.
Natural Ways to Make a Pink Cocktail
All of these cocktails are pink, but it's not from food coloring! The pink comes from natural ingredients like cranberry juice, strawberries or even dried hibiscus flowers. Here are more natural ingredients to turn your cocktails pink:
Cranberry juice
Grapefruit juice and soda
Pomegranate Juice
Strawberries
Watermelon
Dried Hibiscus Flowers
Rosé wine
Pink Jam
Tools to Make Pink Cocktails
Here are a few tools that will help you whip up one fancy cocktail!
Cocktail Jigger
Cocktail Shaker
Strainer
Ice Cube Trays
Coupe Glasses, Low Ball Glasses, Martini Glasses
When to Serve Pink Cocktails
Pink drinks are festive and perfect for a themed party such as:
Summer Pool Party or Tea Party
Carnival Parties or Birthday Parties
Bachelorette Party or Bridal Shower
Baby Showers or Mother's Day
More Ideas You'll Love!
Mojito Bar and Hibiscus Mojito Recipe
Also check out more great cocktail recipes our favorite brunch recipes, the best-mixed drinks, tequila cocktails, gin cocktails, vodka cocktails, and cheap drinks to make at home!
Now that you have all of the pink cocktail recipes you'll need, leave a comment below and let us know your favorite!
You can also FOLLOW US on FACEBOOK, INSTAGRAM, and PINTEREST to see more delicious recipes, cocktails, desserts, and parties!
Pink Cocktail Recipe
A simple pink cocktail recipe made with blood orange and cranberry juice.
Print
Pin
Rate
Ingredients
2

ounces

gin

1

ounce

blood orange

2

ounces

cranberry juice

1/2

ounce

simple syrup
Instructions
Fill a cocktail shaker with ice.

Add the ingredients and then shake for 20 seconds.

Strain into a coupe glass and serve with a flower.
Nutrition
Calories:
209
kcal
|
Carbohydrates:
21
g
|
Protein:
1
g
|
Fat:
1
g
|
Saturated Fat:
1
g
|
Polyunsaturated Fat:
1
g
|
Monounsaturated Fat:
1
g
|
Sodium:
10
mg
|
Potassium:
105
mg
|
Fiber:
1
g
|
Sugar:
20
g
|
Vitamin A:
89
IU
|
Vitamin C:
20
mg
|
Calcium:
18
mg
|
Iron:
1
mg