Looking for a fun summer pool party theme? Turn your party into a flamingo pool party! Sharing the best pool party ideas to host your own!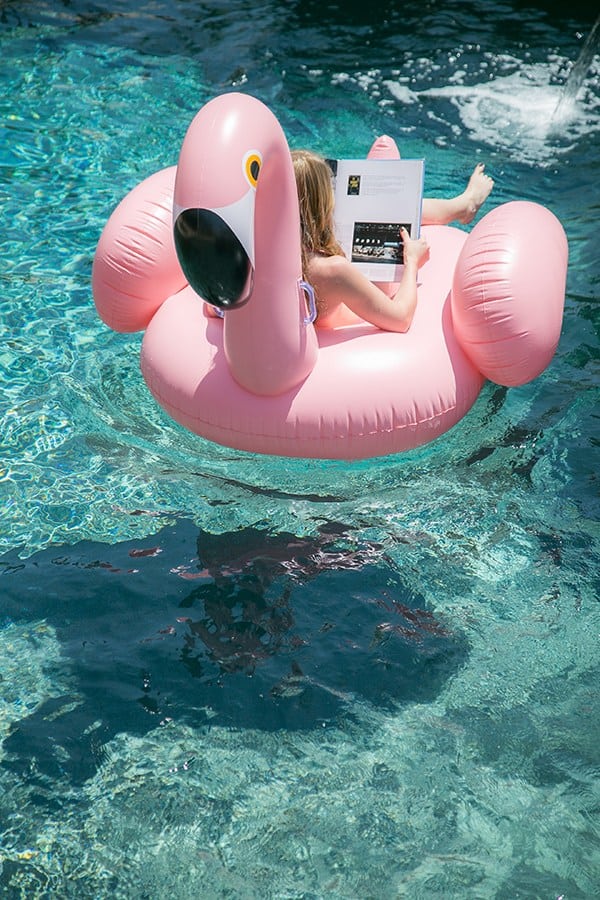 It's summertime! The season we've all been waiting for. We're looking forward to pool parties, summer cocktails, and of course sunshine! When we host a party we always start with a theme.
This party was inspired by the darling, one-footed stance birds because of their vibrant colors and just all-around awesomeness!
Pool parties are the perfect excuse to gather your friends and family for an afternoon swim with music, food and lots of charming details! Summer is about being outside as much as possible, soaking in the sweet memories of our favorite season!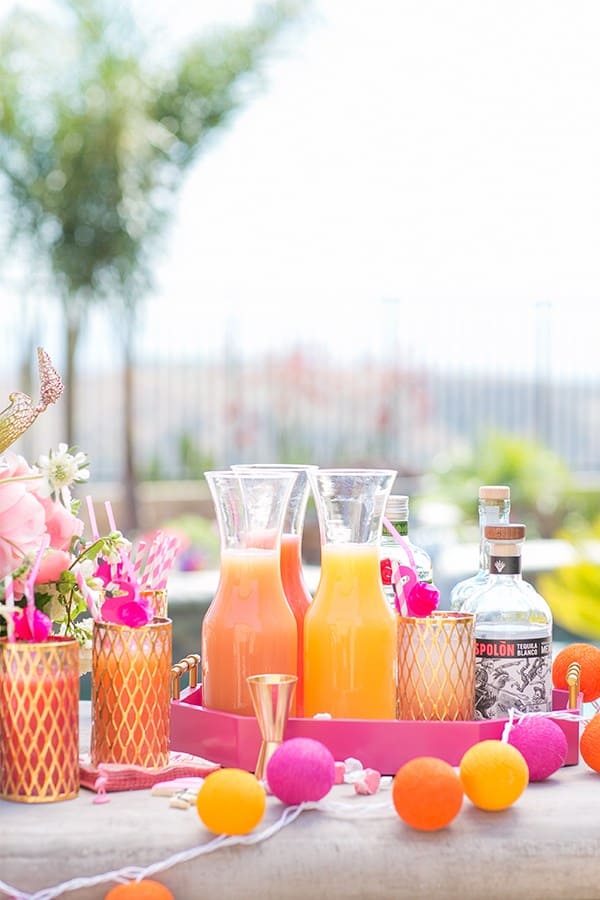 How to Host a Flamingo Pool Party
This is such a fun theme because it's bright and so summery! It's fun and playful and who doesn't love flamingos?! From pink desserts to cocktails and fun decor ideas! Get ready to host the best summer party ever!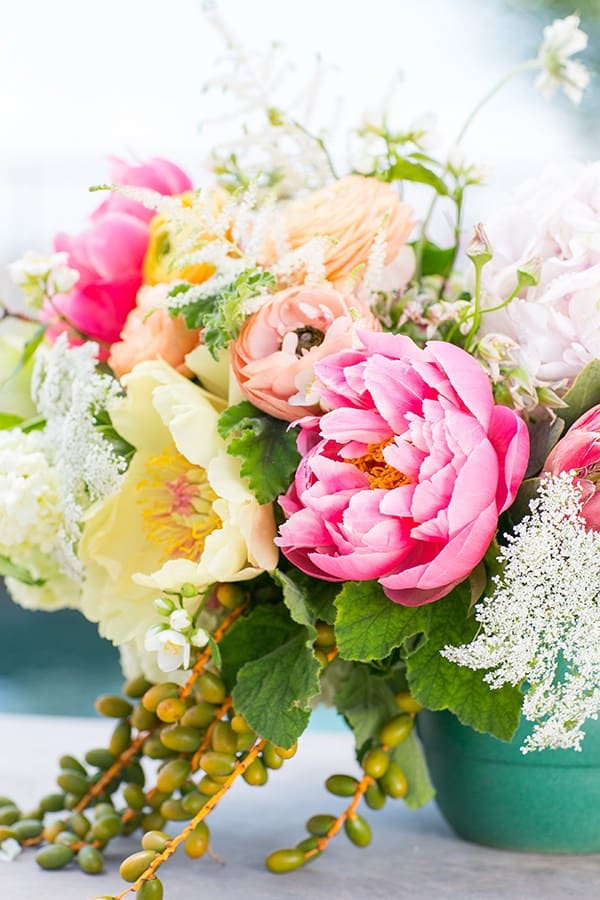 Flowers
For all of our parties, we always have flowers! They add instant decor, create a charming atmosphere and add a lot of color.
You can either make your own or order an arrangement from your local florist. We used a plastic bucket to put the arrangement in which is perfect for outside.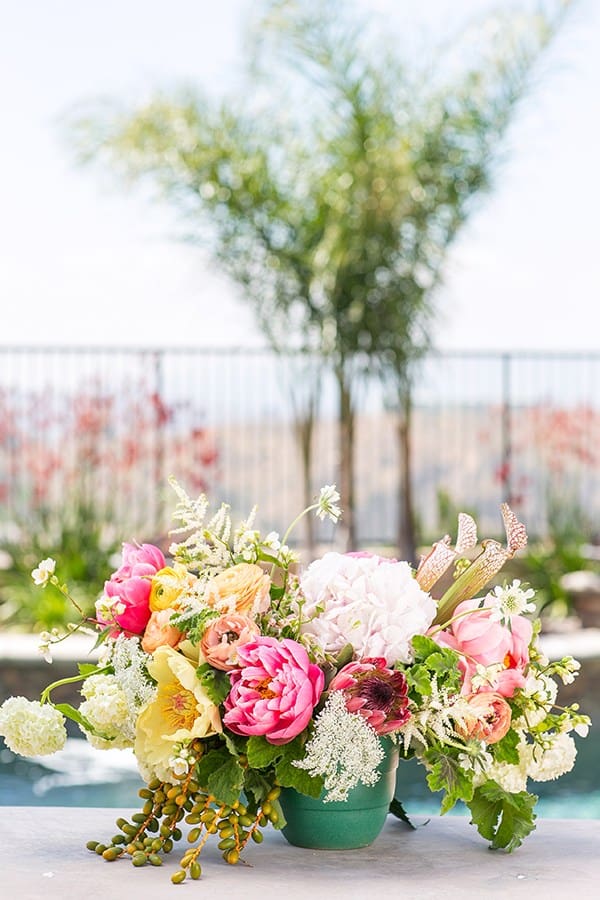 Create a colorful cocktail station
Talk about easy entertaining! Have your guests make their own cocktails. Place out ingredients on a bar with garnishes and glasses. You can see our mix and match cocktail guide here. Print it out for the bar area to give guests measurements for making drinks.
Furthermore, here is a list of supplies you'll need:
Spirits
Gin, Vodka, Tequila
Fruit Juice
Grapefruit, Orange, Lime, Lemon, Pineapple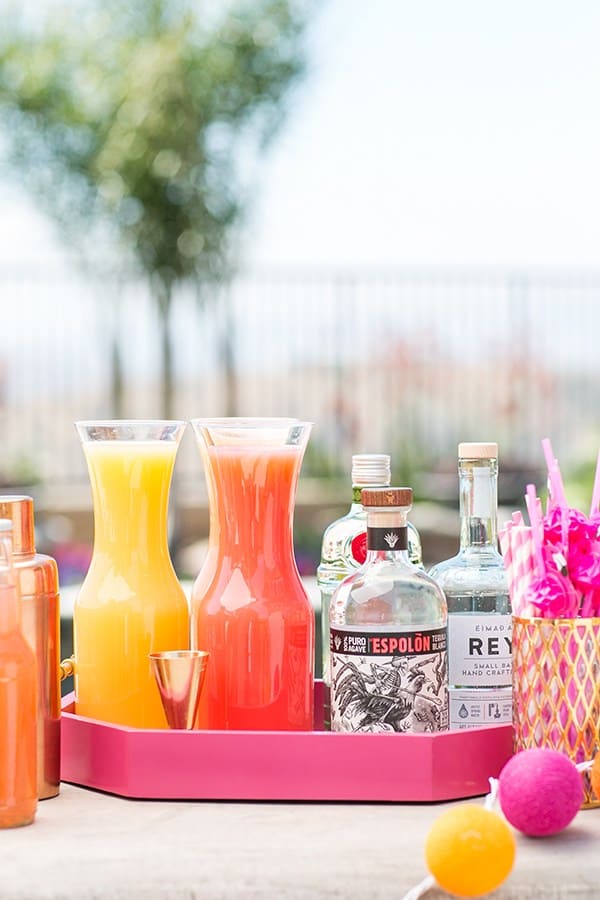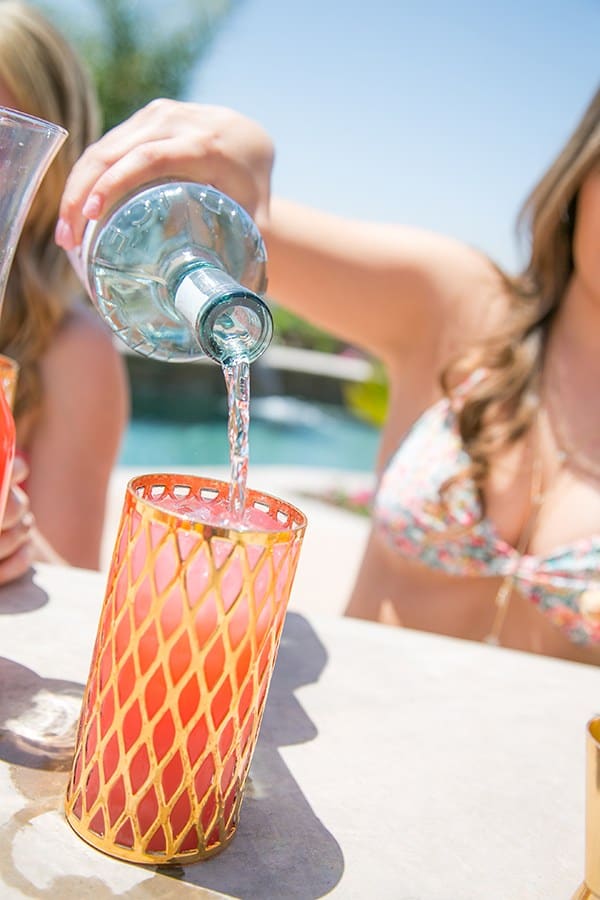 Supplies & Garnishes
Glasses, straws, berries, sliced citrus fruit, cocktail jigger, cocktail shaker, glass jars for fresh juice.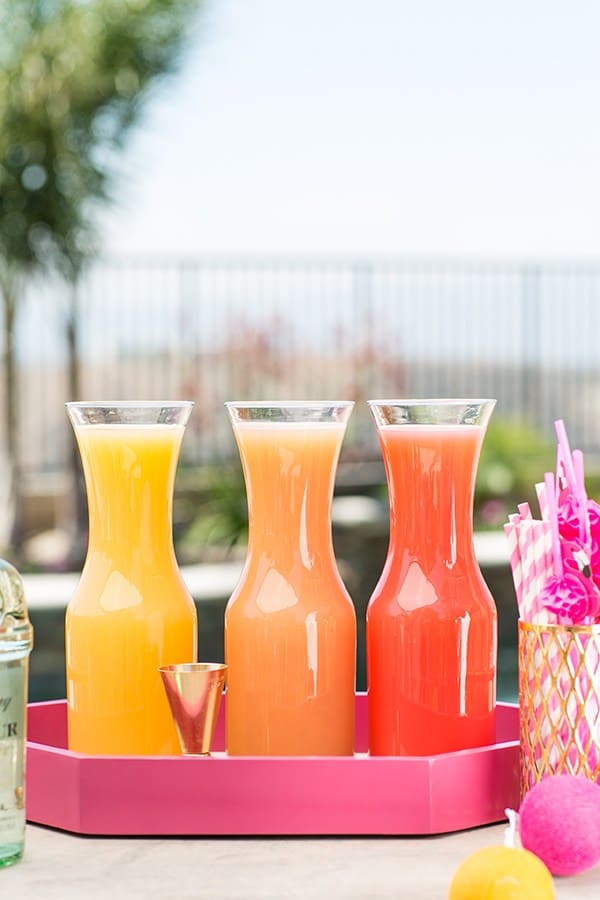 Pool Party Cocktails
If you want to create a cocktail punch or a signature cocktail for your guests, try one of these perfect pool party cocktail recipes!
Flamingo Themed Pool Party Desserts
A party is not a party without dessert! Flamingos being the theme, we went with a fun, pink desserts that are perfect for summer!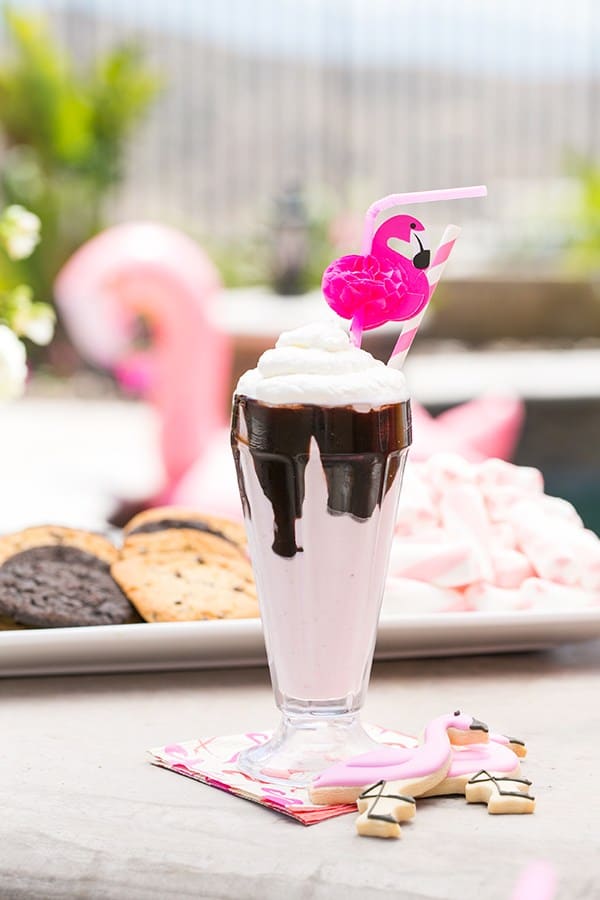 Strawberry milkshakes with chocolate sauce!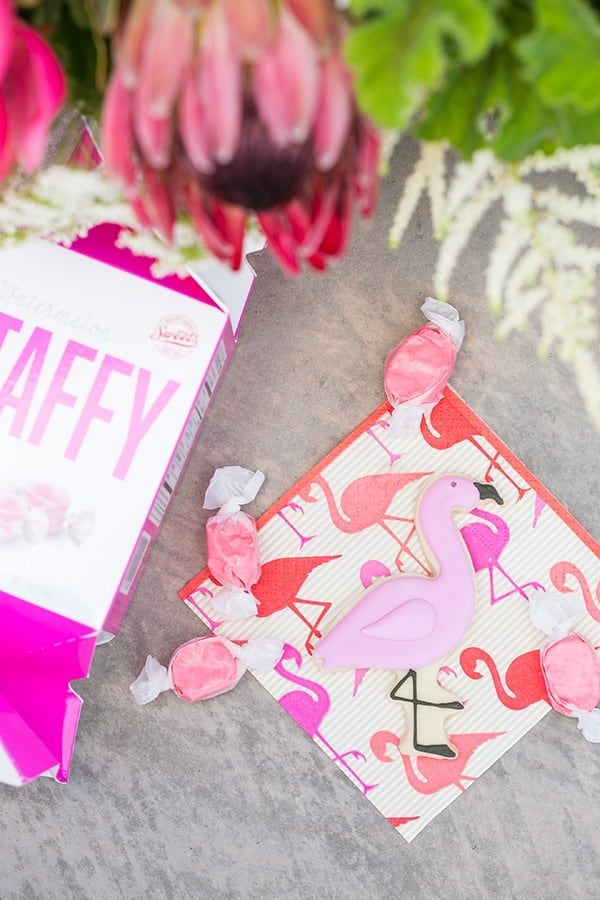 Flamingo shaped sugar cookies cookies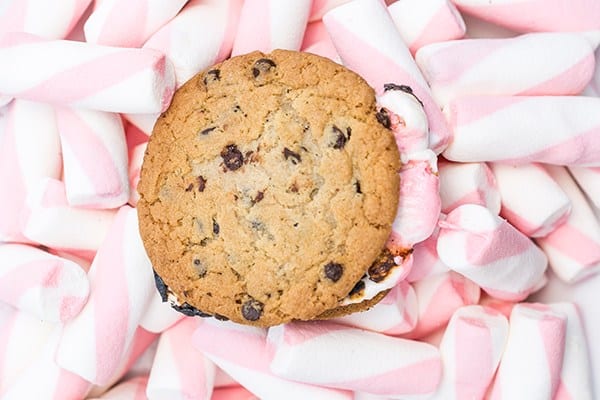 Pink and white striped marshmallows! Make chocolate chip cookie s'mores with them!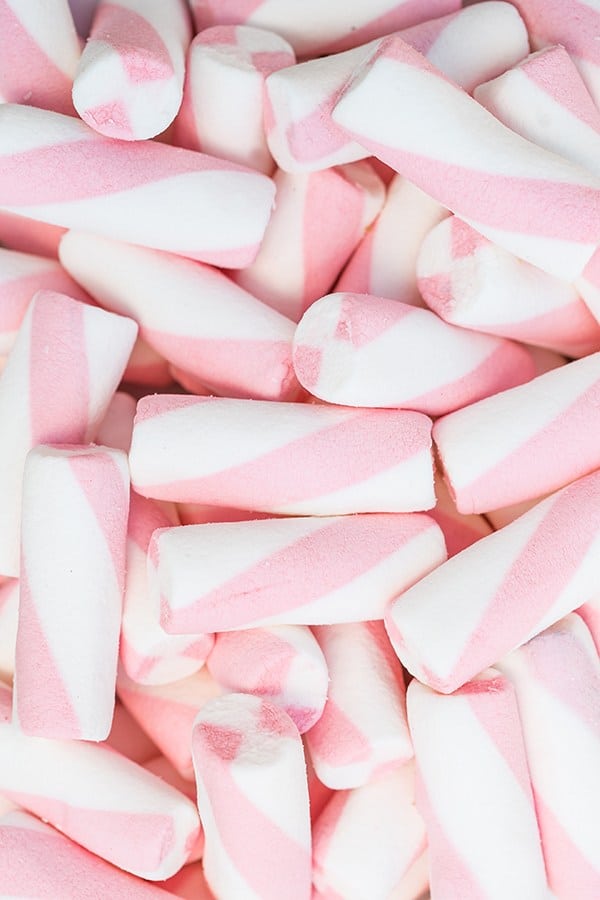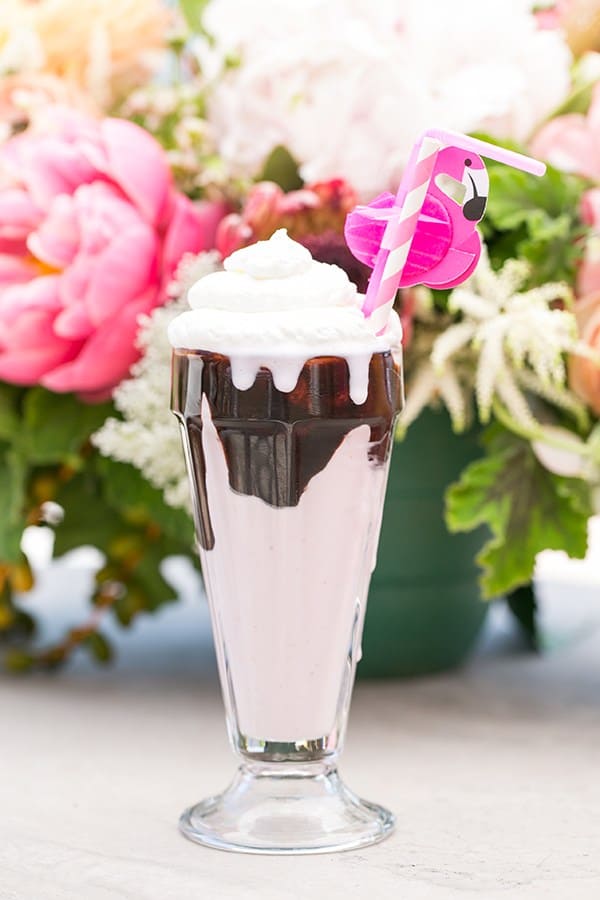 More Pool Party Desserts!
10 Delicious Popsicle Recipes for Summer
Nice Cream Recipes – Ice cream made with bananas!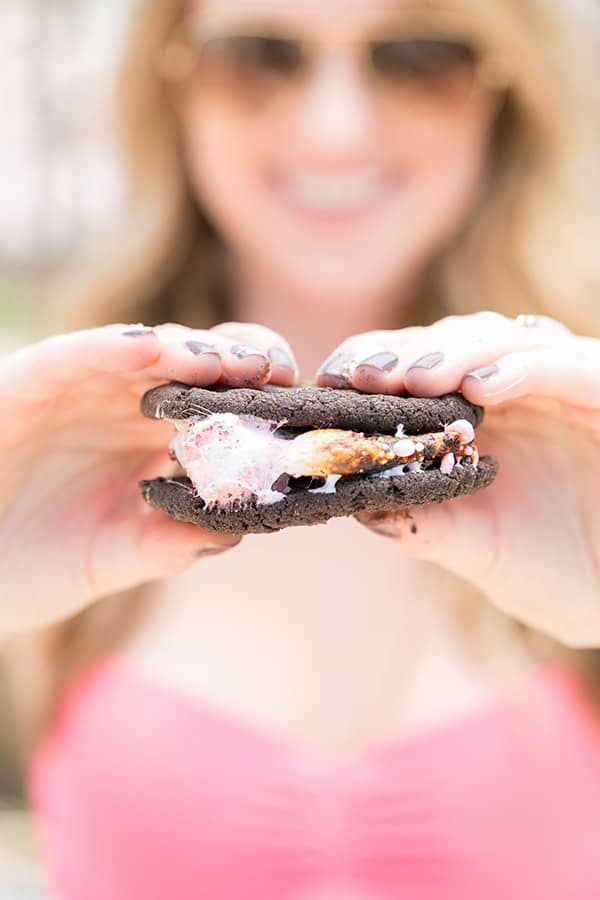 Pool Floats
Every pool party has to have pool floats! Buy a few, blow them up and toss them in the pool. Not o nly do they look awesome floating around, but they're also really fun to lounge on! Here are a few favorites:
Don't forget to buy an air pump if you don't have one! Blowing up these floats is not easy without one!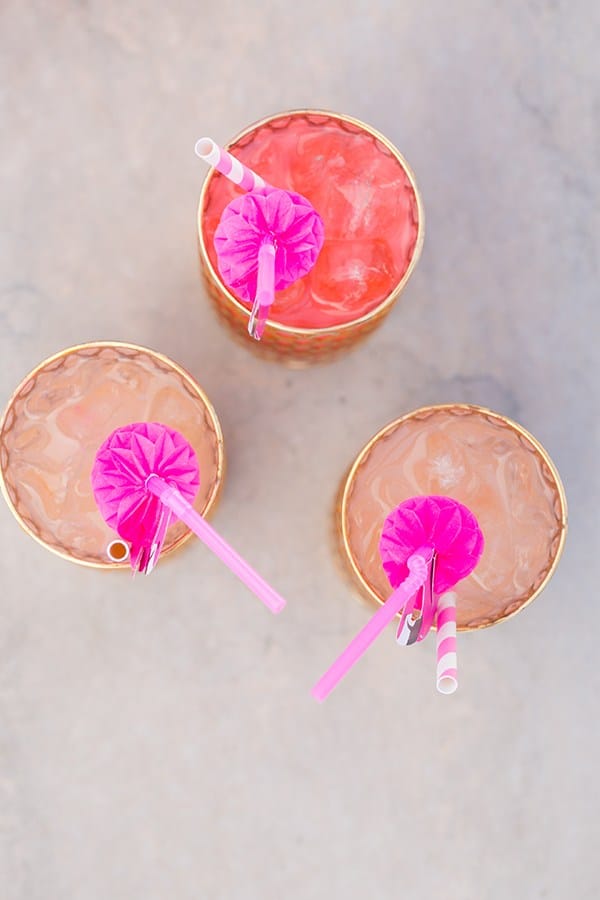 Flamingo Party Decor
It's all in the details. From the tiniest flamingos to colorful straws and colorful napkins. Having details that create a cohesive theme at the party is important and always fun. Below is a list of some of the items we used.
Inflatable Flamingo for the pool! This is a must for a flamingo themed pool party!
Pink and white striped marshmallows
A funny yard flamingo… and don't forget its flowery headpiece, ha!
100 tiny Flamingos to sprinkle around!
Striped pink towels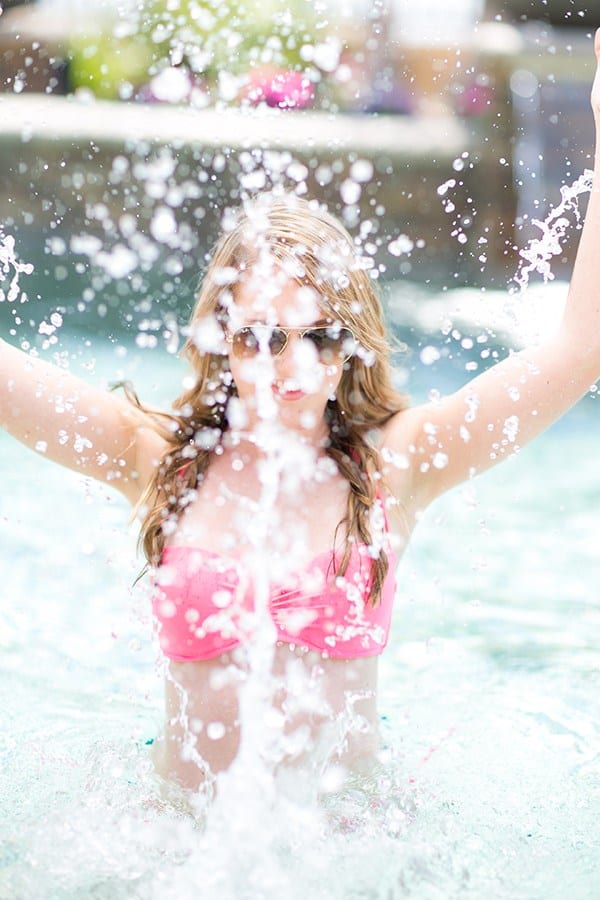 Pool Party Invitations
We're all about a casual, invite via email for parties these days. They're designed so beautifully, easy to track and even easier to send! Here are some options for online invitations:
Paperless Post – They charge a small fee for their service, but it's our go-to party invitation site. The designs are beautiful and often inspire a party theme or design.
Evite – Is a free invitation site that also has great designs.
Minted – Another site that has a great selection of digital party invitations.
Green Envelope – Create elegant invitations online and also donate a portion of profits to Mountains to Sound, a non-profit organization that maintains forests.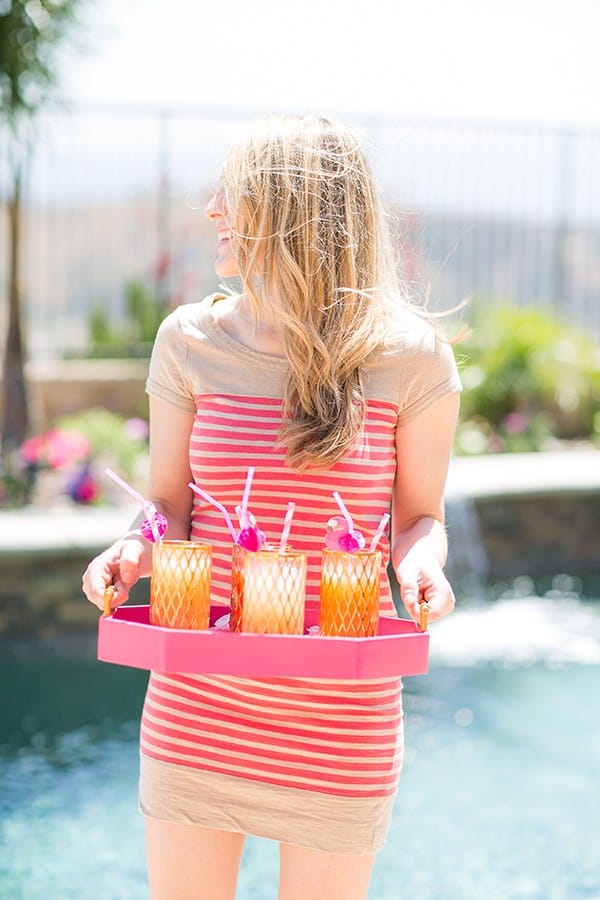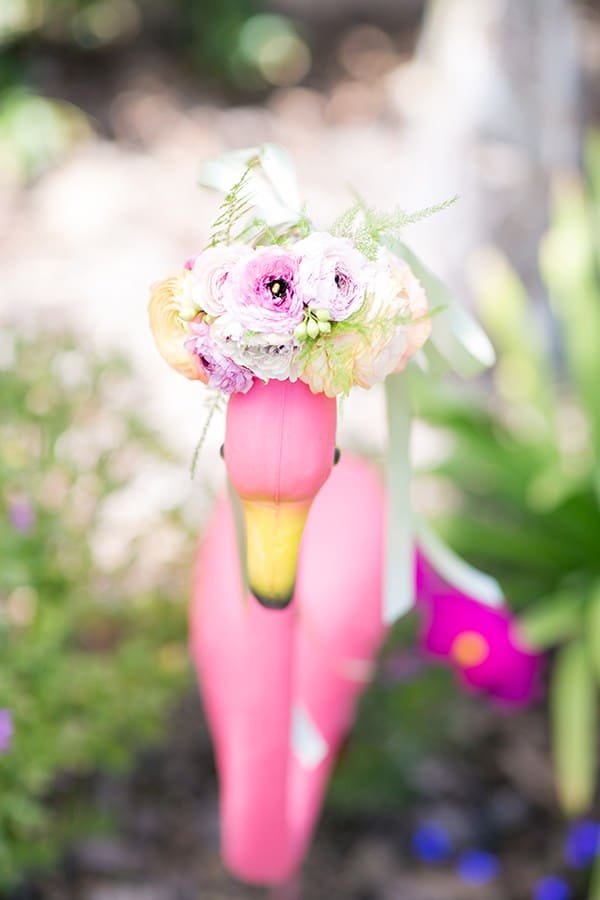 Erin at White Fig Designs created the most stunning arrangement for our pool party and even made the yard flamingo a headpiece, haha!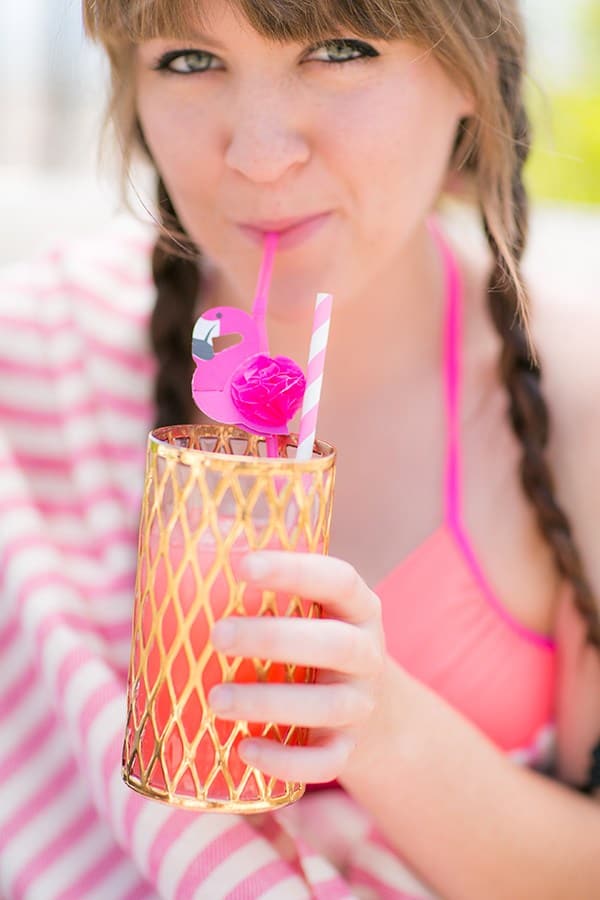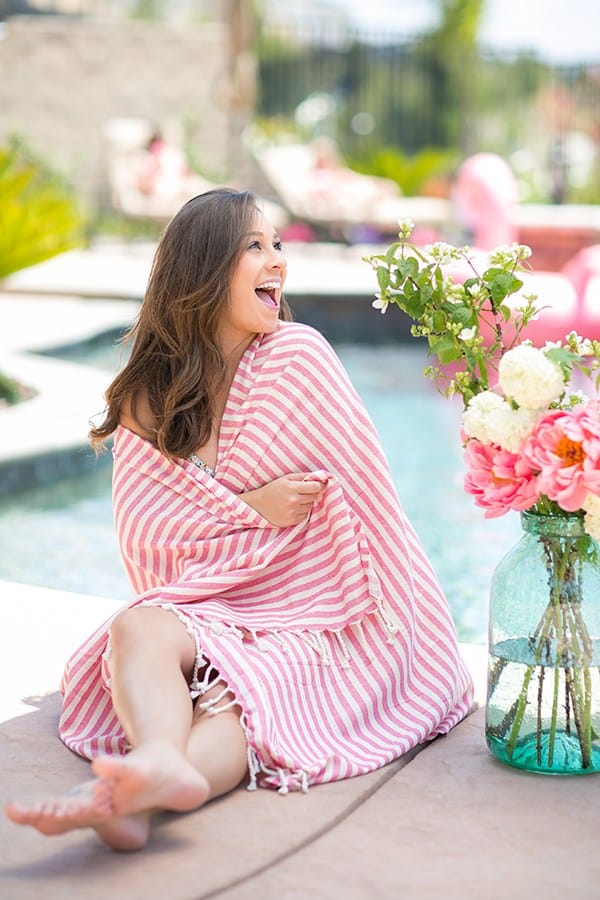 More Summer Parties You'll Love
A Colorful Backyard Carnival Party
Tips for Planning the Perfect Pool Party
How to Host a Tea Bridal Shower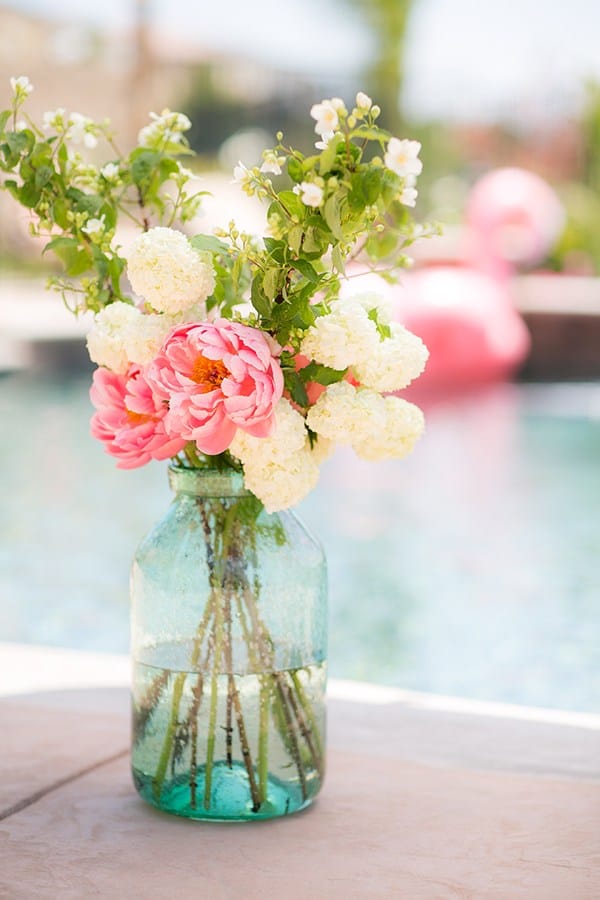 Let us know if you're inspired by this party and host your own! Leave a comment below and also tag us on social @sugarandcharm!
You can also FOLLOW US on FACEBOOK, INSTAGRAM, and PINTEREST to see more delicious recipes, cocktails, desserts and parties!