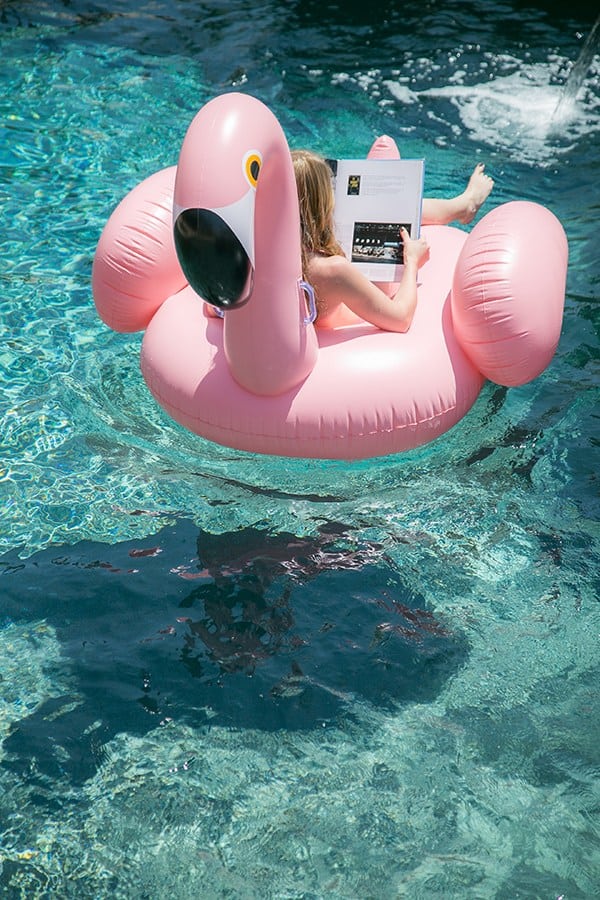 We hosted a flamingo themed pool party and it was an absolute blast! We were inspired by the darling, one-footed stance birds because of their vibrant colors and just all-around awesomeness!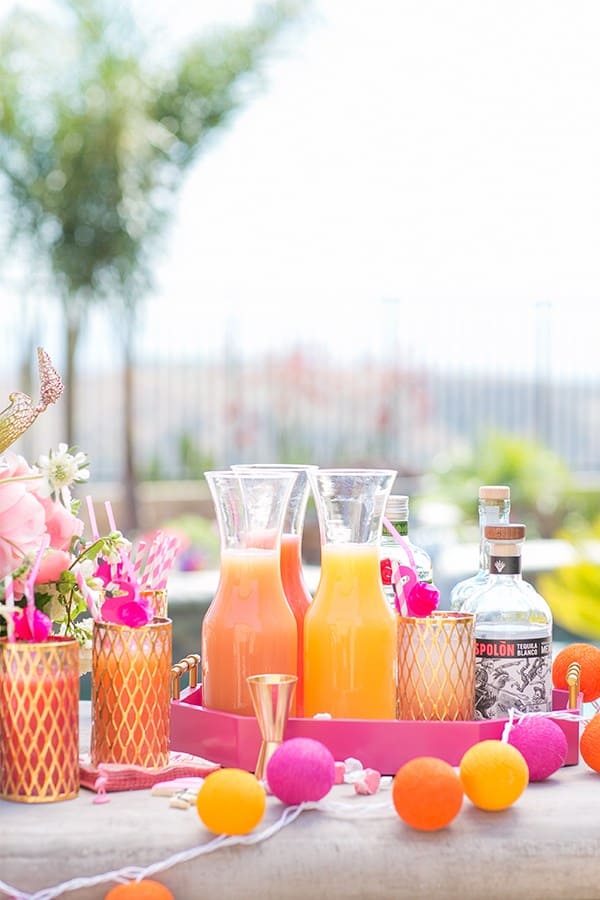 Create a colorful cocktail station: Talk about easy entertaining! Placed out grapefruit, orange and pineapple juices, as well as 3 spirits like gin, vodka, and tequila.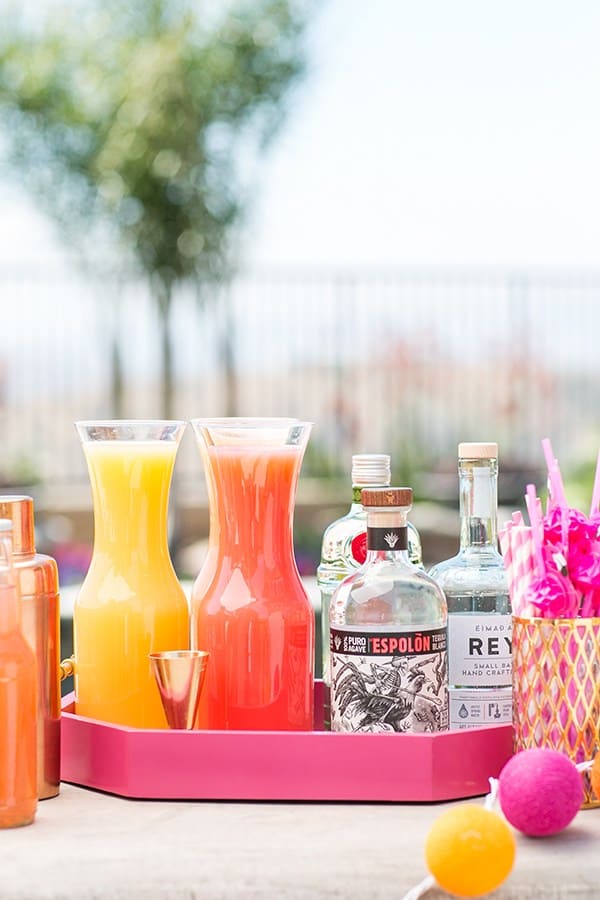 Guests can mix their own drinks making it easier on the host. Make sure you put out a cocktail jigger and shaker too! You can also place out fresh fruit to garnish.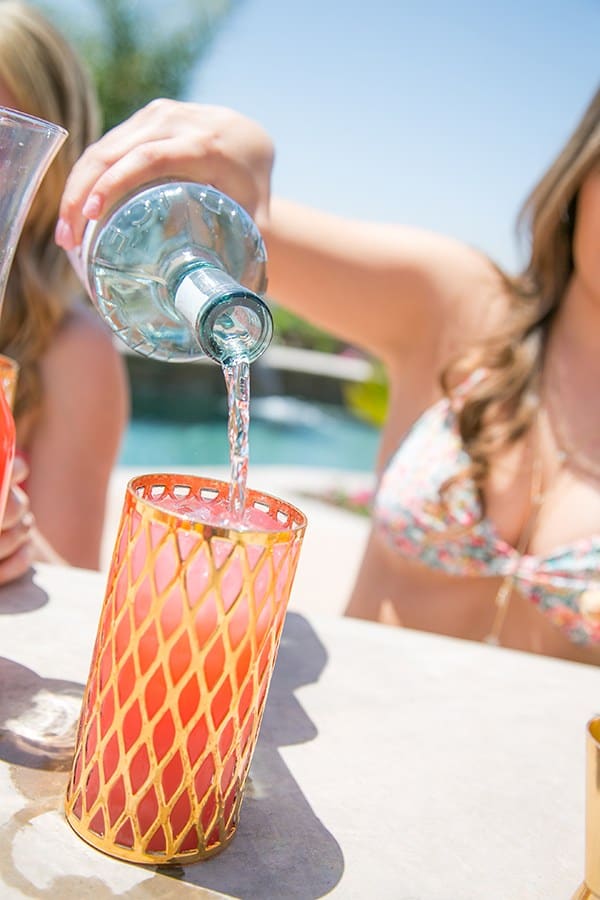 Desserts: A party is not a party without dessert! For a frozen treat, serve strawberry milkshakes with chocolate sauce! They work perfectly with our flamingo theme!
Flamingo shaped cookies were custom made just for our party and they were a hit! Also, I adore these pink and white striped marshmallows! We made chocolate chip cookie s'mores with them!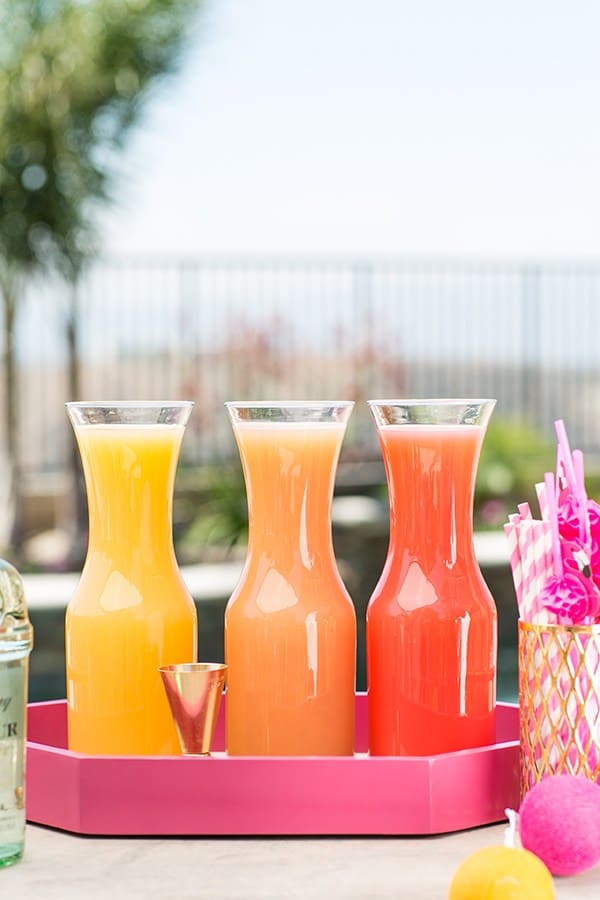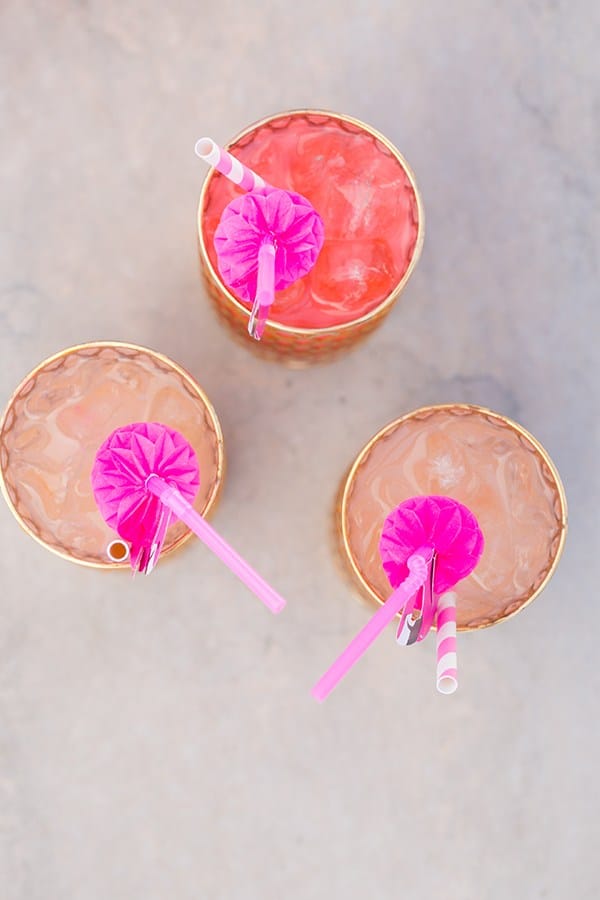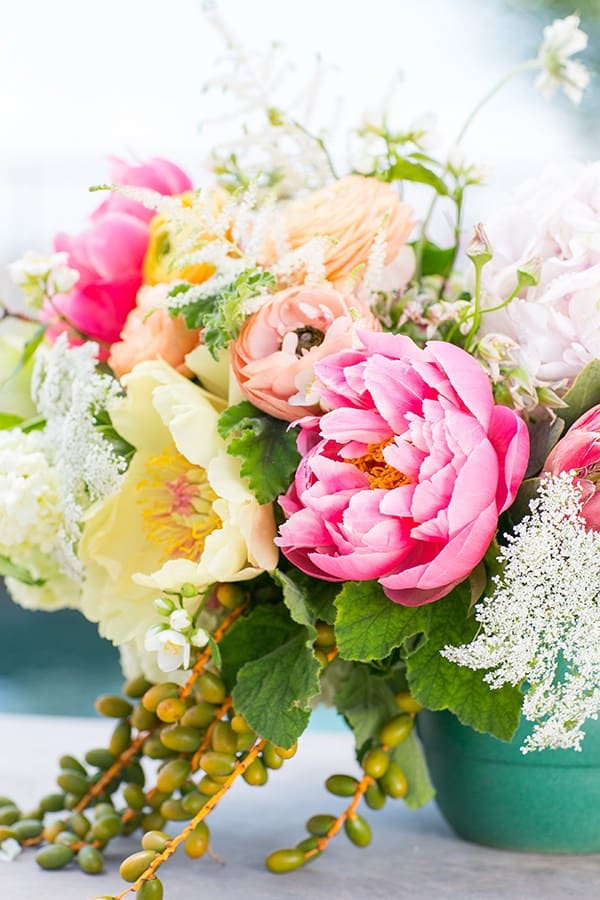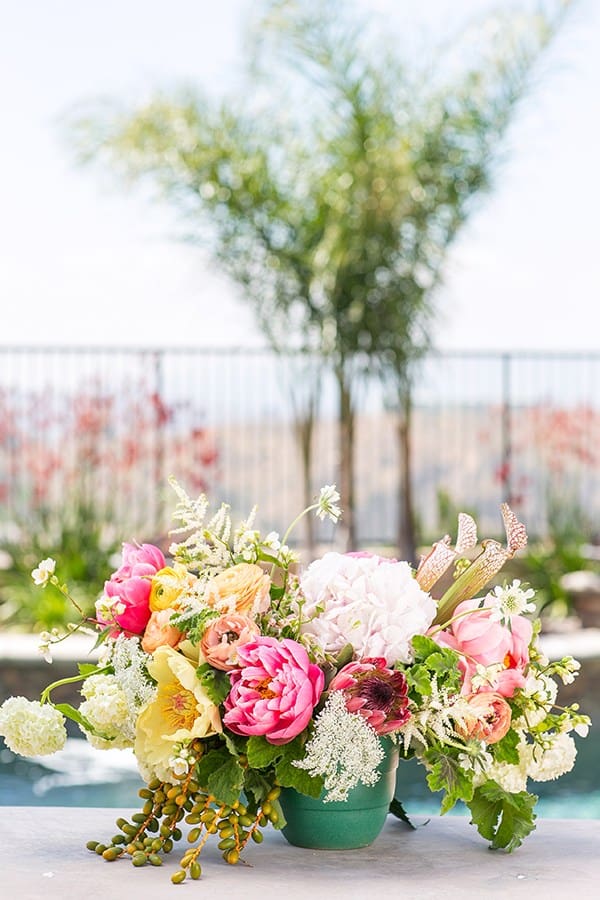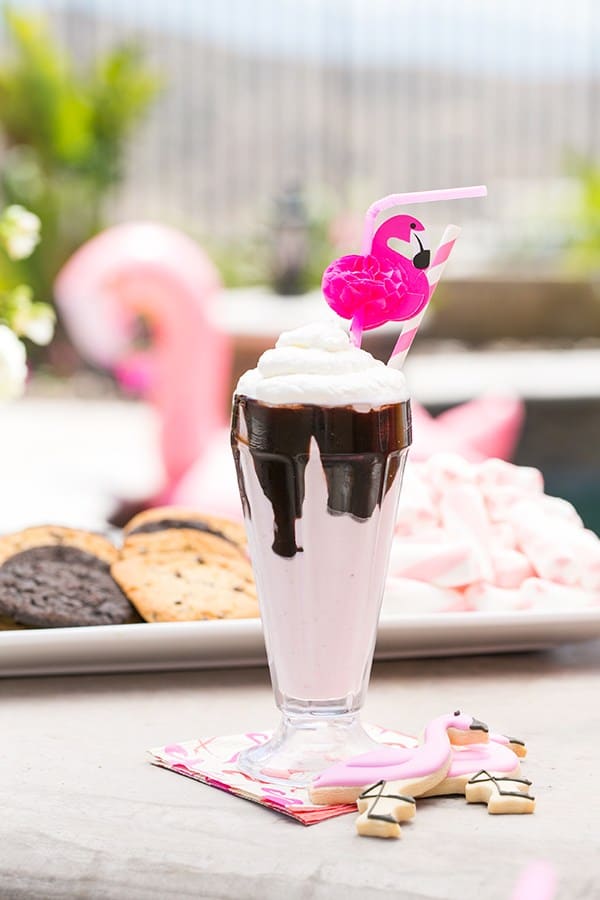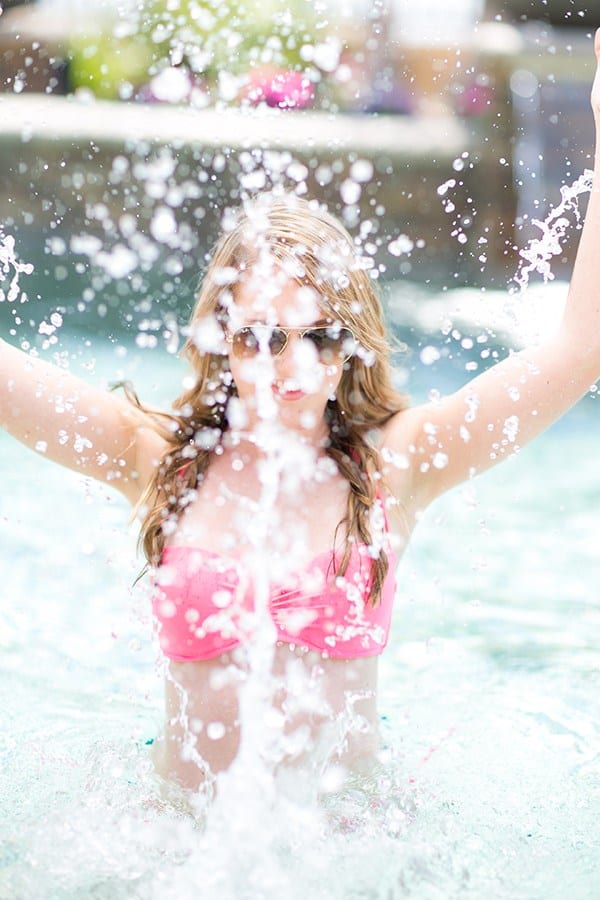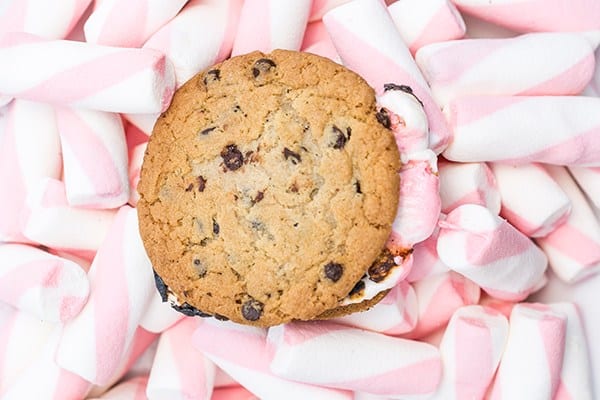 Florals: Flowers are everything! They instantly make the most charming decor. I also use my florist, who I adore, for my parties! Erin at White Fig Designs created the most stunning arrangement for our pool party and even made the yard flamingo a headpiece, haha!
Decor: It's all in the details. From the tiniest flamingos to colorful straws and napkins. Having details that make up a cohesive theme at the party is important and always fun. Below is a list of some of the items we used.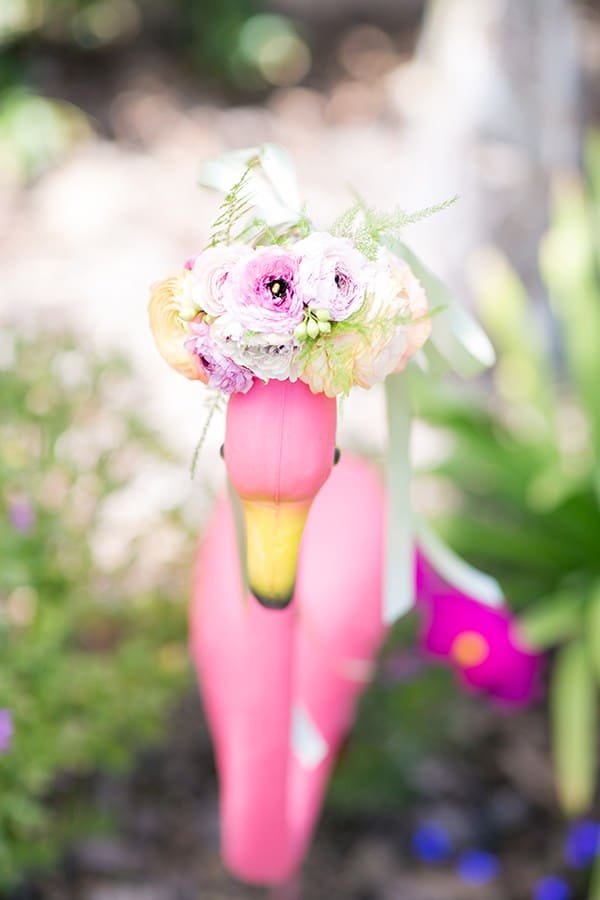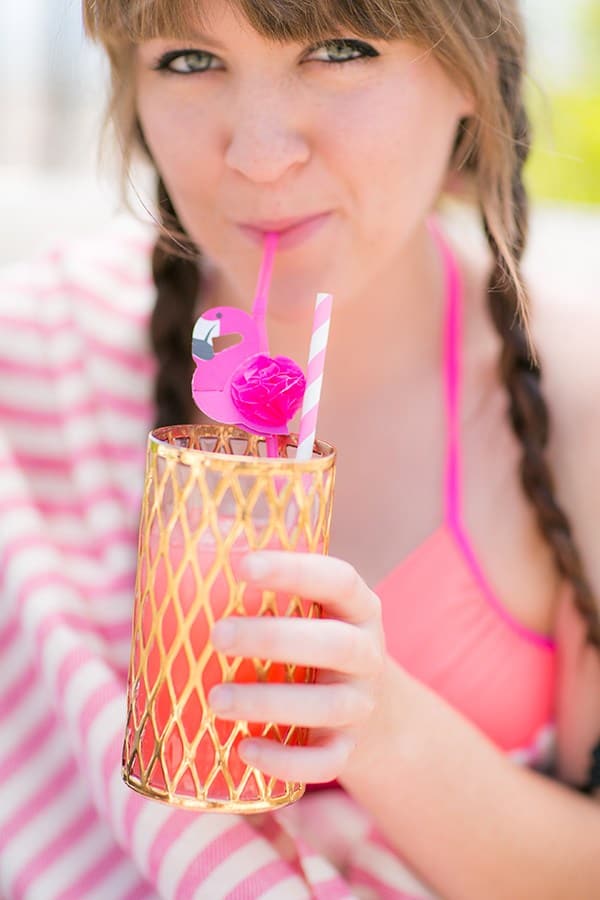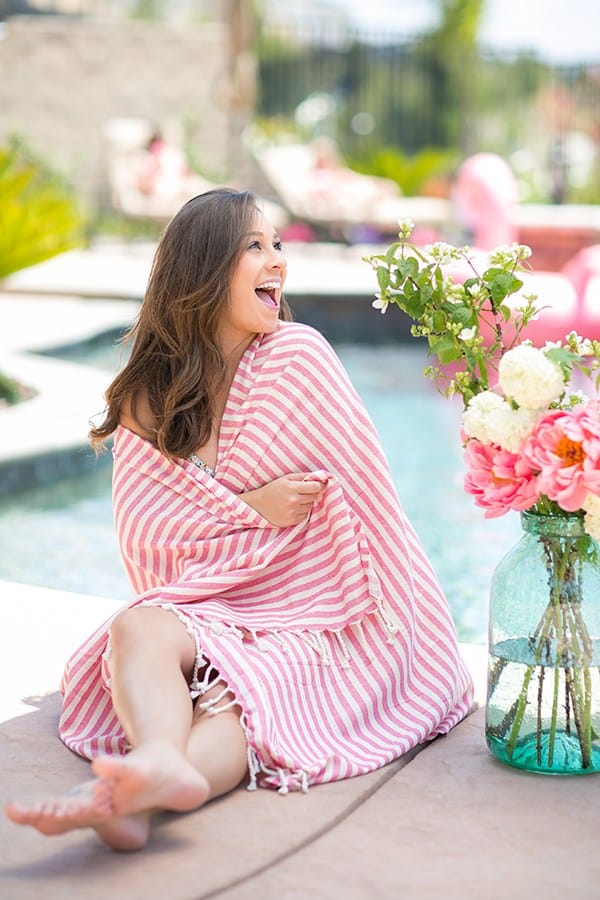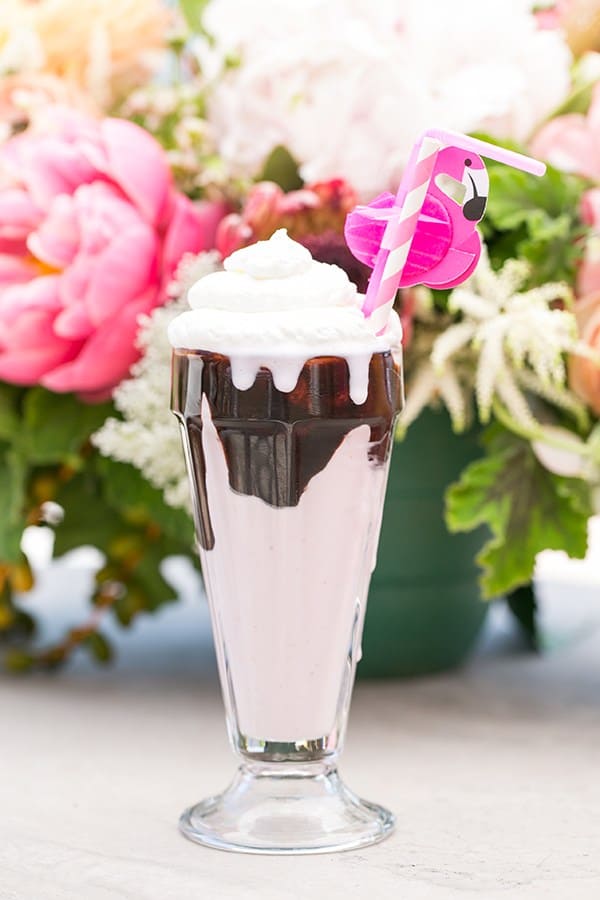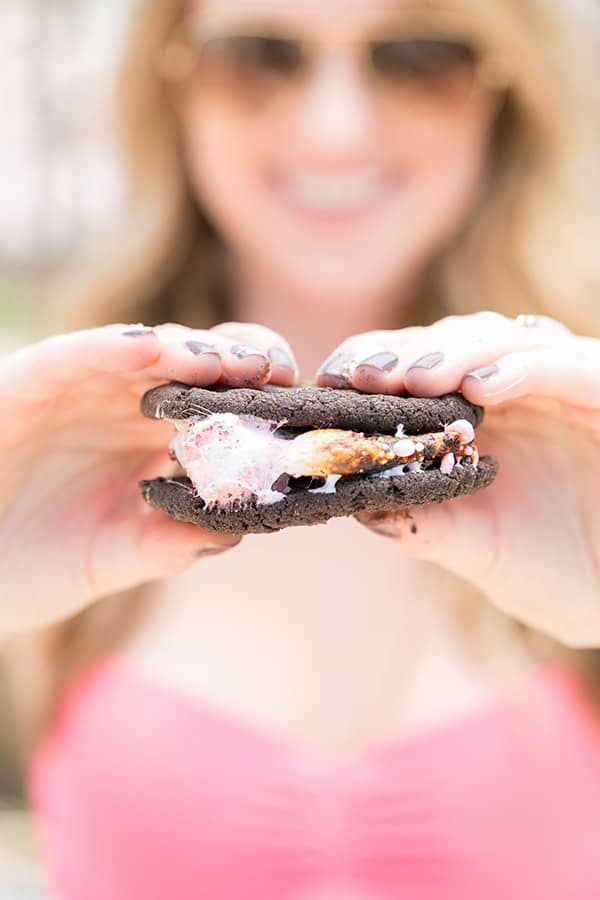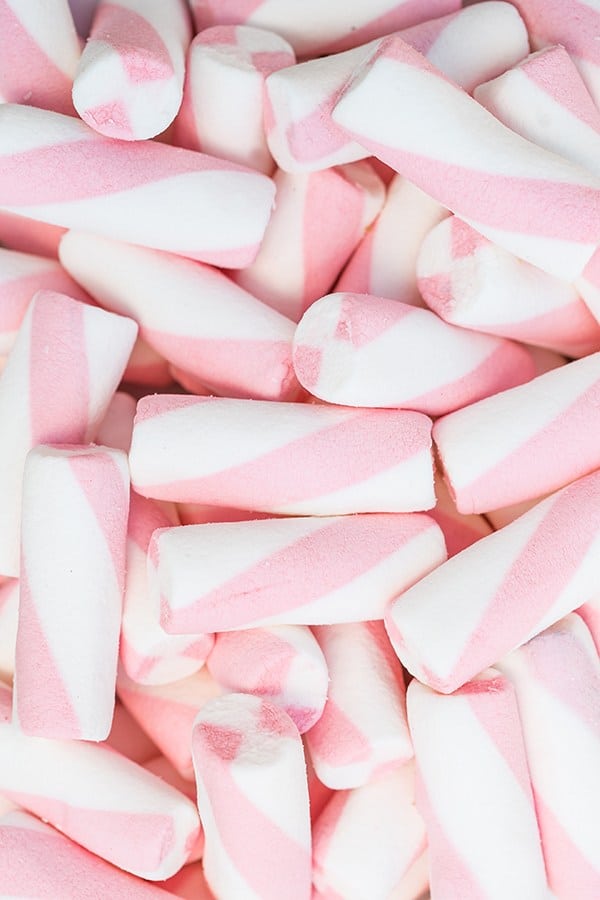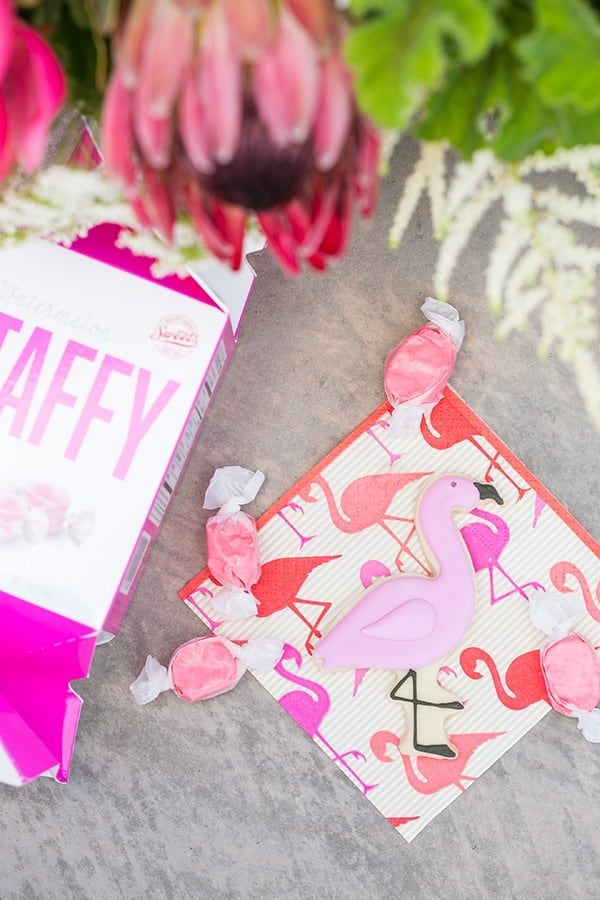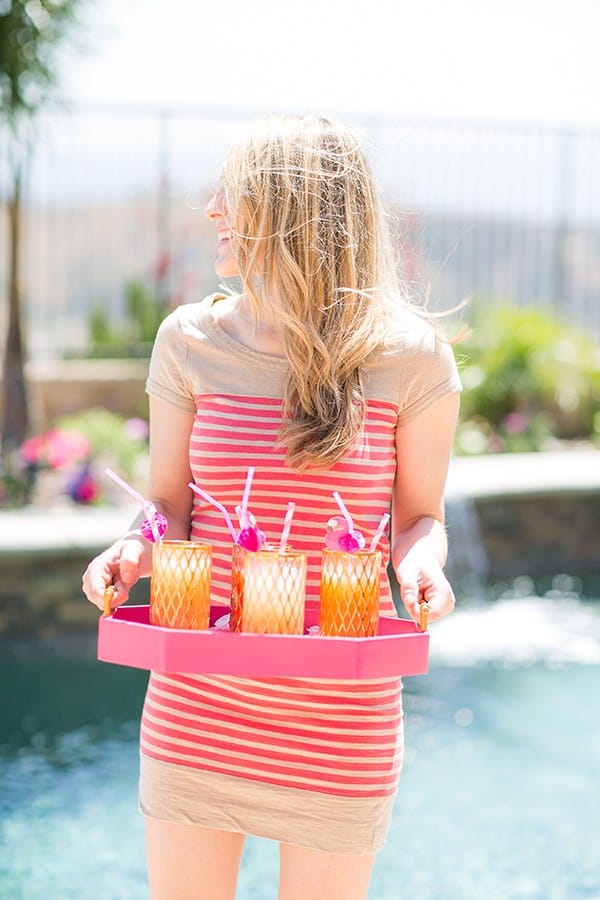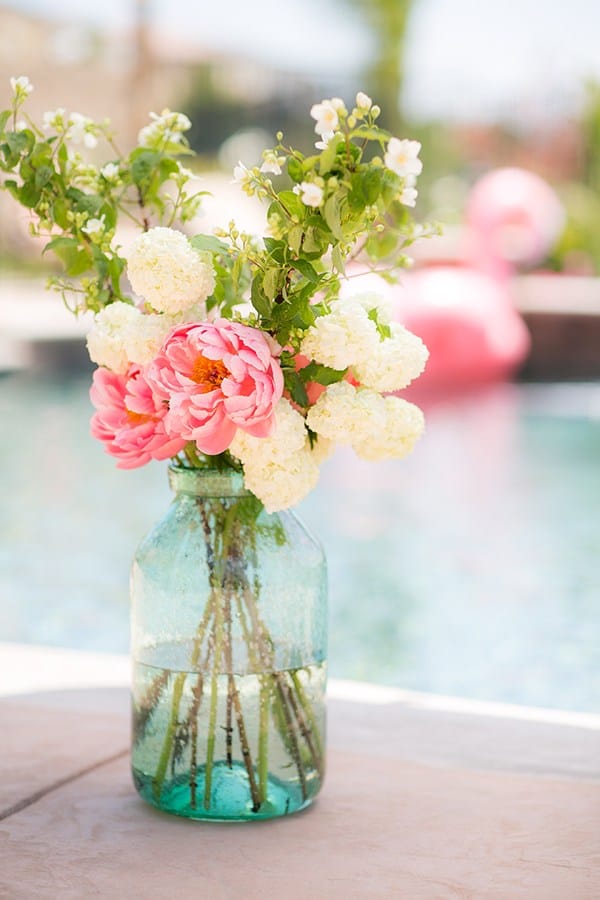 Inflatable Flamingo for the pool! This is a must for a flamingo themed pool party!
Pink and white striped marshmallows
A funny yard flamingo… and don't forget its flowery headpiece, ha!
100 tiny Flamingos to sprinkle around!
Pink tray from Target
Photos by Madcitizen