A college graduation Champagne bar or bubbly bar is the perfect way to celebrate a graduate! If you're hosting a graduation party, here are tips for putting together a charming bubbly bar.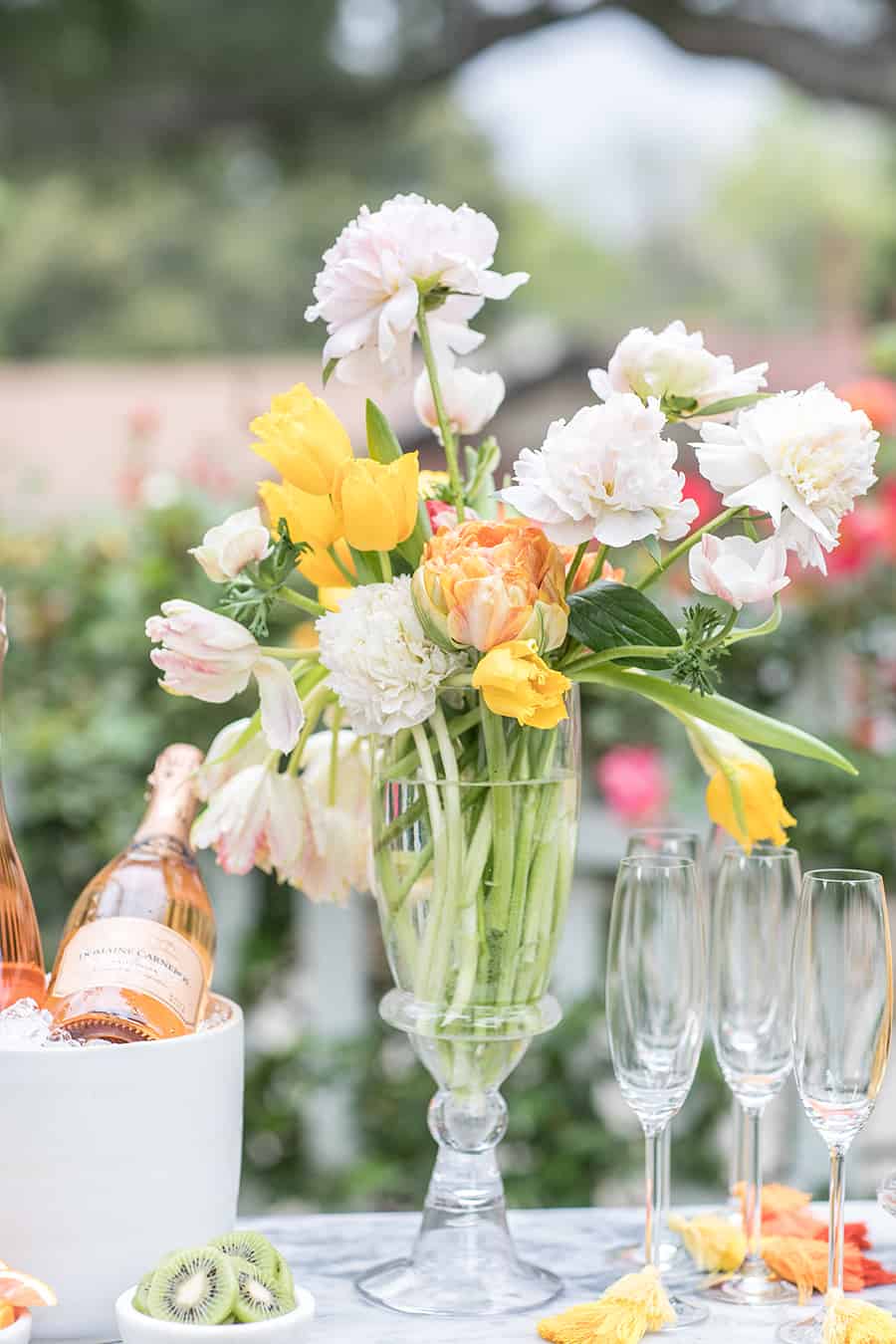 We love the idea of a college graduation champagne bar! Champagne is a novelty and always enjoyed at the most prestigious celebrations! It's the perfect way to toast a proud college grad who is about to venture into a new adventurous chapter in life!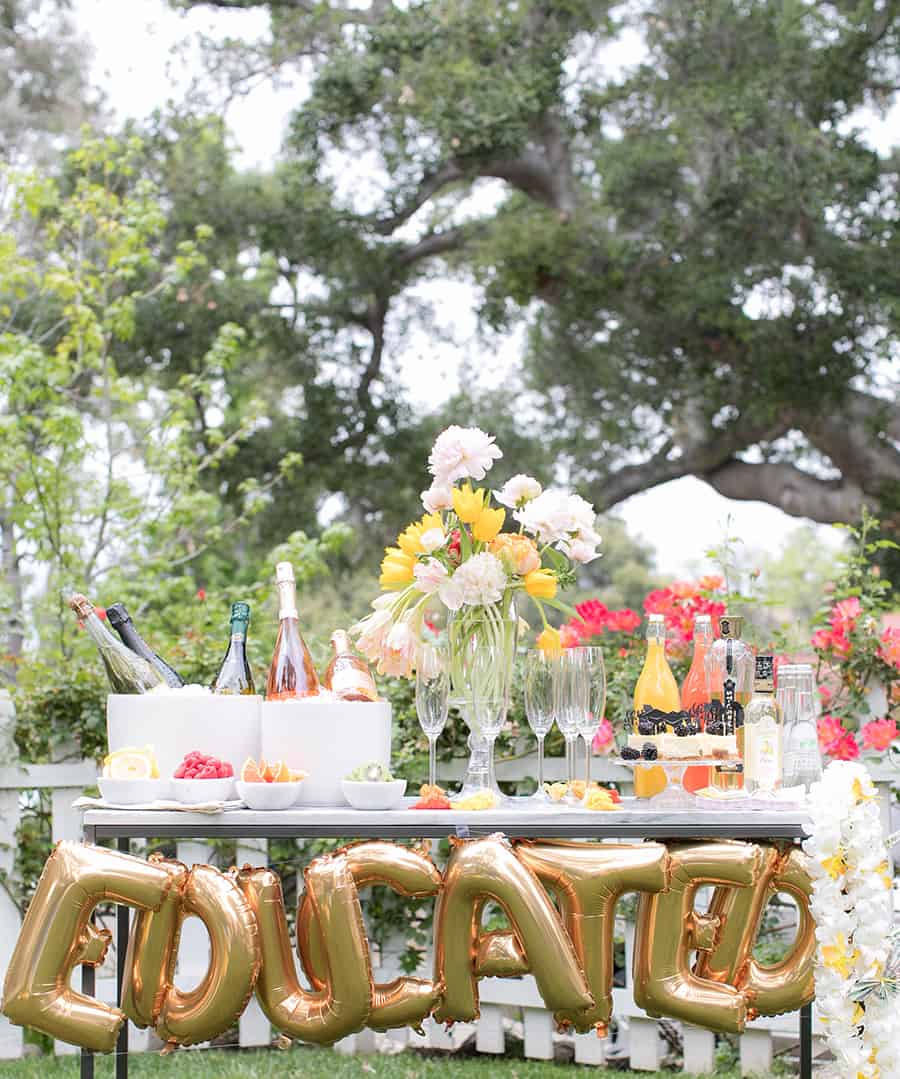 Champagne Bar Decorations
In front of the bar, use mini-balloons to spell out "education." I thought this was a fun way to lighten the mood at the bar and keep it from being too serious!
You can find the balloons here. I kept it classy and didn't include the AF though! But of course, you totally can!
You can also use streamers to decorate with as well.
Fresh flowers are another decoration staple we add to all of our parties.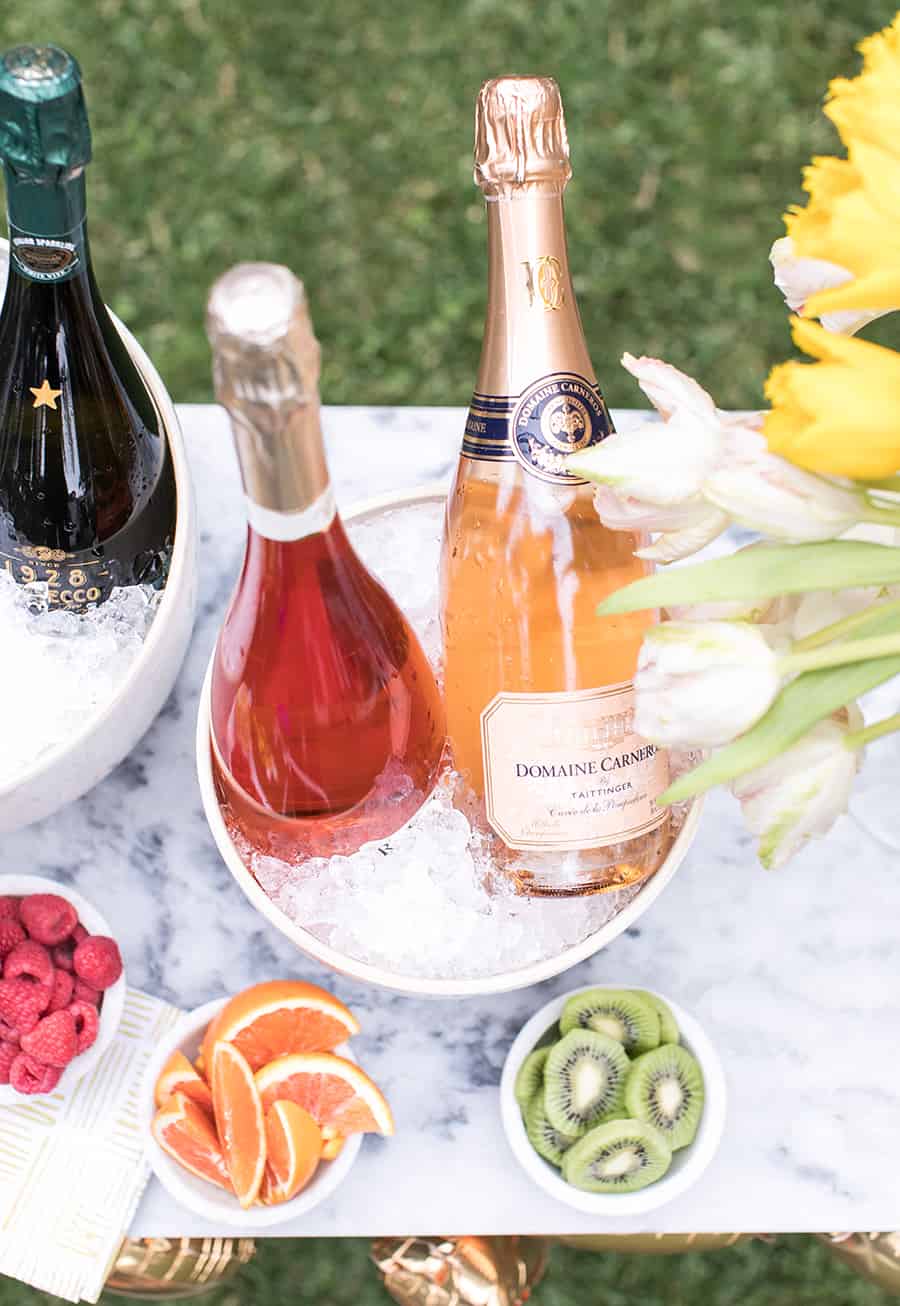 Choosing Champagne for a Bar
We use the term Champagne to refer to sparkling white wine. Of course, to be considered true champagne it needs to come from the Champagne region in France. With that said, you can do a mix of both!
Splurge on two delicious bottles of Champagne. These can be for sipping alone. Then get a few mid-priced California sparkling whites. These will be perfect for mixing, adding fruit and popsicles.
Have at least 5 varieties of sparkling white or Champagne. It's fine to do a few sparkling rosés too. It's really all about the bubbles!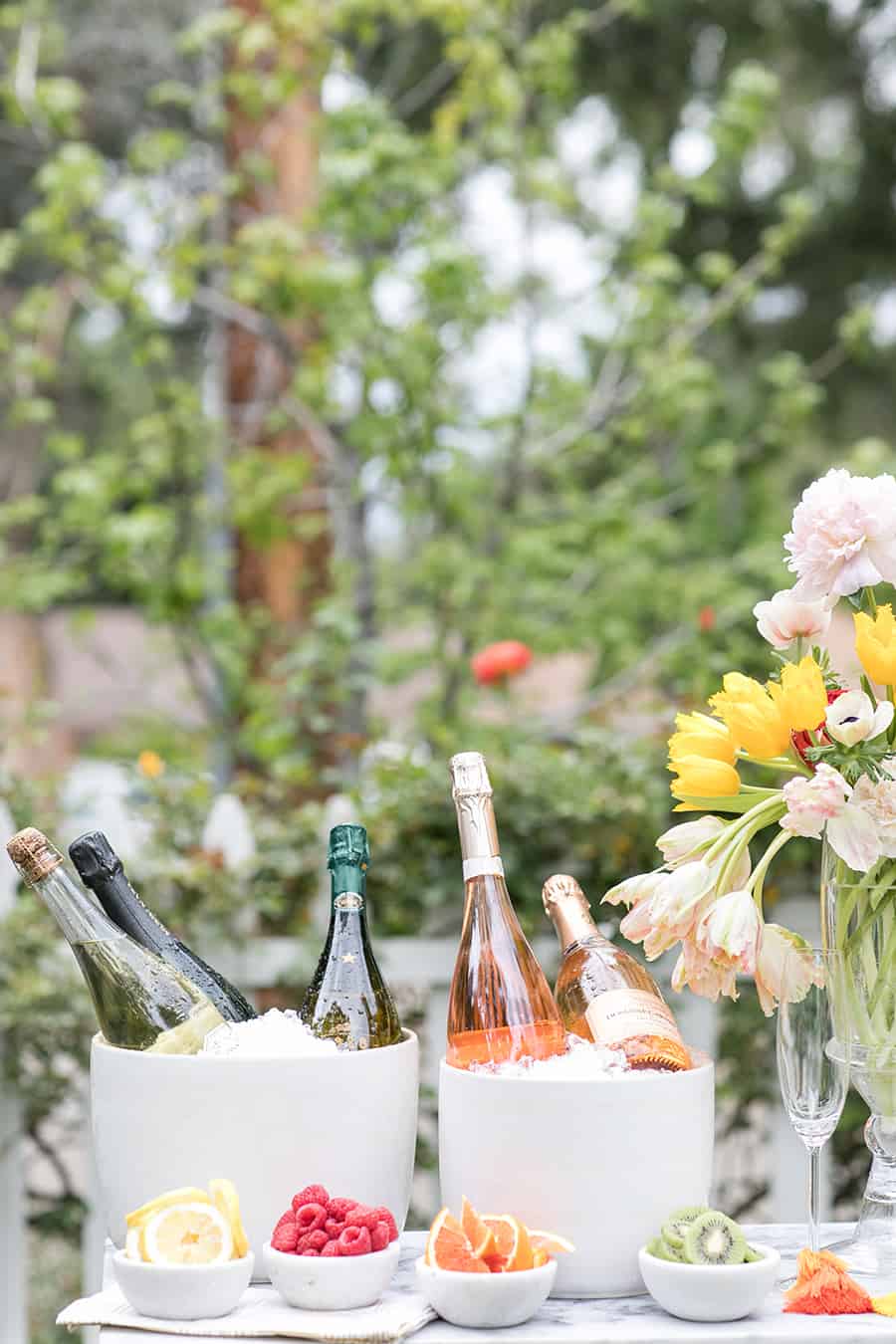 Liqueur and Juices
To make the bar fun, add different ingredients like juices and liqueurs that can be added to the sparkling wines! It's kind of like making your own mimosas but even better!
Juice
Liqueurs
St-Germain Elderflower Liqueur
Pear Liqueur
Chambord Liqueur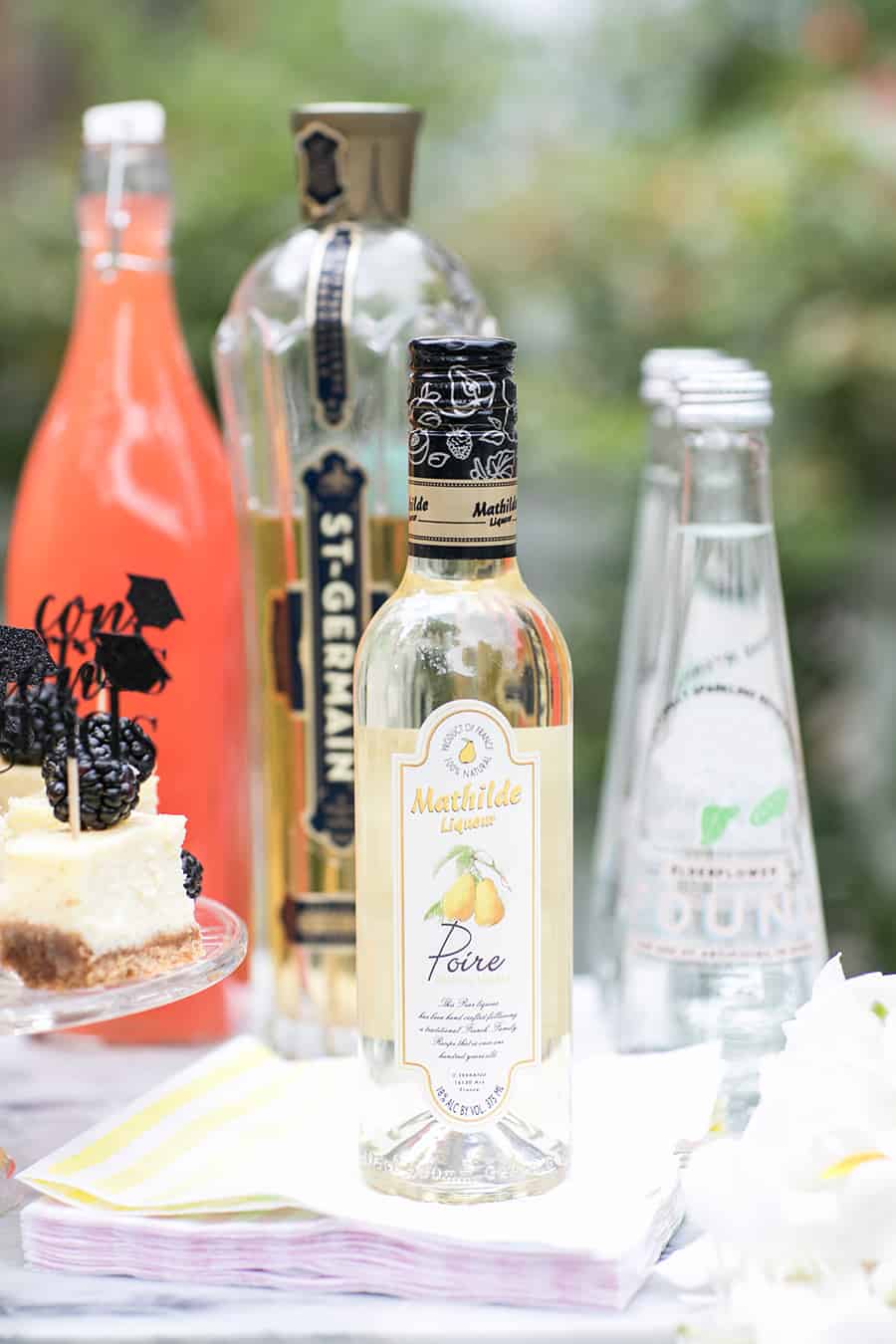 Guests can add a little juice and a splash of Chambord to their bubbles!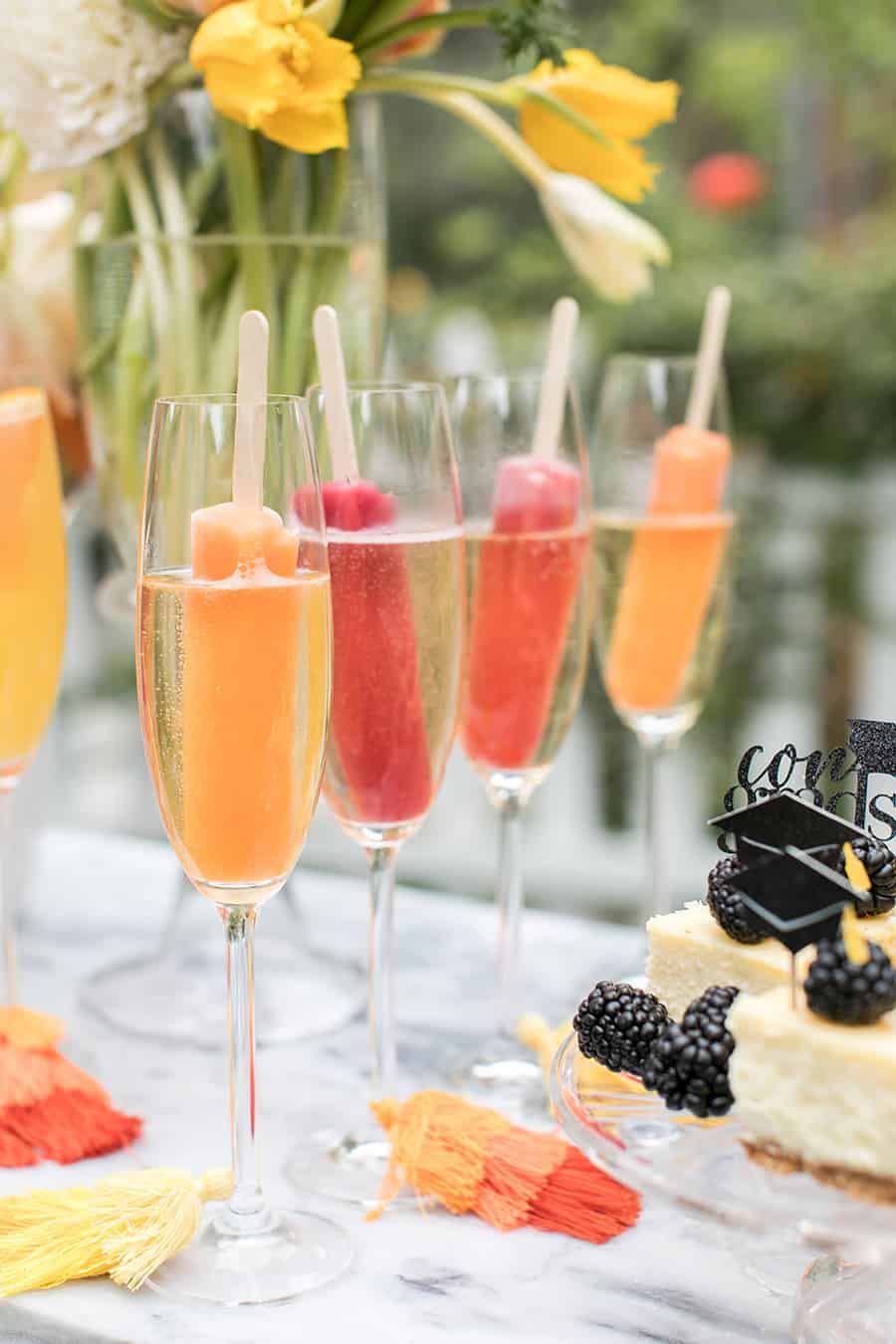 Popsicles and Champagne
This is one of our favorite ideas!! Popsicles and Champagne go together so well and talk about a charming presentation! College grads will love this idea.
When choosing popsicles, buy all-natural, fruit juice popsicles with lower sugar.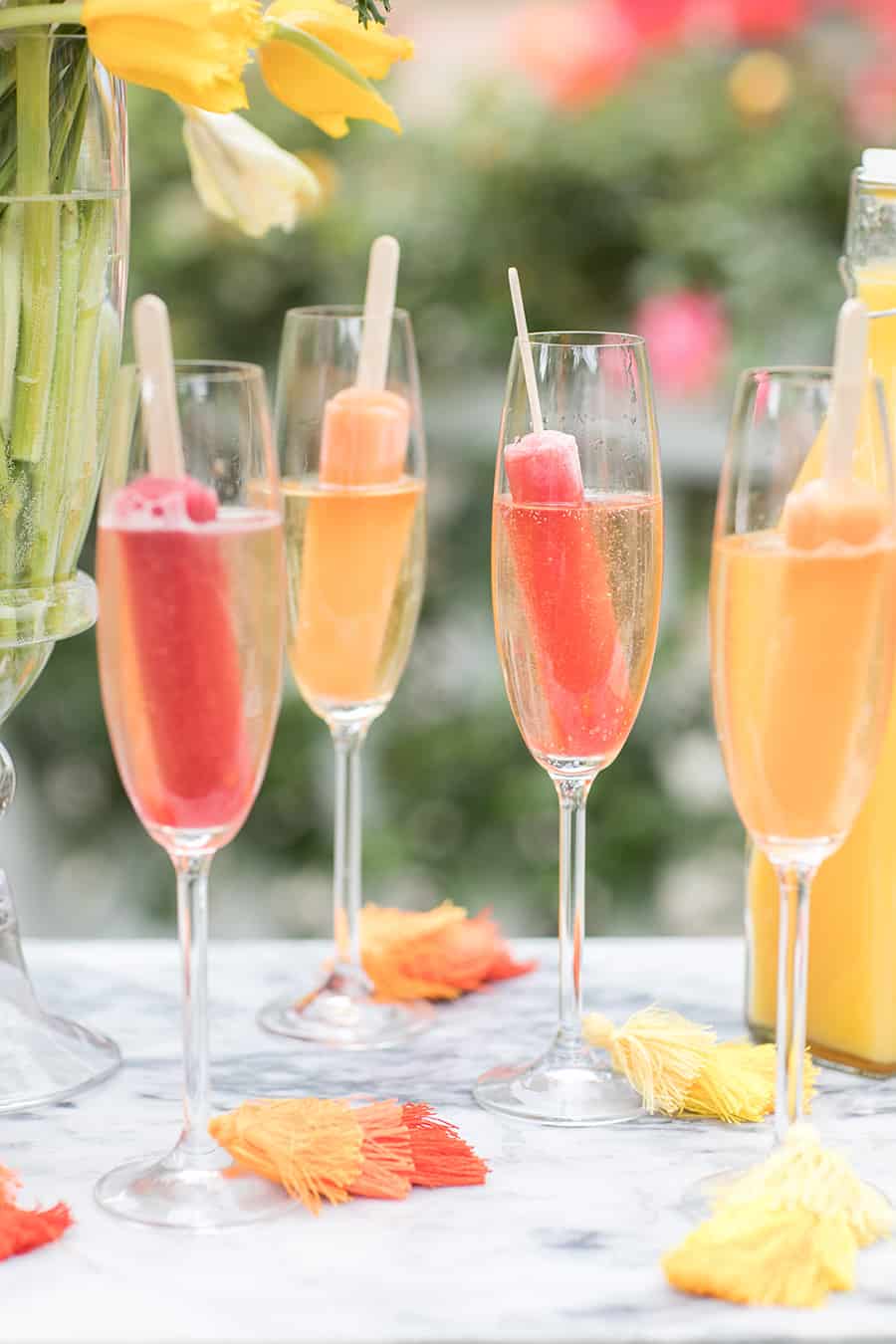 Supplies for a Champagne Bar
Ice Buckets
Small Bowls
Cocktail Napkins
Tassels
Water Bottles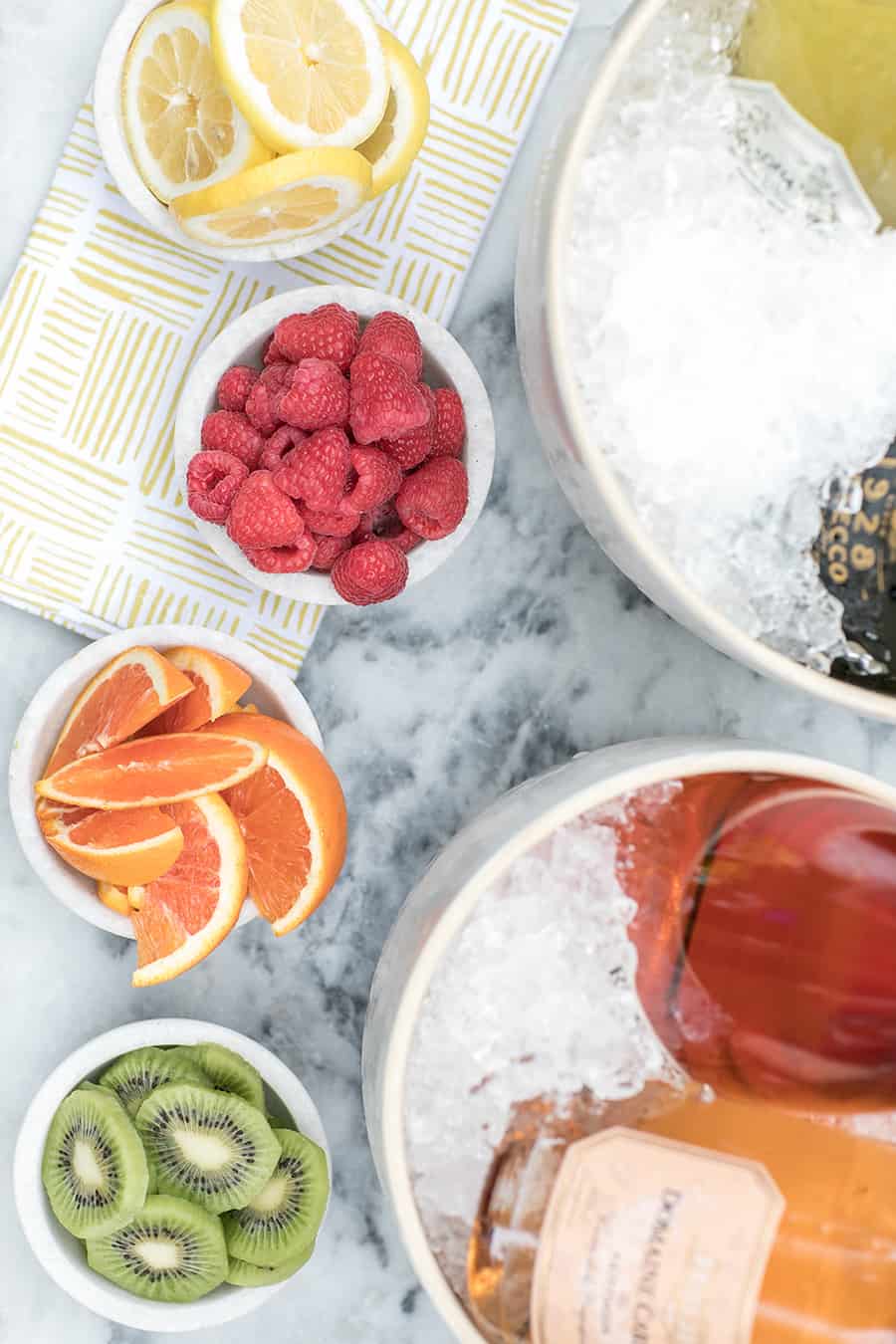 Add fruit to garnish the Champagne in the glasses. It's nice to add in some color and a hint of flavor.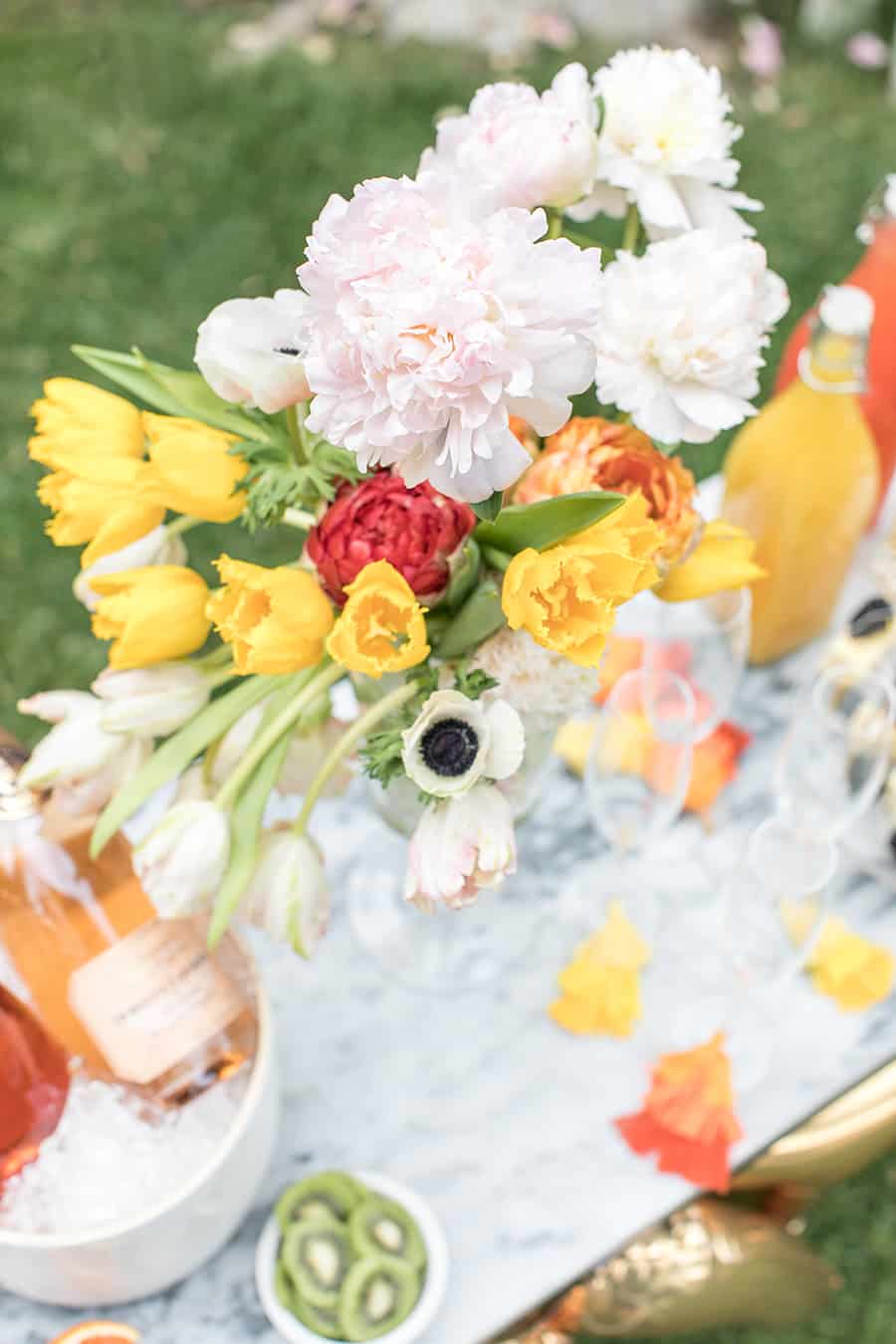 How many glasses do you get from one bottle of champagne?
One 750ml bottle of Champagne will serve 6 glasses. Each guest will have 1-3 glasses, so make sure you order enough for three glasses per guest. It will even out for those who only have one glass and guests who decide to have four glasses… no judgment here!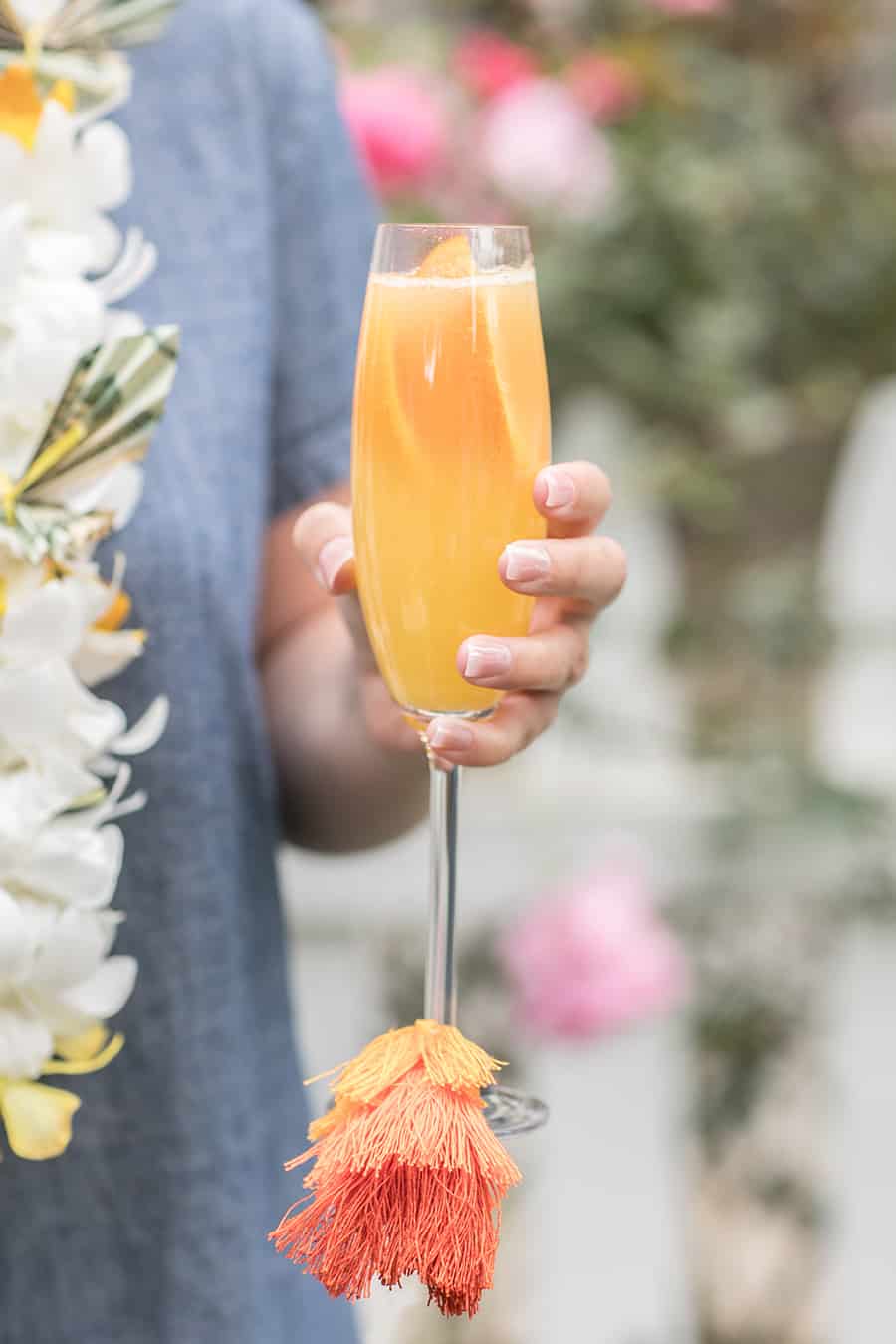 Another festive detail is adding tassels to each glass! Not only are they charming decor but they can also act as drink markers! We have an easy DIY on these here, you can also buy them at the store already made.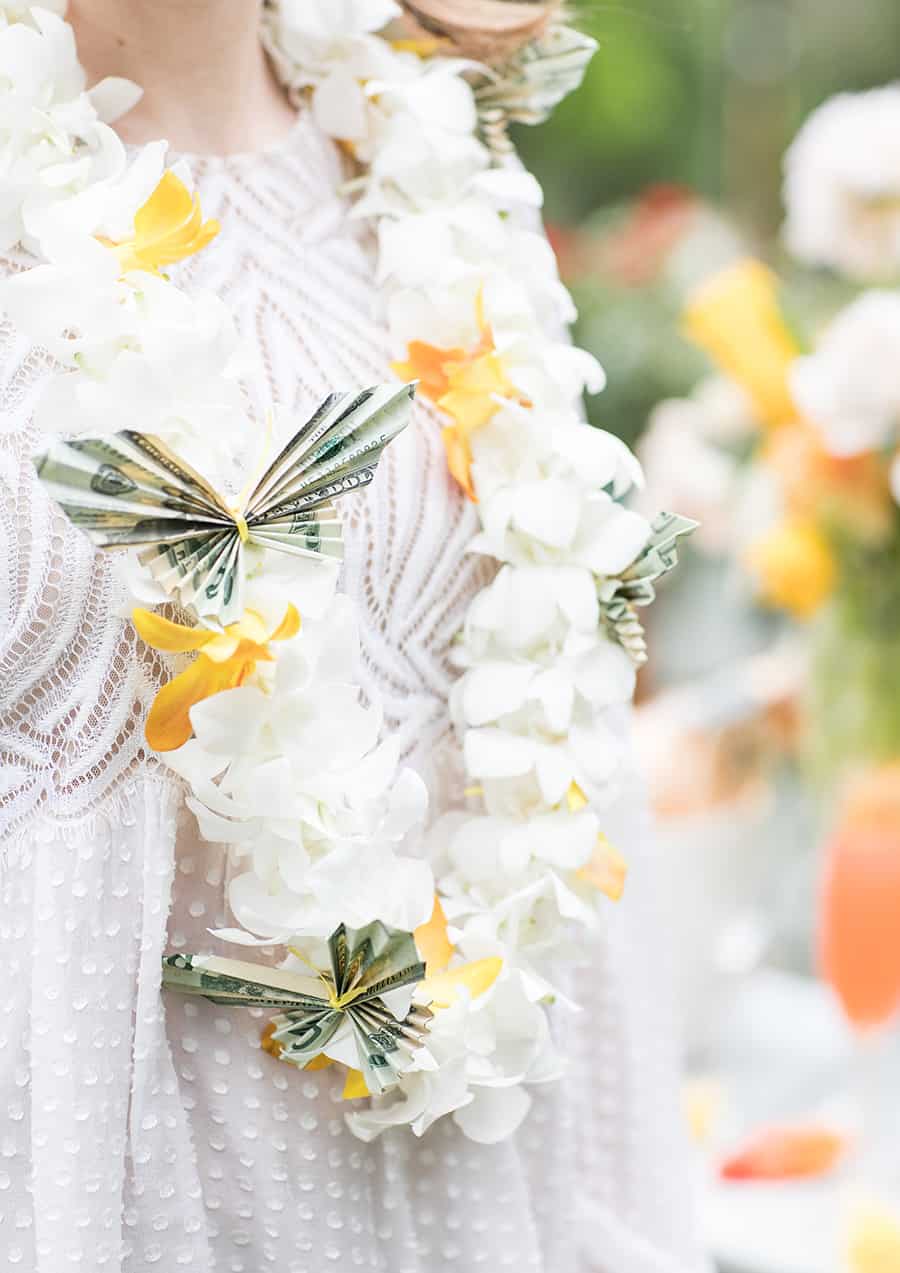 You can give out these money origami butterfly leis as gifts for the grads!
Also, check out these adorable origami money graduation caps! They're so fun to make and great gifts for grads!
More Graduation Bar Ideas You'll Love!
We also love a Cookies and Cocktails Party and Wine and Cheese Party for graduation too!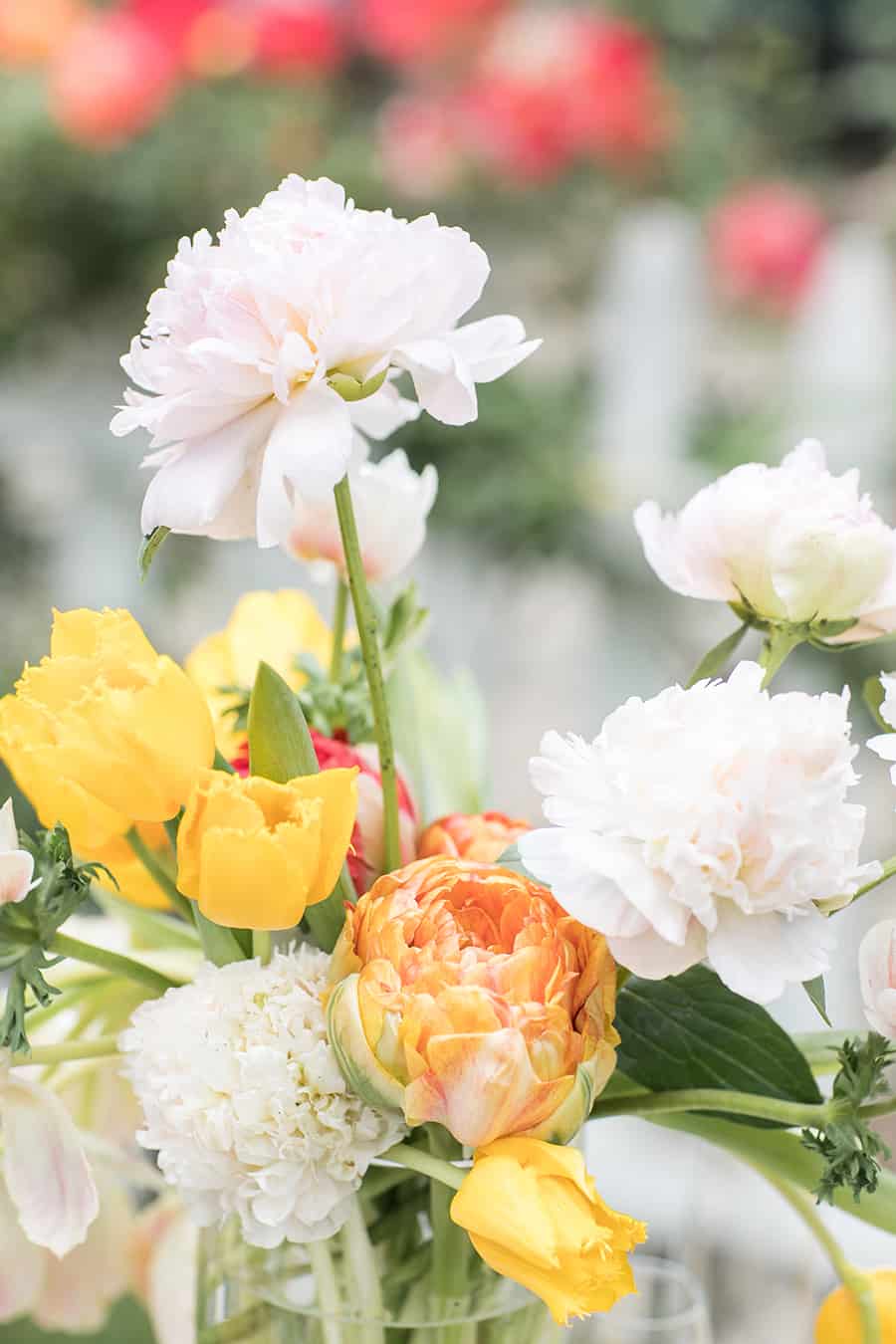 Let us know if you make this Champagne bar by leaving a comment below!
You can also FOLLOW US on FACEBOOK, INSTAGRAM, and PINTEREST to see more delicious recipes, cocktails, desserts and parties!