Once spring hits, we start thinking up unique graduate gifts that involve money! One year, we added money to balloons and now we've made the most charming origami money graduation caps and tassels to go with them!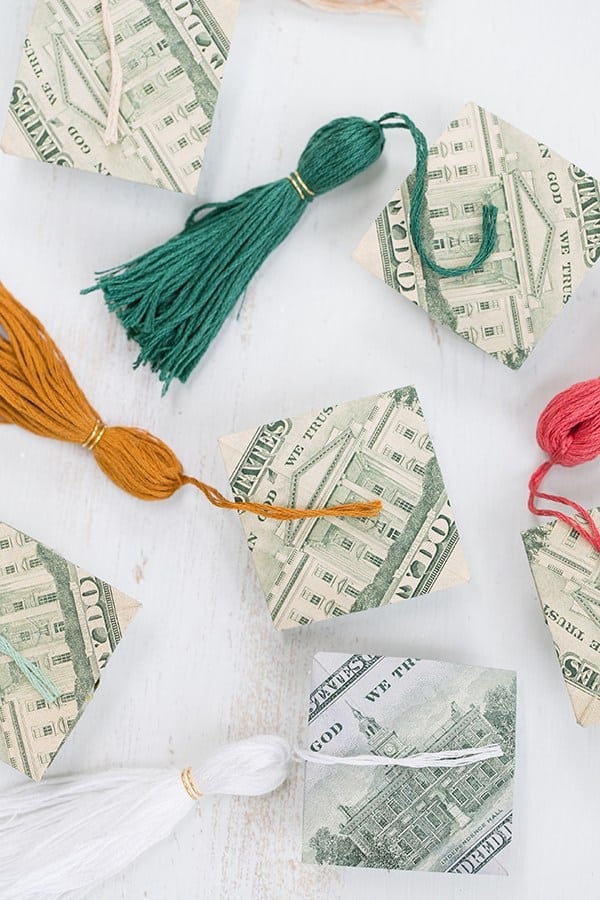 These little money grad caps are much more exciting than just plopping cash in a card!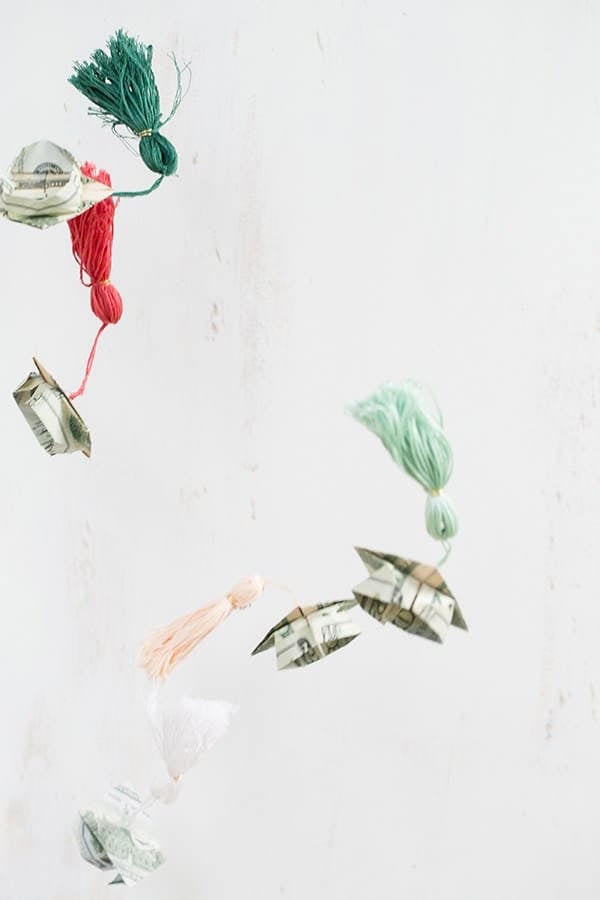 To make the hats, there are some really great instructional videos like this one… we didn't do the string part though, and used glue dots to tape it together instead. For the DIY tassels, see the instructions for the below. Happy folding and gifting!!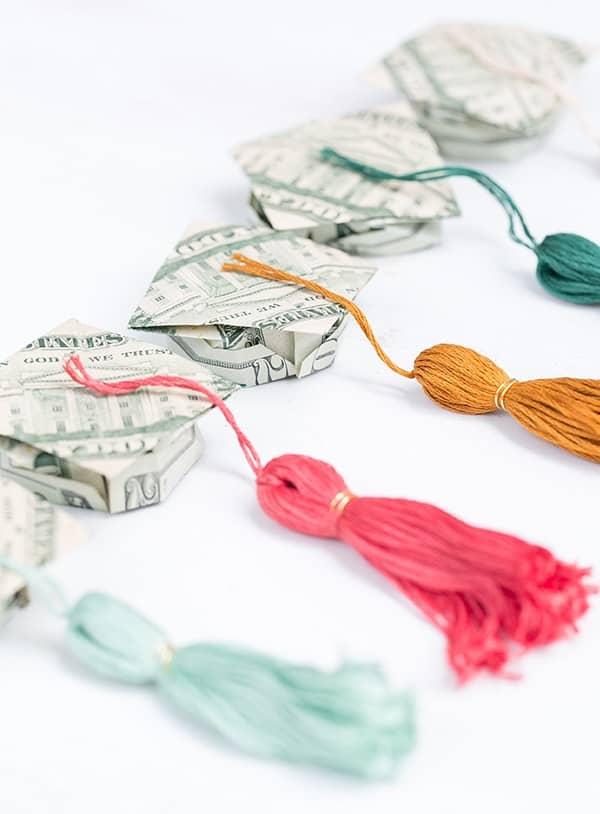 DIY Tassels
Supplies: Embroidery floss, scissors, tiny gold rings, glue dots (these are the best EVER!)
Each package of embroidery floss will make one tassel.
Unwind one long strand and cut, leaving the remaining floss looped together, like it comes in the package.
Form the tassel by pulling the sides down and the long strand up.
Double the long strand and then place in the middle of the pre-looped floss. Loop it through the hole and then tie a knot.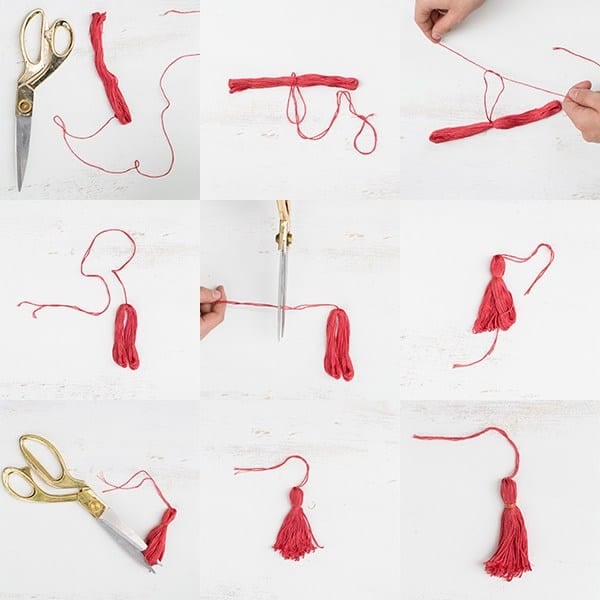 Cut the long string, leaving just enough room to tape to the top of the hat.
Using the strand you just cut, tie it about 1/2″ below the top of the tassel to make a loop.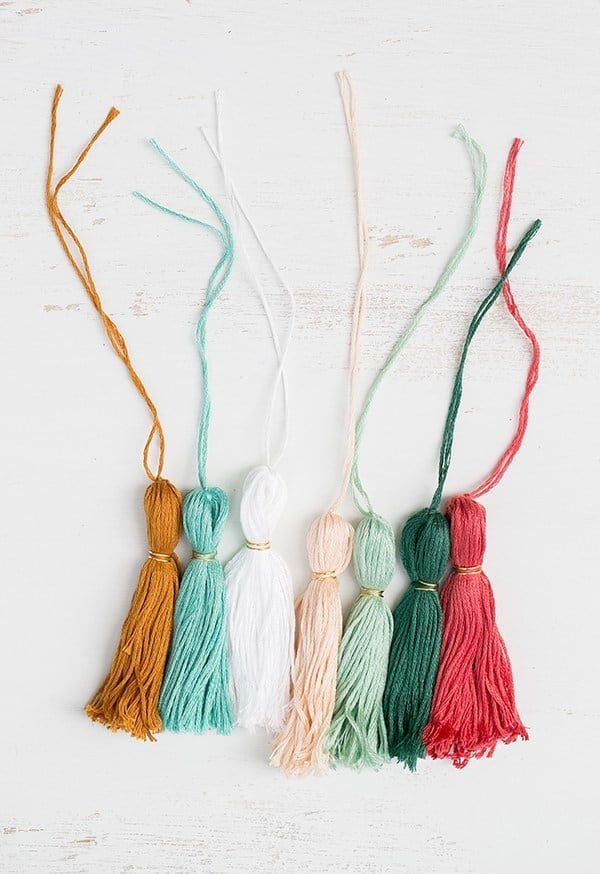 Pull the little gold loops apart and add them around the tassel.
Cut the bottom loops open and trim to your liking!
Add a small glue dot to the top of the origami money graduation cap and place the tassel on it to stay in place.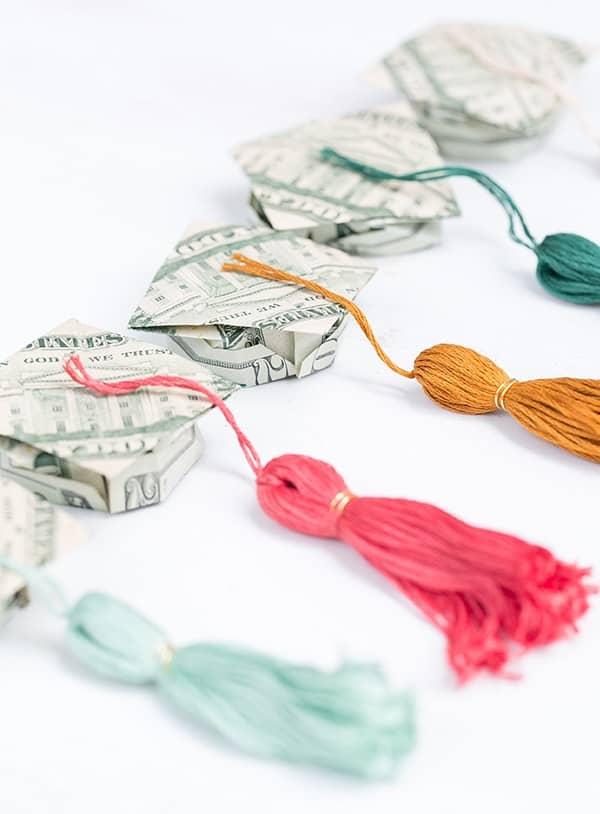 Graduation Party Ideas
If you're hosting a graduation party, here are some ideas to make your party more fun and original!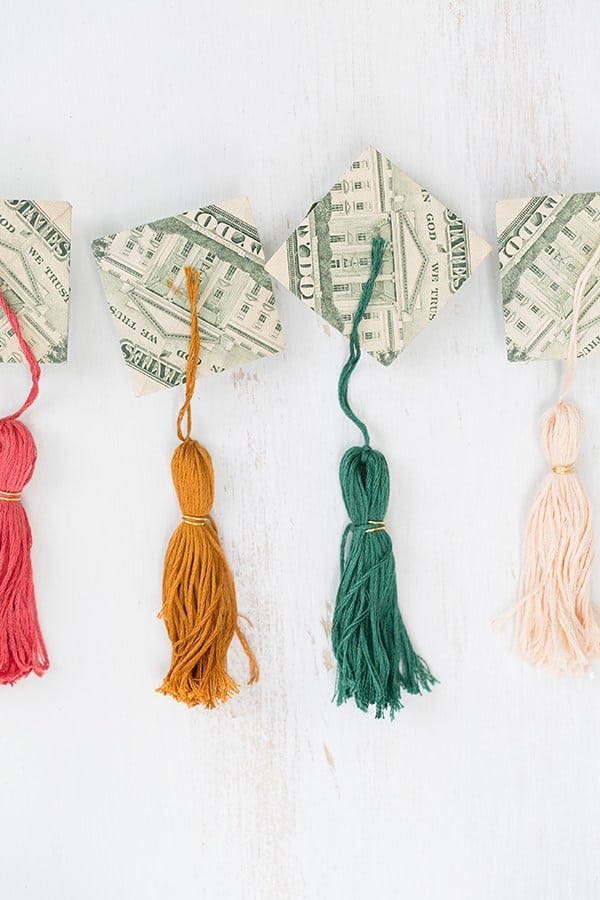 If you make these, let us know in the comments! You can also FOLLOW ME on FACEBOOK, INSTAGRAM and PINTEREST to see fun party ideas and recipes!