You don't have to be a mixologist to follow our Mix & Match cocktail guide! This guide gives you a simple concoction and recipe for making fresh cocktails with 3 ingredients!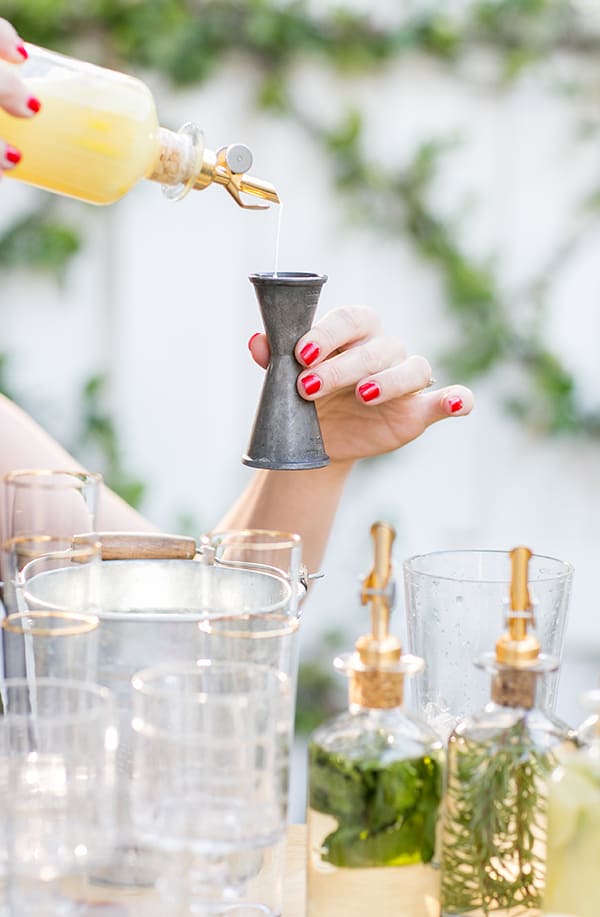 Follow the proportions on our guide and choose a simple syrup, a spirit, and a citrus juice to create a delicious cocktail with fresh ingredients!
You'll be amazed at how many different concoctions there are for shaking up a lovely drink.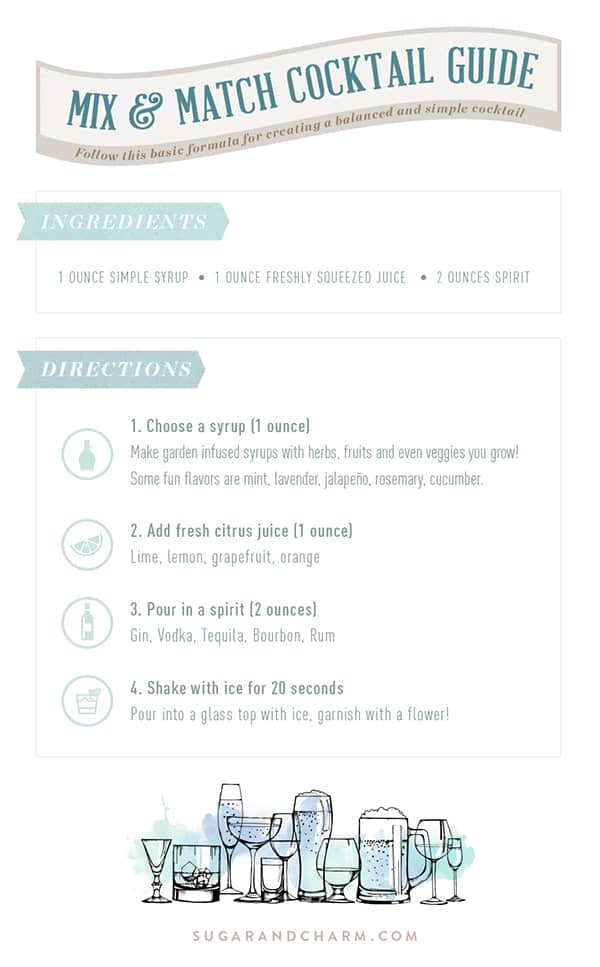 What do you need to make a cocktail?
The basic ingredients you need is a spirit, citrus, and a sweetener. You'll also need ice, a cocktail shaker, and a jigger.
How to Make a Cocktail
Ingredients
1-ounce citrus
1-ounce simple syrup
2-ounces spirit
Directions
Add all of the ingredients into a cocktail shaker filled with ice. Shake for at least 30 seconds, this is an important part of diluting the ingredients, then strain over ice and garnish.
Tips for Making a Good Cocktail
Make sure you shake it with ice for at least 20-30 seconds. This is a very important step for diluting the ingredients.
Use fresh ingredients, like fresh-squeezed citrus juice and homemade simple syrups. See our guide to creating a delicious simple syrup.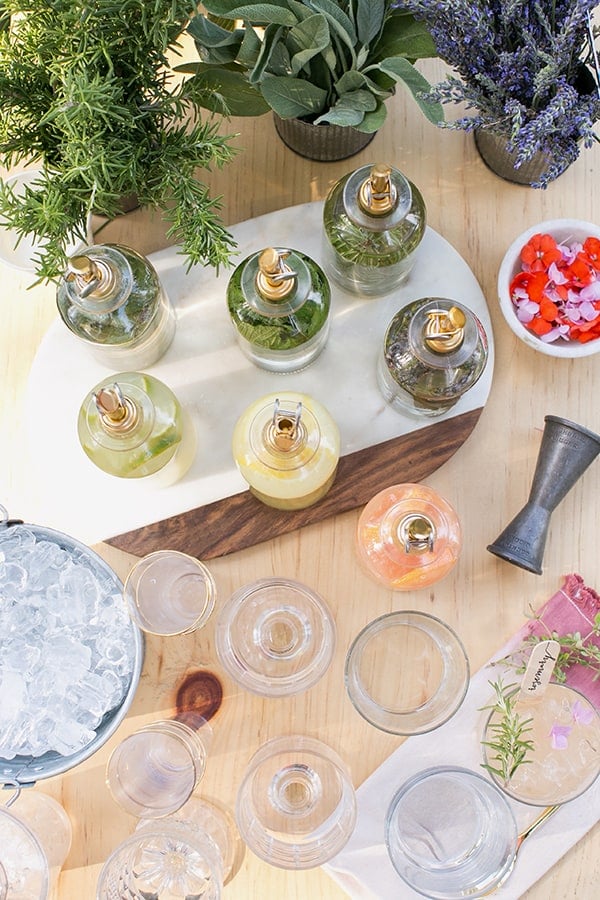 HERE ARE A FEW CONCOCTIONS THAT WE LOVE:
Lemon juice + sage simple syrup + vodka
Lime juice + rosemary simple syrup + tequila
Lemon juice + lavender simple syrup + gin
Grapefruit juice + tequila + jalapeno simple syrup
Also, using these bottles to serve the simple syrup and fresh citrus juice in… they're only $6!
You can download and print our guide and frame it for a party. Guests can follow this guide to make their own cocktails.
More fun cocktail recipes to try!
Easy and Traditional White Sangria Recipe
Pretty Pink Gin and Cranberry Martini
A Refreshing Watermelon Punch Cocktail
We hope you learned a new trick for making easy cocktails! Cheers!