When I invite friends over for dinner, I love welcoming them with a cocktail, like this pretty pink Cranberry and Gin Martini! It's the perfect way to kick off the evening. It let's everyone feel relaxed and excited for the food and good convo ahead! This easy and delicious martini is always a hit! I do like martinis but don't like them when they're overly strong. A nice balance of all the ingredients tastes better to me. I'm the one who orders an extra extra dirty martini with 10 olives!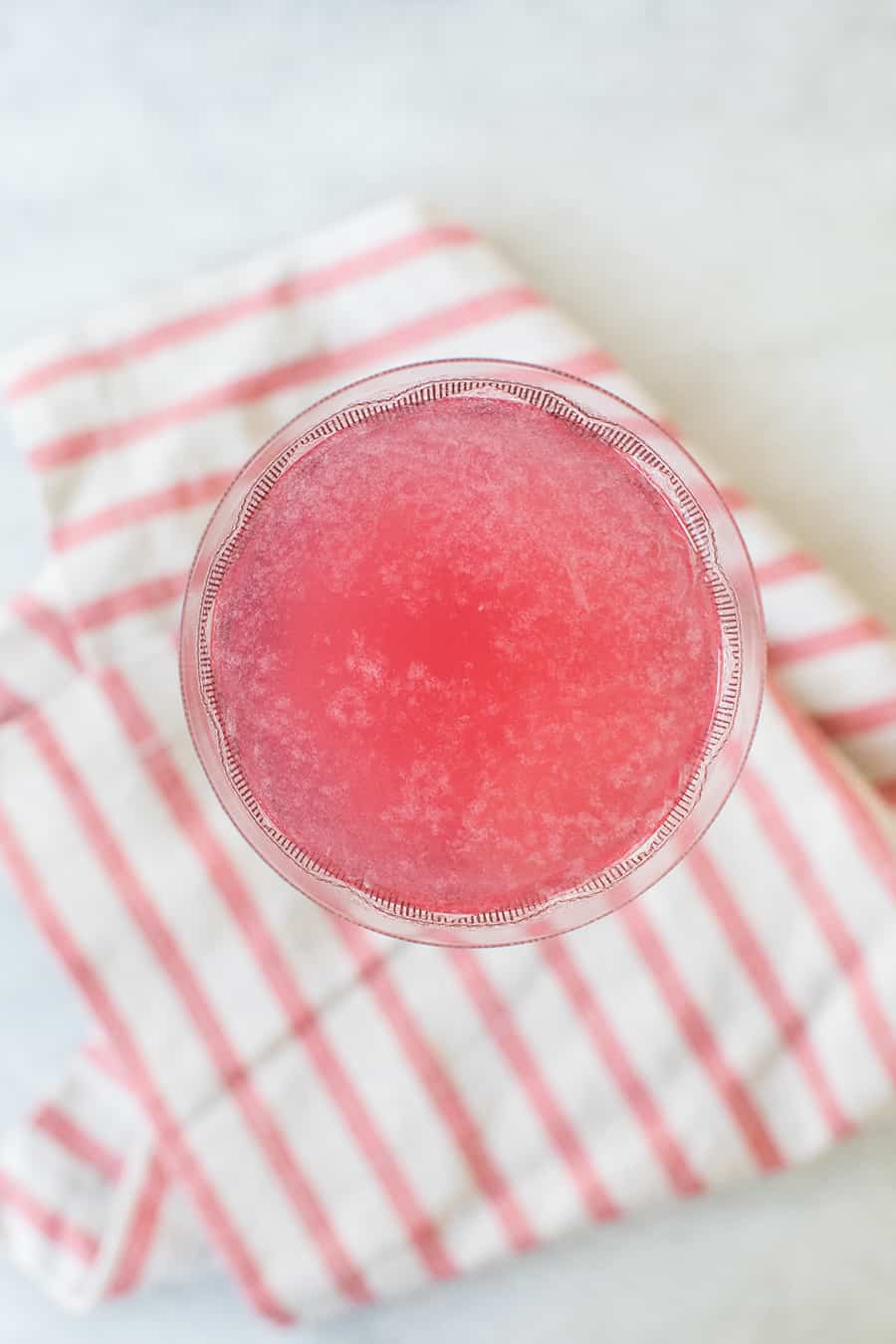 For this yummy libation, I used cranberry juice, the sweetened one, not the unsweetened! You won't like your drink if you use unsweetened cranberry juice! We added fresh-squeezed lemon juice, gin and Cointreau. I poured all of the ingredients into a small pitcher and placed it in the fridge. Right when our guests pulled their car up (no joke!), I brought it out and poured half into a cocktail shaker with ice. I shook that for 20 seconds and strained into a coupe or martini glass. Then I shook the second half and repeated. It won't all fit into the shaker at once (unless you have a huge shaker!), so you have to do it twice.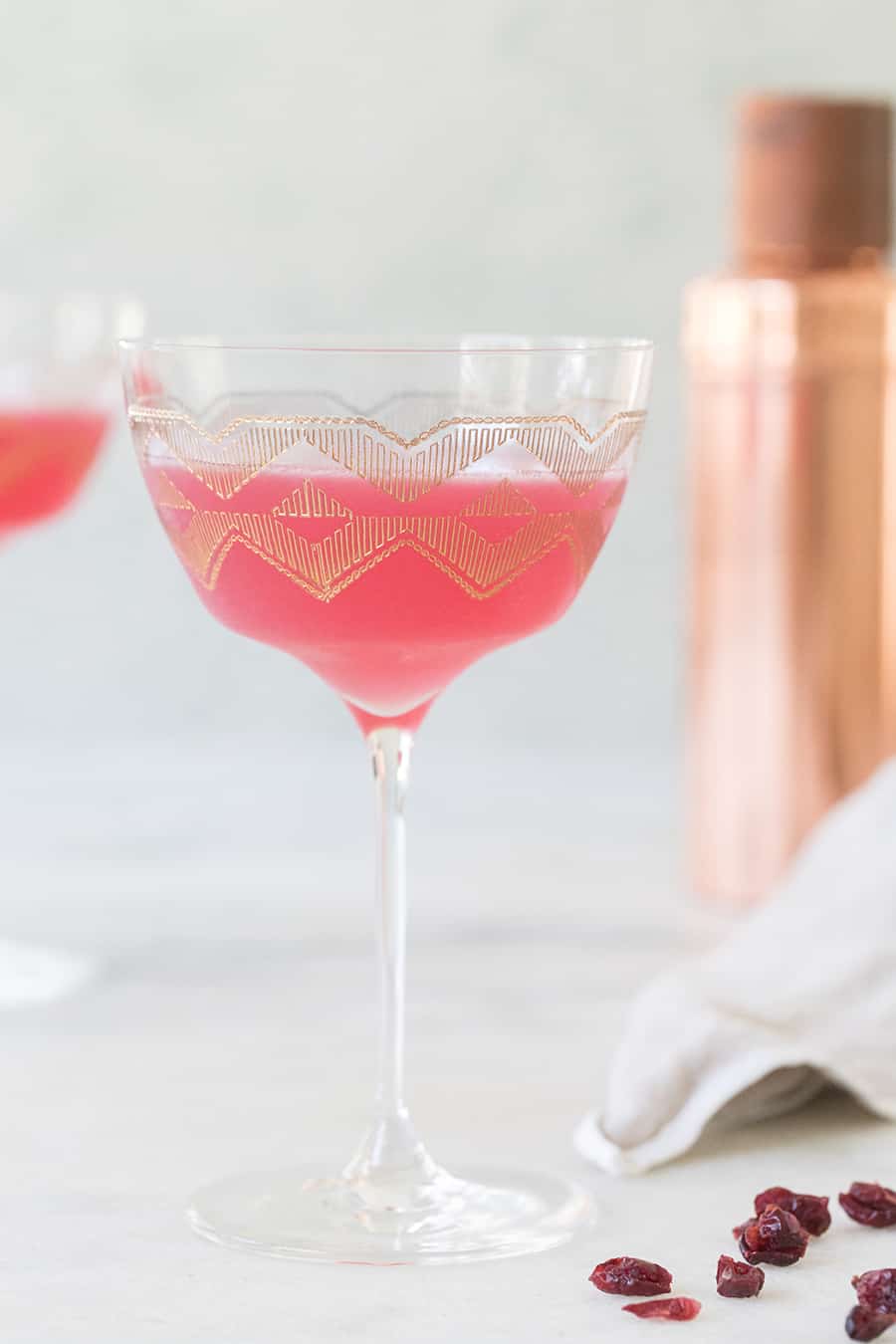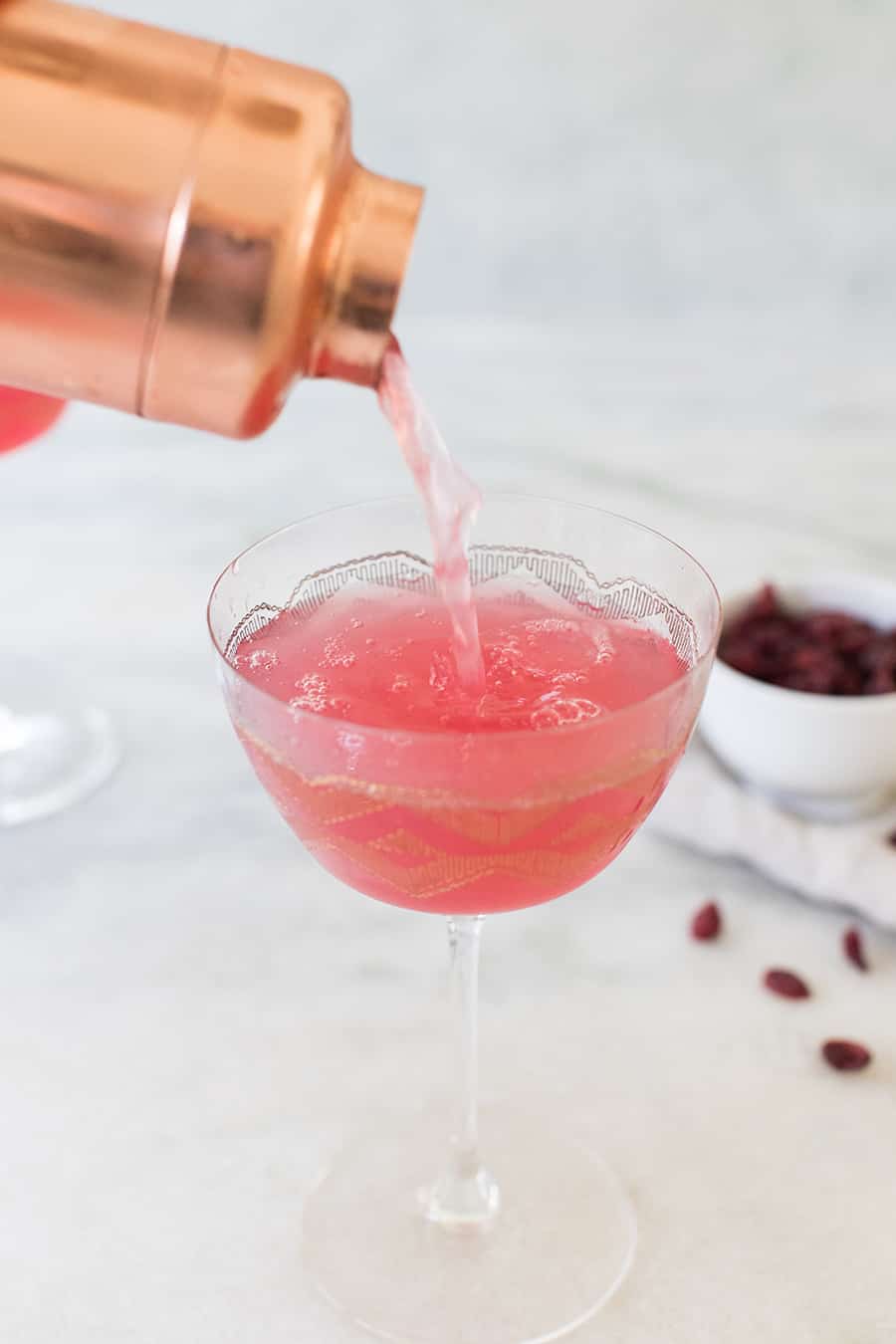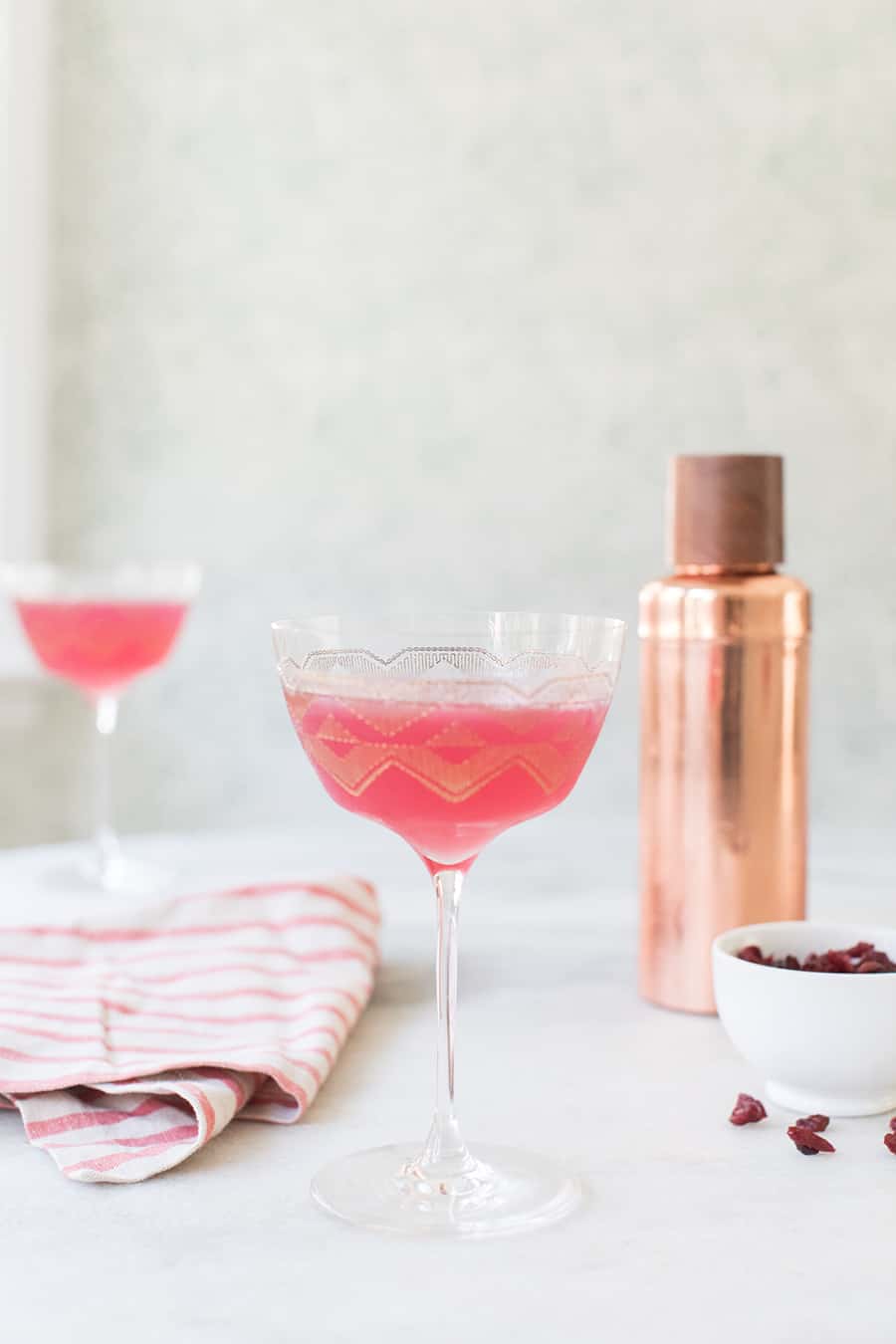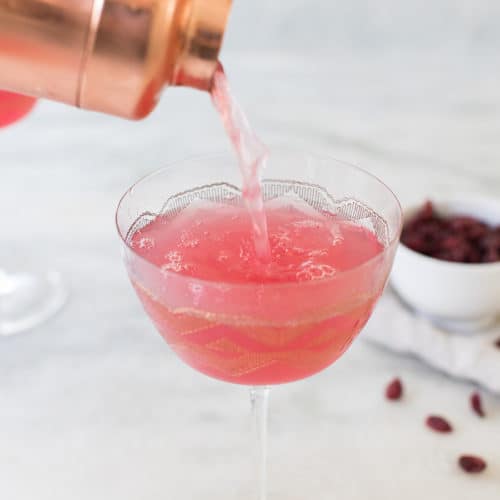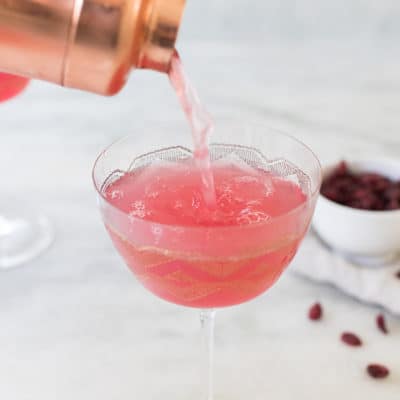 Ingredients
4

ounces

fresh squeezed lemon juice

4

ounces

[Cointreau or orange liqueur

6

ounces

cranberry juice like Ocean Spray

6

ounces

gin
Instructions
Add all of the ingredients into a pitcher and store in the fridge

Before serving, fill a cocktail shaker with ice and add in as much of the mixture as you can.

Shake for 20 seconds then strain.

Add in the rest and repeat.

This will make four delicious cocktails.