If you're planning a date night at home or a girls night in, we've rounded up 14 perfect Valentine's Day cocktails to celebrate love on February 14th! From pink margaritas to a creamy Sicilian Kiss and how-to make a French75, one of these Valentine's Day cocktails will be perfect for you!
14 Valentine's Day Cocktails
We hope you find a charming Valentine's Day cocktail to sip on the 14th!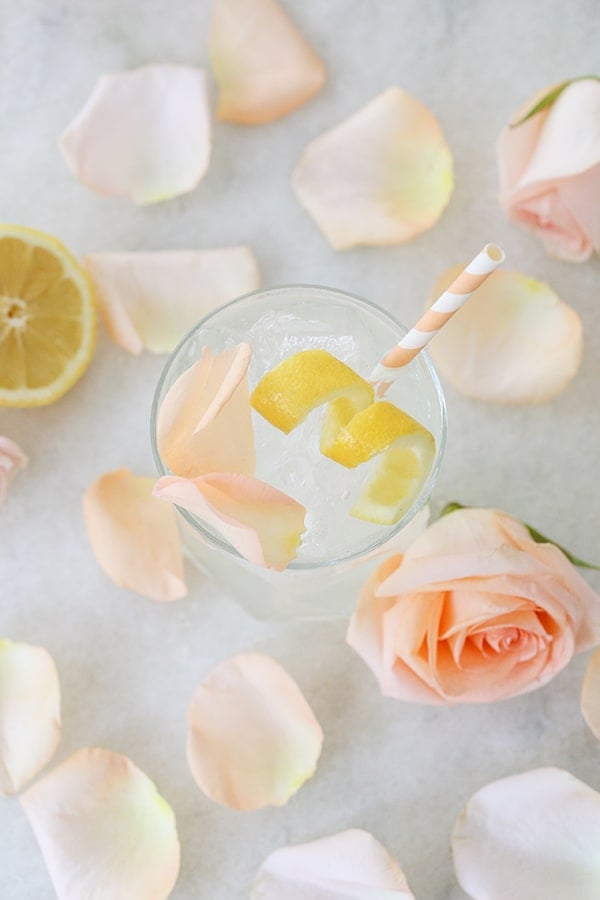 Rose Water Gin Cocktail
Our rose water gin cocktail is made with a homemade rose simple syrup, gin, and lemon juice. It's light and refreshing with a floral, rosy flavor.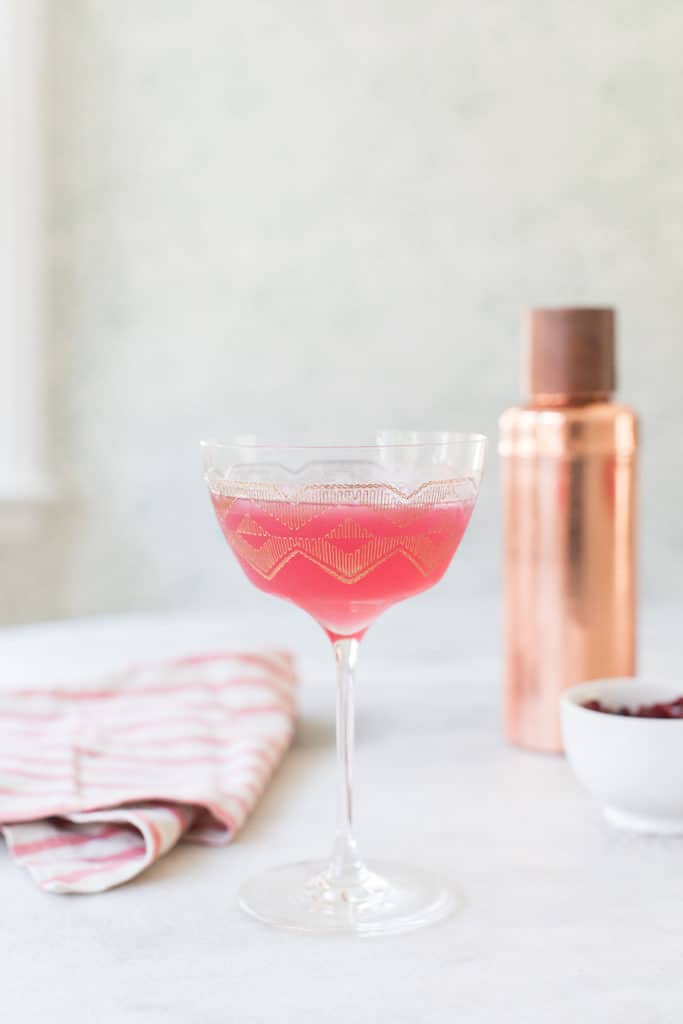 Pretty Pink Cranberry Gin Martini
Pretty pink cranberry gin martini has the most beautiful shade of pink. It's made with 4 ingredients: Cranberry juice, gin, lemon juice, and Cointreau.
Strawberry Grapefruit Collins
This grapefruit strawberry collins cocktail is just divine. It has a very flavorful and present grapefruit taste, one that you can't just get with using juice! The strawberries add a little extra touch of berry sweetness.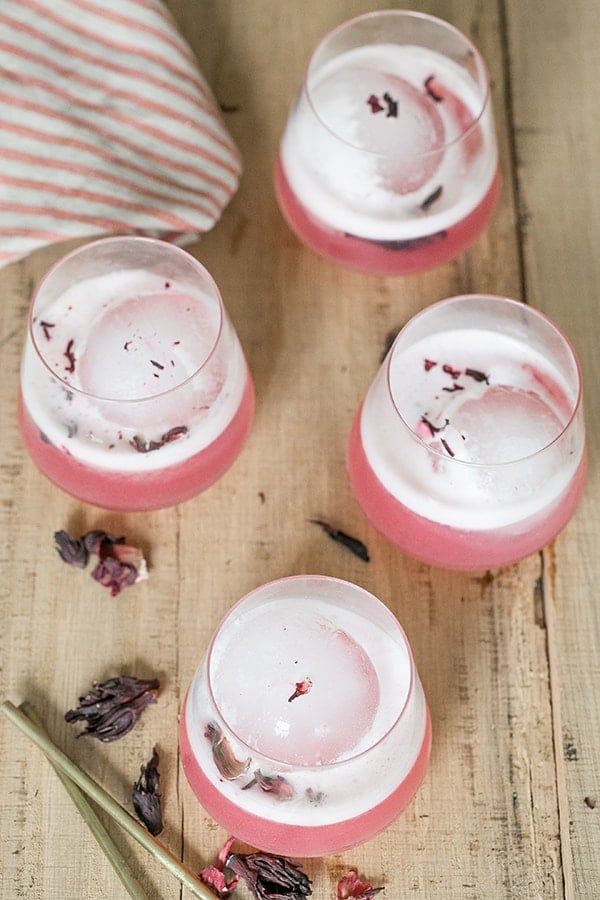 Hibiscus Gin Sour
This beautiful pink and delicious hibiscus gin sour is a fantastic sour cocktail for parties and get-togethers! The hibiscus doesn't just give this creative gin cocktail a lovely color, but also a delightful waft of fragrant floral notes!
Italian Paloma Recipe
This refreshing and zingy Italian Paloma Cocktail is easy to mix and even easier to drink! This pretty tequila-based cocktail is made with a mixture of citrus juices and Campari.
Gin and Jam Cocktail
A super simple, super yummy cocktail recipe! Made with only 3 ingredients, this gin and jam cocktail is a perfection Valentine's Day cocktail!
Easy Strawberry Frozé
This Easy Strawberry Frozé Recipe is made with rosé and frozen fruit with no added sugar. A very refreshing cocktail that's perfect for a hot summer day!
Sicilian Kiss Cocktail
Sicilian Kiss Cocktail is a dessert cocktail, made with 4 simple ingredients. It's a cream-based drink, not too sweet and a good alternative to eggnog in the winter and a creamy Valentine's Day Cocktail.
Refreshing Fig Sidecar
A refreshing twist on a classic Fig Sidecar, this cocktail has a beautiful color and uses fresh ingredients, including a homemade fig simple syrup.
Strawberry Tequila Sodas
These strawberry tequila sodas are refreshing and super easy to make! They consist of tequila, tonic water (or club soda) and lime juice with a few muddled strawberries.
French 75
A French 75 is a cocktail made from gin, Champagne, lemon juice, and sugar. This delicious and easy recipe is perfect for Valentine's Day!
Whippet Cocktail with Pomp & Whimsy
Perfect for spring and summer, this light and playful cocktail has floral and grapefruit notes. It's fresh and feminine and made with Pomp & Whimsy, which is a botanical gin!
Hibiscus Margarita
Our hibiscus margarita is a lovely twist on the classic margarita cocktail and boy does it pop! With its rich color and lovely tangy taste, it'll be a hit for Valentine's Day! Plus it's pretty darn simple to make, only 4 ingredients!
Rosé Sorbet & Gin
Using three very simple ingredients, you can make this rosé, sorbet and gin cocktail! It can also be a light and refreshing Valentine's Day dessert.
Tips for Making Valentine's Day Cocktails
If it's a shaken cocktail, make it ahead of time in the cocktail shaker. Wait to add ice, then right before serving, add the ice and shake, shake, shake! Then strain! This way you can prep all of the ingredients and measurements ahead of time.
Add a charming detail like pink ice cubes! They're naturally colored with hibiscus flour and easy to make.
If you're serving wine, check out our wine serving tips and then show off your skills!
Use edible flowers to garnish your Valentine's Day cocktail. You can even make your own edible flower garden! If not, find edible flowers in the fresh herb section at Whole Foods.
Valentine's Day Ideas
Create a Gin and Floral Bar for friends!
Host a Charming Party for your Girlfriends
Balloon Path for Valentine's Day
If you're serving Champagne or white wine, make a fun ice bucket with pink and red flowers to keep the bottle cold!
You can also hand out some fun Valentine's Day vouchers with your cocktail! Download our free printables here!
Let us know if you make any of these delicious cocktails! Leave a comment below and also tag us on social @sugarandcharm so we can see and share your pictures!