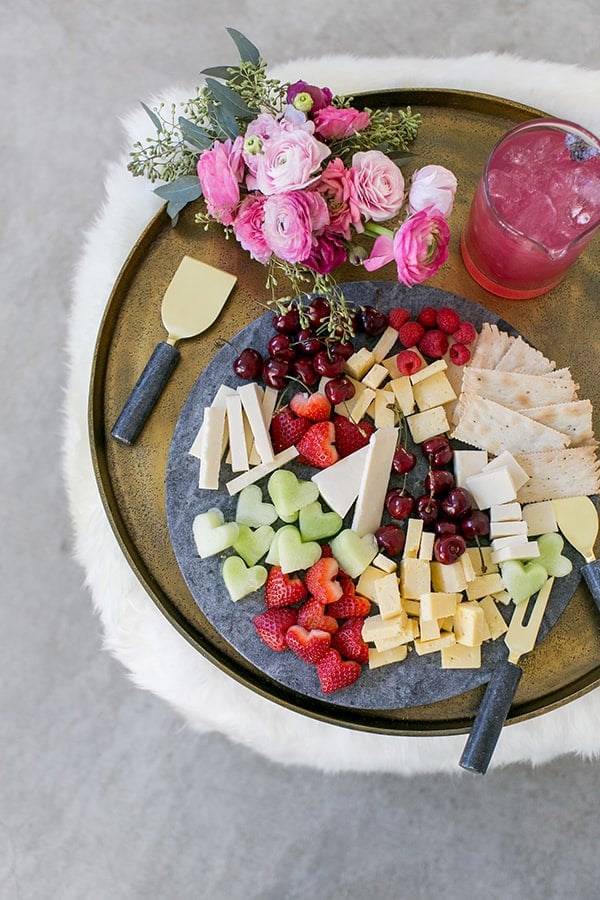 The perfect Valentine's Day to me is spent with friends and family, sharing a delicious home cooked meal and some Valentine's Day inspired desserts. I'm sharing some tips for creating a charming Valentine's Day celebration that you can host for your girlfriends! You can also see more on Crate and Barrel's blog and a list of where we bought the supplies.
Use a tiny heart shaped cookie cutter to cut our shapes in the fruit and cheese! It's an easy way to add a little charm and love to the cheese platter.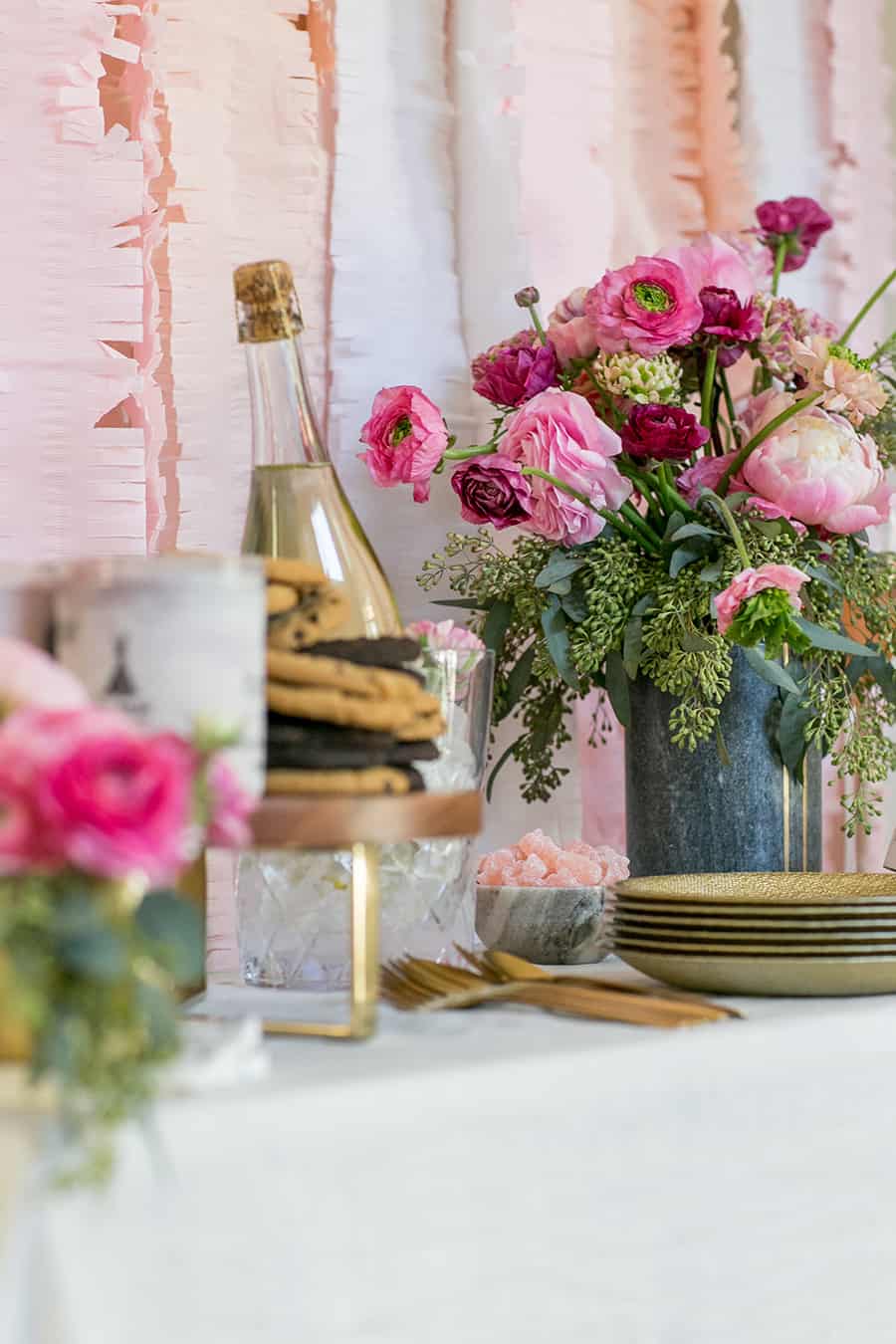 Serving a girly, floral cocktail is a must when hosting Valentine's for your friends! We shared the recipe for a Floral Rosé Spritzer on Crate and Barrel's blog. You can find it here.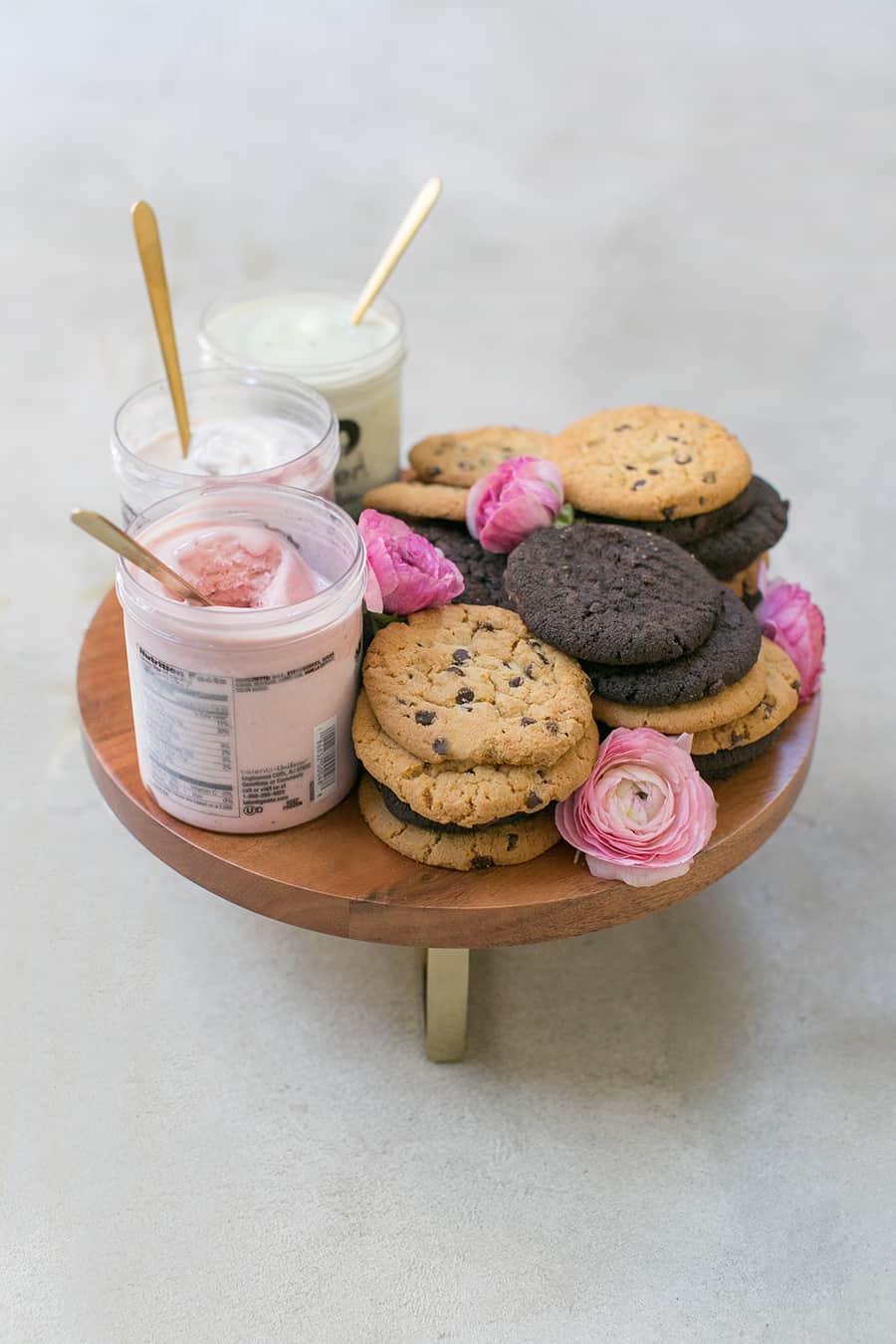 For an easy dessert, make an ice cream cookie sandwich tray! Choose three different types of ice cream and different cookies and place them on a tray with an ice cream scooper. Your guests can serve themselves! Make sure you have napkins ready!!