DIY Valentine's Day Embroidery Wine Bags are a fun and easy Valentine's Day Craft to give to loved ones!
We simply love elegant Valentine's Day Crafts! And to be honest, a delicious bottle of wine is just as good!
So we put them together and made charming DIY Valentine's Day embroidery wine bags with embroidered hearts and a Valen-Wine's Day printable tag!
It's the perfect way to dress up a bottle of rosé and makes a sweet gift for your single or non-single friends! The DIY uses a basic embroidery stem stitch and these pre-made linen wine bags. So put on your favorite Valentine's Day movie, pour a glass of wine and start stitching!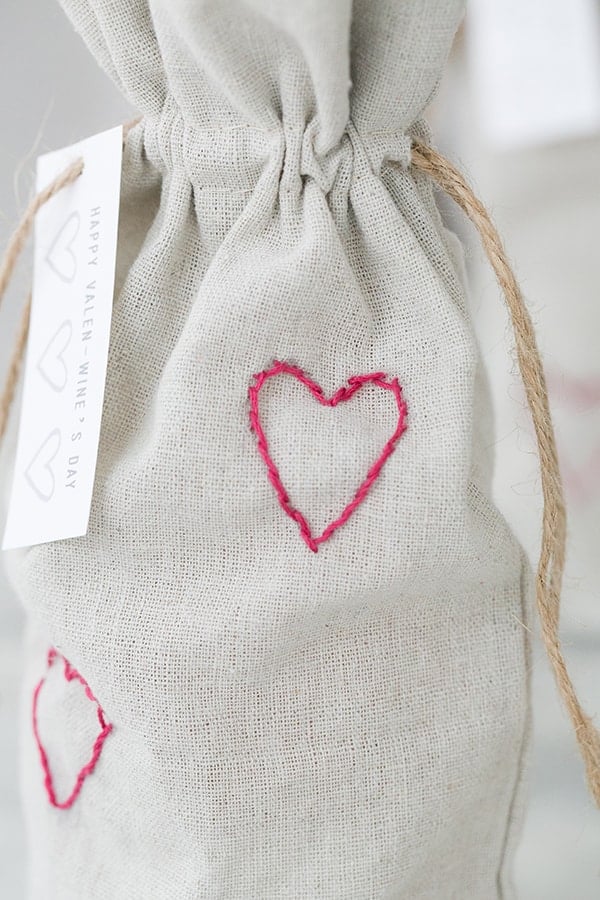 DIY Valentine's Day Embroidery Wine Bags
Supplies
Linen wine bags
Basic sewing supplies
Directions
1. Attach the embroidery hoop where you want the heart to be stitched.

2. Using a ballpoint pen, trace the heart size and shape that you desire directly onto the linen.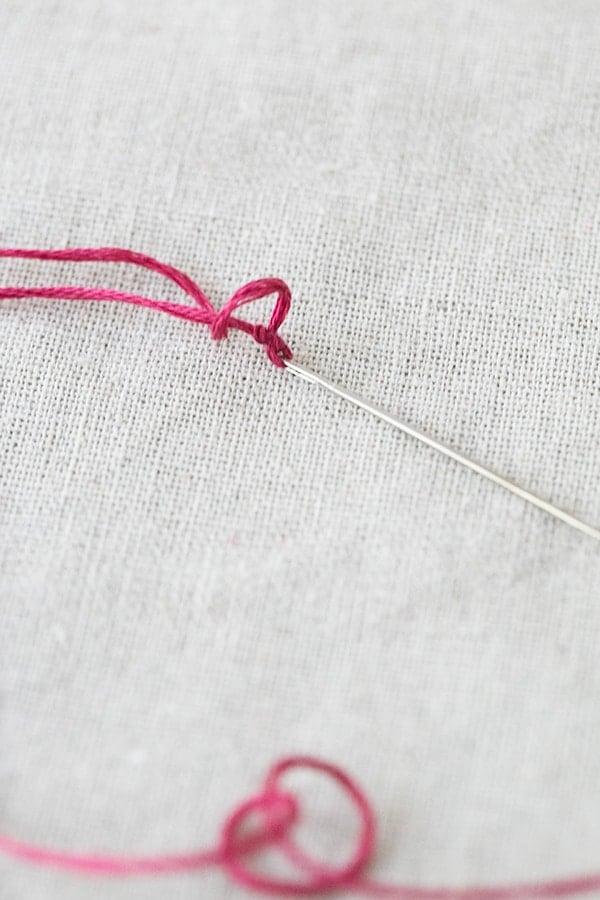 3. Begin the stem stitch at the end of the point of the heart. Make one stitch, about the length of a rice grain, then bring the needle up at the center of this stitch, but just off to the side.
4. Bring the floss through the fabric and move forward with the stitch.
Repeat this process to complete the line, taking one stitch forward and coming up at the center and just off to the side of the previous stitch line.
5. Once you complete this, continue through the entire outline of the heart.
6. Tie a knot on the inside of the wine bag and begin a new heart. Keep stitching, be creative and enjoy!
Choose your favorite bottle of rose to add to the bag! Also, check out our Easy and Helpful Tips for Serving Wine.
Valentine's Day Printable Tags
We made these adorable printable tags to go with your wine bag and bottle! Download and print our Happy Valen-Wine's Day tags and use a small hole punch to make a hole to tie it to the bag or wine bottle!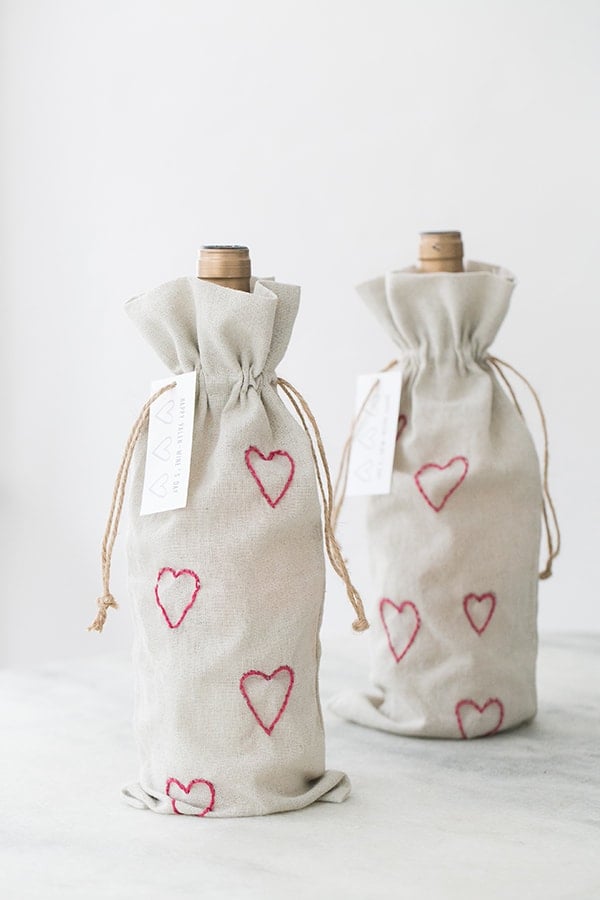 More Valentine's Day Crafts!
Sharing a few more of our favorite Valentine's Day crafts! These are all fun projects and gifts you can make and give on Valentine's Day.
DIY Mini Cake Stands – These are so charming and a fun Valentine's Day Craft and Gift!
DIY Essential Oil Candles are a great Valentine's Day craft idea!
Lavender Lip Balm DIY! With a printable Valentine's Day label! They're adorable and great for kids to make too.
I'm Donuts Over You printables!
DIY Valentine's Day Terrariums are really fun to make and a great Valentine's Day craft.
Check out these Charming Valentine's Day Printables too!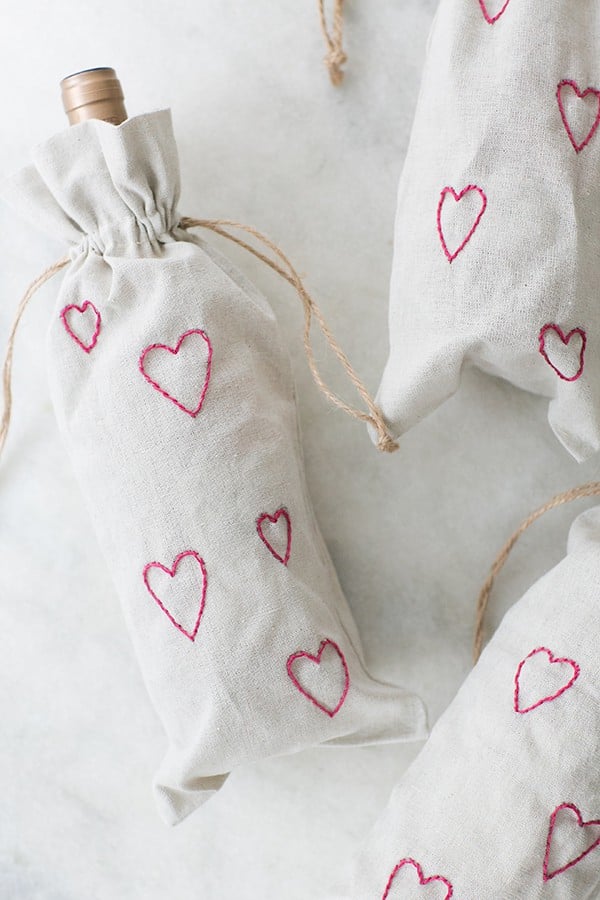 Let us know if you make these and what you think by leaving a comment below! Also, please tag your photos @sugarandcharm on social so we can see what you make and share!