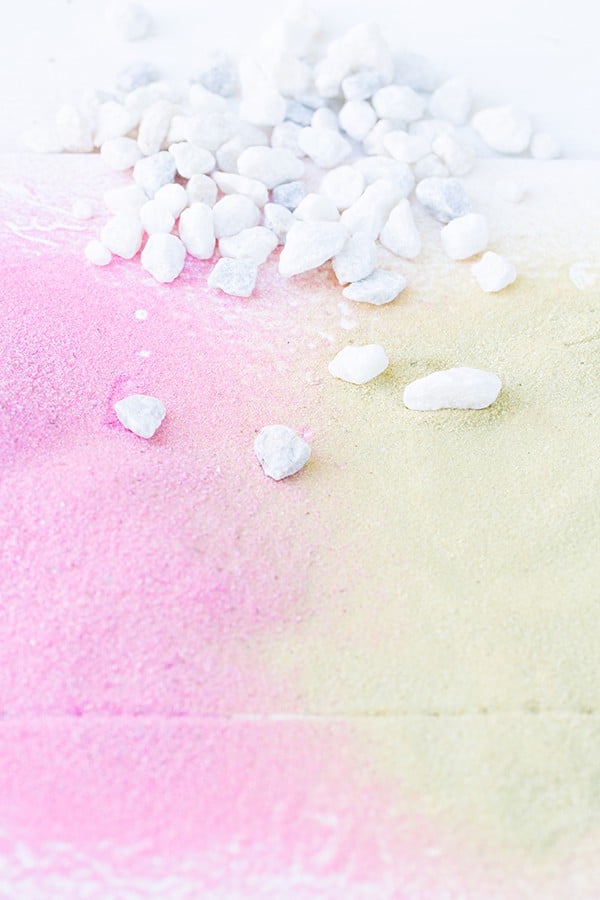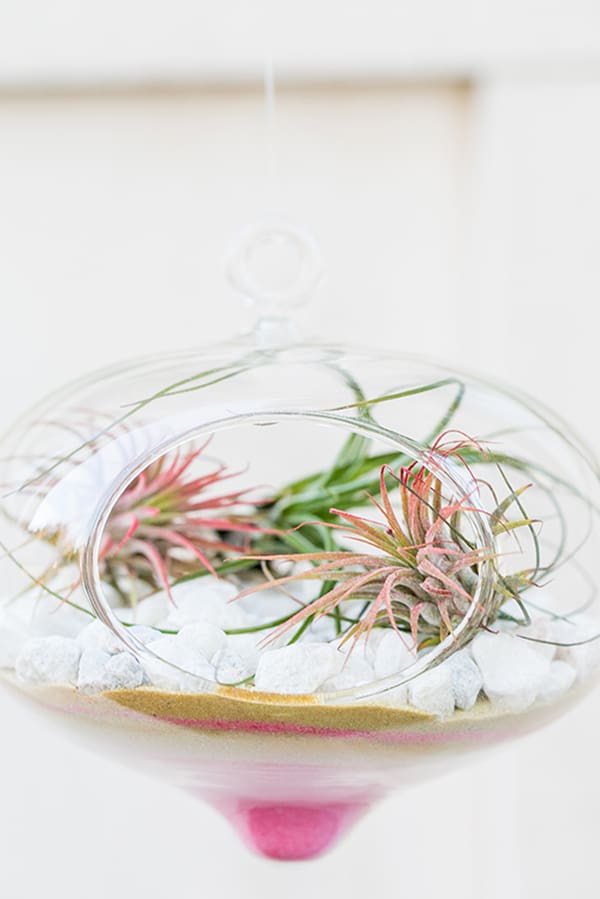 Did you know there are pink air plants?! When I found out, I had to make something with them and of course, Valentine's Day was on my mind! With love in the "air," we figured it would be so charming to make Valentine's Day terrariums using pink and gold sand and air plants! As you can imagine, once you gather the supplies, these don't take any time at all to make! Hang a few terrariums outside for a punch of color in the garden or inside for some V-Day charm. They make sweet gifts that last a while too! Happy Valentine's Day!
Supplies
Pink and gold sand
Mini white rocks
Hanging glass terrariums
Air plants… we used these pink ones!
Layer the sand in the terrarium, then add rocks and your air plants!! You can tie a pretty string or fishing wire to hold it. Also, attach a little Valentine's tag if you want too!