You're all going to love this naturally sweetened Pineapple Garden Cocktail! It's the best refreshing spring cocktail with a tropical twist, but not made with artificial sweeteners or syrups. We concocted this delicious libation using natural ingredients and it's so refreshingly good and easy to make too! We used fresh pineapple juice, we made with a mini juicer and a little beet juice. Then we added in some tequila and sweetened the drink with Truvia Natural Sweetener Packets. The fresh pineapple juice tastes like summer in a glass and the touch of beet juice gives it a beautiful tie-dye effect and pretty pink color when stirred! The juices also add vitamin C and fiber to your cocktail, so, sweet and summery cocktails can have a healthy twist!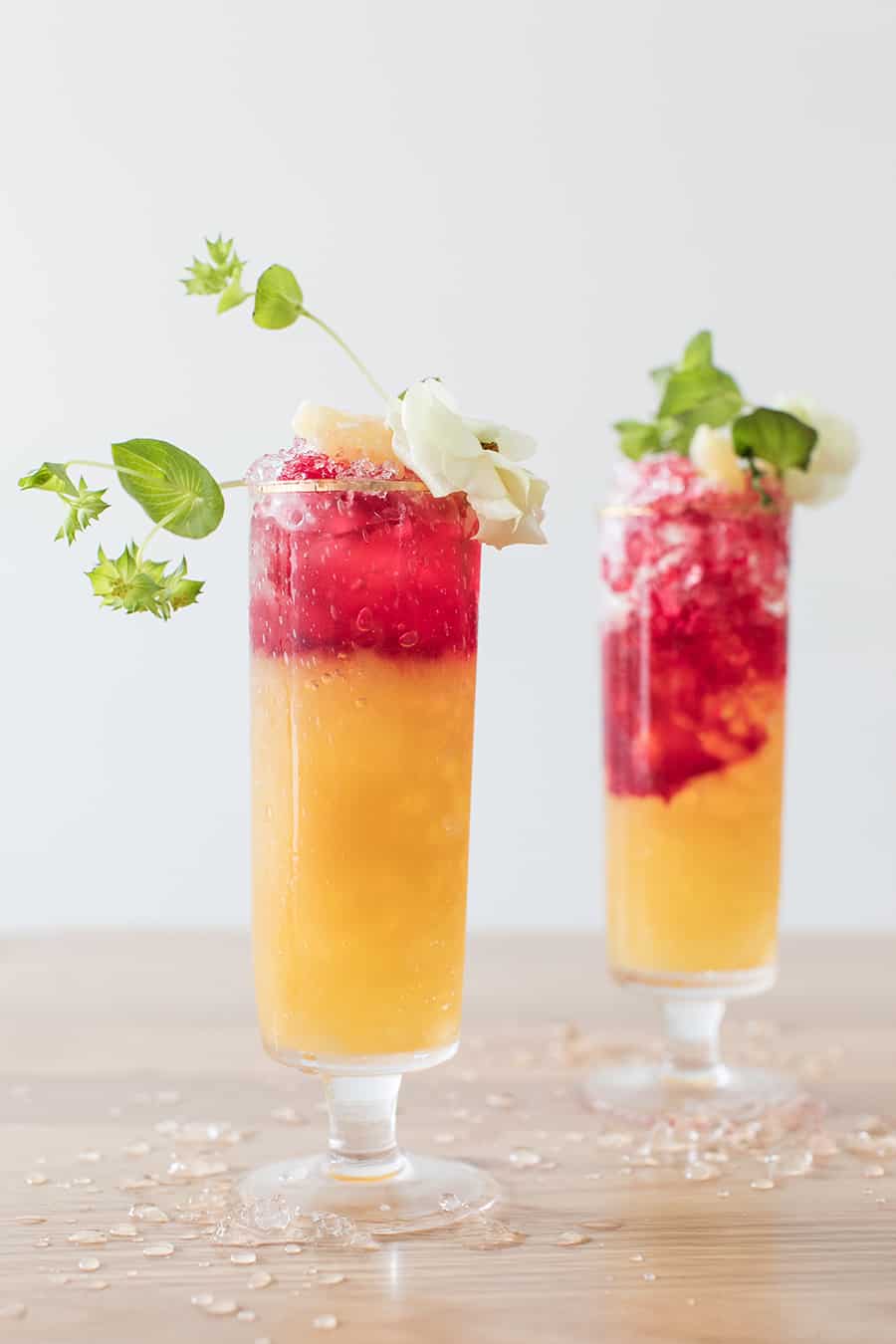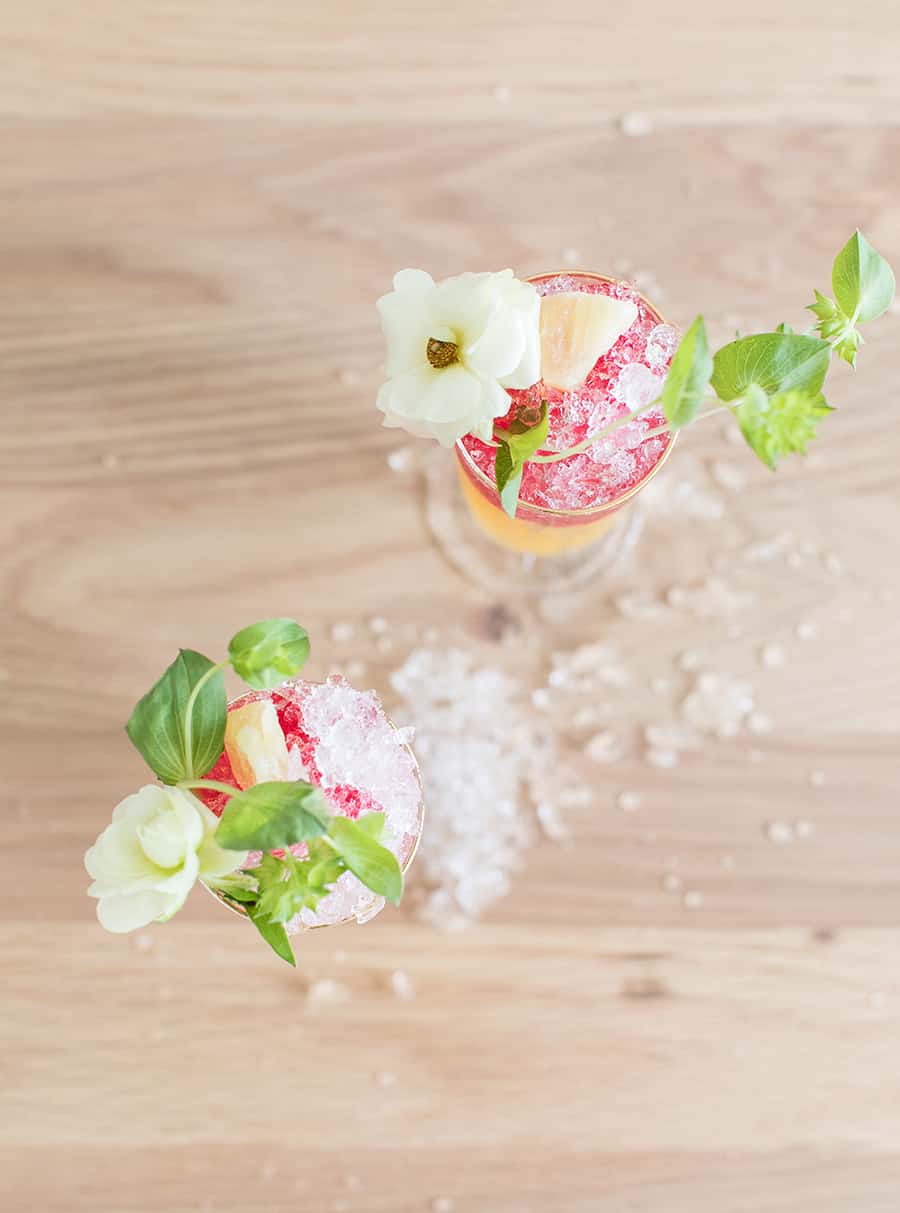 Truvia Natural Sweetener is a great option for anyone wanting to cut calories and sugar in cocktails. It's calorie-free and made with natural sweetness from leaves of the Stevia plant, so it's the perfect way to add a little sweetness without the refined sugar calories. The Truvia brand has several products, including Truvia Nectar, a blend of stevia leaf extract, honey and sugar with half the calories of honey, that I can't wait to make simple syrup with! If you're hypoglycemic or just watching your sugar intake (which we all should!), then this sugar alternative cocktail is the way to go. Just make sure you don't add too much pineapple juice, since it's higher in sugar.
Watch our Sugar and Charm video to learn how to make a perfect, naturally sweetened Pineapple Garden Cocktail! Cheers!