How to create a charming Alice in Wonderland tea party for kids.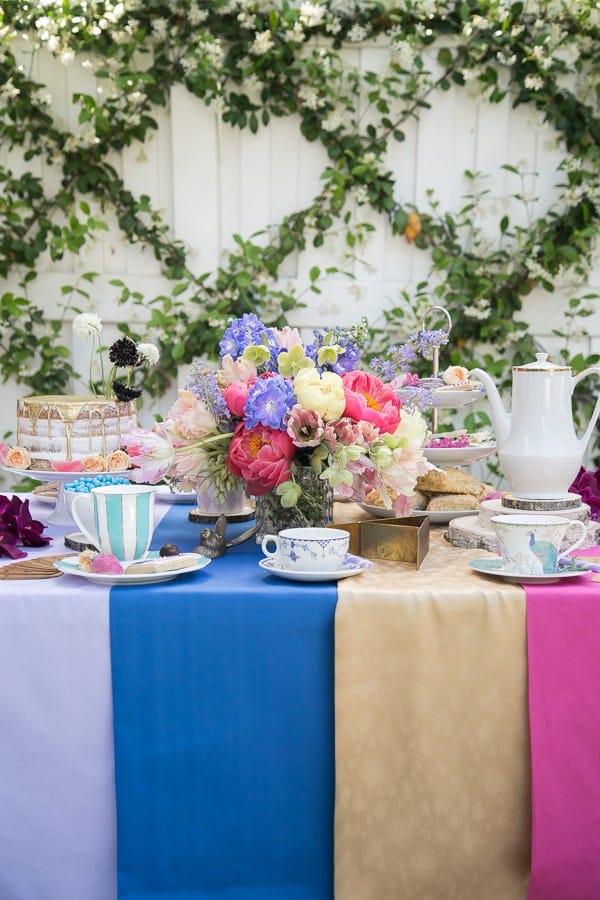 For the decor, I scoured vintage shops and antique stores for funky tea cups and found a plethora of unmatched, colorful cups and saucers. We served warm tea with honey, delicious tea sandwiches, macarons, the cutest chocolate cats, marzipan strawberries, shortbread cookies with "eat me" written on them, lemon scones and a delicious vanilla cake with asymmetrical flowers added to it!
Fresh flowers are always a must when throwing a party and of course we didn't forget the candy! Pink gum balls and chocolate candies were placed on the table to add a punch of color and sweet charm!
I've been a big fan of OPI since I was first allowed to wear nail polish, so I was super excited to team up with them and SkeKnows . See the entire party and all of the decor details HERE!