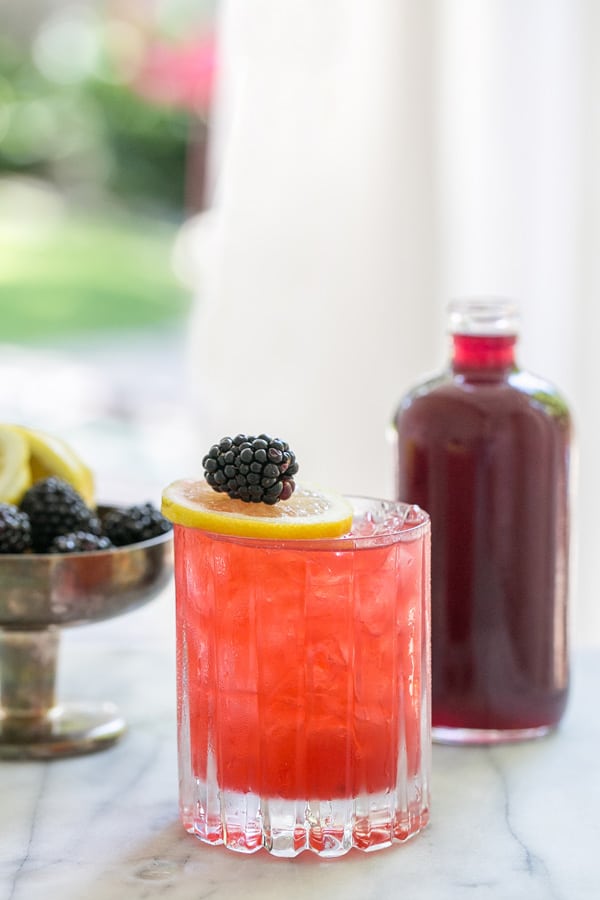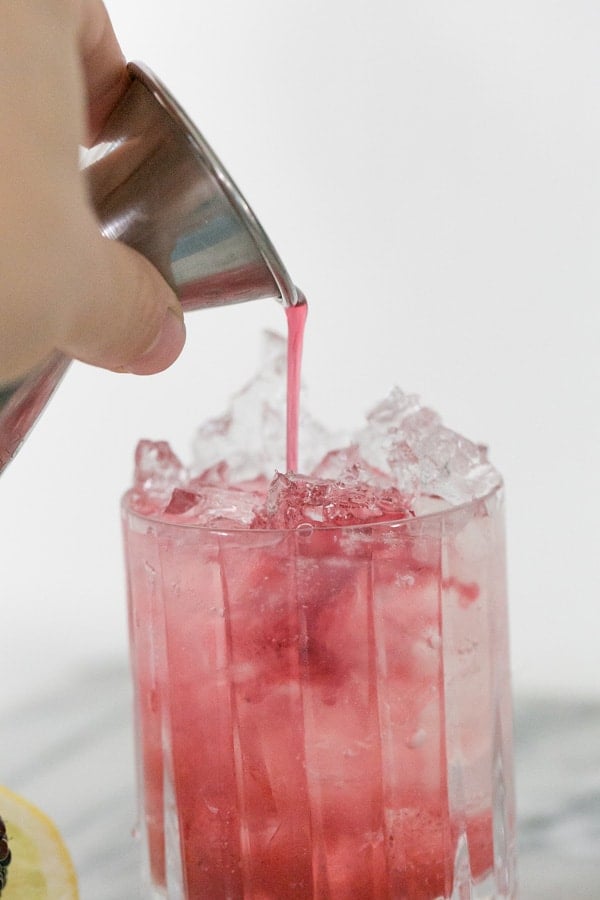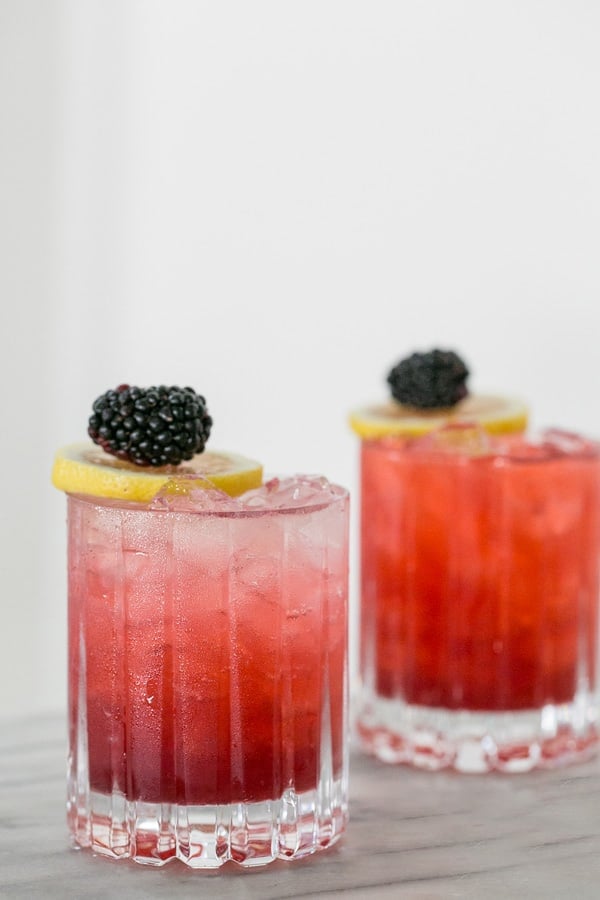 Happy Tuesday! This Blackberry Bramble cocktail recipe is so refreshing and simple to make! And if there's one thing we love around here at Sugar and Charm it's yummy recipes that are simple. It's just gin, lemon juice and homemade blackberry simple syrup. Perfect for a summer evening!
Blackberry Bramble Cocktail Recipe
1 1/4 ounce gin
1 ounce lemon juice
1 ounce blackberry simple syrup
Combine the gin and lemon juice in a cocktail shaker with a handful of ice. Shake for 30 seconds, then strain into an ice filled glass. Pour the blackberry syrup over the top and stir.
Homemade Blackberry Simple Syrup
1 cup water
1 cup organic cane sugar
1 cup blackberries
In a medium sauce pan, combine the water and sugar on low heat until the sugar is melted.
Lightly muddle the blackberries in a long, shallow tub. Then pour the syrup over and let it sit for a few hours. Strain to remove the blackberries, then bottle the syrup and place in the fridge. The syrup is good for a week.