A simple and elegant Christmas brunch! Brunch ideas, table setting and easy ways to make it charmig!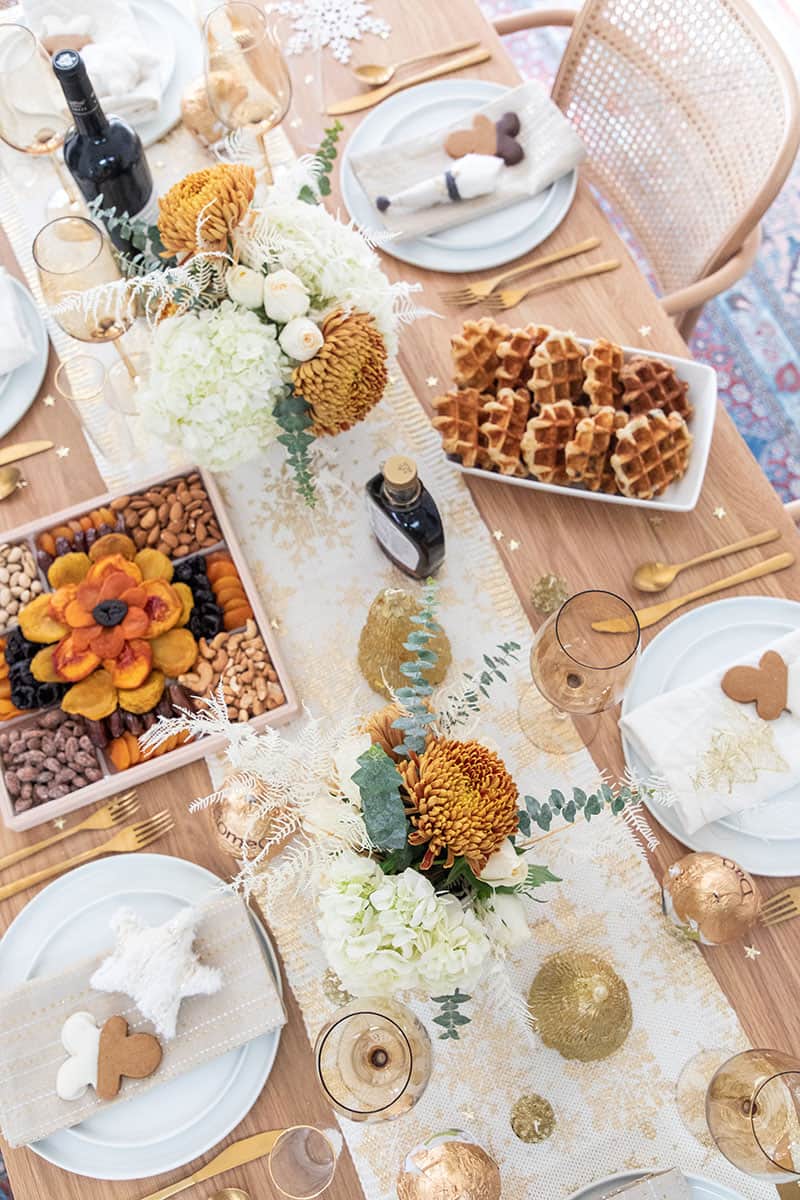 We ordered a lot of this deliciousness from Harry & David and inspired by their iconic gold-wrapped Royal Riviera Pears! I grew up a few hours away from the Harry & David Headquarters. Harry & David fruit, food items, and gift baskets have been a tradition in our family during the holidays. I can still remember biting into their juicy pears and thinking it was the best pear I ever had! Thus, the inspiration behind this Christmas brunch!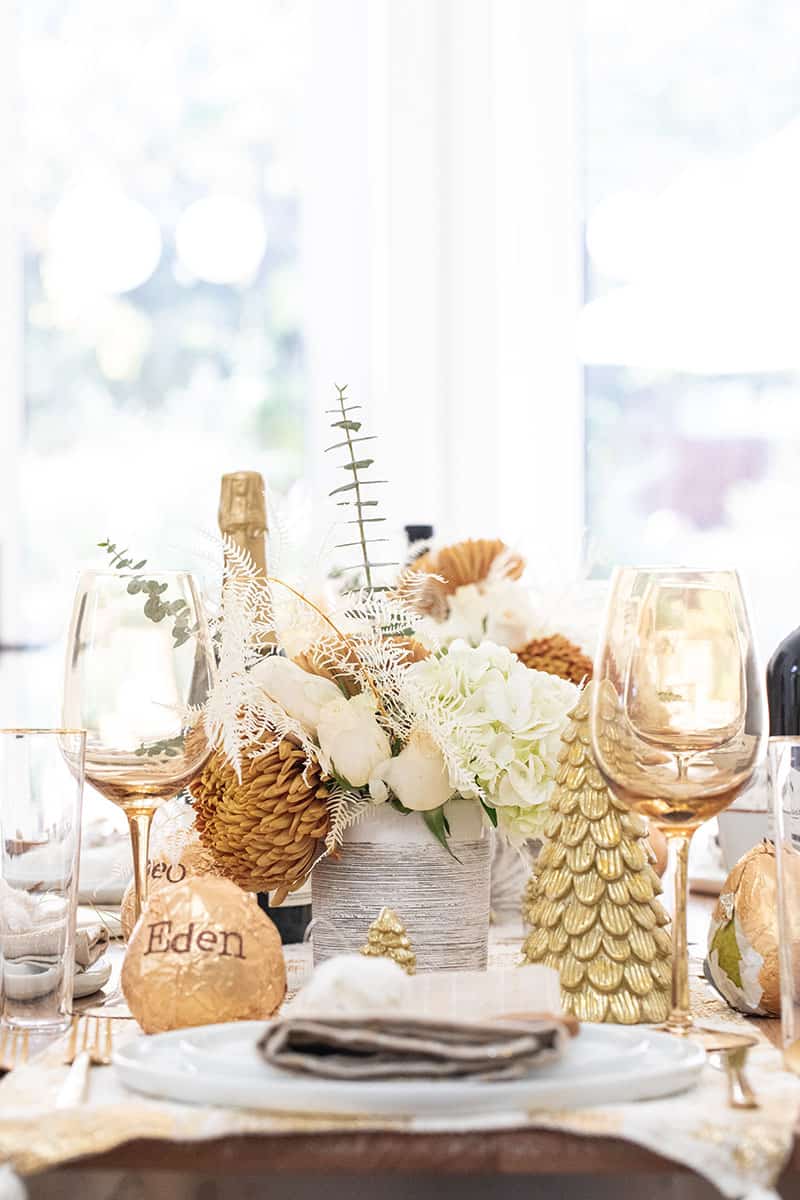 I created an easy Christmas brunch that requires almost zero cooking on our part. We always cook a large Christmas Eve dinner and this year, I thought it would be wonderful to order some gourmet brunch items from Harry & David! However, I ended up ordering everything I needed, including the most delicious sparkling white wine!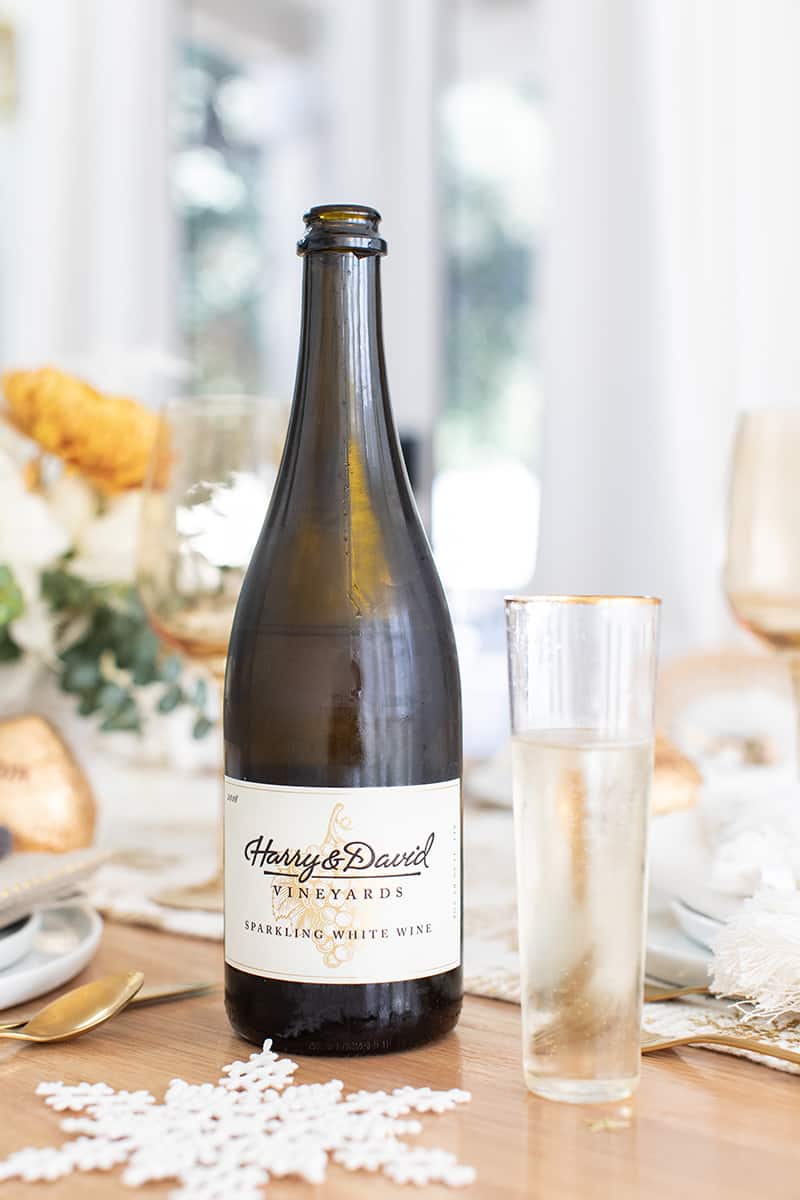 Christmas Brunch Menu
Every item was ordered from Harry & David and it was all so incredibly delicious! Family members will be just as happy diving into this wonderful feast after a morning of opening gifts. Furthermore, it makes everything a little easier and less stressful on Christmas morning.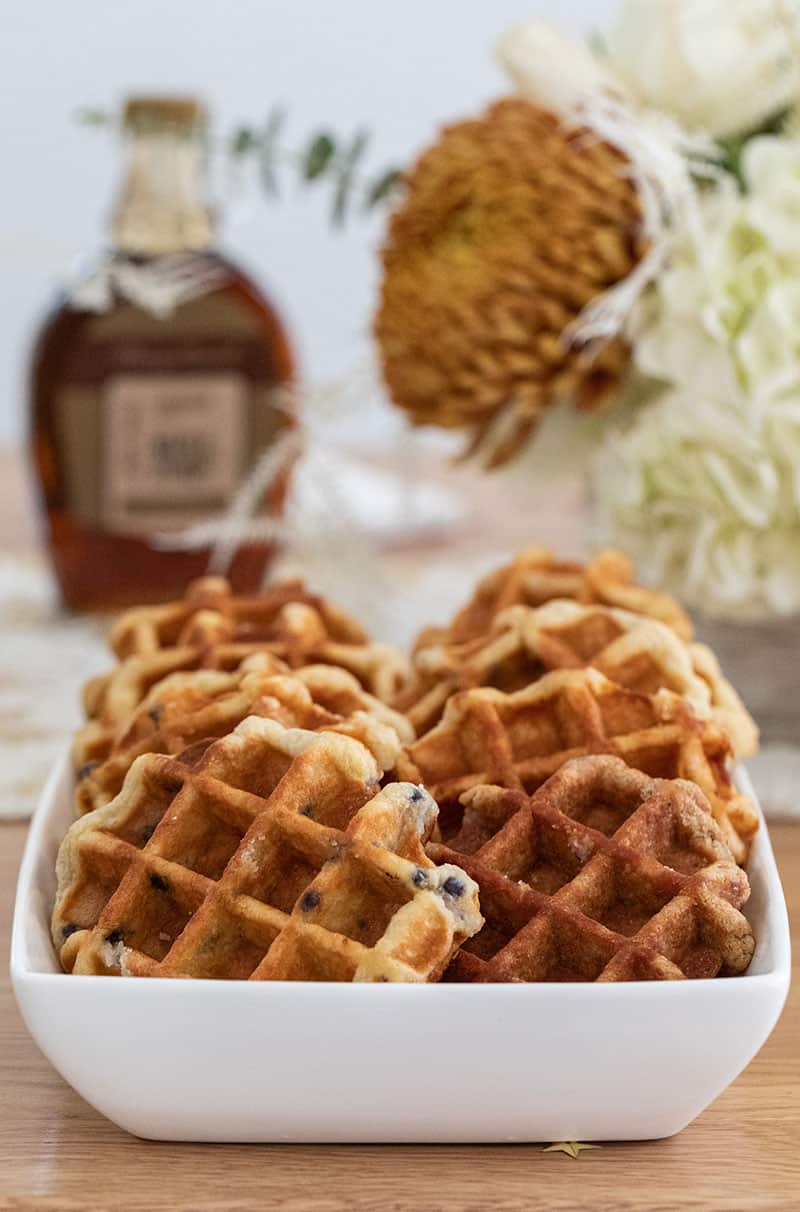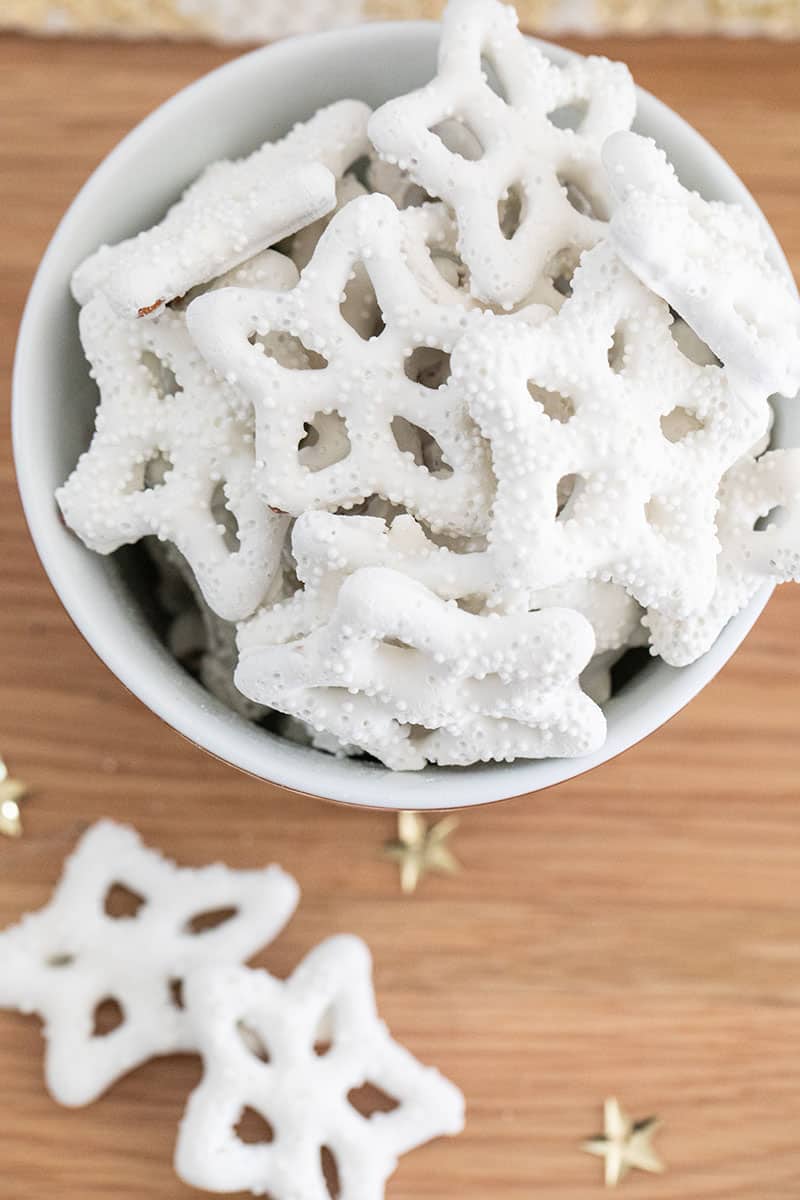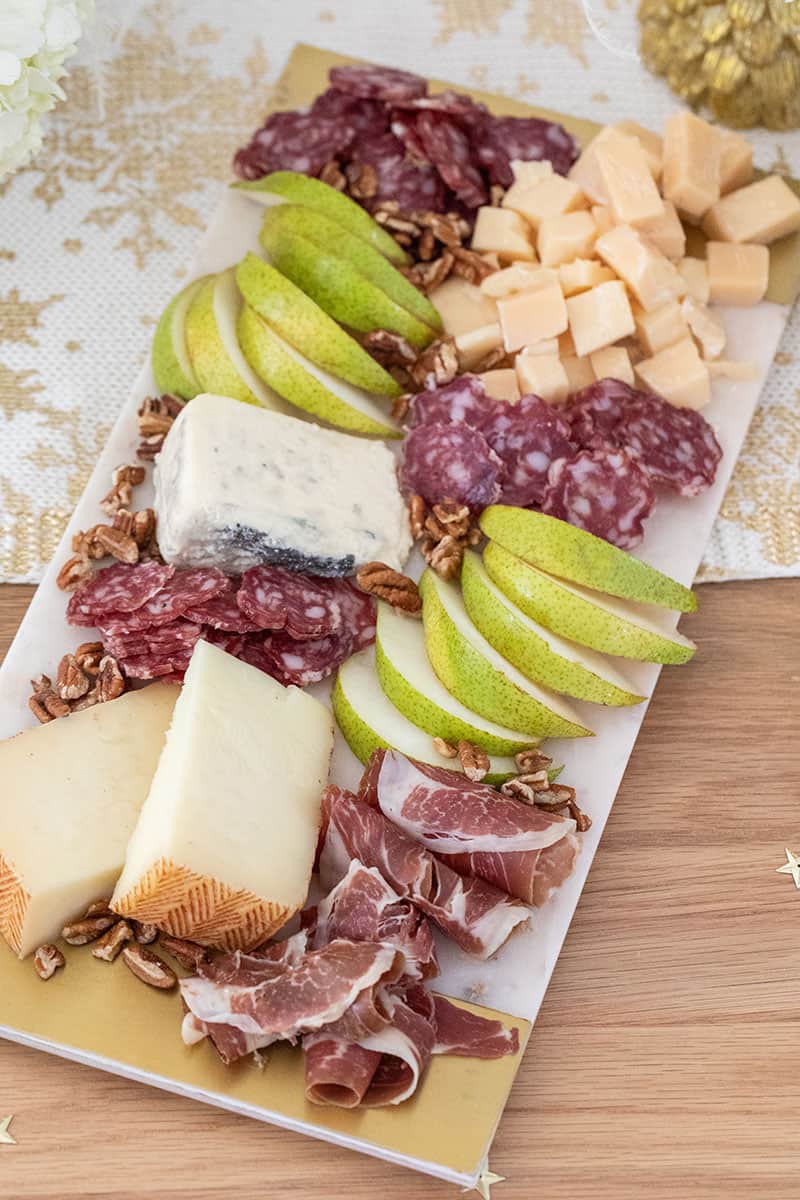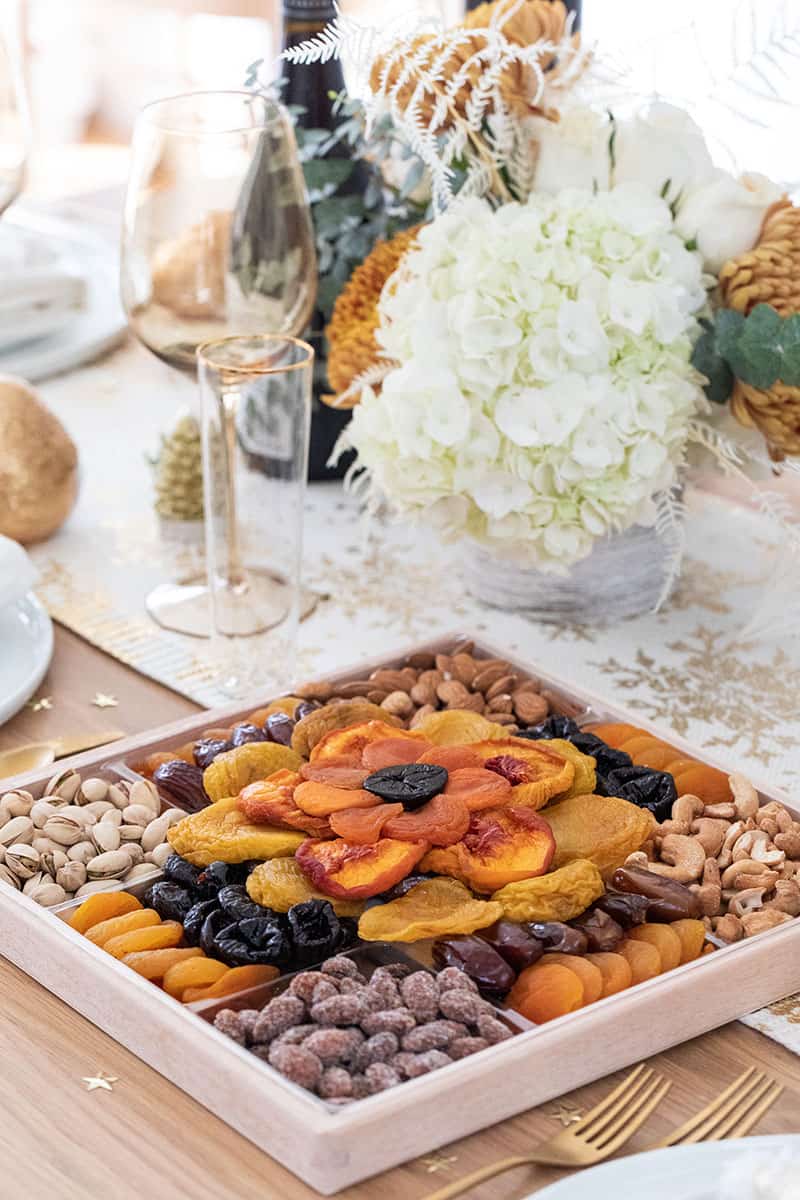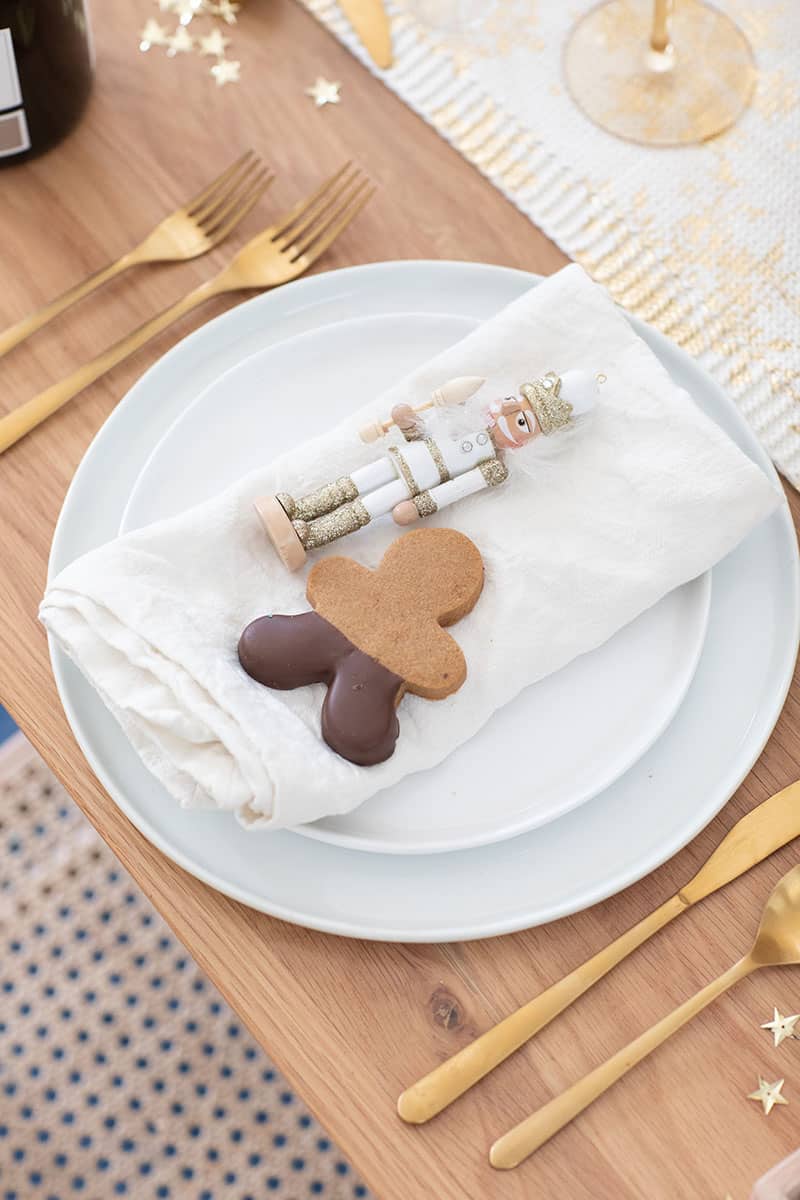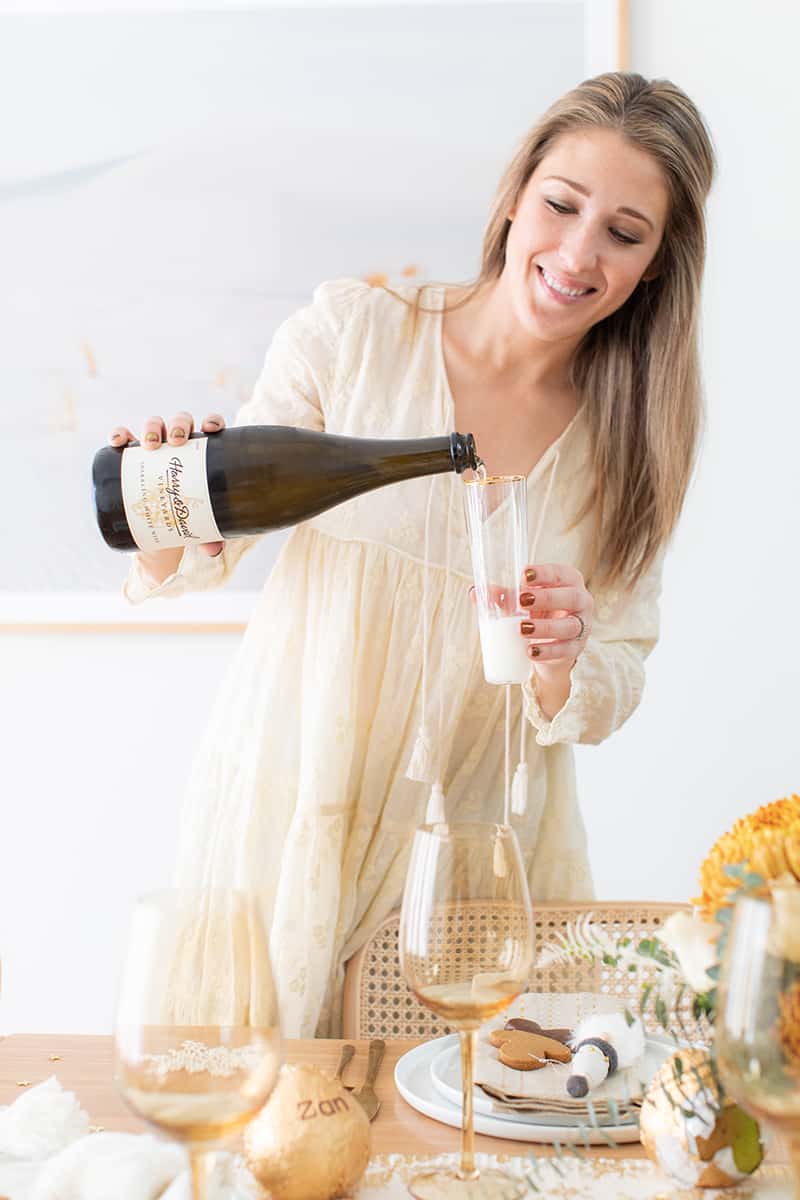 Christmas Brunch Drinks
Since it's brunch, serve sparkling white wine as well as red wine. If you want to become a wine serving expert, check out our guide here!
A signature cocktail punch is a must for brunch! Try a recipe with pear to go with the golden pears.
Serve a variety of juices and water for the kids.
Hot coffee, which will most likely start brewing at 5 am when the kids wake up eager to open gifts!
Easy Christmas Brunch Ideas
Create a beautiful table setting for the holidays with these tips below. For this setting, we were inspired by Harry & David pears that are wrapped in gold foil. I love silver, gold and white theme for a holiday party as it feels light and refreshing like the first day of fresh snow.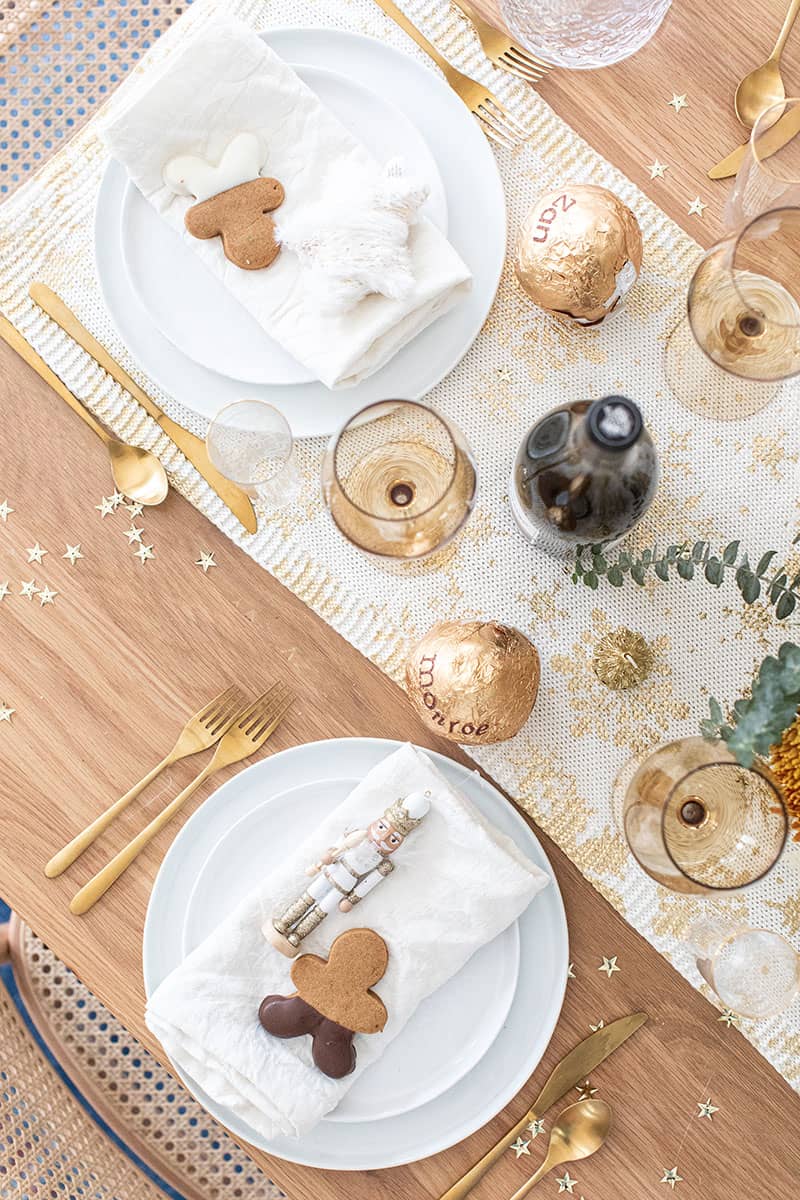 DIY Name Cards
We used the pears as "name cards" for the table by adding sticker letters to each one. It was fun to see everyone unwrapping their pears and eating them up! Perfect for brunch!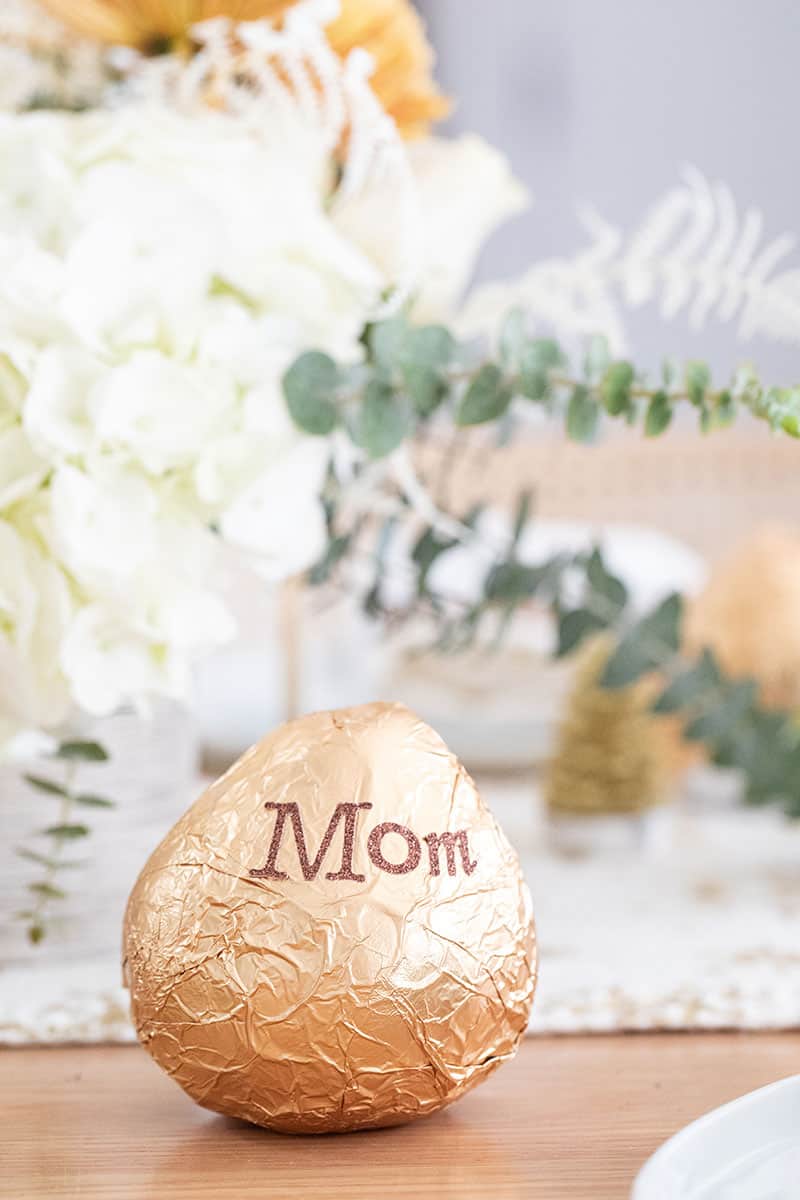 Table Setting Ideas
Each table setting has a gingerbread cookie and a new Christmas ornament. We used our classic white dishes, golden utensils, and napkins from Harry & David to set the table.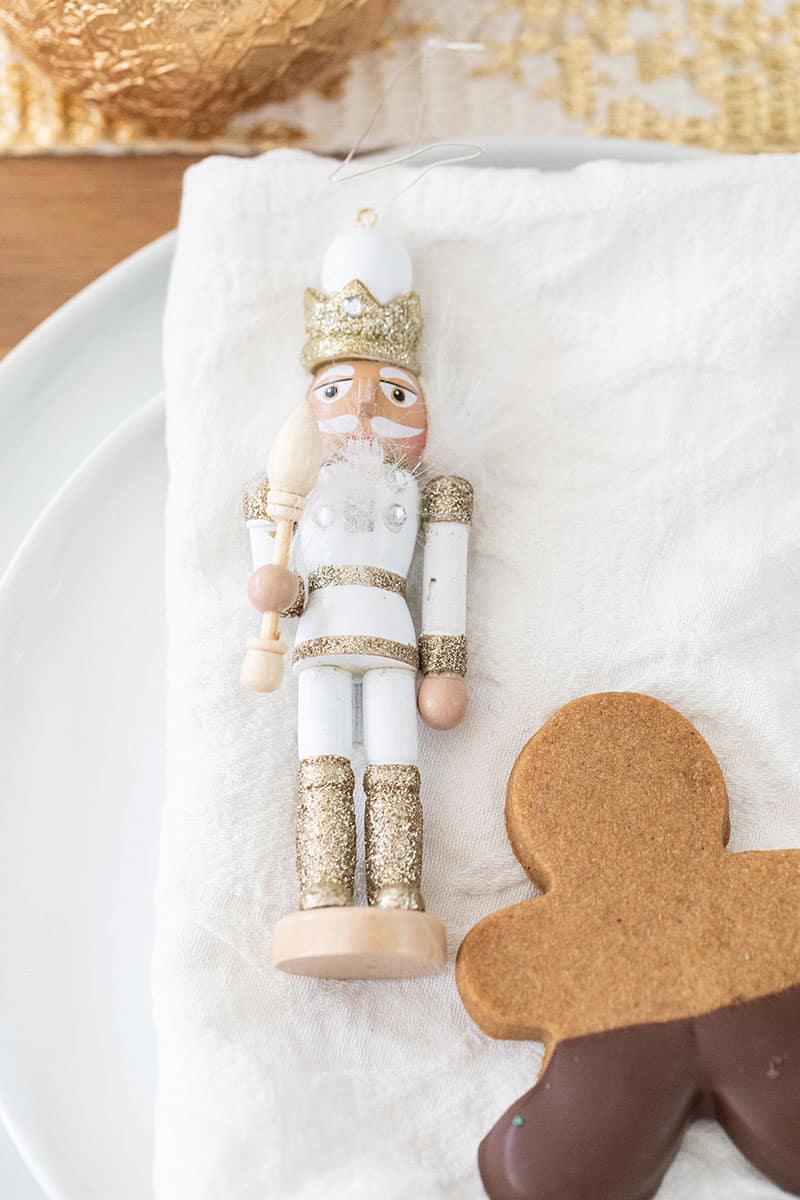 Simple Flowers
Make quick arrangements using flowers from the grocery store. We love how simple a holiday arrangement can be but adds such beauty to the table setting.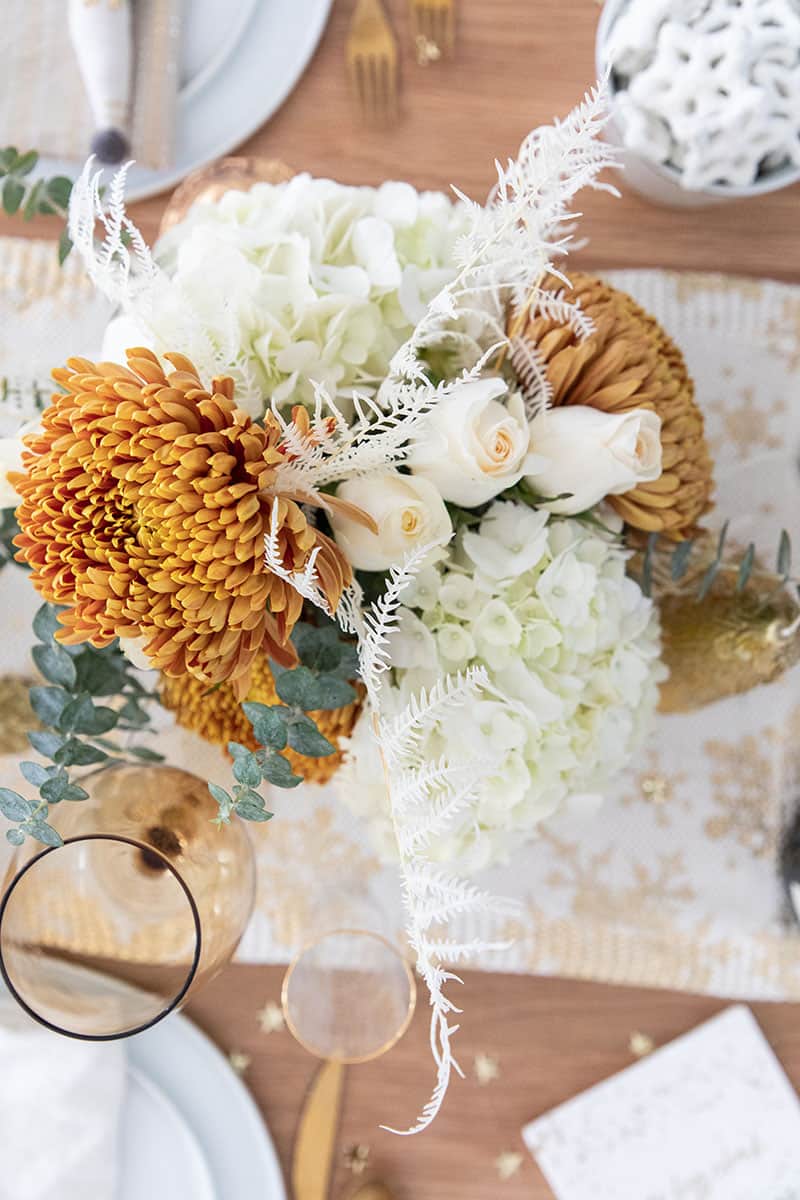 Table Runner
Adding a table runner anchors the table and adds more texture and color.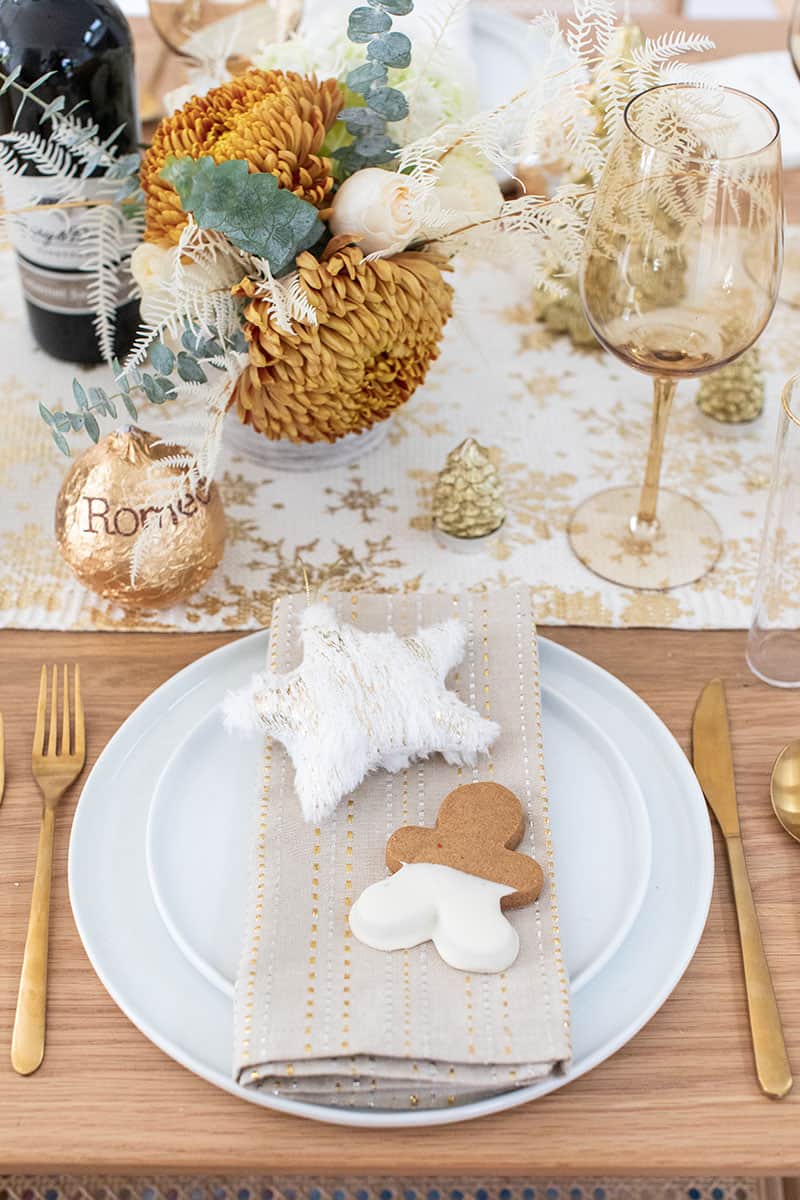 Harry & David Locations
They make it very easy to order everything online, but if you're looking for a store near you here is a list of Harry & David Locations.
Frequently Asked Questions
Does Harry & David Ship Internationally?
They do offer international shipping limited to Canada, United Kingdom, Germany, Great Britain, Scotland and APO addresses. You can see more about their shipping policies here.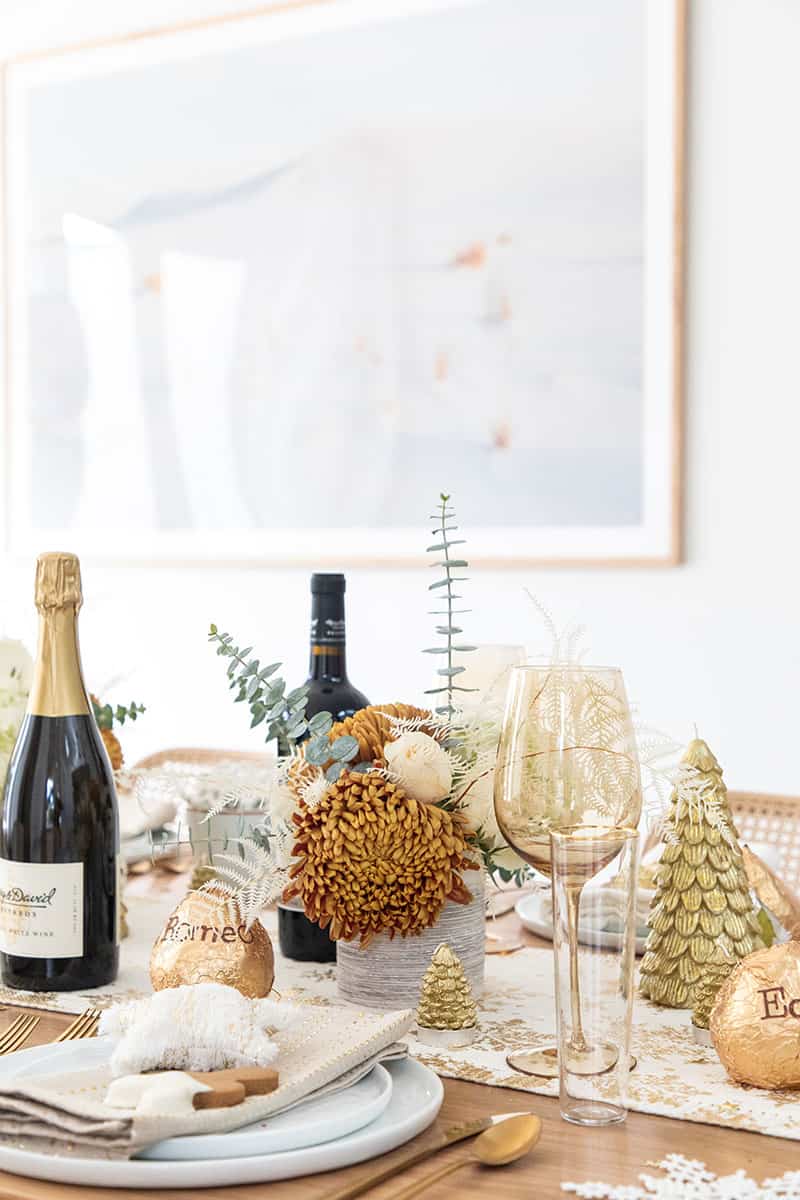 How does Harry & David ship?
Harry & David offers Standard shipping, 3-day, 2-day and overnight express shipping as well as priority shipping.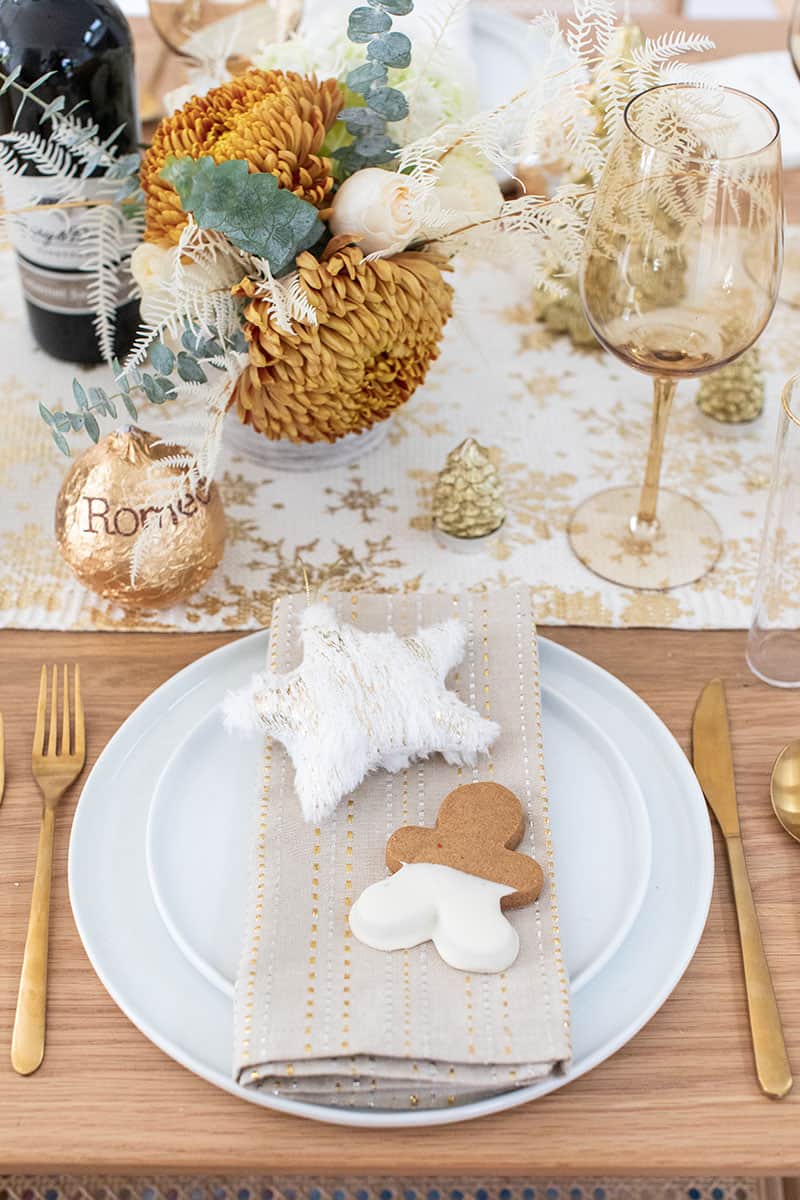 Where is Harry & David Located?
The headquarters is located in beautiful Medford, Oregon.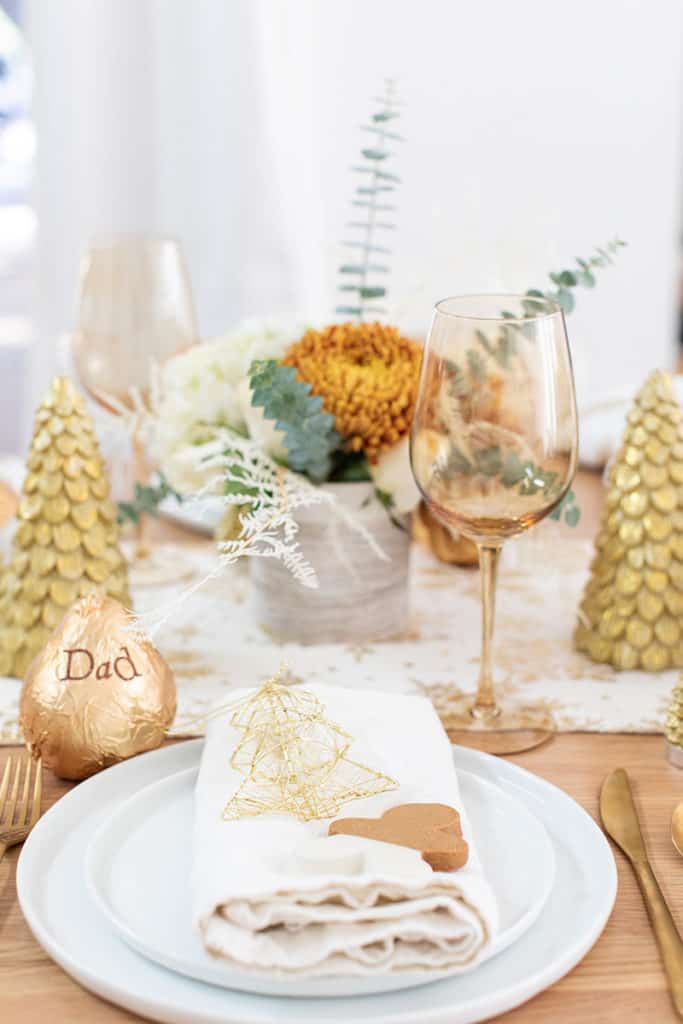 We hope you're inspired to host your own, very simple brunch!
We love to hear your thoughts! Leave a comment below and tag us @sugarandcharm on social so we can see photos of your brunch this year!