Summer is all about dining alfresco, which means enjoying a meal outside. Here is our guide to creating a charming outdoor eating space to enjoy drinks and food with friends and family.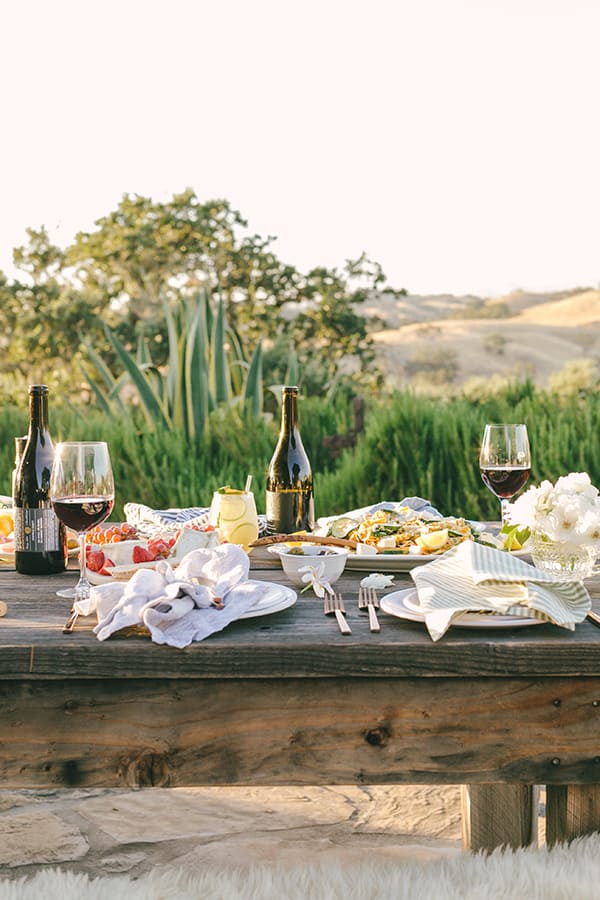 Summer is all about dining alfresco with family and friends. My favorite time to dine outside is right as the sun starts to set and the golden light takes over the sky. Some of my favorite memories is hosting friends outside for a long evening of good company, food and drinks.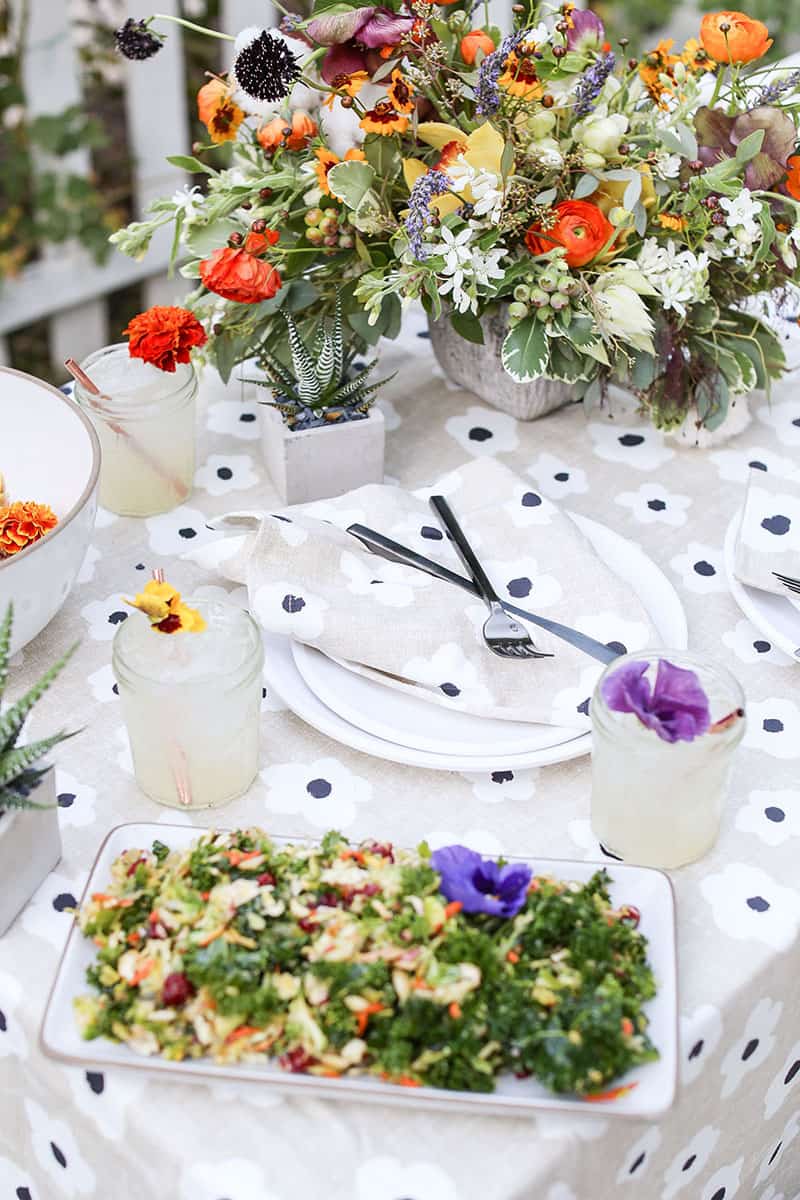 The setting is an important part of dining alfresco. Create an intimate table with flowers, candles, and pretty dinnerware to create a beautiful space to enjoy while you drink, eat, and enjoy the company of friends and family until the sun goes down.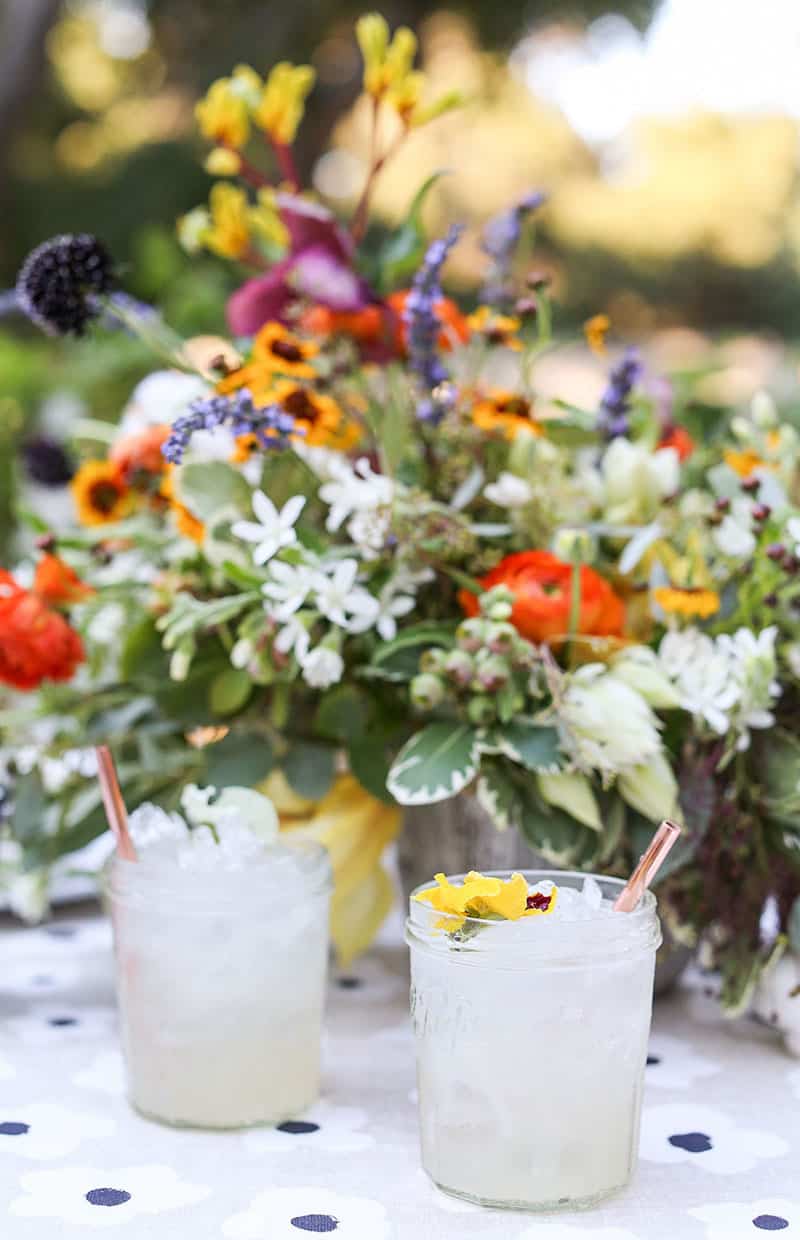 What does alfresco dining mean?
Dining alfresco comes from an Italian term al fresco, which translates to fresh and in the fresh air. It means to dine outside in the fresh air, in beautiful weather. Picture a perfectly warm day with a cool breeze, a beautifully set table outside with your favorite cocktail in hand.
What is alfresco style?
The style of dining alfresco is usually casual with simple decor and linens. This usually happens in the spring and summer months, maybe even fall depending on where you live. It's all about enjoying a beautiful meal outside in cool, fresh air.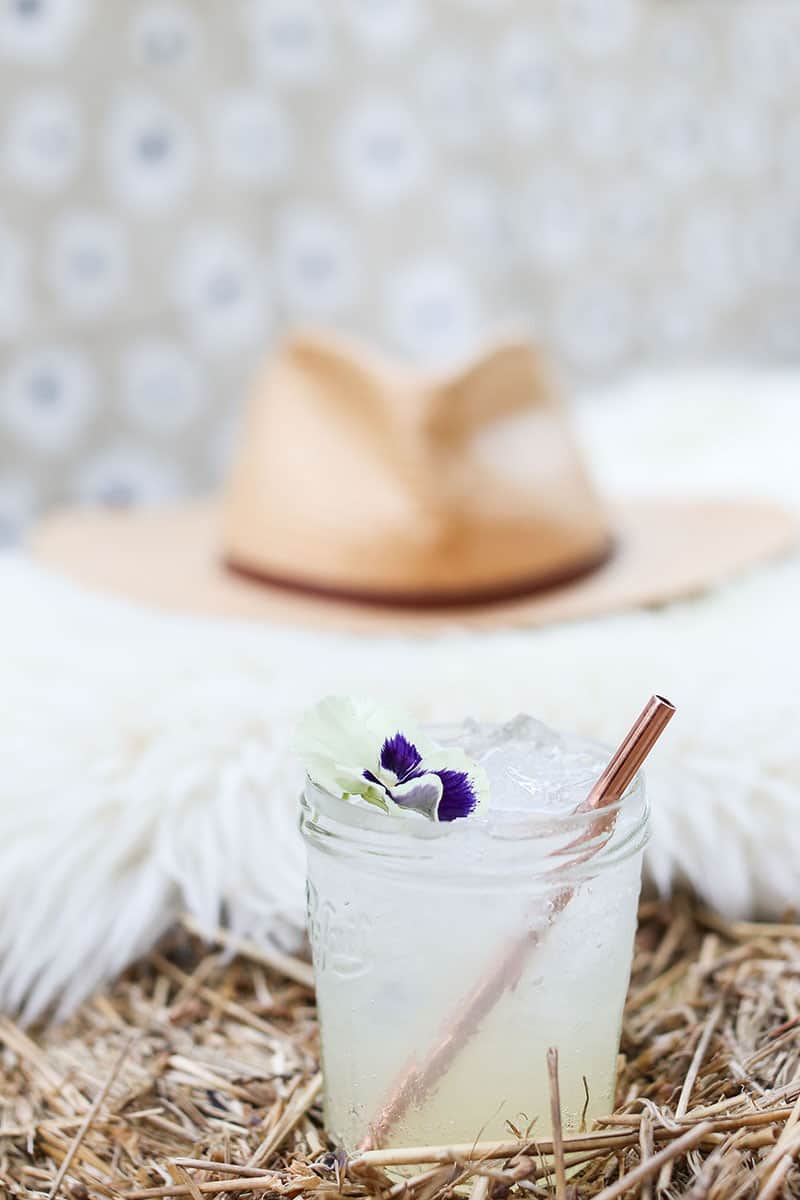 Dining Alfresco
Gather the items you need to create a beautiful table setting. It can be super simple or fully decorated. See our shopping guide below.
Create a menu that's perfect for the weather outside. Use seasonal ingredients. See some recipe ideas below.
Clear an outdoor table and set it with a tablecloth, wine glasses, plates, candles, and flowers.
Add some music, turn on the lights and enjoy!
Dining Alfresco Recipe Ideas
I truly believe that entertaining is as much about the atmosphere and details as it is about the food. Do not underestimate a beautifully set table and romantic lighting! However, you can't dine alfresco without a deliciously prepared meal! Keep it simple and think light and airy food.
One Pan Basil and Tomato Pasta
How to Create the Perfect Cheese Platter
Peaches and Tomatoes with Burrata and Hot Sauce
Another fun idea for dining alfresco is pizza night! Creating your own pizzas outside in a portable pizza oven. See all of the details here!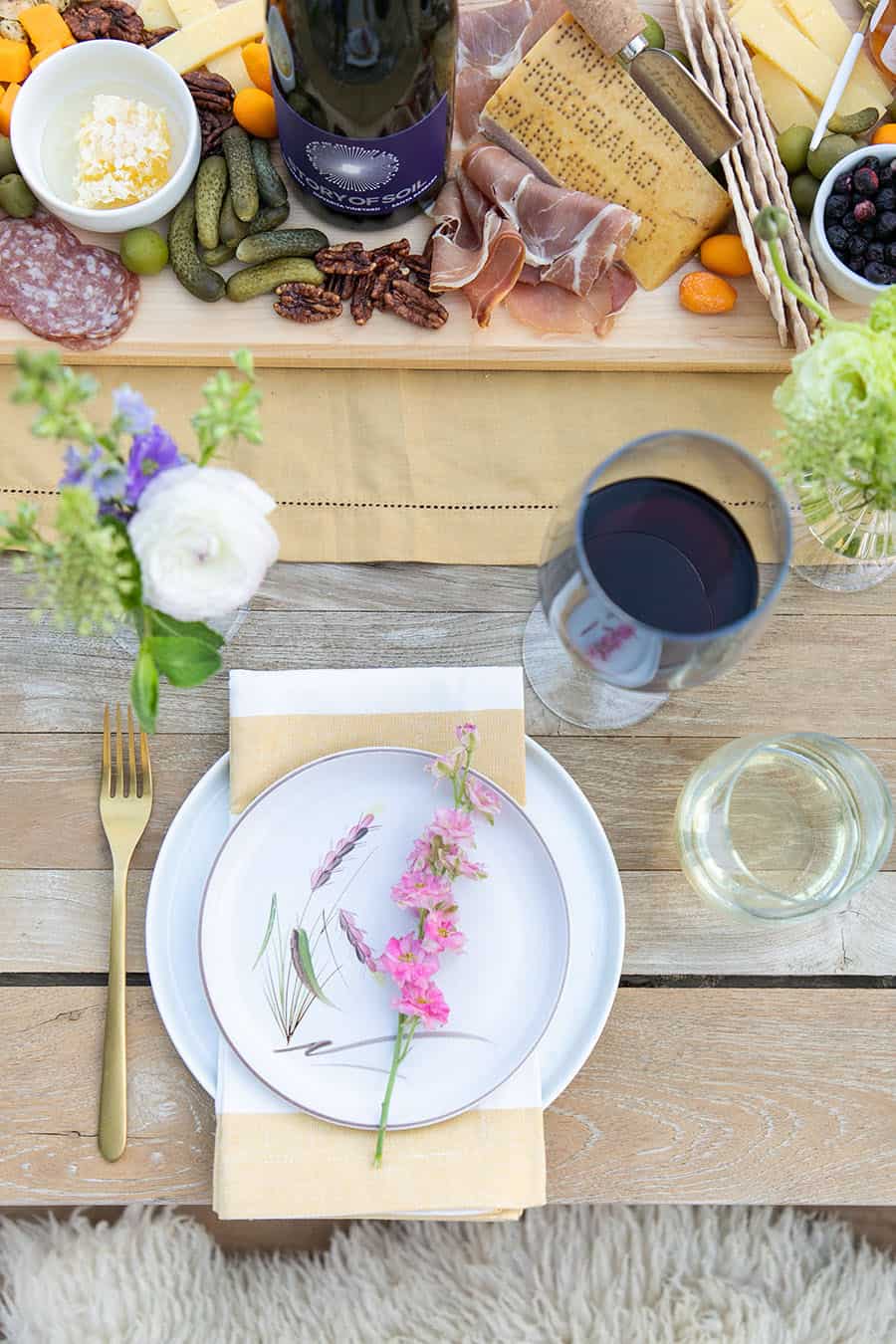 Drinks to Serve for an Evening Outside
It goes without saying that a bottle of sparkling Pellegrino is a must for dining alfresco. You can also make it special by creating a signature cocktail for the evening as well as serving chilled white wine. Here's a list of some of our favorite cocktails to sip while relaxing outside.
Easy and Traditional White Sangria
Ginger and Jasmine Rosé Cocktail
Floral Ice Cubes
make special ice cubes for your dinner outside. Add them to a pitcher of water or to cocktails. They're super easy to make! All you need is an ice cube tray and edible flowers or herbs!
Flowers
Flowers are a must for dining outside! Create an easy arrangement with garden flowers in your yard or grocery store flowers. Follow these simple instructions for creating your own table arrangements.
Another idea is to use potted herbs down the center of the table. Not only do they smell beautiful but they add color to the table!
Dining Alfresco Shopping Guide
Here are some wonderful items to help make your dining alfresco experience even better.
Outdoor Lighting
As the sun sets, the golden light will cast a beautiful glow on your dining experience. Once the sun goes down, have some good lighting options to create a cozy environment.
Market Lights
Every house we've ever owned, we install market lights to the back patio or the area we spend most of our time. We always put them on a dimmer and this allows for the most romantic lighting of all.
Candles
Goes without saying, but light candles as the sun sets. The flickering glow on the table is spectacular. For outside, use votives in glass votive holders.
Lanters
Place large lanterns around the dining area and place battery operated candles inside them. This extends the lighting to the ground. So you can create a lighting experience from the ground to the table to the market lights.
Dining Alfresco Desserts
Dining alfresco doesn't need to be complicated. Once you have a beautiful space set and an easy menu planned, decide on what dessert to serve.
An ice cream tray is an easy dessert idea that doesn't require any baking at all. Bring out a tray with a few options of ice cream, cones and toppings to create a fun interactive dessert that all guests love.
Here are some more dessert ideas that are perfect for dining alfresco!
Chocolate Cherry Chunk Cookies
Ricotta Cheesecake with Whipped Sour Cream Topping
The Best Coconut Cream Pie Recipe
Lemon and Thyme Shortbread Cookies
I hope you're inspired to create your own dining alfresco experience! There is nothing better than eating outside, enjoying the fresh air and sunshine.
FOLLOW US on FACEBOOK, INSTAGRAM, and PINTEREST to see more delicious recipes, cocktails, desserts and parties!