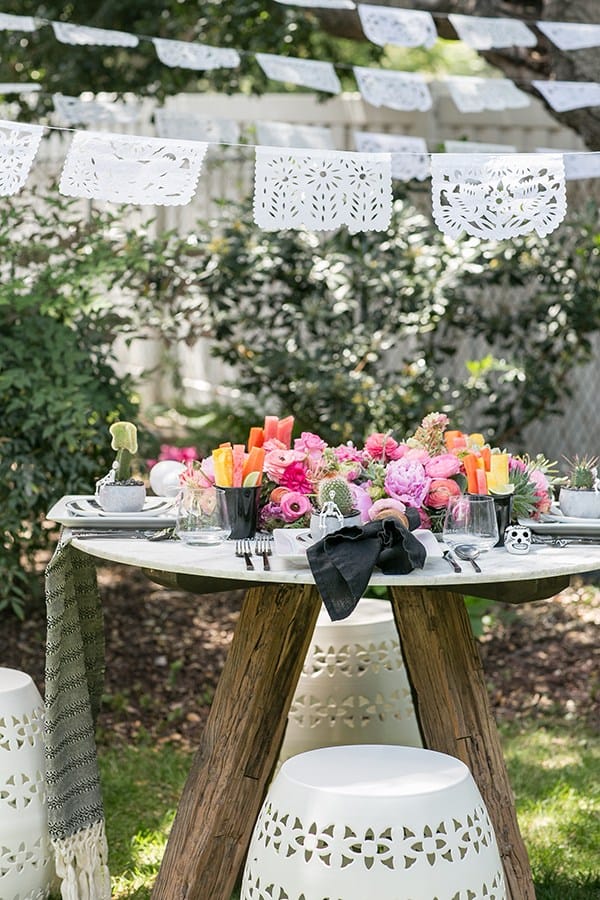 Cinco de Mayo is one of my favorite holidays to entertain for, so we teamed up with Martha Stewart to throw a charming Cinco de Mayo party! We're all about throwing a party that features margarita popsicles, tacos and horchata and a festive Mexican folk art papel picado!! We shopped downtown on Olvera Street, set our Cinco party up outside and whipped up some super easy Cinco de Mayo recipes!! And for those who are wondering, Cinco de Mayo is NOT Mexican Independence Day, it celebrates the improbable victory of the Mexican army over French forces at the Battle of Puebla on May 5, 1862. It's a very popular celebration here in Los Angeles! We're always down with any excuse to eat Mexican food and experience the rich culture! See the charming party details below!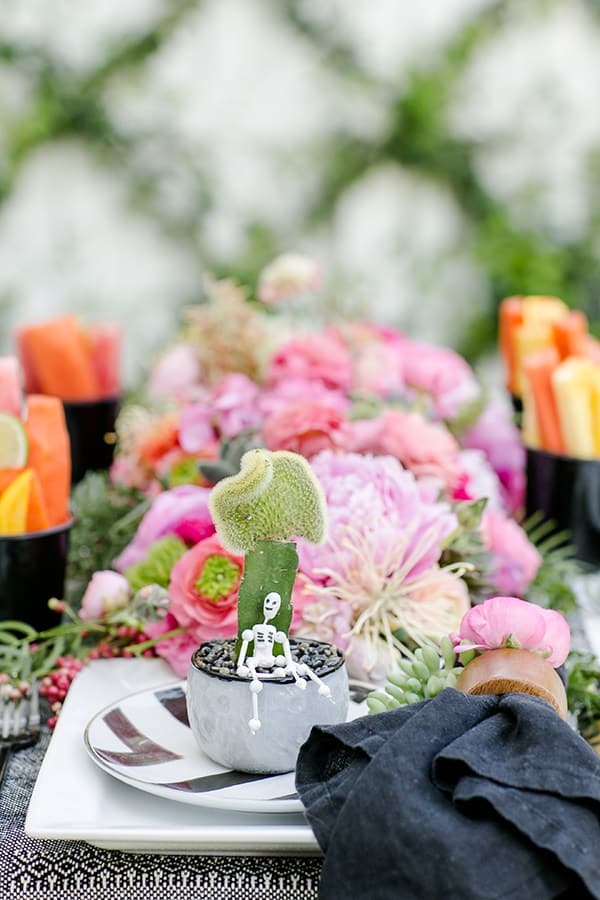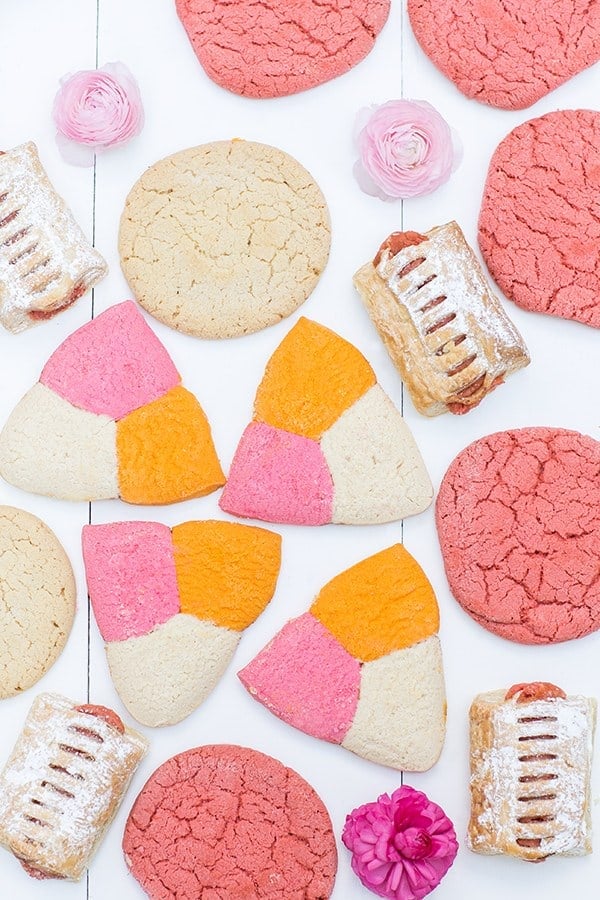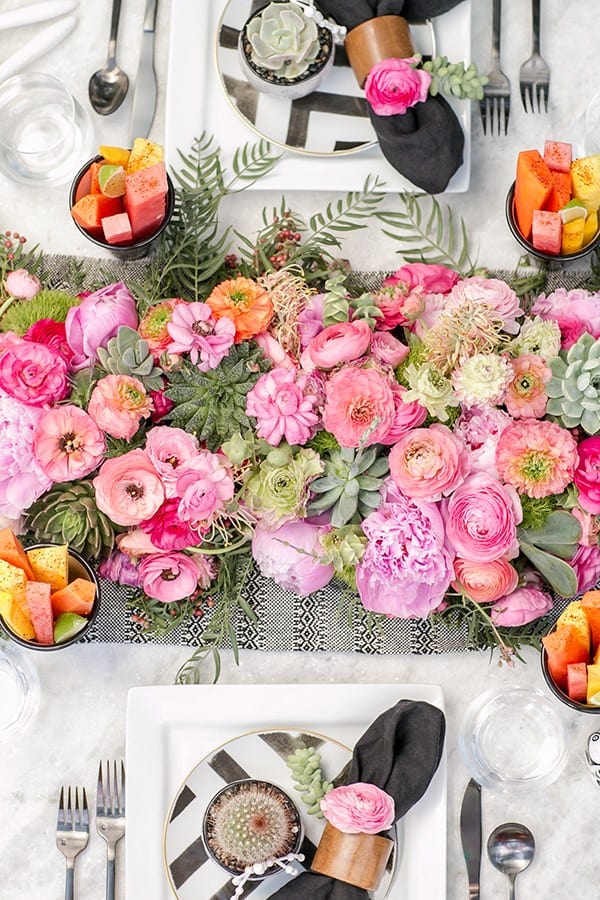 Food:
There are SO many recipes you can make for Cinco de Mayo!! We went with the traditional taco bar because it's… well it's easy and EVERYONE loves tacos!!!
We also made a traditional Mexican style salad with sliced fruit and served guacamole, chips and salsa.
Drinks:
Horchata is one of my favorite traditional Mexican drinks. We used Martha's recipe, which is spiked with rum!! In order to fill the large container, we quadrupled the recipe!
Aguas Frescas are popular in Mexican culture, especially here in LA. Anytime we go the Farmers Market or Rose Bowl, we pick up a delicious agua fresca! We used our recipe for mango and pineapple agua fresca!
Dessert:
We live by some really amazing Mexican bakeries, so I picked up a few dozen traditional Mexican sugar cookies and churros and made a dessert platter!
The night before, we made cute watermelon margarita popsicles and served those too!
AND we made a homemade papaya and banana, coconut sorbet. Recipe coming tomorrow!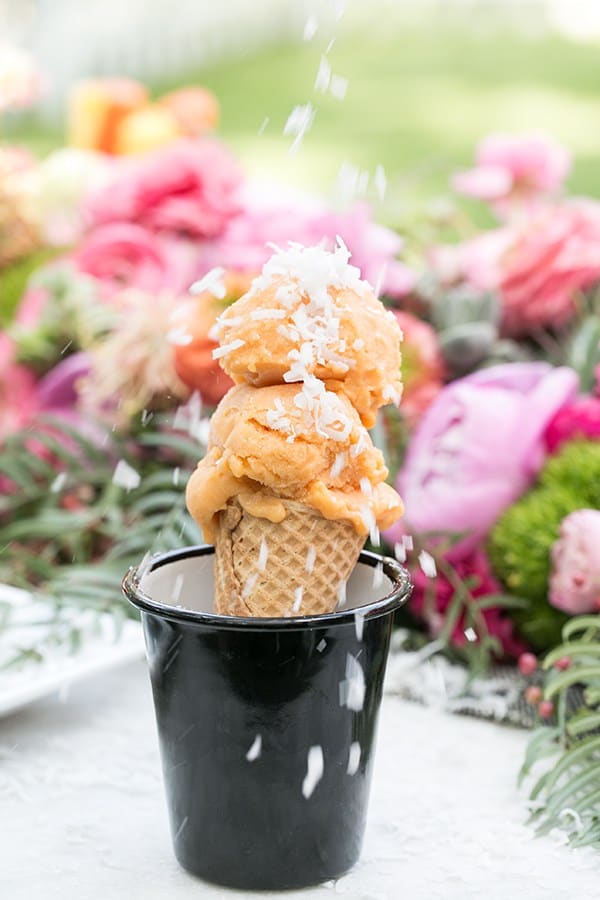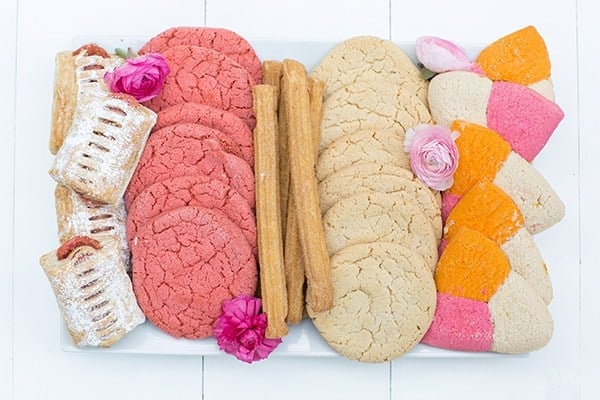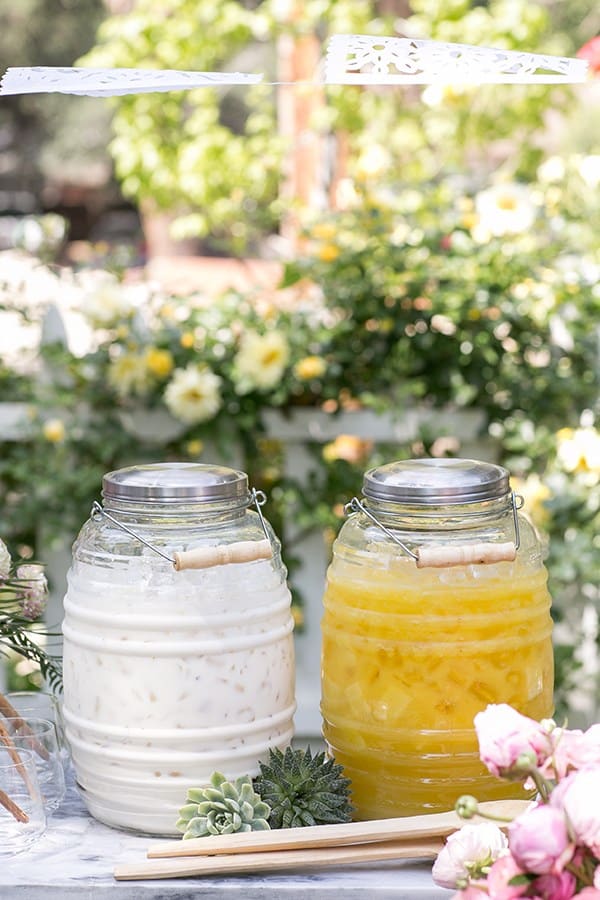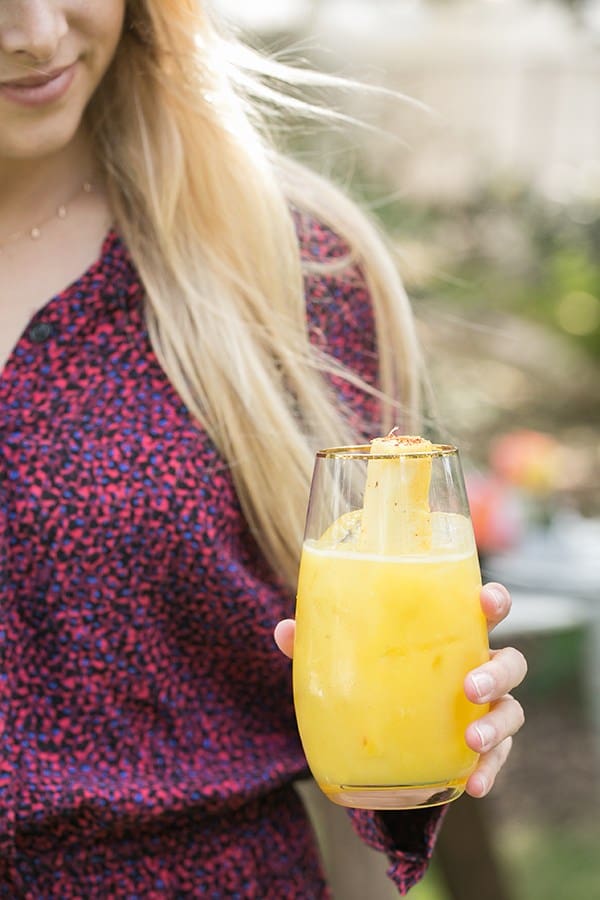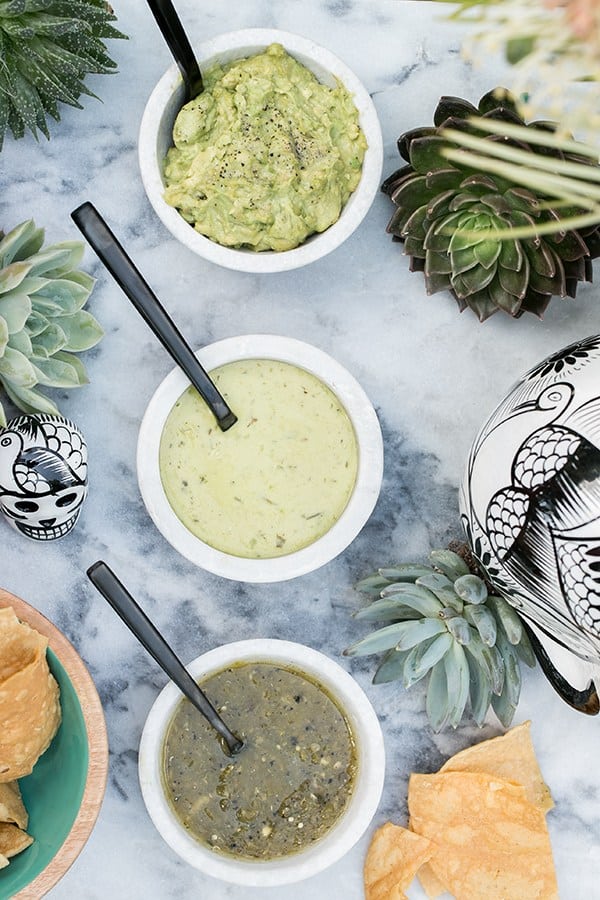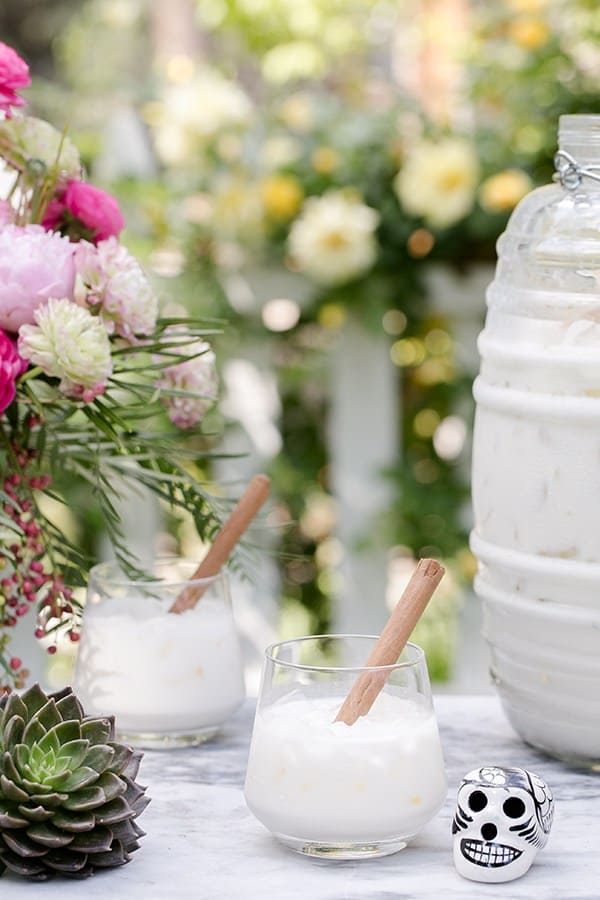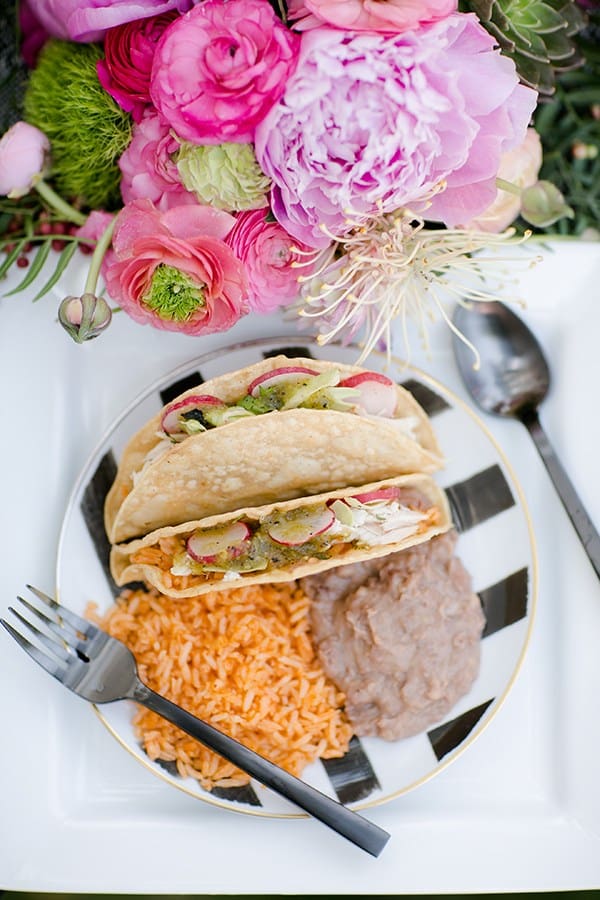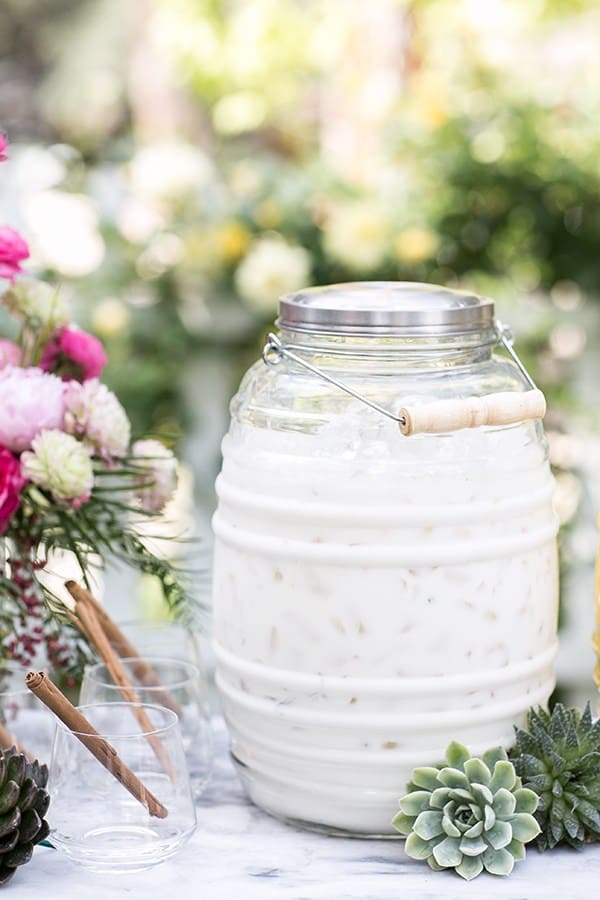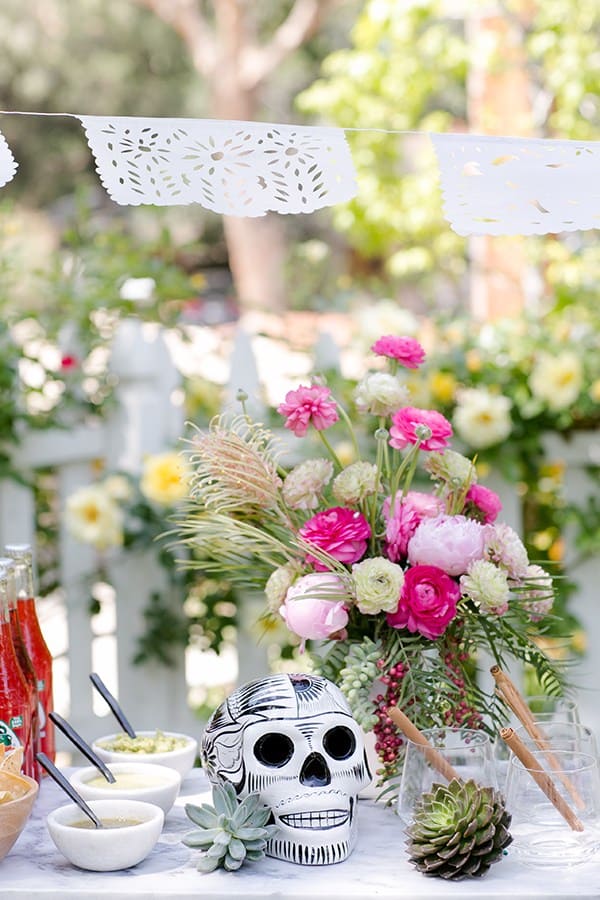 Decor:
I'm a huge fan of using garden stools for outdoor parties. Of course, they're not as comfortable as chairs, but they look so charming around table!! Everyone is up and walking around anyway and if you toss some blankets and pillows down, you're golden! World Market has some great stools that are affordable too.
For the dinnerware, I ordered these plates and we used my favorite new Fortesa brushed black flatware!! I love switching it up and going bold.
On Olvera Street, I shopped for the table runner, tiny little skeletons and the traditional papel picado, which is a paper banner inspired by Mexican folk art!
Erin, from White Fig Designs, made the most beautiful floral and succulent garland for the middle of the table and brought tiny, potted cacti for each place setting!
Hope you're all inspired to throw a festive and charming Cinco de Mayo party on May 5th!!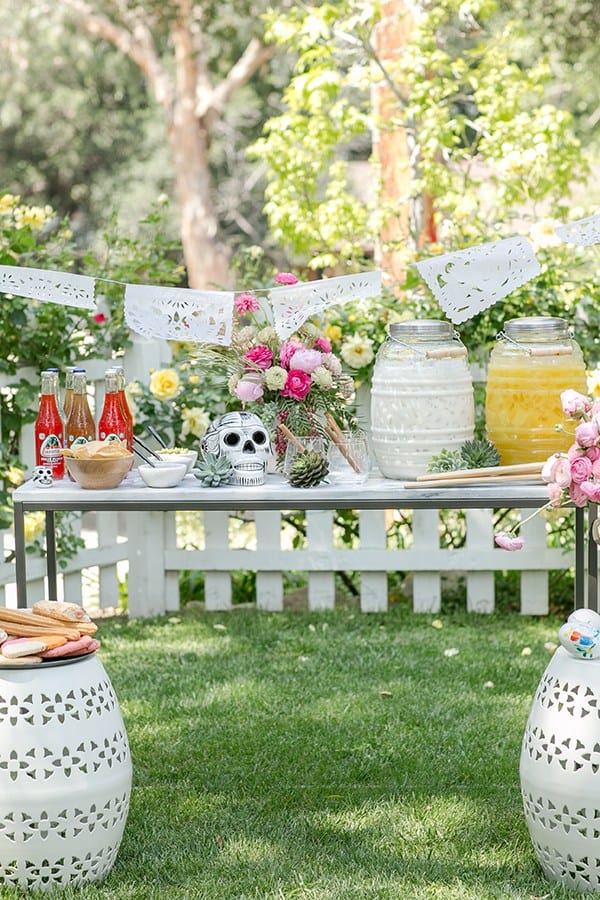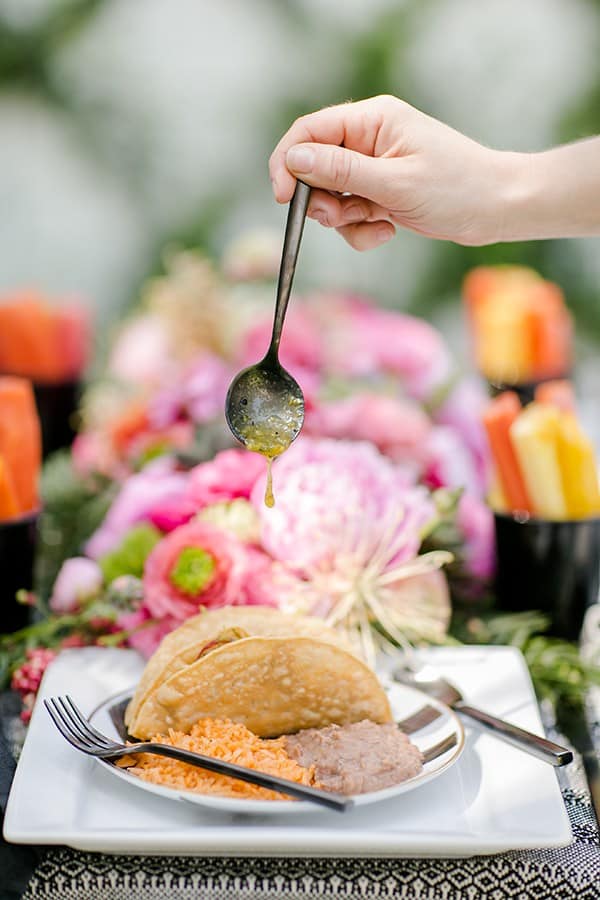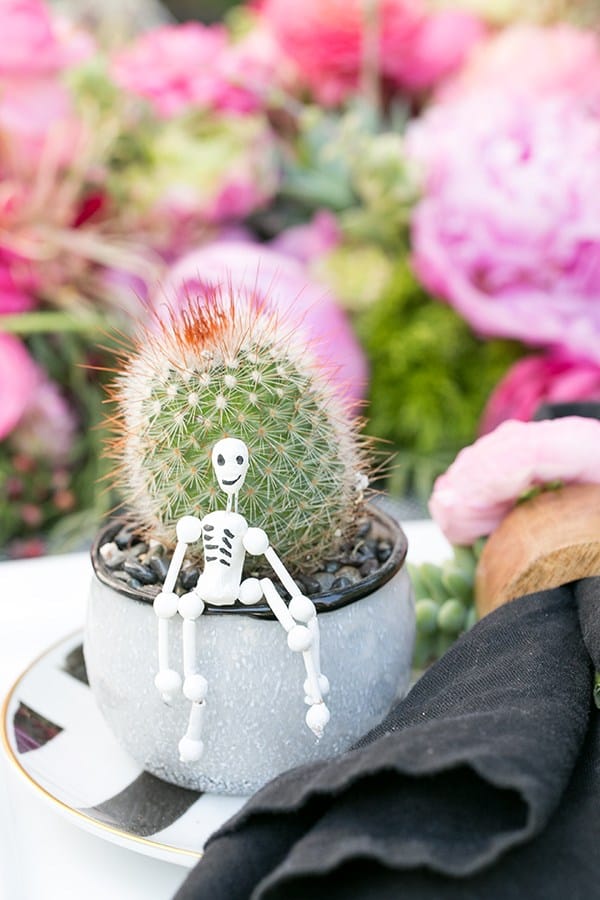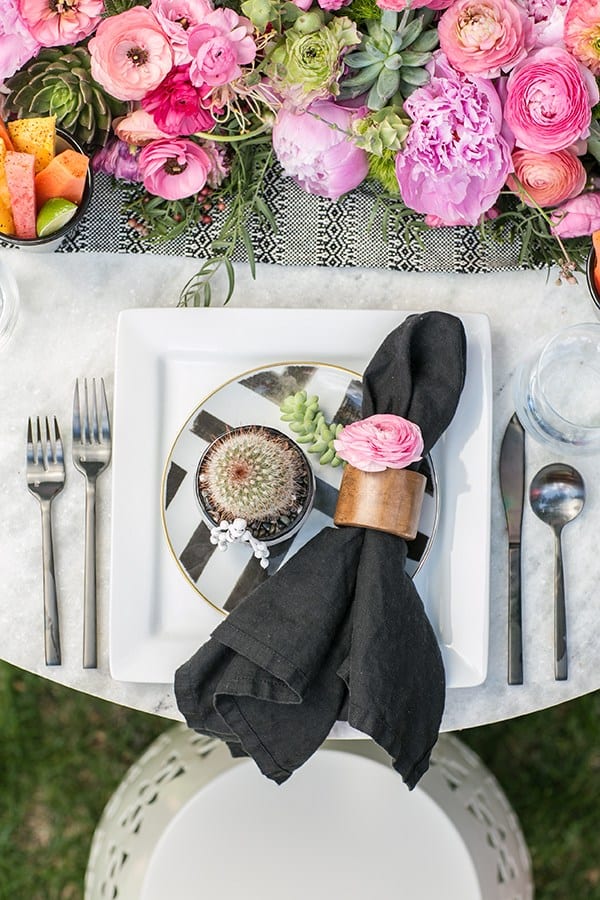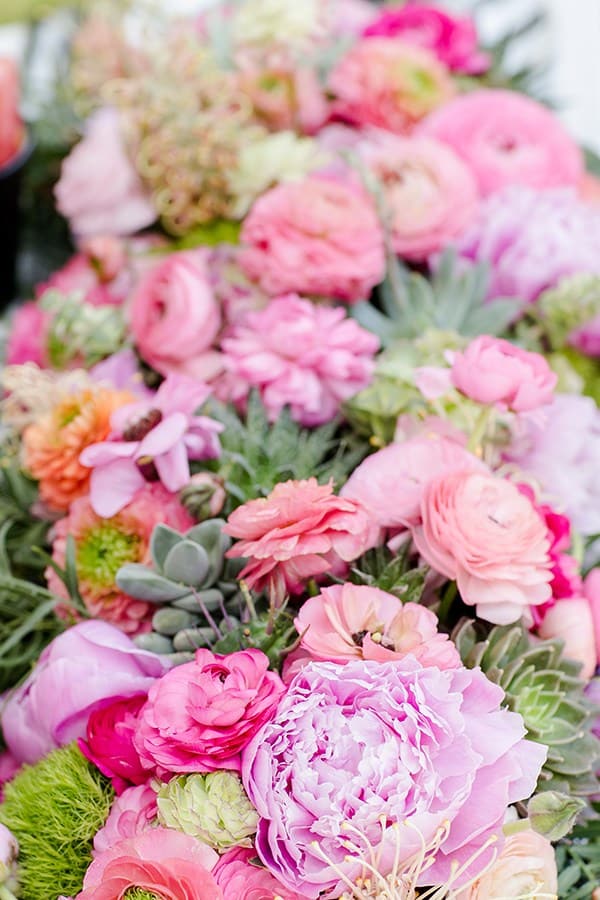 Photos by Madcitizen