It seems odd to put chili powder on fruit, but after trying it at a Mexican market, I was hooked on the unique flavor combination! The chili gives the fruit a spicy kick that kept me coming back for more! They actually sell a chili lime seasoning at the Mexican market, but I figured making my own would be easy too. It's a fun twist on a traditional fruit plate and perfect for summer parties. Read below for the how-t0 and enjoy!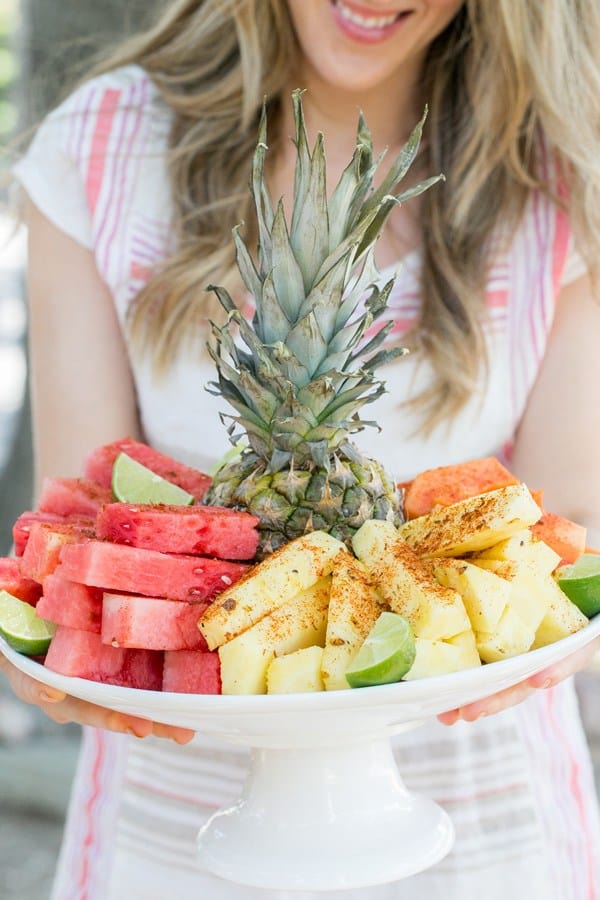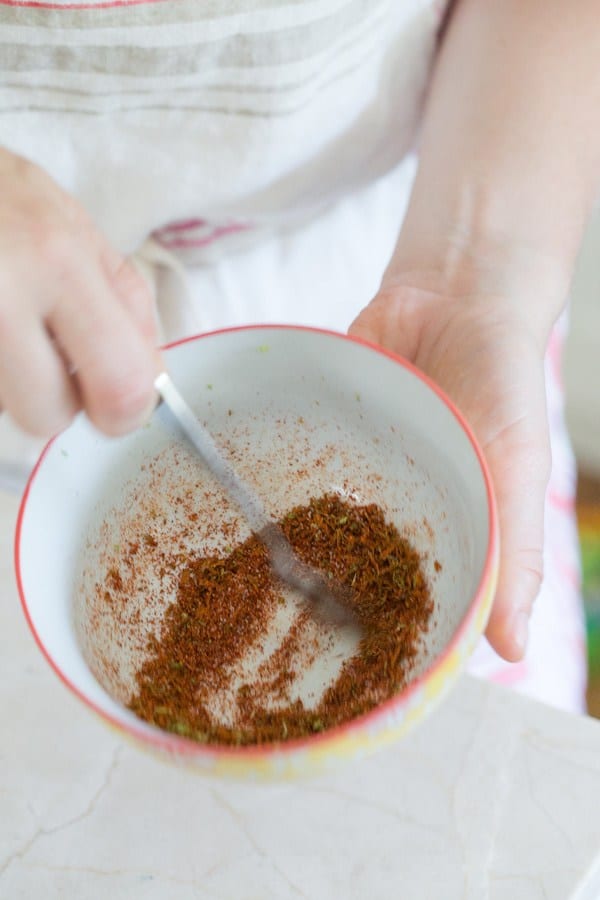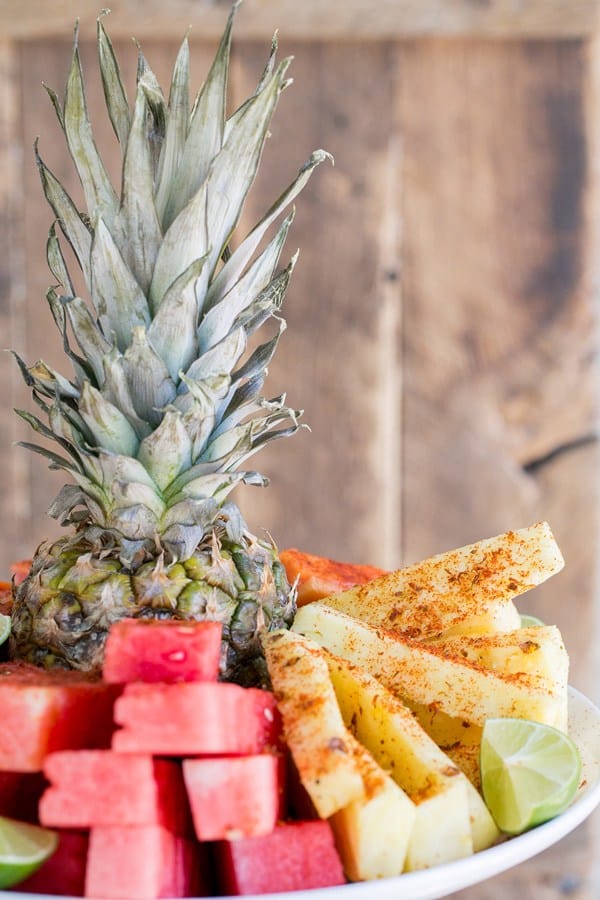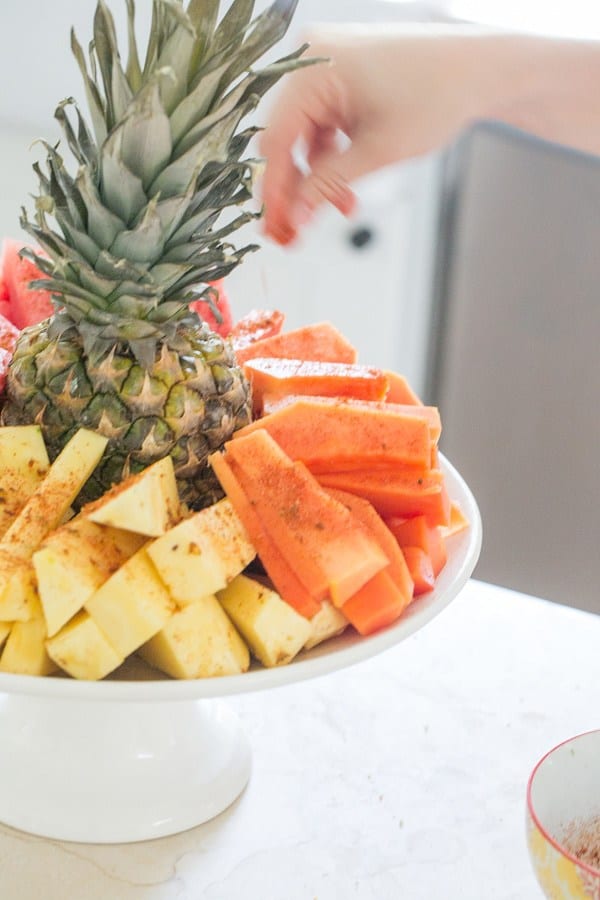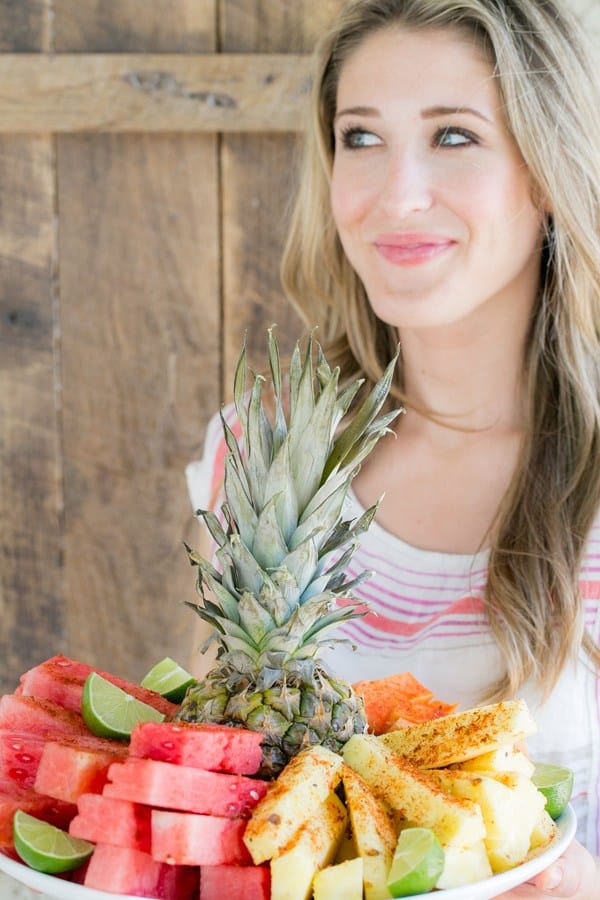 Mexican Style Fruit Plate with Chili Lime Salt
1 watermelon, sliced into long pieces
1 pineapple sliced into long pieces
1 mango sliced into long pieces
4 limes (2 for the seasoning, 2 for garnish)
2 teaspoons chili powder
1/2 teaspoon salt (or more if you prefer)
Directions
Zest 2 limes in a small bowl. Then add in the chili and salt and mix well.
When assembling the plate, add a layer of fruit, then sprinkle the seasoning over the top, add another layer and more seasoning… repeat.