Try this fun way to serve mini margaritas in mini tequila bottles! It's all about the presentation, and these are very charming and easy to do!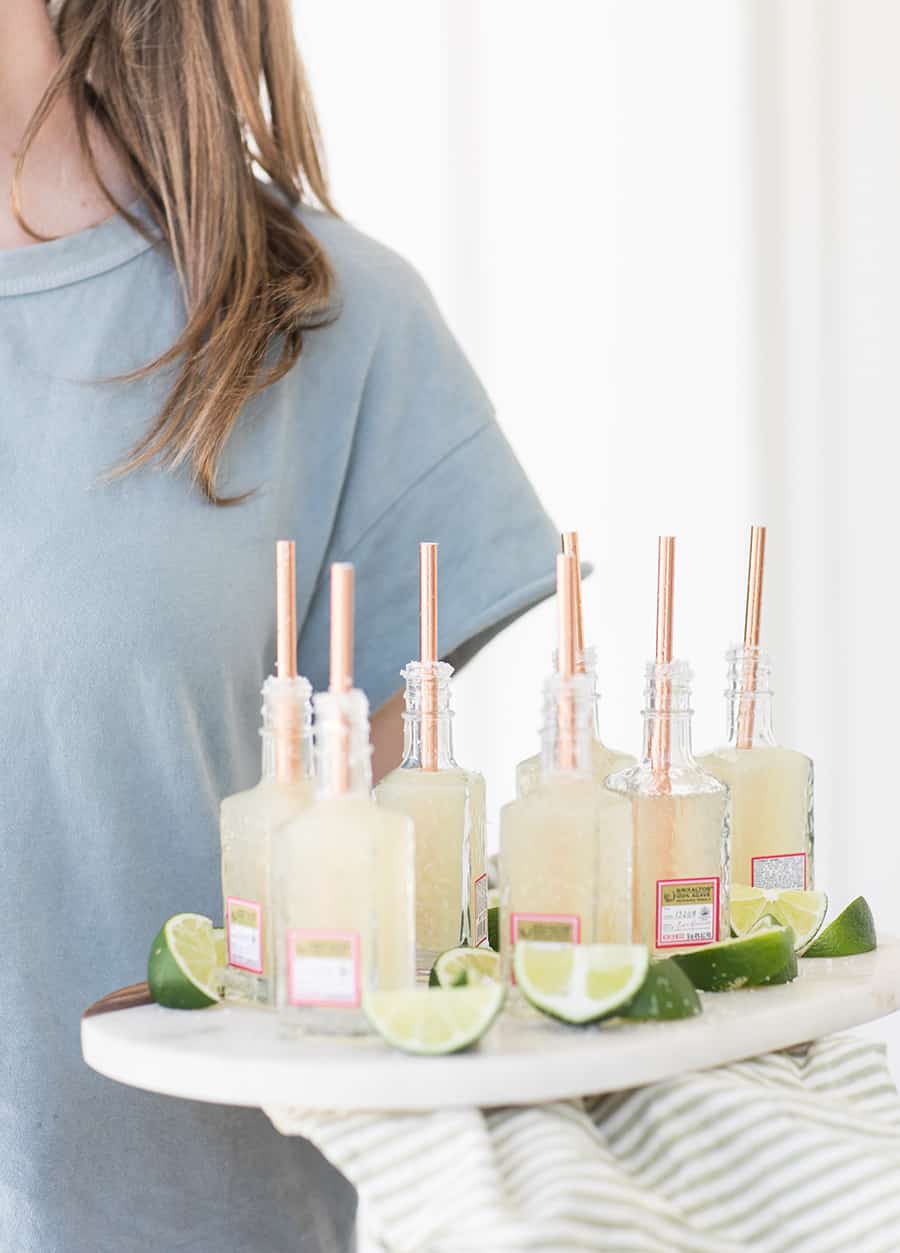 I recently hosted a brunch for my girlfriends, and I served my honeydew margarita in these mini tequila bottles. It was the perfect way to welcome guests with a few sips of a delicious cocktail upon arrival.
What alcohol is in a margarita?
Many people like to think that they know how a margarita is made, but the truth is there are many different ingredients and methods. The most popular choice for making them?
Tequila, the classic choice for making margaritas, is also good when mixed with mezcal. If you want something different but equally delicious, try them together!
Everyone adored these, and they're a wonderful option for guests who just wanted a small cocktail. This was perfect!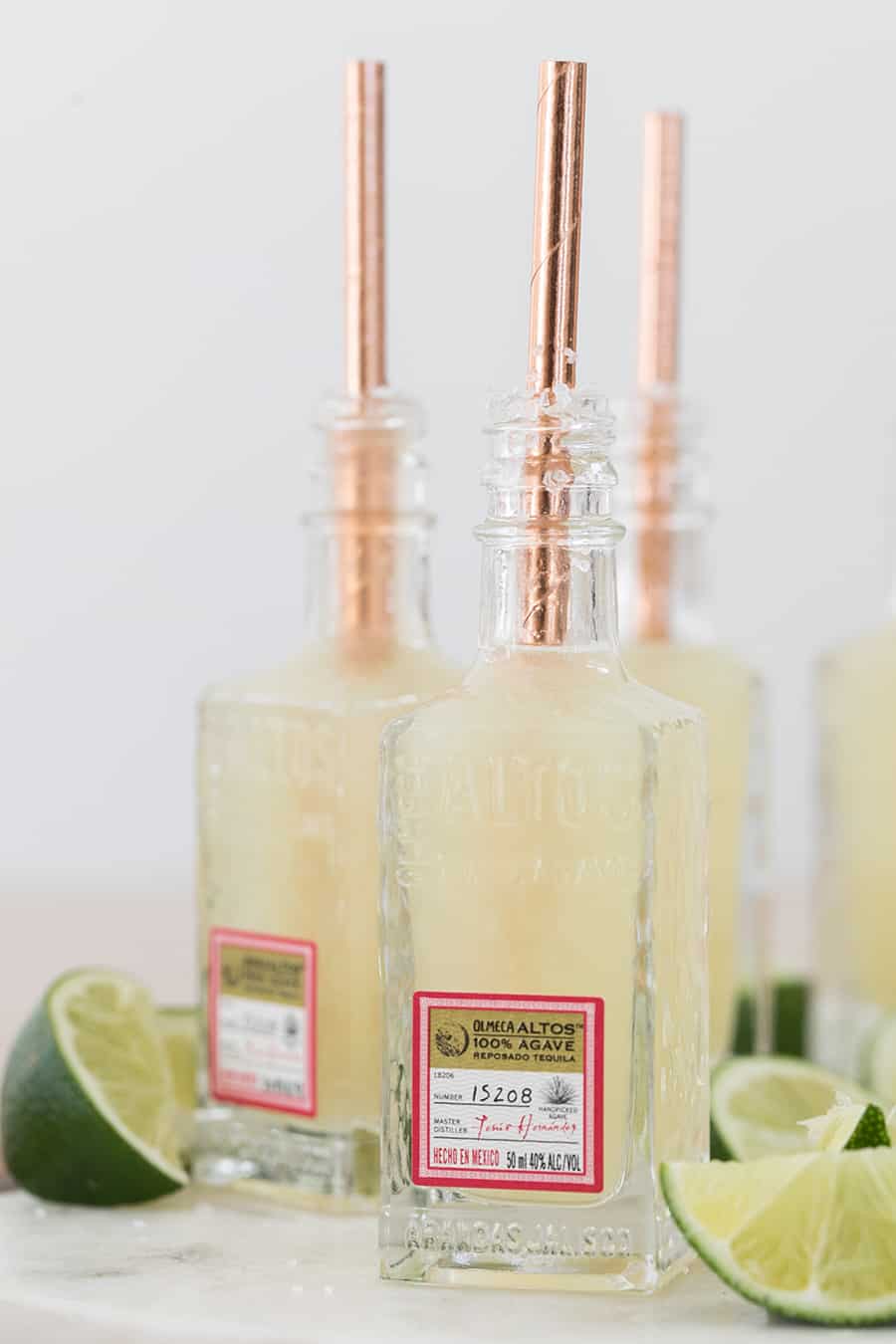 How to Make Mini Margaritas
1 — Buy mini tequila bottles at a liquor store, like Bevmo. They are usually towards the front of the store.
2 — Empty them in a glass jar; you will use this tequila to make a large batch of margaritas.
3 — Use a funnel to pour the margarita into the bottles.
4 — Cut paper straws in half to fit.
5 — For an extra touch, sprinkle a little salt on the rim.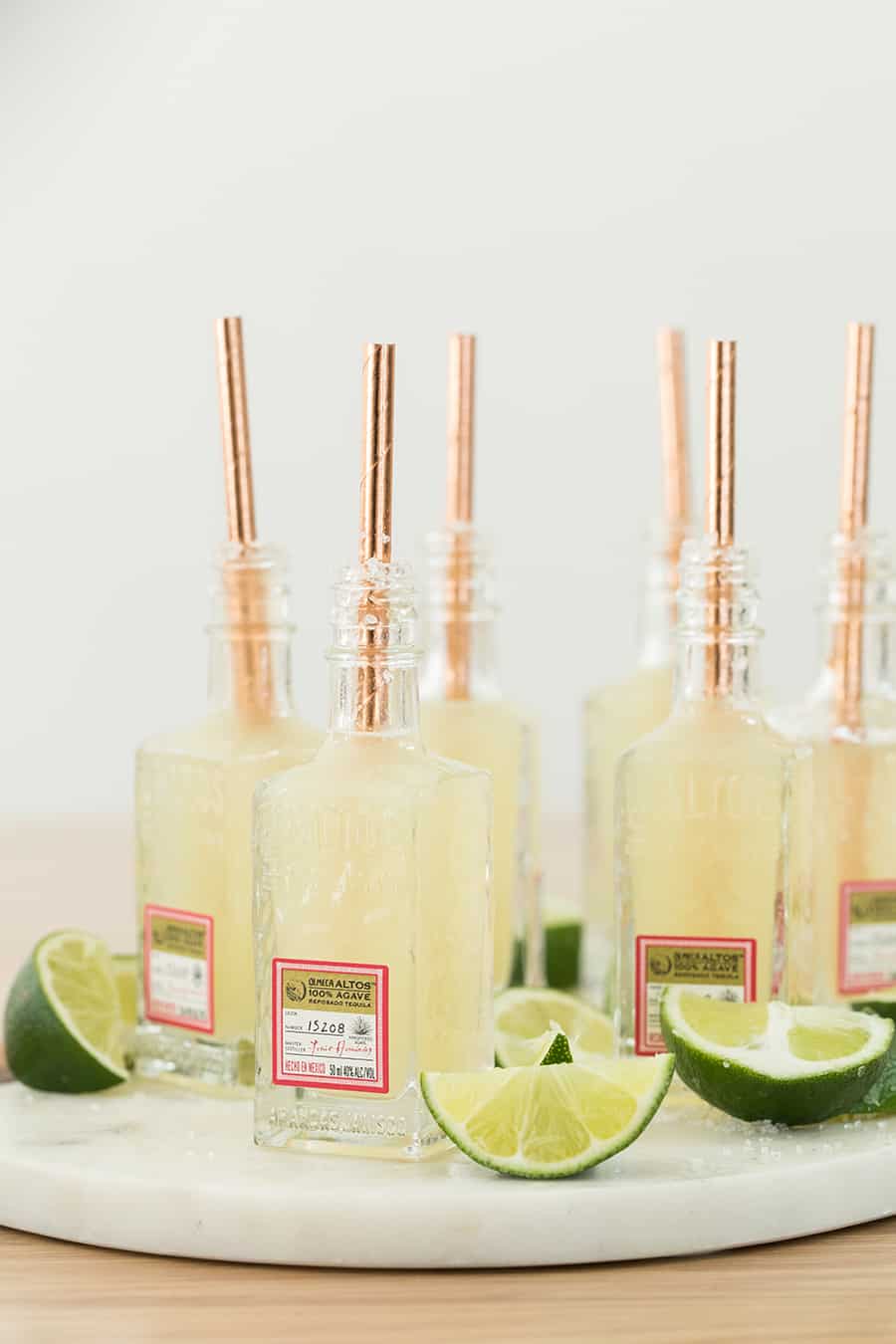 Margarita Recipes You'll Love!
There are several delicious recipes you can make! Here are a few of our favorites. Use any of these to fill your mini bottles!
— Skinny
— Hibiscus
— Honeydew
— Watermelon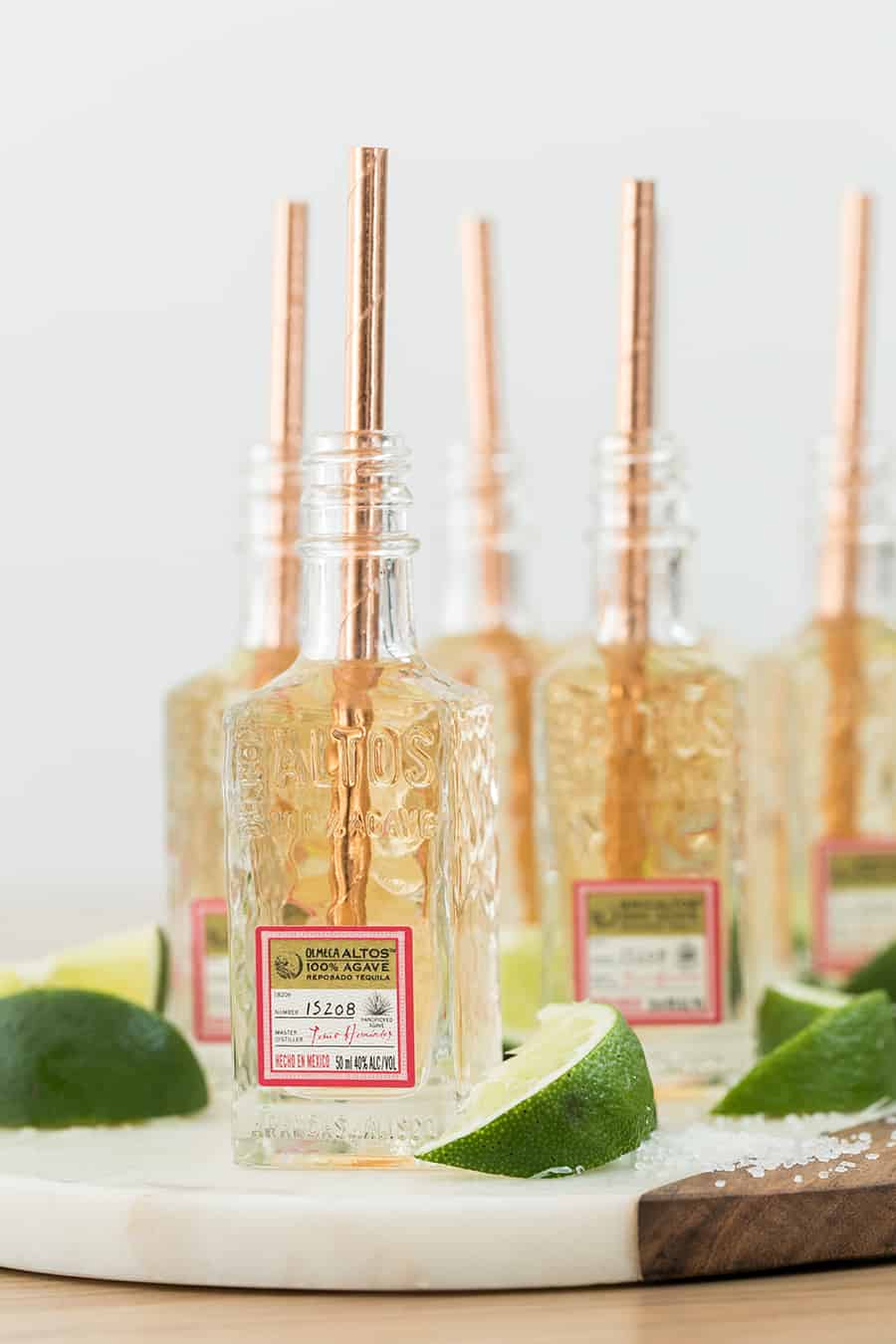 Mini Tequila Bottle Shots
Since the tequila is already bottled in these cute glass bottles, add some salt around the rim and a paper straw cut in half. Serve them on a tray with lime wedges and salt for the cutest tequila shot! Cheers to easy party ideas!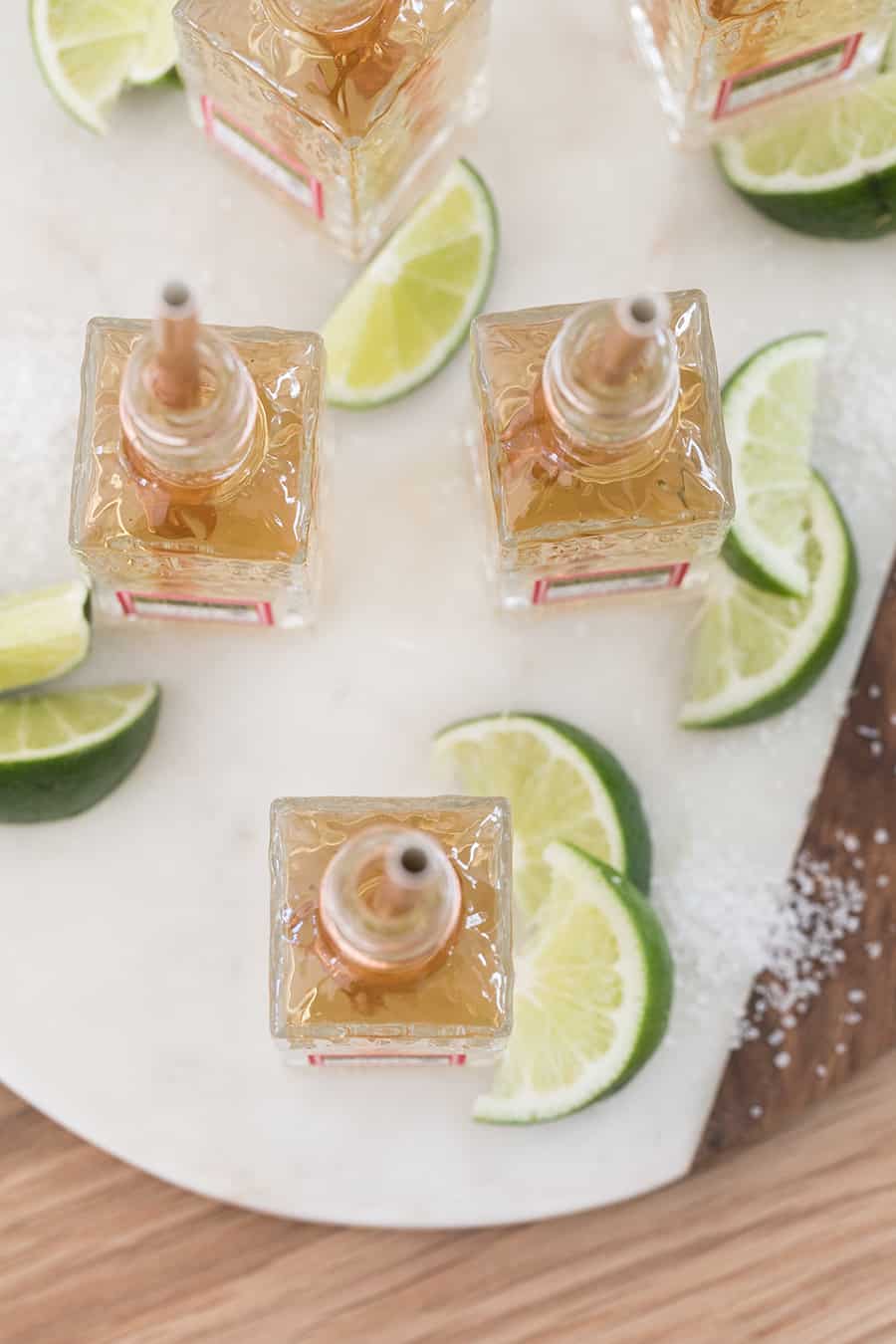 More Recipes You'll Love!
Let us know if you make these by sharing it with us on Instagram or Facebook!