Fall is the perfect time of year to host a pie baking party! Eden Passante shows you how to host the ultimate Pie Party along with her favorite kitchen tools, recipes and provides printable pie tags!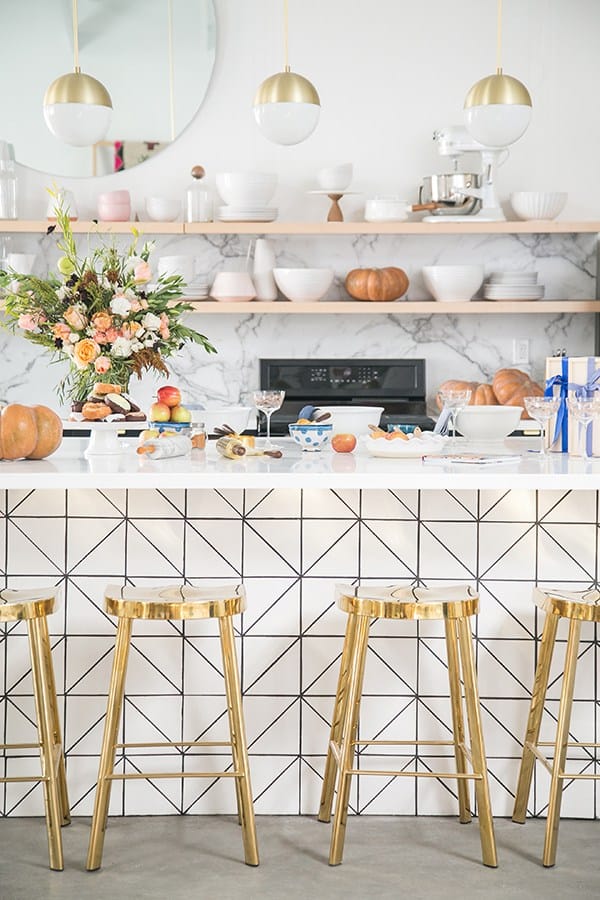 It's all about entertaining this time of year! Hosting holiday parties while gathering with family and friends is one of my favorite things to do come November and December!
A few years ago, I took a pie class with Kate McDermott from The Art of Pie and had so much fun, I figured we'd host our own charming pie party… because who doesn't love PIE?!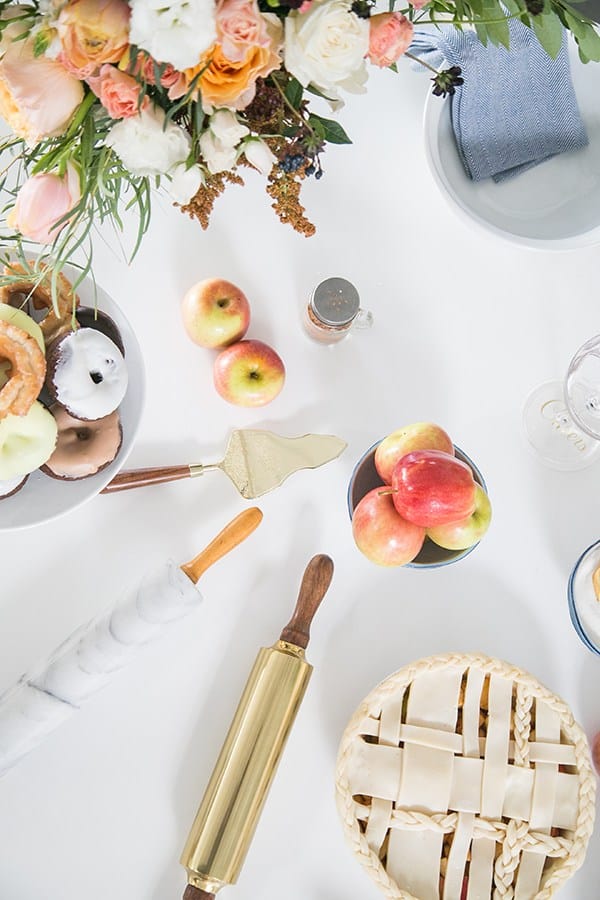 If you're a fairly confident baker, you can teach your guests one of your favorite recipes or you can also hire a pie-making expert to show everyone how to make the most beautiful holiday pies!
Either way, you can't go wrong with good company, appetizers, and delicious cocktails! See my tips and all of the details on hosting a charming pie party below!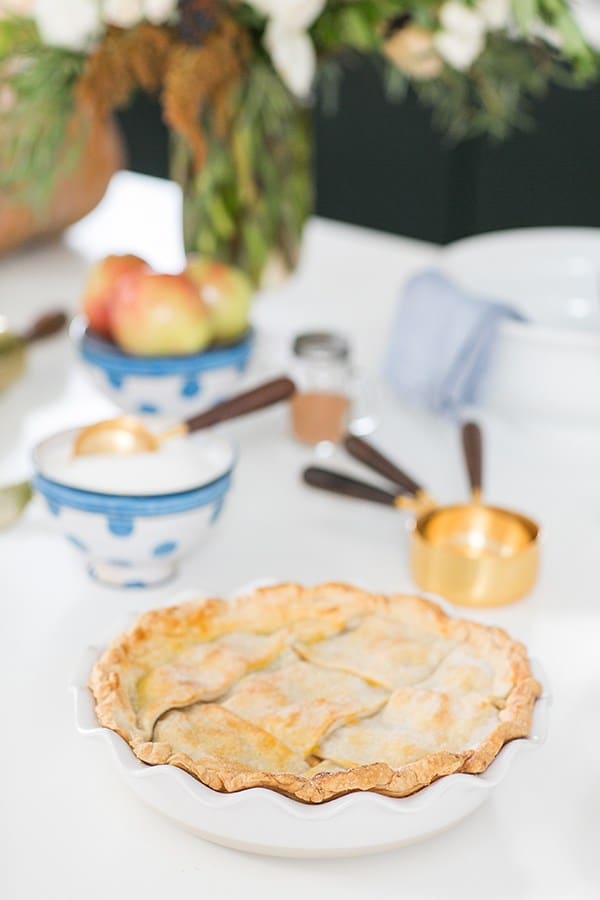 How to Host a Charming Pie Party – Step By Step
Decide on who to lead the pie party class. You can choose to share one of your favorite recipes or bring in a friend/baker to lead the class!
Shop for your ingredients and party essentials a few days in advance.
Serve simple appetizers and cocktails!
Make sure to provide your guests with the pie-making equipment they'll need.
Use some flower arrangements for added class!
Give your guests 'to-go' boxes, so they can leave with some pie!
Who is Going to Lead The Pie Party?
Who is going to be the 'pie' piper at your pie party? Of course, you can host but you may want to enlist a friend or local baker to take the lead when it comes to the pie-making class.
Decide if you're going to share one of your favorite recipes or hire someone. There are several pie books and recipes to choose from!
We really love The Art of Pie and The Four and Twenty Blackbird Pie Book. You can also see Kate's expert pie tips here for helping you and your guests make the best pie.
Learn New Skills
Make the class useful for your guests and send them home with some new skills! Teach them how to make your favorite pie crust recipe and tips for creating the perfect pie!
Organize Your Shopping in Advance
Prepare a shopping list and all of your pie party supplies a few days before. Put the flour and bowls in the freezer to keep everything chilled, then organize and decorate the night before.
Simple and Easy Appetizer and Cocktails at your Pie Party
Serve simple appetizers and of course, cocktails! We served our pumpkin horchata, donuts, and other goodies.
You can decide how much you want to serve, food-wise, depending on the time of day you have your party. Opt for easy batch appetizers and maybe even a punch like this Spiced Apple Sparkling Holiday Punch.
Useful and Charming Touches For Your Pie Party
Make it cute with charming pie details! Have "pie stations" with bowls and pie tools placed out for each of your guests to use. Below is a buying guide for our party!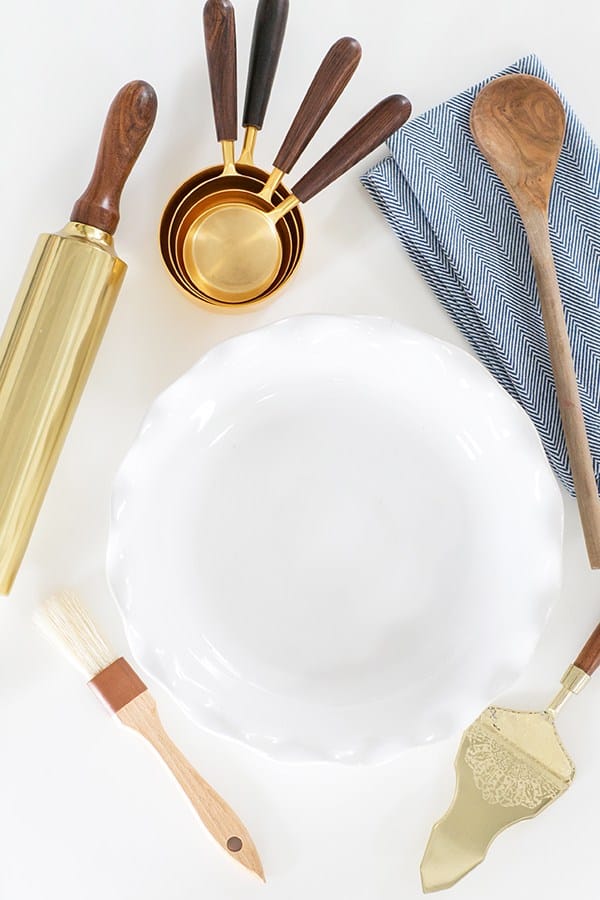 Pie Party Buying Guide
1. Mixing Bowl Set
2. Blue Cornflower Bowls
3. Gold Measuring Cups
4. Enchante Wine Coupe
5. Emile Henry Mini Ruffled Pie Dish
6. Timber & Ore French-Style Rolling Pin
7. Wooden Pie Box
8. Wheaton Stripe Napkins
9. The Four & Twenty Blackbirds Pie Book
Flowers for your Holiday Party!
Decorate with flowers! A nice floral arrangement, or two, is a classy touch and adds a sense freshness and vibrancy to the gathering. Here are some great fall flowers to use:
Chrysanthemum. Beautiful mums create a cushion of color in festive seasonal shades of red, orange, yellow, peach, and white, as well as contrasting shades of pink.
Pansy
Celosia
Purple Fountain Grass
Croton
Flowering Kale
Aster.
Dianthus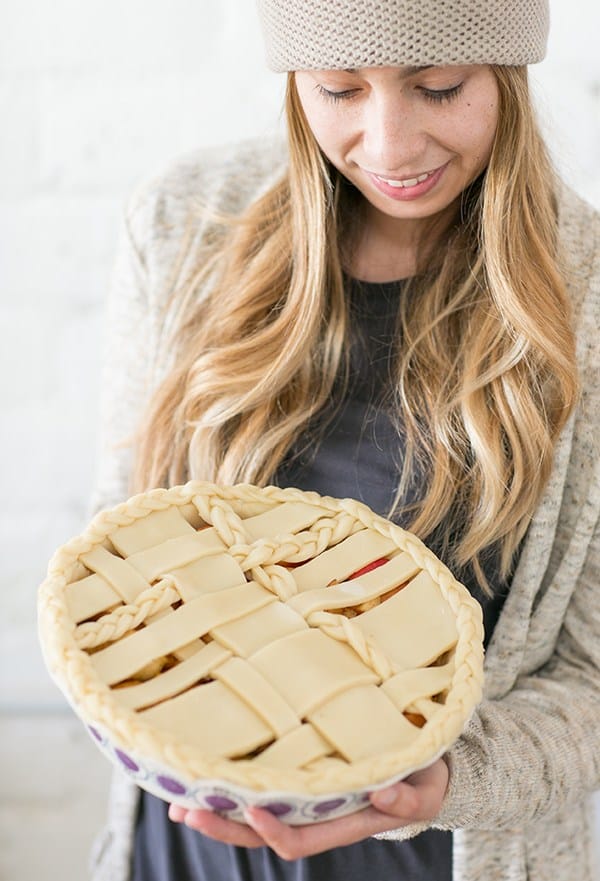 Take Away Boxes for your Pie Party Guests
Send your guests home with these gorgeous wooden pie boxes. They can be reused and gifted and they're super well made! It's a touch your guests will really appreciate.
Personalized Tags for your Holiday Party
We've created some simple pie tags for you to download and print. Guests can write their name on the tags so the pies won't get mixed up.
Pie Recipes to Make for your Pie Party
Here are a few pie recipes you can make! We suggest picking 1-2 pie recipes to make. Your guests can choose which one they want. Take a count before so you can prepare an accurate grocery list.
Top Tips For Your Pie Party
Send out personalized invites and give a good amount of time, so guests can plan.
Leave your phones at the door! This is a time to connect and have fun over some great food, most people will welcome the chance to be disconnected for a few hours.
Ditch the chairs. Remove the chairs from the pie making area. Have an area nearby with a table and some seating.
Plan your pie party for the space you have. Work out your guest list so you don't overcrowd your space, or leave it feeling too empty! You can host a pie party around a dining table, kitchen island or set up folding tables with linens.
Check Out These Other Great Holiday Party Ideas
How To Throw A Pumpkin Carving Party
How To Host a Wine and Cheese Party
5 Steps to a Beautiful Thanksgiving Tablescape
11 Holiday Party Ideas by My Domain
13 Budget-Friendly Ideas for a Holiday Party by The Spruce
If you have tried any of these Pie Party Ideas, or any other ideas on my blog, then please rate it and let me know how it turned out in the comments below! You can also FOLLOW ME on FACEBOOK, INSTAGRAM and PINTEREST to see more delicious, healthy, family friendly food!