It's all about entertaining this time of year! Hosting holiday parties while gathering with family and friends is one of my favorite things to do come November and December! A few years ago, I took a pie class with Kate McDermott from The Art of Pie and had so much fun, I figured we'd host our own charming pie party… because who doesn't love PIE?! If you're a fairly confident baker, you can teach your guests one of your favorite recipes or you can also bring a pie-making expert in to show everyone how to make the most beautiful holiday pies! Either way, you can't go wrong with good company, appetizers, and delicious cocktails! See my tips and all of the details on hosting a charming pie party below!
1. Decide if you're going to share one of your favorite recipes or if you can bring in a friend or baker to lead the pie class! There are several pie books and recipes to choose from! We really love The Art of Pie and The Four and Twenty Blackbird Pie Book. You can also see Kate's expert pie tips here for helping you and your guests make the best pie.
2. Prepare a shopping list and all of your pie supplies a few days before. Put the flour and bowls in the freezer to keep everything chilled, then organize and decorate the night before.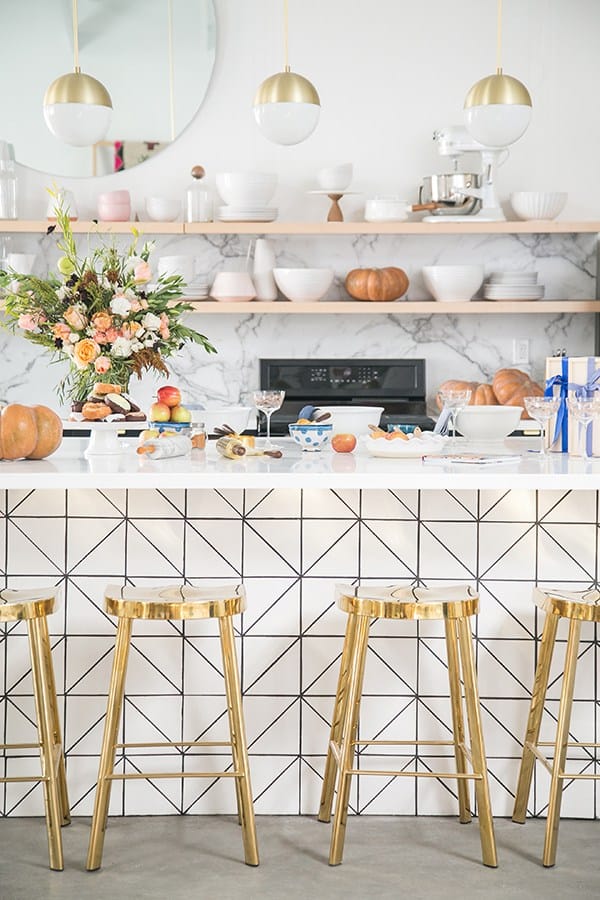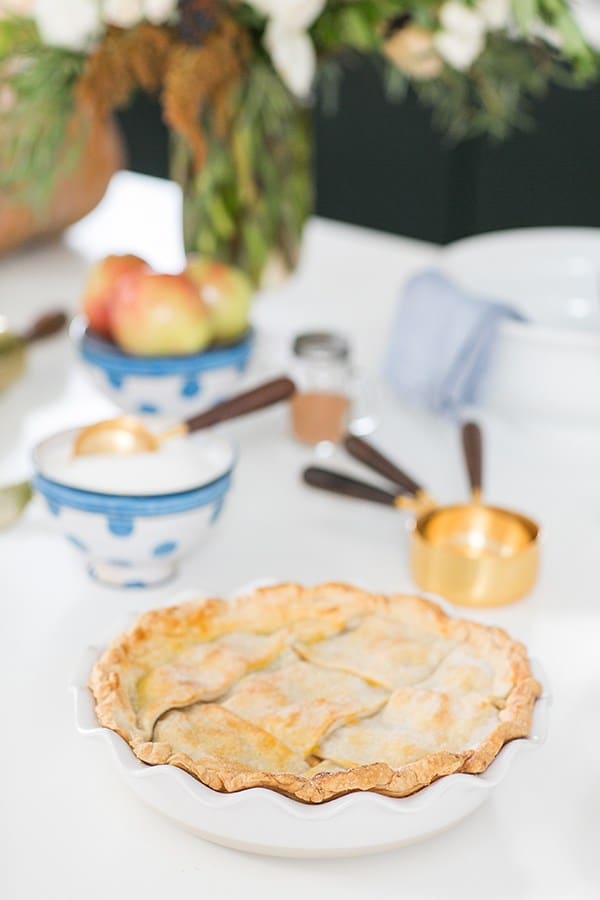 3. Serve simple appetizers and of course, cocktails! We served our pumpkin horchata, donuts, and other goodies. You can decide how much you want to serve, food-wise, depending on the time of day you have your party.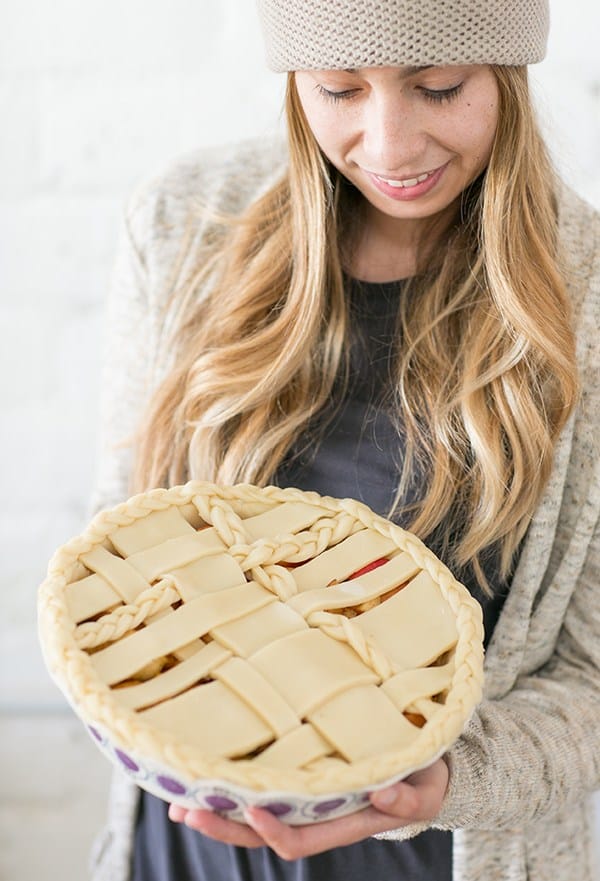 4. Make it cute with charming pie details! Have bowls and pie tools placed out for each of your guests to use. We made a buying guide for our party below!
5. Decorate with flowers!
6. Send your guests home with these gorgeous wooden pie boxes. They can be reused and gifted and they're super well made! I'm obsessed.
7. We've created some simple pie tags for you to download and print. Guests can write their name on the tags so the pies won't get mixed up.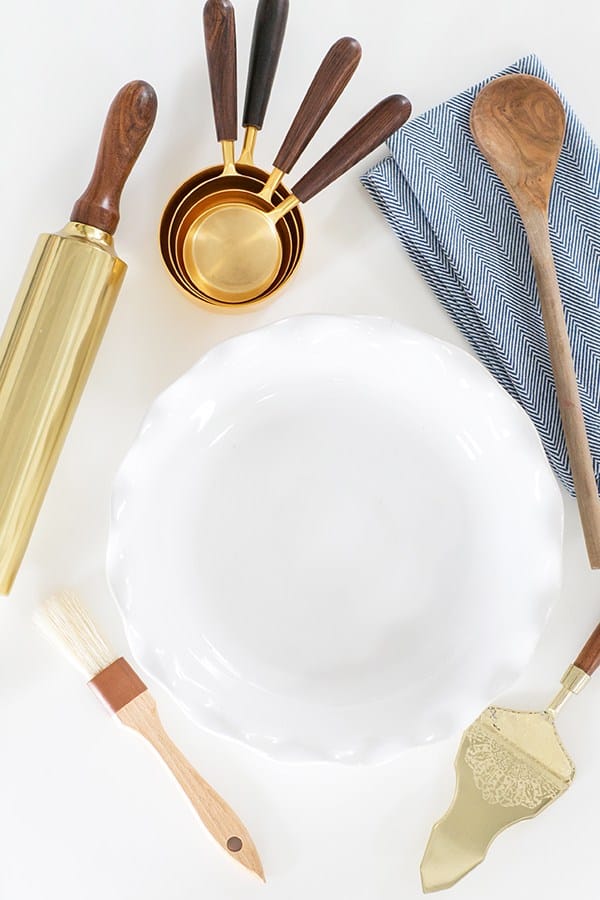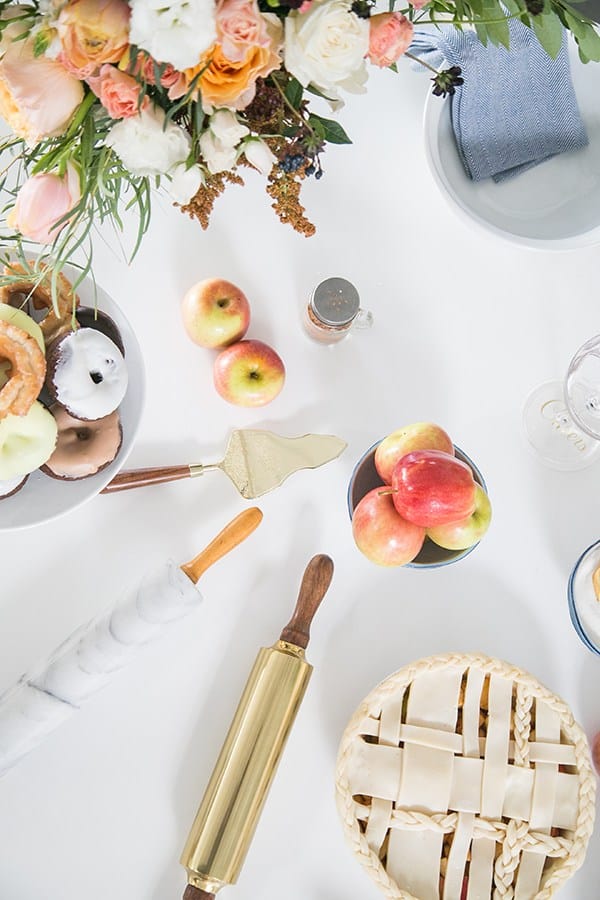 Pie Party Buying Guide
1. Mixing Bowl Set
2. Blue Cornflower Bowls
3. Gold Measuring Cups
4. Enchante Wine Coupe
5. Emile Henry Mini Ruffled Pie Dish
6. Timber & Ore French-Style Rolling Pin
7. Wooden Pie Box
8. Wheaton Stripe Napkins
9. The Four & Twenty Blackbirds Pie Book