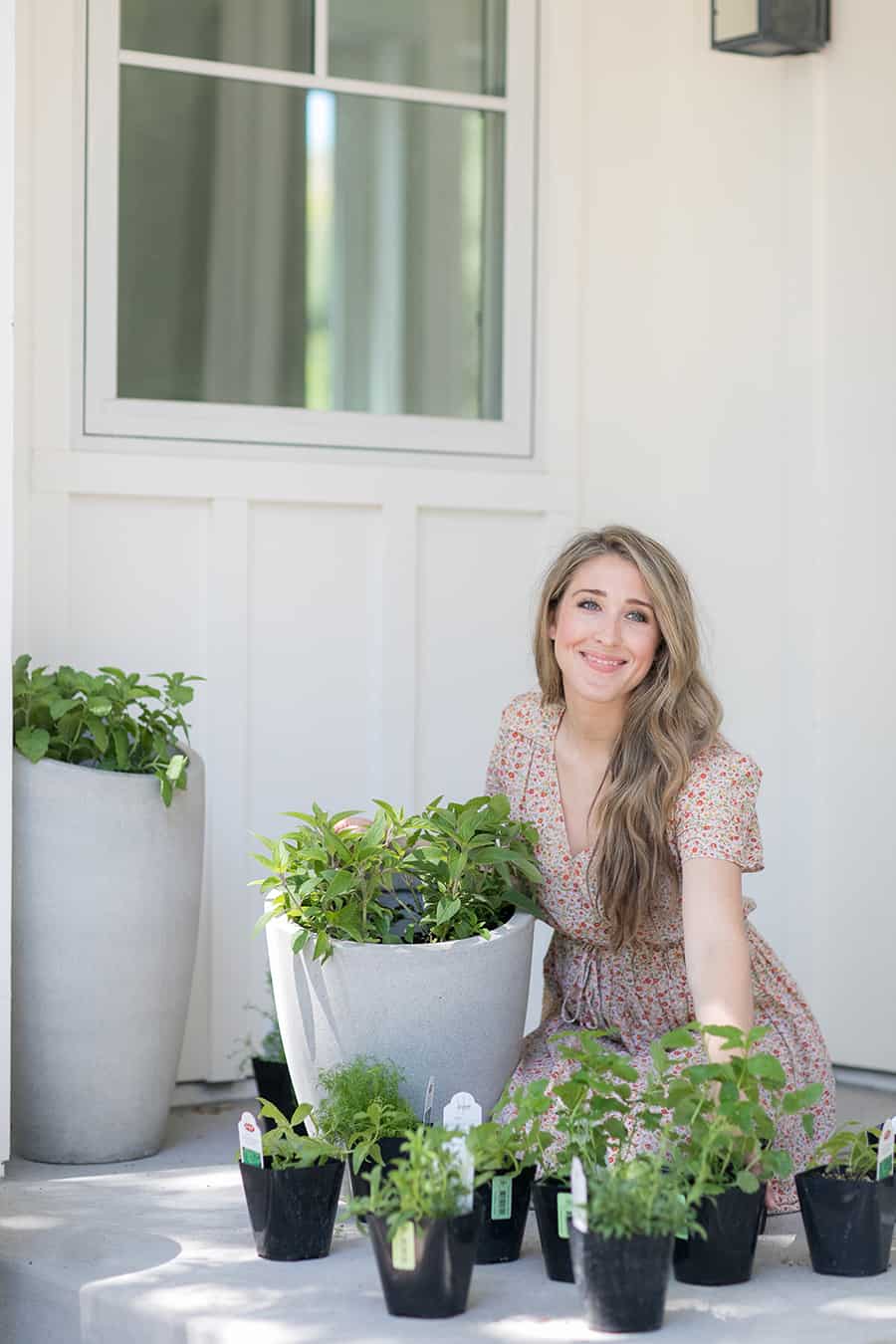 I drink tea and benefit from its nutrients all year long. I love a nice warm cup in the winter and iced in the summer. When thinking about our landscape design and what to plant in the ground, in pots and around the yard, I wanted plants and flowers that not only add color and texture, but also ones we can use! It makes the most sense to me to have potted plants that we can benefit from as well. I decided to plant herbs and flowers that would create a beautiful tea garden. Throughout the property, I chose herbs and plants that are perfect for making tea, but also thrive in our area. For the herbs that need shade and water, I kept them in post and for anything that thrives in the ground, we planted in the soil, like the jasmine, lavender and roses.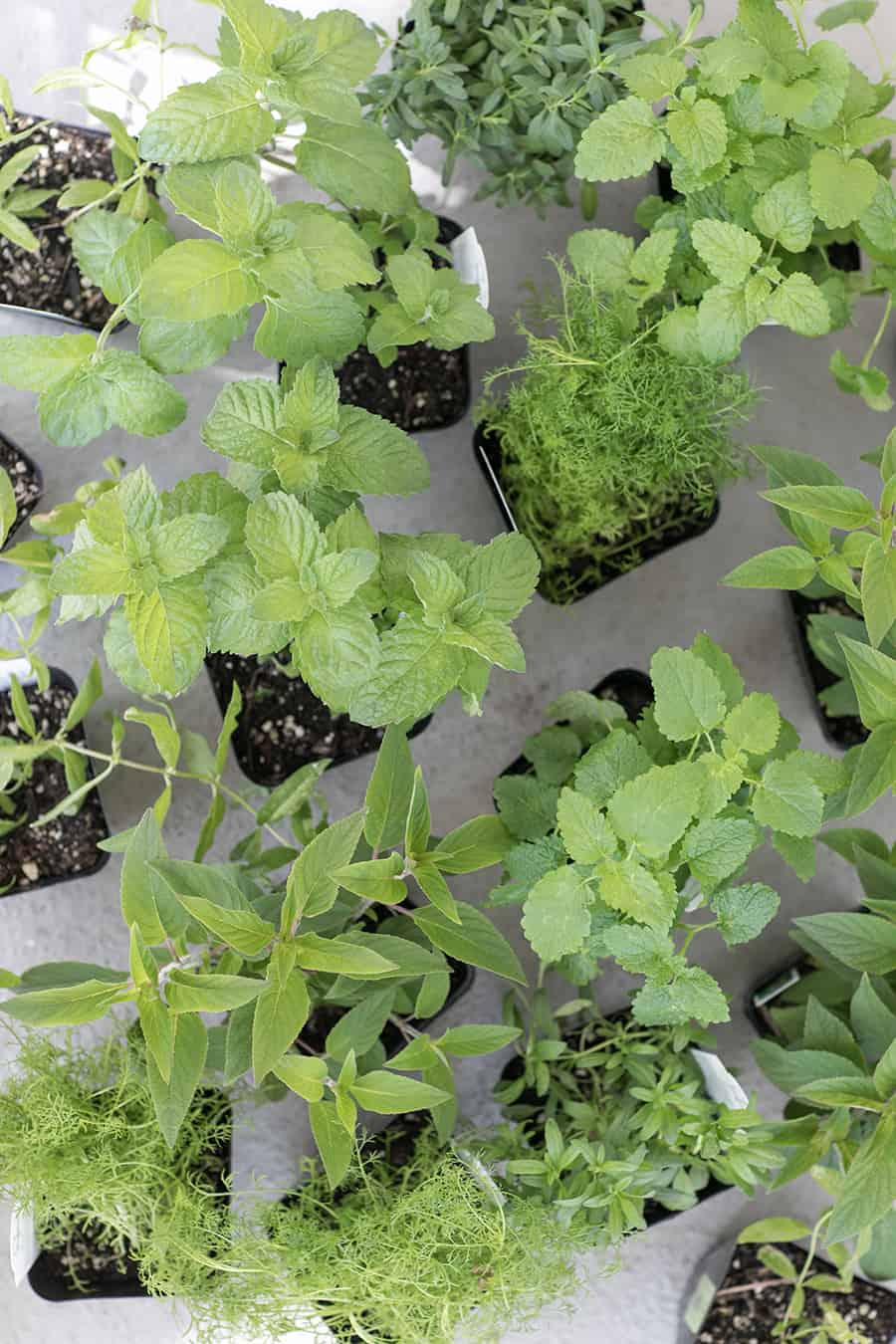 I chose my tea garden herbs carefully and wanted to plant things that you can't buy in the grocery store. So instead of sage I chose pineapple sage, which sounded like the perfect flavor for a summer tea. It smells incredible! I also planted lemon balm and grapefruit mint! The grapefruit mint literally smells like grapefruit and it's so refreshing.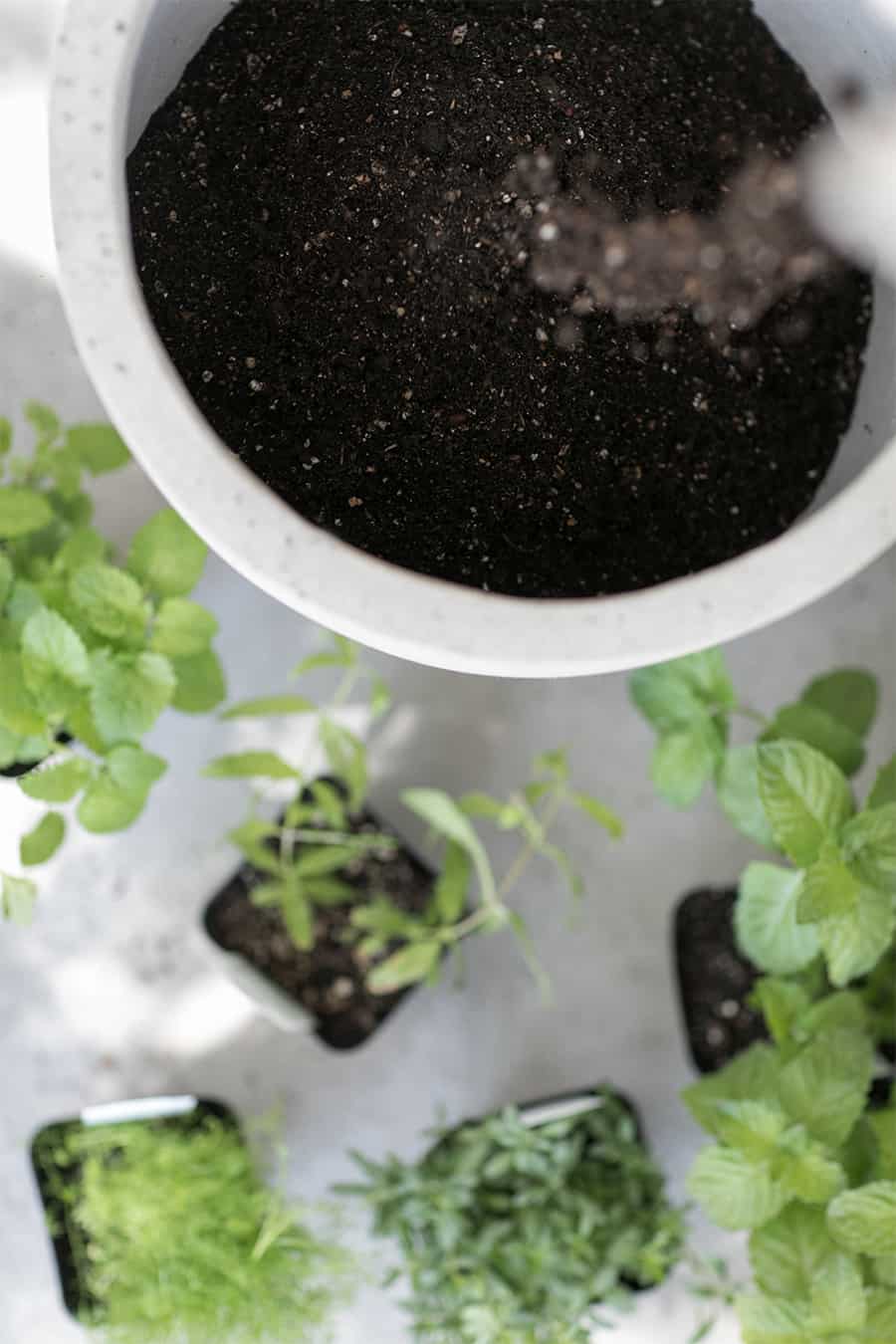 One thing that is really important when buying your plants is to make sure you're using organic soil and non-gmo plants. You want to be able to use them and create a tea without harsh chemicals. Luckily there are plenty of options for organic soil and plant food.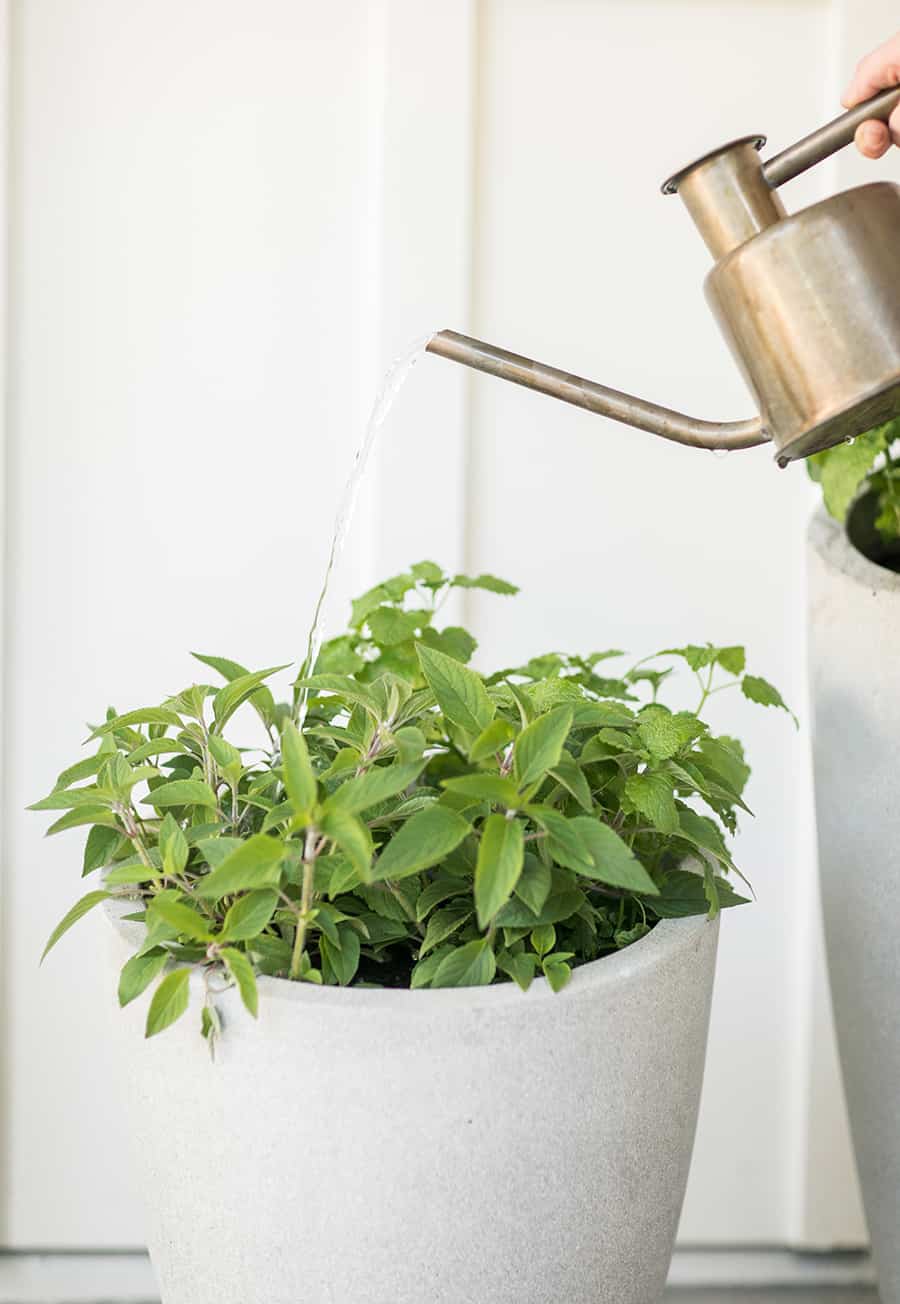 We also added lemon verbena, marigold, hyssop, chamomile and bergamot to our tea garden. A lot of these can be planted in the same pot as well. I keep my mint separate since it always thrives and grows like crazy! But I combined a few of the herbs as well. We also made a little Sugar and Charm tea garden chart showing some of the herbs you can buy that are perfect for creating a charming tea garden.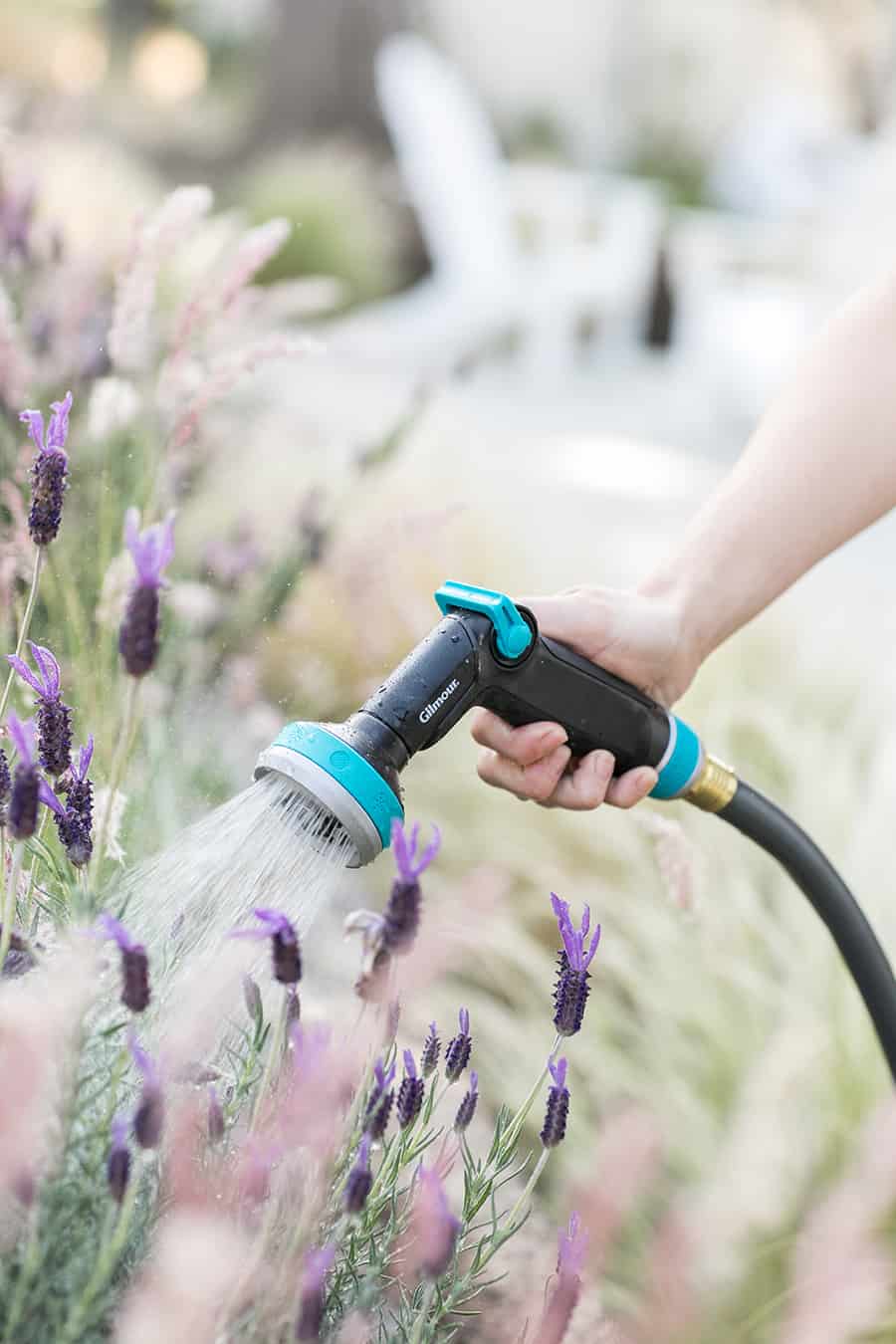 For maintaining my plants and landscape, I updated all of my tools with Gilmour and Fiskars products. The Gilmour hoses, nozzles and sprinklers work seamlessly together to create a watering system that is perfect for your every need and the multi-use Fiskars tools are great to maintain a healthy plant foundation and encourage growth.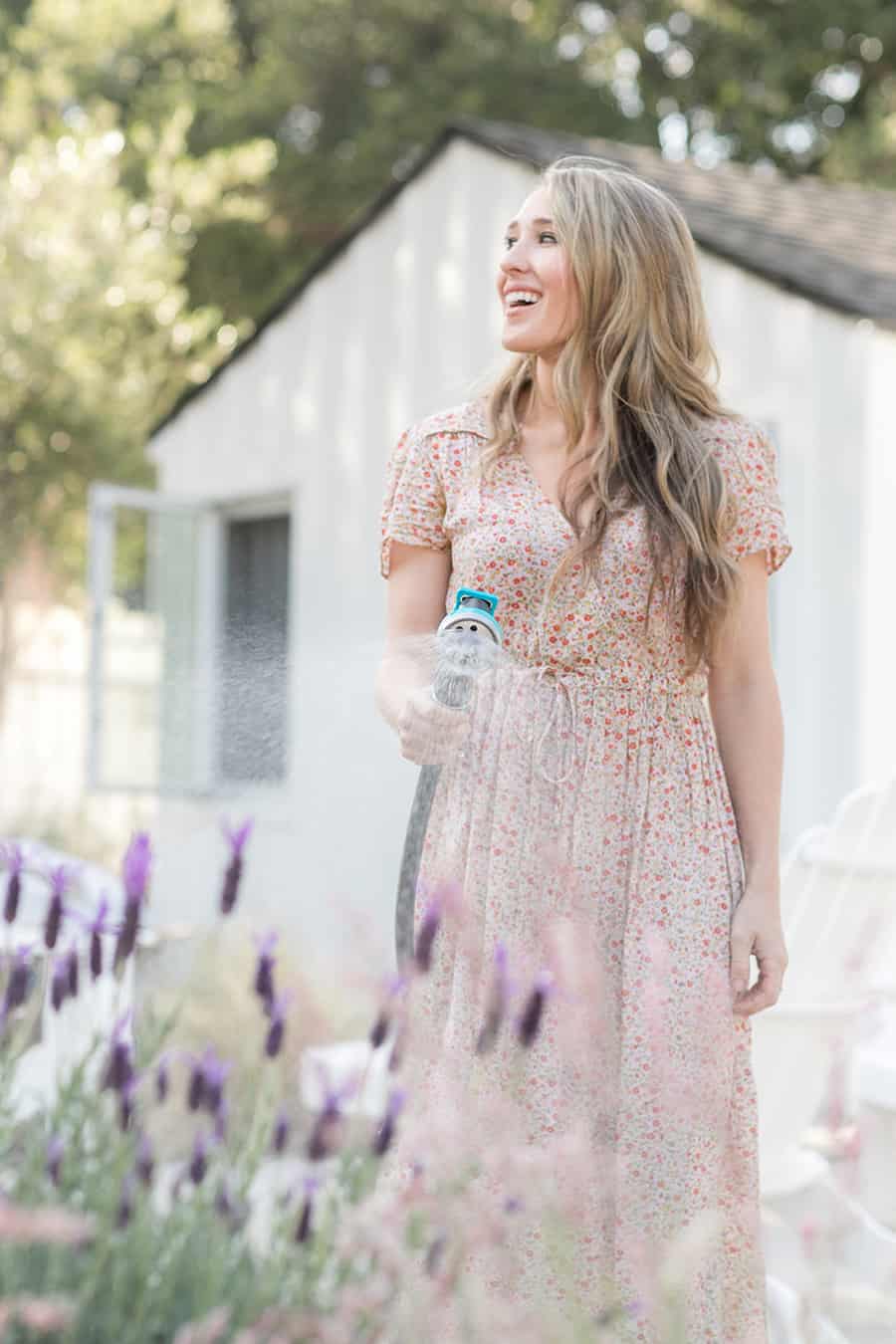 When it comes to maintenance I want products that work well and make the planting process easier. One of my favorite products is the Gilmour Thumb Control Nozzle with Swivel Connect fitted with the Flexogen® Super Duty Hose! The nozzle even has eight different spray patterns (I love the mist!) and because of the swivel feature, the nozzle can pivot without twisting the hose- It's amazing and curves without kinking! The nozzle also fits snugly on the hose, so they work great together, without leaking.. I'm addicted and use both almost everyday now!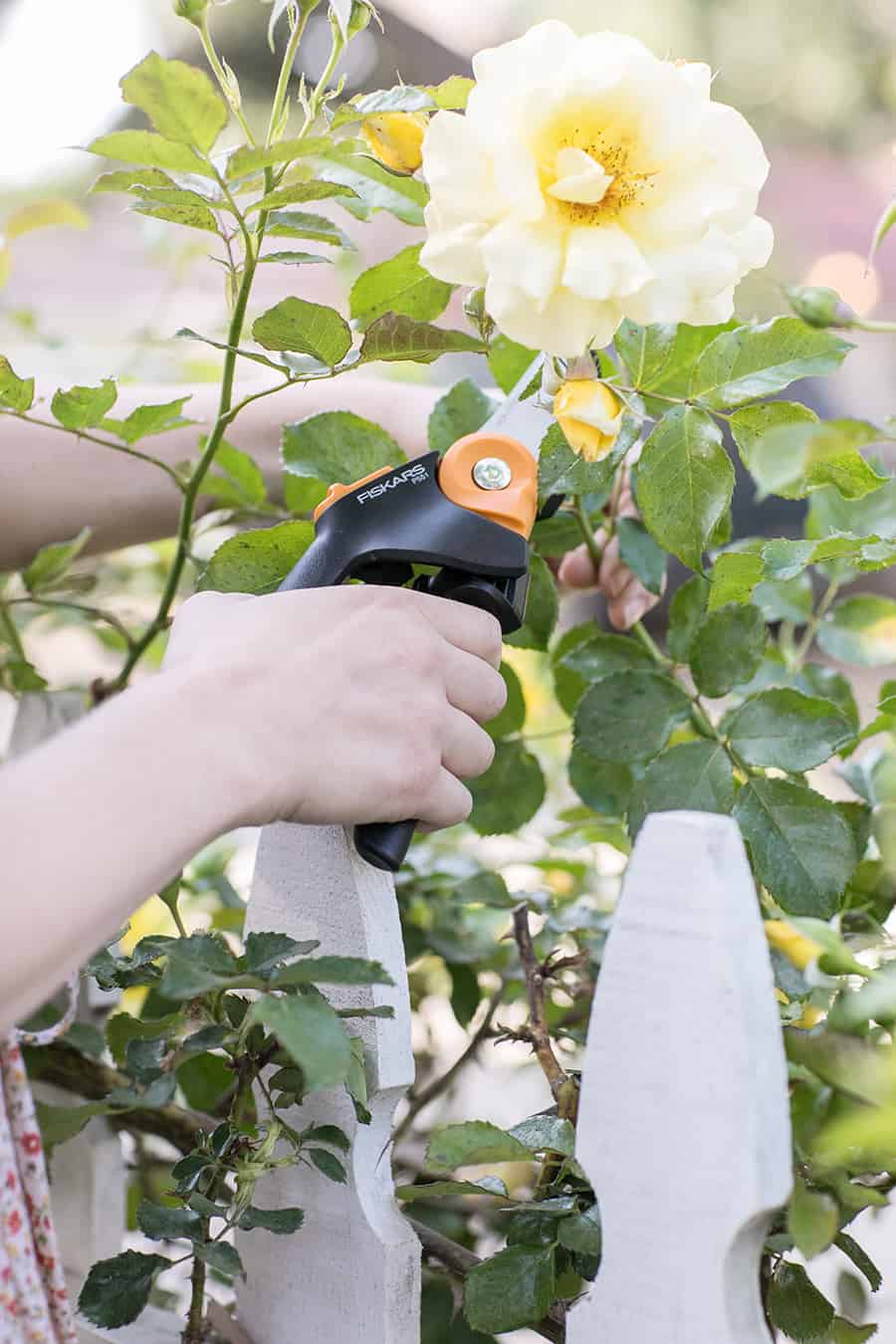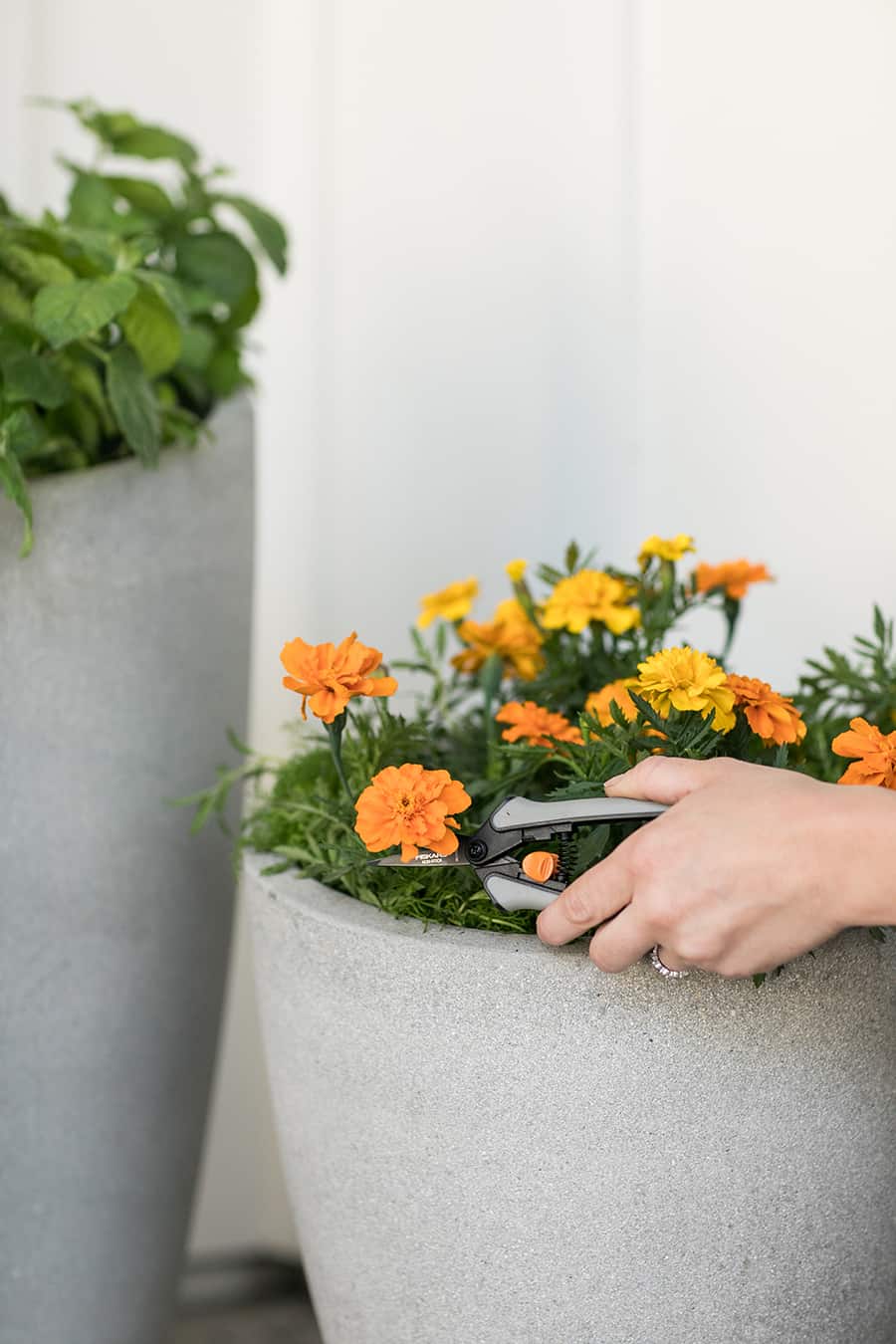 For harvesting, I use 2 products. First is the Fiskars Non-stick Softgrip® Micro-Tip® Pruning Snip for the herbs, as they are ideal for trimming, shaping and other quick snips on small plants and the non-stick coating helps reduce jamming and buildup. For the larger plants and my rose bushes, I use Fiskars PowerGear2™ Pruner. They're heavier and have a rolling handle, so they power through stems and branches! An added plus, the modified gears optimize cutting power in the middle of the cut where the branch is the thickest and I need the most power, which is so helpful when pruning our 12 rose bushes!