A guide to growing and cutting Hellebore, also known as Lenten Rose. They are one of the prettiest flowers in the world!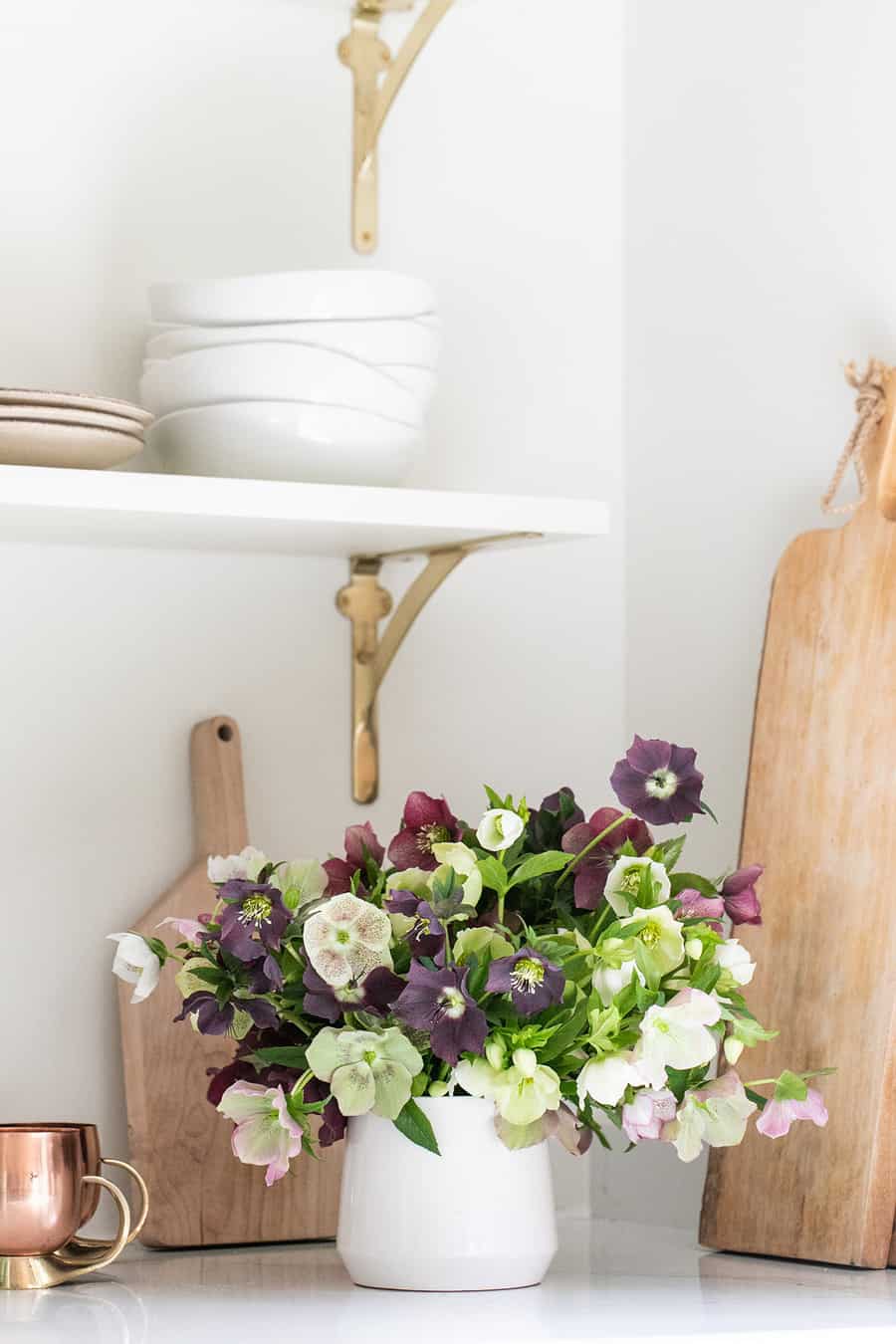 Glorious in early springtime and well known for its bloom in the late winter, the hellebore is a flowering plant that exists as part of the buttercup family. Despite its title, the Lenten rose is also hellebore. It found its name through Lent, the season it blooms, and because of its rose-like shape.
Hellebore plants exist in multiple colors, from white all the way to a deep purple, with lighter spring colors of yellow and pink. Their foliage is usually evergreen, and as the stem grows it begins to nod as the weight of the flower head weighs it down.
It is often admired for its blooming season, flourishing as early as Christmas time in warmer climates. Because of this, it is often referred to as 'Christmas rose.'
If you're looking to brighten your garden through the bleaker months of the year, then follow our guide below to find out how you can grow and cut your own hellebore.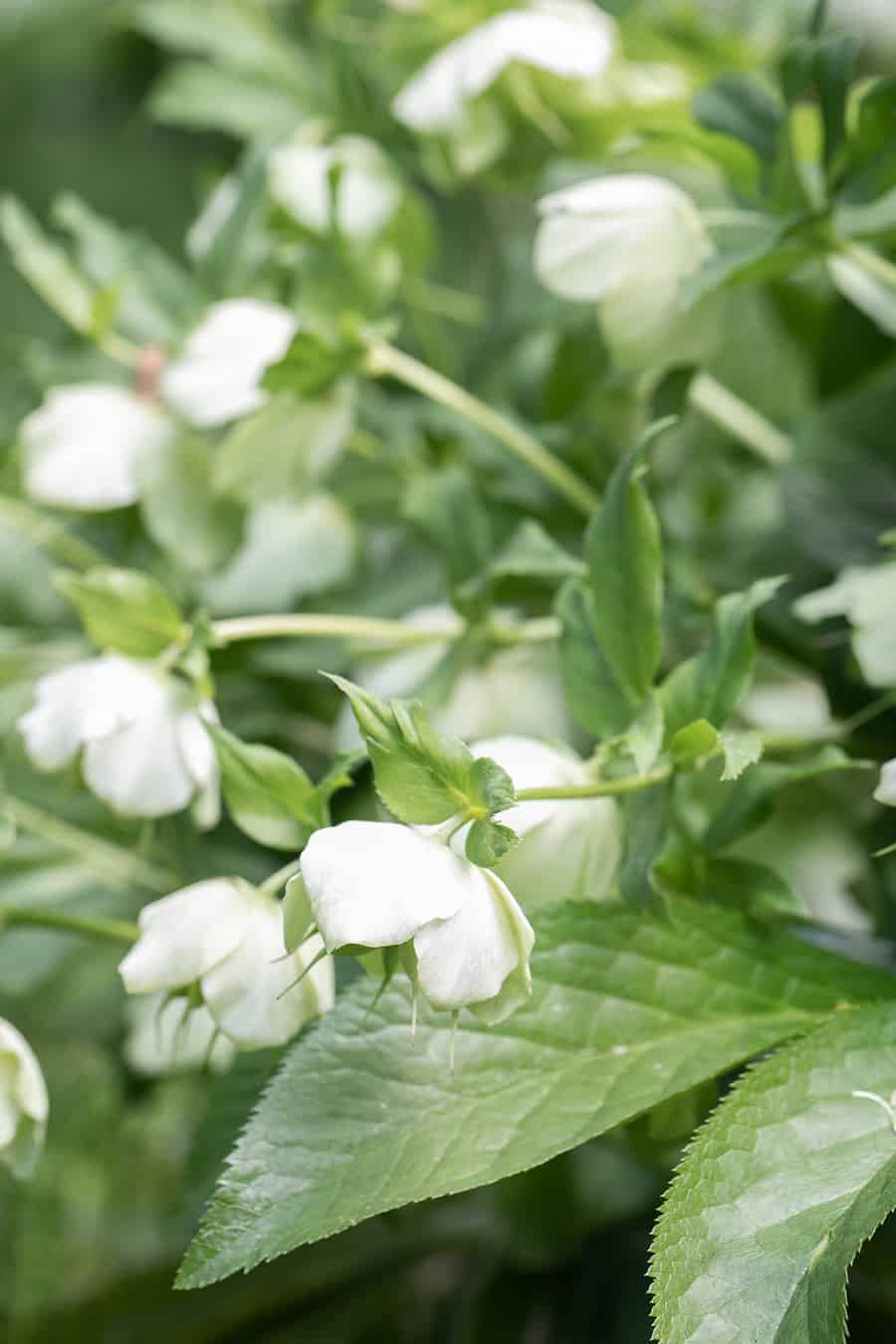 When to Plant Hellebores
As long as the soil isn't too cold or frozen, hellebore can actually be planted at any time of year. It's wise not to plant them in the summer when the ground is often too dry, but instead, plant them from fall to spring, the perfect in-between.
Remember they will continue to bloom each year providing you stunning flowers.
Where Is the Best Place to Plant Hellebores?
To get the most out of your hellebore, it's best to plant them in rich, well-drained soil. They are very versatile plants and can endure most conditions other than very wet or very dry. With this in mind, you can plant them practically anywhere in the garden.
They are good in partial sun and light shade. This varies a little between each variety. They can grow up to half a meter tall which makes them perfect for the front of borders or in woodland areas.
Do Hellebores Like Sun or Shade?
The answer is both as they prosper under semi-shade conditions. As woodland edge plants, they enjoy a lot of shade but need sunshine too. Planting them under small trees offers both sunlight and partial shade, so they can thrive in both.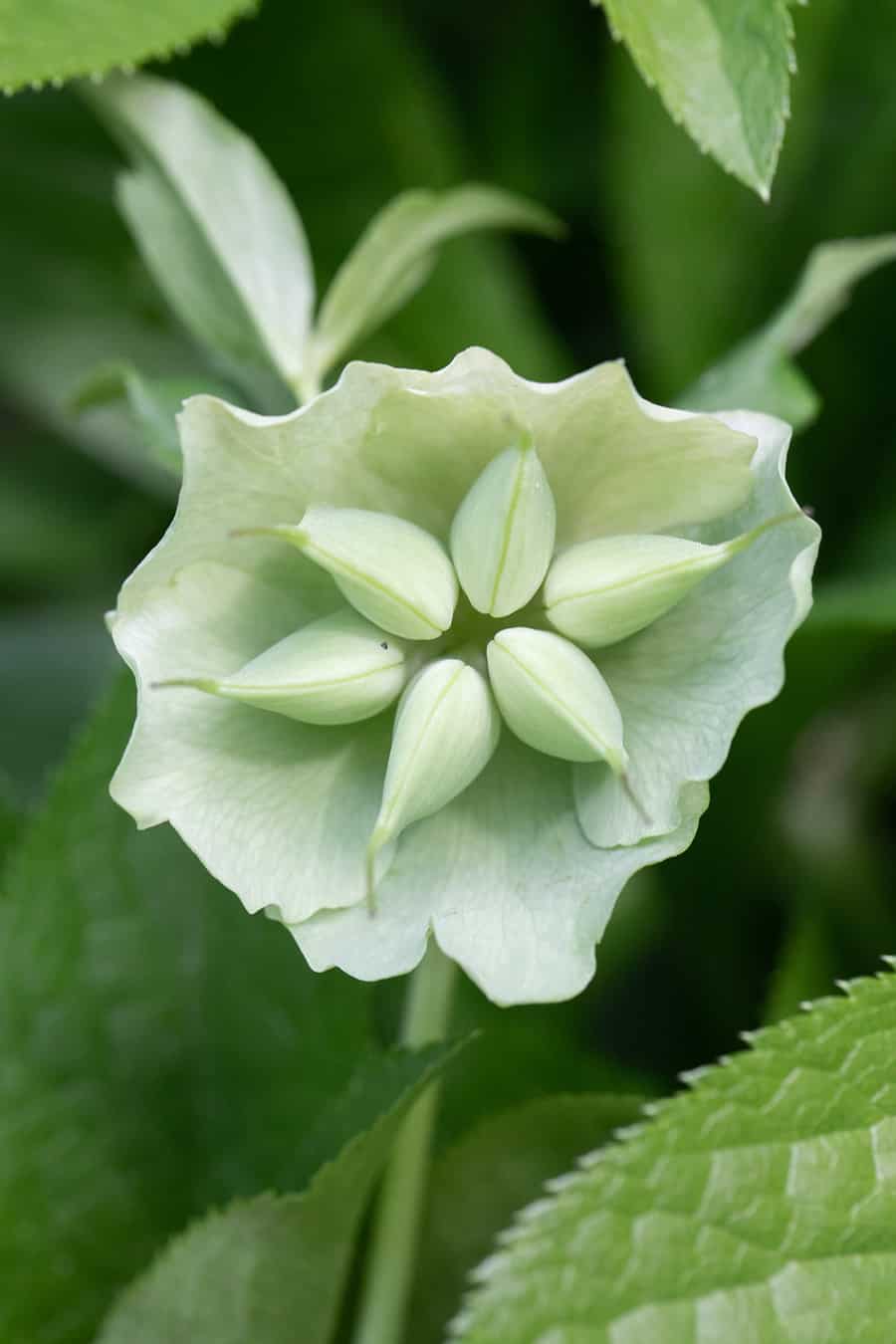 When Do Hellebores Bloom?
Hellebores come into flower during late winter, usually, December, flowering all the way through to the middle of spring. The most common time is between January to mid-March. They are low maintenance which makes them easy to care for but bloom beautifully through the colder months and very early spring.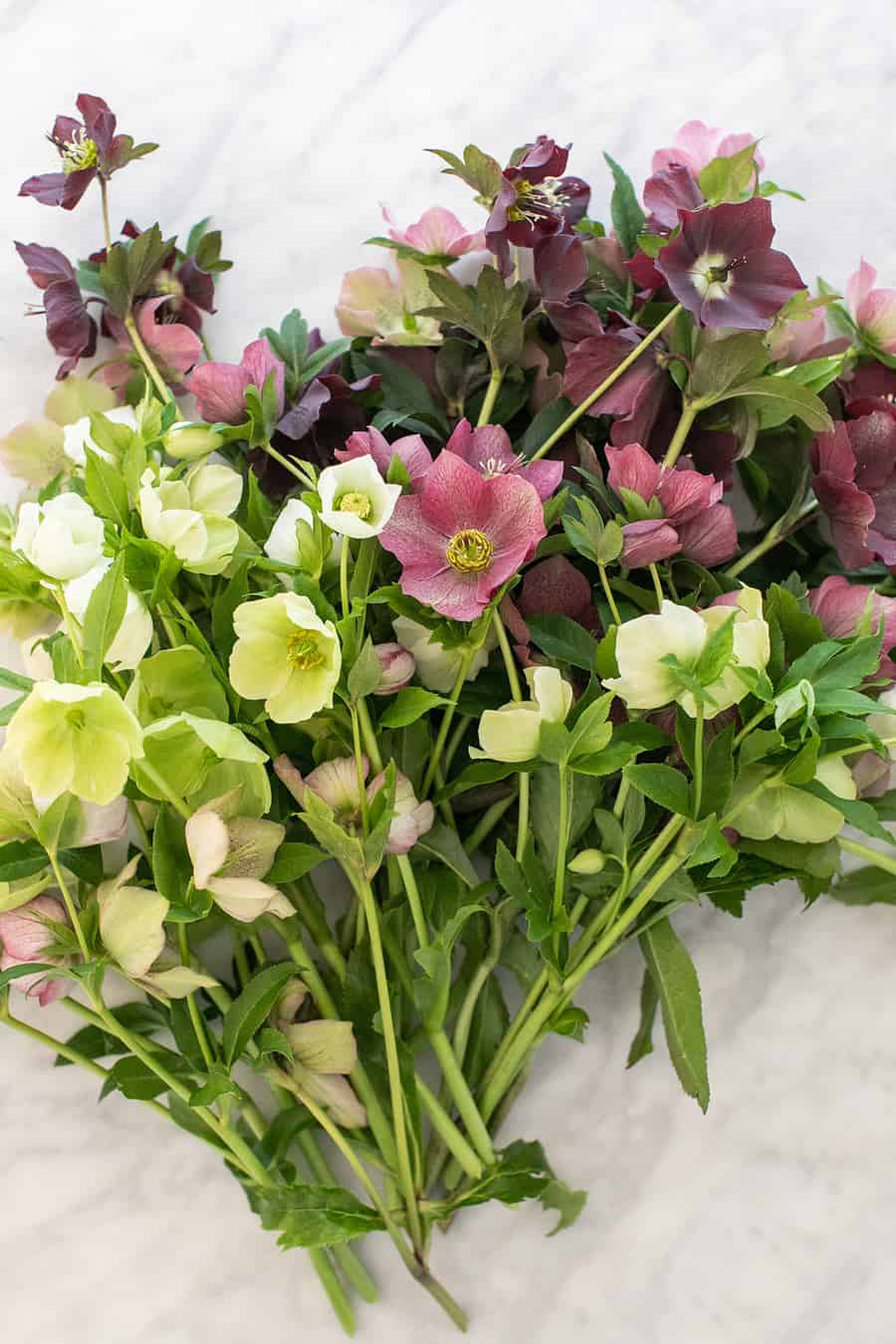 When Should Hellebores Be Cut Back?
Just as you see new growth beginning to appear, you will need to start pruning them. This is usually best to do during the late winter or early spring. From November to December, it's good to remove any dying or dead leaves around the plant.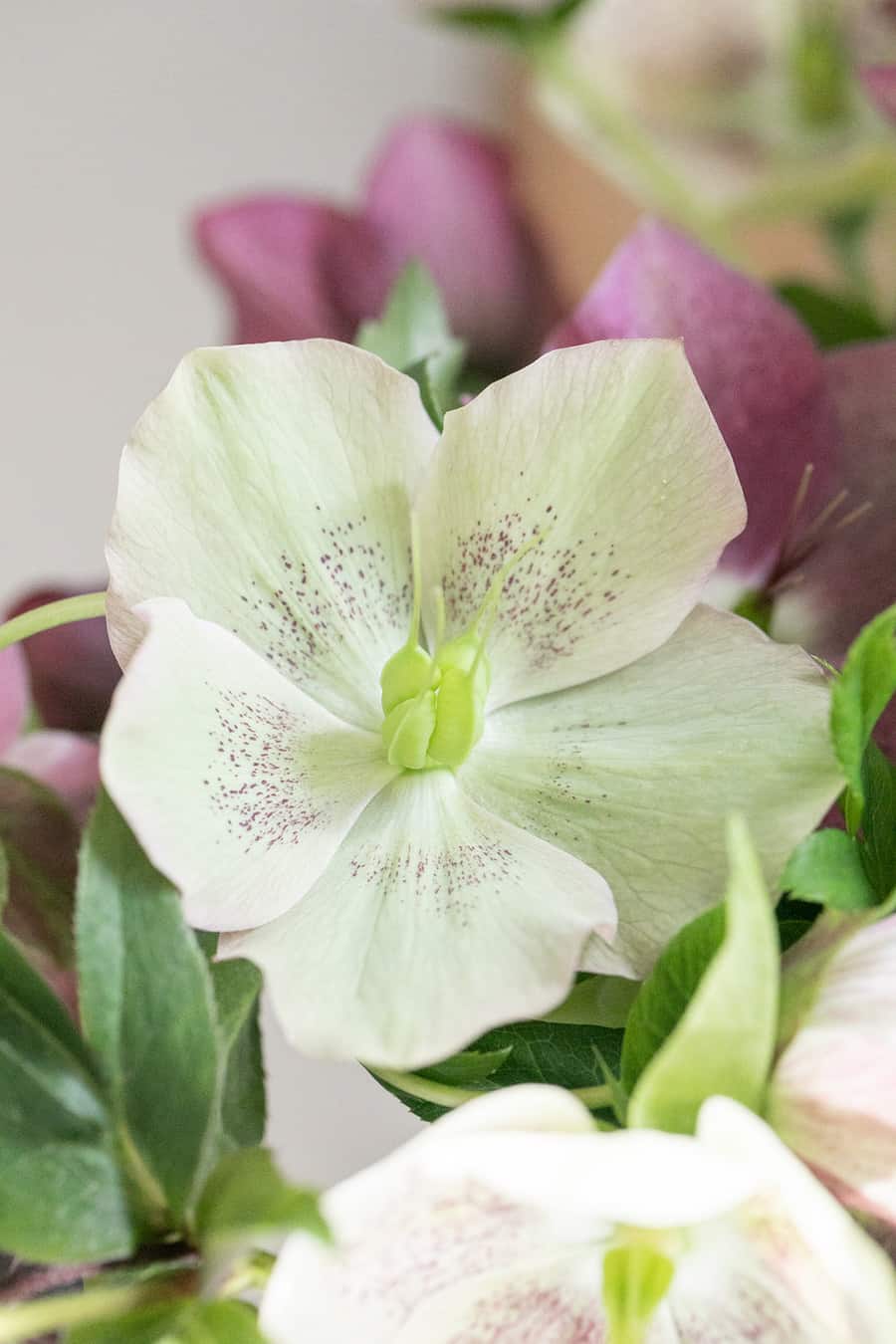 Do Hellebores Die Down in Summer?
Hellebores thrive during the colder months, with the flower beginning to fade during the summer. This doesn't mean they die out however, instead, their foliage still stays attractive so you can enjoy them all year round.
Hellebore, or Lenten rose, can really cheer up any garden or woodland space, especially during winter. If you want to find other ways to flex your gardening creativity muscle, then have a look at our other suggestions.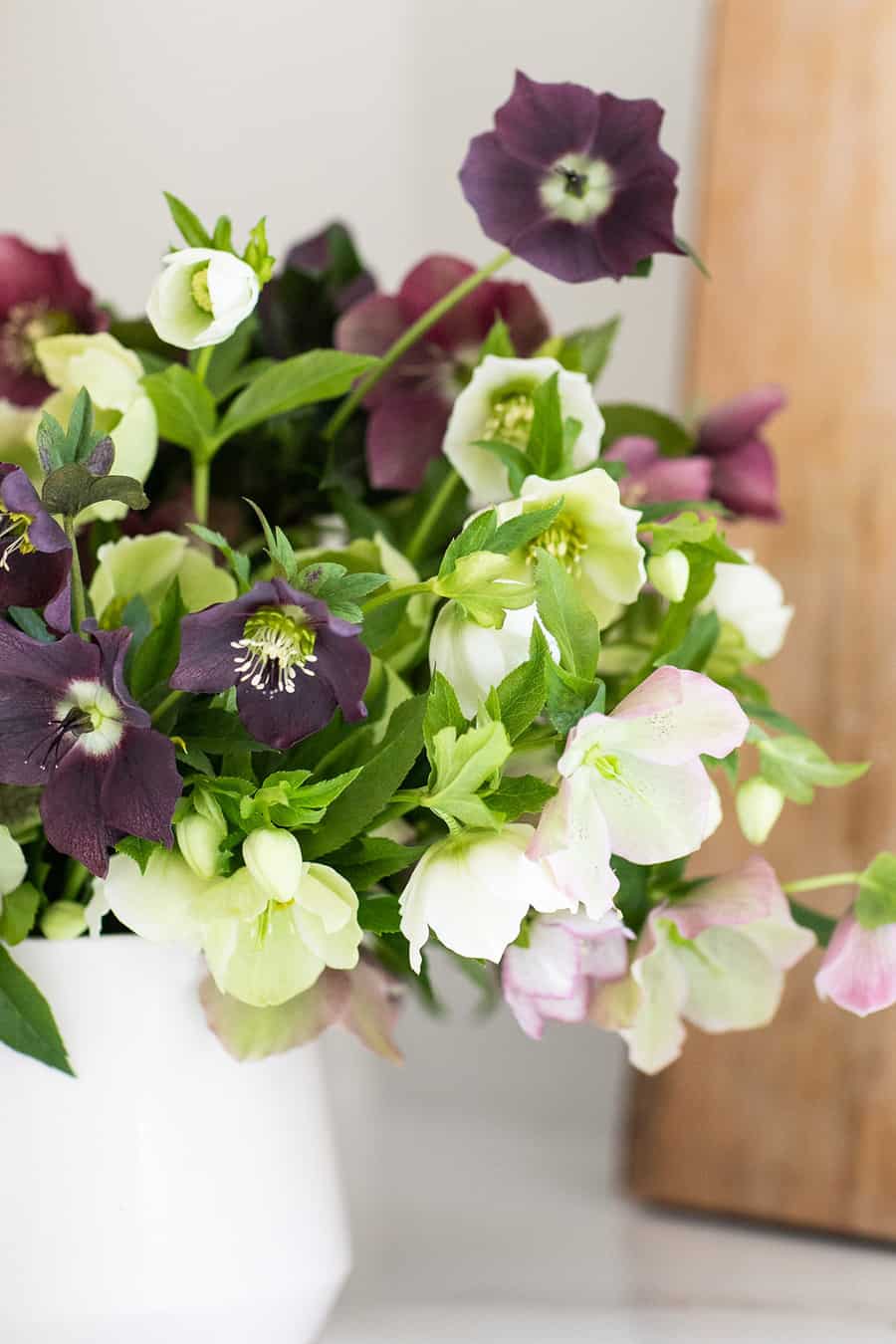 Arranging Hellebore
The best thing about these flowers is how easy they are too arrange in a vase. Simply cut the stems to the length of the vase and then loosely add them in.
We find that they will perk up a bit more once they are cut in fresh water. They always look a little sad and droopy on the garden but come to life more in the vase.
Add fresh water every other day and give them a trim every 5 days to make them last longer.
More Garden Posts You'll Love
5 Charming Small Chicken Coops
We hope you learned a few things about hellebore (lenten rose) and will plant some this year!
You can also FOLLOW US on FACEBOOK, INSTAGRAM, and PINTEREST to see more delicious recipes, cocktails, desserts, and parties!