Learn how to create a beautiful spring gathering and set a gorgeous table! This lemon-themed gathering is perfect for any spring celebration!
Spring is the perfect time to entertain guests and host outdoor parties. With the warm weather and blooming flowers, it's the perfect season to gather loved ones and enjoy the beauty of nature.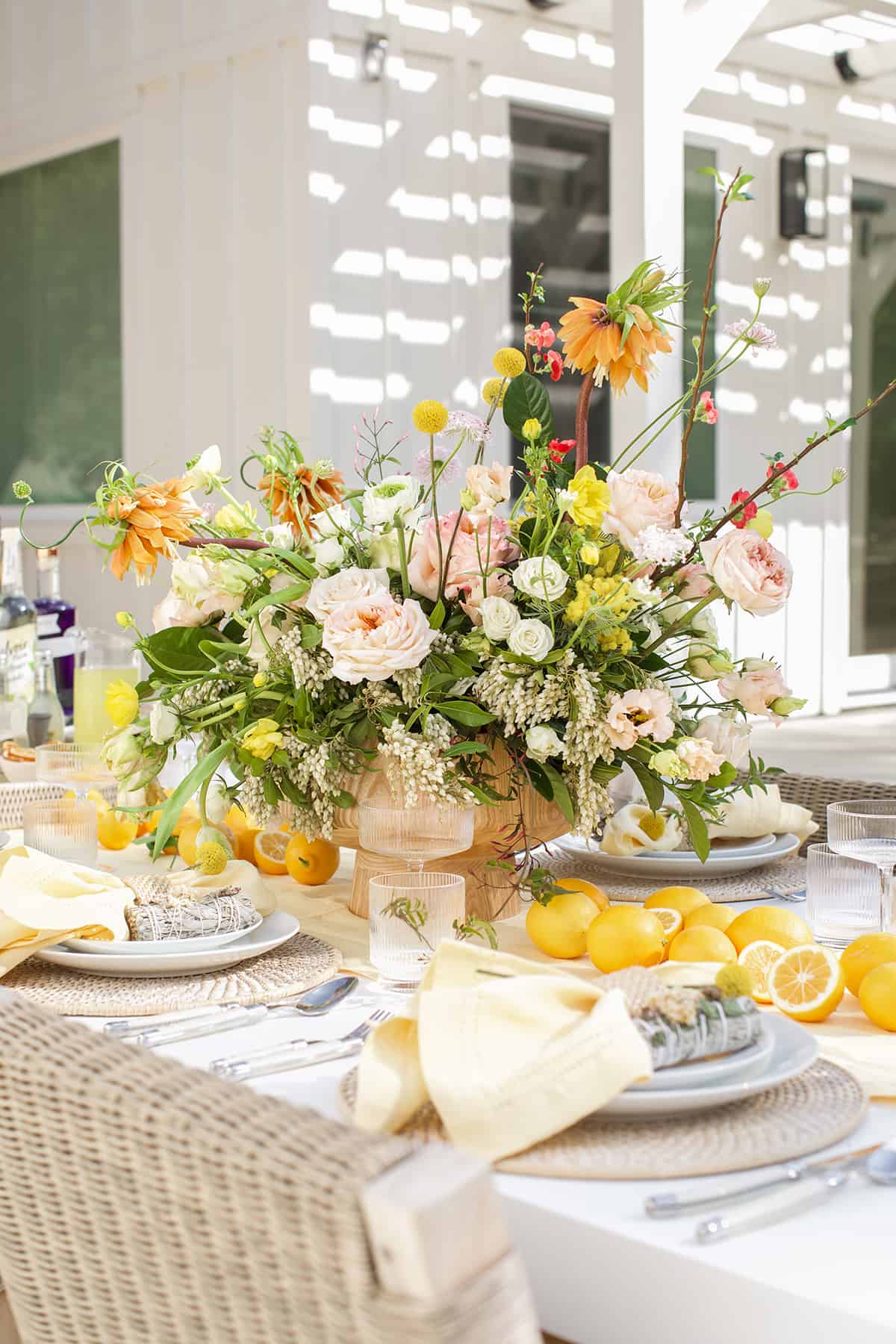 For this spring gathering, I chose lemons ad the theme! Lemons are a versatile fruit that can add color and flavor to any spring table setting.
From lemon centerpieces to lemon-inspired dishes and desserts, this theme is perfect for those who want to add a touch of freshness and vibrancy to their party.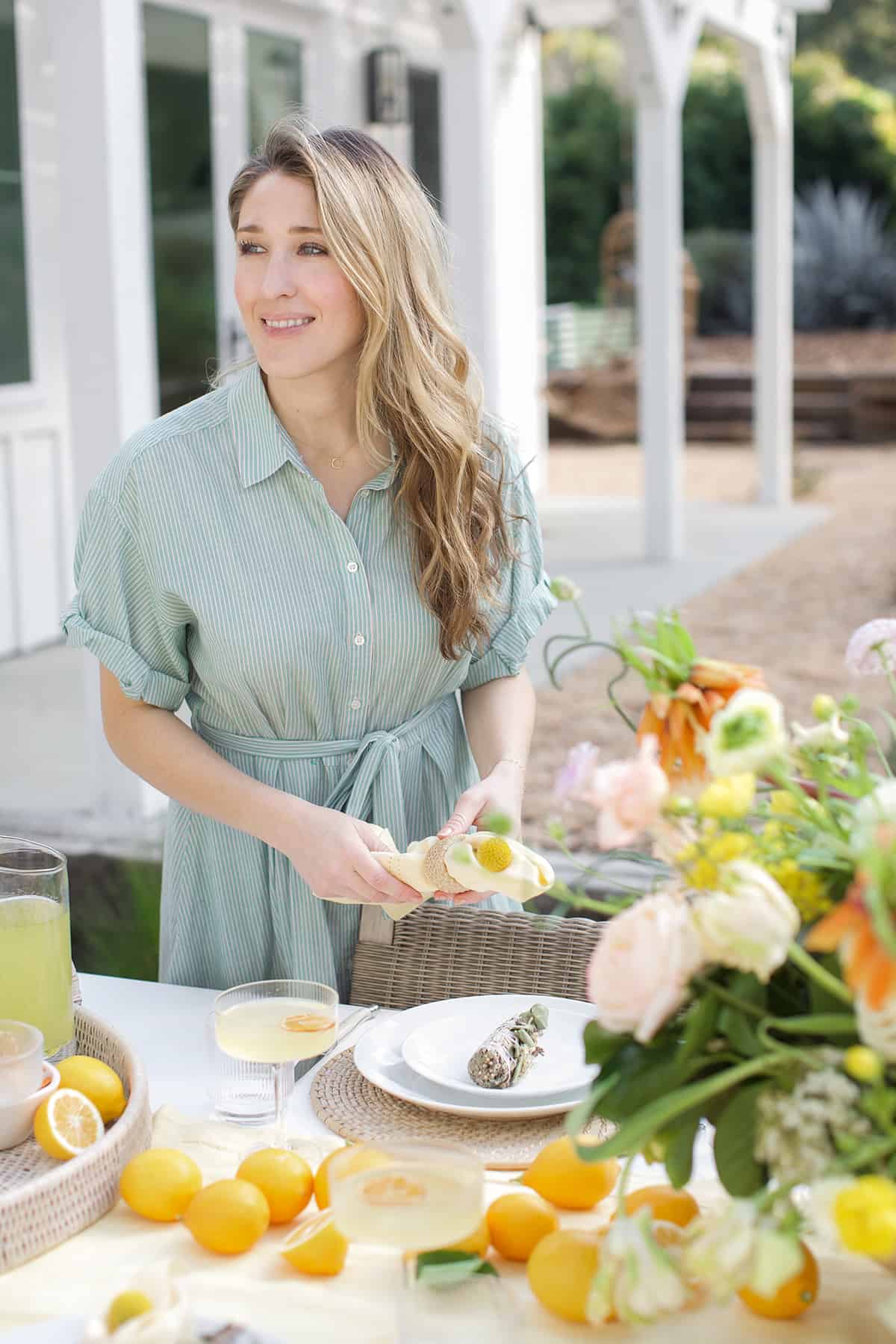 You can get creative when you choose a theme, from lemon-shaped place cards to lemon-scented candles; the options are endless.
This lemon-themed table setting is perfect for any special occasion, such as birthday parties, dinner parties, baby showers, bridal showers, Easter brunch, and Mother's Day. The bright and cheerful colors of lemons will create a happy and inviting atmosphere for your guests.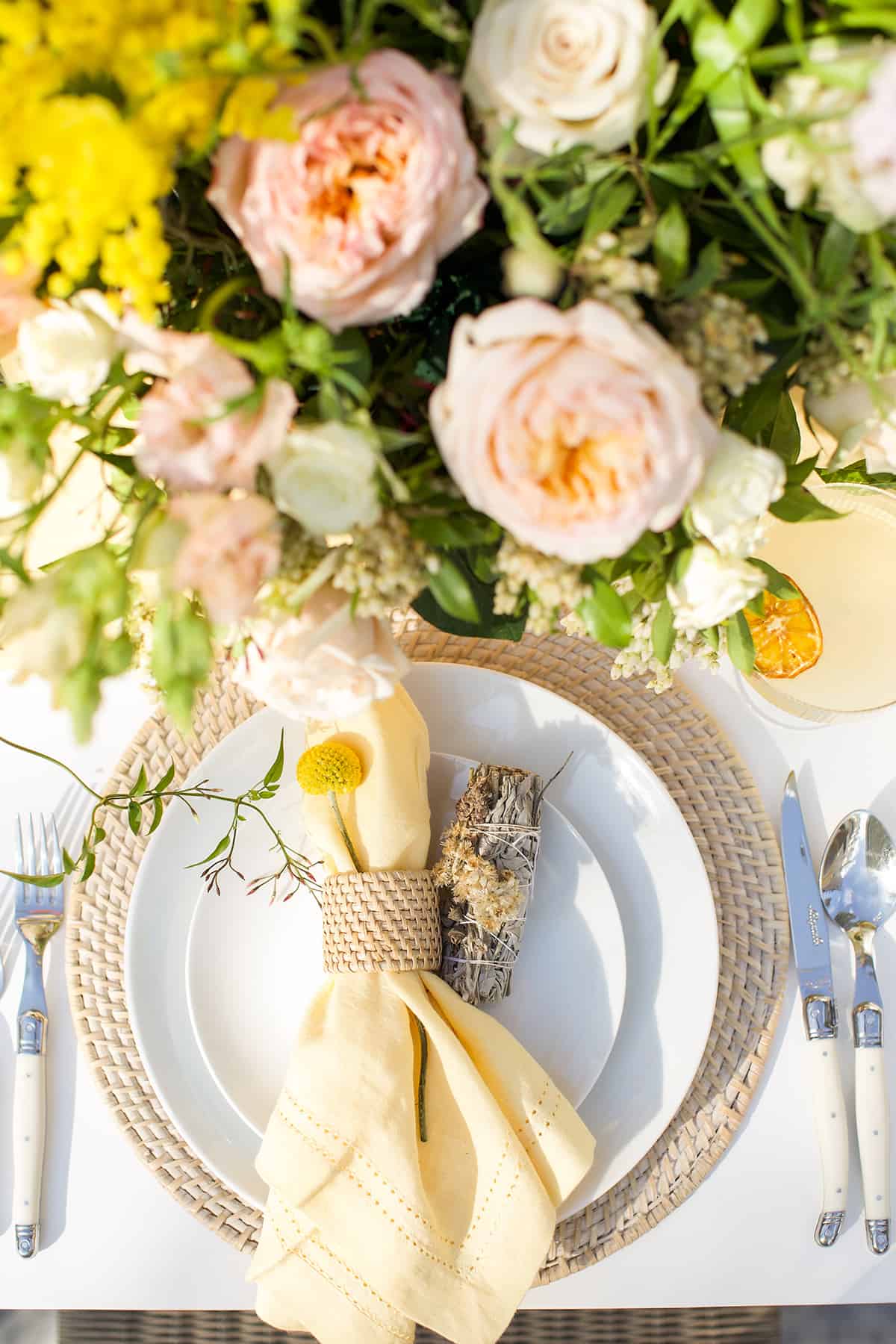 Setting A Lemon Inspired Spring Table Setting
Hosting a gathering is always an excellent way to celebrate spring with friends and family. The perfect theme for your party is lemon, which is colorful and bright, and adds a touch of freshness to your table setting. Lemons are versatile and can be used in various dishes, from savory to sweet.
When it comes to a lemon-themed party, there are a few essentials that you'll need to make your table setting complete.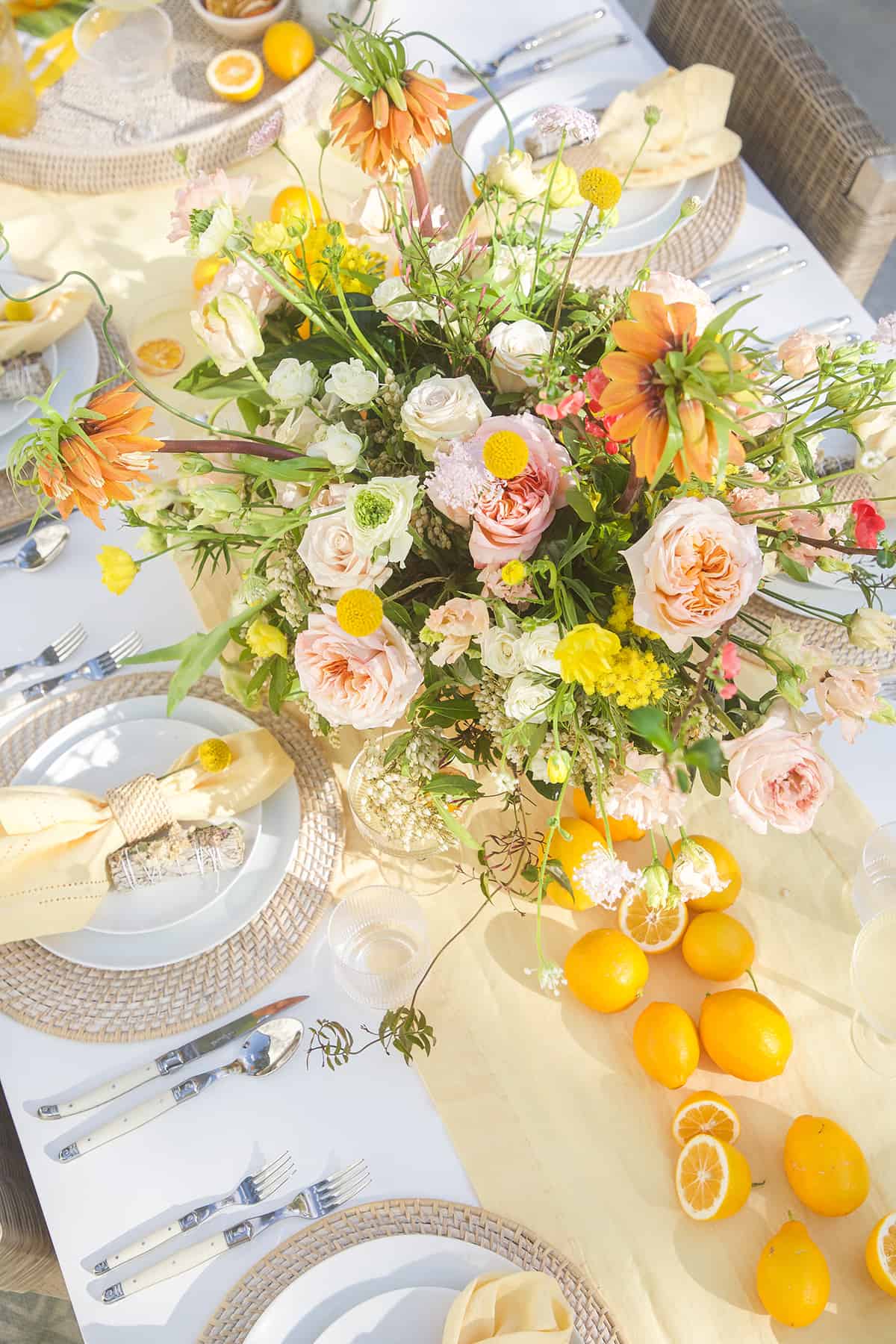 Flowers
Fresh spring flowers in pink, white, and yellow are a fantastic way to decorate your lemon-inspired table setting. Flowers are necessary when creating a table setting and make a perfect spring centerpiece.
Yellow or white tulips are also a great way to add color and are effortless to add to a vase!
To create a beautiful spring table setting, you can also use other natural elements like the garden's branches, twigs, rocks, and herbs.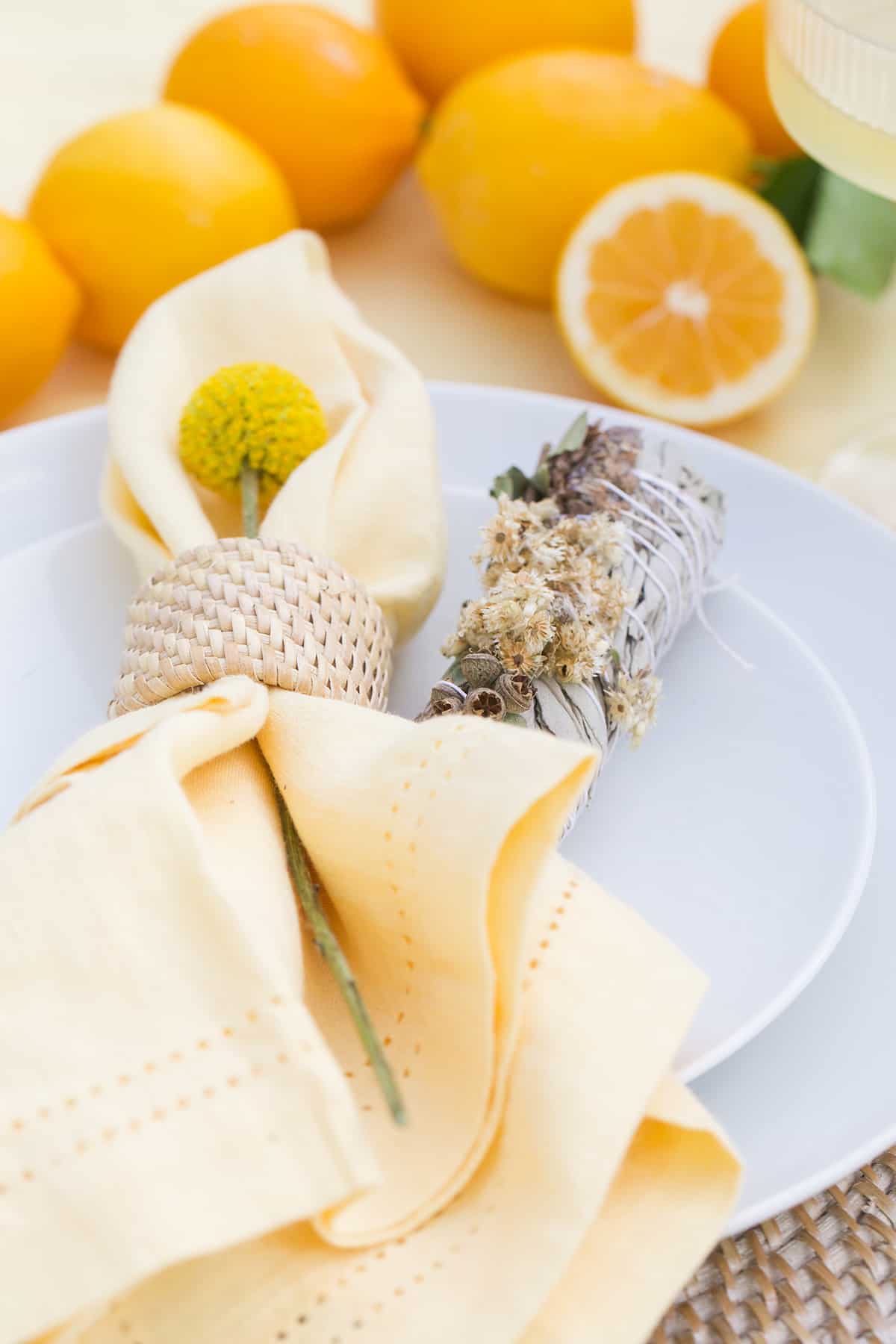 Dishes, Napkins, and Table Runners
We used pale yellow napkins and table runners with classic white dishes. Each table setting has a wicker charger to add depth and texture. Napkin holders are an effortless way to display napkins on a table setting.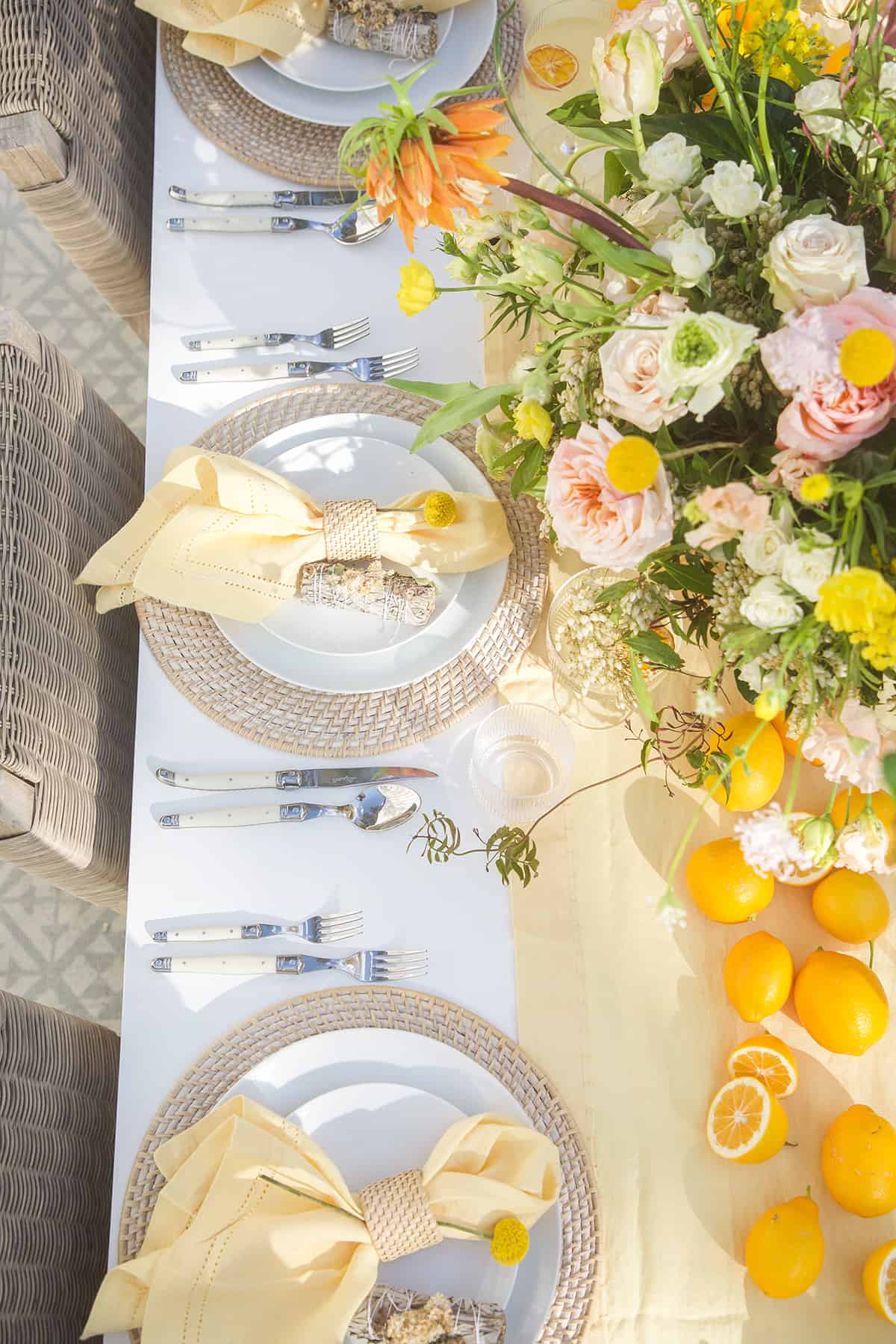 Fresh Lemons
Add layers of fresh lemons down the center of the table. Cut them in half for a different look. They are bright and festive, and fabulous for spring.
Taper Candles
Taper candles are a great way to create an intimate atmosphere.
Chargers
Add wicker chargers to the table setting for a natural and earthy feel. These are perfect for creating depth and texture on the table.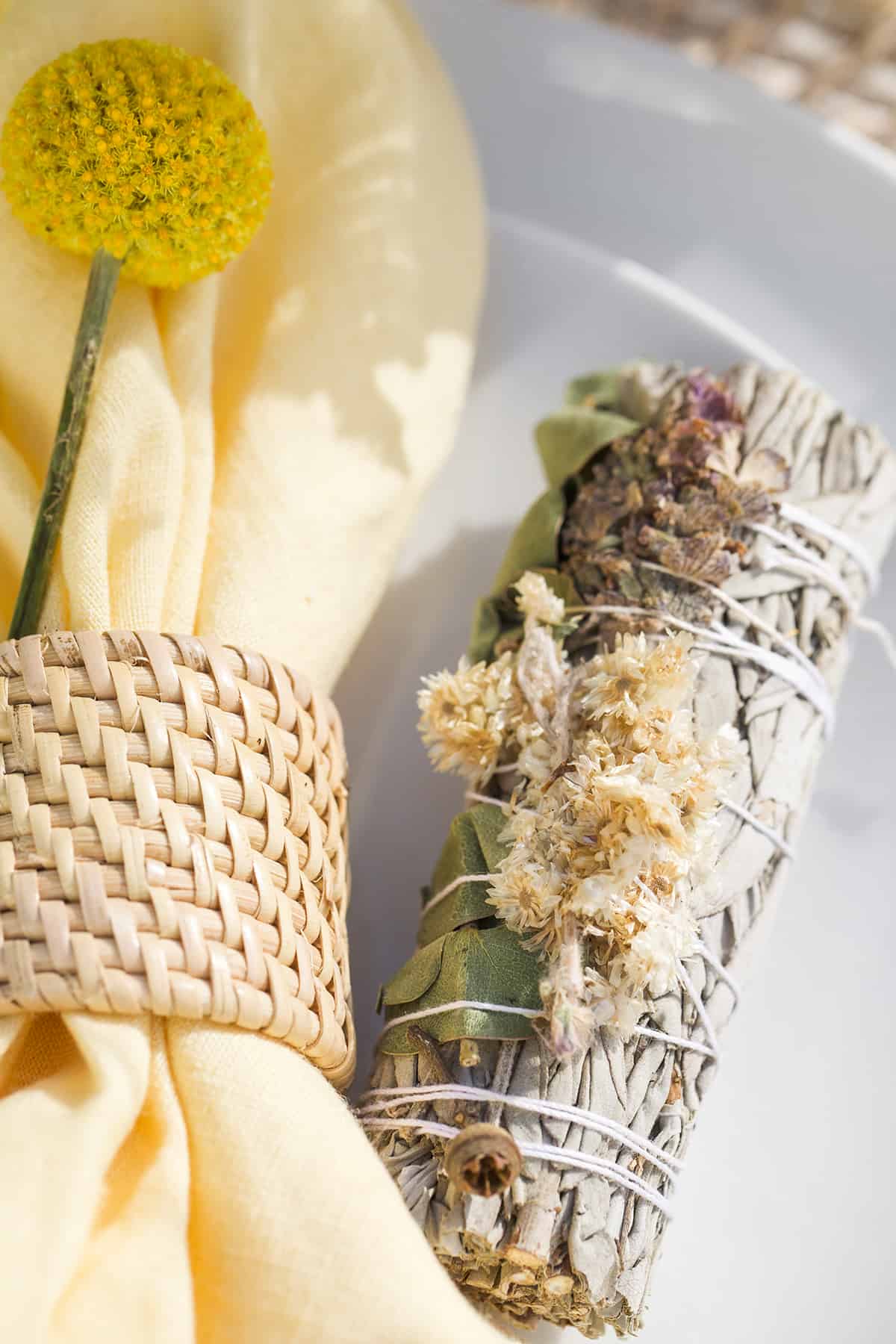 Sage Bundle Decor and Party Favor
Spring is all about refreshing your space, cleaning, and organizing. Bundles of sage have been used for centuries to cleanse and purify the air.
Sage bundles are a great way to thank your guests for coming and add a touch of nature to your lemon-inspired table setting.
How to Set the Table
It's essential to set the table correctly. Follow our guide on setting the table for all my tips!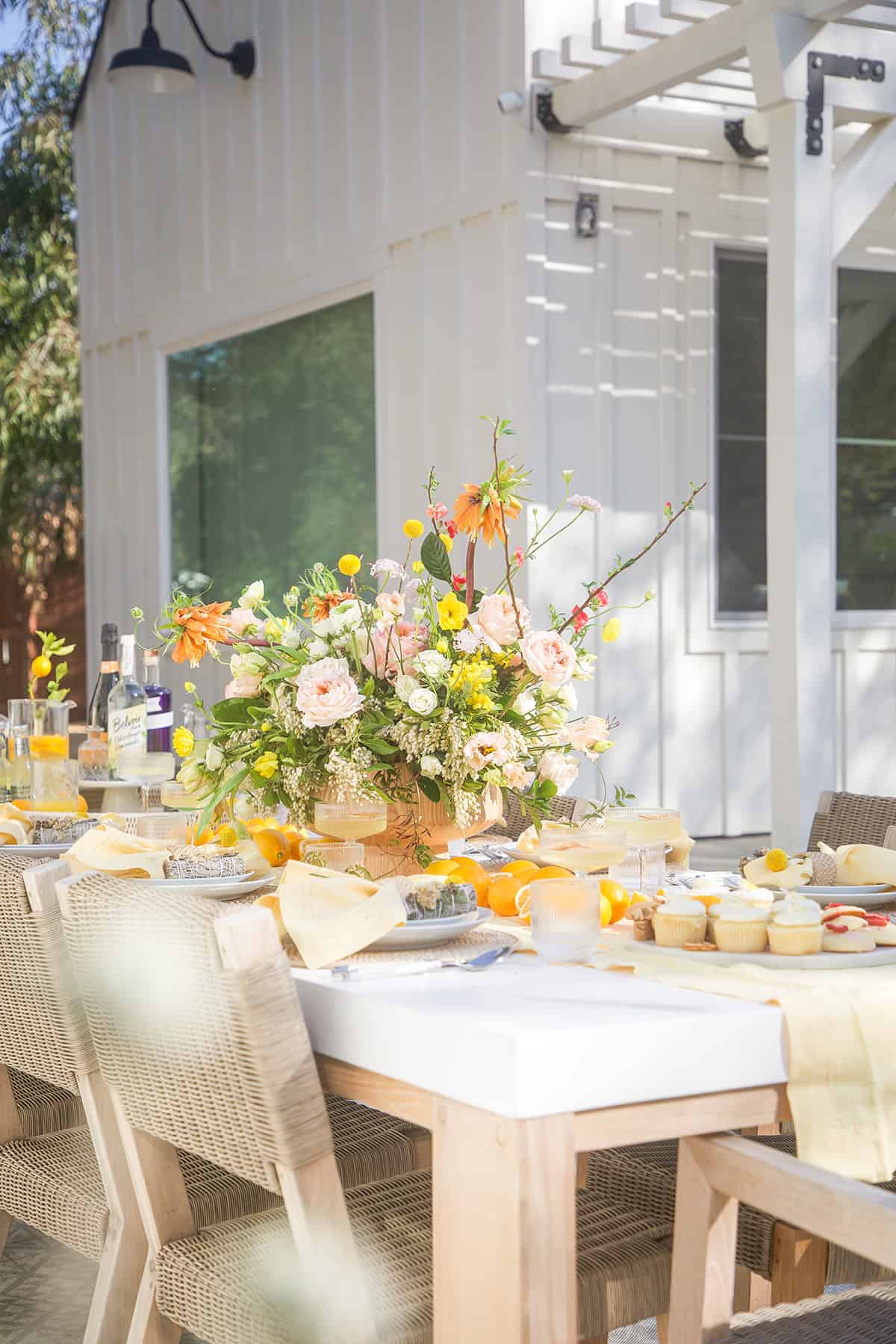 Expert Tips for Hosting A Spring Gathering
Send out invitations via Paperless Post or Evite. It's a great way to keep organized, communicate with guests and make updates.
Flower arrangements are a must, but they don't have to be complicated. Buy small individual vases in different heights and fill them with one or two grocery store flowers.
If you're hosting this for Ester, fold each napkin into bunny napkins. You can also add Easter eggs to the table setting as well.
Use nice table linens when setting the table.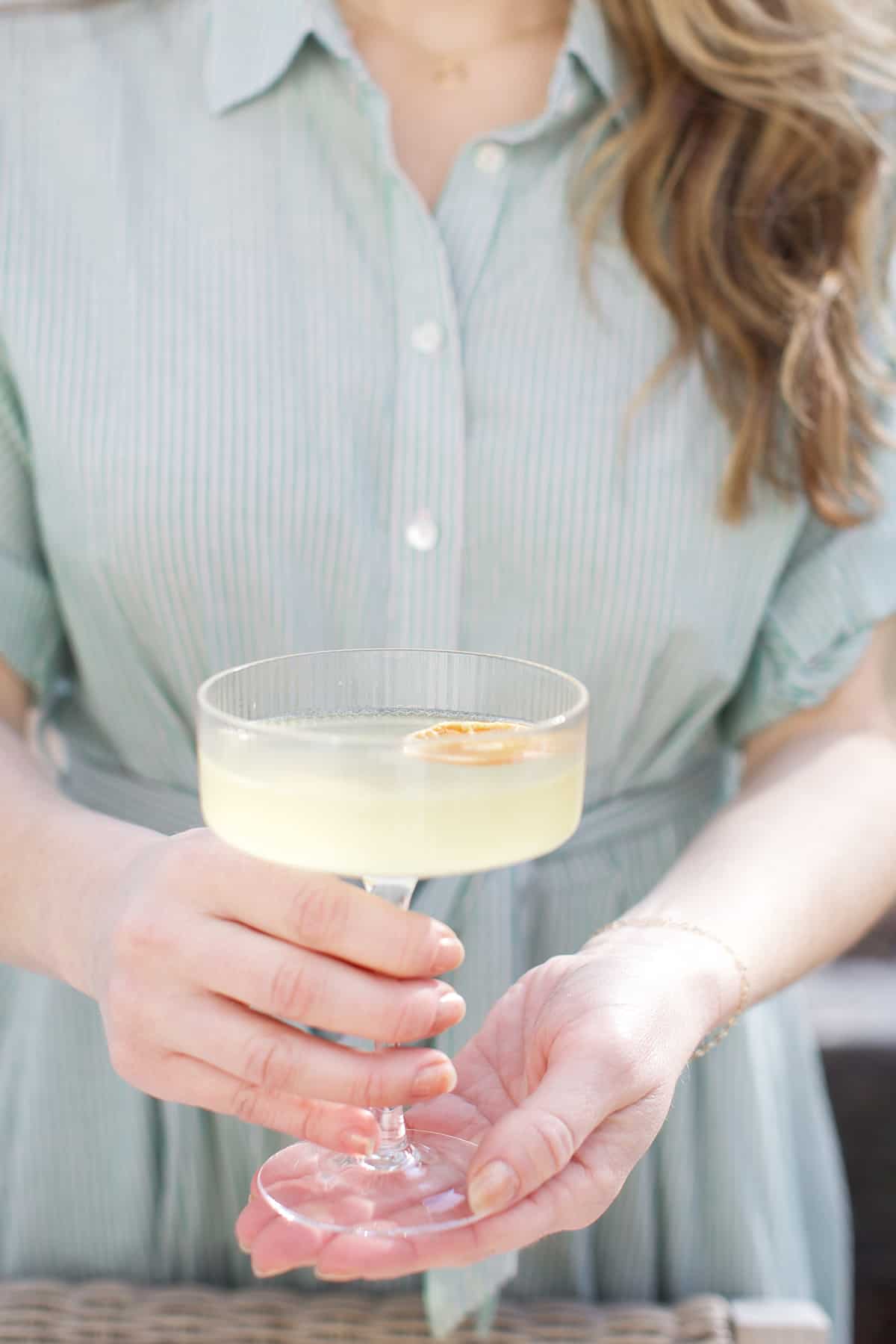 Spring Gathering Menu Ideas
When planning your menu, consider incorporating lemon into your dishes. Some lemon dishes that are perfect for a spring party include:
Lemon Chicken
Lemon Pasta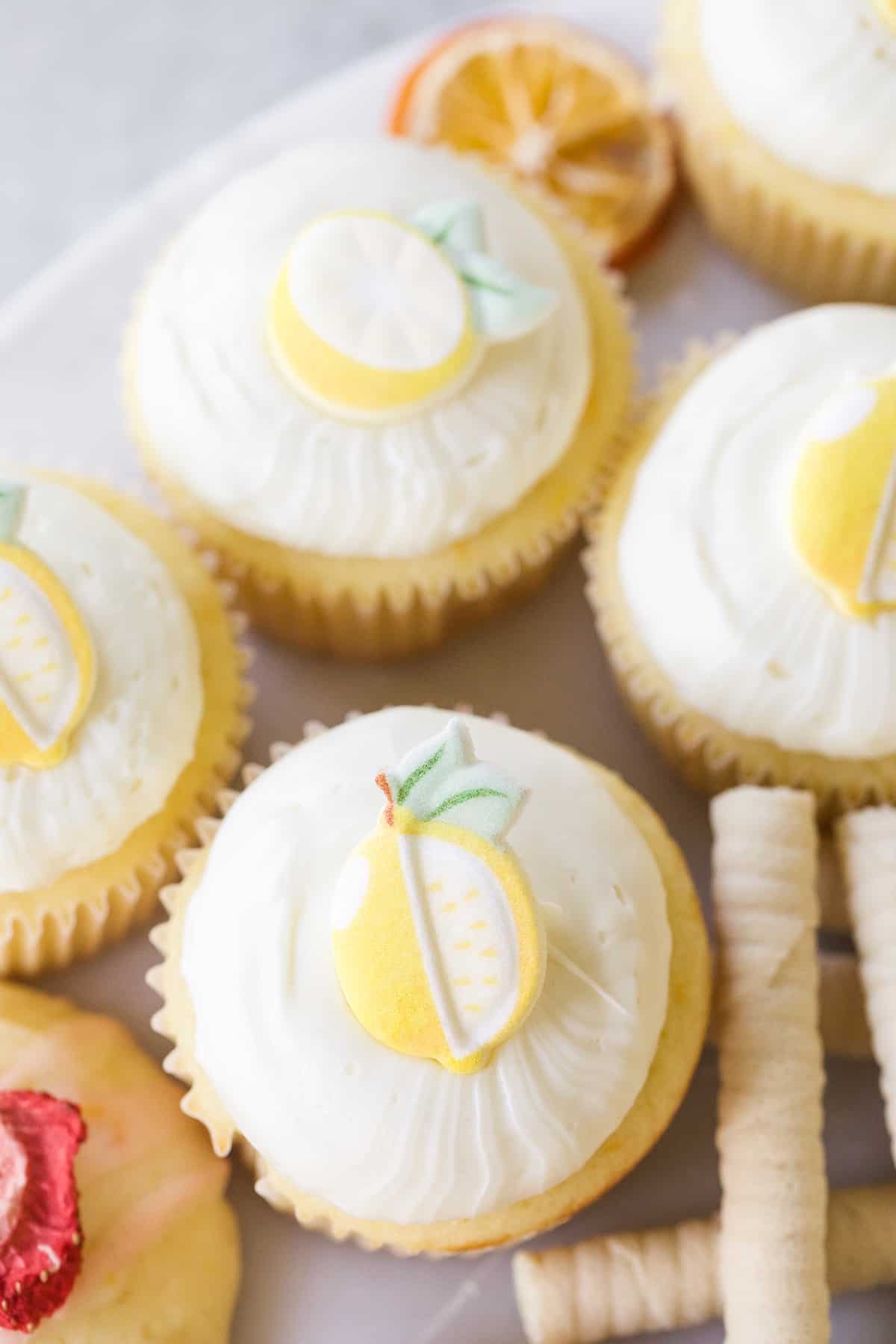 Lemon Desserts
Additionally, lemon desserts are the perfect way to end the night. Some lemon desserts that are perfect for a spring party include: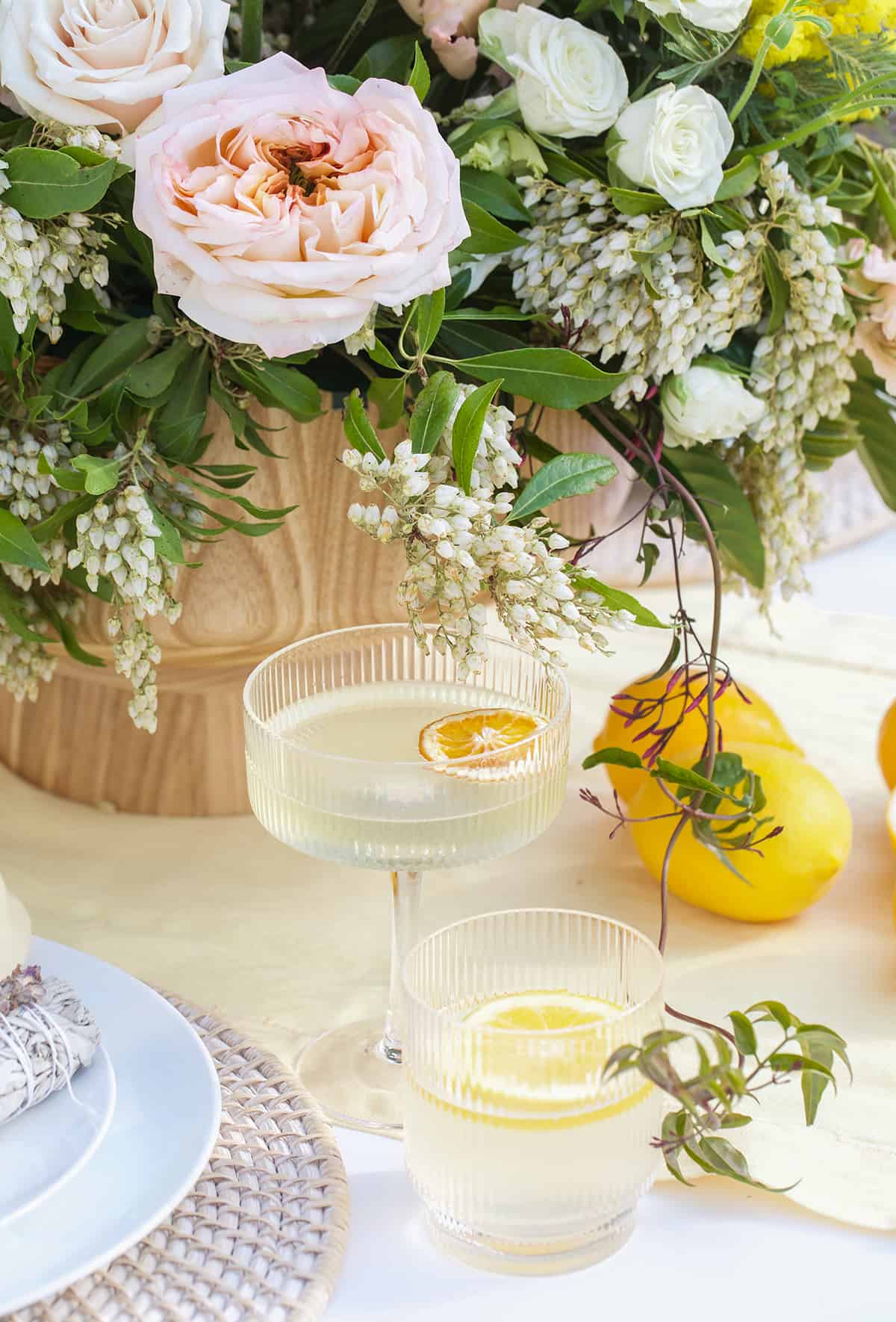 Lemon Drinks and Cocktails
A lemon cocktail is a must at a spring gathering! We have several incredible recipes for lemonade. Any of these recipes will be perfect for a lemon-inspired spring party:
Serve any of these cocktails with our lemon cucumber water.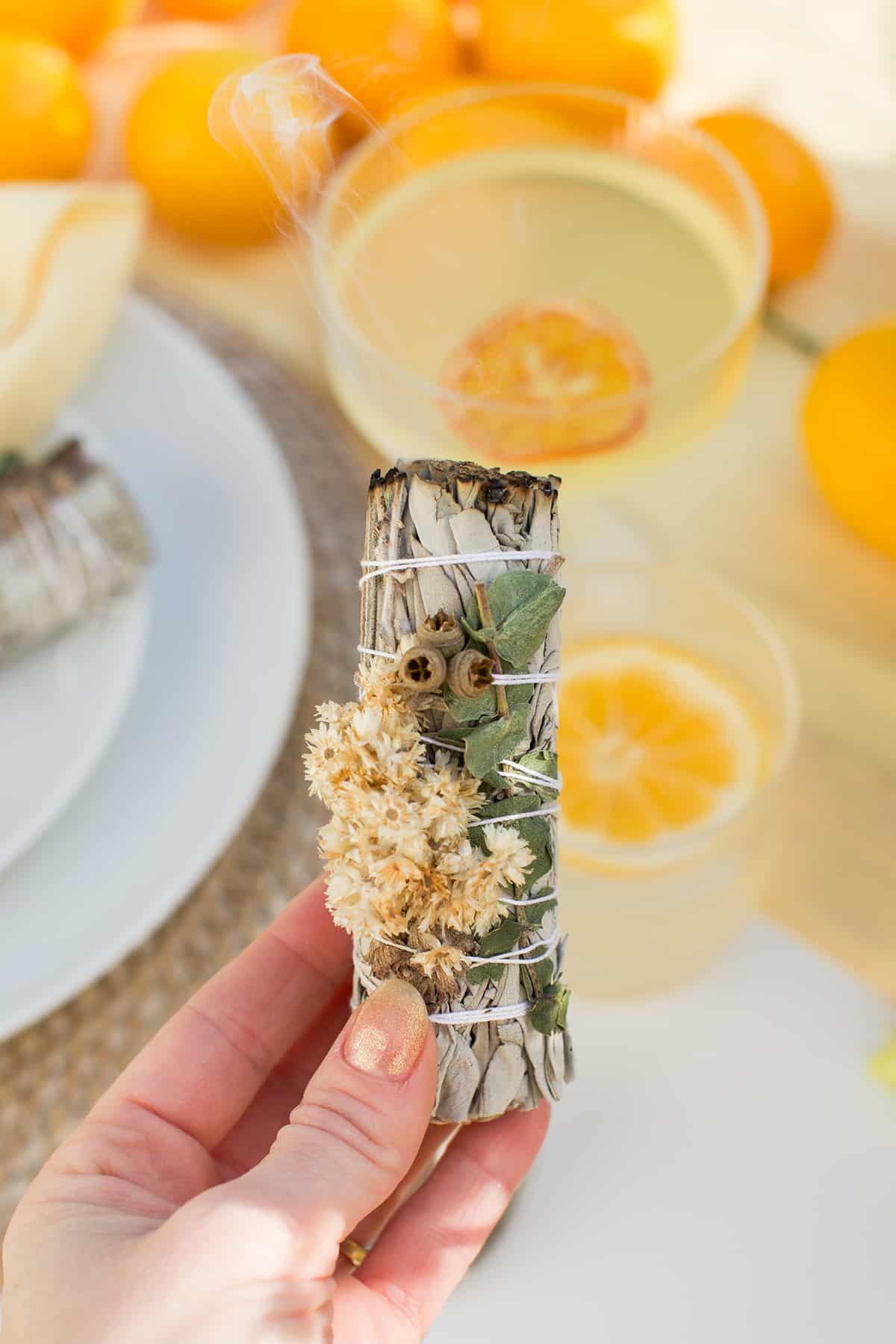 Party Favors and Gifts
You don't need to give out party favors; however, here are some ideas to give guests something!
Lemon-scented candles or soap.
Small potted lemon tree to take home.
DIY lemon sugar scrub or lemon-infused olive oil to give as gifts.
Fresh jars of lemon curd.
Small bottles of homemade limoncello.
For the table setting, we added small bundles of fresh sage for guests to take home and use for spring cleaning. Sage is a natural disinfectant with a lovely scent that complements the lemon theme.
Shop Lemon Inspired Spring Table Setting
If this beautiful spring gathering inspires you, I've linked everything below!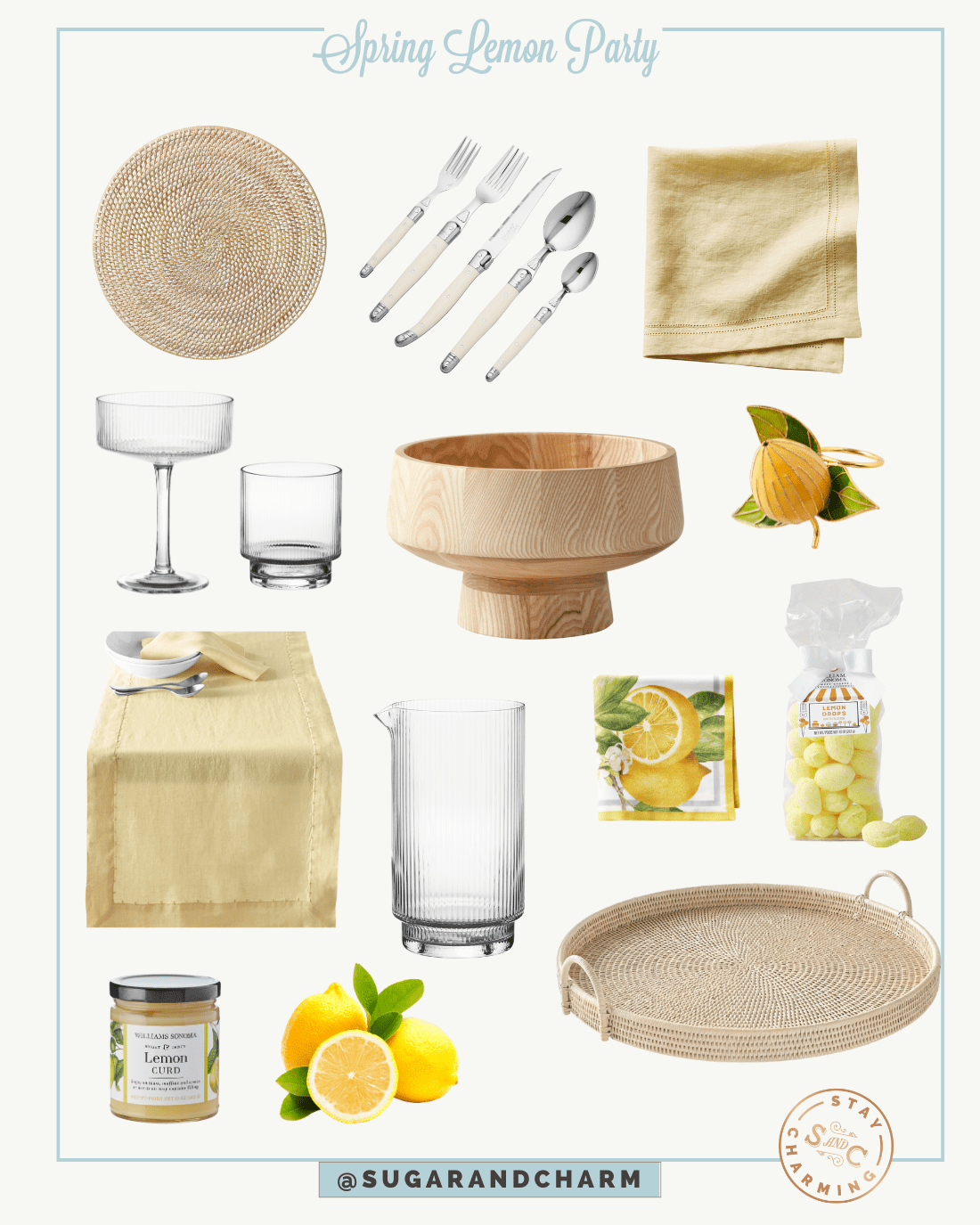 Lemon Spring Table Setting
Here are some of the beautiful items I used to create this lemon-inspired spring table setting:
Frequently Asked Questions
What should I serve at my spring gathering?
For your spring gathering menu, consider incorporating lemon into your dishes. Some delicious options include lemon chicken, lemon pasta, arugula salad with lemon dressing, and a variety of lemon desserts. You can also serve drinks such as lemonade or cocktails incorporating the refreshing citrus flavor.
What are the types of centerpieces?
The types of centerpieces you can use for a lemon-themed table setting are endless! You can use fresh flowers, succulents, candles, lemons, and more.

How do you set a beautiful Easter table?
For a beautiful Easter table setting, consider incorporating fresh spring flowers in bright colors. Use pale yellow napkins and a white table runner to add contrast. Add layers of fresh lemons down the center of the table for added texture and brightness.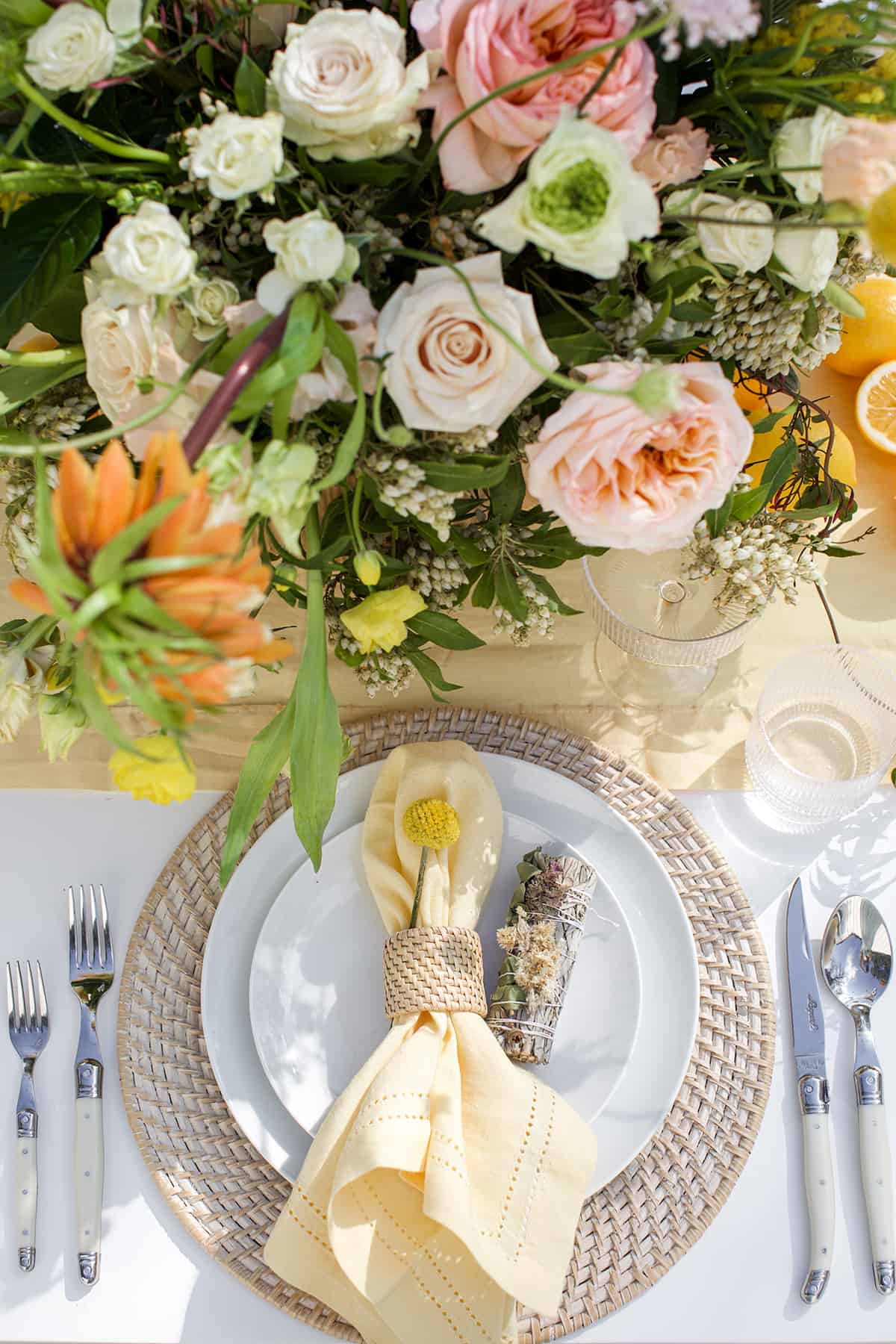 More Spring Entertaining Ideas
Let us know what you think!
If this lemon-inspired party inspires you, we'd love your thoughts! Leave a comment below or tag us on social @sugarandcharm with your pictures!
You can also FOLLOW US on FACEBOOK and PINTEREST to see more delicious recipes, cocktails, desserts, and parties!