We've been hard at work creating a water conservation-friendly, grassless backyard! When you live in a desert climate, it only makes sense to use as little water as possible for the landscape.
Of course, I would love endless acres of green grass, but it's just not our reality here in Los Angeles. Luckily there are many beautiful plants, trees, and flowers that require a low amount of water!
It's actually possible to create a pretty and lush yard using little water, as you can see in these 10 grassless, no lawn backyard photos! How inspiring!
10 Grassless Backyards
I couldn't bare not having any green grass somewhere for Romeo to play on. So we chose an area that's shaded by an oak tree to put artificial grass.
I never thought I would like it, but after seeing it and doing research I think it's going to look great!
What can I use instead of grass in my backyard?
There are so many options! Here are a few below that are great to use instead of grass:
Mulch
Pebbles
Pavers
Native Plants and Flowers
Artificial Grass
Draught Tolerant Plants and Flowers
Trees
How can I landscape my backyard for cheap?
We live on 1/2 acre in Los Angeles that needed to be landscaped and of course we were on a budget. First thing we did was make an overall plan and draw it out on paper. We ended up hiring a friend to help us with the layout and then did everything ourselves.
We laid the decomposed granite, mulch, placed giant rocks around and even built a small rock river in the back.
The main way to save money is to do it yourself. The labor is what costs the most so if you can buy the supplies and do it, that will save a lot of time.
Another tip is to buy small plants and let them grow. It won't look amazing at first but the following year it will look a lot better.
Drip System
A drip system is perfect for grassless backyard. It's simply a small tube that is run along the yard (buried under mulch) that has small holes poked through where plants are.
This is a great way to water plants in specificities areas without wasting water.
Planters for a Grassless Backyard
If you're creating a grassless backyard, you'll want to add as much greenery as possible. Use planters to plant useful herbs and edible flowers. Add a drip system to it for self watering.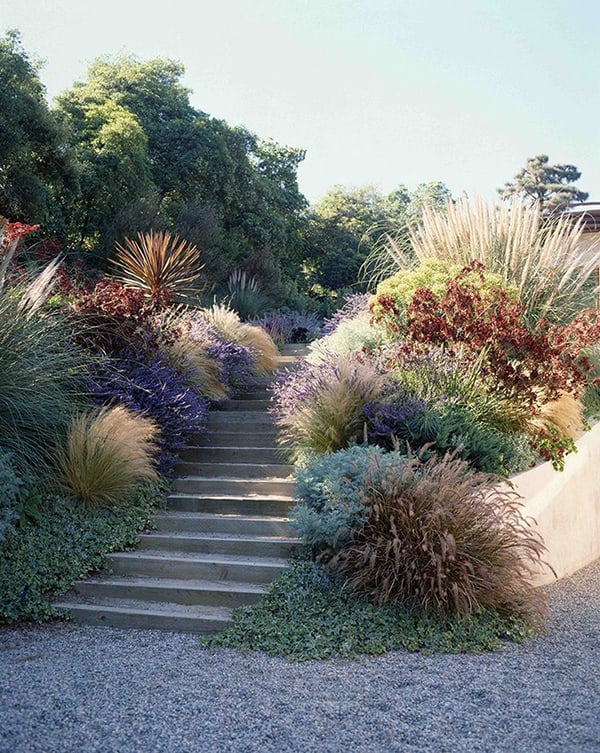 More Backyard Posts You'll Love
First Step to a Backyard Makeover
10 Simple Ways to Add Charm to a Backyard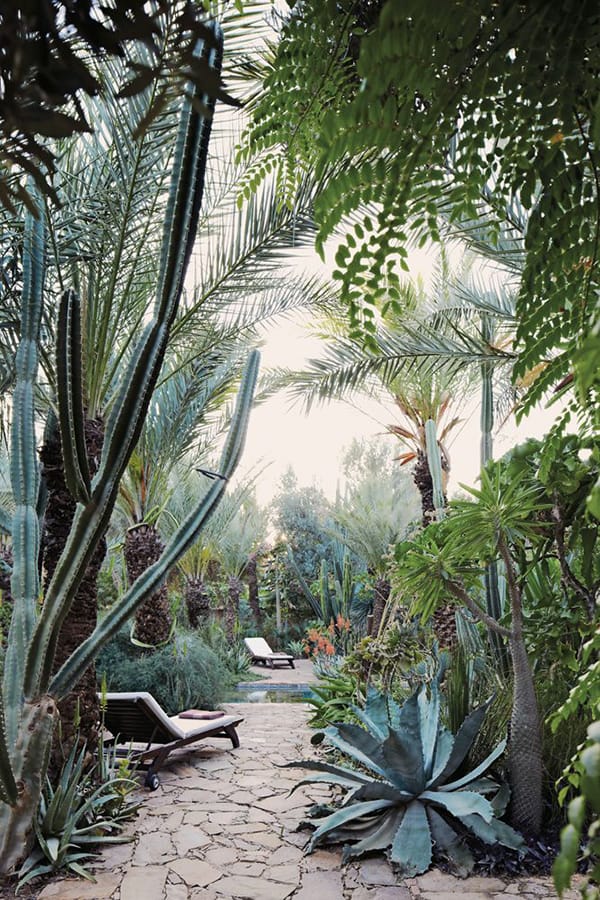 Do you have a grassless backyard and what did you do to get it that way?
Tell us more in the comments below!