A list of the best housewarming gift ideas that range from $20 to $150. These are all great options to give to new homeowners!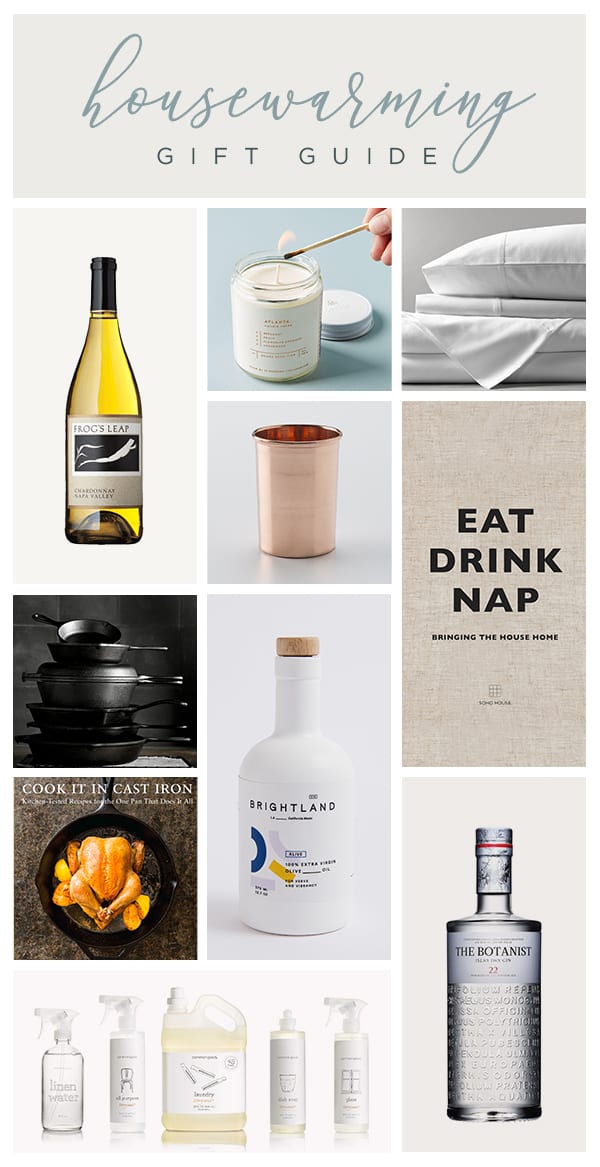 Purchasing a home is one is life's biggest milestones for many people. It's most likely the largest purchase you'll make and one of the most important. A home is the center of it all… family, food, memories, friends, decor.
When someone close to you buys a new home and invites you to their housewarming party to celebrate, it's important to bring a gift. Just as you would a baby shower or birthday party.
What's the best gift for a housewarming party?
We've created a list of our top 10 housewarming gifts ranging from $20 to $150. These are all great options to give to new home owners.
Bottle of Wine
A delicious bottle of wine. Try a white, rose or Pinot Noir and something around $25-35 is a good range. We love Frog's Leap in Napa that's grown organically without irrigation! You can find this at most wine stores or grocery stores.
Cast-Iron Pan
A cast-iron pan. They last forever and there are so many easy meals to make in them! Also, cast iron is inexpensive, this one is $39 and comes with a silicone handle.
Cook Book
Gift a cast iron cookbook with the pan for a very charming gift! Cooking is a fundamental part of a home, so gifting anything that has to do with cooking is a great gift option.
Classic Bottle of Gin
Gin is a classic and elegant spirit that makes a great gift for spring and summer housewarming parties. The Botanist is made with 22 hand-forged botanicals.
Organic Cotton Throw
Organic cotton sheets or throw. There is truly nothing better than beautiful bedding or a cozy throw. Boll & Branch has luxurious bedding and reasonable prices for the quality. Truly one of our favorite bedding brands! Picture by Lisa Diederich.
Homemade Cleaning Kit
A cleaning kit is one of our favorite housewarming gifts. Learn how to put together a charming cleaning kit here with pure ingredients and everything you need for laundry too! A clean home is a happy home!
Beautifully Scented Candle
A beautifully scented candle to warm a new home is a great gift. We usually always have a candle burning in our home for mood and scent. Roam candles are simple and customized to different cities.
Coffee Table Book
Gift a coffee table book like Eat Drink Nap which is all about hospitality and one of our favorite design books by SoHo House.
Copper Tumblers
Copper tumblers are a great addition to a bar or open shelf. They look gorgeous placed out and they're useful for drinking Moscow Mules!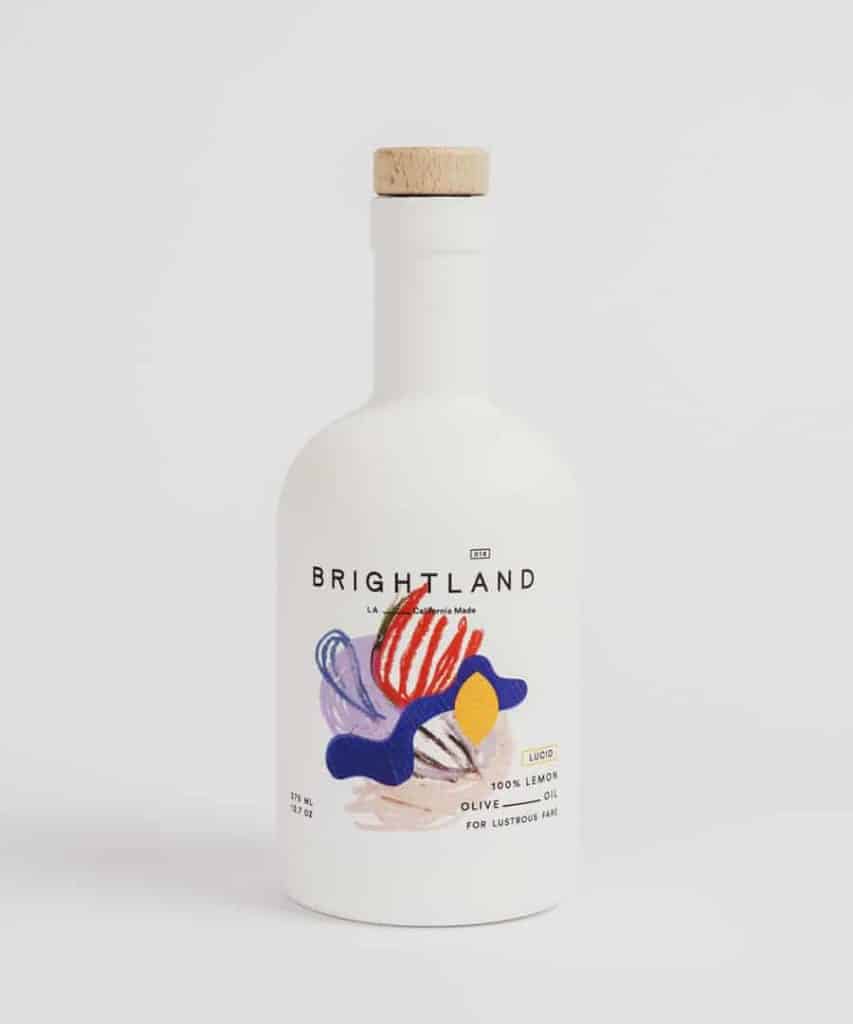 Good Bottle of Olive Oil
A good bottle of olive oil such as Brightland. Not only are the UV-protected bottles charming, but the olive oil is also packed with good fats and antioxidants and made in California.
How much is appropriate for a housewarming gift?
The cost of a housewarming gift will depend on your personal budget. What do you feel comfortable spending? How close are you to the person? Anywhere from a $25 bottle of wine to a $150 gift is appropriate.
Do you open gifts at a housewarming party?
You do not open gifts at a housewarming party. Opening gifts at parties as an adult is usually for baby showers or bridal showers and that's it. So it's not something we promote, but think it's acceptable at those two occasions.
Is a bottle of wine a good housewarming gift?
A bottle wine is one of our top 10 gifts for a housewarming party. Wine is all about relaxing, socializing and enjoying the simple things in life. Why not help the new home owners start a wine collection! Go for a white, rose or a heavier pinot noir!
What gifts have you given for a housewarming party? We'd love to know!