Sharing all the tips for hosting an olive oil tasing party at your next dinner gathering.
Most of us have partaken in wine tastings and learned tips for doing it properly, but has anyone ever tried an olive oil tasting? We've done this a few times in Paso Robles and Ojai and it's always been really fun! I think it would be a great idea for a table activity while entertaining too!
How to Host an Olive Oil Tasing
I'm always keen on the flavored oils, especially garlic which tastes delicious on a salad. To learn a little more about how to host an olive oil tasting, Fig & Olive, one of Los Angeles's chicest restaurants, gave us a tasting tasting awesome tips!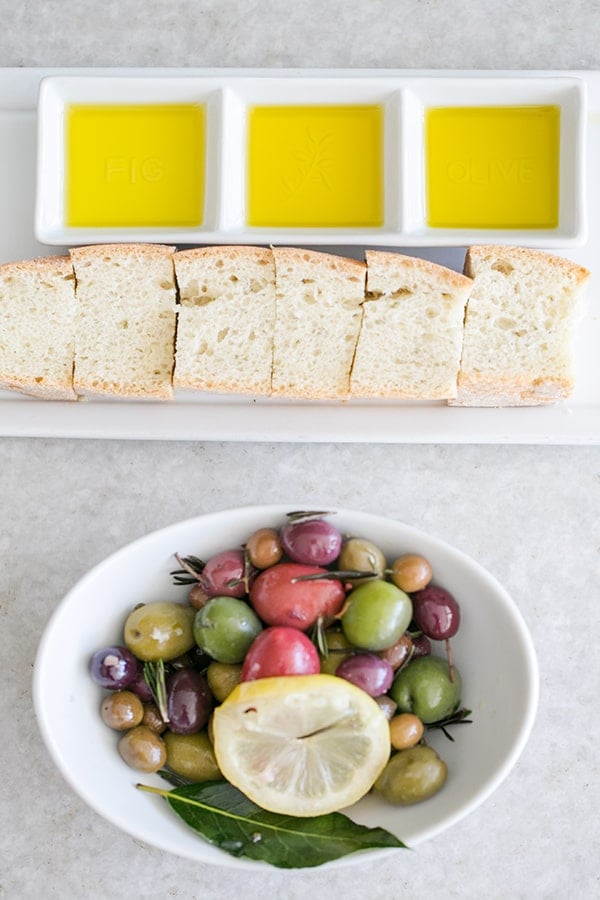 They also shared a recipe for my favorite cocktail served there and a few easy entertaining ideas below. Now just grill some fish, and you're all set for your next dinner party!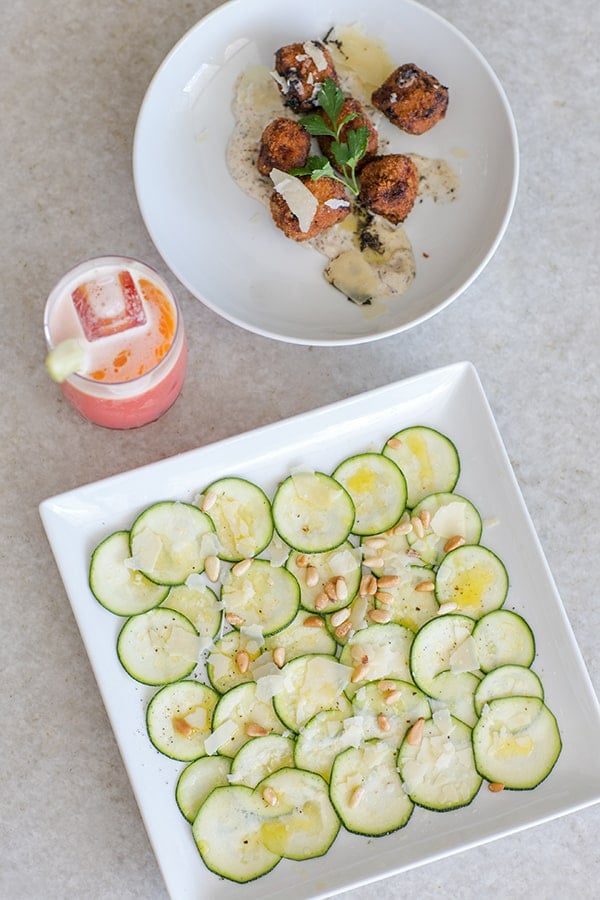 For an easy appetizer, thinly slice zucchini, drizzle with olive oil, add parmesan, pine nuts and salt and pepper! Delicious and a breeze to make!
And for an easy dessert, buy (or make) shortbread cookies, spread mascarpone cheese on top, add some sliced strawberries and drizzle with balsamic vinaigrette.
More Entertaining Ideas You'll Love
Cast Iron Skillet Olive Oil Cake
Skillet Cake with Orange Glaze
How to Throw a Last Minute Birthday Party
You can also FOLLOW US on FACEBOOK, INSTAGRAM, and PINTEREST to see more delicious recipes, cocktails, desserts, and parties!