We are so excited to share our Sugar and Charm cleaning checklist!! Having a clean, organized home is key to feeling clear and just having a positive and good wellbeing. Download our checklist below!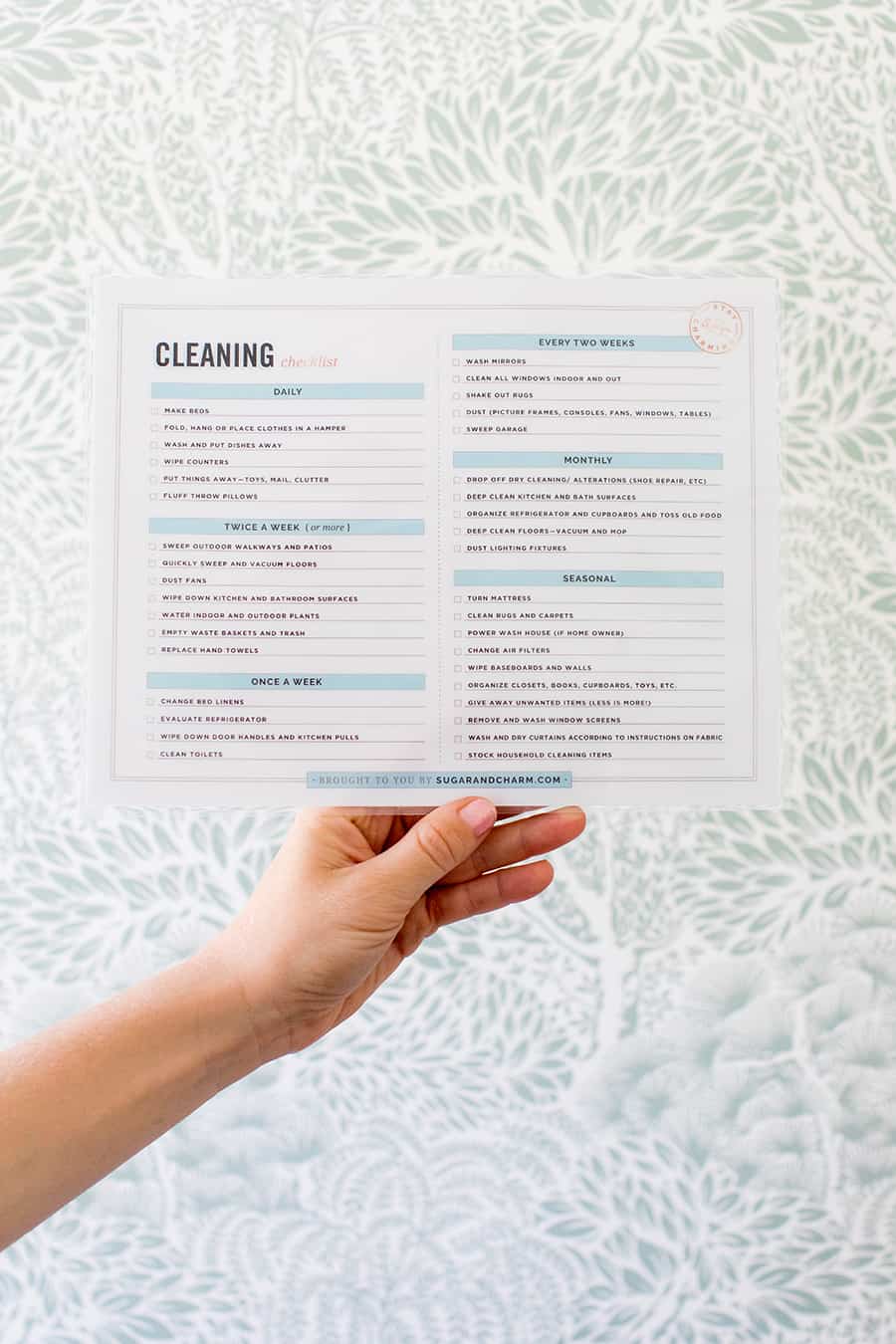 A clean home is a happy home and we feel so much better when our homes are clean and things are put away! It's also imperative for entertaining and throwing a successful party, especially a last-minute party!
Since most people do best with lists, we decided to create a cleaning checklist which lists different tasks daily, twice-a-week, once-a-week, every two weeks, monthly and seasonally!
Cleaning Checklist
You can print this handy list out every month and check off as you go. You don't have to check the "daily tasks" if you do them since you'll have 30 checks!
But rather just look over the list at the end of every day to make sure it's all completed. You can also laminate it and use a washable pen to check off the tasks daily and weekly!
This checklist is here to act as a reminder of tasks that need to be done throughout the season. It's a wonderful reminder to do little things that are often overlooked and it's here to help you stay on top of it.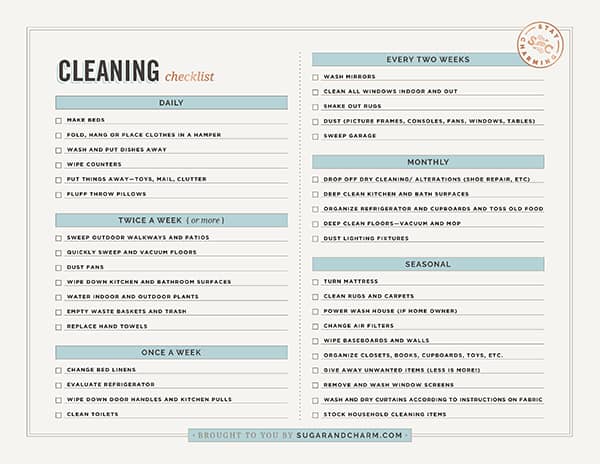 This way cleaning is easier and becomes part of your daily life! You can download it here and if you share, please tag us on social @sugarandcharm!
Also, check out 5 DIY natural cleaning porducts! Stay charming, tidy and enjoy!