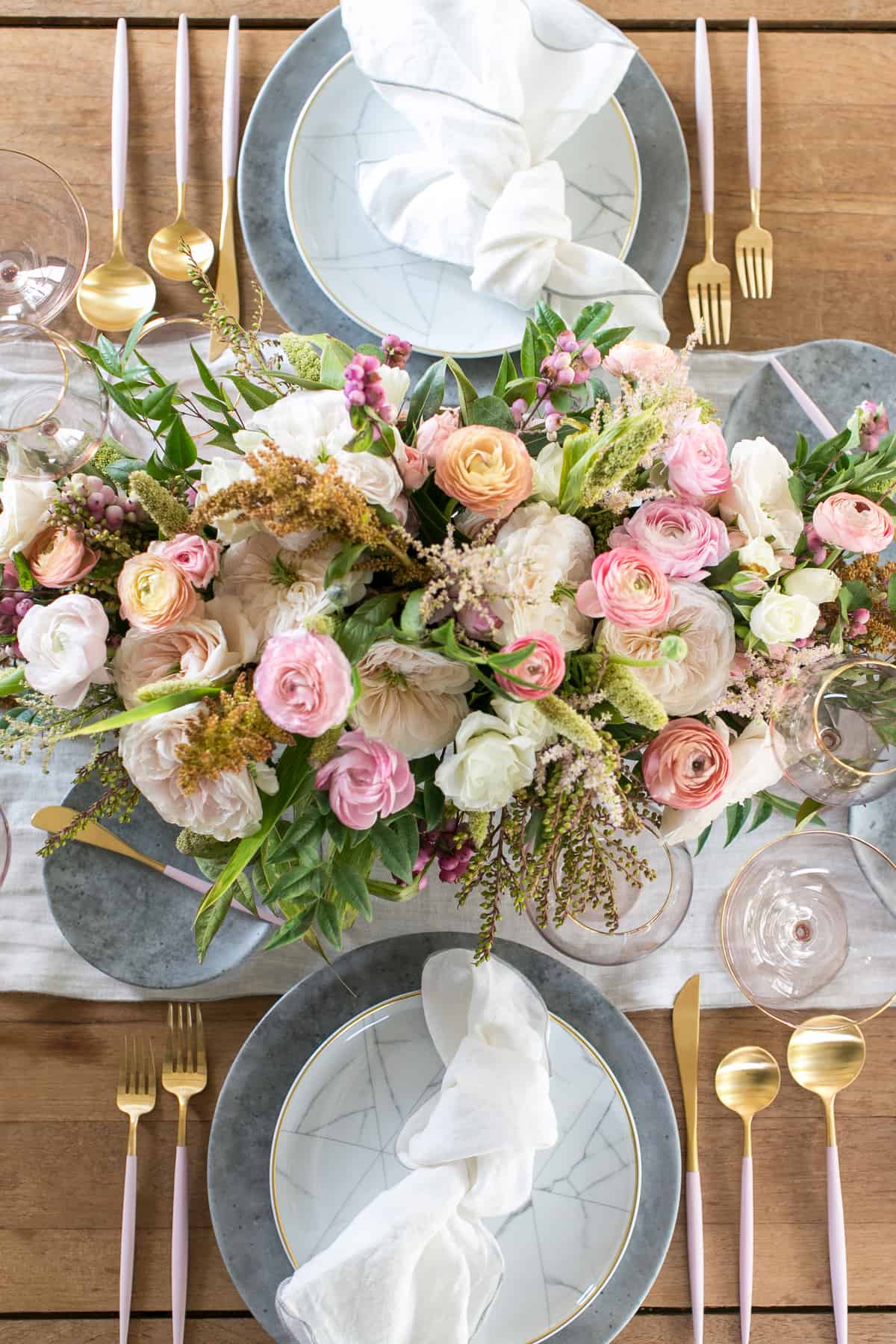 With November upon us, I wanted to share my 5 steps to a beautiful Thanksgiving tablescape. Twice a year I like to do a little more of an elaborate table escape and, of course, it's for the two biggest food holidays, Thanksgiving and Christmas!! This is when the linens, nice dinnerware and more glasses than you can drink from come out and we set a beautiful table to make the holiday extra special. So try out these 5 steps below and you'll be on your way to one charming table!
1. Linens – We are all about the small charming details when creating a table escape and linen is one of my all time favorite materials to use for dinner parties. Parachute, who also made these luxurious baby linens, has a line of stunning linens that are durable, dirt-resistant and made of European flax. They're also very easy to use when setting a table and something as simple as a napkin tied in a knot looks great placed on the table!
2. Choose materials and colors – This year for my Thanksgiving tablescape I was inspired by marble, concrete and then shades of pink and orange. I love being able to use natural linens and then add pops of color with flowers, glasses and spray-painted pumpkins.
3. Add in a charming linen table runner to tie everything together. A chic table runner can make such a difference to the overall look. I can't recommend it enough!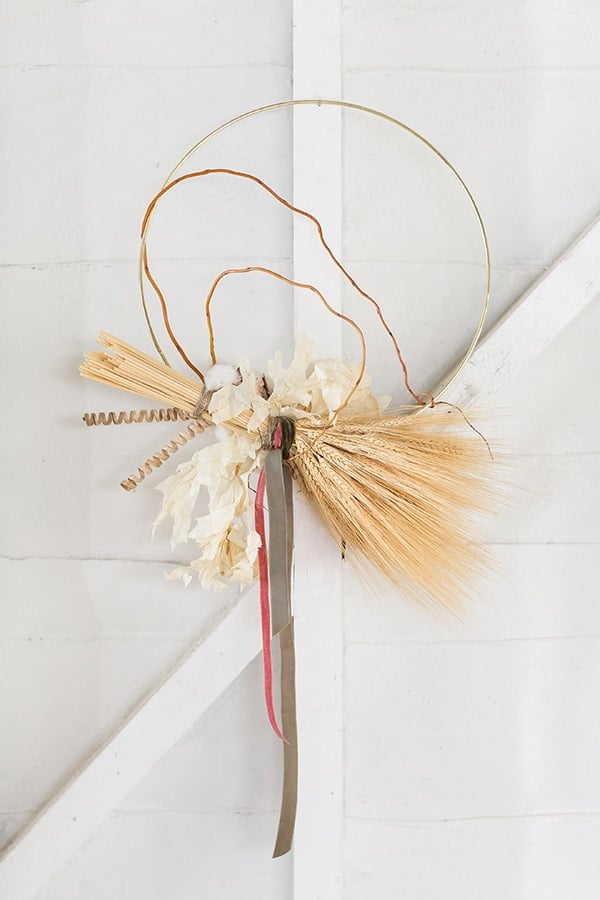 4. Flowers – If there's any dinner party you should splurge on the flowers, it's Thanksgiving! Order a pretty arrangement or try to make one yourself. Make sure it's a low one so people can converse over the table.
5. Add a formal touch – For holidays like Thanksgiving and Christmas, it's nice to add a little formal touch to make it different from regular dinner parties. To do this, set out extra glassware, like water, wine and cocktail glasses (at least 3 glasses for a luxurious look) and then set out a full setting of silverware, including a bread plate. You can see our modern table setting guide here.
Lastly, this isn't really a step, but just sweet dessert inspiration, because it's dessert, hello! For an easy entertaining idea, I created a simple caramel apple station that you can serve at the table! This is so easy and so much fun to make! Slice apples, add lemon juice to them so they won't brown, then add caramel and other toppings to the
This post is sponsored by Parachute