The ultimate guide for an easy Thanksgiving dinner and table decor! Sharing easy recipes and the best way to cook a turkey!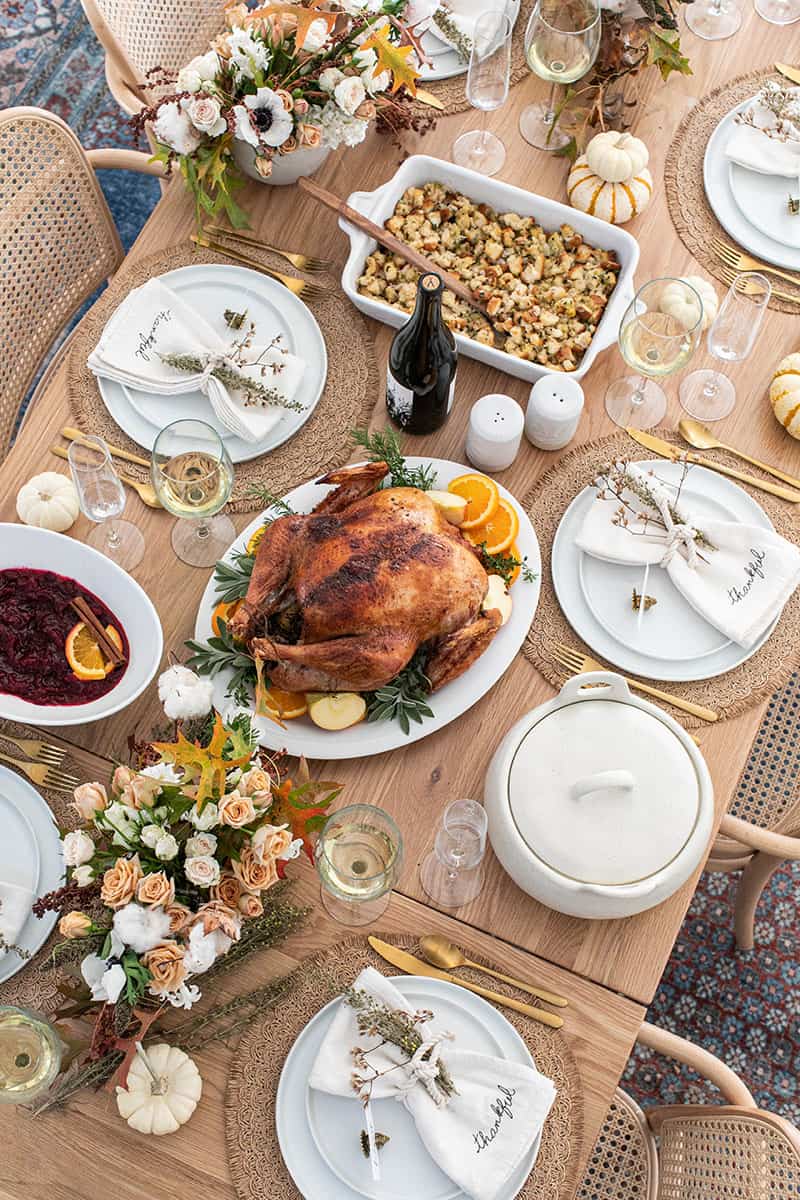 If you're cooking your first Thanksgiving meal, fear not! This guide is perfect for beginners and experienced cooks! The recipes are simple to make but very flavorful.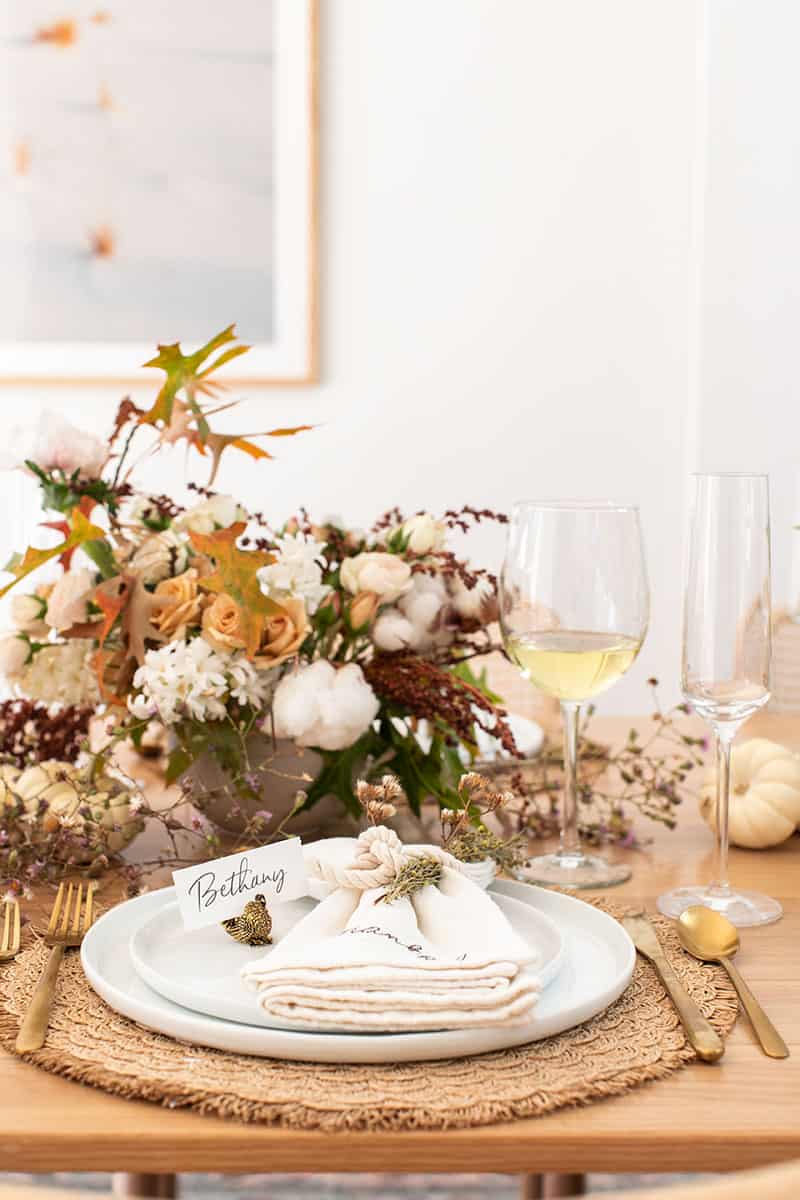 Thanksgiving Menu
We've pulled together a guide to easy Thanksgiving recipes that not only taste amazing but are simple to make. It doesn't need to be complicated for a meal you cook once a year. Stick with the classics and add one or two new dishes.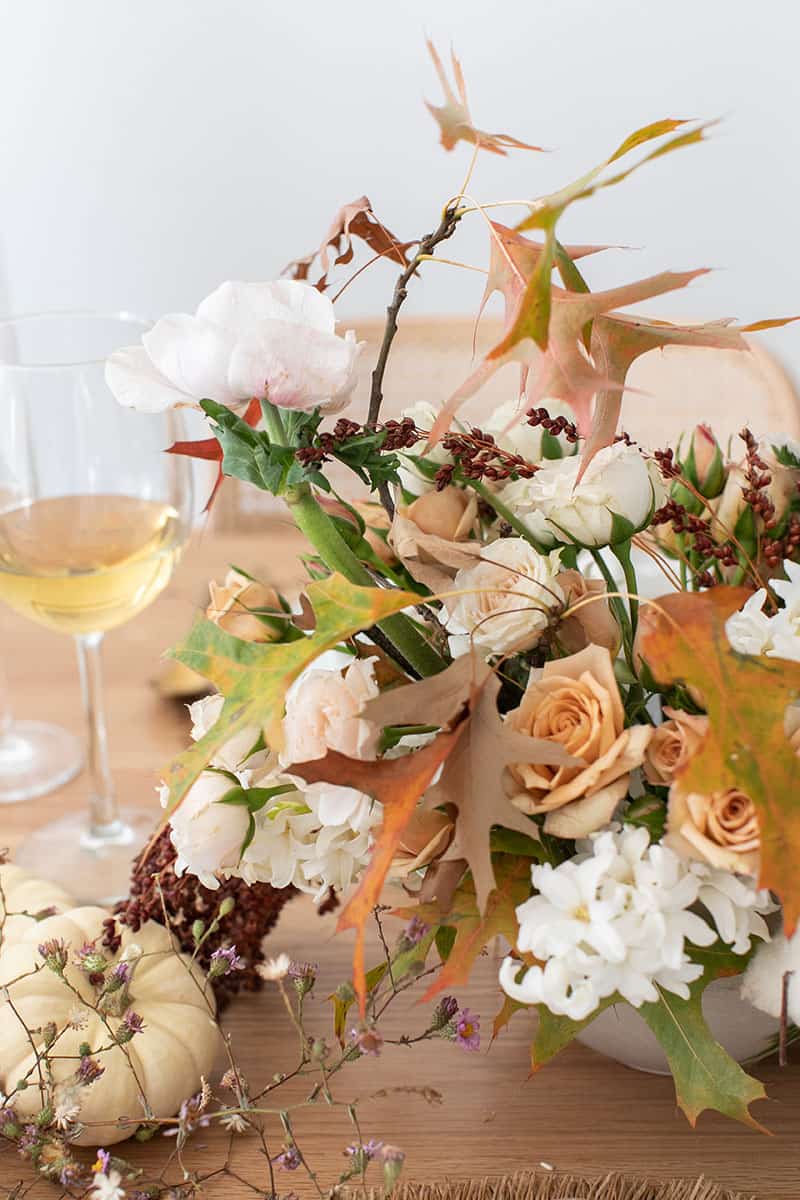 Of course, it all starts with a turkey. Follow our step by step guide to cooking a turkey.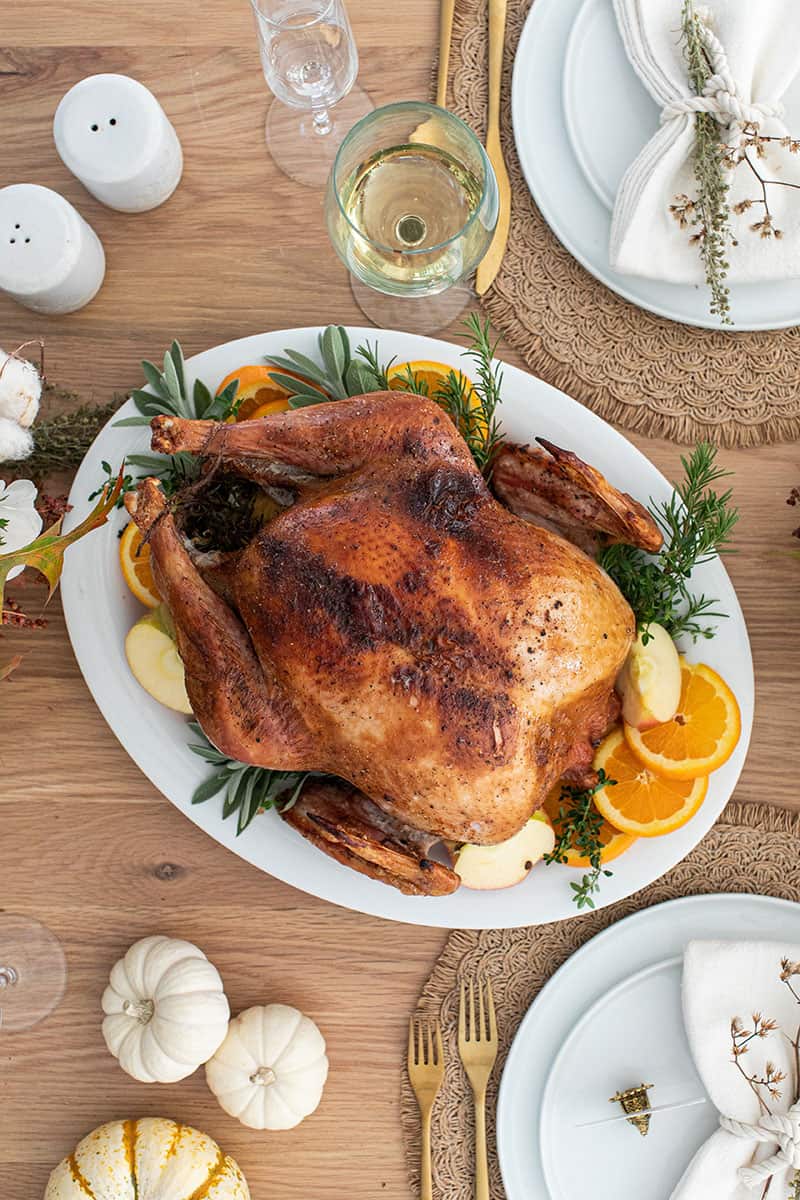 Tips for Organizing Thanksgiving Dinner
Once you have your menu down, create a grocery shopping list. Try to purchase everything at least a week before Thanksgiving. This is so you're not running around last minute or racing someone down the aisles of the grocery store for the last bag of fresh cranberries!
Make everything you can days before. You'd be surprised at how much you can prep and cook a few days before!
Also, don't forget to dry brine the turkey a few days before!
Always set the table the night before. Set every detail from flowers, plates, flatware. You will LOVE having this checked off your list.
Thanksgiving Appetizer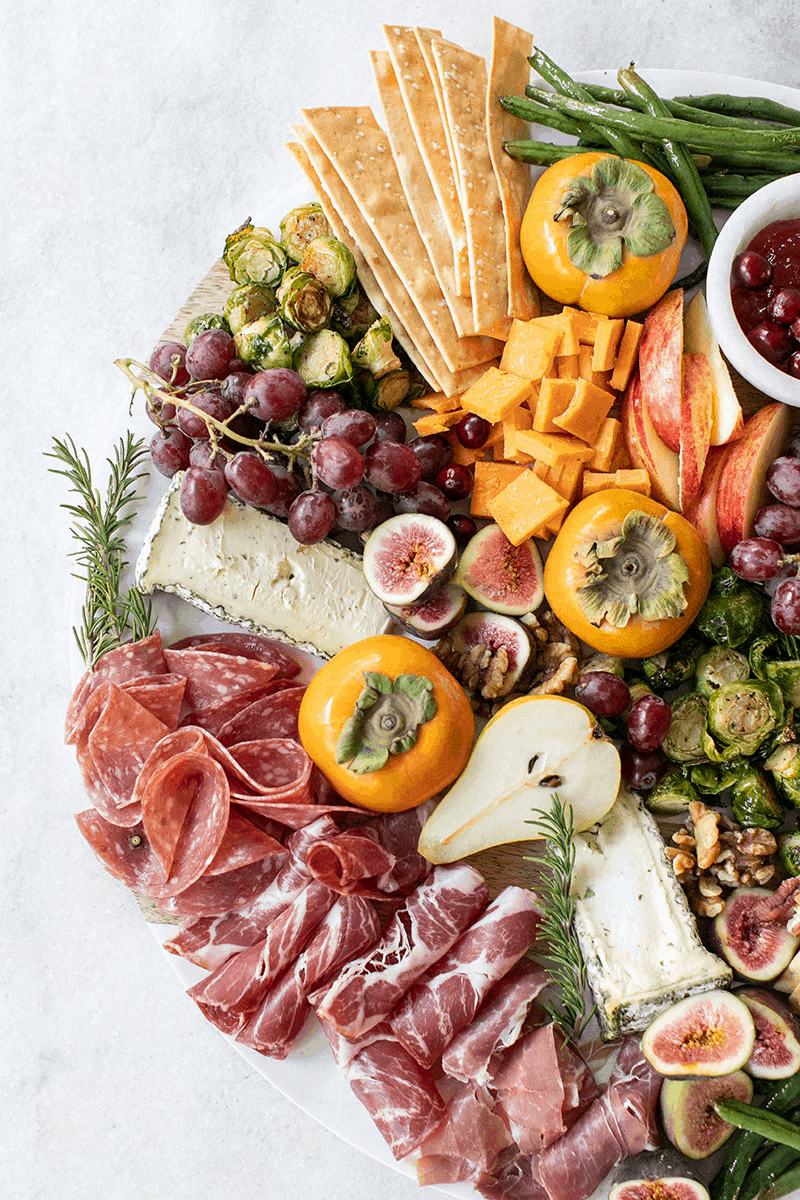 Thanksgiving Cheese and Charcuterie Platter
Thanksgiving Side Dishes
Wouldn't be a feast without the side dishes! These are classic, easy recipes that will be a hit!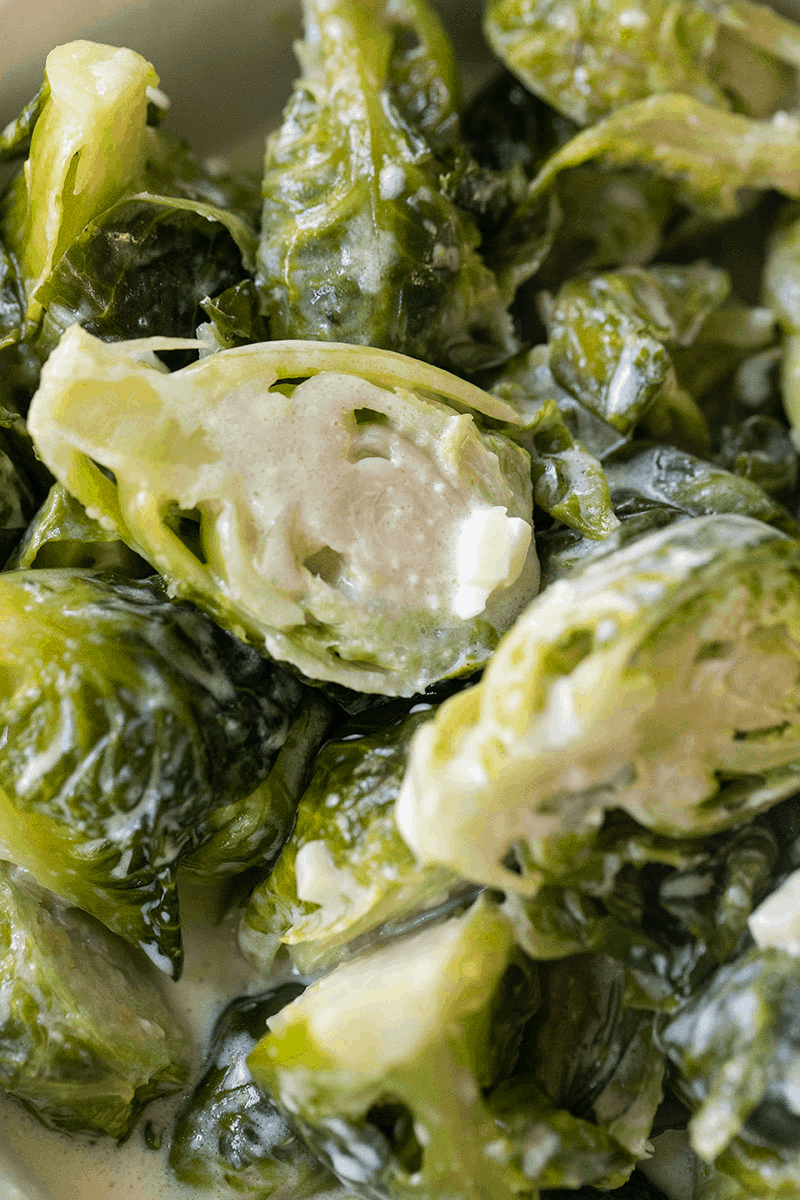 Creamy Garlic Sauteed Brussels Sprouts
The Best Oyster Stuffing Recipe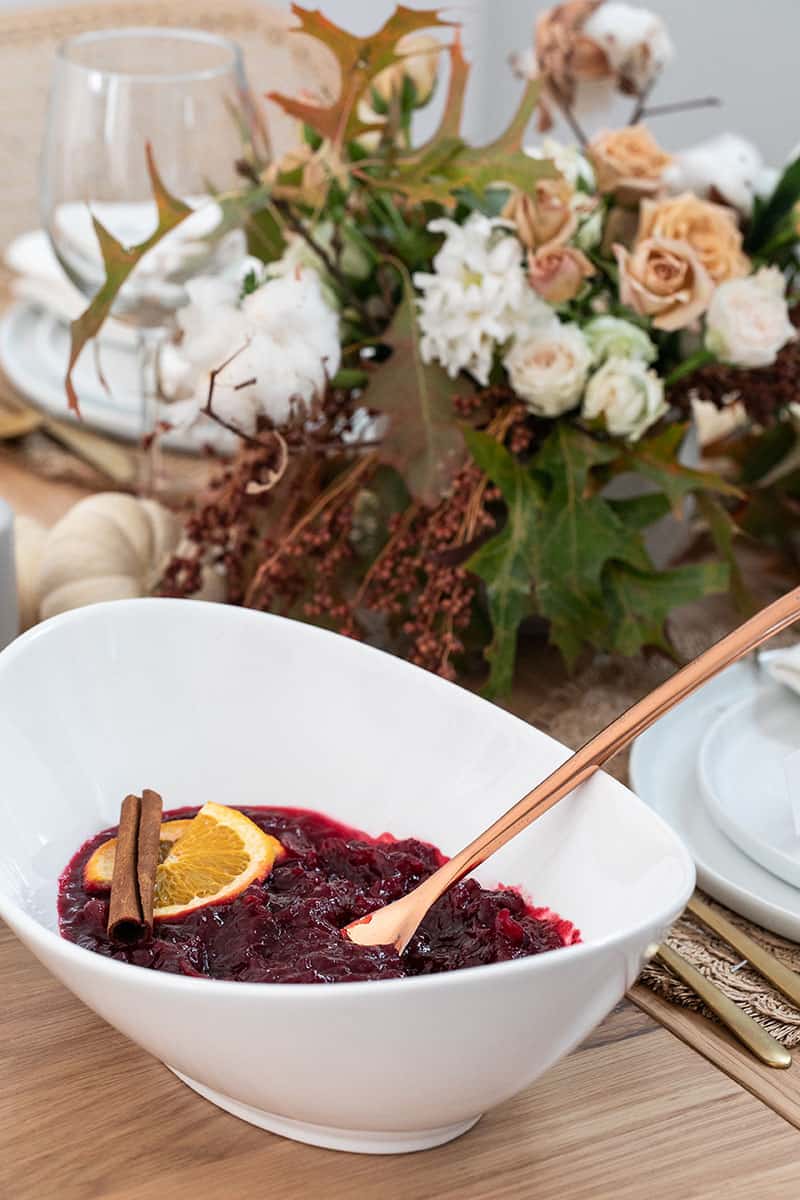 Sweet Potatoe Casserole with Marshmallow Fluff
Thanksgiving Desserts
Not surprisingly, the desserts are my favorite part of Thanksgiving! Make a designated dessert table to place all of the pies and pretty pumpkin desserts on!
Pumpkin Pie Milkshakes with Bourbon
https://sugarandcharm.com/caramel-apple-crumble-bars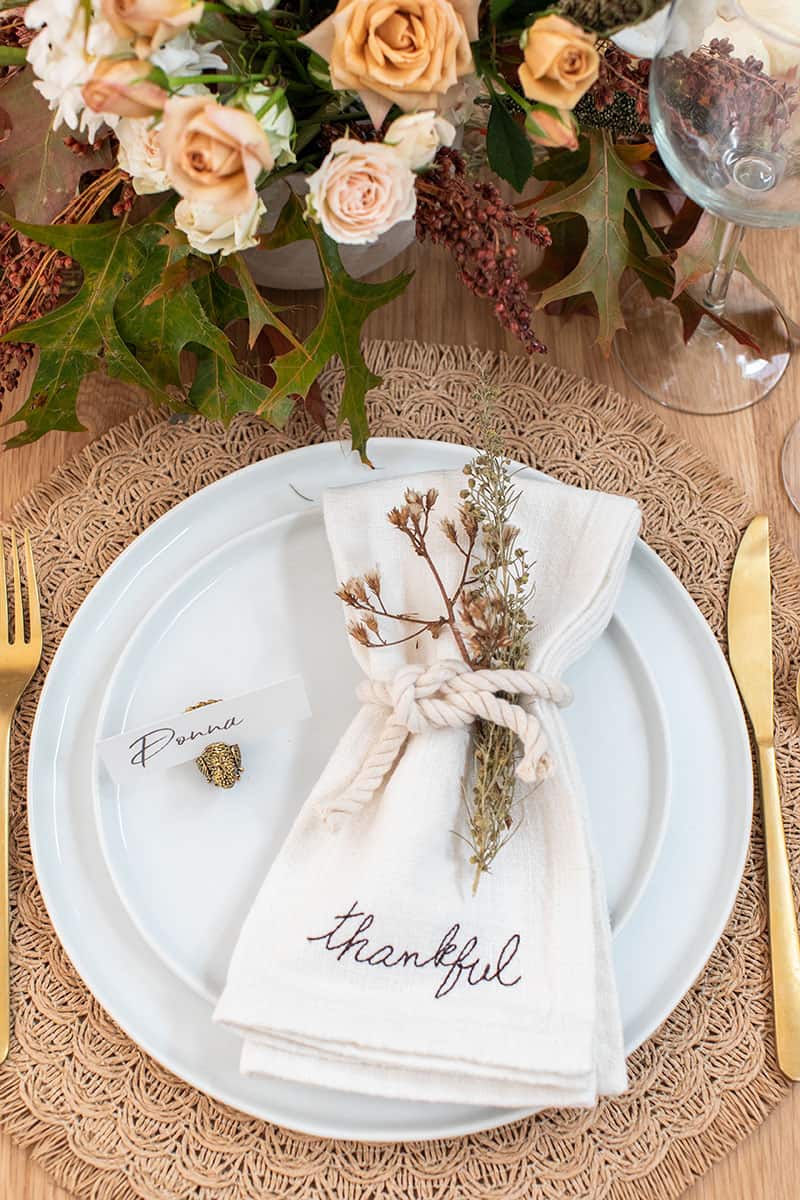 Cocktails
Always start the celebration off with a fun cocktail punch! For dinner we always serve wine. Furthermore, you can find some great tips for serving wine here!
Add one of these DIY ice rings in the punch for a charming detail!
Hard Apple Cider Punch with Kombucha
Easy Apple and Ginger Wine Spritzer
Thanksgiving Table Setting
If you're going to set a proper table, do it for Thanksgiving! For a holiday centered around food, giving thanks and gathering around a table it's the best time to show your table setting skills!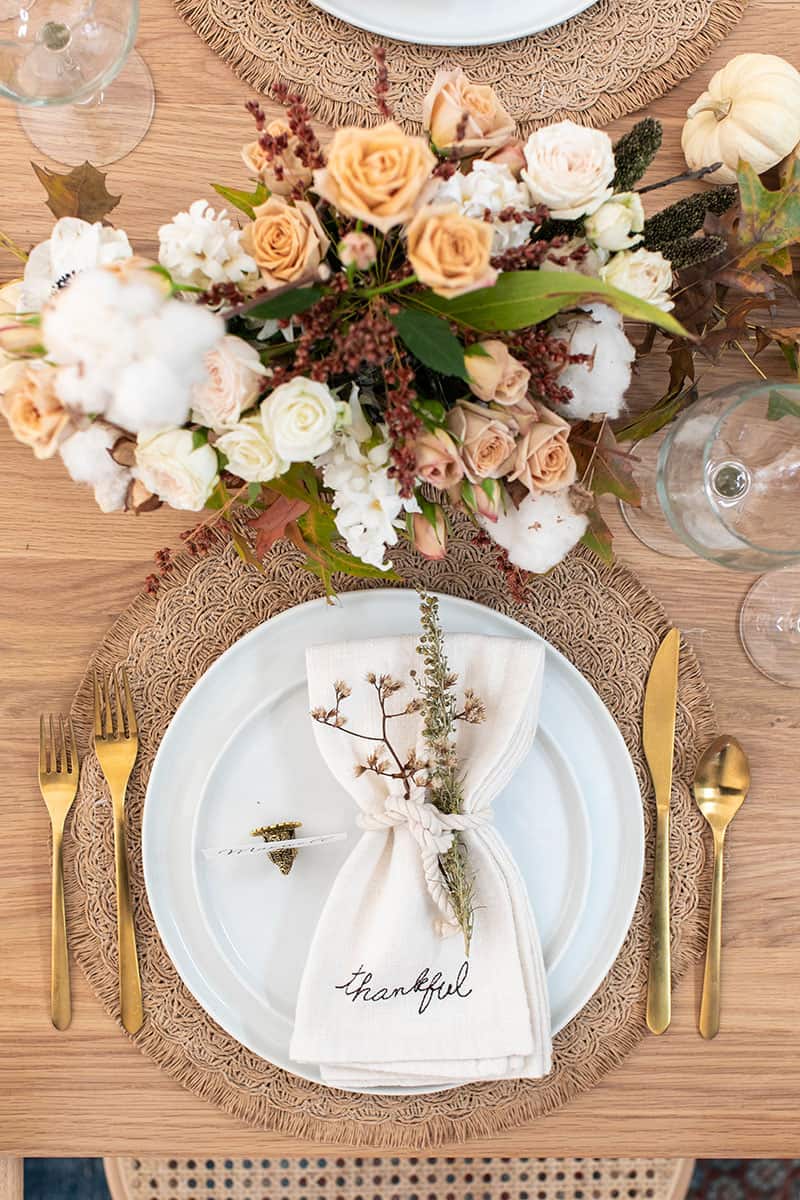 First, follow our guide to learn how to set a table. Then it's all about the decor.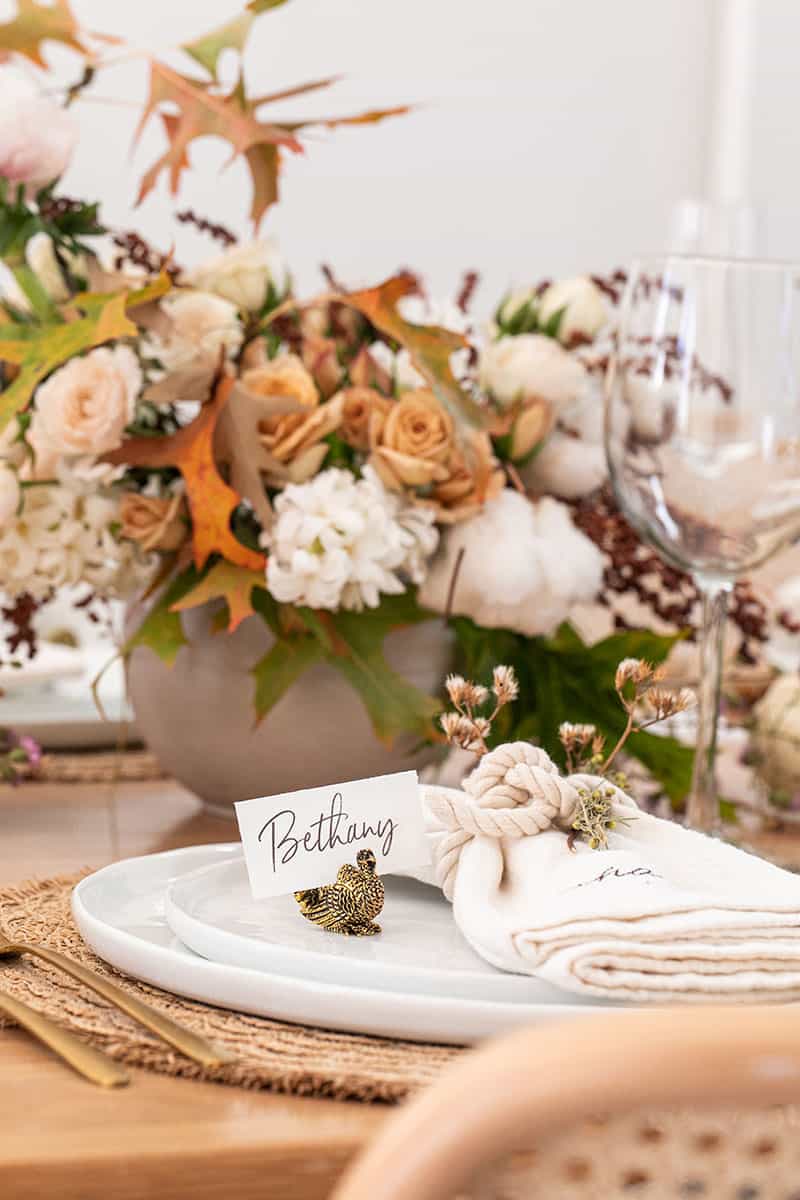 We took a hike behind our house and found dried botanicals to add to the napkin. It gives the table setting a little texture.
Small touches like embroidered napkins add a lot of charm to a table setting.
Also, see our 5 tips for Beautiful Thanksgiving Table Decor
Thanksgiving Table Decor
Name Cards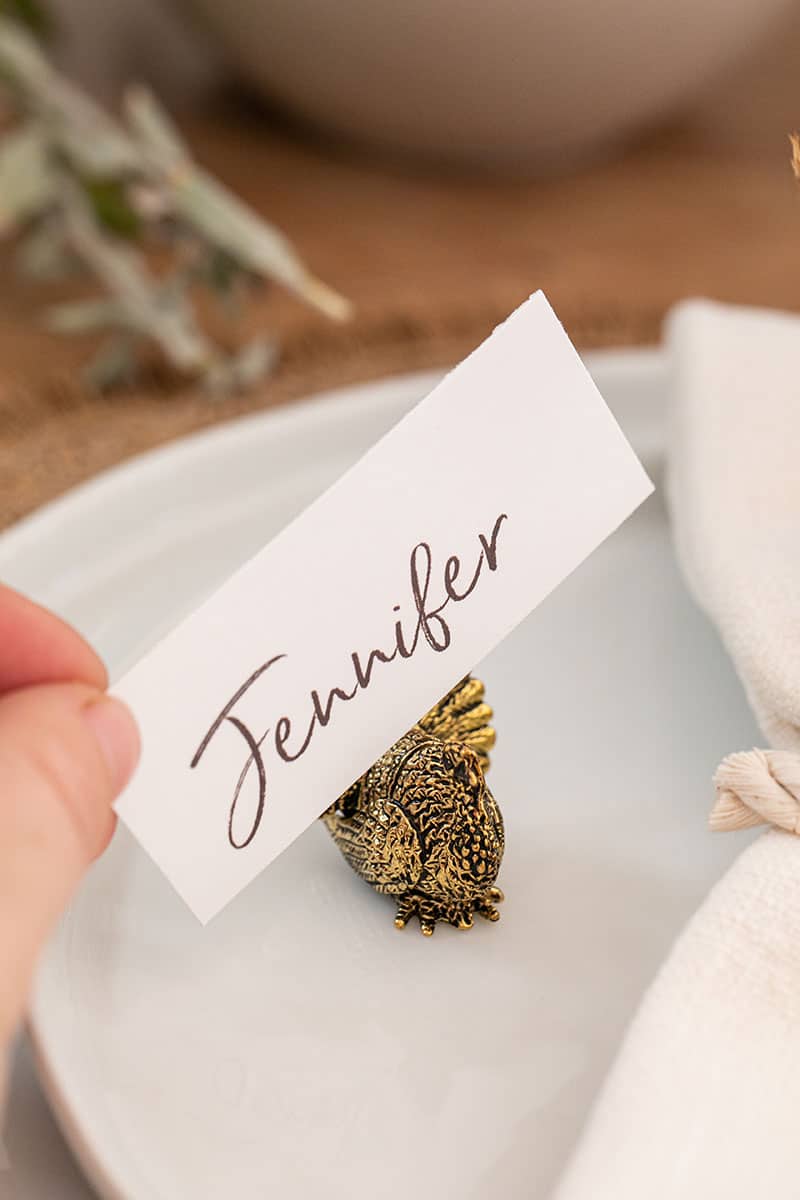 Print out names on solid white paper and cut them into smaller rectangles. We found the small golden turkeys at Pottery Barn and couldn't resist their cuteness for holding name cards!
Flowers
It's all about fall flowers for Thanksgiving! Our florist used neutral colors, fall leaves, roses, and cotton to create flower arrangements that lined the center of the table.
What is a basic Thanksgiving dinner menu?
This is a traditional Thanksgiving menu:
Roasted Turkey
Gravy
Potatoes
Yams or Butternut Squash
Cranberry Sauce
Stuffing
Green Beans
Bread Rolls
What is the most popular Thanksgiving side dish?
Stuffing and mashed potatoes are the most popular side dishes for a Thanksgiving feast!
Let us know if you make any of these recipes! Please leave a comment below and tag us @sugarandcharm on social! Happy Thanksgiving!