These DIY pine-scented soy candles are a wonderful gift for the holidays! They're fun to make and we love the striped wax look. The full tutorial below!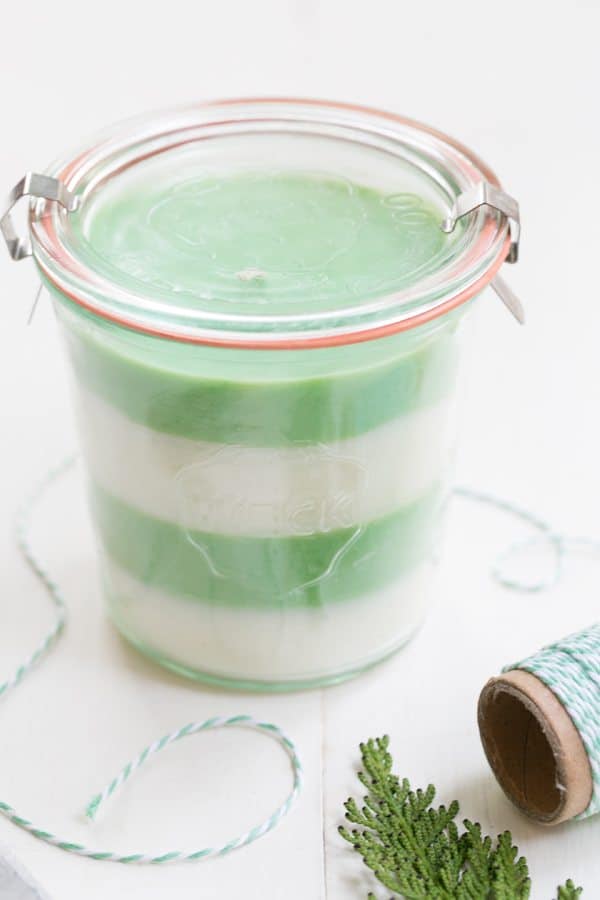 Excited to share this fun project we created! If you're looking for an easy last-minute gift these pine-scented, striped soy candles are such a lovely way to spread a little Christmas cheer!
Not only do they smell amazing, but they also look so charming on a table.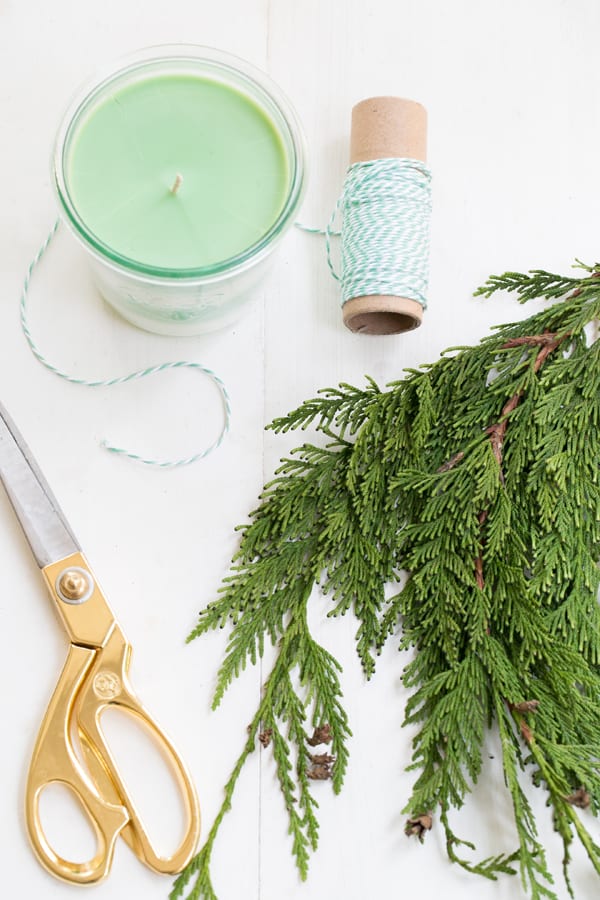 How to Make DIY Pine Scented Soy Candles
Supplies
Small wooden sticks – to tie the wick to as the wax is hardening.
Scissors
Pot for melting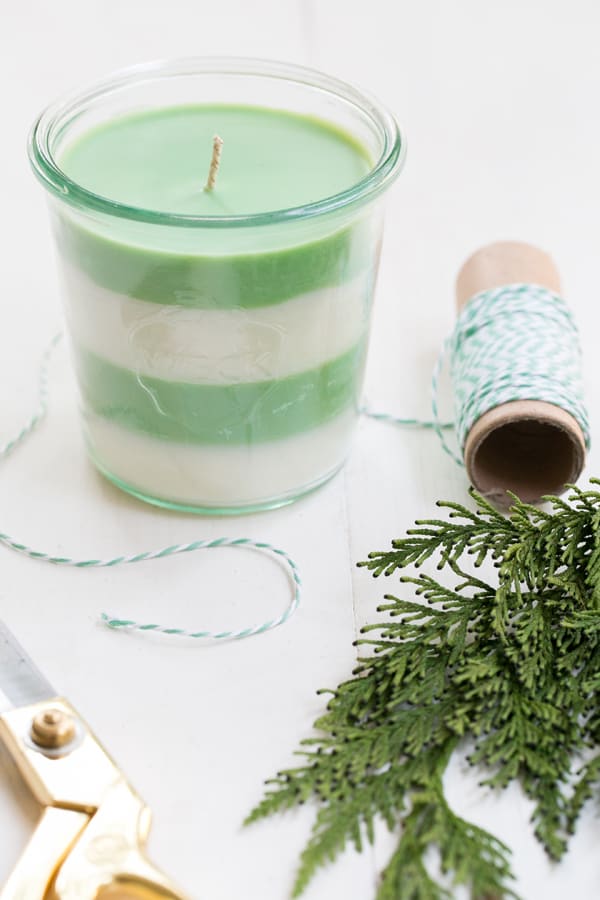 Directions
 Melt 10 cups of soy wax chips in a large, heavy pot on medium heat. Watch it carefully, as it's hot wax.
Once the wax is melted, add in drops of pine-scented oil (or whatever scent you want!), and divide the melted wax into two heat-proof bowls with pouring spouts.
Add drops of green dye into one of the bowls. You'll need several drops to make it really green! Or if you're using wax to dye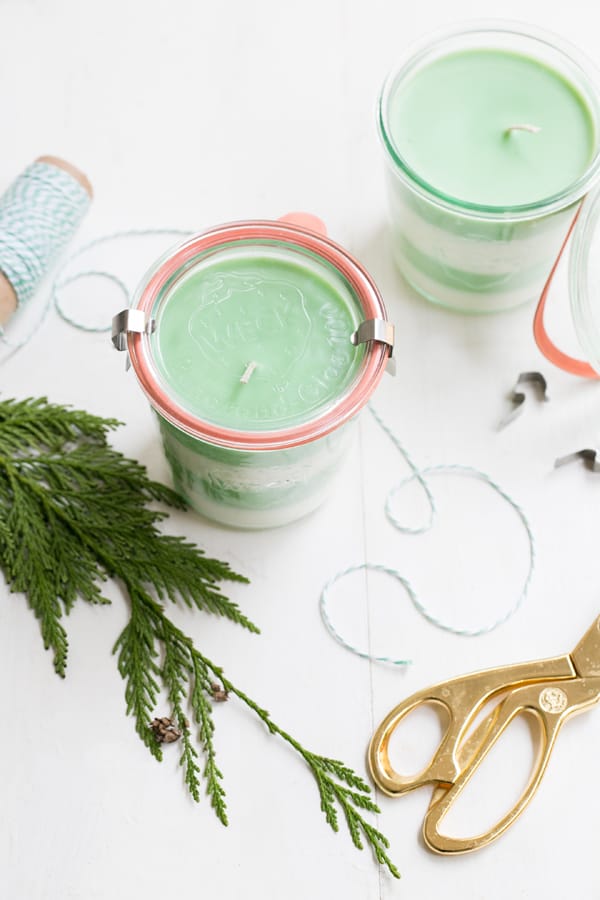 Place the wick at the bottom of the candle jar. If you want it to stay exactly in place, use a little to glue to fasten it to the jar. Otherwise, just wrap the top around a twig and set the twig on the rim of the glass. This will keep the wick standing upright while the wax cools.
You can really do as many layers of green and white as you please! It just depends on how much time you want to wait in between drying each layer.
I started with white wax, filling about ¼ of the jar, then placed the jar in the refrigerator to speed up the drying time.
Once the wax is solid again, pour the other colored wax on top. Put it back in the fridge to solidify. Repeat this process until you reach the top.
Remove the stick and cut the wick.
Place the lids on, and wrap the candles up to give to friends and family this holiday season.
Frequently Asked Questions
Is it cheaper to make your own candles?
Making candles can be costly as you need to buy all of the supplies, which adds up. However, what makes them special is that you can create special and unique scents and designs that you can't buy at the store.
How do you make scented candles?
To make scented candles use drops of fragrance or essential oils that give the candles beautiful aromas.
More Candle Projects You'll Love!
Let us know if you make these! We love seeing your Sugar and Charm projects. Leave a comment below and let us know what you think too!
You can also FOLLOW US on FACEBOOK, INSTAGRAM, and PINTEREST to see more delicious recipes, cocktails, desserts, and parties!
Related Posts