"© The J.M. Smucker Company. © 2017. DD IP Holder LLC (as to Dunkin' Donuts and all other trademarks, logos and trade dress of DD IP Holder LLC) used under license."
This week we're getting ready to decorate for Halloween! The kids absolutely love when the house is decorated, and as much as I want to drag all of the decorations out at the first sign of cool weather, I try to hold back and wait until a reasonable time! Instead, I just stick to enjoying festive brewed coffee drinks, like this French Vanilla Caramel Coffee Cake Brewed Latte! This yummy fall drink is made by mixing Dunkin' Donuts classic French Vanilla flavor with the buttery deliciousness of their Caramel Coffee Cake Coffee. It's then sweetened with real caramel sauce and of course topped with warm frothy milk and latte foam! It's so good and such a fun way to switch up your morning coffee!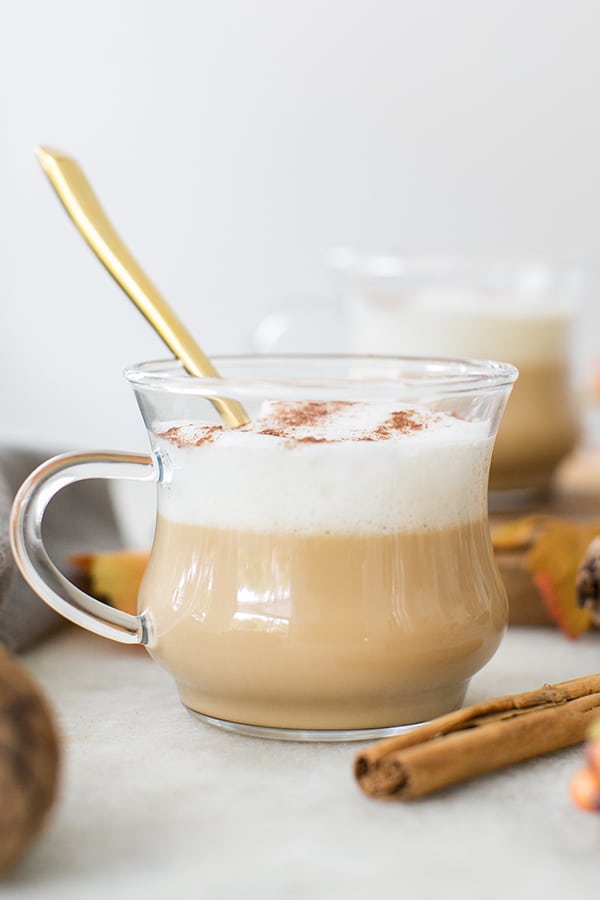 To get the most perfectly foamed milk, we use this milk frother and steamer almost every day! It's the quickest and easiest way to create thick, frothy milk with perfect foam for lattes. I also like to brew using the Bodum Pour Over Coffee Maker because it brews a delicious cup of drip coffee in 3-4 minutes!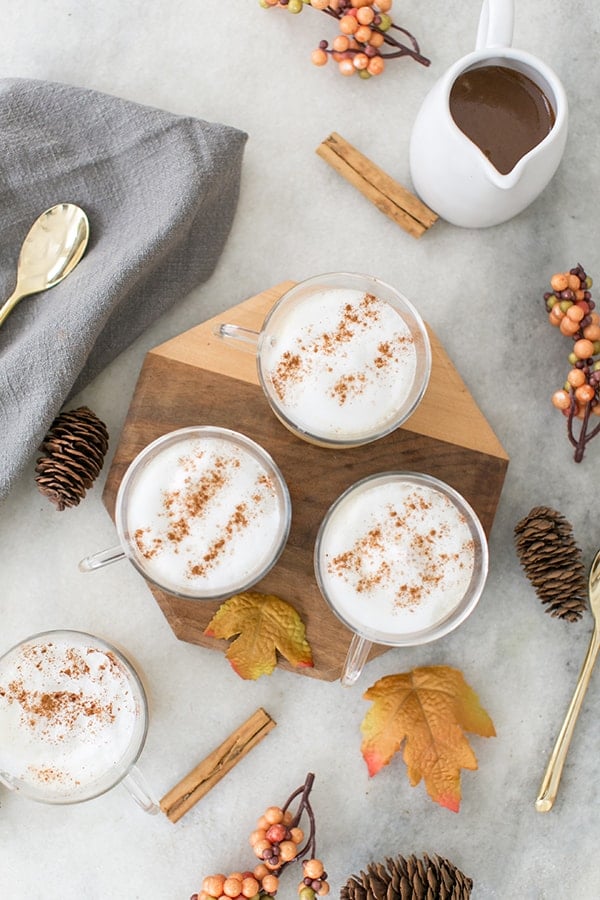 To make the coffee, mix 3 tablespoons of French Vanilla and 3 tablespoons of Caramel Coffee Cake coffee in 5 cups water in the Bodum Pour Over Coffee Maker. Then follow the recipe below to make a delicious French Vanilla Caramel Coffee Cake Brewed Latte!