We're all familiar with the traditional way to brew coffee in our good ol' coffee pot, but I really enjoy venturing outside the box and trying something new. There are several other great ways to brew coffee that will also make a perfect cup! From a single drip filter to a pour over… these methods are just as simple as brewing a traditional pot and each will bring their own unique flavor and strength to the coffee.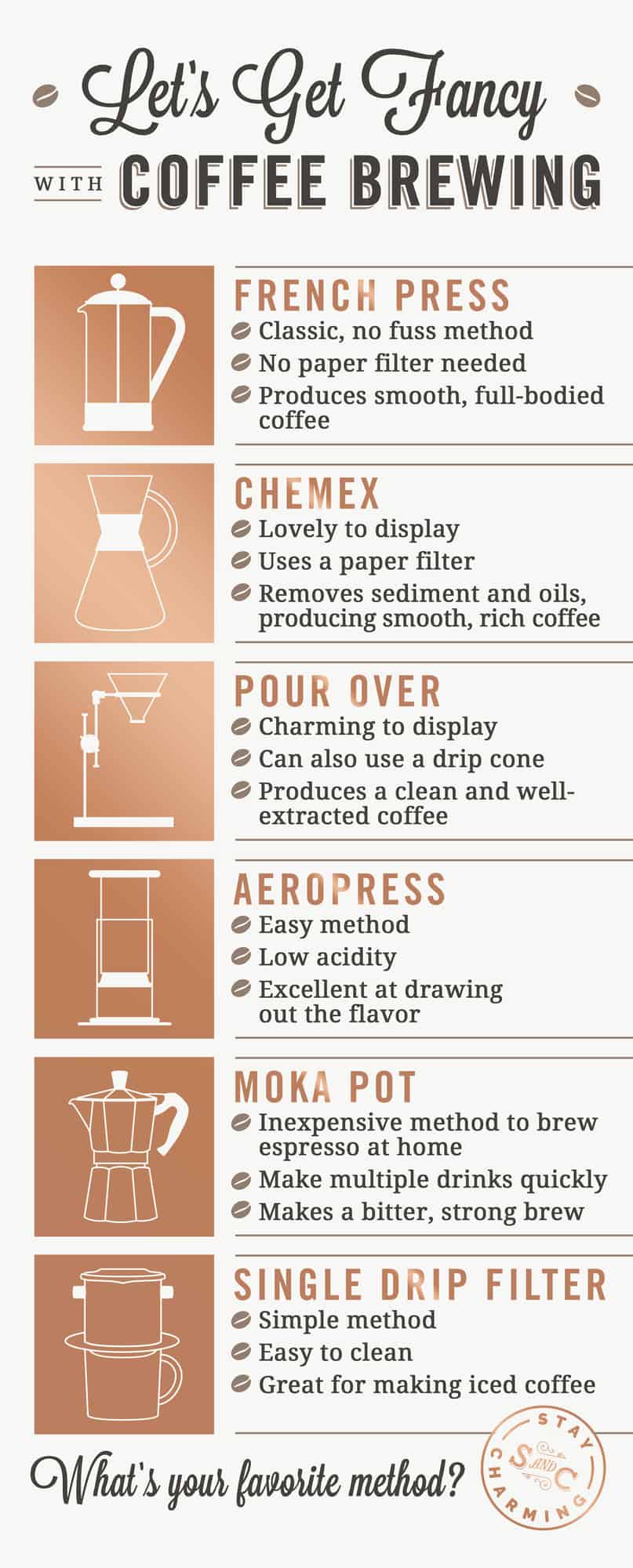 And another way to switch up your morning brew is to combine coffee flavors! Instead of sticking with just one flavor, play barista and combine flavors like Dunkin' Donuts Hazelnut and French Vanilla or White Chocolate Peppermint and Original Dark! We've had so much fun mixing Dunkin' Donuts coffee flavors together, below is a list some of our fa- vorite recipes where we used two different coffees to make a special blend!
For these yummy striped Pumpkin spice coffee cubes we used Dunkin' Donuts Pumpkin Spice and Dunkin' Donuts Hazelnut coffee! You can see the recipe here.
A white chocolate peppermint mocha using Dunkin' Donuts White Chocolate Pepper- mint and Dunkin' Dark! This made the blend rich and a little darker to give flavors similar to a mocha. Find the recipe here!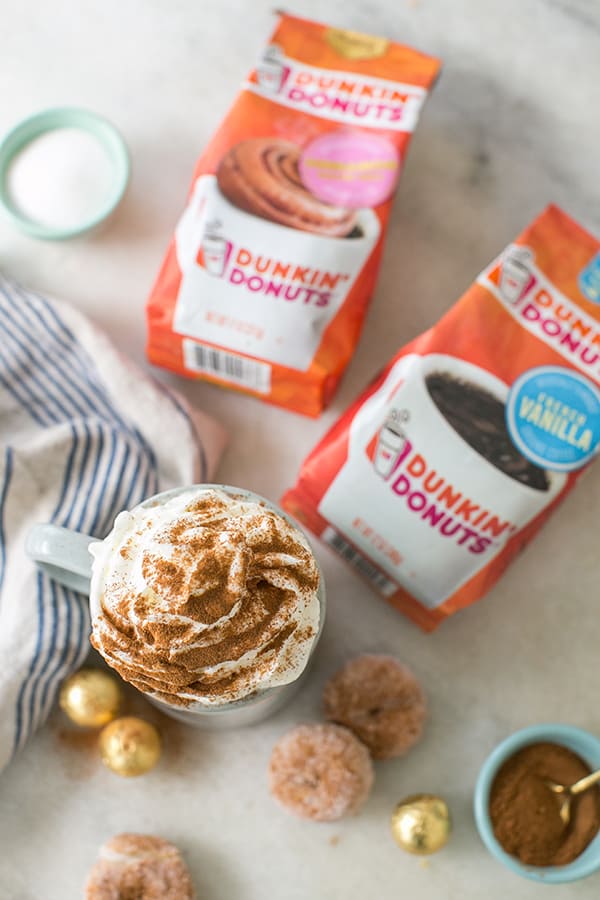 Snickerdoodle latte was created using Dunkin' Donuts Cinnamon Coffee Roll and French Vanilla coffee to make the perfect snickerdoodle blend! You can find the recipe here!
And for our Pumpkin Spice Affagoto we used a blend of Dunkin' Donuts Pumpkin Spice and Dunkin' Dark! Recipe here!
This post is sponsored by Dunkin' Donuts and Walmart.