"© The J.M. Smucker Company. © 2017. DD IP Holder LLC (as to Dunkin' Donuts and all other trademarks, logos and trade dress of DD IP Holder LLC) used under license."
I first discovered a coffee tonic when I was visiting Zurich, Switzerland with a few girlfriends. We were walking down a quaint little street, stopped into a coffee shop and my friend ordered a coffee tonic. It sounded so interesting and I was intrigued since these coffee tonics were popular drinks over there! A coffee tonic is pretty much like an iced, fizzy coffee drink that's refreshing and has bubbles! They're incredibly easy to make at home too. We used Dunkin' Donuts Cold Brew and added a little maraschino cherry juice to it for some extra sweetness.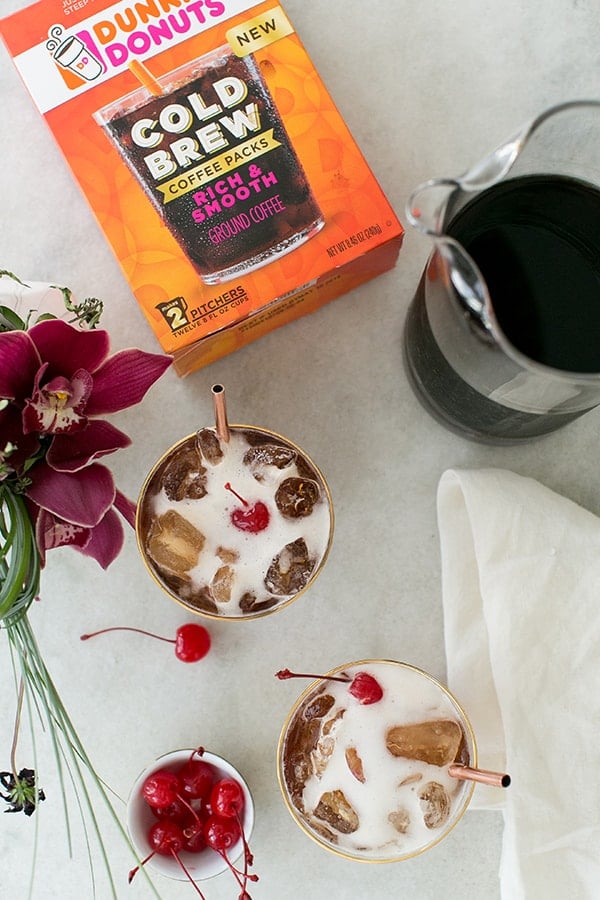 To make a coffee tonic, start by making Dunkin' Donuts Cold Brew coffee overnight… this is actually one of my favorite new products. It's so smooth and super easy to make. I LOVE it!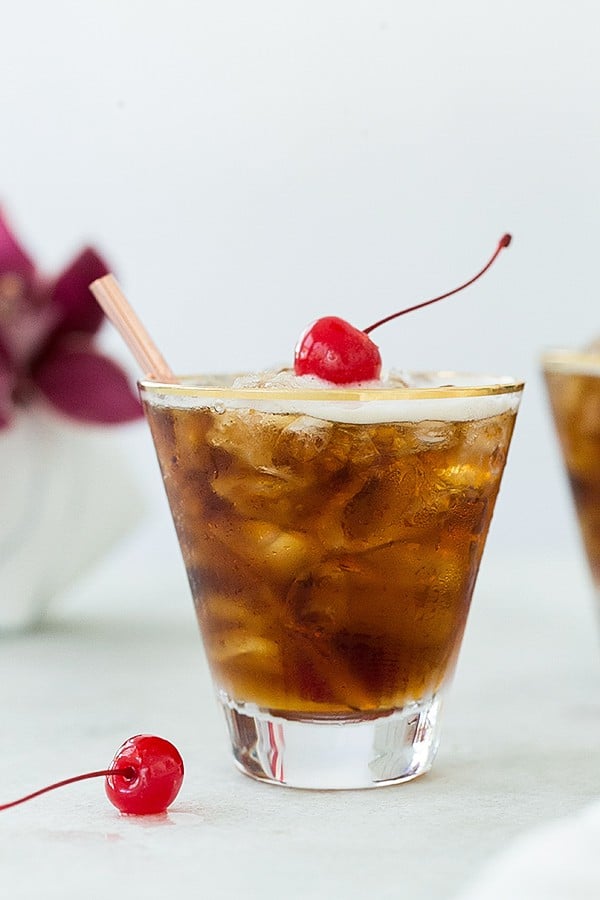 Pour one part cold brew and one part tonic water over ice. Add in a few teaspoons maraschino cherry juice and a cherry on top! That's it! An easy, fizzy coffee tonic at your fingertips. And you can do it in your pajamas at home! Yay!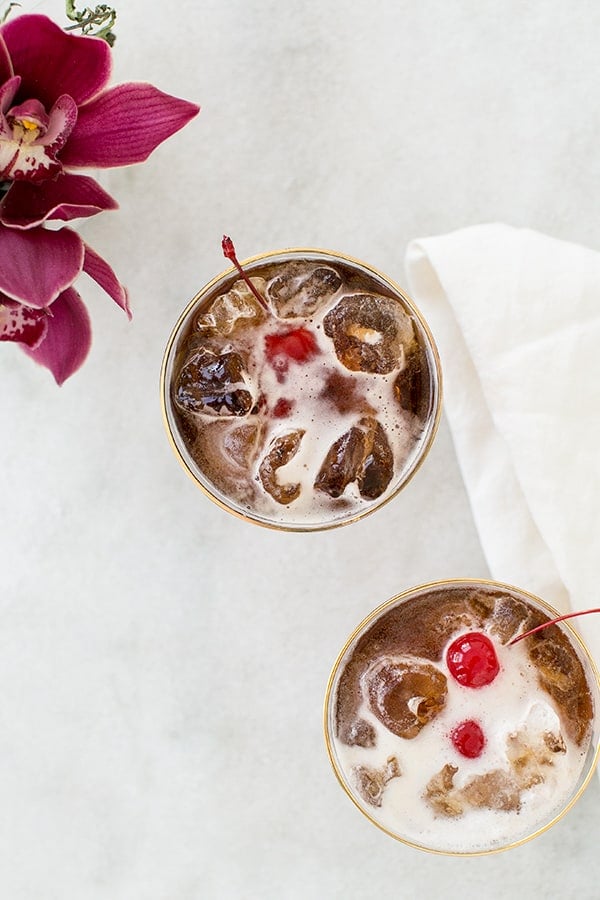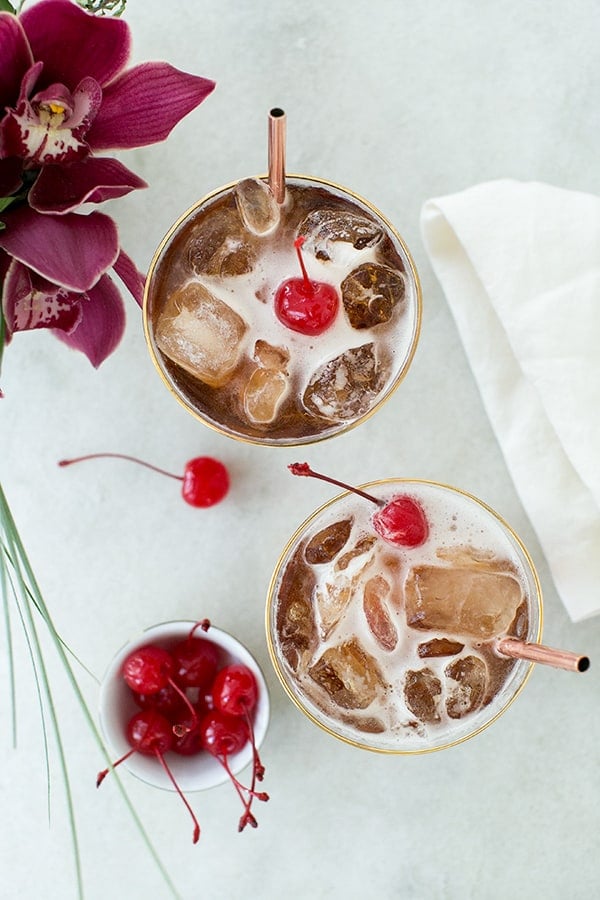 This post is brought to you by Walmart and Dunkin' Donuts