Learn a simple way to make your own coffee tonic at home! Using cold brew coffee, tonic water and a little cherry syrup.
I first discovered a coffee tonic when I was visiting Zurich, Switzerland with a few girlfriends. We were walking down a quaint little street, stopped into a coffee shop and my friend ordered a coffee tonic.
It sounded so interesting and I was intrigued since these coffee tonics were popular drinks over there! A coffee tonic is pretty much like an iced, fizzy coffee drink that's refreshing and has bubbles!
They're incredibly easy to make at home too.
We used Dunkin' Donuts Cold Brew and added a little maraschino cherry juice to it for some extra sweetness.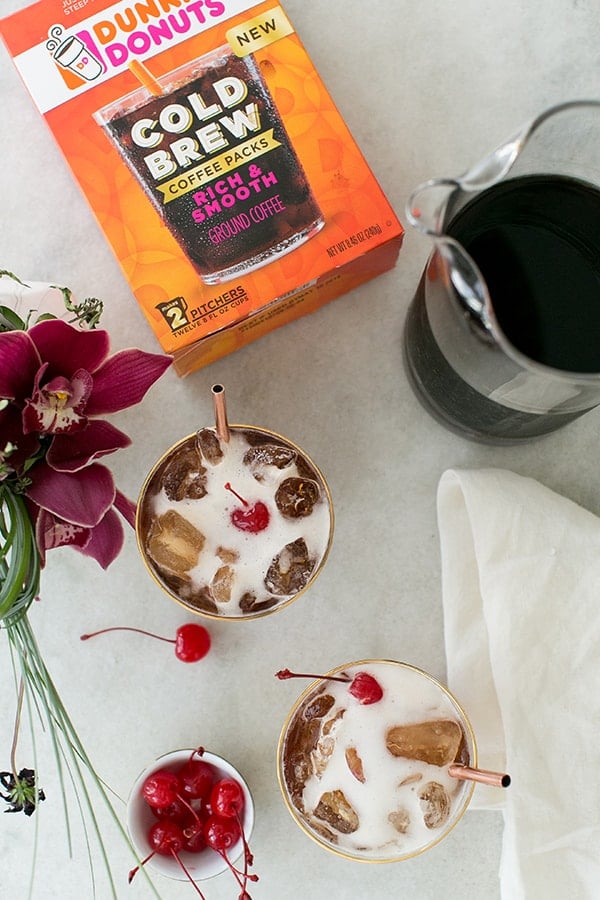 How to Make a Coffee Tonic
To make a coffee tonic, start with cold brew coffee. Dunkin' Donuts Cold Brew coffee is overnight and is actually one of my favorite new products. It's so smooth and super easy to make.
You can also use our Toddy method or even buy pre-made cold brew at the market.
Pour one part cold brew and one part tonic water over ice.
Add in a few teaspoons maraschino cherry juice and a cherry on top!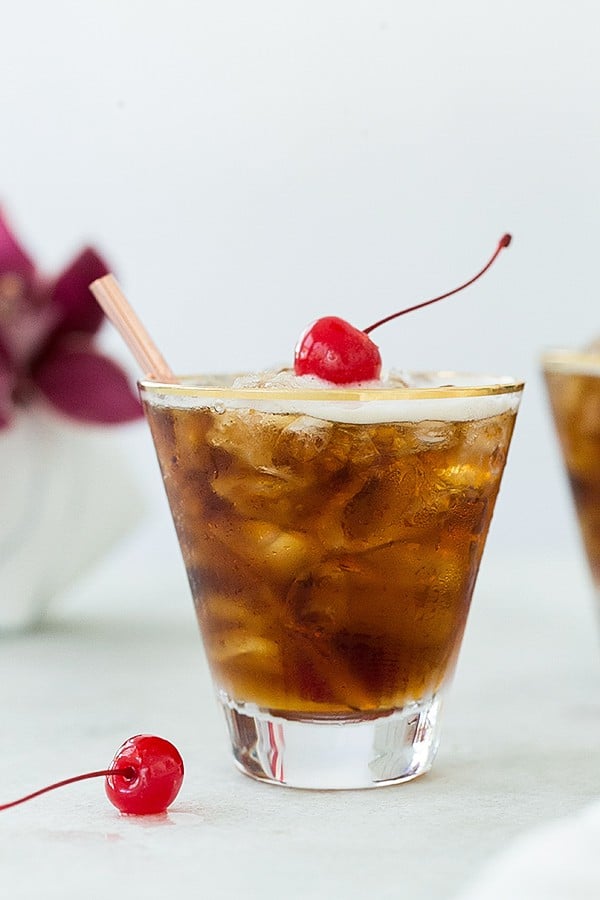 That's it! An easy, fizzy coffee tonic at your fingertips. You can make this coffee tonic from the comfort of your own home. It's a unique flavor but it's really refrehsing and the cherry adds an extra sweetenss!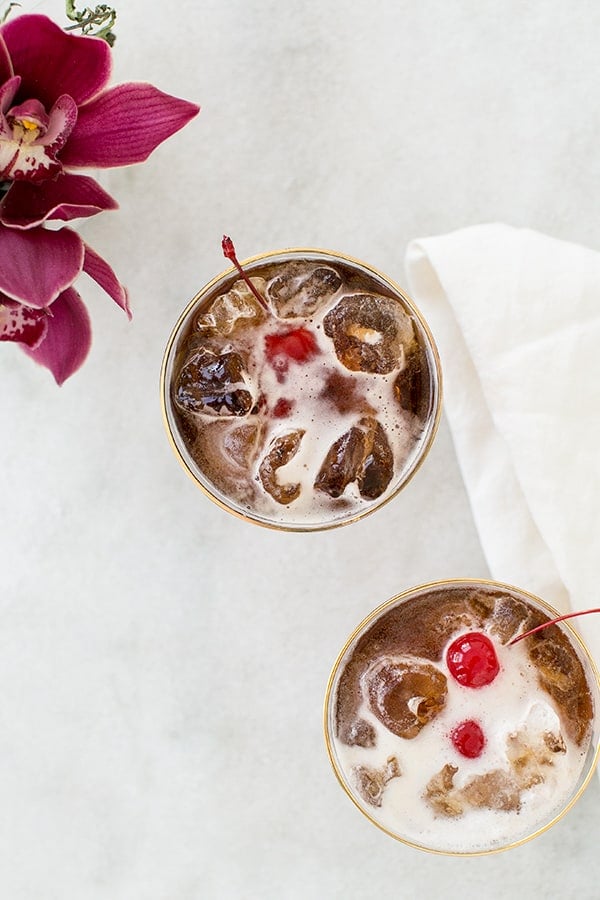 What is Tonic Water?
Tonic water is a fizzy drink containing quinine. Quinine has a bitter taste and comes from the bark of the cinchona tree. It was originally created to help treat cases of malaria. It's also what we use in our classic gin and tonic recipes.
More Coffee Recipes You'll Love!
Easy Lavender and Fig Cold Brew Coffee Recipe
6 Different Ways to Brew Coffee
Chocolate Hazelnut Coffee Recipe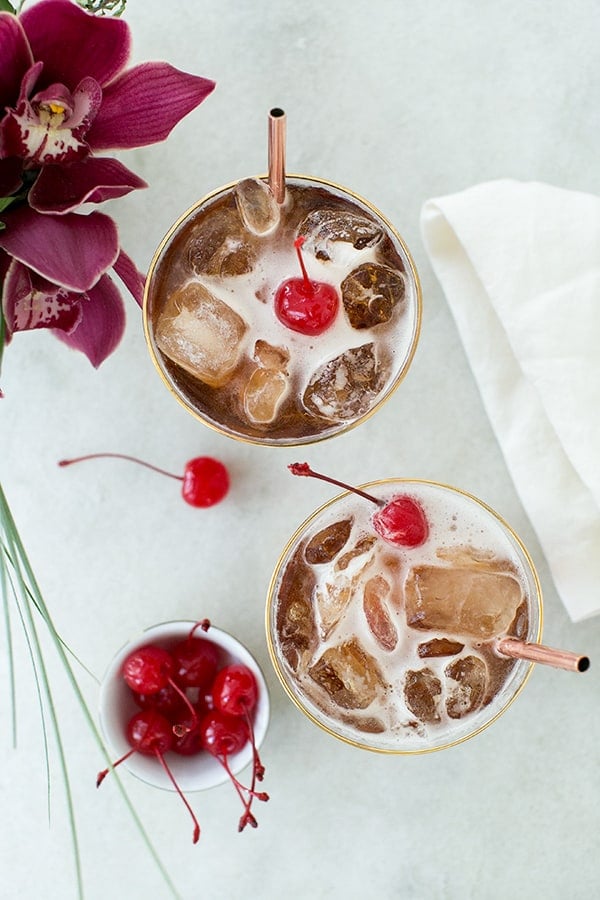 Let us know if you make these and what you think by leaving a comment and review below!
You can also FOLLOW US on FACEBOOK, INSTAGRAM, and PINTEREST to see more delicious recipes, cocktails, desserts and parties!