A dear friend and expert wedding planner, Angel of Love and Splendor sharing her top 5 tips to help you plan a charming wedding!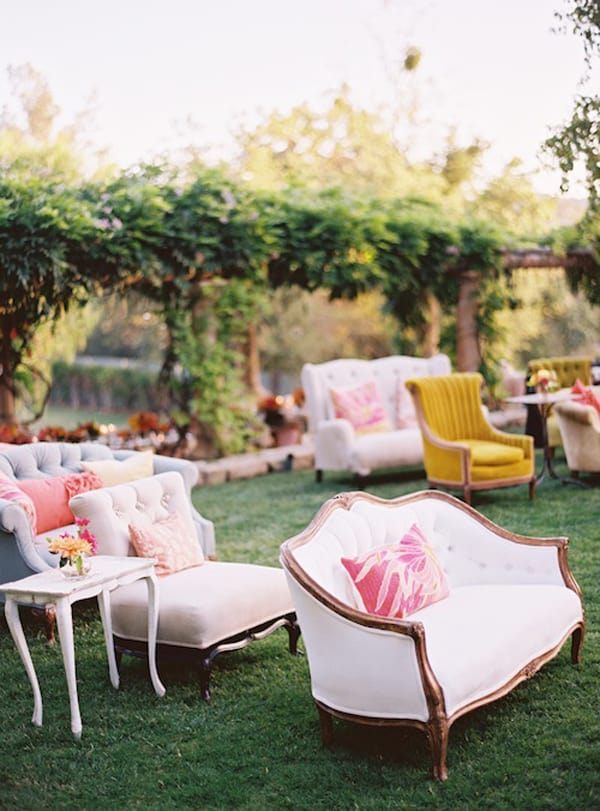 Angel has been planning weddings for almost 10 years and all of the weddings she plans are nothing short of perfectly charming. She's genuine, incredibly sweet, and passionate about her career.
We're lucky to have her here sharing her knowledge with us today! If you're getting married or know anyone who is, follow these 5 tips to create your dream wedding! Take it away, Angel!
As a wedding planner and designer in California (my company is Love and Splendor), the summer kicks off the busiest time of the year for me. I have had the delight of working with nearly 200 couples in the past 9 years and I am still enthusiastic about and enamored with what I do.
Still, I get goosebumps sending a bride down the aisle, watching her tremble in excitement and brimming with joy.
I can't watch a father and his daughter dancing without tearing up, thinking of how that man has watched his baby girl grow over the years and is now realizing she is an elegant woman.
Today I thought I'd share some tips for planning a personalized and seamless wedding. Whether your celebration will be intimate or large, simple or grand, under the stars or in a chandelier-studded ballroom, I hope these notes help you prepare for your beautiful day.
Tips for How to Plan a Wedding
Start With a Thorough Budget
Before you start pinning and reaching out to your dream vendors, and definitely before you spend a single dollar, begin your planning process by creating an exhaustive budget.
You may need to discuss this budget with your fiancé(e), your parents, and anyone else who may be contributing to the celebration. Determine what is included in the budget (e.g. rings? the honeymoon? attire?) and what isn't, and always allow yourself a cushion of around 5%, just in case.
If you are working with a wedding planner, he/she should be able to assist you in building a budget that includes every last item. They may also be able to give you more realistic estimates for each allocated category (based on the local market, etc.), instead of using arbitrary percentages recommended by magazines and books (which may be outdated and not representative of your area).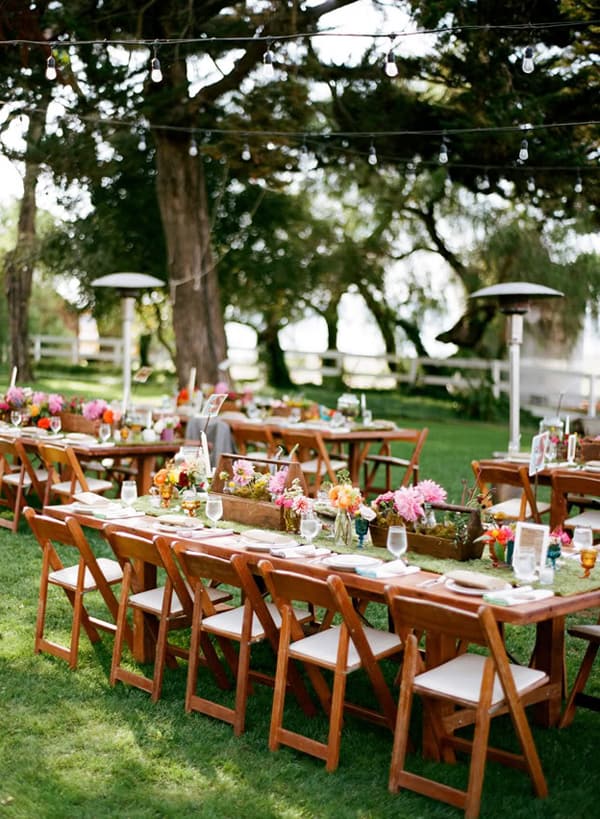 Determine your Wedding Vision
With your budget in mind, you can begin dreaming of the look, feel, size and scope of your wedding. Sketch out a guest list with your sweetie (parents should also be consulted) and get a sense of how many people you'd like to have with you that day.
Is there a specific location or venue you have in mind? Start doing the initial research necessary to get a picture of what your dream wedding will cost. If you find that your ideal venue has a low max capacity, you may need to consider whether you'd prefer to trim the guest list or change the venue.
If you decide you want to do a daytime wedding with a light lunch, you will have more funds to play with over the bride who opts for a decadent 7-course tasting menu paired with local wines. Once you iron out your priorities and "must-haves," you can adjust the budget as necessary and begin hiring your vendors!
Hire Vendors you Trust
You might find vendor referrals online, through your venue, or via word of mouth from recently married friends. Do your research, meet with a few, and go with your gut. You should not only love their work but also feel an instant "click" with your vendors.
There should be a natural sense of rapport and trust. I strongly feel that the clients who have the best weddings are those who trust their vendors to do their jobs, and can allow them some level of creative freedom.
If you do your homework before you hire, you will end up with vendors who are the perfect fit for both your wedding vision and working style.
Make the Celebration Yours
In the age of Pinterest and blogs, we are often tempted to recreate the beauty we see online. I advise my clients to resist the urge to replicate, and rather be intentional about infusing personal, meaningful touches throughout their weddings.
It's great to use things because you love them (whether or not you've seen them somewhere else), but I like to steer away from completely copying another idea.
Consider your cultural background, family traditions, dating history and even local features to add personality to your event
Don't sweat the small stuff
At the end of it all, remember that a wedding is about uniting two people for life. All the fun details are just that: fun, but not essential. Focus on one another and the purpose of the day and that perspective will make your planning process the joyful time it should be.
We hope these tips to plan a wedding! Also, be sure to see more of Angel's tips for 10 Tips for Planning a Wedding on a Budget.
You can also FOLLOW US on FACEBOOK, INSTAGRAM, and PINTEREST to see more delicious recipes, cocktails, desserts, and parties!
These stunning photos were captured by Ryan Ray.